This article has links to products and services we love, which we may make commission from.
I've never liked New Year's Eve anyway! A common statement made by many friends.
The solution?
New Year's Eve getaways.
What better way to ring in the bells of the new year than exploring how another culture does it, visiting friends in faraway lands or even celebrating in another city in your home country?
We asked travel experts to spill the best places to spend New Years 2022 to help you decide where and how to celebrate the 31st of December or Hogmanay as we call it in Scotland.
So let's dive into the best New Year's Eve ideas!
You may also like: the best places to spend Christmas abroad
New Year's Eve Celebrations
United States of America
Atalanta, New Year's Eve
As they have done for three decades, the band Widespread Panic performs over three nights at The Fox Theatre.
A number of venues such as the convention center, hotels and clubs also put on New Year's Eve events in the city.
Be prepared to book early to avoid disappointment.
For 30 years, Atlanta dropped a 800-pound crafted fruit in an event called the Peach Drop.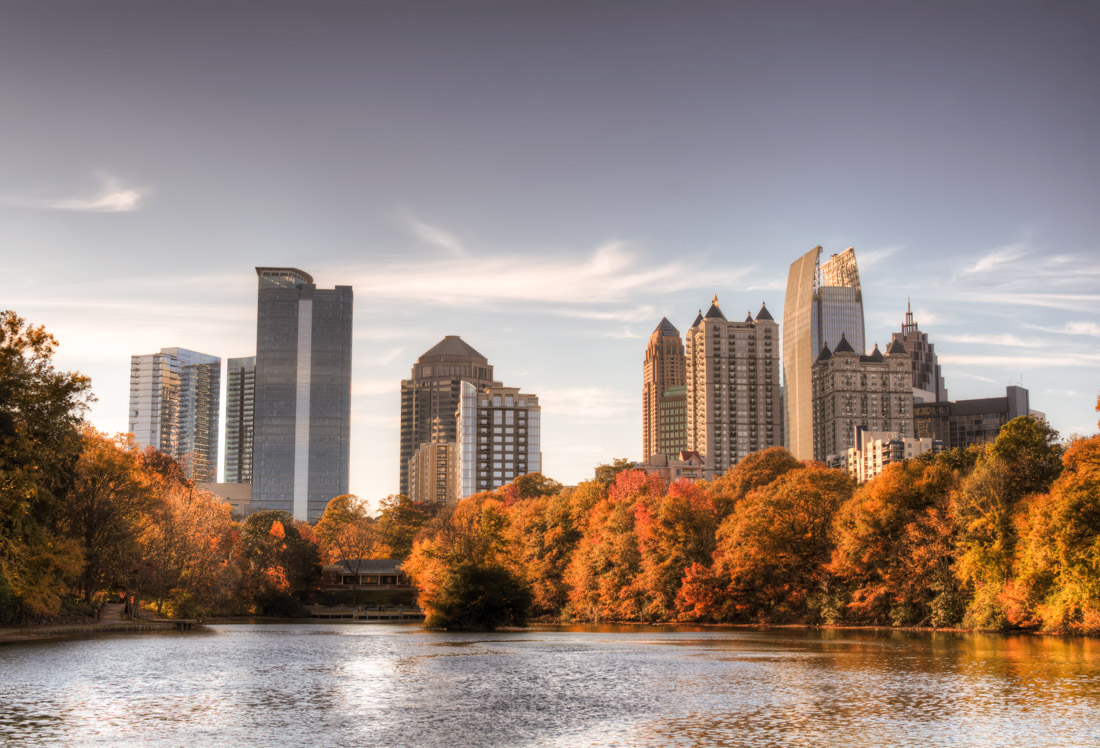 Austin New Year's Eve
The music capital of the world, Austin, sure puts on a show all over the city.
Check out the likes of Cheer Up Charlies on Red River, Hotel Vegas, and Emos for big kid parties and the free fireworks at Vic Mathias Shores, Lady Bird Lake Metro Park for a family-friendly vibe.
Pack a chair and blanket and get ready to watch an early New Year firework show which ends by 10pm.
Visiting for Christmas?
Here's our guide to the most festive activities and attractions in Austin.
New York
NYC is my hometown and we've got a New Year's Eve that rocks.
The iconic crystal ball has been counting down the minutes and dropping into 42nd street, Times Square every year since December 31st 1907.
People start gathering in the streets around 6 pm.
Many bring foldable seats and snacks to keep them going for the long night ahead.
Despite the freezing weather, about one million people congregate in the streets by the time 12 o'clock rolls around.
The TV programs cover the event for hours showing people stomping their feet to stay warm and yelling "Happy New Year" into the TV cameras.
The excitement is palpable.
Emotions run high fed by the flashing neon lights and live bands playing in the cold night. The anticipation of the countdown grows as the clock ticks towards midnight. At 11:59 the countdown starts…
10…9…8. The crystal ball begins its descent…3…2…1!…until midnight when the flashing lights spell out "Happy New Year!" in unison.
It is an electrifying experience. After midnight, people head home via the crowded subways, many stops for one last nightcap at the bars that remain open late.
I highly recommend Times Square's New Year's Eve experience. Everyone should try it at least once.
By Talek Nantes, Travels With Talek
You May Also Like Our NYC Guides
Image credit: Countdown Entertainment, LLC.
San Francisco
San Francisco is a great option for New Year breaks.
San Francisco has a gorgeous New Year's Eve fireworks display over the waterfront near both the Ferry Building and the SF Bay Bridge.
The display kicks off at 11:59 pm and lasts for about 15 to 20 minutes. It's one of the most attended displays every year with hundreds of thousands of people taking part.
On a clear night, it's definitely worth the time and effort to get there and see this amazing display as you ring in the new year. Plan to arrive early for the best seats and grab a spot somewhere along the waterfront to the south of the Ferry Building.
You can watch the fireworks display anywhere along the eastern side of San Francisco by the waterfront.
The fireworks are on a boat that sits in the water between the Ferry Building and the SF Bay Bridge.
You can also hop aboard a fireworks cruise for dinner, dancing, and a little drinking before the display starts. If you would rather pass on the fireworks and just want to chill with friends head to Proper Hotel San Francisco's rooftop bar.
Unlike New York or Chicago San Francisco isn't exactly known for its rooftop scene – but Charmaine's is changing that.
With amazing 360-degree view complimented with cozy fire pits and craft cocktails – at night it is a hot spot to mingle and a perfect place to ring in the New Year in SFO.
By Priya Vin, Outside Suburbia
You May Also Like Our San Francisco Guides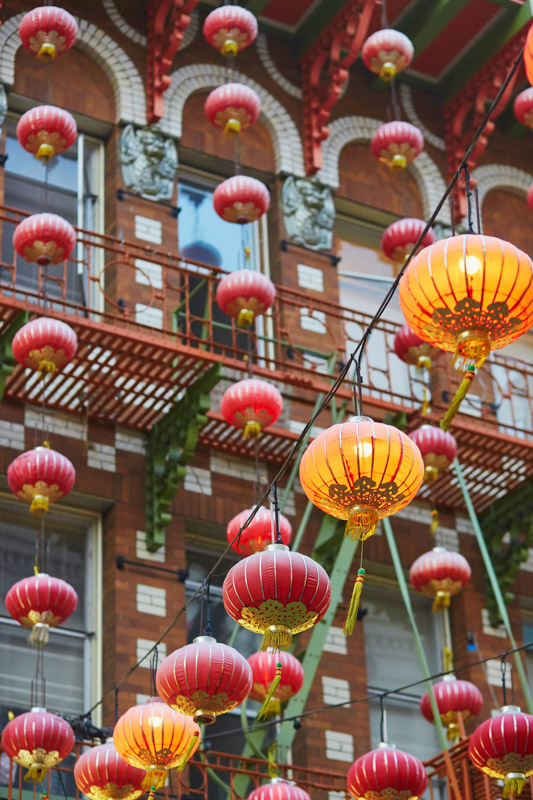 Savannah, Georgia
Savannah Georgia is one of the best winter destinations in the USA and it's a great city to celebrate New Year's Eve.
Why?
Savannah has lots of winter and NYE activities for the best trip ever.
The best things to do in Savannah Georgia in New Years Eve are exploring Savannah's beautiful streets and squares (with all the lights and holidays decoration), taking a stroll through Forsyth Park, going to Tybee Island (about twenty minutes away from the city center) or spending the afternoon at Savannah's Waterfront in River street which is great for sunsets!
On December 31 and January 1, the New Year's Eve fireworks show is launched from Tybee Island's Pier and the fireworks can be watched from the beach or many restaurants on the island.
A romantic plan for NYE celebrations, especially for couples, includes an old-style sternwheeler riverboat cruise on the Savannah River with dinner, drinks and unique firework viewing from the water.
The City Market's New Year's Eve Celebration is a must in Savannah, including live outdoor music while having some food or a drink until 1 a.m. This market is located between Broughton and River Street and the event is free.
And the morning after NYE, nothing as having a hot chocolate and a tasty breakfast at B. Matthew's Eatery or at J Christopher's. (It is recommended to book in advance).
Visitors and locals will make memories by celebrating NYE in Savannah!
Savannah is one of Two Scots Abroad's cities to visit for warm weather vacations in the US.
By Sara Rodriguez, Mindful Travel
Seattle
Celebrating New Years in Seattle is an experience everyone should have at least once in their life.
The Emerald City is full of adventures to fill your days and nights, so it is recommended that you book a few days in Seattle to get the full experience.
Whatever you may have heard about Seattle's weather, don't let the potential of rain stop you from heading outside to experience the city during the day or the spectacular fireworks that shoot off the Space Needle at midnight on New Year's Eve.
There are a few places you can go to see the fireworks, depending on how adventurous you are.
Head to the Seattle Center if you want to a front-row seat of the choreographed to music light show.
Those who fancy a bit more activity can view the show from the water.
Many vendors will rent kayaks or canoes for your enjoyment on Lake Union. Paddle to the middle of the lake and enjoy the show, you'll likely be surrounded by local Seattleites.
For an easier commute 'home' after the fireworks show, try booking a hotel within walking distance to Seattle Center or better yet, find an apartment.
You may also want to read our guide to New Year's in the USA featuring Seattle and many other cities in the United States.
By Adrian Ann, Adrian's Travel Tales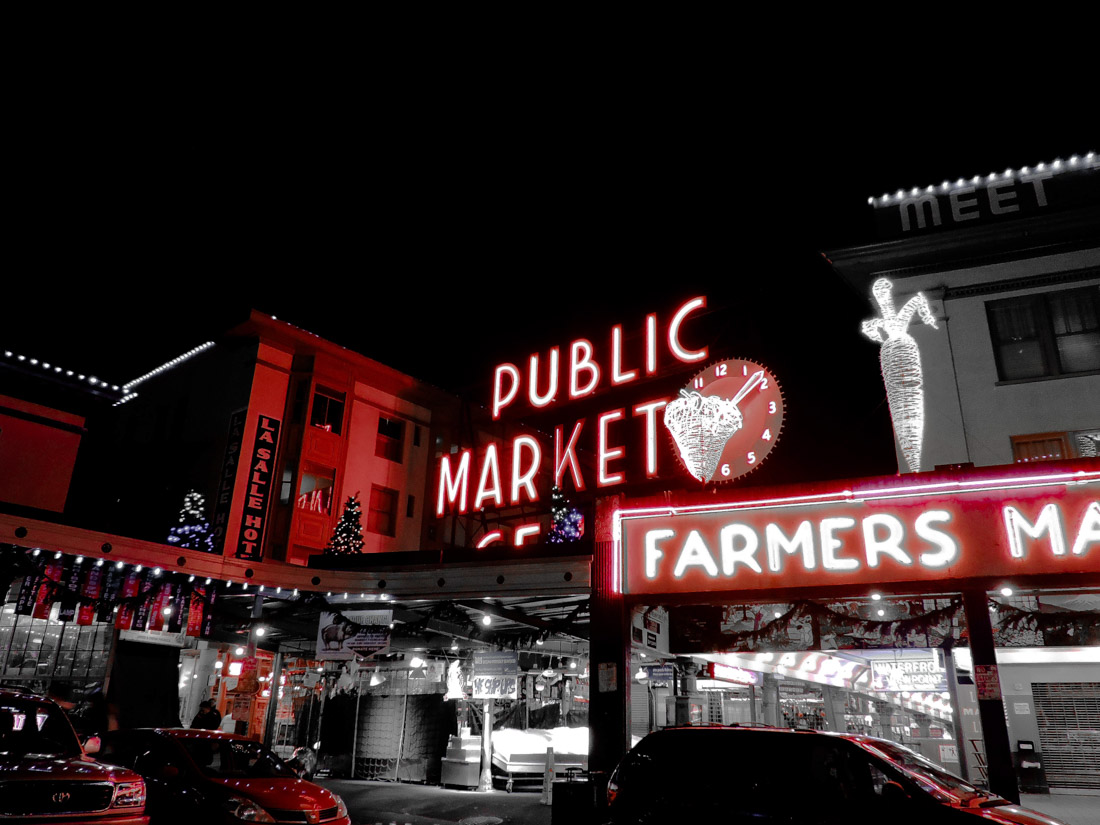 Canada New Year's Eve
Toronto
Celebrating New Year's Eve in Toronto is without a doubt a classic Canadian experience.
While the weather might be a tad on the cold side, there is plenty to do – whatever your style – to ring in the New Year.
For revellers wanting to stay warm, the largest city in Canada is stocked full of bars, restaurants, and clubs all ready to celebrate. For the thousands willing to bear the cold, however, the highlight of a classic Toronto New Year's celebration is the festival at Nathan Phillips Square.
Located right in the heart of downtown, the square is shared with Toronto City Hall, the illuminated "Toronto" sign, and the ice skating rink – which is also free if you bring your own skates! The Square itself is converted into a giant festival with lots to do for everyone.
It's free to enter, and the main stage features top Canadian and international performers in the hours leading up to midnight. At midnight, the host takes over the stage and the countdown begins. With the crowd huddled together as the clock strikes down, fireworks shoot from City Hall in a fantastic display.
The fireworks last for the duration of "Auld Lang Syne"!
Since it is the beginning of January in Canada, it's always a good idea to dress warmly when planning to be outside. We were able to make it through the cold evening just fine with the help of a warm winter coat, a winter hat (called a 'toque' in Canada), a thick scarf, and gloves for our hands.
Of course, we couldn't forget the tacky New Year's glasses – but we certainly weren't alone in wearing them!
By Eric and Lisa, Penguin and Pia
You May Also Like Our Toronto Guides
South America
New Year's Eve
Cali, Colombia
With so many places to choose from to spend New Year's Eve, you may want to experience something different this year.
Visiting Cali in Colombia is a great choice as it's not only one of the liveliest times of year to be in the city, but the weather is also very favorable for those wanting to escape the cold weather.
You can easily arrive in Cali by plane from most major US cities.
December in Cali attracts people from all over the world for its annual Salsa Festival named the Feria de Cali and the celebrations don't stop there.
The party continues right into the New Year so it's recommended that you get there for the last night of the festival and just in time for New Year's Eve.
Since Cali is famous for some of the best salsa dancing in the world you may want to brush up on your salsa dance moves, you can find some impromptu classes in the city.
Look for accommodation in Barrio Granada which is a highly recommended spot for the nightlife, including many of the best restaurants, clubs, and bars the city has to offer.
You can even stay at the Four Points Sheraton which located close by and makes the perfect place to be for the countdown into the new year.
Last but not least, get yourself down the Canchas Panamericanas to try a Cholado, which is a typical desert found in Cali which the locals recommend all its visitors try.
By Daniel James, Layer Culture
You May Also Like Our Colombia Guides
Rio de Janeiro, Brazil
Rio de Janeiro hosts one of the biggest New Year's Eve parties on Earth, and the epicenter of the Brazilian celebration is the famous Copacabana Beach at night.
At this white sand beach, thousands of people gather in the warm summer night, waiting for the stroke of midnight. There is music, beach volleyball and plenty of partying.
Before you head to Copacabana, start your evening at Ipanema Beach for the traditional candlelight ceremony of building a simple offering to the ocean.
Follow it up with a concert at the beach.
Then, head to Copacabana for the big party with your bottle of champagne. The horseshoe-shaped beach is the perfect setting to watch the huge fireworks at the stroke of midnight.
The fireworks launch from several vessels in the center of the harbor.
Before you go to Rio for New Year's Eve, take a moment to learn a few Brazilian New Year's Eve traditions – like wearing white clothing to help ring in a peaceful new year.
For the best experience, consider splurging and stay in one of Copacabana's beach hotels. Some of these hotel rooms face the ocean, giving you the option to enjoy the celebration privately.
By Halef and Michael, The Round The World Guys
Salinas, Ecuador
For an incredible cultural experience, you should consider spending New Year's Eve in Salinas, Ecuador. The horseshoe bay fills with thousands of people, all looking to celebrate.
Every restaurant and bar is packed full and street vendors can be found all along the Malecon, or promenade, selling cheap and delicious food. People sell fireworks, balloons, lanterns and all manner of 'party' objects to add to the atmosphere.
Throughout the day, people begin their celebrations and the occasional marching band works its way down the street, dancing along while collecting tips.
The free beachfront concert provides entertainment as people wait for midnight to strike. Ecuadorians ring in the new year by burning elaborate effigies in huge bonfires.
Unlike other cities where these fires are dotted around town, in Salinas, the beach provides the perfect setting for a long line of bright orange focal points.
As the fires burn, fireworks begin exploding from every direction. Our heads were on a swivel as we jumped and gasped at each unexpected bang.
The festivities continue well into the early hours of the morning as the fireworks give way to music. For locals, this is a family celebration and many children join in the fun but it's definitely an incredible party for adults too!
It was by far the most fun we have had on New Year's Eve and we can't wait to experience another one in.
By Salinas! Claire, Past The Potholes
Europe
New Year's Eve Parties
Amsterdam
New Year's Eve
For people who like fireworks and crowds and noise, Amsterdam is the place to be on New Year's Eve.
The official fireworks show, organized by the city, will start at midnight, but don't be surprised if you see and hear lots of fireworks all evening.
People shoot them off anywhere and everywhere. In other words, be prepared for a crazy, loud, crowded night. If you're skittish about loud noises, this is definitely NOT the place to be!
The official fireworks show, organized by the city, has previously been held at Java island.
If you don't want the biggest crowds, don't worry.
Stand pretty much anywhere in the city and, at midnight, you'll see fireworks in every direction.
Your best bet for a great view would probably be on one of the many bridges over a canal in the old part of the city.
Both before and after the fireworks, street celebrations take place on the public squares like the Leidseplein and Nieuwmarkt. Tip: try an oliebol, a traditional fried dough ball, with or without raisins.
You'll find the oliebol kiosks by following the smell. And, of course, most pubs and clubs will have special New Year's Eve celebrations that extend to the early morning.
On New Year's Day, if you have any energy left, many of Amsterdam's museums are open, though with shorter hours.
For the big famous ones like the Rijksmuseum, the Van Gogh Museum or the Anne Frank House, make sure to book your tickets ahead of time.
By Rachel Heller, Rachel's Ruminations
Berlin, New Year's Eve (Germany)
Berlin is definitely the place you want to be for New Year's Eve.
While winters in Germany's capital can be harsh, Berlin puts on a festive display for travelers who come for the holidays.
The atmosphere is incomparable to anything you have ever seen.
As midnight fireworks are about to light the sky the visitors and locals gather between Brandenburg Gate and Victory Column.
Germans sure know how to serve up great food, drinks, music.
You'll find a broad assortment of food to try, German gifts, quirky presents, as well as stands serving delicacies from all over the world.
There is a myriad of entertainment options you can choose from for every type of traveler's taste.
With a few of its Christmas Markets extending into NYE markets and streets glowing with twinkling lights and joyful decorations, Berlin offers endless possibilities for fun night.
Sophisticated bars and clubs are plentiful in Berlin and they usually time their entertainment programmes in a way so you can watch the fireworks.
They often provide you with Sekt (sparkling wine) or Champagne to celebrate with.
However, it's still a good idea to book a table in advance for the special programs at restaurants and clubs during Christmas.
Still in doubt why you should celebrate New Year's Eve in Berlin?
If you're traveling on a shoestring budget you will be pleased to know that tickets for New Year's Eve street parties can be found as cheap as 10 Euro.
Last but not least, the U-Bahn, S-Bahn and Tramlines in Berlin will run all night long so getting around Berlin's should not be a problem.
By Ivan, Mind the Travel
Dublin
New Year's Eve
New Year's Eve celebrations, in Dublin, are like most major celebrations in the city – loud and entertaining.
The Dublin New Year's Eve festival is now entering its seventh year and it looks like things are only getting bigger.
Using the Custom House as the backdrop to the festival, revellers enjoy live music light show across the river Liffey and an incredible firework show as the clock strike midnight.
The organisers are aiming to make this Ireland's largest New Year's Eve event.
Traditionally, it is the smaller pub affair which is most popular in Dublin and you won't be surprised to hear that Temple Bar always draws the largest crowd of partiers.
The bars and streets in this popular neighbourhood become packed with people waiting for the countdown to begin.
For the most part, each bar will have their own live entertainment which goes silent for the countdown and then it is back to business as usual.
If visiting from afar get into the bars early so you can have yourself a comfortable seat. The pubs and bars tend to start filling up around 8.00pm. as they are bound to fill up by the end of the night.
Eoin Dolly, DollysQuest
Edinburgh, Scotland
Edinburgh is arguably the best New Year's Eve in the UK for visitors.
Scotland's capital is renowned for hosting the best New Year's Eve party in the world!
You know the feeling: it's reaching 31st December and everyone is talking about plans for the evening, it might be a house party, paying extortionate prices for club entry that you're not really up for, or staying in to watch the TV.
Once the fireworks end, it all feels hugely anticlimactic. But New Year's Eve in Edinburgh? It won't disappoint in the slightest.
In Scotland, New Year's Eve is known as Hogmanay and the celebrations last for at least three days. Effectively, it's a winter festival complete with fireworks, street parties, live music and flaming torches. It's fantastic and the perfect way to say goodbye to the year.
It isn't just about the 31st though.
On Hogmanay Eve you can join the Vikings as they march flaming torches through the city centre and all the way up to Calton Hill before an impressive fireworks display to warm you up for the main event.
Then, on Hogmanay, there's a huge street party complete with several stages playing everything from chart-toppers to Ceilidh.
Dance the night away while keeping warm on whisky.
January 1st sees the crazy (like myself) head down to South Queensbury and the Forth bridges to cure their hangovers.
Turns out the best cure for a New Year's Day hangover is to dress up and run into the freezing Scottish waters.
Scots are typically off work for the New Years Eve holidays which includes the 1st of January.
By Hannah, That Adventurer
You May Also Like Our Edinburgh Guides
Efteling, Netherlands
One of the most magical places to spend New Year's Eve is the Dutch theme park Efteling.
The place is absolutely enchanting in the night when all the lights are on. In winter, Efteling is festively decorated and there's artificial snow to complete the illusion that you are in a Winter Wonderland.
On New Year's Eve all attractions and rides, besides the water coasters, are open, so what a better way to say goodbye to the old year than by making a few loops or by falling from 37,5 m into a mine shaft with 90 km/h, or by simply taking a stroll in the Fairytale Forest.
The whole evening there's a live entertainment on the various squares in the park and the spirits are pretty high.
And if it's too cold, there are campfires at each square to warm up your hands. When the clock strikes midnight, spectacular fireworks lit up the sky.
There's one thing you should try on New Year's Eve – oliebollen.
This Dutch take on the doughnut is eaten warm and dusted with powdered sugar. It's the traditional snack after midnight on the New Year's Eve.
There will be also plenty of mulled wine and fizzy wine in the Efteling.
If you are still hungry take a bowl with snert (Dutch split pea soup with pieces of smoked sausage) and a broodje Unox (the Dutch version of the hotdog with Unox sausages).
The New Year's ticket for the Efteling gives you access to all attractions and festivities in the park form 7:00 pm on 31 December till 1:00 am on 1 January and the parking fee is included in the price.
By Daniela, Ipanema travels to…
Florence, Italy
When you decide to spend your New Year's Eve holiday in Florence and don't have local friends to guide you through the typical Florentine celebrations, you might either be left to yourself or end up paying a hefty price for an arranged experience.
That nearly happened to us when suddenly serendipity saved us and got the opportunity to learn about how the locals really celebrate!
First of all, New Year's is one of the feasts that is best celebrated in a circle of friends, with plenty of good food and wine. We're in Italy, after all.
Typically, people start eating and having a merry time early in the evening. Just before the clock strikes midnight, everyone rushes out to the city. Surprisingly, there are no official fireworks at midnight.
Locals and tourists alike just gather on Ponte Vecchio, along the river Arno, or simply at the main square Piazza della Signoria.
Everybody drinks their preferred wine, which some people switch for champagne. More friends bump into each other on the street, everyone gives their best wishes to each other and people are generally happily tipsy.
The more able ones finish the night off with a party. Weather permitting, a spontaneous party in the street might develop.
More often, though, it's cafés and restaurants, which stay open throughout the night, that unofficially host the New Year's festivities. Veronika Primm | TravelGeekery
---
» Read next | The most romantic places in Europe
---
Innsbruck, Austria
After spending a mountain Christmas in Innsbruck it's hard to anticipate what the New Year festivities will be like.
We needn't have feared that the New Year's celebrations in the Tyrolean capital would be dull compared to Christmas.
While the Christmas markets are all about standing quietly around with hands wrapped around steaming hot mugs of Glühwein, the streets of Innsbruck come alive in the countdown to the New Year. People start gathering in the cobbled streets of the Innsbruck old town from soon after dark.
There are stages with live entertainment and plenty of drink and food stalls to set the mood. But what makes the New Year celebrations in Innsbruck unique?
The mountains, of course.
The big attraction, the Nordkette mountain range towering over the city, never fails to impress. From 23:00 onward people start to move in the direction of the Inn River and the Market Square.
They vie for a prime spot from where to start the countdown to midnight when fireworks light up the mountains in a gorgeous display.
What I love most about New Year in Innsbruck is that the city caters for families with children by celebrating a "Children's New Year" on 30 December.
There's even a children's disco in front of the Golden Roof, the symbol of Innsbruck.
And shortly after dark, they are treated to their own firework display over the Inn River.
By Linda | Travel Tyrol
Lapland, Sweden
Who needs New Years' Eve fireworks when you've got Mother Nature's very own light show going on overhead? There's no more epic way to ring in the New Year than trying to spot the Northern Lights in Swedish Lapland.
One caveat, though – New Year's Eve falls during the "Polar Night," when due to how far north you are the sun doesn't rise for several weeks.
Still, during the "Polar Night," it is not all darkness, so it's possible to get several hours of blue hour and twilight during the day and can still do exciting outdoor activities like dog-sledding with huskies or going ice-climbing during the "day." Within Swedish Lapland, you have a few options on where to stay.
Outdoorsy types could spend the days around New Years' in Abisko National Park, where Sweden's Northern lights are the most visible and there are plenty of outdoor activities to be done such as snowshoeing or cross-country skiing.
Alternately, the small but lively town of Kiruna has the only true nightlife scene in Swedish Lapland, so it's a good place to celebrate for bar-hoppers who want a drinking scene on New Years' Eve.
For those who want a bit of luxury, there is the Icehotel in Jukkasjarvi – imagine spending the night in a room made entirely out of ice at -5 C, popping champagne and trying to spot the Northern Lights!
By Allison, Eternal Arrival
Lisbon, Portugal
When it comes to New Year's Eve in Lisbon, there's something for everyone. Street parties with live music and fireworks take place in several locations across the city and, for those that like to party hard, many bars and nightclubs stay open until the early hours of the morning.
The main street party and the biggest event takes place at Praça do Comércio, and has live music from around 10 pm until midnight when the espumante (Portuguese fizz) is opened and the fireworks are set off. After that, you have the choice of finishing up the evening or joining the other revellers at bars in Cais do Sodré and the Bairro Alto.
For those that don't fancy standing elbow-to-elbow in a crowd or partying until after the sun comes up, don't worry there's something for you too: many Lisbon restaurants have Fim De Ano menus that are staggered over several hours, pausing for a break at midnight to take in the fireworks and to wish everyone dining a Happy New Year.
If you want to eat but don't want to spend the night sitting at a table, you don't have to. You'll find plenty of restaurants that offer simpler menus with just a few courses, giving you the chance to try a few of Portugal's most famous dishes before you head out to watch the fireworks.
There's also the option of watching a fado performance, and many of Lisbon's fado houses will put on special shows to ring in the New Year.
You'll find more information about this on their Facebook pages in the weeks leading up to the end of December. New Year's Day is a fairly quiet day in Lisbon, and most businesses don't open.
The exceptions are Chinese restaurants or Chinese-owned businesses and restaurants in the more touristy parts of the city like Baixa.
One place that is open on January 1st is Pastéis de Belém, the first bakery to begin selling pastéis de nata. Normally there's a queue that stretches down the street but the early hours of January 1st are unsurprisingly pretty quiet. If you're already up, this could be the perfect opportunity to get in line and break that first New Year's resolution.
By James Cave, Portugalist
You May Also Like Our Lisbon Guides
---

London, Great Britain
One of our favourite places to spend New Year's Eve is our hometown, London. It is famous for having one of the most watched and famous fireworks in the world, which takes place on and around the iconic Millennium Wheel on the Southbank.
We love coming to see the fireworks by the Southbank and it's become almost a tradition for us. We always make an evening of it. First, we have a group of friends gather at our place for dinner and drinks. Then at around 10:30 pm, we set off into town.
Tip if you're heading to London for NYE, it gets super crowded, so plan to go early to get a spot. There are serious crowd control measures in place, which causes delays.
Also, the tube (London Metro) is free on the evening of the 31st and the early hours of the 1st which is handy. The fireworks go off at exactly midnight and last for a good 20 minutes, set to music, and they are WOW. A massive crowd gathers to watch, so there's always guaranteed a fun atmosphere. However, because it has become so busy, they now charge an entry fee of around £10. After the fireworks are over, we either hang out in the streets of London which turn into one giant outdoor party, or head to a club or friend's house.
By Stefan and Sebastien, Nomadic Boys
You May Also Like Our London Guides
Madeira, Portugal
Only a short flight (just under 2 hours) from either Lisbon or Porto you will find the beautiful Portuguese Island of Madeira.
Known mostly for its unique natural beauty, a paradise for outdoor adventure lovers, it also has another claim to fame.
Each year over New Year's people flock from far and wide to attend Madeira's New Year's Eve festivities, held in the capital Funchal and having been named one of the best in the world.
Leading up to New Year's in Madeira, Funchal is already pretty festive but ups the ante with an array of parties and festivals across the city leading up the stroke of midnight on the 31st of December when an impressive firework display lights the sky for about 8 – 10 minutes.
It's this showpiece (that has even been named one of the biggest by the Guinness Book of World Records in 2006) that gets the most attention.
Thanks to Funchal's amphitheatre style layout there are various vantage points from which to enjoy the fireworks across the city.
So, whether you are in the city centre enjoying the street party vibes in Avenida Arriaga, at one of the various hotels or restaurants or down at the waterfront you are bound to get a pretty good view.
Or better yet, book a yacht or boat party, grab a glass of Poncha (typical Madeira alcoholic drink) and welcome in the New Year in true Madeiran style!
Flights to and from Madeira can be booked on either EasyJet or TAP and once in Funchal, there is a wide range of accommodation options available to choose from.
To read up more about the various events and festivals taking place both on and leading up to New Year's consult Visit Madeira for more.
By Marco Santos, Travel-Boo
NYE in Madrid, Spain
Celebrate New Year's Eve in Spain's capital, Madrid to truly understand the meaning of the word 'fiesta'!
After dinner, locals and tourists gather around the Plaza del Sol area to away the chimes at 12am. There are exactly twelve chimes which are preceded by 'quarters', to warn all those gathered that the change of year is imminent.
Next, everyone gets ready to eat the famous twelve lucky grapes. One for each chime. Swallowing the grapes without choking is difficult the first time you try it, so train in this art beforehand or to choose very small grapes.
Next comes an endless party night on the streets around the center. Partygoers will most likely celebrate until sunrise then eat the traditional breakfast of churros before going to bed.
January 1 is a holiday in Spain, so people can rest all day.
By Inma A World To Travel
Paris New Year's Eve
With its iconic monuments, dazzling glamour, and epic celebrations, it's hard to imagine a better place to ring in the New Year than in Paris.
Paris New Year's celebrations offer something for everyone: whether you want to attend the official party on the Champs Elysees and watch the light show over the Arc de Triomphe, attend the more laid-back party on Sacre-Coeur where you can see fireworks go off all over the city, or splurge on a table at a club (Moulin Rouge is said to put on quite the show!), Paris has you covered.
However you decide to ring in the New Year in Paris, you'll definitely want to plan ahead of time: crowds are predictably enormous and having a game plan – including when and how to arrive and how to get back to your hotel afterwards – is essential to having an epic New Year's celebration in Paris.
The Paris metro is usually open with full service until 2:15 AM on the night of the 31st/morning of the 1st, and limited service continues afterwards.
To have the perfect Paris New Year trip, consider booking a hotel that is easy to access from the celebration you plan to attend. Since, like most cities, most of Paris is closed on January 1st, you may also want to stock your hotel or apartment with some food and drinks before heading out for the celebrations, to ensure when you wake up on January 1st you won't have to worry about tracking anything down if you decide the day is better spent in bed.
Even if you're exhausted, though, try to pull yourself out for at least a brief walk on January 1st – the city is insanely quiet, and it is a fantastic time to wander the streets of Paris in peace (and take photos without the crowds, if that's your thing!)
By Kate Storm, Our Escape Clause
You May Also Like Our Paris Guides
Prague, Czechia
Prague can be an amazing place for New Year festivities, but one needs to know where to go and which normally popular places to avoid.
Prague is an easy destination to reach by plane, train, bus… It's only 4 hours by train from Berlin, 2 hours by plane from London and about a 12-hour flight from New York (with a stopover).
On December 31st, late in the evening and until about 3am, these spots should be avoided: Wenceslas Square & the Charles Bridge. Both become crowded on New Year's Eve and a drunken person with fireworks in their hand is no rare occurrence. Plus, these spots attract pickpockets like crazy.
Locals usually head to parks with a good view of the city centre, such as e.g. Riegrovy Sady or Letná.
To join in, it's enough to just buy a bottle of champagne and a few sparklers.
Otherwise, it's just about watching the bigger fireworks, drinking and counting down the seconds to New Year.
Prague's official fireworks traditionally happen one day later in the evening of January 1st.
These light animations will be projected onto the building of the National Museum on top of the Wenceslas Square. The first one will happen at 6pm and will have 2 repetitions – at 7pm and 8pm.
Prague in winter can get cold, especially on New Year's Eve. Many layers, warm coats, hats, scarves and gloves will make the celebrations a lot more enjoyable.
By Veronika Travel Geekery
Iceland New Year's Eve – Reykjavik
Reykjavik, the capital of Iceland, here is one of the best places to celebrate New Years in the world. In Iceland, New Year's Eve is done BIG and Reykjavik is the largest city in the country and the most popular place to celebrate.
In Iceland, the fireworks are donated and put on by a volunteer brigade. Everyone in the community donates throughout the year for the spectacle.
While Reykjavik is the largest city for viewing the New Years Eve display, each of the smaller communities all pitch in for the New Years Eve festivities as well! The tradition of community is strong and makes for a fun and festive spectacle on New Years!
By Victoria, Follow Me Away
You May Also Like Our Iceland Guides

Vienna, Austria
The friendly people of Vienna really know how to celebrate New Year's Eve. Straight after Christmas, which includes twenty markets around the city, locals join in parties on the streets all over the city. This is called the New Year's Eve Trail.
Wintertime in Vienna is popular with ball dancing lovers, you can watch locals and visitors waltzing around Graben on the 31st of December!
There are also a number of other events at Vienna's historic buildings and even on the Danube River. Like many European cities, Vienna says hello to the new year with fireworks and music.
You May Also Like Our Vienna Guides

Vilnius, Lithuania
It's hard to go wrong with picking a place for the New Year celebration, but Vilnius is definitely one of the best locations you can pick from for your party.
The capital of Lithuania takes celebrating very seriously, and still being relatively cheap compared to other European capitals, you can get a good value for money experience.
Depending on what you prefer, there are several options.
Most of the restaurants, clubs and hotels will have some New Year Eve's party for a fixed price, where you can get dinner or just some drink and entertainment, be it a play, some musical concert or stand-up comedy.
The Opera House traditionally hosts a performance of Traviata just before midnight, but keep in mind that the tickets are usually sold well in advance.
Whichever venue you have chosen for your celebration, come out to Vilnius Cathedral Square right at midnight to see the main fireworks – usually a rather long and impressive sight.
Don't forget to grab some Bengal lights and a bottle of sparkling wine or an alternative.
The most important part is not alcohol content, but the popping factor – so you can open it together with hundreds of people in the main square and toast to the new year.
Many locals will stay at home in one of the city suburbs for a big dinner with friends or family and then come outside at midnight for fireworks with a bottle of sparkling wine.
The locals of Vilnius do take their fireworks seriously, so even if you don't make it to the city centre, you will see a very decent fire show wherever you are in the city.
Ana | Merry-Go-Round. Slowly
---
Asia
New Year's Eve
Bangkok, Thailand
Crazy fun, lots of laughter, friendly people and amazing fireworks – that pretty much sums up New Year's Eve in Bangkok.
This city gathers thousands of people throughout the year, tourists come here to enjoy great street food, loads of different types of markets, adventurous tuk-tuk rides and seemingly countless opportunities to celebrate and dance.
One of the tourist hot spots is the famous Khao San Road which turns into a huge festival mile during New Year's Eve celebration.
It's almost impossible to walk along the street that night. It's wise to go there early (around 7 pm) to grab a spot and start making friends with the people that surround you.
They will be the ones that hug you once the clock strikes midnight. Some even dress up and wear costumes to give this place an even closer appearance of a street parade.
Everyone is happy and when the clock comes close to midnight make sure to join in the countdown from 10 to 0 to welcome the new year with loads of hugs and cheerful laughter.
The only downside of this location is the high buildings that make it almost impossible to see the fireworks. So, if you're after the lightning show, you're better off to watch it from the river shore or one of the many great rooftop bars that Bangkok has on offer.
Whatever location choice you'll make, be prepared to celebrate until the early morning hours and enjoy the funky vibes of Thailand's capital city. You'll definitely need some island hopping afterwards to recover.
By Julia Jerg, Jey Jetter
You May Also Like Our Thailand Guides
Seoul, Korea
Seoul is more commonly associated with music and cosmetics than a New Year's Eve countdown, but Seoulites are never one to turn down a good party.
While the Lunar New Year is a larger scale celebration across Korea, the western NYE celebration has become a time for locals and expats to gather in the Korean capital. Restaurants are packed with big groups of friends and young families ending December with a nice meal, looking to usher in good luck for the upcoming year.
Chicken and barbeque places are typically open late already and thus draw the biggest crowds. Meals are always paired with beer or soju, the local liquor, and the drinking continues into the street (Korea has no open container laws).
Since it's technically a foreign holiday, Koreans only get New Year's Day off from work, but there's also no price inflation for booze or meals.
Many of the expats can be found in the Hongdae, Gangnam, or Itaewon neighborhoods, attending fancy NYE parties and counting down to midnight over cocktails & canapes.
At midnight on the dot, a huge display of fireworks is set off over the Han River, which cuts the city in half.
There are other smaller fireworks displays in each of the neighborhoods in Seoul, so there's no chance of missing midnight. Just remember to bundle up, as it's very common to see snow around NYE in Seoul.
By Max Gandy, Dame Cacao
Tokyo, Japan
Japan is an unforgettable country, and the perfect city to ring in the New Year is Tokyo!
Japan is less busy during the winter when compared to the spring or fall, so it makes visiting all the iconic Tokyo locations a bit easier and less stressful!
Plus, the entire city is decoratively festive with traditional shimekazari ornaments and kadomatsu which invite prosperity and good fortune.
Tokyo Disney is also at maximum festivities, and is one of the most organized and relaxed Disney parks in the world!
Japan during the winter is cold, but it's also the perfect weather to indulge in traditional Japanese comfort foods like ramen, nabe, and oden!
Tokyo is a hotspot for NYE parties, which are a dime a dozen in the nightclub area of Shibuya, or head to the water for the Tokyo Bay booze cruise!
For a sober countdown, Sensoji Temple holds "joya no kane", a ritual performed a few minutes before midnight to purify souls and minds for the new year.
Or visit Kasai Seaside Park (it has the largest Ferris Wheel in Japan!) for fireworks!
Once January 1st strikes, the best shopping sale of the century begins Fukubukuro. It is a tradition in which shops sell "lucky bags" containing a random assortment of fun items from the store, but discounted at steep percentages!
Planning a trip to Japan? Here's our guide to Japan's off the beaten track hidden gems.
By Kay, The Awkward Traveller
Taipei, Taiwan
New Year's events in Taipei Taiwan are an exceptional spectacle.
The annual fireworks and light show is broadcasted and watched around the world, right alongside other globally recognized celebrations happening in Sydney, London, New York, and Hong Kong.
At its inception back in 2005, this spectacle was the first-ever fireworks show to be launched from a skyscraper.
Lasting for just 35 seconds, this less than one-minute wonder became a global hit.
Since then, it has been listed by CNN as being in the top ten New Year's destinations around the world and is broadcast live in over 100 countries.
Bringing together a combination of impressive fireworks and LED displays, the lights took over the building from the 35th floor all the way up to the 90th floor for a total of six minutes.
The show is notable for using the eye-popping LED lights in cooperation with traditional fireworks to create a mind-blowing experience that aims to be more environmentally friendly than past shows have been!
The Taipei New Year experience also comes with countless other entertainment, activities, and celebrations all around the square to ring in the New Year!
By Kaila, Kaila Yu
---
Australasia
Canberra, Australia
Whilst Sydney, Australia is famous for its big bang Sydney Harbour fireworks, the nation's capital city of Canberra is a great alternative to escape the crowds and enjoy a more laid-back, peaceful welcome to the new year.
Canberra hosts two firework sessions – at 9 pm for families, and of course the midnight fireworks. A family concert is a great start to the night, usually hosted in the Canberra CBD.
People flock to Civic to have a bite to eat from the different food stalls, watch the free live concert and take part in the different fun activities on offer, including a ride on the beautiful antique carousel.
Children run about and play with fluro stick wands and windmills and families lay out picnic blankets on the numerous parkland areas surrounding the central fireworks point.
When the fireworks go off, they are spectacular – the surrounding national landmarks such as Black Mountain Tower providing an impressive silhouette against their fiery colour display.
Canberra's New Year's Eve atmosphere is one that is laid back, family-friendly and no-stress – a fantastic option to ring in the new year, and all just a two and a half-hour drive from Sydney. Barbara
By Bryan, Let's Go Mum family lifestyle and holidays
NYE in Melbourne
Melbourne has always had the stigma of second best to the extravaganza displayed by our arch-rivals Sydney on NYE!
There has always been a decent amount of rivalry between Sydney and Melbourne however the Sydney fireworks with the Sydney Harbour backdrop is pretty hard to beat. Sigh.
Unlike most other places in the world, Australia is in the middle of summer when NYE rolls around, so we are all out in force in our shorts and thongs (flip flops) to enjoy the festivities our cities put on each year.
Melbourne is a little different to Sydney in that we have two fireworks displays, one at 9pm for families and the other at the chime of midnight.
Our fireworks change each year however recently the City of Melbourne is favouring a five-location firework display that runs simultaneously in different parts of the city to spread the crowd out a little and ensure that people can enjoy the spectacle from different parts of the city.
Generally, there will be one in the areas of Docklands, South Wharf, along the Yarra, Birrarung Marr and Federation Square.
The good thing about this is the crowd is not centralised and are able to disperse much quicker allowing for less congested traffic and public transport options.
Many of the restaurants and bars along the Yarra River will hold private pre-paid parties on NYE, these are a great option as you'll get a good vantage point for the fireworks.
However, just a blanket on the Yarra River banks is fine for families with young kids.
Public transport runs all night to ensure all NYE party revellers are able to get home. The other option is to get a taxi or an Uber but these would be scarce and pricey in the evening.
Ny Sally, Our3kidsvtheworld
NYE in Sydney
Undoubtedly, one of the biggest New Year's Eve events has to take place in Sydney, Australia.
Since the early 1990s, I have spent most New Years Eve's in my hometown of Sydney watching fireworks from somewhere in the city centre.
Sydney hosts one of THE biggest NYE parties in the world with over 1.5 million people heading to the harbour foreshore to watch the two fireworks shows.
There is a family show at 9 pm which runs for eight minutes or so and then the main event at midnight when 12 minutes worth of fireworks light up the sky and the bridge itself.
In total over seven million dollars went up in smoke last year!
Each year features a different theme, the feature of which is kept secret until show night. Last year we celebrated the passing of the same-sex marriage laws with a rainbow waterfall of colour off the harbour bridge at midnight.
Along with the main event, there is the Harbour of Light Parade which runs from 9.15pm until midnight. Boats and ferries covered in party lights parade up and down the harbour creating quite a spectacle.
The challenge of enjoying NYE in Sydney is learning how to best cope with all the people. My tip is to plan ahead because this is not a night where you can wing it!
You basically have three options, part with some big $$$ for a ticket to one of the private areas by the harbour or camp out for 12 hours or more to secure a spot in one of the free zones.
Or bypass it all and attend one of the dance parties and restaurant events across the city.
While some people find the crowds and the fuss all a bit tedious, I think it's hard to beat with the electric atmosphere that comes about from so many people in a good mood waiting to see in the New Year together.
In my book, that many smiles are hard to beat.
By Paula, Sydney Expert
Middle East
New Year's Eve
Iran
Iran is definitely an unusual place to spend New Year's Eve because it's just another day! In Iran, the New Year celebration is called Nowruz and is actually celebrated every year on March 21st, the first day of spring, to symbolize renewal.
It's really incredible that the Nowruz tradition, which is Zoroastrian in origin, survived in Iran even after the 1979 revolution – and it's still celebrated with massive meals and family gathering to this day. However, since Iranian people are extremely hospitable, if you are staying at an Iranian home, they will also be more than happy to celebrate 'our' New Year's Eve on Dec 31st – albeit with no alcohol, which is illegal throughout the country.
We stayed up till past midnight with our Couchsurfing host family, eating pistachio sweets and toasting with tea, definitely a first on an NYE night! Hotels which cater to an international clientele may also have special dinners or events, but generally speaking, the 'charm' of spending NYE in Iran is exactly that it's a normal day of the year, with nothing going on.
This is amazing for people who don't love the hustle and crowds of NYE events and to be honest, Iran is such an amazing country that deserves to be visited all year round, NYE or otherwise!
By Margherita Ragg, The Crowded Planet
India N
ew Year's Eve
Fancy seeing the New Year in with a sunset swim in the Indian Ocean and a curry on the beach?
The palm-fringed beaches of Goa twinkle with fairy lights at this time of year – the strong Portuguese influence remains, meaning that Christmas is also a big deal if planning a longer stay.
Diversity is a key drawcard on New Year's Eve in this coastal region.
If you want to dance the night away, head to the renowned NYE beach parties Anjuna or Palolem, or you may want to sign up to one of the NYE yoga sessions at Patnem or Arambol.
But if you're looking for something away from the crowds to welcome in the new year, and especially if visiting Goa with kids, I recommend Agonda.
You won't need to wait until midnight for fireworks. As soon as night falls, the fireworks begin and will keep going until sunrise.
This is India after all!
They do love their fireworks, and midnight may come and go without a countdown. There are also bonfires lit at EVERY bar spilling out onto the beach, and many people will be enjoying a nighttime swim.
Do note that there are very limited safety precautions in place, and no police presence; so take care.
Also, as you may expect, this is the time of year when much of India descends on Goa and accommodations get booked up and prices rocket.
If travelling on a budget, it's possible to find little beach shacks to stay, but arrive a few days beforehand to walk around and negotiate.
To get to Goa either fly direct or take the train. Taxis are the easiest way to get from the airport and train station, prices are usually fixed when booked from the official tourist stands.
By Jenny, TraveLynn Family
Africa
New Year's Eve
Cape Town, South Africa
New Year in South Africa is in the middle of summer – hot and sunny, not like your traditional winter New Year eve breaks with a lot of snow, more like a summer beach holiday. It means you can chill on the beach, go surfing or kitesurfing, swim and do many summer outdoor activities.
Cape Town is an amazing place to celebrate the start of a new year. There is a New Year's Eve party everywhere, for every kind of person.
The main celebration is happening at the V&A Waterfront and Long Street where hundreds of bars and restaurants will be open all night, music will play everywhere and people dress in Carnival gear – a real festive vibe in the city.
If you prefer to skip the craziness of Long Street and the V&A Waterfront, you can watch the firework spectacle from a chilled out picnic on Signal Hill.
Lion's head is a perfect spot to spend the last sunset of the year. It is about an hour's hike to the top. As a reward for quite a challenging walk, you get fantastic views of Table Mountain, the ocean and the city bowl.
It is a five-minute drive to Signal Hill from Lion's Head. Take a blanket, picnic basket and a bottle of sparkling wine and enjoy the awesome fireworks display from the best vantage point.
Finally, don't miss a truly unique traditional event, the colorful Cape Minstrels march on 2nd January, so-called 'Second New Year'.
By Campbell & Alya, Stingy Nomads
Frequently Asked Questions
When is New Years Eve?
New Year's Eve takes places on the 31st of December each year. Events normally have some kind of warm-up celebration to the big finale at 12am on New Year's Day.
New Year's Day date is the 1st of January, my birthday. Meh.
Who is the First Country to Celebrate New Year?
Although Sydney is considered the first city to celebrate NYE, Tonga, Samoa, and Kiribati are actually the first countries.
It is likely people assume Sydney is the first because the harbour fireworks are well documented on TV. I always remember getting a lump on my throat when morning TV showed the ex-pat Brits on the beach in Sydney as there was always a couple announcing they were expecting with a poster!
Final Words
So will you be 'out with the old' in the hot or the cold?! This international guide to the best new years eve parties in the world has something for everyone from the fun city shows to quieter countryside affairs. One thing that every New Year's Eve party has in common is the opportunity to celebrate with friends, old and new. Happy New Year!
Where is your favourite place to spend NYE?
Tell us in the comments below.