This article has links to products and services we love, which we may make commission from.
Wondering how to plan a trip? Whether you are planning a vacation, a weekend away, long-term sabbatical, ski break, road trip, couple, family, group or solo adventure, our guide details the stages of planning from inspiration to saving, planning to surviving on the road.
So let's get you moving from armchair to airport with our eight practical steps.
Trip Planner: How to Plan the Best Trip Ever
1. Travel Inspiration
Firstly, where to go and what type of trip to take?
Inspiration comes in many forms like movies, books, podcasts, word of mouth, discounts, YouTube, social media, Pinterest and blogs.
You can check out all the destinations I've written about here. 
From Cuba to Canada, Northern Ireland to Nicaragua!
When I see a destination that looks fun or interesting I either save it to an inspiration board on Pinterest or a Collection on Instagram.
How to Save to Collections on Instagram
I absolutely adore this feature on Instagram and have lots of folders covering everything from photo spots to holiday nail art.
When you see an image you like on Instagram…
Tap the ribbon type symbol at the bottom right-hand side of the app.
The option to 'Save to Collection' then appears to the left. Click this.
If you then hit the big plus sign to the right you can create a new Collection such as the name of the destination you want to visit.
I first discovered the hot air balloon rides in Cappadocia, Turkey on Instagram and booked up a balloon ride the following year.
Visual platforms such as Pinterest, Instagram and other social media channels are the culprit for many credit card bills!
2. Budget Your Trip
So, now we are talking about cash and credit cards we need to discuss how to save money for a trip.
There's no point having destinations in mind if you don't have the budget for it.
I have six tips to help you at this stage of planning.
How to Save For a Trip
Tip 1: Location, Location, Location!
Plan wisely.
Choose destinations that meet your bank balance and/or go in low season.
Avoid big events and festivals unless this is the main reason you want to visit the destination.
As an example, take the film, interactive media, and music festival, South By Southwest in Austin, Texas.
Each March, thousands of business people and visitors move into the city while many of the locals move out because they can charge three times the amount on their properties.
Be wary that the time of year can and will impact on the weather.
While many popular destinations in Europe such as Paris enjoy four seasons in the year, countries such as Thailand experience monsoon season and different parts of the country get it at different times.
A cheap trip to a city might not work out cheap if you have to spend money on indoor activities to stay comfortable.
Don't be put off by winter, I especially love cities and towns at Christmas time.
Love winter travel too?
You can check out our festive guides to:
Here's some roundup posts on the most magical places to spend the winter period in Europe, popular winter destinations in the Americas, Europe's best Christmas markets and what to pack for a ski trip.
Finally, don't miss our guide to fun New Year's Eve parties around the world!
If you can, avoid school and public holidays.
This will help keep the flight and accommodation costs down.
We'll talk about this more below.
Budget airlines don't always end up being cheap if you land far away from the intended destination.
Check the distance, mode of transport to get between the two and how long it takes.
If it adds on another three hours by bus it might be worth paying the additional money to fly closer.
Overnight flights can rob your sleep. Factor this into your planning.
If you are keeping costs down, here are the best places to travel on a budget, from our experience:
USA: Texas road trip for cheap gas, large food portions and Big Bend National Park camping
Tip 2: Canada or Crap?
Canada or crap was our philosophy while we were saving for our 18-month career break to travel the Americas and Europe.
If it couldn't fit in a backpack, it wasn't being bought.
If you are thinking of taking a sabbatical, here's how I applied for mine.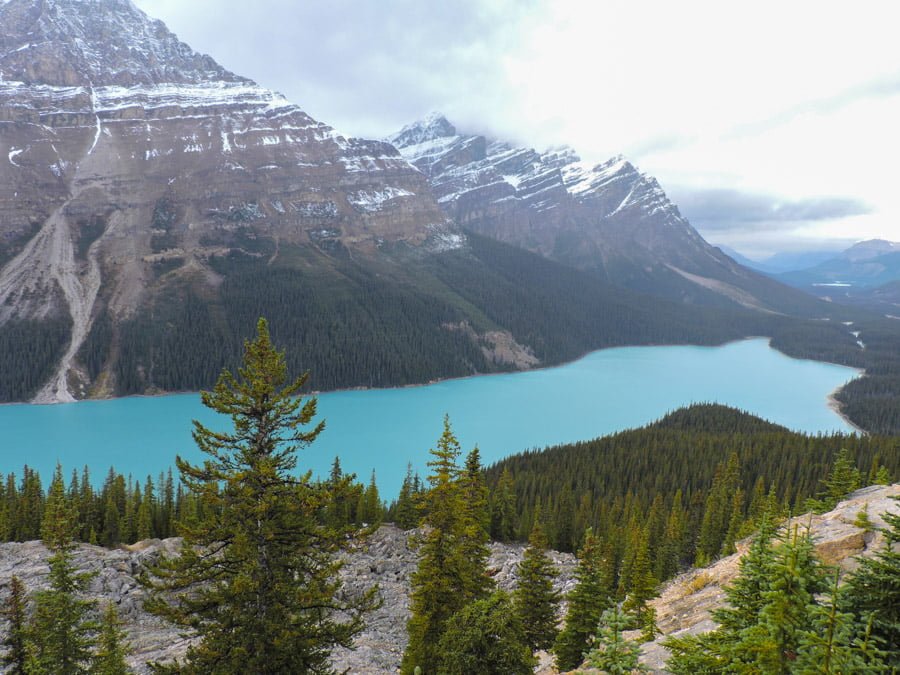 Tip 3: Three Bank Accounts For Saving
Open three bank accounts.
Have your income enter one.
Work out how much you spend, identify your needs (housing, bills, food) and wants (clothes, huge TV packages, nail art).
Create a livable wage and put the majority of the rest of your pay into another savings account.
Do not touch these savings.
But why three?
In the third account move some money over.
This is the account that you can take money out from if you are struggling.
Maybe you need to buy a gift, he washing machine goes, etc.
Saving shouldn't be stressful when it is for the end of goal of the dream trip.
Read our 5s of savings strategy which saved us £20K for travel.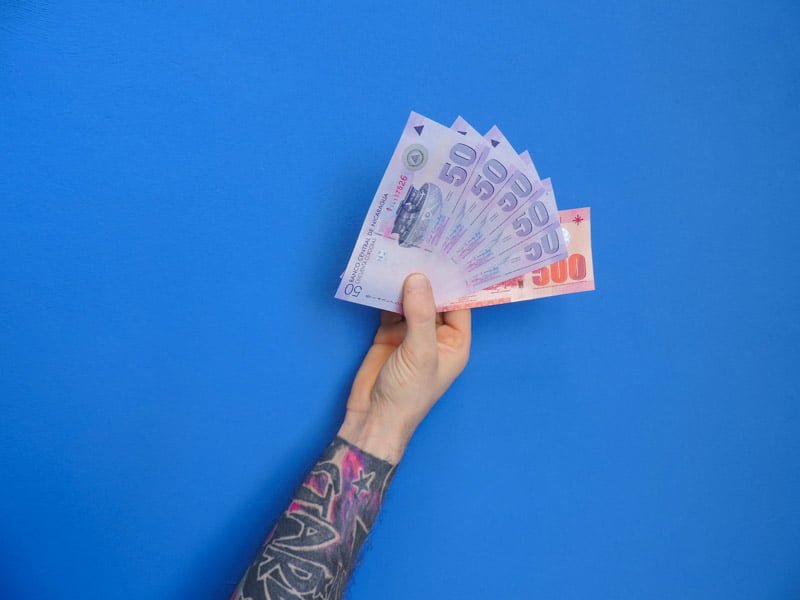 Tip 4: Cards With Extras
There are many credit and debit cards on the market that offer a bonus if you shop with them.
For example, you can accrue airline points with while you shop or enjoy free cash withdrawals abroad.
Some monthly accounts offer free cell phone insurance or even better, travel insurance for short trips.
→ Note: Usually you will find that the airline points are for one airline only and you can often get cheaper flights with a budget airline. It really depends if you are loyal to one airline carrier to make points cards work. The industry has really cracked down on people abusing the system.
Tip 5: The Travel Essentials
There are some items you must fork out for.
Firstly, travel insurance.
While some banks accounts may offer insurance for short term travel trips, you will need more coverage if going away on an extended trip, to a certain location it does not cover or if you plan to do an activity it doesn't include like high altitude hiking or winter skiing.
We use True Traveller which is a company for Europeans.
I claimed through True Traveller when I was sick in Canada with no issues. You can read about my experience and our comparison guide here.
Secondly, injections and medicine.
There may be vaccinations you have to get to stay safe during your trip and to keep your travel insurance working.
Some companies don't have to pay out if you are do not have the correct vaccinations, and they won't.
Check with your health care provider to see which vaccinations you need for your destination.
Finally, gear. Buy cheap, buy twice! There are some items you need to invest in depending on the seasons, if you are moving around with luggage, or taking a long travel trip.
Tip 6: Travel Gear Essentials
 Read next: Every item we travel with + the ones we dropped.
3. Planning Your Trip
OK, so now we've progressed onto the fun part: destination trip planning!
Open up a spreadsheet or the free online Excel, Sheets.
Title tab one, PRICING. Add a new tab and call it ITINERARY.
On tab one, column one, write out the step-by-step way to get the destination from your doorstep.
Add each leg to a new line.
For example, 'bus or taxi to airport', then on line two, 'flight one'. Line three might be 'flight two' depending on how far you are going or 'private hire to hotel'.
You get the point.
In column two, write out how much that portion of the trip costs.
Use Google Maps and Skyscanner to help price the journey.
In column three, add the dates out and in four, return dates.
The final column, five, should be the total.
Total up each section individually then total everything together.
Use the code =SUM( then highlight the amount in the row ) for easy addition.
Open up tab two, 'Itinerary' and add your intended dates along the top giving each day one row.
Add a rough note of the kind of things you think you will do on each day.
Use your notes from Instagram Collections and the posts you saved on Pinterest.
This will change so don't stress about it.
Go to a tours website like GetYourGuide.
Add the destination to the search bar.
→ WARNING: This may take you back to the inspiration stage!
Pull up the tours and fast passes that grab your attention.
Go back to your planning spreadsheet.
On tab one, 'Pricing'
Create a new section underneath transport for tours and activities.
Add each tour/activity that you plan to do to its own line.
Type in the price in column two.
Alternatively, just use the one I made earlier! 
Click here to access it, you will have to save it to be able to edit it.
Google Maps Trip Planning
I honestly love planning trips and one of the best tools to use is free, as long as you have a Gmail account.
Go to My Maps by Google.
Click create a new map.
In the search bar, type in one of the areas you want to visit such as the Duomo in Milan.
Hit search and a pin will appear.
Click 'add to map' and then edit the colour, the icon if you wish, and add a note if you have any. For example, the Louvre is closed Tuesdays
On the left-hand side of the map you should change the name of the map
Also, edit the name of the 'layer' to activities or similar
Go through the same process with all the other things you want to do
Keep the same colour and icons and save to the same layer. This will help you visually plan what you can feasibly do in one day and also how to group activities
Google Maps
I also use Google Maps to work out timings between places.
To add multiple stops to Maps make sure you are using the walking option.
To save the map, click the three dots and choose to copy the link and save it in your spreadsheet.
I tend to have maps for each day and use it to help get around when I'm on the trip.
Go back to the planning spreadsheet, select tab two 'Itinerary' and adjust activities in line with new mapping information.
Here's our recommended apps for staying in contact too.
Booking Accommodation
The type of accommodation you book is very much dictated by your budget.
We've done everything from volunteering for our keep to dorms in hostels progressing to apartments, B&Bs and now since we mostly do shorter trips, affordable hotels.
I tend to only rent apartments if I know that the city doesn't suffer from 'buy to rent' issues which are out-pricing locals for example in Venice or Lisbon.
Sometimes having my own apartment is necessary if I need to work or require a kitchen.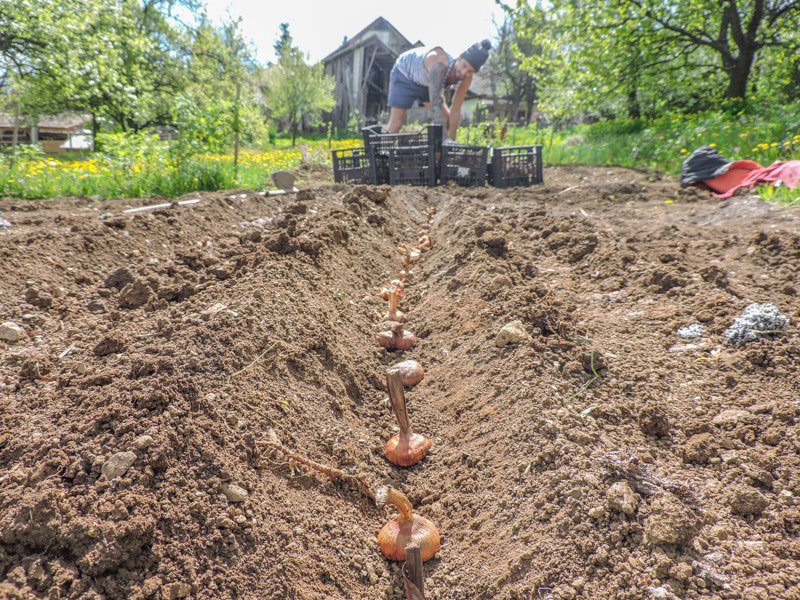 Booking Hotels
Go to your preferred hotel booking platform such as Booking.com (usually popular with European readers) and type destination into the search bar along with the dates.
The most popular properties tend to appear at the top.
You can filter to read 'hotel only' and your price point. You can also request details such as hotels with parking, etc.
Browse through the hotels, look at the reviews, double-check how much the room you require costs and then add to 'My List' which is done by hitting the heart.
Go back to My Maps.
Click on the left-hand table and choose 'add layer'.
Name it 'accommodation'.
Copy and paste the addresses of the hotels you like into the search bar.
Choose a colour and icon.
Make sure that only the accommodation layer is ticked or the hotel pin will save to every layer.
If you do add to the wrong layer, just click on the name of the left-hand side table and then edit on the pin.
You'll find the delete symbol there.
Once you have added the accommodation layer, tick the boxes for both activities and accommodation and check which hotel is best for your itinerary.
Go back to Booking.com and book your chosen accommodation.
It is worth nothing that Booking.com will allow you to cancel within a time period. 
Also, it can pay to be loyal; the more you book with some platforms, the cheaper the prices get as you unlock points.
Add the hotel fees to the planning spreadsheet. Do you need to lose a tour? Can you budget another night or better transport option?
Keep Accommodation Costs Down
Learn from my mistakes, here are some ways to enjoy low-cost travel when it comes to booking accommodation:
Check that airport hotels are actually at the airport and have a 24/7 shuttle inclusive of price
Book hotels near transport lines if in big cities
Avoid hotel breakfast unless it seems worth it and you will be up/in for them
If you are into photography/avoiding crowds book hotels near an activity, we did this in Japan for sunrise shots
Pay extra to stay in hotels that are experiential like Sultan Cave Suites in Cappadocia for the views
Getting Around
We tend to use our feet to get around during long weekend trips but sometimes areas are too big, the weather is torrential or we're running late.
Check out the bus and train systems and also weigh up whether Uber is cheaper than national taxi services. In some cases, it will be, in others won't.
You might find that taxi drivers straddle both badges and take hires through taxi apps and also at taxi ranks.
Work out if buying a city transport pass is cheaper than doing it trip by trip.
Rent bikes or electric scooters.
If taking a multi-destination trip, consider whether budget airlines which save on time are worth the money. If you have time, take the train or bus for a different, cheaper and often more environmentally friendly experience.
Research car share schemes in bigger cities if you want to make day trips.
Car rental abroad really isn't as scary as you think and is often the more affordable option. Read our guide weighing up the pros and cons here.
4. Keep Costs Down On the Road
While you are on vacation, there are a number of ways to keep costs down.
Walk, everywhere
Attend tip-based 'free' tours
Pack a filter water bottle and fill up at the tap
Have a big lunch instead of dinner
Bring collapsible Tupperware and take a doggy bag home from meals
Search for deals, coupons and 2-4-1 but look out for added taxes
Get out into nature, hiking is free
5. Examples of Trip Budgets
We religiously keep a record of what we spend during our trips as it helps us to inform future plans. Why not add a tab to your planning spreadsheet and do so too?
Here's an overview of some of our trips. We've not included flights since the price differs depending on long you are going for and where you are departing from.
The below travel budgets are for two people unless otherwise stated.
How Much Does Vienna Cost?
Hotel: £377 (three nights in November)
Taxi: £22.71
Transfers: £48 (from airport to city)
Food: £100 (food tour included in activities, we pretty much ate from stalls)
Drinks: £141.92 (£4-6 glass of wine/we went to bars every night)
City Cards: £30 (discount to top attractions)
Activities: £334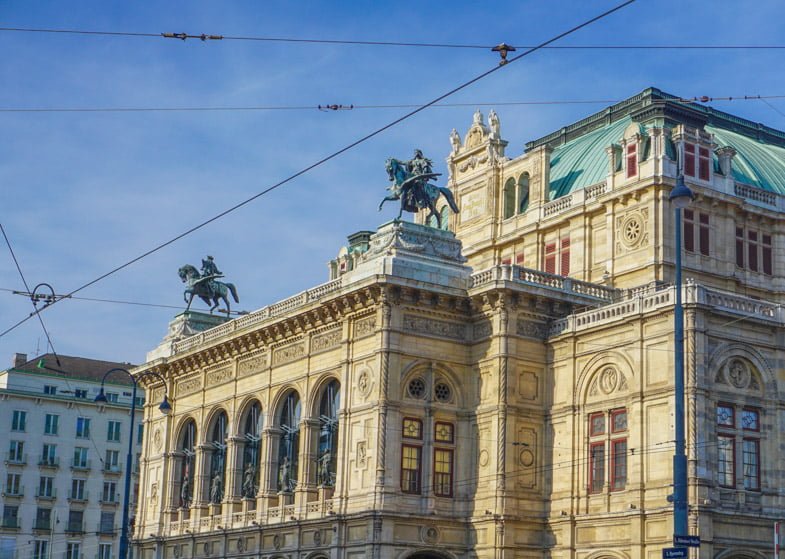 How Much Does An Iceland Road Trip Cost?
Accommodation: £484 (four nights in September)
Car rental: £270 (includes airport pick up/drop off)
Petrol/Gas: £244 (ouch!)
Food: £116 (eating out and food shops)
Drinks: £85.50 (a few drinks, not cheap/not a drinking holiday)
Activities: £50 (one spa/lots of free stuff)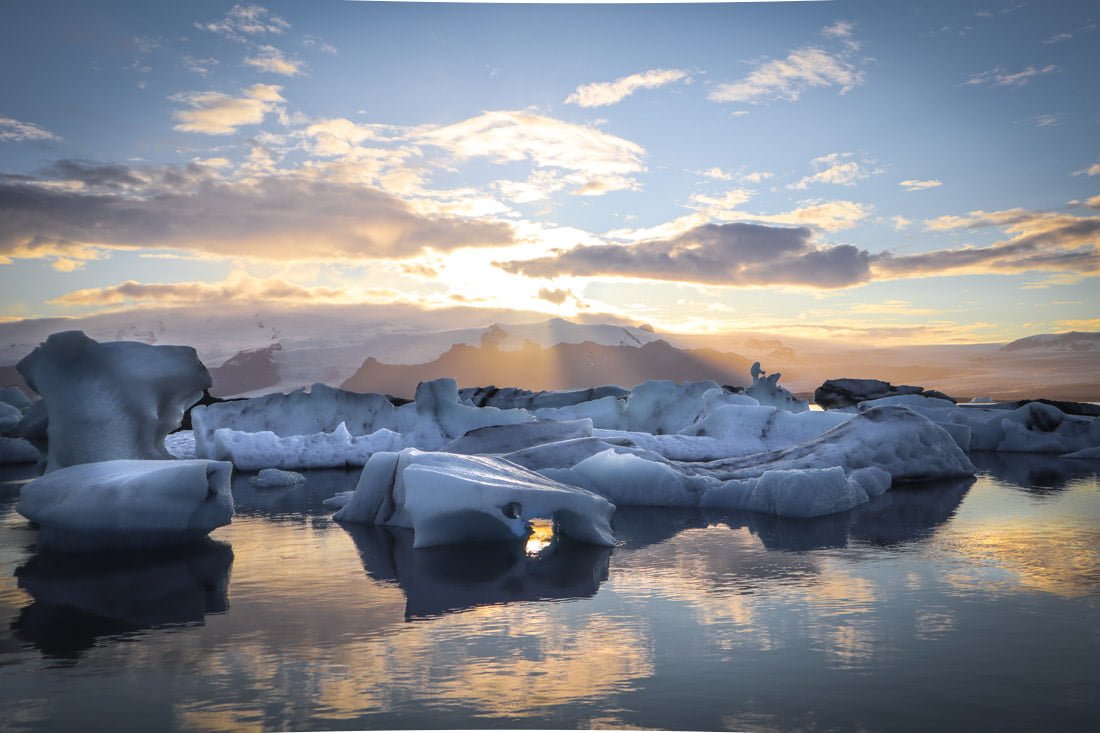 How Much Does the Scottish Highlands Cost?
B&Bs: £400 (5 nights in July)
Food: £250
Petrol: £143 (used own car)
Activities: £5 (1 x Smoo Cave)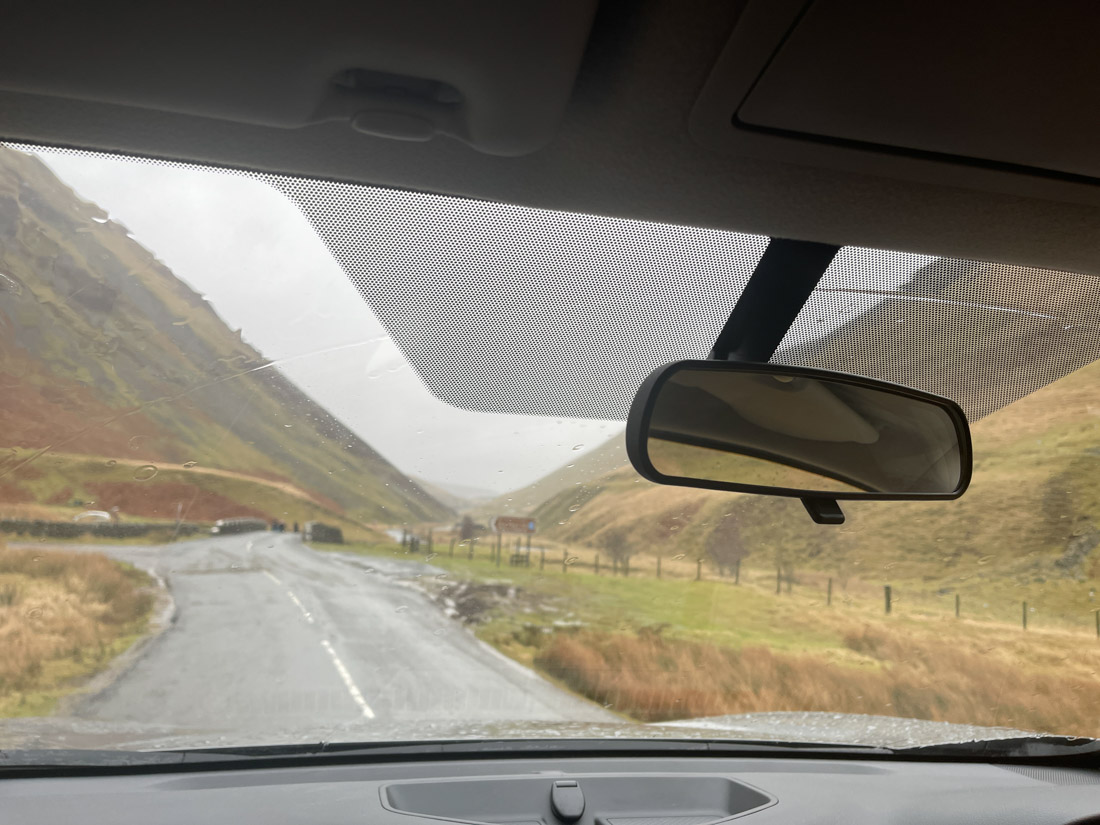 How Much Does One Week in Japan Cost?
Accommodation: £434 (six nights in September)
Food: £391 (drinks mixed with some meals)
Drink: £133
Trains: £456 (JR pass)
Transport: £45 (metro/buses)
Taxi: £49 (avoid taxis if you can)
Activities: £153
6. Packing For a Trip
Hands up who is an over-packer?!
What to pack for a trip will very much depend on the length of time, climate and intended activities and tours.
First, you need to think about the luggage.
How much weight and what size of bag are you permitted to take?
Check individual airline regulations for carry on sizes.
Cabin-only baggage also restricts the amount of liquid you can take to one small plastic bag with a limit of 100ml per product.
Read our review of the best hand luggage backpacks/cases here.
To wheel or not to wheel?
That is the question.
If you are simply taking a vacation which involves moving luggage from a bus to a resort then the quality of wheels shouldn't be too much of an issue.
If you are planning a multi-location trip, you will have to invest in a sturdy wheelbase.I recommend something by Eagle Creek like the Expanse US / UK which is what I now use for weekend trips.
Eagle Creek has a lifetime guarantee but you won't need it because their cases are built for off-road situations so no cobbled street or sandy road can beat it.
Unlike the super affordable IT case!
I've burnt through two cases now. Terrible for the environment.
I returned one and use the other for storage.
Eagle Creek are not cheap but you get what you pay for.
Remember, buy cheap, buy twice. You can check out the latest wheeled bags review here.
If you are backpacking you might want to consider a backpack instead of a suitcase.
They are easier to manoeuvre around places with, give you hands-free walking and are pretty much the done thing when backpacking.
The downside is you have to carry the weight on your bag.
Some people can't believe this but Craig uses an 80L backpack and he fills it to the brim.
If you can pack lighter, go for a smaller 60L or 40L.
When carrying your backpack on your back you put your day bag on your front.
It looks silly but it does help balance the weight.
There are two main types of backpacks, top loading and front loading.
Top-loading bags tend to have a drawstring at the top and some kind of side and bottom access if designed well.
Front-loading open up like a suitcase so you have easy access.
I much prefer this version and used it during our big backpacking trip.
How to Pack
There are two ways to pack a case or bag best.
Firstly, the rolling method. This involves rolling items up and placing in the bag.
This method also avoids lines which you can get from folding.
Secondly, the folding method which you will be familiar with.
Whichever way you go with you will want packing cubes or large zip lock bags to separate items.
Avoid bags that make a noise, especially if booking in communal rooms.
You might like our guide on tips for staying on hostels.
I stuff shoes into the sides of the bag/case and pack walking boots in a bag to avoid things getting dirty.
I then close the luggage and pull it by the top handle and shoogle it.
This then creates more space at the top for a waterproof toiletries bag. If you are road tripping and/or using communal showers you will want to a hanging toiletry bag.
Check out our road trip packing list for more essential items.
I tend to pack electronics in my day bag, using makeup bags and packing cubes to organise.
Our large tripod has to go in the hold, it wouldn't get passed security in carry-on luggage.
Read more: Our packing list, item by item.
7. Meet New Friends
Are you going solo or are you fed up with your travel partner? It is relatively easy to make friends when on a trip. Here are a few ideas:
Volunteer with the likes Workaway or HelpX
Get friendly on tours, free walking tours are a great way to meet like-minded people
Book into social accommodation like hostels. Private rooms are mostly available as well as dorms
Do a bar hop, pub crawl or craft beer/gin/wine tour
Attend festivals or workshops
Learn the language! Here's how to learn Spanish without leaving your home
Instagram Collections is also great for remembering the people you meet on the road.
Just ask for their Instagram and save an image you will remember from their profile to the destination/event collection board.
8. Staying Safe On The Road
Regardless if you are going solo or in a group staying safe is paramount.
Be cautious of super cheap accommodation, double-check that the area is right for you.
Can you walk around in the dark? Are there certain streets you should stick to? Is a hotel with a reception desk a better option than a self-service apartment?
If it doesn't feel right, get out.
I left a sketchy hostel in San Francisco and didn't regret it.
Take a photo of car plates and let the driver see you do this if you are on your own.
Use legit apps that inform you when the driver is on the way and what car they are driving.
To keep belongings safe, consider the PacSafe net US / UK which ties around bags and secures to non-moveable items.
They also have bags but I find them too bulky.
Share your itinerary with family but don't broadcast it live on social media.
Give yourself a day or two delay.
Switch on a phone tracking device like Find My Phone.
Avoid large crowds like at street performers in cities, there is a chance thieves are operating.
Take photos of your ID, passport and medical records if applicable.
Keep a note of your bank lost card contact number.
Check your bank statements often and report anything that seems dodgy.
Most banks will call you on a landline if you DM them on Twitter.
Drink booze and have fun but know your limits.
Stick to the group especially in areas you do not know well.
Use a filter water bottle, here's our review, to avoid getting sick.
If you do get sick don't be stubborn about seeking help from health care professionals.
You have travel insurance for a reason!
Speak to people about the local scams.
Here's a list of the ones in Cuba.
You might think some are laughable but they all happened to us to people we met.
Cuba is safe by the way, there's just a lot of economical scams that happen to trusting tourists.
Do as Paris from Gilmore Girls and Kevin from Home Alone does, talk to your invisible friends if you have to answer the door while alone.
Planning a long-term trip? 
This guide tells you everything you need to know.
Final Words
I hope that this has helped you during your research on how to plan an overseas trip. Please do share your planning tips in the comments below or leave any questions.
Our Travel Planning Guides