This article has links to products and services we love, which we may make commission from.
Cruises! Chinatown! Castro! Planning a trip to California and looking for the ultimate San Francisco itinerary?
Look no further. Here's how to spend 3 days in San Francisco, navigating the city's coastal location, diverse food scene and colorful history.
You may also like our guide to San Francisco in fall and California in fall.
How Many Days in San Francisco?
Most visitors find three days in San Francisco is a good amount of time to get a solid introduction to the city.
However, if you have a week it's highly recommended you take a few San Francisco day trips.
For example, to the Wine Country or vibrant cities like Oakland and Berkeley, which are across the Bay.
Let's take a look at how to spend 3 days in San Francisco and then some tips for those who can extend their trip to four or five days.
You may also enjoy our San Francisco bucket list.
San Francisco Neighborhoods
Fisherman's Wharf – Tourist destination, views of Golden Gate and Alcatraz
SoMa – South of Market, offices, built up, MOMA
Hayes Valley – Pretty, green space, Painted Ladies houses
Haight-Ashbury – 1960 Summer of Love fame
The Castro – Gay District, brunch spots
The Mission – Mission burrito, taquerias, murals, hip, lots of food options
3 Days in San Francisco Itinerary
Day 1: Bay Bridge + City Views
This day is all about the city's iconic landmarks and scenic views of the bay.
This 24- hour itinerary is also perfect if you are wondering what to do in San Francisco in one day before heading out to visit nearby destinations.
Morning: Bay Bridge, Street Cars and City Views
Wake up early and grab food at one of the many booths at the Ferry Building and take your food outside to the picnic tables or benches that line the water and provide a close-up view of the Bay Bridge.
Next up, ride the streetcar along the water and stop at the scenic Filbert Steps, which takes you up to Telegraph Hill and the base of Coit Tower with stunning city views.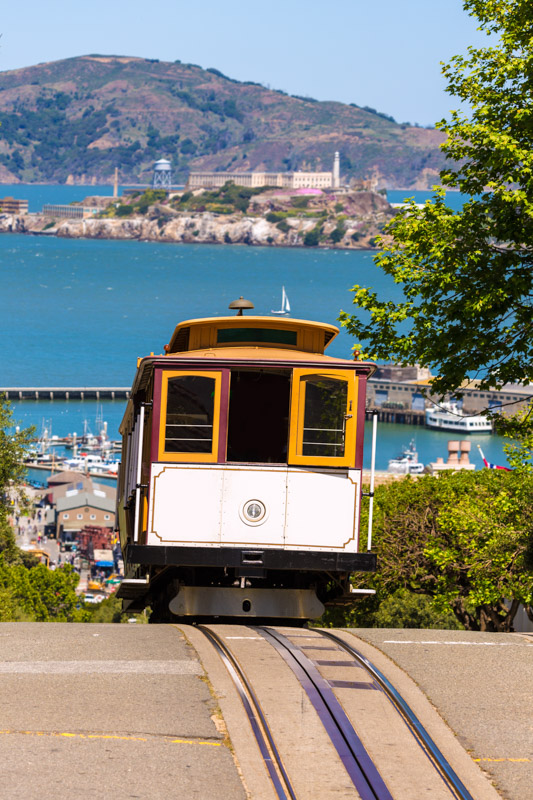 Afternoon: Pier 39, Takeout Lunch, Aquatic Park and Alcatraz
Continue on to Fisherman's Wharf and Pier 39 where you can scope out the sea lions (you'll smell them first), and walk around this touristy, but lively area.
Make sure to stop at the Musee Mecanique, a San Francisco hidden gem that is home to antique arcade games.
Pick up lunch at The Codmother or Wipe Out Hot Dog Cart and enjoy it at Aquatic Park, away from the crowds and with a view of the bay.
For dessert stop by Ghirardelli Square for one of their giant sundaes to share.
Take a boat trip to Alcatraz Island to visit the ex-federal prison which incarnated some of the West Coast's worst offenders from 1934 to 1963.
See what life was like in the cells and learn about the planned escapes from the island prison.
The ride takes less than 15 minutes, boats leave from Pier 39 at various times throughout the day.
Don't have time to experience the prison itself?
This Golden Gate Bridge and Alcatraz boat tour is one of the most popular tours in San Francisco and it only takes 90 minutes.
Pier 39 also features in our guide to San Francisco in December.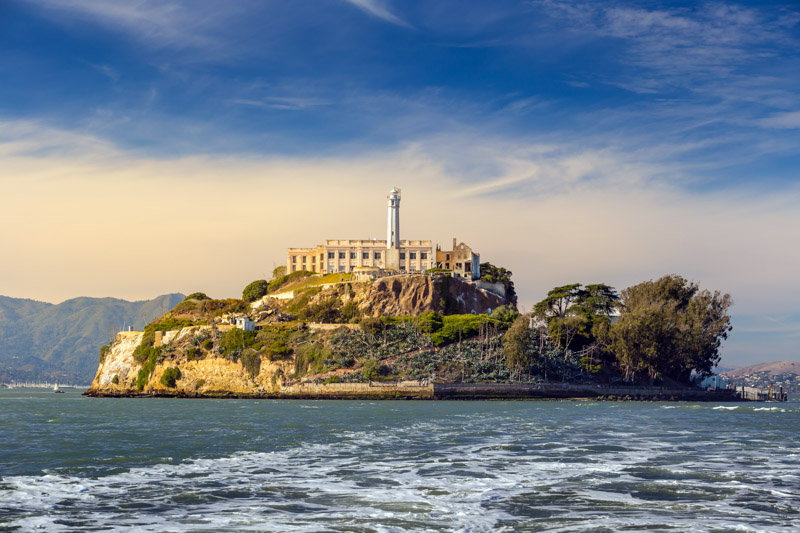 Late Afternoon/Evening: Beaches: Bridges and Dinner
Continue along the water until you reach Crissy Field East Beach, which is the perfect Golden Gate Bridge viewpoint if there's not a lot of fog.
Afterwards stop by the nearby Palace of Fine Arts, which was built for the 1915 Panama-Pacific Exposition, and is one of the only surviving structures.
For dinner, a few good options are Mandalay for Burmese (a great alternative for braving the lines at Burma Superstar), or for old-school North Beach, try Tommaso's for pizza that is known for its fresh ingredients and no-nonsense service.
You'll find bars along North Beach too.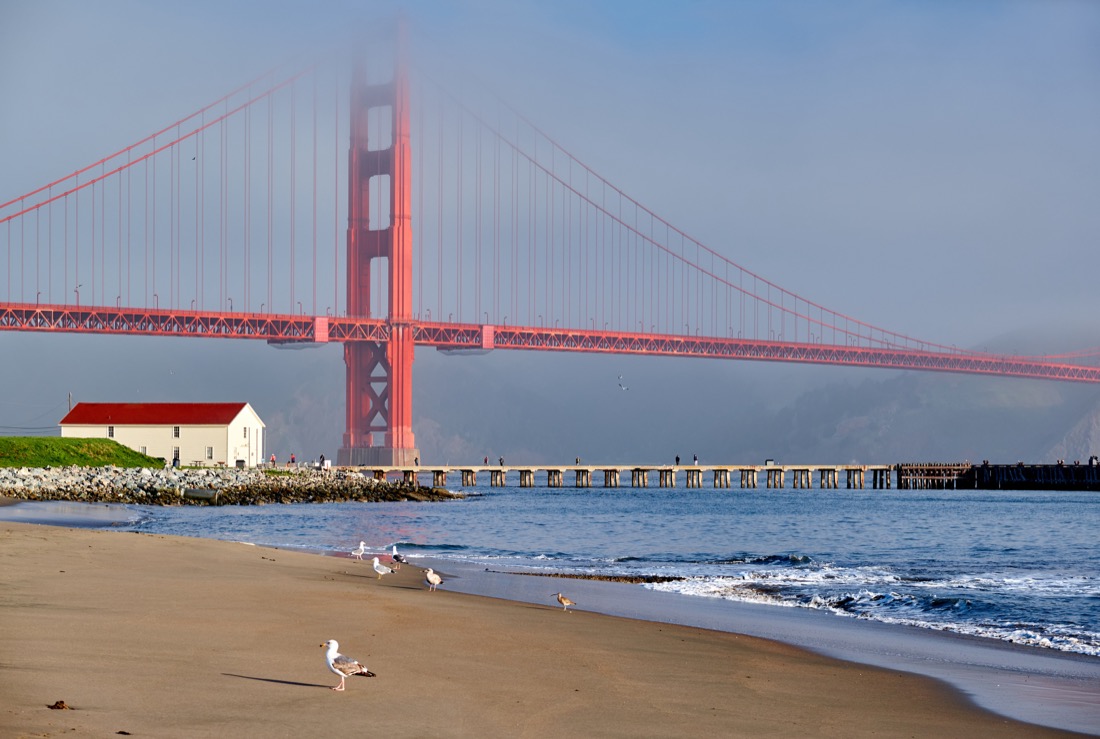 Things to do in San Francisco at Night
Your nighttime San Francisco itinerary will depend on your travel style.
Here are some ideas to consider:
Enjoy live music at Fisherman's Wharf
Catch at movie at the historic Balboa Theatre
Watch drag artists perform at Oasis or Beaux
Have a laugh at Cobb's Comedy Club
Party at North Beach
Late night San Francisco MOMA Thursday (tickets)
For more things to do in San Francisco at night, check out this guide.
You may also like our guide to date nights in San Francisco.
Day 2: Downtown, Chinatown + North Beach
Whether you are planning to do San Francisco in two days or longer here is the itinerary for a second day in the city where you will explore Downtown, Chinatown, and North Beach.
Morning: Italian Breakfast, Iconic Bookstores and Architecture
Spend the morning at one of the many Italian cafes like Stella Pastry & Cafe for an espresso and a pastry to fuel your day.
If you have a sweet tooth, pick up award-winning chocolate from XOXO Truffles.
Next, on your San Francisco itinerary, wander the streets of this historic neighborhood and visit the famous City Lights Bookstore where the very scandalous book of poetry Howl was sold in the late 50s.
Look out for cool yet contrasting architecture such as the oxidised green Columbus Tower also known as the Sentinel Building and the modern Transamerica Pyramid. 
Afternoon: Chinatown
Go to neighboring Chinatown and find yourself in yet another world, this time one that is filled with colorful building facades and plenty of delicious dumplings.
Enter Chinatown through the Dragon Gate which was built in 1970.
For lunch head to Delicious Dim Sum, where you can feed an army for under $20 with shrimp dumpling, pork buns, and anything else that they have on the menu that day.
There's limited seating, so if the weather is nice you can go to nearby St. Mary's Square for a makeshift picnic.
Afterwards continue to walk through Chinatown, especially on Grant Avenue, the main street with all the hanging lanterns and souvenir stores.
Love food tours?
Chinatown is a great area to take one.
Learn the culture behind the cuisine on this authentic 3-hour tour.
Expect to taste local food from five different establishments over the three hours.
Chinatown also features in our guide to rainy days in San Francisco.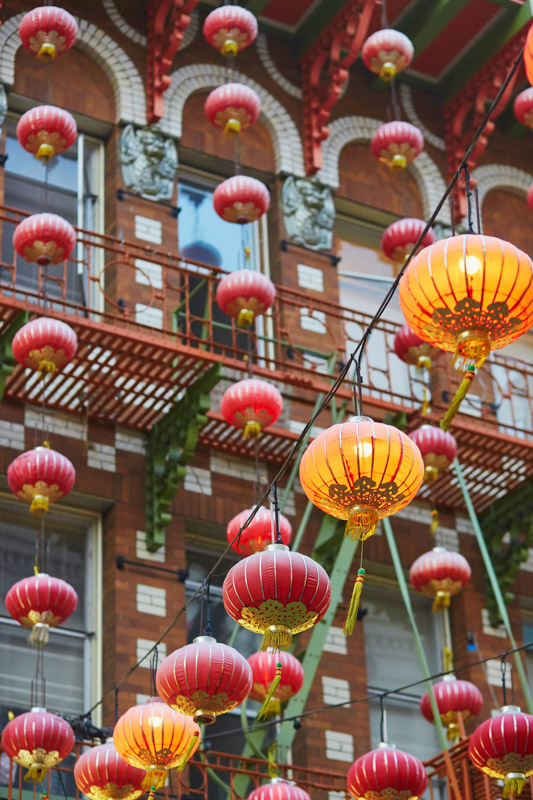 Late Afternoon/Evening: Shopping and Dinner at Mission
Make your way to Downtown and continue on to Union Square.
Stop in the giant Macy's store across the way, where you can get some great aerial views of the square from the giant windows.
For dinner make your way to the oldest neighborhood in San Francisco, Mission, which is a quick BART ride away.
Here you are spoiled with dining choices like Tuba for Turkish, Limon Rotisserie for Peruvian or Aslam's Rasoi for Indian/Pakistani food.
For a quick bite, go for a Mission burrito.
The Mission is where you'll find buildings covered in street art murals.
Day 3: Golden Gate Park + Hikes
Time flies!
Welcome to your last day in the city. Here's what to do if you have three days.
Morning
Get breakfast at Arizmendi Bakery on 9th and Irving that is located right outside of Golden Gate Park.
Next, walk over to the park and plan to spend a good amount of your morning here walking along the many paths and checking out the Academy of Sciences or the de Young art museum (or both).
Afternoon
Make your way to Lands End, and start out at the Sutro Baths ruins, before continuing on to a hiking trail that leads you along the cliffs for a stunning view of the Golden Gate Bridge and the Pacific Ocean.
If you are feeling adventurous (and in good shape), hike down to the Mile Rock Beach for more spectacular sea level views.
Late Afternoon/Evening
Find your way to the Castro, San Francisco's historically LGBT neighborhood, where good food awaits in the form of La Mediterranee for Mediterranean comfort food or Sushi Time, a tiny subterranean sushi bar that serves some of the city's freshest sushi.
After dinner make sure to walk along 16th Street and check out iconic spots like the Castro Theatre.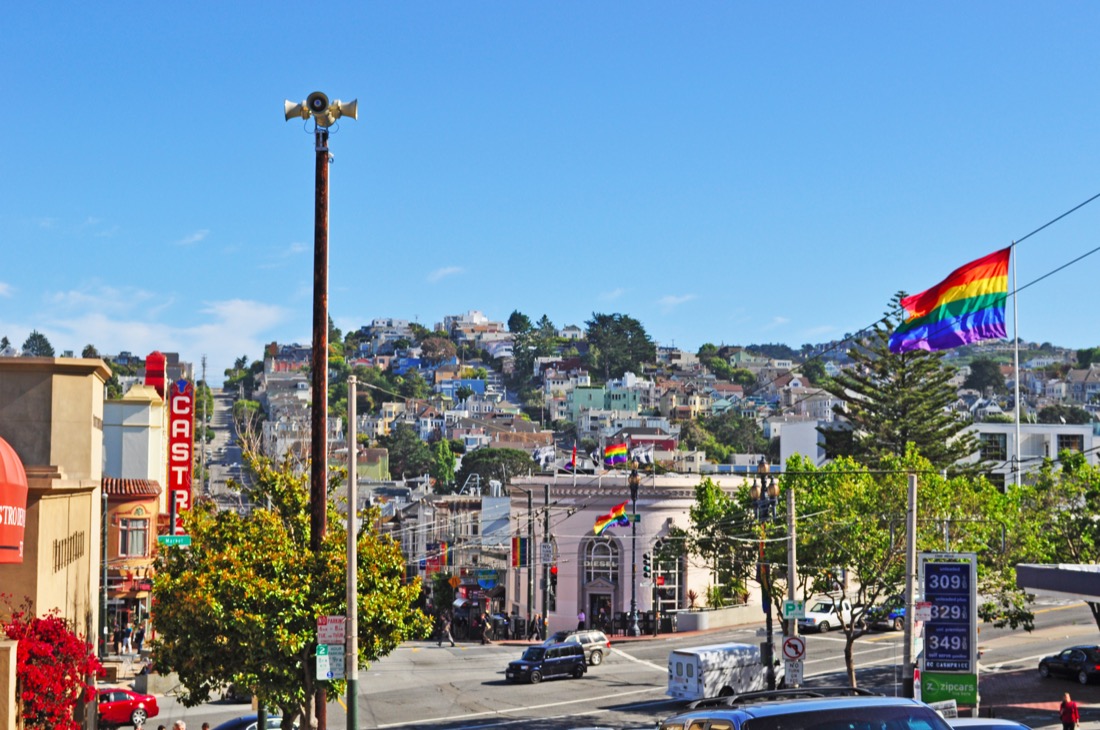 While there is still daylight, wander around the Haight-Ashbury where the 1960s Summer of Love happenings went down.
Head to 1315 Waller Street to see the colorful Four Seasons Houses which represent each season.
Looking for the Painted Ladies aka Postcard Row?
Punch 710-720 Steiner Street into your maps app and follow the route to Hayes Valley.
San Francisco Day Trips
Day 4: Berkley + Oakland
Head eastward across the bay to explore Berkeley and Oakland.
The BART is a good option and takes you to most of the central areas in these two cities.
Morning
You could easily spend a day or two wandering the neighborhoods of Oakland but since you only have the morning, here is the succinct itinerary.
Stop by the Oakland Grill at Jack London Square for brunch.
Afterwards, walk off your meal by taking a stroll along the beautiful waterfront or colorful Mexican neighborhood Fruitvale which is located streets behind Jack London Square.
From Fruitvale, check out the Jingletown Art Trail which features in our guide, free things to do in Oakland, CA.
One of the benefits of being in the East Bay is that the weather is almost always guaranteed to be warmer.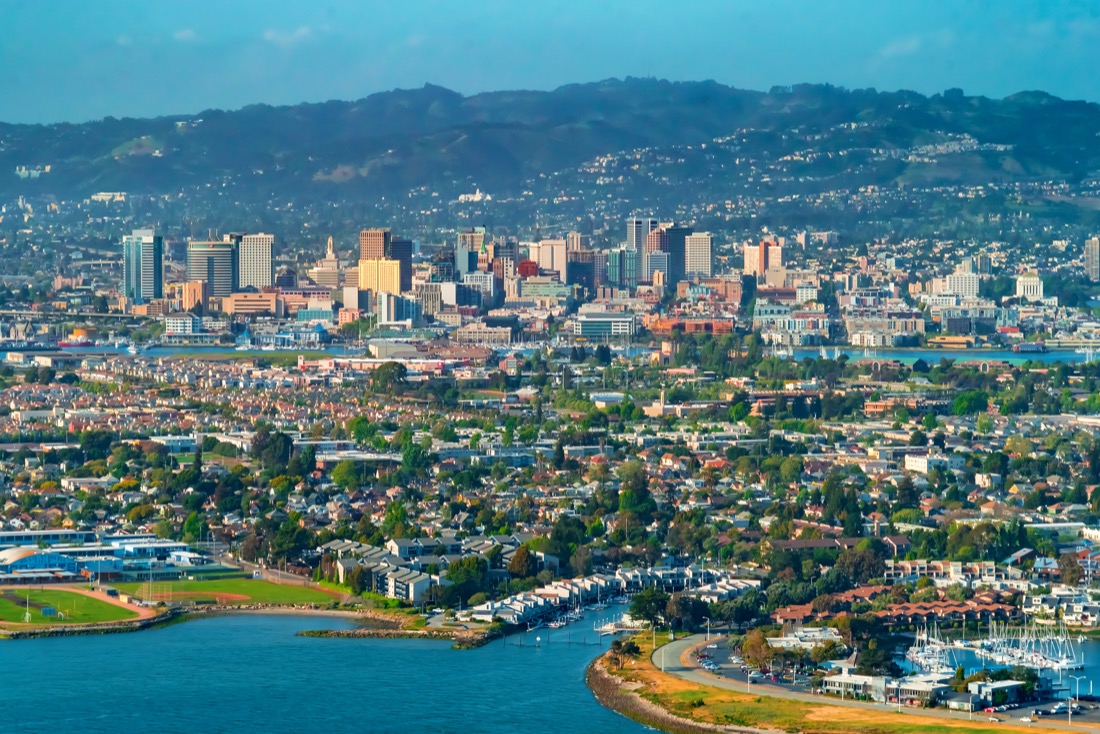 Afternoon
Hop on the BART and head to downtown Berkeley, where you can easily walk to North Berkeley for lunch at places like the Epicurious Garden food court or The Cheese Board Collective for pizza.
Walk back to downtown and tour UC Berkeley's beautiful campus before heading to Yogurt Park for frozen yogurt that has been fueling Cal students since 1977.
While you are on Telegraph Avenue, make sure to pop into neighborhood institutions like Amoeba Records and Moe's Books.
Late Afternoon/Evening
Head to the Temescal neighborhood, one of Oakland's oldest neighborhoods for dinner, where you can choose from options like Cholita Linda for tacos or Pyeongchang Tofu House for Korean.
Day 5: Napa
Head North to Napa, where you can spend the day wine tasting, eating delicious food and taking in the beautiful scenery.
If you are doing this day trip independently, check out this road trip packing guide before you drive.
Napa also features in our guide to spring break in California.
Morning
Have brunch at the Oxbow Public Market, an upscale food market where you can choose from spots like C Casa for tacos and Hog Island Oyster Bar.
If you want more traditional breakfast options, Model Bakery around the corner is perfect for carb-loading with their breakfast sandwiches.
Afternoon
Spend your afternoon wine tasting at wineries like Castello di Amorosa, Robert Mondavi, or Chateau Montelena, which are all known for their wine, but also their impressive grounds.
Wine tastings start at around $25.
Try to get there on the early side, since the later in the day it gets, the more crowded it will be.
Alternatively, let someone else do the driving!
This San Francisco wine tour promises wine tasting at three vineyards in eight hours and picks you up from your San Francisco hotel (or an agreed location if hiring an apartment).
21+ years only.
Late Afternoon/Evening
Head to downtown Napa for a twilight stroll along the riverfront and make sure to stop by the historic Napa Mill to see The Mosaic Fountain.
Afterwards get dinner at Zuzu for tapas, Bounty Hunter for BBQ or Grace's Table for global cuisine.
San Francisco and Napa Valley also feature in our guide to the best December honeymoon locations!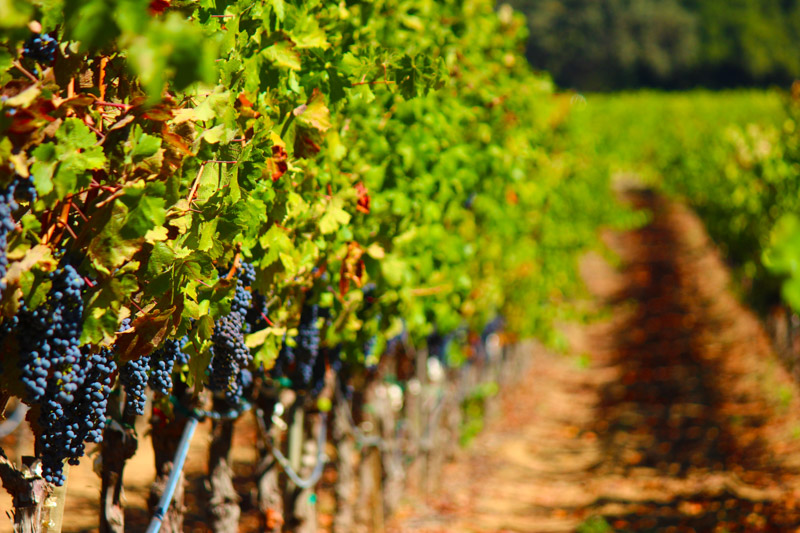 ---
San Francisco Accommodation
North American cities are notoriously expensive when it comes to accommodation and unfortunately, San Francisco is up there as one of the most expensive.
There are many dives in San Francisco to choose wisely.
Handlery Union Square is an affordable yet central hotel two minutes from Union Square.
Hotel Riu Plaza Fisherman's Wharf is a little pricier but ten minutes walk from Pier 39.
There are 17 hostels in San Francisco and the most popular, USA Hostels San Francisco, comes in at just over $70 for a four-bed dorm in July.
Prices are cheaper in winter.
During her west to east coast road trip, Gemma (Two Scots Abroad) initially booked into a more affordable hostel option but left soon after checking in for a cleaner alternative.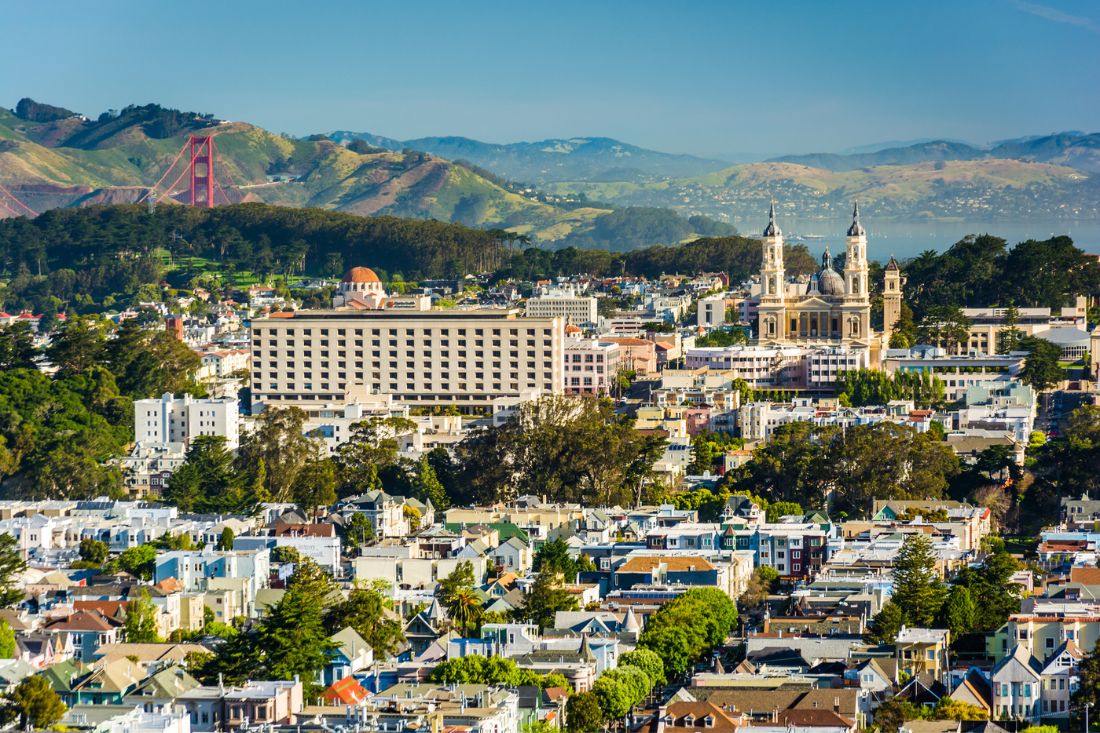 Frequently Asked Questions
Do you need a car in San Francisco?
The MUNI and BART public transportation systems are excellent and there are plenty of rideshare options to choose from. Within the city, you will not need a car, and it will save you the headache of trying to find parking.
If you plan to venture outside of the city to places that are not accessible by BART, a car is recommended.
You can rent from a rental agency inside the city, but renting from San Francisco International tends to be cheaper and you can easily take the BART directly to the airport.
What should I pack for San Francisco?
San Francisco weather can often be unpredictable depending if the fog has rolled in off the Pacific Ocean.
The city has a Mediterranean climate, with rainy winters and dry, but cold summers. The summer months can be deceiving since they tend to be the foggiest.
Here's what you should pack no matter the season:
Layers. It's windy
Woollen hat (great protection against the wind)
Comfortable walking shoes
Sunscreen
Blister care (the hills in SF are no joke)
Thinking about a West Coast road trips? Why not check out this Pacific Coast Highway Road Trip?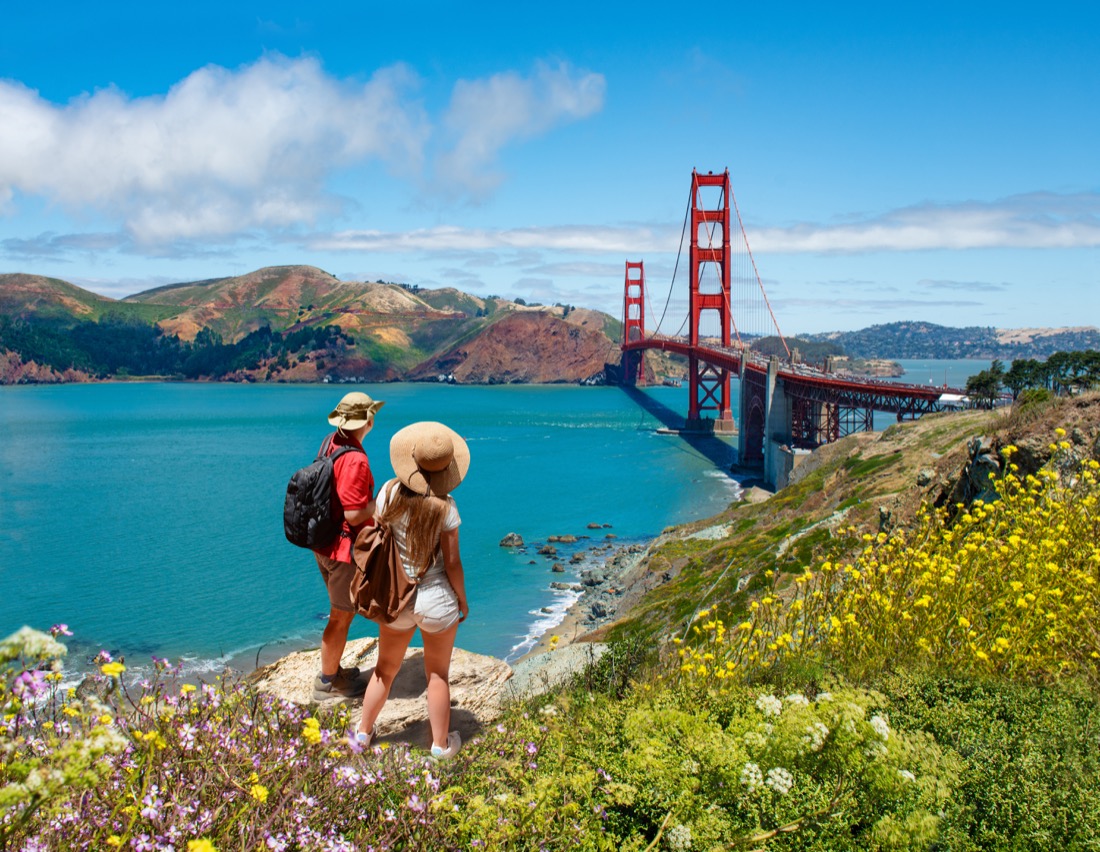 Final Words
There you have it-a whirlwind 5 days in San Francisco and the greater Bay Area that will lay the foundation for future trips to the City By the Bay and beyond! What do you think? Do tell us in the comments.
---
Like it? Pin to your California board for later.
Any questions? Ask us below.
---