This article has links to products and services we love, which we may make commission from.
Looking for the best travel gear to invest in for your next big adventure? Whether you are planning the trip of a lifetime further afield or a staycation close to home, a hiking holiday or a city break, our prefered travel equipment guide has got you covered
We've personally tried and tested the following travel items so you can confidently purchase knowing that your money is being well spent.
Remember, some travel gear is worth the investment. The saying 'buy cheap, buy twice' does apply to some of the following.
However, since we are all about affordable travel, we have indicated where you can save and where you should invest.
Best Travel Luggage
Preferred Travel Rucksacks
Craig and I (Gemma) have been travelling around Southeast Asia, the Americas, and Europe since 2013.
Our weapon of choice for travel backpack was the Vango Freedom 80-litre which comes with a handy detachable 20-litre daypack.
Would I buy it again? No. Since the zips were an issue.
What would I choose instead?
The Apple of backpacks, Osprey US / UK.
The reason? You just can't beat the quality of the Osprey backpack.
I compare the 'king of bags' to other popular models on the market here.
Alternatively, if you prefer a bag with wheels, read this review.
Now that we're older and much of travel is road trip based, our choice of travel luggage is a rolling suitcase.
We have invested in Samsonite cases, pricy but haven't failed us yet.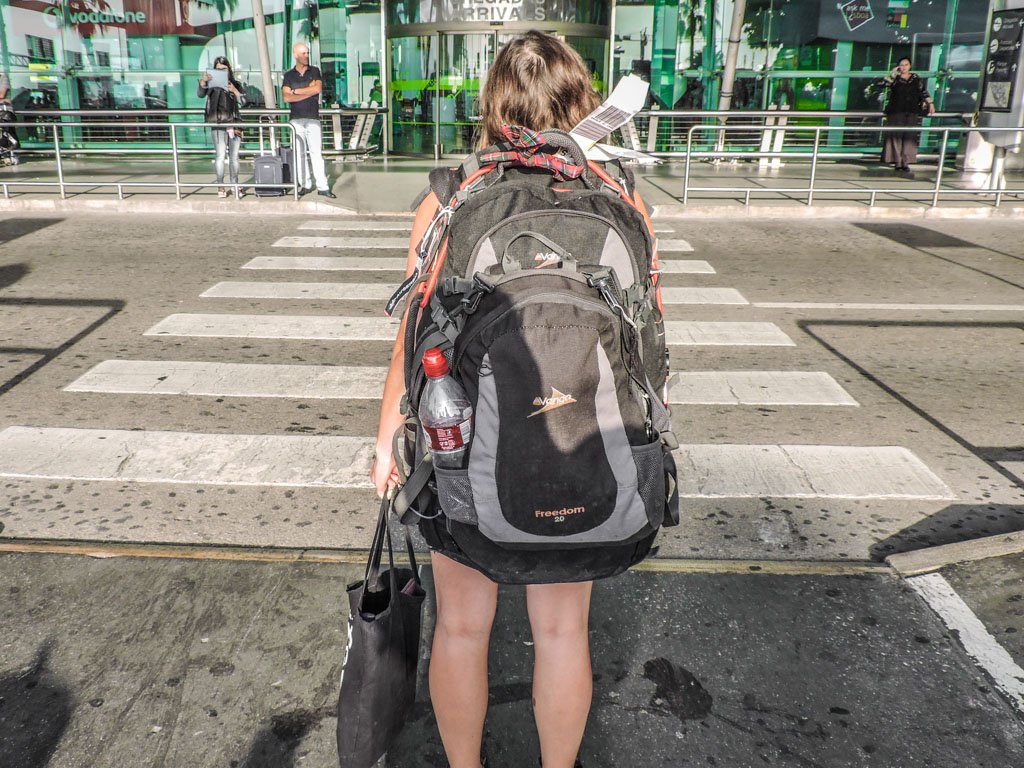 Waterproof Bag Cover
This sacred item features in our packing lists and gift guides!
It is lightweight, attaches to your bag and saves your electronics from being ruined and your day pack from going soggy.
My heart stopped in Vietnam after a downpour in Sapa.
My camera had stopped working.
Cue the need for this Osprey waterproof bag US / UK.
Easy to use, you just pull it around the bag, clip it in the middle underneath the straps and drawstring the top.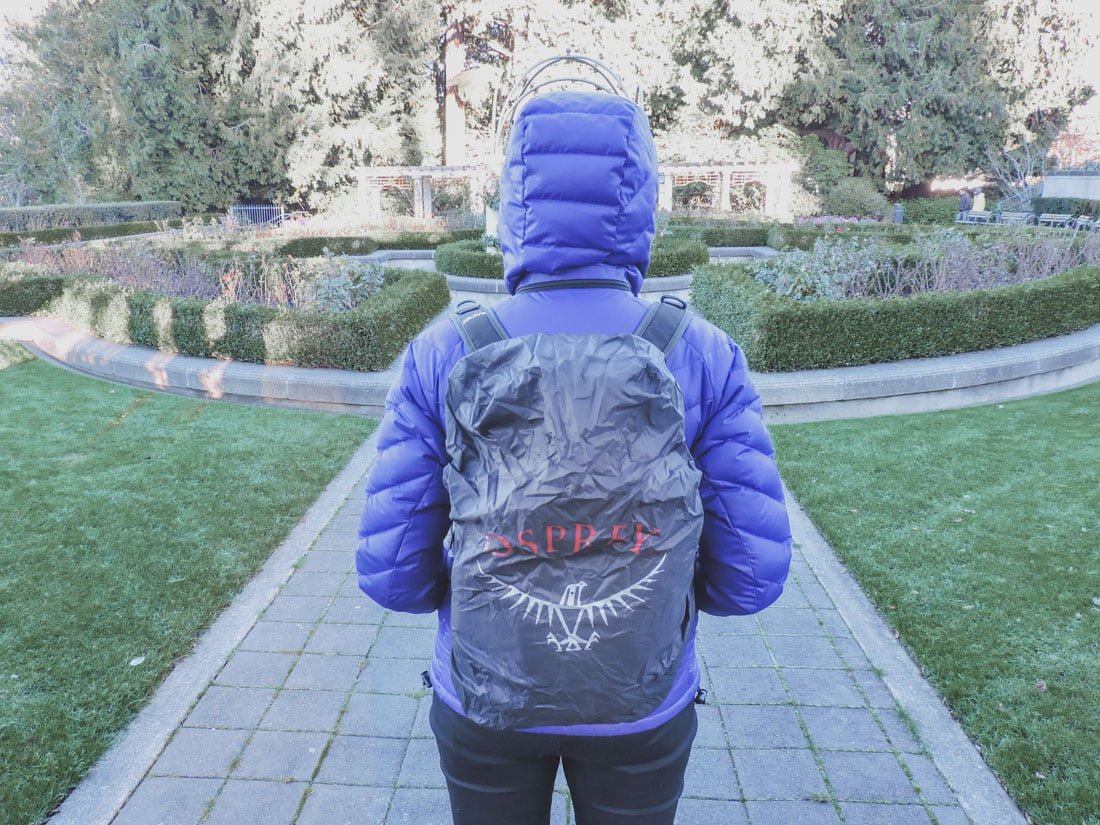 Weekend Bags
Love, love, love the Eagle Creek carry-on US / UK
It's light, nice looking and very durable.
I use the retractable handle to wheel it along and the pull to carry it like a bag.
We also have Samsonite carry-on cases for weekend trips that require a flight.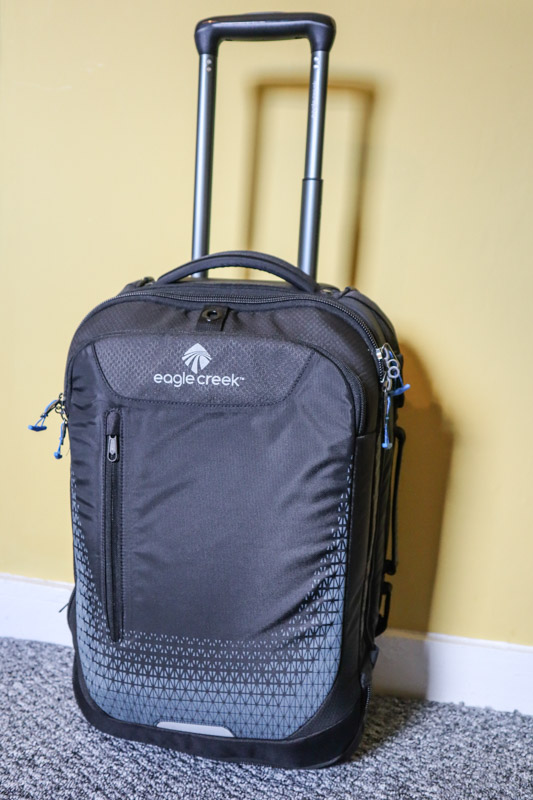 Craig uses the 40l CabinZero backpack which is simple in design so don't expect any back support.
The zip opens all the way around the bag like a clam revealing a huge space with one internal zipped section inside.
There are two pull handles, one at the top and the other to the side.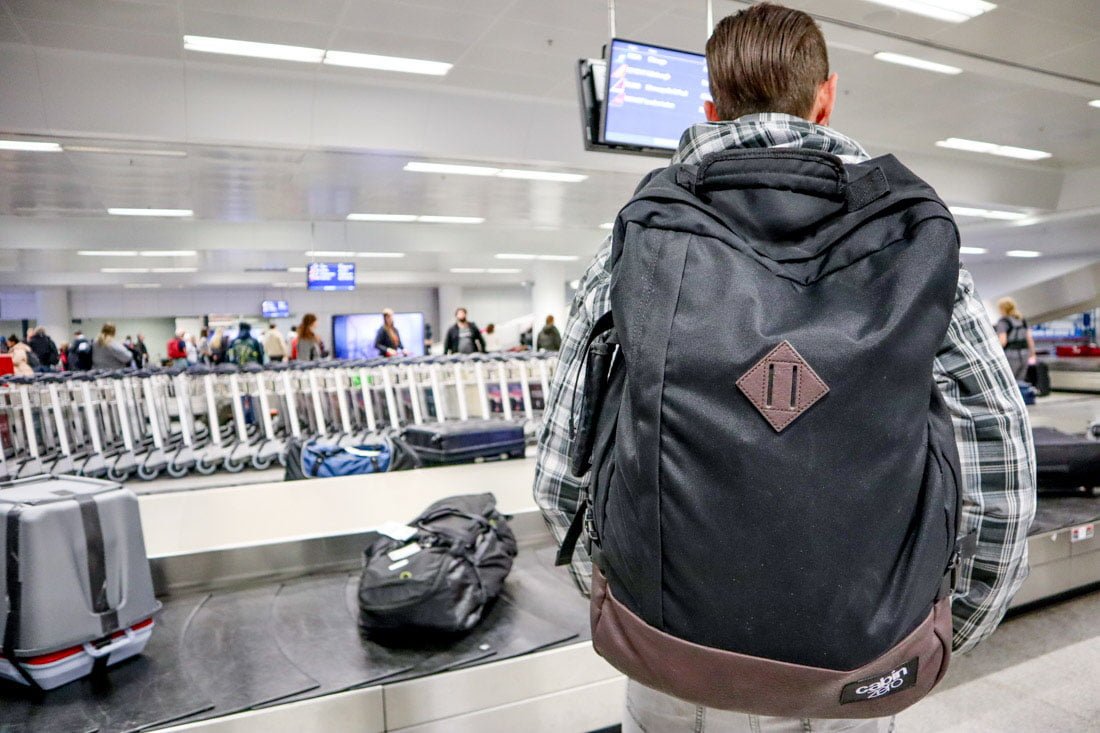 Day Pack
I really adore the style, size and handles on my Kanken.
My fave thing about the bag is that it has straps to use a backpack and handles at the top for lifting like a handbag.
There's a nifty section that sits flat against your back and fits a laptop.
The downside is that water bottles don't fit in the side pocket.
I now have the Osprey Daylite US / UK which is slick but supportive.
Craig uses the Osprey Talon 22L US / UK hiking backpack which has a breathable back and clips for back support.
There is a large back opening, a small zipped area at the top and a compartment at the waist for small items.
Additional Baggage
I do have three more travel luggage tips for you and they are all inexpensive.
Firstly, buy a tote canvas bag.
Many European countries now adopt the 5p plastic bag policy, it's also better for the environment and we all owe the world a high five for the flights, 14-hour bus trips and taxi rides.
I've now upped the tote game and have a Decathlon tote that converts into a backpack so I can use the tote when going into restaurants and the backpack for sightseeing.
The second tip is to pack a light drawstring bag, you often get these free at festivals and conferences.
These bags are great for carrying wet swimwear or packed lunches as you can attach the strings to the clips on your day bag.
Finally, the mighty bumbag or fanny pack as you North Americans like to call it, causing us Brits mass hysteria, look it up.
I like to think of myself as a stylish traveller, many would say the bumbag lets me down but it's really useful for festivals, skiing and hikes.
Big enough for your phone, small purse and lip salve. I can fit my new camera in mine!
Anti-Theft Travel Bags
During our career break where we travelled around the Americas and Europe for 17 months, we avoided any nasty security situations with a travel safe bag called Pacsafe backpack and bag protector US / UK.
It does exactly what it says on the tin – it's a net that keeps your belongings safe.
For it to work effectively, place your passport, money, electronics into a zipped day bag, put the bag into the net and pull it closed.
Next wrap the cable around a non-moving object (bed frame, pipe, or similar) and clip shut.
Finally secure a padlock through the clip, throwing a towel or unassuming jacket over the bag.
This is especially important for travellers who stay in multi-dorm hostels.
Sure, if someone wants to steal your possessions they could cut the wire but opportunists don't tend to be so well equipped when they live out of a rucksack.
Initially, I purchased the Pacsafe Travelsafe 12L (a large black bag with the net embedded inside) but returned it as it was heavy.
Essential Travel Electronics
Best Lightweight Cameras For Travel
This year I wanted to up my visuals game and after much research splurged on the Sony A600 but soon changed to the Canon M50 US / UK.
I switched because Canon feels sturdier and I am prone to breaking things.
Another appeal was that the Canon has a swivel screen which is ideal for filming.
I always carry an additional battery, fully charged and additional SD cards.
I don't override cards, storing them in case I lose versions on the computer/hard drive.

I have invested in camera bags in the past but they tend to be bulky so now go for a make-up bag to store it in, professionals will be rolling their eyes.
If you buy anything before you travel make it an external hard drive like my Transcend Storejet 2TB US / UK.
I am the clumsiest person you don't know and it's still knocking about.
This is where I store all of my images, videos and files and I have a lot.
Since Craig is working with video we went for the speedy Sandisk SSD US / UK.
Pricier but uploads fast and is very durable.
If doing a longer trip, load it up with films for watching when you hit your accommodation.
You will want some downtime.
I used a second cheaper hard drive for this as I didn't want potentially dodgy files killing my images.
I also recommend uploading your images to another server.
I use Google Drive and purchased the extra storage option.
I edit my images with Adobe Lightroom and have recently purchased the Adobe package which includes Photoshop and Premiere Pro (video).
We now use a Manfrotto tripod US / UK teamed up with the Canon app for couple shots.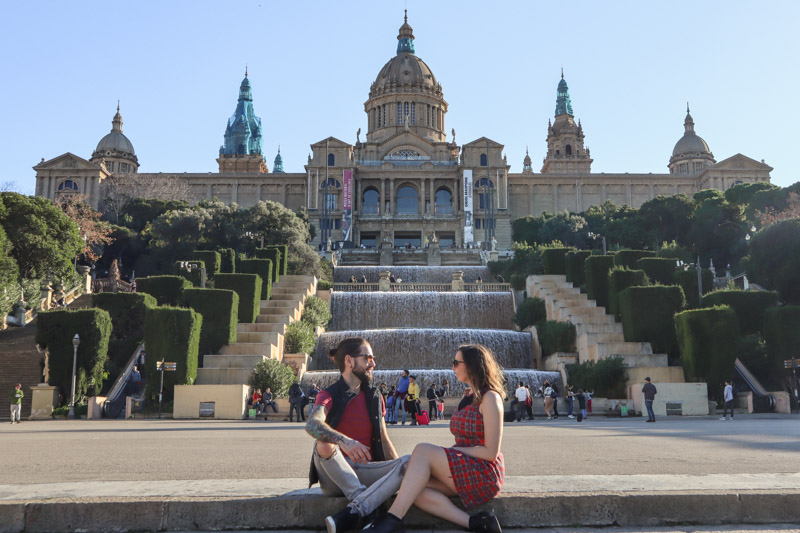 GoPro
Ok, the fun part!
We have a new addition to the electronic family, the GoPro Hero for adventure trips.
We used to travel with a Toshiba action camera because it was cheaper but the difference in physical quality and visual quality is night and day.
The Hero is easy to use, has three frames (linear, wide and very wide), can take images, film and comes with an app (Quik).
Personally, I prefer to edit with iMovie or Premiere Pro.
We used the wide lens option to capture our silhouettes at Seljalandsfoss waterfall in Iceland.
Mobile Phones
After years of avoiding Apple, I am now a fully fledged Apple user.
I use the iPhone for photography when I can't be bothered carrying my camera, Lightroom for quick edits, the Notes app for jotting down ideas and lists and Spotify for music.
However, I do prefer Google Maps for maps.
When on the road, I work on a MacBook Air because it's lightweight.
I use the SanDisk Extreme Portage SSD UK / US a hard drive to backup files since the storage is limited.
Here's one of the first pictures of me, Gemma, blogging back in 2015 in Peru!
Best Travel Accessories List
Here are the generic must-have travel accessories we pack.
Skross universal plug US / UK with two USB sockets so you can charge your phone and other devices or be nice and share with others.
Anker mobile phone banks US / UK. Charge them up and pop them in your day bag.
Remember the cables for your phones/devices so when the battery is low you can stay connected.
Don't forget your bank card reader.
Eye masks for obvious reasons and flags for not.
Flags or large ponchos/throws make great fort building material in hostel dorms so you can feel like you have private space in a room full of 14.
Hydration tablets US / UK were a tip-off by a British doctor we met in Cuba.
That rum tastes good but does not feel good the next day.
Hydration tablets are dropped into a pint of water, they fizz up and once consumed, lift that hazy head.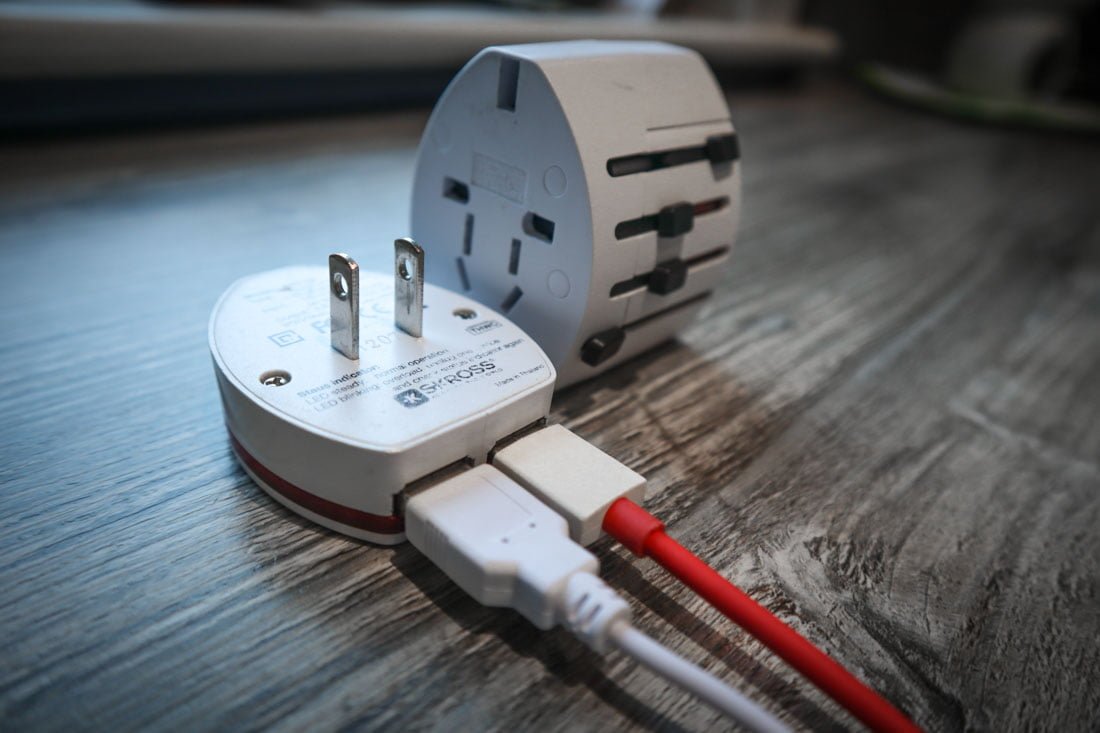 For mosquito repellent we use DEET-free Avon So Soft US / UK.
Why?
Because DEET is aggressive and burns plastic.
If using, keep it away from your sunglasses!
We lugged around the Lifesystems mosquito net for a year and never used it once.
Most of your accommodation will have nets if needed in South and Central America.
First aid kits are essential, get the next level up which includes needles just in case you need blood taken in a foreign country.
You cannot assume they have the same standards as home.
Stay stomach safe with a filtering bottle while doing your bit for the environment check out Water To Go (quote TSA15 at checkout for 15% off).
For trips where you can drink the tap water, we love the Super Sparrow – Craig prefers the screw top, where as I go for the straw US / UK.
Avoid items that spill/explode like nail varnish, opt for solid shampoos, conditioners and soaps.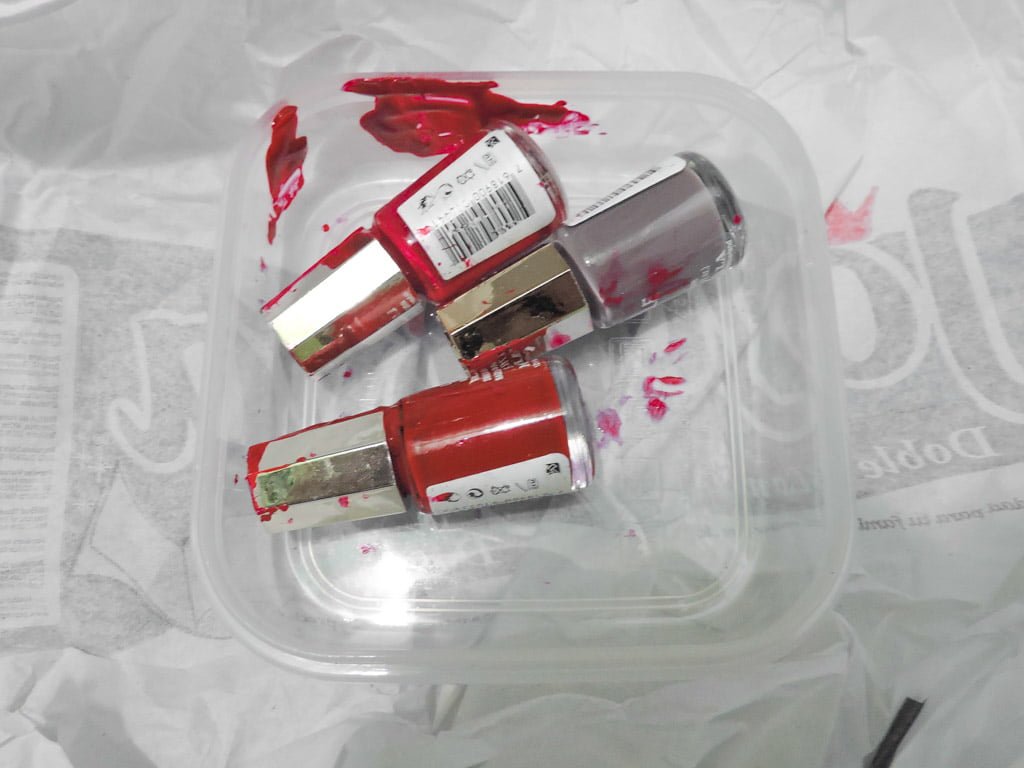 They also take up less room. I love Lush's ranges. You can read my full packing list for ladies here.
Do not travel without insurance and make sure you check that the policy covers high altitude hikes if going to Machu Picchu and winter sports if skiing or boarding.
We use True Traveller because it ticked those boxes, the customer service was great and it was not as expensive as its competitors.
I claimed in Vancouver when I was diagnosed with ear crystals (dizziness) and attended physiotherapy twice.
True Traveller covered the GP visit as well as the physio (minus the excess).
World Nomads is a very popular multi-destination travel insurance too. They serve worldwide customers while True Traveller is only for Europeans.
Travel Gear For Men
Craig has been known to hike in skinny jeans – he really is the epitome of 'no gear but some idea'.
He tends to panic when we get to the location as he's packed various versions of the wrong thing so don't be Craig!
There are a few things he does get right though and a travel vest is one.
If you told Craig a few years ago he'd be rocking a vest he would have said 'no chance'.
Now he works the Bluffworks Oslo vest which has so many discreet pockets it doubles up as a day bag.
A pickpocket was unsuccessful in Barcelona thanks to these secret pockets!
Here's our travel vest comparison guide.
For hikes and road trips, Craig's outside gear of choice is the Mountain Equipment waterproof coat US / UK.
An expert told us that the Mountain Equipment is so waterproof it's splashproof so I bought two.
Yes, we have his and hers waterproof coats. Gross.
Planning on hitting the road? Here's our road trip packing list.
Mens Travel Shoes
For travel shoes, Craig likes to balance looking good with being practical.
He lives in his leather Scarpa hiking boots which he says feel like slippers. Read our full review here.
Depending on the weather, he usually packs a pair of plimsoll trainers/sneakers and flip-flops too.
Obviously, sunglasses are a travel must for Craig, got to complete that look.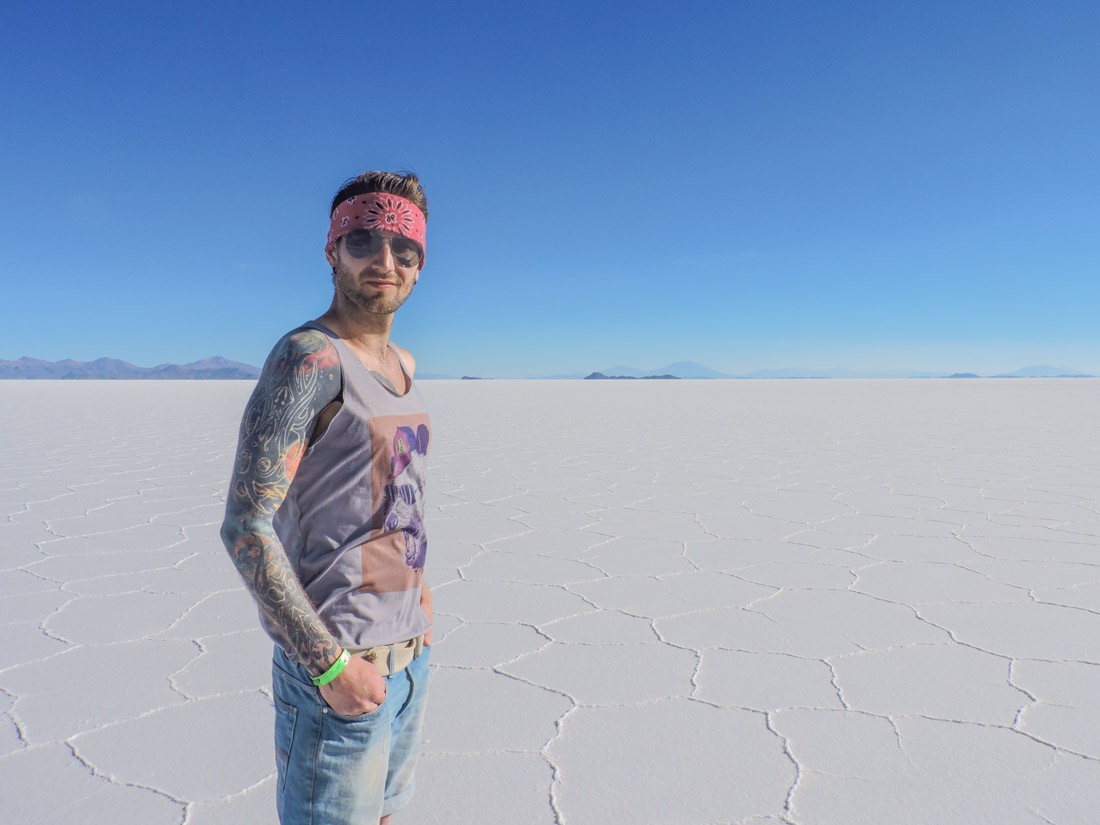 Travel Gear For Women
I, on the other hand, am all gear and no idea.
During big trips, I never travel without my Marmot Precip waterproof coat US / UK.
It's thin, looks trendy enough and folds away into its own pocket.
If I know that the weather is going to be awful, like our trip to Iceland, I'll pack my Equipment Rupal US / UK.
It's one of the top five travel items I've invested in. Nothing is getting through this bad boy.
Craig decided to get one too after the experience in the image below!
For colder trips, I also carry a Rab down jacket USA / UK which just replaced an old North Face version which I had for over a decade and it was second hand.
Well worth investing in.
I hike in either hiking trousers or gym pants with these waterproofs over the top USA / UK.
A new addition to my packing list is the tartan cape.
I'm a cold person (externally) so I like a cape as it can be used as a cover as well as a coat. Makes for great pictures too.
I always pack a little black dress.
For summer, I wear it with sandals and a cardigan at night.
In colder months, I team it up with a t-shirt or polo neck.
It's ideal for hiding a bloated travel belly and it is easy to remove a bikini underneath it while retaining your dignity!
I share lots of hacks like this in my female packing list.
I tend to leave jeans at home and back black yoga pants instead as they are comfy for travelling in and double up as disco pants.
Ladies Travel Shoes
For travel shoes, I hike in Salomon Ellipse trek trainers US / UK to save space and weight or Salomon Quest walking boot US / UK for big hikes.
I tape up my ankles using Leukotape US / UK which was a winning tip from a Canadian hiker in Nicaragua.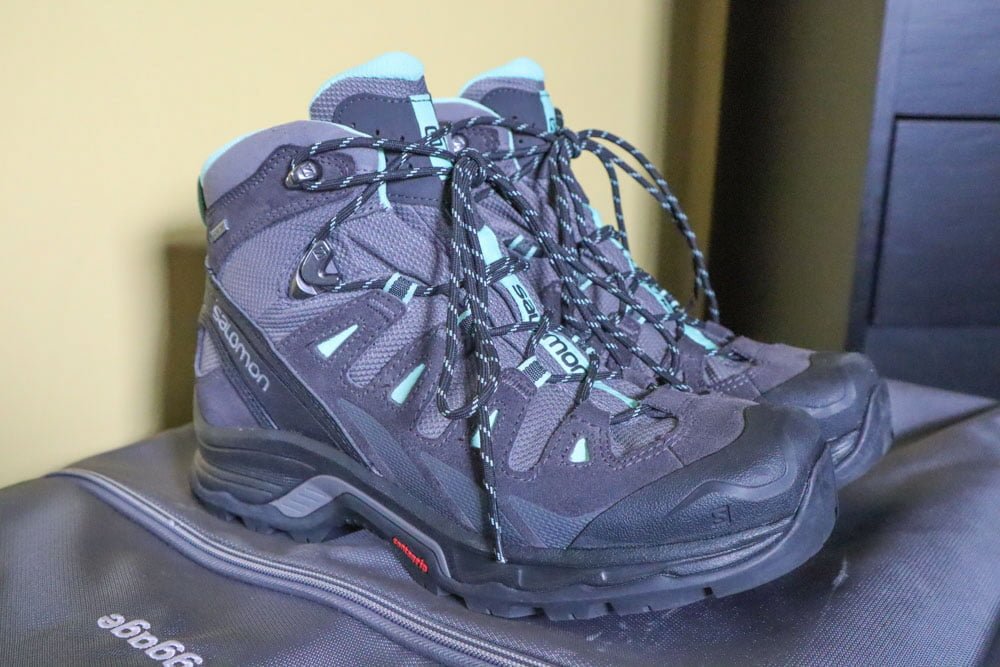 I like Havianas flip-flops US / UK because they last and are great for communal showers, post-hike evenings and sunny beach days.
Black trainers are recommended as they go with everything and still look smart.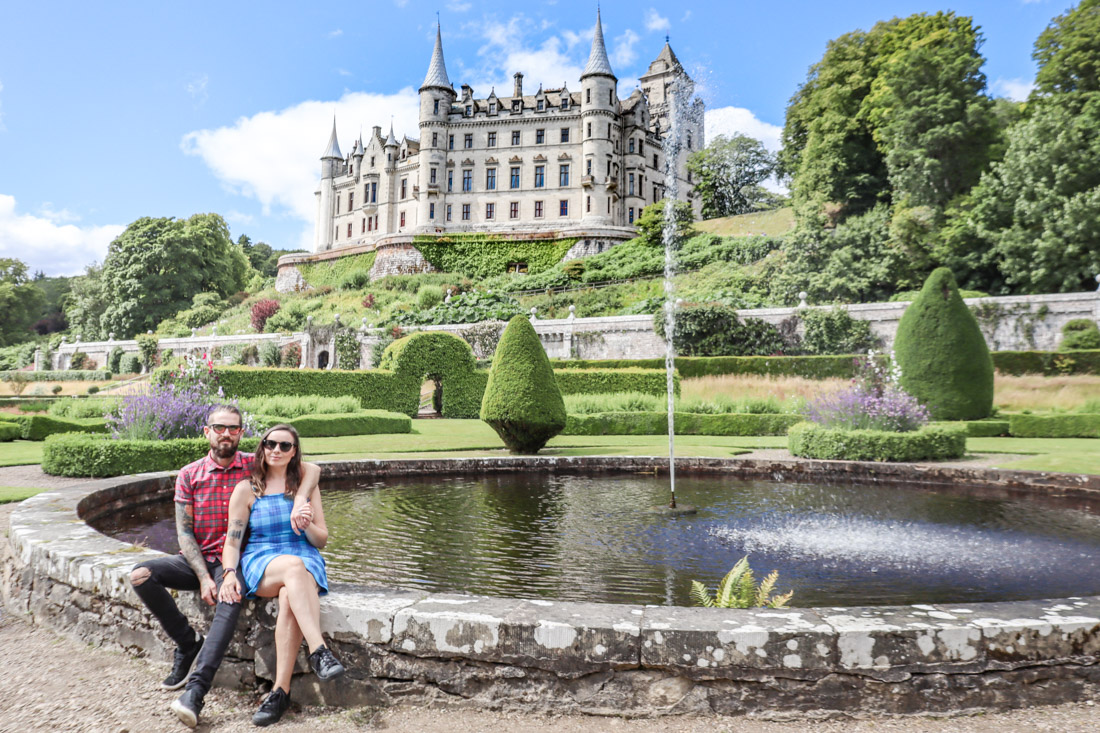 Travel Gift Guides
The perfect travel gift ideas for every budget and style of travel.
Destination Gift Guides
If they love London or pine for Paris they'll love the following gift guides.
Scotland Gift Guides
The perfect Scotland themed gifts for her, him and the home.