This article has links to products and services we love, which we may make commission from.
Planning a seaside getaway or day trip and looking for a beach packing list to make your life easier?
This guide includes things to pack for the beach for a clean and comfortable trip which keeps you safe in the sun and entertained all day.
We've detailed what to pack for everyone in the group in section one, packing for the beach specifically for women in section two, men's packing list for beach vacation in section three and beach trip essentials for teens, kids and babies in section four, five and six.
At the bottom of the guide you will also find a section on must-have beach items for dogs.
For ease, most recommended products are available on Amazon Prime. Check out their free 30-day trial clicking here for US Prime or here for UK.
This guide also features a beach vacation checklist so you can check off when you've purchased and packed items.
You may also like our road trip packing list and guide to the best beaches in the US.
Beach Packing List – Gear
Beach Towel
Whether you plan to lie on it or use for drying off after a swim, every beach visits requires a clean beach towel (US/UK).
If you hope to do both and have the room, pack two towels as there is nothing pleasant about drying off with sand stuck to the towel!
Alternatively, pack a beach mat (US/UK) or beach chairs if you want to avoid a sandy towel.
Towel Clips
Super simple clips that keep your beach towel attached to your sun lounger so it doesn't blow off in the wind.
Beach Chairs
If you are fully committed to comfort during your beach vacation, invest in foldaway beach chairs (US/UK).
Push the boat out and get a chair with a drinks pocket!
Make sure the beach chair you buy does fold down as this will save space in the car or RV.
Beach chairs tend to be low to the ground.
If you have issues getting up, consider a camping chair instead.
Wind Break
Regardless of how hot the temps are, there is often a breeze by the water.
To resolve this issue, pack a wind break (US/UK) and remember the hammer or tool needed to secure it!
A shoe just doesn't do the job as well as a hammer.
Beach Umbrella/Parasol
If you like to spend some time in the shade, pack a beach parasol (US/UK).
Again, remember the tools that will secure the parasol and make sure it can collapse down for the ride to the beach.
Also, consider how far the walk is from the car park to the beach and who is the designated beach gear carrier!
Cool Bag
Keep your lunch and snacks chilled by packing them in a cool bag before you leave.
Depending on the style of bag you might need to freeze ice packs overnight, this kind of cool bag is relatively affordable which you can see here (US/UK).
Picnic Stuff
Now that lunch is cool, don't forget all the items you need for eating.
Plates, bowls, cutlery, cups and washing up liquid if there are washing stations at the beach.
Do not throw soapy water into the ocean/sea.
Sunshades
Sunshades not only protect your eyes from the rays they also help you see in the sun.
And they look pretty cool in beach pics.
Sun Hat
A sun hat is not just for Instagram!
Sun hats help you see in the sun so you can catch a tan comfortably or read a book under the shade of the brim.
For the kids, consider a sun hat with a draw string (US/UK) so you can secure it in place.
Sliders
Sliders like these Adidas ones (US/UK) are super handy as you can shake the sand out of them.
They are also great for public showers, you don't want to stand where others have!
Water Shoes
If you plan to visit a water park during your beach vacation/holiday, buy water shoe socks before you go to save yourself inflated prices at the park.
You'll need to the water shoes for walking between park areas and waiting in line for chutes.
Water shoe socks are also recommended if you plan to wild swim as the surface of watering holes can be harsh on your feet.
Swimming Gear
Shorts, bikinis, suits – whatever your style is don't forget to pack your swim gear!
And if you are wearing your gear to the beach, remember to pack…
Underwear
Imagine you are packing up at the end of a lovely beach day and it strikes you, you have no clean undergarments to change into, noooo!
Hair Brush
Keep your hair tug-free by brushing it at the end of the day.
Dry Bag
Dry bags (US/UK) should be added to your summer holiday packing list for a couple of reasons.
Firstly, you can pack your wet swimwear in them at the end of the day and the bag will retain the water keeping everything else dry.
Secondly, if you plan to do any water based sports like kayaking, you can pack some items in the water bag to keep them safe from water damage.
BBQ Kit
Always check if the beach you are visiting allows individual BBQs.
Never put a used BBQ in a bin as this will melt it and may result in the fire service being called.
Never cover up extinguished fires in the sand as the sand retains the heat and will burn anyone's foot who stand on it, even hours later.
Check out these portable, lightweight BBQ kits (US/UK).
Books and Earphones
You'll need some entertainment which doesn't involve your phone as you won't be able to see the screen with the sun hitting down on it.
Download music, listen to podcasts or read the book you've had on your side table for months instead.
Phone Charger Pack
If you plan to be out all day, charge a phone battery pack (US/UK) overnight and add to packing list.
You might need your phone for maps, restaurants searches and accommodation details so ensure you always have it full of juice.
Write down any essential information in case you don't have phone or internet signal.
Camera
If you plan to take photos, pack your camera and remember a case to keep sand out of it.
Make sure the battery is fully charged, you've packed an extra and you have a spare SD card.
Waterproof Speaker
We adore the JBL Clip (US/UK) and advertise it on all of our packing list and travel gear guides.
It is a circular speaker which has a clip that can attach to day bags and sunbeds.
It is also waterproof.
The speaker connects to your phone via Bluetooth so you can play your beach playlists to your group or family!
Tote Bag
You can never have enough tote bags!
Pack one for souvenir shopping, to help with the end of day packing up or to use as an impromptu seat.
Cards and Money
Pack credit cards for lunch payments, accommodation and fuel.
Have some loose change for ice creams and parking just in case the beach parking doesn't support digital payments.
Beach Essentials List For Safety and Cleanliness
Sunscreen and Aftersun
There is no compromise here, every member of the family has to have sunscreen which should be applied before reaching the beach and reapplied throughout the day.
Check the instructions for how much sunscreen should be used and how often.
Aloe vera aftersun has a cooling effect if anyone has overdone it in the sun.
Prevention is better than cure though so use the sunscreen frequently.
Water
Pack lots of water for drinking, cooking and cleaning!
First Aid Kit
Cut feet, bee stings, upset tummies – pack a first aid kit with all of the essentials your family or travel buddies might need during your beach trip.
If anyone is wearing new shoes, remember the blister pads (US/UK)!
Tissues
Water spills, nose bleeds, when nature calls – a pack of tissues is a cheap beach trip essential.
Wipes
While we wouldn't normally recommend purchasing wet wipes for echo reasons, a beach trip is often the time when you do need some especially if you are visiting a beach without toilet or shower facilities.
Sticky fingers, sweaty pits, dirty bits – wet wipes can be the solution.
Try to buy echo wipes if you can (US/UK).
Don't forget the hand sanitzer. As if you could now.
---
The following sections build on the beach vacation list above.
Beach Packing List For Women
Hair Protector
Avoid sun damage on your locks by using a leave in hair protector (US/UK).
It is worth doing this even if you throw your hair up in a bun.
Factor 50 Face Cream
There's no hiding from the data – sun causes skin damage and speeds up the ageing process.
Invest is a lovely factor 50 face cream like our fave, La Roche Posay (US/UK).
Face Mist
Spritz (US/UK) your face to give your skin a breather and enjoy the refreshing spray too.
A Wrap/Cover Up
Pop a wrap or a cover up in your bag for trips to the ice-cream store or toilets.
Some cafes won't let you in if you don't cover up your swimwear.
Sundress
If you plan to dine for lunch or dinner, pack an outfit you feel nice in and that shows of you new glow!
A sundress is always a winner.
A Cardi or Hoodie
Don't underestimate how cold it can get at the beach when the sun goes down!
Take a cardigan or a hoodie to throw on and take the chill off.
You will especially feel it after sitting in the sun all day.
Wine Cooler
Decant your chosen pinot and pop it in an insulated wine cooler (US/UK) which can keep drinks cold for up to 12 hours.
Cheers!
Saves you awkwardly collecting the glass bottles at the end of the day.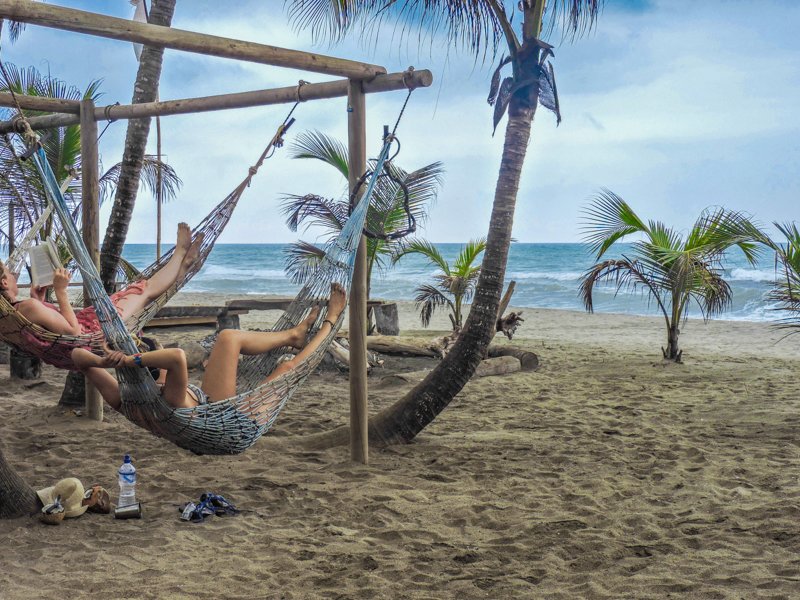 Beach Essentials For Men
Swim Trunks
Pack a pair of swim trunks or if you plan to wear them to the beach, remember your underwear!
Swim Shorts
Throw a pair of clean swim shorts for the ice cream run or lunch at a boardwalk cafe.
Tank Top
Some food places or taxis won't let you in without a top on so keep your tank top handy.
Hoodie
As above, as the sun goes down you will start to feel a chill come in, a hoodie is the answer.
Dress Gear
Planning sundown drinks or a dinner in the evening?
Check out our best travel pants review for more.
Beer Cooler
Keep your beers cold with an insulated beer jacket US/UK.
If you are more of a wine drinker, see the above section.
Must Have Beach Items For Teens
Inflatables
Donuts, hearts, unicorns, kayaks (US/UK) – whatever inflatable floats your tween and tween's boat!
Don't forget the pump (US/UK).
Lip Balm
Keep their lips luscious with moisture, pack a SPF lip balm (US/UK) to help protect them from the drying out by the sun.
Hair Protector
Avoid the sun damaging their hair by using a leave in protector (US/UK).
Factor 50 Face Cream
If splurging, go for our fave, La Roche Posay (US/UK) or a more affordable version here (US/UK).
Face Mist
If you don't want to spend on a face mist for your teenage kid, decant some of yours into smaller travel spritz bottle.
A Wrap or Cover Up
Encourage your teenager to take breaks from the sun, a wrap or a cover up might be appreciated for shadier spots or for going out to buy beach snacks.
Sundress
If you teenager likes to dress up, pack a sundress for the evening.
A Cardi or Hoodie
Remember a cardigan or a hoodie for your kids too.
Drinks Cooler
Pack a stainless steel cool cup for water or soft drinks (US/UK).
Entertainment
Earphones – check, podcast downloaded – check, magazines – check.
Beach Stuff For Kids
Water Goggles
The kids will be disappointed if you forget their water goggles (US/UK).
No one likes stingy salt water in their eyes!
Inflatables
Keep them in sight with these fun yet bright water inflatables and boogie boards (US/UK).
Remember to pack the pump (US/UK).
Water Wings, Arm Bands and Inflatable Vests
Depending on the age and stage of your child, you might need to add the water wings/arm bands (US/UK) to the beach packing list.
If you child is more comfortable, or you feel more satisfied with swim vests, check out these options (US/UK).
Swim Suits and Hats
If your family are arriving at the beach in their clothes and underwear, remember to pack the swim suits.
Some parents prefer to keep their young children fully covered in these kind of suits (US/UK).
Spray Water
Fill up cheap spray bottles (US/UK) to cool your wee ones down.
Be mindful of sunscreen application after your kids have been in the water.
Blankets
If you young kids enjoy a nap, pack some blankets to keep the warm and comfortable when they are out of the sun.
Toys
Don't forget the balls, dumper trucks and buckets and spades!
Some of the items in the above kids beach packing list section will carry over to the baby beach items below.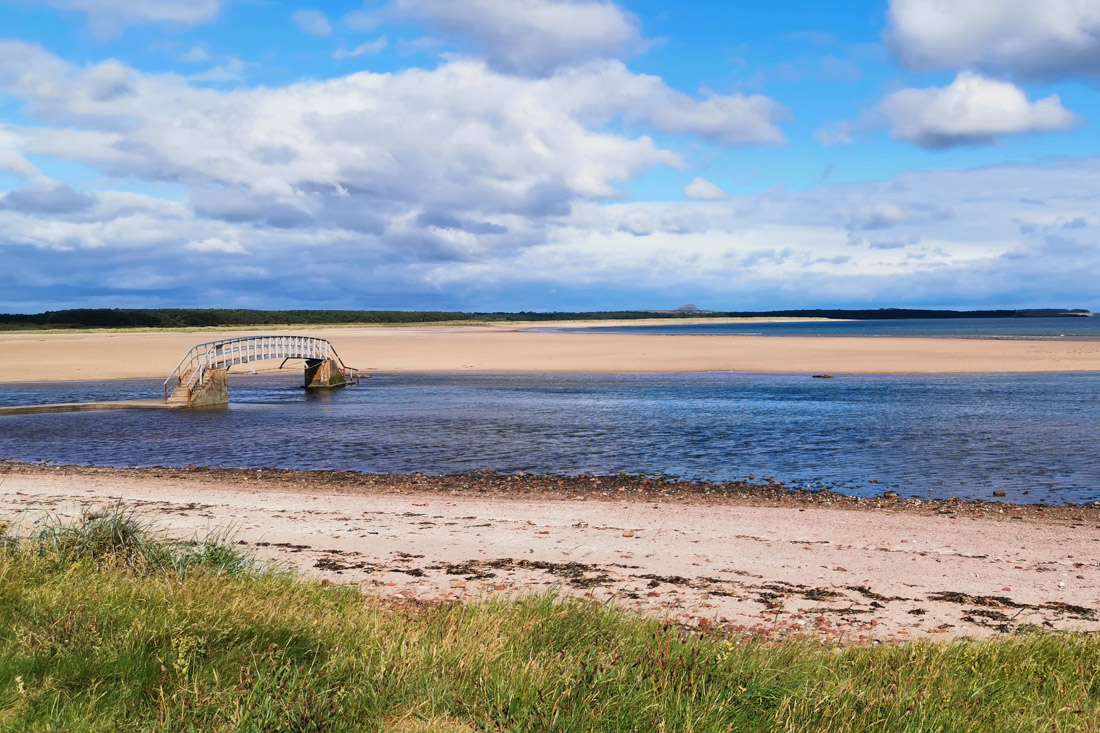 Beach Day Packing List For Babies
Beach Tent
Choose a beach tent that offers UV protection (US/UK) so your little bundle can enjoy the beach without being in the direct sunlight.
As with all bulky beach items, pick one that folds away so you can carry and store it and don't forget to pack the pegs and hammer!
Swim Diaper/Nappies
Imagine what happens when a diaper/nappy meets a pool of water… We'd rather not find out, right?
The solution is water diapers/nappies (US/UK) which keeps everything in that shouldn't be getting out while still fitting comfortably.
Most good quality swim diapers/nappies have UV protection too.
Baby Cutlery
As with the above picnic items, don't forget the baby cutlery!
Toys
Ensure that your baby is entertained all day with their baby beach toys and fave cuddlies.
Beach Trip Necessities For Dogs
Planning to take your pup to the beach with you?
You will need to consider how to keep your dog safe in the sun as well as other beach day items to keep them entertained.
Outdoor Dog Bed With Roof
This outdoor dog cot (US/UK) has a curved roof to let lots of air through while protecting your dog from the sun.
The canopy roof is removable.
It is elevated which means it is not sitting on the hot sand or grass.
Remember to pack their fave toys – balls, frisbees and teddies!
Dog Poop Bags
Poop bags (US/UK) are an essential regardless of where you are taking your dog so you can clean up after them.
Consider taking your dog for a walk at intervals to try and encourage them not to do their business on the beach.
You might find that some dogs don't actually like squatting down on sand.
Water Dispenser
Nifty dog water bottles have an attachment which acts as a water bowl for when you are on the move so your dog can have access to water driving to the beach.
For a full beach day, consider portable water bowls which collapse and flatten down.
A great space saver.
Remember to pack enough water for the family and the dog!
Dog Food
An obvious one but just in case you forget while you are packing the sandwiches, dog food and treats also needed on this beach trip packing list!
Dog Lead Tie Out
Dog lead tie outs (US/UK) screw into the ground so you can secure the the tie which holds the dog lead.
This means your dog can only go as far as the lead allows them.
Best used on surfaces which the device can screw down into like grass.
Dog Towel
If your dog loves running into the water, remember to pack a dog towel or two!
These microfibre dog towels (US/UK) are super absorbent and quick drying.
They also wrap around your dog like a coat.
Dog Toys
And just like the other kids in the family, your dog will need some form of entertainment so remember their dog toys.
Beach List Checklist
Enjoy this free beach list checklist by copying the spreadsheet after clicking this link.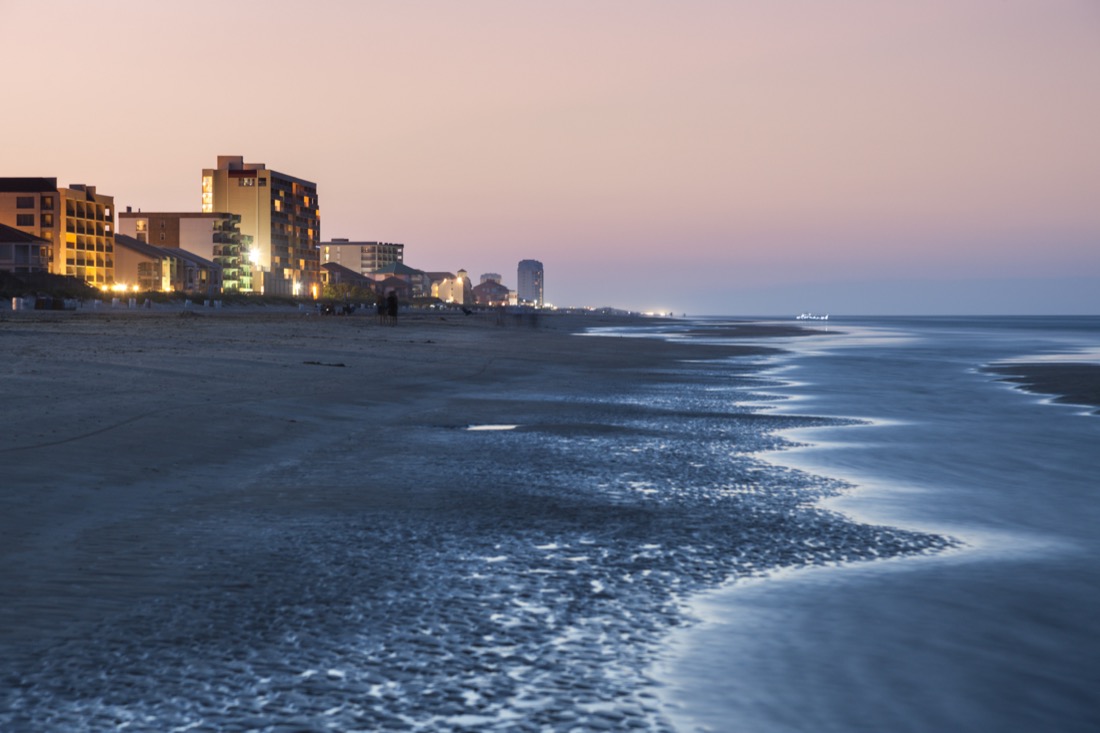 You may also like our other packing lists
Is there a packing list you would like us to create? Tell us in the comments!
Final Words
We hope you found our summer holiday packing list useful.
If you did, please share with your friends!
Did we miss anything? Tell us in the comments.