GREETINGS FROM THAILAND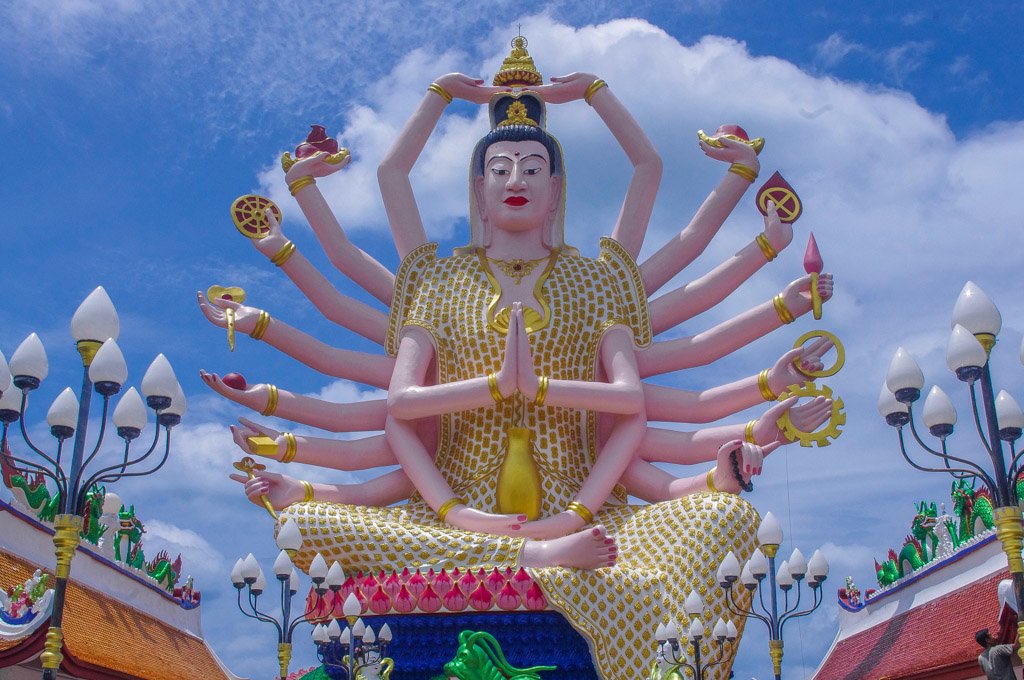 WHERE DO YOU WANT TO GO?
BANGKOK
All Southeast Asian roads lead to Bangkok and whether you decide to take that hot mess by the horns or attempt to pass it by you will inevitably end up drinking rum out of sandcastle buckets on Khao San Road.
It's a magnet for hangovers. Thankfully, Bangkok is not just partying; Thailand's capital is home to lots of temples, markets, and tasty street food!
CHIANG MAI
Nestled in the north of Thailand amongst the mountains is Chiang Mai also known as the gateway to adventure.
However, before you leave Chiang Mai get cooking at one of the many Thai culinary schools, buy souvenirs at the Night Market Bazaar, and enjoy the most unusual massage you've ever experienced…
PAI
Hire a scooter and take to the hills, stopping at waterfalls and hot springs on the way. Pai, Thailand was one of my favourite places to visit during our 5-week South East Asia trip.
KOH SAMUI
No trip to Thailand would be complete without some island hopping. Unfortunately, our time was constrained and quite frankly we wanted to spend a couple of days by the pool hence why we Koh Samui become our designated tacky paradise.
If we had more time we would have taken a boat ride to Koh Tao which is more backpacker and less touristy.
We avoided the street performers on the beach at Chaweng and settled in lazy Lamai.
Although no waterfall will compare to Pai's we did a bit of nature spotting and drank a few cocktails, which you can read about here (and wow – the sunrises are incredible):
ESSENTIAL THAILAND TRAVEL ADVICE
Thailand uses the Thai baht (THB ฿). For best rates see here. ATMs are widely available in the cities. Most credit cards are accepted. Tipping in Thai hotels is not essential but appreciated, tipping in restaurants is customary. Thailand is increasingly becoming more expensive (and popular).
The quickest way to get around Thailand is by air and there is a cheap domestic flight company called Air Asia which is well used by locals and visitors. Thailand is also connected by buses and trains. Tuk-tuks and taxis are popular for local journeys. Research transport options here.
Prepare for all eventualities packing wise. Don't overpack though, you can get everything in Thailand and there are some items you will want to leave space for. Read more here.
There is accommodation to meet every type of budget in Thailand. Hotels in Bangkok start at £10 / $13 and go up to £160+ / $200+.
Hostels are cheaper with dorms starting at £3 / $3.69 – quality may be dubious so read reviews before booking.
Airbnb is increasing, there are pockets of private rentals in Bangkok and the two popular islands, Koh Samui and Phuket, prices averaging at £61 but there are entire homes for £35.
NEVER SIT ON AN ELEPHANT
VISIT ELEPHANT NATURE PARK TO FIND OUT WHY