Scotland is one of the most stunning countries in the world; with its rolling hills, majestic monuments, arty cities, and not to forget its intriguing past, hearty food, and tasty drinks!
This Scotland travel guide will detail unmissable destinations, popular tourist attractions, and the lesser-known local spots.
Below you can also find travel information on accommodation, getting around the country, money, safety, food, and entertainment.
Beautiful Scotland Destinations
Edinburgh
Oh hiya! Welcome to Scotland's capital, Edinburgh.
Edinburgh is a city split in two; the cobbled streets of the Old Town and the neoclassical New Town both credited by UNESCO World Heritage.
As a first time visitor to Scotland, you will want to spend time in both.
In the Old Town, you will find the Royal Mile with Edinburgh Castle at the top and the Scottish Parliament at the bottom, overshadowed by Arthur's Seat aka that big hill.
Edinburgh's main shopping strip is called Princes Street and behind that is the fancy George Street but if you are looking for 'real-life' Edinburgh, head down Leith walk to the village in the city, Leith.
Personally, I think Leith is one of the most under-rated places to visit in Scotland.
Here's our guide on where to stay in Edinburgh.
For the ultimate guides written by myself, Edinburgh fans, business, and fellow bloggers check out these posts
The best and busiest time to visit Edinburgh is in August, and that's not just because there is a chance to avoid the Scottish rain, it's the Edinburgh Fringe Festival.
Over 3000 acts in 313 venues take over Edinburgh for three weeks and the city does not sleep.
Although you could easily spend three-four days in Edinburgh there are at least some reasons to leave the city on day trips: 14 reasons to leave the city on day trips!
Looking to meet men in kilts during your trip? Here are five ways to do so.
Note: I also own the city-specific guide to Edinburgh, Everything Edinburgh where you can plan every aspect of your trip, for free.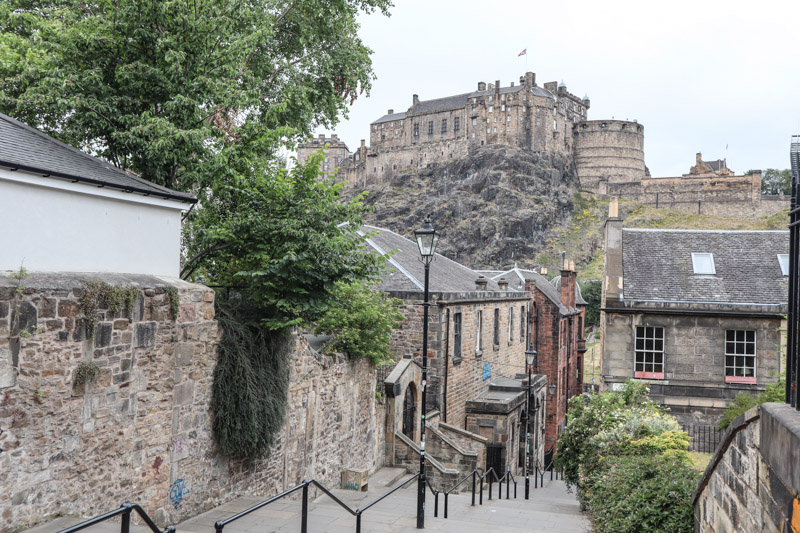 The Kingdom of Fife
The Kingdom of Fife is a mere bridge away from Scotland's capital and this county has lots to offer those who love quiet beaches, gory history, fresh fish and a round of golf or two.
Golfers will find St Andrews and East Neuk one of the best places to visit in Scotland because of their scenic golf courses.
Fife now has it's own emerging street art scene!
This excites me because I tend to fall in love with every town or city that has street art, always make a great first impression.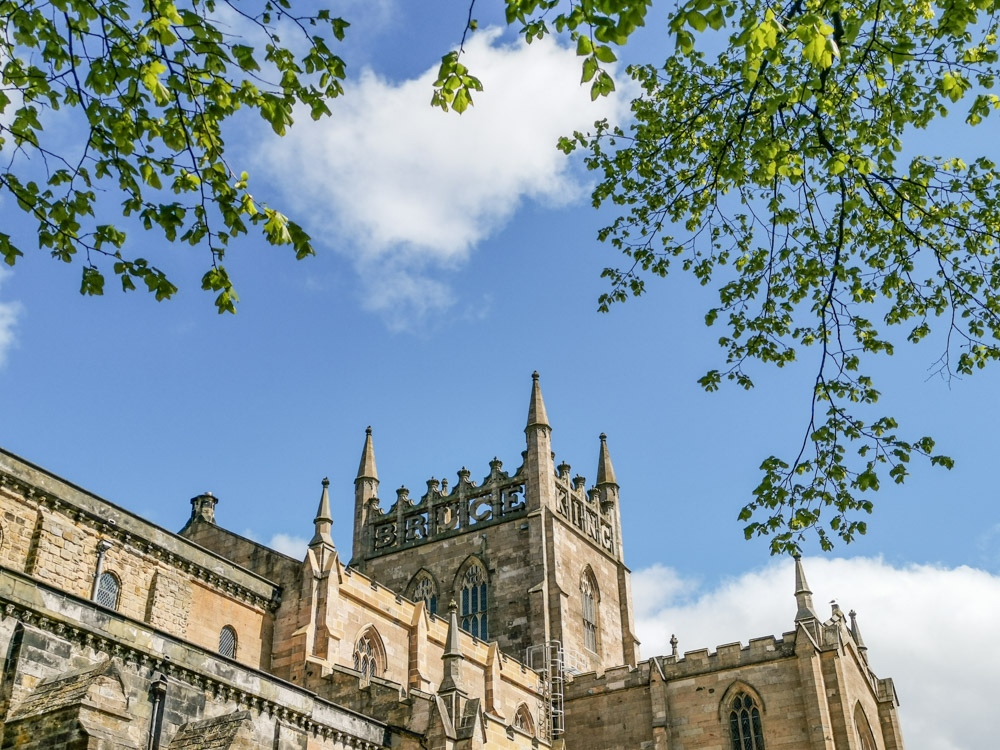 Glasgow
Arguably, Scotland's best city, Glasgow is where the 'real' people live.
Yes, Edinburgh has its Castle and cobbled streets but the local joke points out that you'll struggle to find a Scot in the capital.
Voted Rough Guides friendliest city, Glasgow is a raw city full of talent – art, music, food, and fashion.
Not only is Glasgow a banging night out but it is also known as the Dear Green Place due to its several parks situated throughout the city.
Some of the coolest Scotland attractions such as the Barrowlands (vintage but still functioning music hall), 30+ street art murals, and the hanging faces of the Kelvingrove Art Museum can be seen in Glasgow.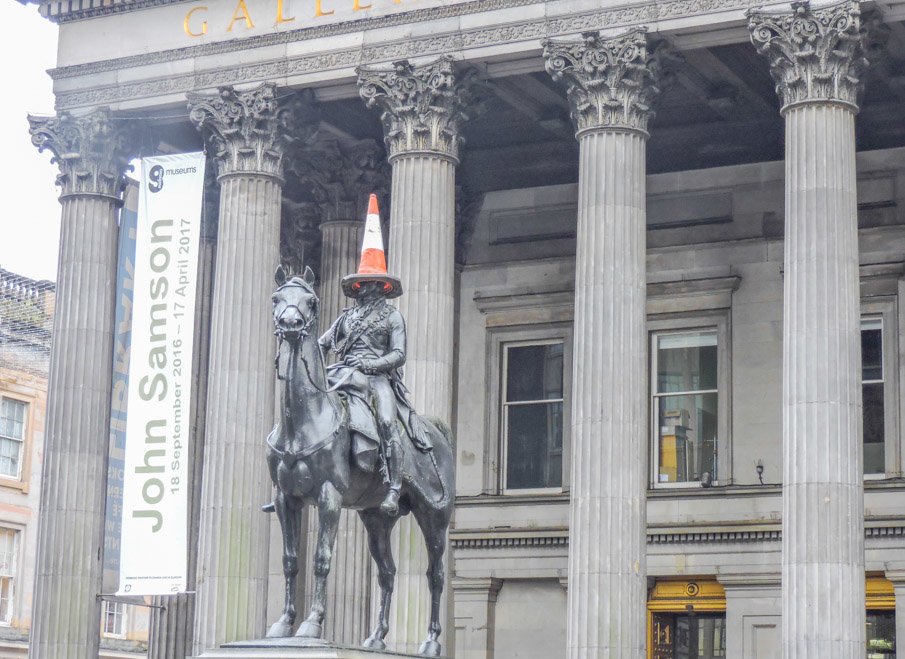 West Coast of Scotland
Enough of the cities, you've come to Scotland to see the rolling hills, calm lochs, and highland coos and what better way to see them than by foot?
Why not take on the 96-mile trek, the West Highland Way which kicks off just outside of Glasgow (Milngavie) and ends in Fort William (near Inverness). You'll pass over Conic Hill through Balmaha and on to my favourite spot in Scotland, Glencoe.
You also get to sleep in a valley and enjoy a well-deserved beer at the end of each day. If you are looking for a shorter trek, the West Island Way is a short train and ferry ride away from Glasgow (on the Isle of Bute) can be completed over two days.
Rothesay and the rest of the Isle of Bute is also a lovely day trip if walking is not your thing.
This landscape is a must-see in Scotland. If you prefer beaches with tuqoise water you don't have to go as far as the Maldvies.
Check out Scotland's Ardnamurchan on the West Coast instead.
Scottish Highlands and NC500
Unless you've been hiding in a bothy for the past year, you will know about the new craze in Scotland – the North Coast 500.
Holidaymakers and locals are flocking to Inverness to drive (and cycle) 500 miles to John o 'Groats and back down to Inverness taking in turquoise sea beaches, cute villages and a wee dram in one of the many NC500 distilleries.
For all of our guides on one page, click here.
Alternatively, choose from below.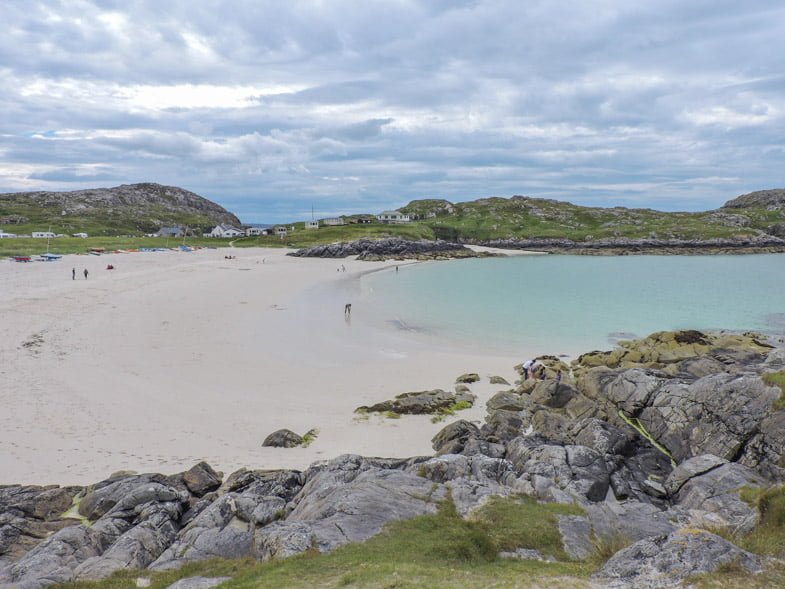 Isle of Islay
Like whisky?
Well, Islay is the island of distilleries!
This tranquil southernmost island of the Inner Hebrides also has beautiful beaches and scenic drives. So who is the designated driver?
Isle of Skye
By far one of my favourite trips in Scotland, so good we have visited twice.
Skye is stunning but the drive there is just as special. Saturated with stories of fairies and giants, Skye's dramatic backdrop of waterfalls and mountains is the perfect canvas for folklore and fairytales.
Don't miss the Old Man of Storr, the cute capital, Portree or Eilean Donan Castle on the way to Skye.
Unfortunately, the press is now deeming Skye as one of the worst Scotland places to visit down to its popularity. Go in low season if you can.
Aberdeen and Cairngorms
While you are up north you may want to head east to the 'oil-rich' city of Aberdeen.
Known for its love of seagulls and sheep, Aberdeen is one of Scotland's lesser-known cities and stop off for many tourists heading to Aviemore and the Scottish Highlands.
The city is close to Cairngorms National Park which is a dream for hikers, bikers, and those who hit the slopes. Did you know that we have five ski resorts in Scotland?
Perthshire
The best place to visit in Scotland in autumn has to be Perthshire.
Big Tree Country, Perthshire, has the most majestic landscape and nature walks as well as cute historic towns and villages.
A good base is Pitlochry which has easy trails, pubs and restaurants. From here you can take day trips to other Perthshire towns, waterfalls and castles!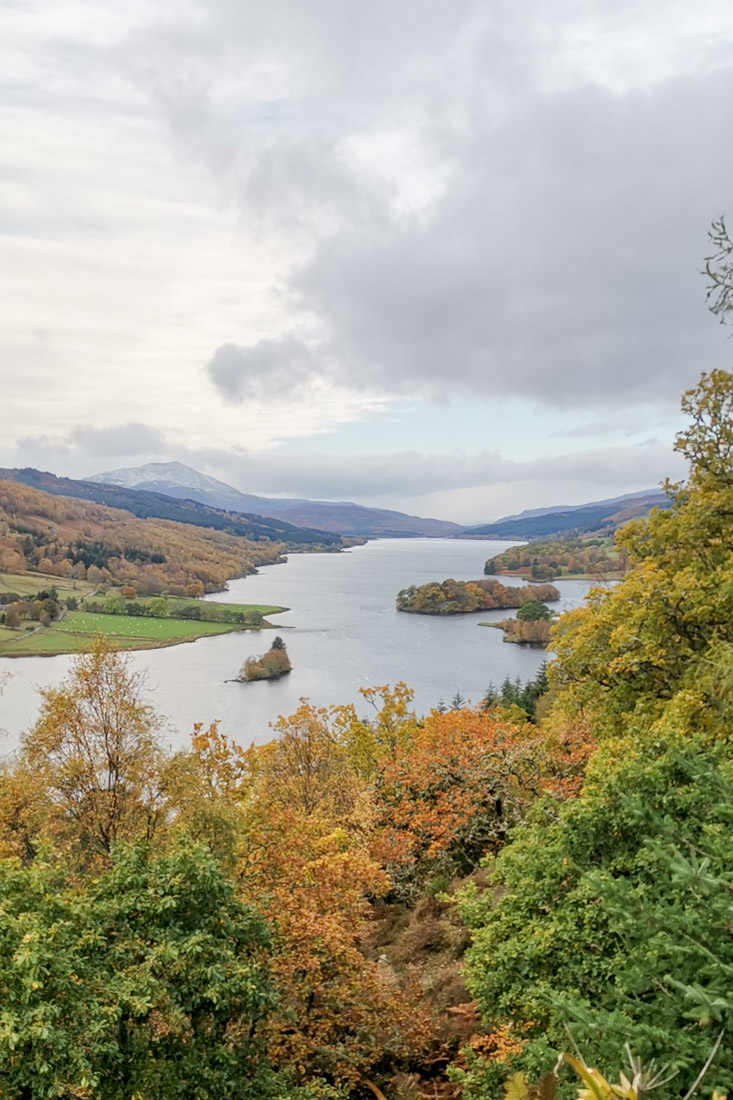 Stirling
Once the capital of Scotland and these days a bustling university town full of students and lots of historical gems, Stirling is a quaint town dominated by a castle that no one should miss.
Make your way up to the High Street and explore the old Tolbooth, the Mercat Cross and go for a wander in the cemetery, which must be one of the prettiest in the country.
Once you're done, make sure you check out the castle where some of the most important kings and queens once feasted.
Don't miss the Old Bridge and the Wallace Monument. Want more? Why not hike all the way up Dumyat for some views?
For more information, check out this guide of Stirling crafted by fellow blogger Mad About Travel.
South West Scotland
South West Scotland has one of the darkest spots in the country so if you are into stargazing this may be the location for you.
Galloway Forest Park is located in Dumfries and Galloway and sees nature fans enjoy its 300 square miles of forest and hills throughout the year.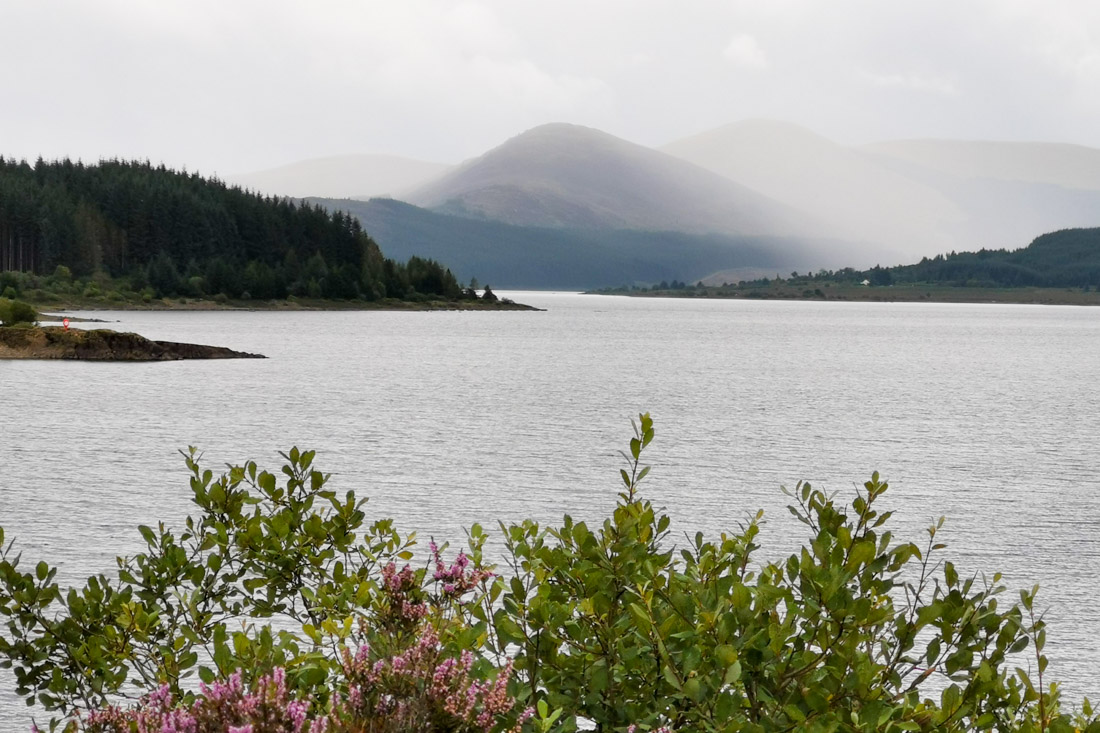 Referred to as 'the Highlands of the Lowlands', this region is lush and blessed with lochs.
Portpatrick is a busy harbour town with pubs along the waterfront.
Wigtown is Scotland's national book town.
Here you will find a number of book stores and an annual book festival.
Find out more about the South West Scotland 300 road trip here.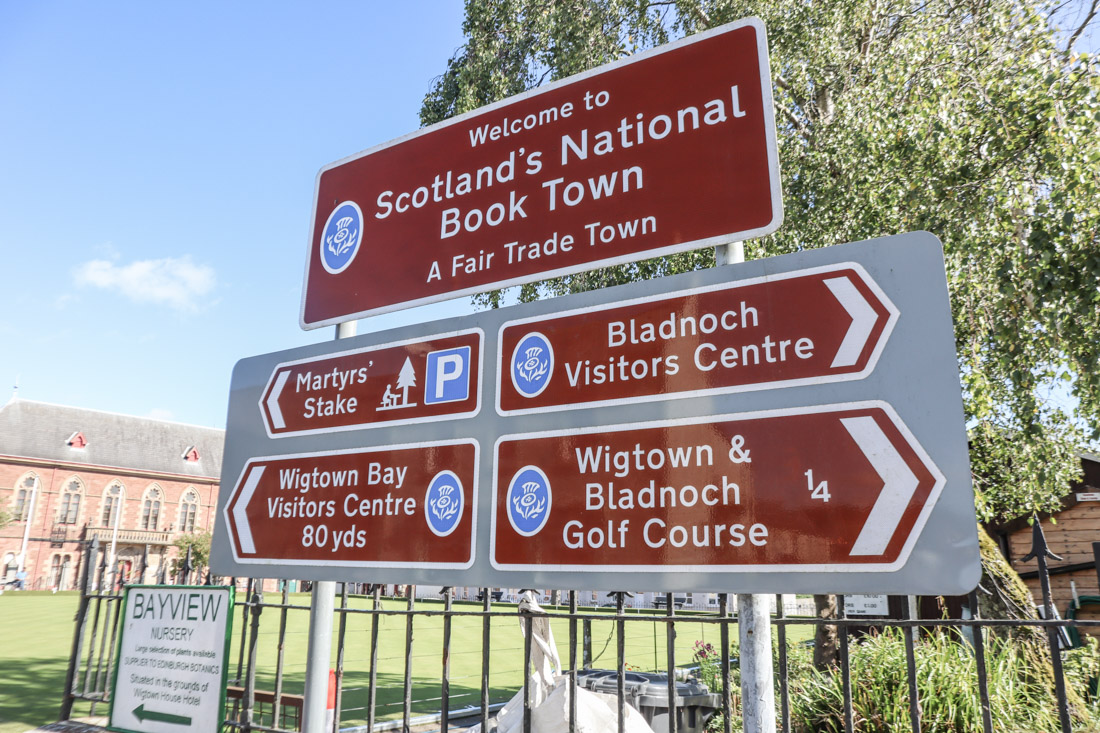 Types of Scotland Travel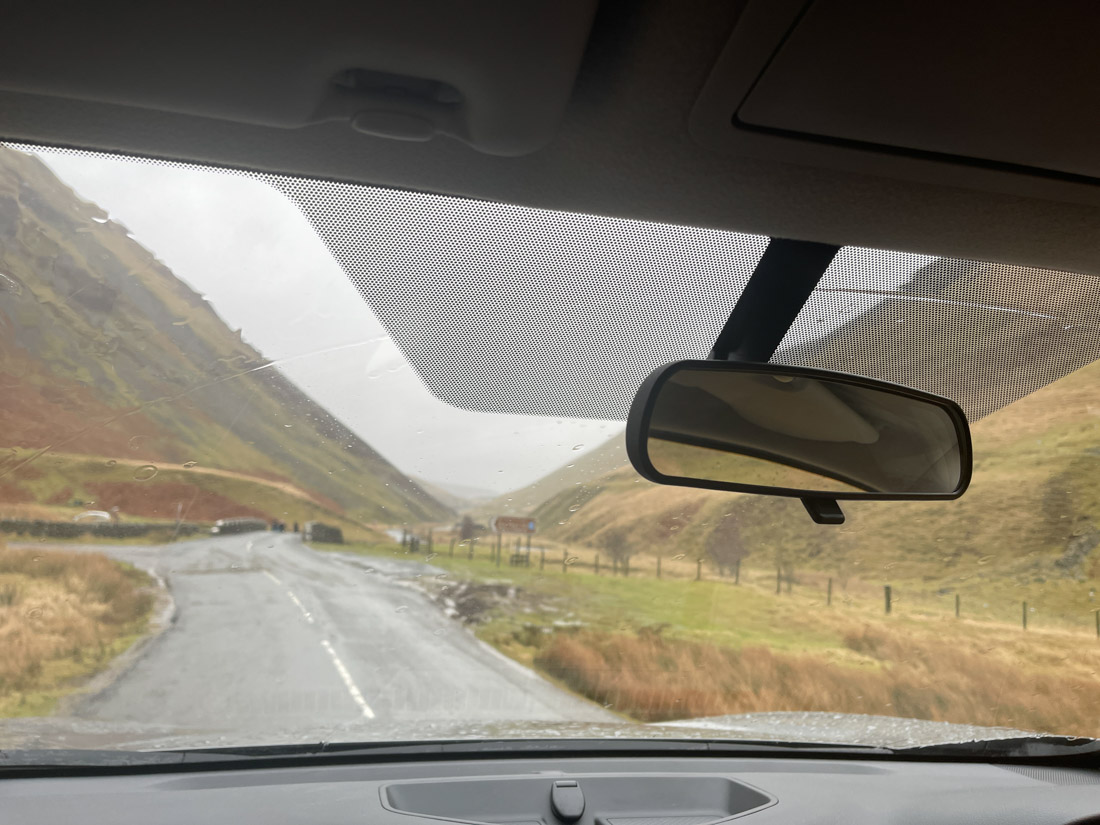 Scotland Travel Tips
Scotland's public transport system (trains and buses) is mostly reliable, yet expensive, in the central belt. It is recommended that you hire a car or take a group tour when visiting the Highlands and Islands.
The buses tend to run on what we call 'Sunday service' the further up north you travel from Edinburgh, this means they are pretty non-existent.
A variety of types of accommodation can be found in Scotland which is great for the purse strings!
A choice of hostels is available in all cities however the Scotland Youth Hostel Association has the monopoly in the more rural areas.
Budget hotels to 5*country houses are also available, click here to check the best rates.
Want to stay in the castle?
No problem, the North Coast 500 alone has more than a handful! Bed and breakfast accommodation is very popular in Scotland and usually consists of a small room, sometimes with a private bathroom, and a hearty Scottish or continental breakfast.
Many B&Bs advertise through Airbnb, VRBO, and Booking.
Campsites can be found all over Scotland and wild camping is legal in most areas.
If you are brave, why not stay in a bothy?
Scotland uses the British pound (GBP £).
For best rates see here.
ATMs are widely available and all credit cards are accepted (with the exception of American Express which is less so).
Tipping in Scotland is not essential but appreciated.
Scotland is part of the United Kingdom but we are not England (or English!)
We join Wales, Northern Ireland and England (which is not simply London) to make up Great Britain.
It's easy to cross the border by car, bus, train or flights.