Chiang Mia is a city in north of Thailand. Tucked away in the lush mountains, this city full of temples is a gateway to unusual and fun activities. Don't leave Chiang Mai without trying these  5 unique things to do in Chiang Mai.
5 Unique Things to do in Chiang Mai
1 The Night Market Bazaar
Chiang Mai's Night Market Bazaar is streets of stalls selling a whole manner of tat. Get your souvenirs, presents, genuine fakes and replenish those clothes here.
Address: 

Tha Phae Rd, Mueang Chiang Mai District, Chiang Mai, Thailand
2 Chiang Mai Cooking Classes
There are several Thai cooking classes in Chiang Mai. I went with Basil Cooking School which  picks you up at your hotel and drops you back off. In between those times you visit a local market and are taught (and expected to eat!) a seven course meal including. The menu includes a spring roll type starter, two curry/soup mains and my favourite – mango and sticky coconut rice. I was ready to burst! The class takes place in a house and after each meal is cooked you dine with the other chefs at a sit down meal. Delicious! I'm salivating at the thought of it. Thai food is a party in your mouth all over the country. Check out this article on where to go in Thailand.
Take an hour drive trip out of Chiang Mai to the home of The Elephant Whisperer, Lek, or "Tiny" Sangduen Chailert, and her herd of elephants. On the way there you will see tourists sit on top of elephants for a trek, you may (like us) think this is pretty normal behaviour. However, on the drive home you will be very disappointed in them. During the day you feed the elephants, feed yourself and also wash the beautiful beasts.
There are lots of dogs at the sanctuary, one of which put an entertaining display on during the documentary feature. It's a day well spent – turns out you don't feed elephants by putting fruit up their trunks, who knew?…
It is really difficult to find acceptable elephant parks. Kavey Eats reviews ethical Elephant Hills here.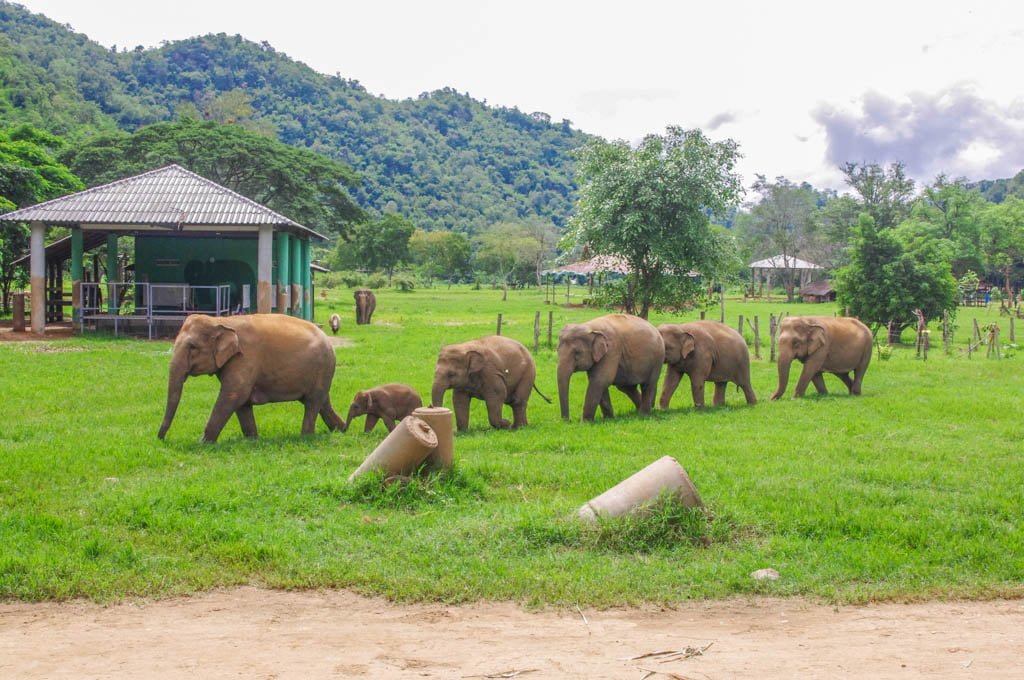 Address: Elephant Nature Park Office, Tambon Kuet Chang, Amphoe Mae Taeng, Chang Wat Chiang Mai 50100, Thailand
4 Massage by Thai Prisoners

I exaggerate! Lila Thai Massage is a professionally run beauty therapy house, the beauty therapists just happen to be prisoners who are near the end of their term and have been trained in the art of massage. It's a dry massage so no need to get naked, appropriate clothing is provided. For more information see this post on things to do in Chiang Mai. Best massage I've had (and I've had heaps).
Address: 37 Rachadamnoen Rd Soi 7, พระสิงห์ เมือง Chiang Mai 50200, Thailand
5. Hire a moped and Head North to Pai
Not quite Chiang Mai, as you need to leave but we did hire the moped from the city. Drive 3-5 hours through the mountains, stopping off at waterfalls and hot springs before you reach the small, relaxed town of hippy Pai. Be prepared to meet hippies who moved there decades ago and never left. Craig's #1 trip from our South East Asia tour (mines was trekking in Sapa Valley, Vietnam).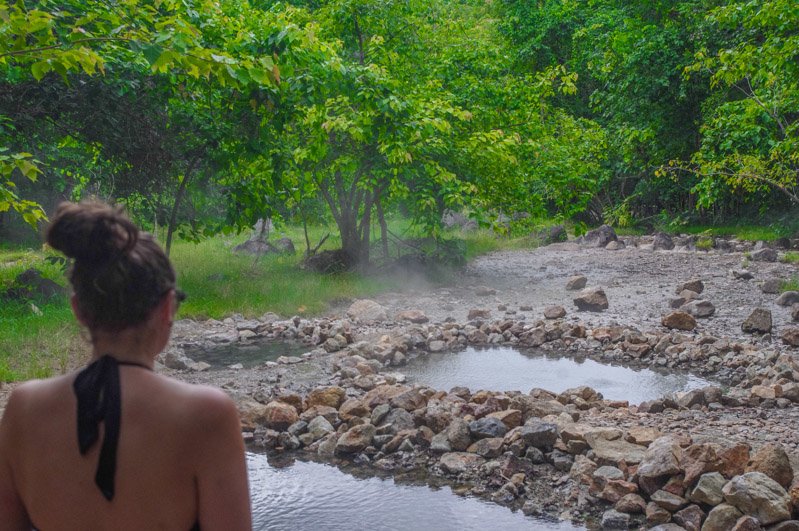 Chiang Mai is more than just temples and parties. Elephants, mopeds, and massages – a perfect holiday retreat!
I'm just scratching the surface here, check out more even more activities to do in Chiang Mai!
Going to Chiang Mai? Pin to Thailand Pinterest board
What have we missed out?
Market Bazaar image ckmck (Flickr 2.0)