This article has links to products and services we love, which we may make commission from.
Looking for the most romantic places in Europe for a Valentine's Day trip, potential engagement proposal or time away from the daily grind? This guide details some luxury but mostly affordable romantic cities in Europe as well as a few cute towns and villages where you can spend quality time with your loved one. We also asked our social media followers what their top recommendations for romantic getaways in Europe are; keep reading to find out which made it to the list.
The Most Romantic Places in Europe
1. Vienna, Austria
Before I visited Vienna I assumed it was going to be vanilla but I was so wrong.
Austria's capital is packed with pretty historical buildings like Schönbrunn Palace, a handful of rooftop bars for sundown drinks and a vintage fairground with a working Ferris wheel.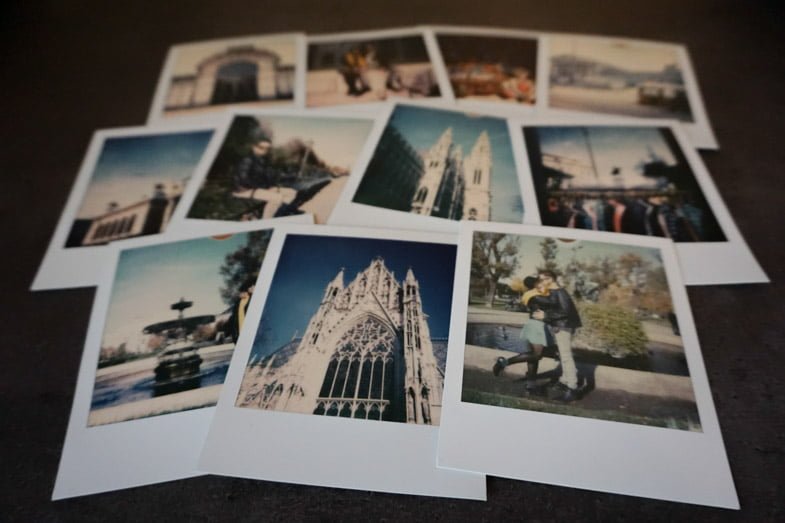 Romantic ideas include capturing the moment with a nostalgic Polaroid tour of Vienna, visiting 'The Kiss' by Gustav Klimt and the daring Judith at the Belvedere then closing the day with a cruise on the River Danube.
Art and opera make Vienna. If you are into either, consider purchasing a ticket for the Wiener Staatsoper/State Opera House or visiting Vienna's MuseumsQuartier. Check out the bars and cute same-sex couple pedestrian crossing lights while you are in the cool District 7th. Same-sex marriage has been legal in Austria since 2019.
Coffee culture is huge in Vienna so drink the hangover away at a traditional cafe like Cafe Hawelka.

If your loved one likes Christmas, Vienna is the city to visit in December. There are 20 Christmas markets spread over a variety of districts. Christmas doesn't feel forced or like a cash cow in Vienna as it does in other European cities; its glistening lights, cute huts and festive cheer is genuinely entrenched in cultural history. Find out more in our Christmas guide.
Vienna proposal location: Private cart dinner on the Prater Ferris wheel.
---
» Read more | How to spend three days in Vienna
---
2. Paris, France
Paris? Most romantic cities in Europe cliché I hear you say but honestly there is a reason it's the city of love. Paris's messy relationship with romance is steeped in literature and art and portrayed in TV and film.
Paris is world-renowned. From Hemingway's first two marriages to Blair and the new Bass's fleeting moment, the raucous Moulin Rouge print by Henri de Toulouse-Lautrec to Owen Wilson going back in time to Paris 1920s. You can't escape romance in Paris.
Paris's story of love is featured in lyrics and music videos by the likes of Camera Obscura (French Navy), Pete Doherty (For Lovers) and Taylor Swift (Begin Again).
Like Paris on the screen, everyone holds hands and steals a kiss so you won't feel out of place embracing in the streets.
River Seine strolls, Montmartre wanders and people watching from outside seating at cafes, it doesn't get more romantic!
Although off-season is quieter than summer, it is likely that you will still see a number of engagement proposals at Trocadero which is the best spot for photos of the Eiffel Tower. I did in December anyway. Find out all the best things to do in Paris in winter.
Dotted around the city you will spot vintage photo booths which print off four different stills. A cute couple's souvenir just like in the film Amelie.
In Marsai, you will find gay-friendly bars and restaurants and rainbow crossings. Same-sex marriage has been legal since 2013.
Paris proposal location: by the River Seine with a bottle of wine and picnic like my friend Joe did!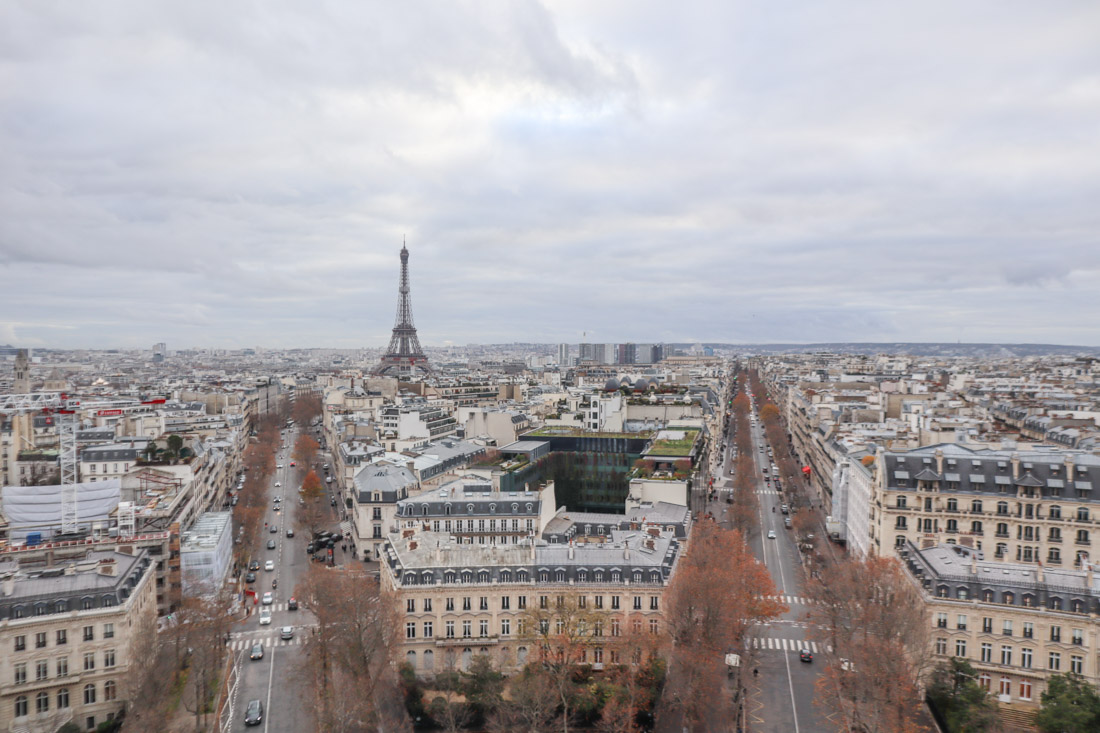 ---
3. Kyiv, Ukraine
When thinking about places to go for Valentine's Day, Kyiv/Kiev is not an obvious choice, but those that have visited before will agree, love is in the air in Ukraine's capital.
Young couples stroll hand in hand with bouquets of flowers, Instagram fans get professional shots next to the pastel houses of Podil and others show off their romance by attaching a lock to Lovers' Bridge.
Kyiv is a great party city which might be appealing if drinking into the wee hours means romance to you. Same-sex marriage is not yet legal however the city celebrated its biggest Pride Festival where many politicians marched with locals.
Another bonus is that Kyiv is very budget-friendly if you are looking for one of the cheaper weekends away in Europe.
Kyiv proposal location: viewing platform of St Andrews Church with the city views.
---
» Read next | 40 things to do in Kyiv, including Chernobyl
---

---
4. Berlin, Germany
Romance doesn't have to mean roses and champagne. For couples who prefer beer, gigs and art, Berlin is an obvious Valentine's day getaway.
Head to the top of the Berlin TV Tower for 360 views of the city and a romantic dinner at Alexanderplatz.
Take a walk through Tiergarten Park and enjoy an ice-cold beer at Café am Neuen See.
Couples that spray together, stay together so check out this graffiti class and tour combo.
Visiting in December? A trip to a traditional Christmas market is a must. Check out Gendarmenmarkt.
Berlin's LGBT+ experience is world-renowned with the city being instantly recognisable as a gay-friendly destination. Same-sex marriage has been legal since 2017.
Berlin proposal location: in winter, Gendarmenmarkt. In summer, the TV Tower
---
5. London, United Kingdom
Is London romantic? With a nickname like the Big Smoke, connotations of passion and love don't spring to mind but there are definitely areas and things to do in London which make it on to our list.
Take a boat ride on the Thames, see the city from up high on the London Eye or enjoy a champagne afternoon tea on a double-decker bus.
Snuggle up on the sofa while watching a movie at the luxury Electric cinema or catch a show at one of the many theatres.
Is your other half a Potterhead? Then add this walking tour to your romantic itinerary for the Muggle in your life. Time for a day trip? Here's how to get to the Harry Potter studios from London.
In the warmer months take a stroll along the canal at Little Venice or pick up a picnic at one of the markets such as Covent Gardens and enjoy it at Hyde Park.
Soho in the West End is the where you will find a collection of gay bars and clubs. Same-sex marriage has been legal in England since 2014.
London proposal location: at St Katharine Docks with the landmark Tower Bridge in the background.

---
» You make also like | London on a budget tips, how to get to Harry Potter Studios and our Tower of London guide
---

---
6. Edinburgh, Scotland
Cobbled streets of the Old Town, upmarket restaurants on George Street and the views from Calton Hill, Edinburgh is a firm contender for the best European trips for couples.
From Princes Street Gardens, be in awe of Edinburgh Castle as it sits on top of an extinct volcano.
Meander down the Royal Mile, taking a detour down the cute Victoria Street and into Edinburgh's Grassmarket.
Enjoy a day at the beach! There are two to choose from; Portobello and Cramand.
Bar hop and brunch at the village in the city, Leith, and then walk the Waters of Leith through the very photogenic Dean's Village ending in the city centre. The most popular gay club is CC Blooms which makes up the Pink Triangle with the Regent Bar (food/bar) and Planet Bar. Same-sex marriage has been legal in Scotland since 2014.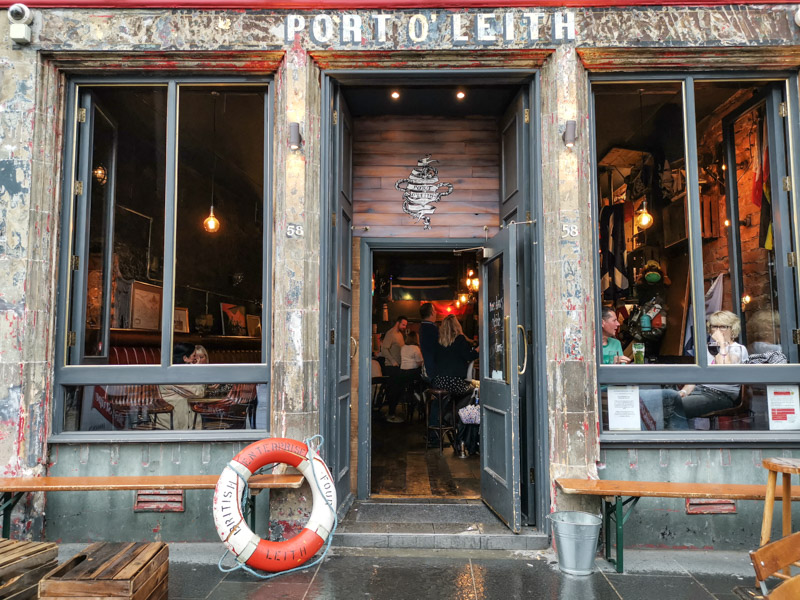 Nurse the hangover during a lazy afternoon in Stockbridge, popping into the shops and restaurants while ahhing at the cute local dogs.
Join a walking tour! Such as the crazily popular Harry Potter tour. Other notable TV and Notable filming locations include those from the romantic One Day.
Watch the sunset from Calton Hill, Arthur's Seat or with a drink at Juniper across from the Waverley Station on Princes Street, or reserve a sofa at The Dominion cinema and enjoy a wine or beer while watching a movie.
I highly recommend Norton House for a spa day. It's not in the city centre but worth the journey.
Edinburgh proposal location: The Vennel with castle views.
---
» Read next | 70 things to do in Edinburgh | Where to stay
---

---
7. Glasgow, Scotland
Not all romantic breaks in Europe have to follow romance according to Hallmark and Scotland's largest city definitely bucks this trend.
Glasgow is rugged and raw. It very much feels like a working city. It's honest and its people are among the friendliest in the world.
Ideas include bar hopping, lunch stops and shopping on Great Western Road and Byres Road using the subway, getting off at Hillhead in the West End.
From here, don't miss the gorgeous cloisters at Glasgow University, filming location for the Netflix TV show, Outlaw King and most importantly, Outlander!

Browse the art at Kelvingrove Museum; go at 1pm on Saturday to listen to the free organ recital.

When dark falls, dine on Ashton Lane, the cobbled street under twinkling fairy lights. See a movie at the comfortable and modern Grosvenor Cinema or have a laugh at the intimate comedy club, The Stand.
In the City Centre, connect with your partner through dance at Sloan's ceilidh every Friday on Argyle Street.
See the best views of the city from The Lighthouse museum and do the street art mural tour taking you to the East End.
Climb the hill to Glasgow's Necropolis for epic views and stroll through Glasgow Green to the People's Palace. Go for drinks at the hip BAaD then see a show at the vintage Barrowlands.
Glasgow is gay-friendly. Popular clubs include Speakeasy and Polo Lounge. Same-sex marriage has been legal in Scotland since 2014.
Glasgow proposal location: Botanic Gardens
---
» You may also like | How to spend one day in Glasgow
---

---
8. South Iceland
Beaches, geysers and waterfalls; the south of Iceland is an obvious romantic location.
Hire a car from Keflavik Airport and kick start your couple's Iceland road trip.
Drive to Jökulsárlón Glacier aka Diamond Beach for a dreamy sunset then work your way back over four days stopping at the abandoned DC plane wreck hike, Seljalandsfoss waterfall and Reynisfjara aka Black Sand Beach, then join the Golden Route to see the more popular Iceland tourist attractions.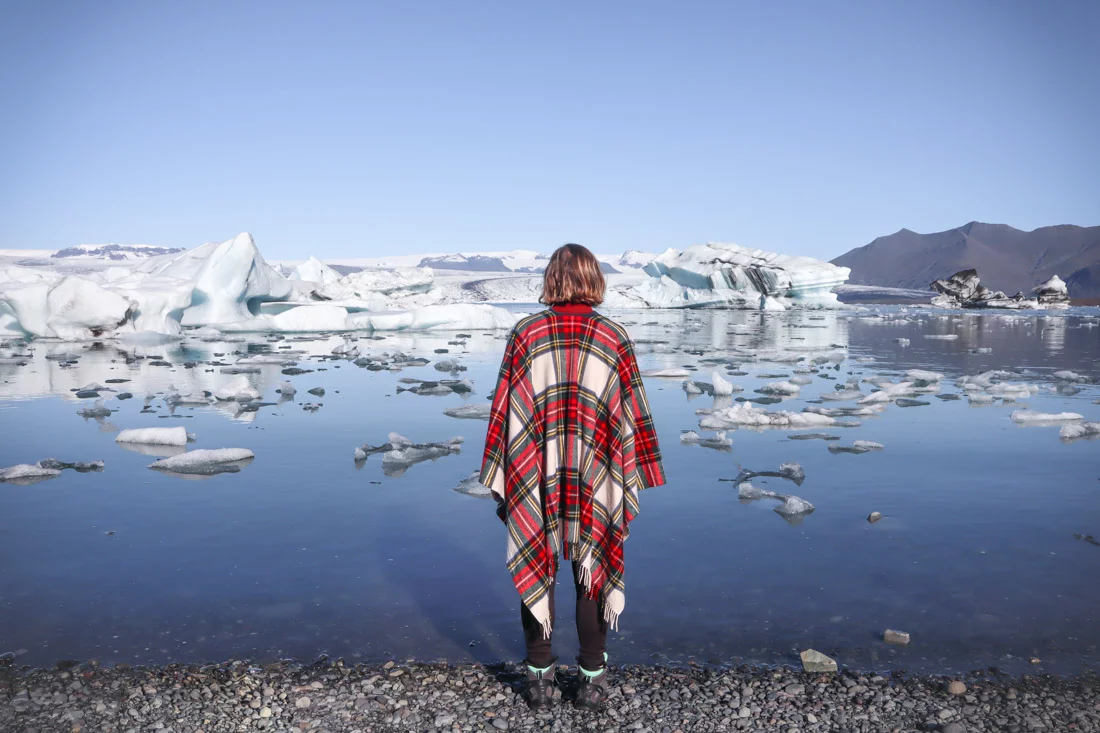 Spend half a day enjoying a couple's trip to a lagoon-like the popular Blue Lagoon or more affordable Secret Lagoon.
Visit during winter for the best chances of seeing the Northern Lights.
Have you heard of glamping? These luxury tents are a unique option for couples in the south.
Iceland is expensive but if you need your clubbing fix, spend some time in the capital, Reykjavik.
Iceland as a country doesn't just tolerate its LGBTQ+ community, it celebrates them. Same-sex marriage has been legal since 2010.
Iceland proposal location: Diamond Beach at sunset or Seljalandsfoss waterfall at sunrise
---
» Read next | How to plan your Iceland road trip or Iceland honeymoon
---

---
9. Barcelona, Spain
If you like palm trees with your passion and architecture on your adventure then Barcelona in Spain is a great option for mini-honeymoon breaks.
Spend a day bronzing at the beach then enjoy sundown drinks with views of the Gothic Quarter Barcelona Cathedral from Hotel Colon (image below).
Drink chilled sangria close to but not on busy Las Rambla and dine on tapas at the El Born area.
Hotel Ayre has a lovely rooftop terrace with views of Sagrada Familia (feature image).
Steal a kiss in front of the Kiss street art mural on Plaça d'Isidre Nonell. This mural is a large image of two lips embraced in a sensual kiss, but when you look closely, it's not quite what it first seems.
Take a couple of shots in front of the Palau Nacional. Its noisy water feature lights up at weekend nights.

---
» Read next |2 days in Barcelona itinerary
---
Feel the passion of love at a flamenco show tucked away in El Born then seek out the Speakeasy.
Same-sex marriage has been legal in Spain since 2005 and we saw lots of same-sex couples holding hands during our most recent trip to Barcelona.
Barcelona proposal location: a rooftop bar at sunset.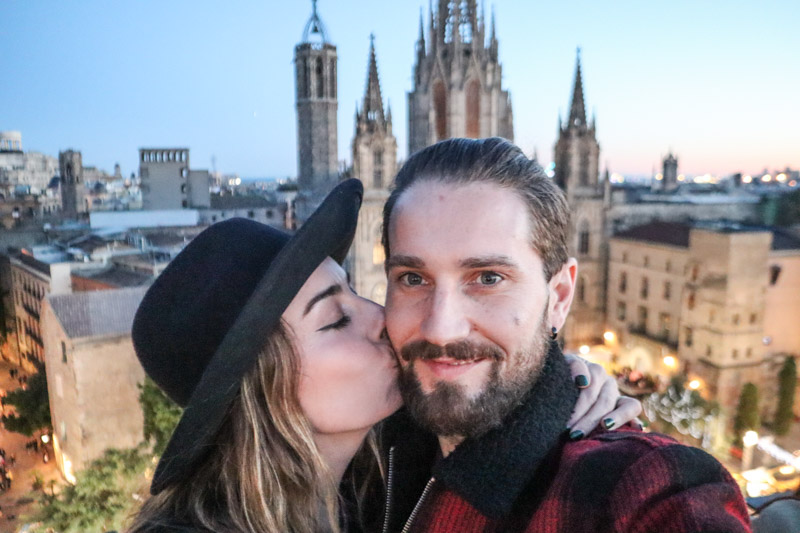 ---
10. Ljubljana, Slovenia
I asked Craig which city is the most romantic in Europe and he suggested Slovenia's capital, Ljubljana.
Why? It's easy on the eye!
Hire a bike and pedal to the 'beach', Špica, enjoy a boat ride in the canal and pop a love lock on Butcher's Bridge.
Take the funicular up to Ljubljana Castle for lovely views. Enjoy a sunset drink at Nebotičnik and watch the day disappear with your loved one. While Slovenia has not passed a bill to legalise same-sex marriage, Ljubljana is a liberal city.
Ljubljana proposal location: Ljubljana Castle.
---
» Read next | Things to do in Ljubljana
---

---
11. Bled, Slovenia
I'd argue that Bled is just as romantic, even more so! Bled is Europe's fairytale town.
It has a castle on a cliff and a church in the middle of a lake. It really is a scene from a fairytale.
Hire a boat and row to Bled Church, The Church of the Assumption. Walk up the 99 steps to ring the church bell. It's customary for the groom to carry his bride up the stairs!
In summer, you can sunbathe by the lake at Grajsko Kopališče.
Don't leave without trying the delightful custard Bled cake.
Bled proposal location: any spot around the lake or viewing point.
---
» Read now | What to do in Bled
---

---
12. Mostar, Bosnia and Herzegovina
Mostar is another enchanting town in Europe.
Located in Bosnia and Herzegovina, close enough to Croatia to do as a day trip, Mostar has cobbled streets and a bridge over turquoise waters.
During summer, locals dive off the bridge if paid a handsome fee!
Mostar proposal location: Bottom viewing point, the closest to the bridge is a bit pongy so avoid.
---
» Find out more | Mostar travel guide
---

---
13. Krakow, Poland
Krakow in Poland is a cute town with a lot going on. Cloth Hall in the main square is a striking Renaissance-era style building often pictured with a romantic horse-drawn cart. The upper hall, Sukiennice, is a museum.
Diamonds are out and amber is in at Krakow. Pick up an amber gift at the market in Cloth Hall where you can find everything from amber necklaces to broaches.
Wawel Castle sits by a lake, providing a lovely reflection.
Krakow is so cheap for drinks so enjoy cheap vodka in the Jewish Quarter bars. This is another budget romantic holiday destination in Europe.
Krakow's gay scene is modest; same-sex marriage is not legal but there have been over a decade of Pride marches.
Krakow proposal location: Wawel Castle in the evening or Sukennice rooftop during the day.
---
» You may also like | Krakow travel guide + How to get to Auschwitz
---

---
14. Prague, Czech Republic
If castles, cathedrals and beer says romance to you and your partner then Prague in Czechia/Czech Republic may be a great option for you.
Enjoy a cruise along the Vltava River and take in the Prague attractions from the panoramic windows or see the city's twinkling lights reflect on the river on a night cruise.
Hike up Petrin Hill for city views of the City of a Thousand Spires. Spot Prague Castle and St Vitus Cathedral keeping company with the hundreds of cute orange topped buildings.
While Poland's popular precious stone is amber, Prague's is garnet, my birthstone! Although the most popular worldwide, Czech garnet doesn't just come in deep red, you can purchase green too. Just make sure you trust the source and get a certificate to go with the stone or piece.
Book over May 1st to share Love Day with the locals.
There's no denying that Prague is one of the busiest cities in Eastern Europe so if you plan to propose on the popular Charles Bridge do so very early in the morning and/or during low season. The bridge is open 24/7.
Beer plays a massive part in Czech culture and it is very affordable!
While same-sex marriage is not legal in the Czech Republic yet, registered partnership is and the country is said to be one of the most liberal in Central Europe.
Prague proposal idea: Charles Bridge like my cousin or a quiet spot on the castle gardens.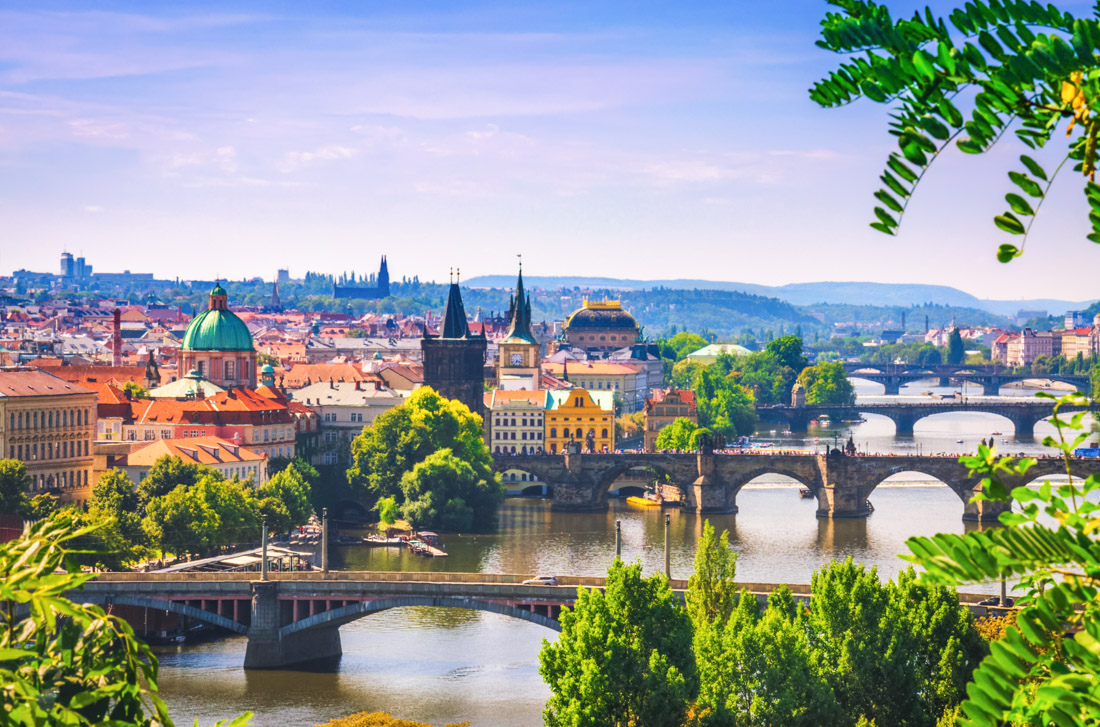 ---
15. Lapland, Finland
Want to feel like a kid again during a romantic winter trip?
Visit Lapland in December to meet the big man, enjoy thrilling husky rides or a daring snowmobile trip.
Adventure fans might want to ski, ice hike or go ice fishing as well.
Warm up in a steaming sauna with your partner at the end of the day or enjoy a hot Glögi Finish mulled wine.
If you're lucky you might just catch the dancing lights on a Northern Lights safari!
Same-sex marriage has been legal in Finland since 2017 and Rovaniemi celebrates Arctic Pride each year. Culturally, sauna experiences are often split by gender and done so naked, something I've had to get over being a prude Brit!
I've not been to Lapland myself but my family are just back and said it's expensive but you forget the price tag when you touchdown because Lapland in winter is pure magic. I would really, truly love to do this trip. Hint, hint.
Lapland proposal idea: during a festive sleigh ride.
---
16. Amalfi Coast, Italy
Every Instagrammer's wet dream is the rugged Amalfi Coast and Sorrento is the perfect base according to my best friend who went on her honeymoon here.
Opt for a hotel on the hill to feel like you are staying in the middle of nowhere with the choice to saunter into the busy town in 15 minutes.
From Sorrento, do a road trip along the coastline and take a boat trip to the lush Positano or visit Pompeii by train.
Alternatively, make Ischia off the coast of Naples your base for beaches, hot springs and castles which is a short ferry ride from Sorrento.
Since Sorrento is expensive, it is often said to be one of the best anniversary destinations in Europe. Avoid high season. A same-sex union is recognised in Italy but not marriage.
---
17. Rome, Italy
Bohemian streets, magical piazzas and street art murals for the edgier couple.
Rome is one of Europe's most romantic getaways and often one of the first city breaks a couple will take.
Visit the open museums of the Coliseum and the Forum, enjoy wine and pasta at the hip district of Monti and party in the night away to live music and cocktails at Trastevere.
Watch the sun set from one of Rome's seven hills such as Aventine Hill.
Read our guide things to do at night in Rome for more.
Also, here's our one day in Rome itinerary and where to stay in Rome.

Bonus – Cappadocia, Turkey
Not quite Europe but so close and no guide to romantic destinations would be complete without a nod to the magical Cappadocia.
Home to hot air balloon rides and fairy chimneys, Cappadocia has increased in popularity since the introduction of Instagram as a planning tool for travel.
With a number of romantic hotels with terraces to watch the balloons rise with the sun and luxurious swimming pools it's easy to see why so many couples use Cappadocia as a backdrop for their wedding pictures.
Turkey does not recognise same-sex marriage and Pride in the capital, Ankara has been banned for security reasons.
Cappadocia proposal location: before a hot air balloon ride. In the balloon would be too tight space-wise.
---
» Read next | Everything you need to know about Cappadocia
---
Pin to your travel planning board for later

---
Final Words
Whether you are splurging or saving, looking for something subtle or extravagant, this guide has detailed the best European cities to visit in February and beyond. Let us know which you opt for in the comments below.