This article has links to products and services we love, which we may make commission from.
So what are the top things to do in San Francisco? Built on hills, with pretty and colorful Victorian houses and that cable car system, San Francisco is pretty but punchy. This city has a strong identity and particular charm so whether you are planning a weekend getaway, working in a stop on a road trip or just fancy a challenge here's the San Francisco bucket list.
---
» You may also like | How to spend 3 days in San Francisco
+ where to stay
---
San Francisco Bucket List
Cross the Golden Gate Bridge
The Golden Gate is, without doubt, one of the most famous bridges in the world. It measures 2.7 km and connects the city to Sausalito. If you are counting steps on your phone, this would be a great walk, and you can enjoy the vista from Fort Point and Battery Spencer.

A must-see in San Francisco.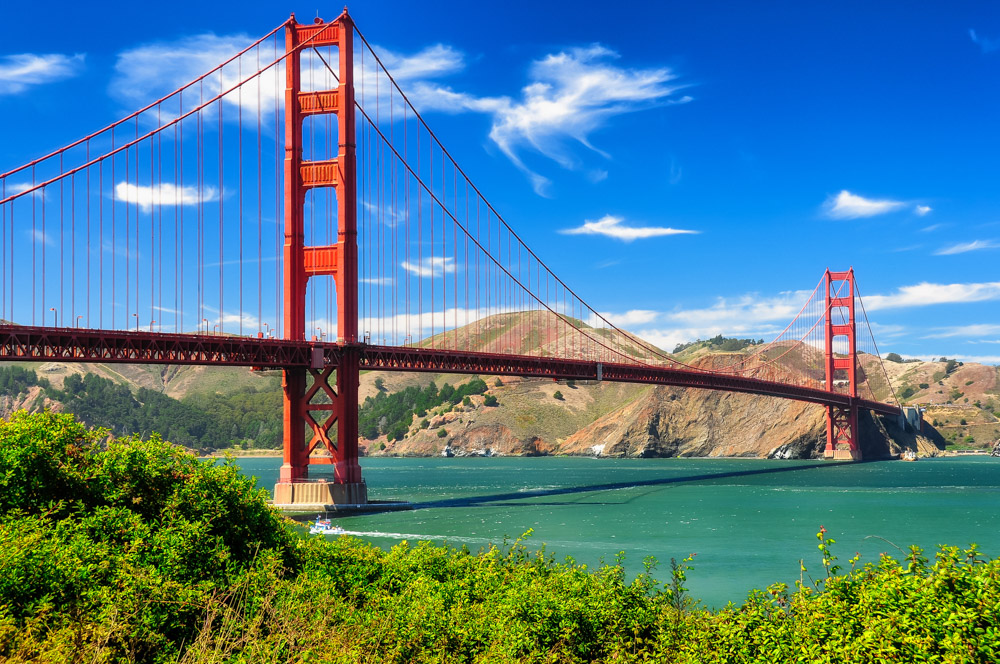 Ride the Cable Car
One of the landmarks of the city, the cable car is a must-see if you are in San Francisco. Getting tickets for your ride might take a while, but the journey is a fun experience, totally worth it!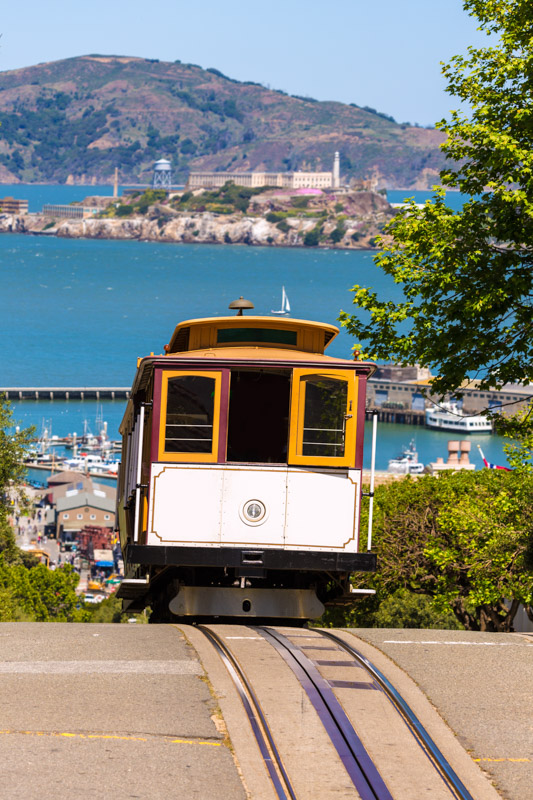 Embark on a Cruise to Alcatraz
If this is your first time in the city, Alcatraz is one of the top San Francisco attractions according to TripAdvisor.

Here you can visit the famous prison, but keep in mind that no one ever escaped from Alcatraz!
During the tour, you can learn more about the history of the place and see the cells that accommodated some renowned criminals.

This tour combines Alcatraz and the Golden Gate Bridge.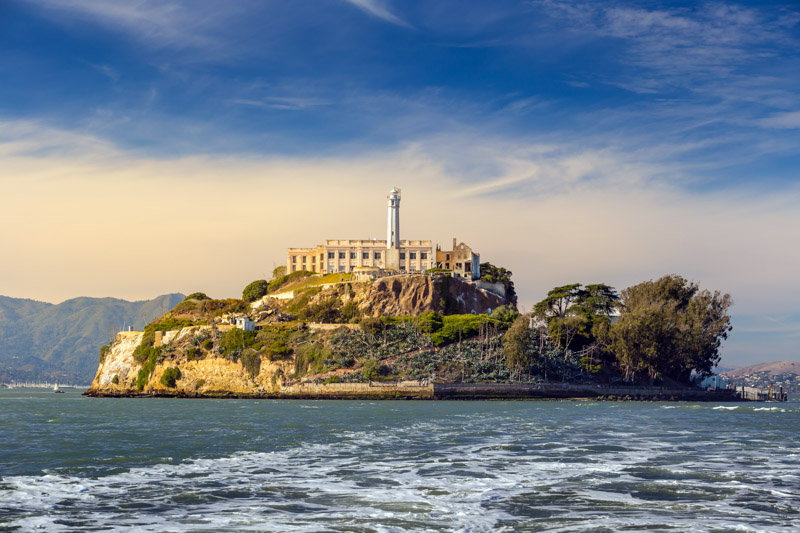 Take a Selfie with the Painted Ladies
No, these are not real ladies, but they will look absolutely adorable in your pictures!
The Painted Ladies is the name of the Victorian houses that have been built in the XIXth century.

Visit Alamo Square
Up on a hill, it offers some of the most impressive views over the city. From here, you can notice the diversity of what San Francisco has to offer.
Check out the Sea Lions at Pier 39
You'll smell them before you see them!

On Fisherman's Wharf, you'll find restaurants, souvenir shops, live concerts, and lots of other tourists as it is one of the most touristic places in San Francisco.
However, there is a reason for you to get there, even if you are trying to stay away from the crowds, and this is the sea lions resting on the pier. It's fun and unique, so make sure not to miss it!
Take a Stroll on Lombard Street
In just a few words, Lombard Street is a winding street. And certainly not the kind of street that you want to take to go to work or to take your kids to school. But it's the perfect street for when you are on holiday! And probably one of the funniest streets in the world!
Get Baked!
Seen the sign on Instagram?

Take the selfie at Mr. Holmes Bakehouse. Donuts, muffins and all kinds of pastries.
---
» Read next | LA bucket list challenge
---
Eat Chocolate in Ghiradelli Square
Ghiradelli Square is probably the happiest place in the Fisherman's Wharf area. And it couldn't be any other way with all that chocolate! Ghiradelli is one of THE brand names when it comes to chocolate, so chocolate lover or not, you just can't miss it.
Have Lunch in Chinatown
The Asian community is well represented in San Francisco, and you will be able to notice this when you go to Chinatown. Having lunch in Chinatown is like a holiday inside a holiday as the atmosphere changes completely.

Love food? You might want to try this Chinatown food tour.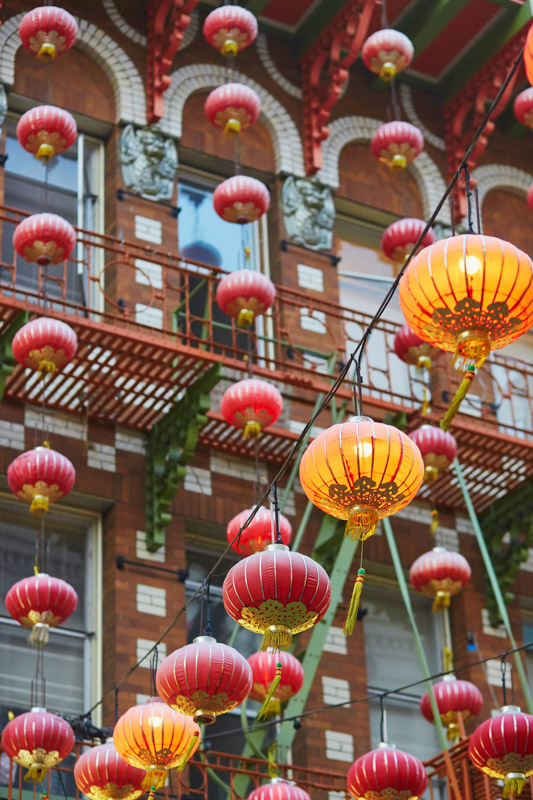 Go Shopping in Union Square
Union Square is in downtown San Francisco, and this is the place to go shopping. You'll find most of the brands you love and much more. Be careful not to get lost in the huge Macy's.
You may also like our guide to San Francisco in December which features Union Square's tree lighting during the month.
Admire the Sunset from Baker Beach
Since I've already mentioned the best place to catch the sunrise, it would be only fair to give a suggestion to sunset lovers as well.
The perfect place to admire the sunset is probably on Baker Beach.
Great views with Golden Gate and the Pacific Ocean.
If you love romantic walks as well as sunsets, you could also try Crissy Field East Beach, and it's less than an hour walk from Pier 39.
Explore a Farmer's Market
If it's Sunday and you want to see what the locals are into when it comes to fresh, healthy food, try a Farmer's Market.
You'll find lots of cool stuff and delicious ingredients for the perfect brunch.
Drink Tea in the Japanese Tea Garden
The Japanese Tea Garden is a public garden located inside the Golden Gate Park.
It's a work of art and not only for those interested in Asian culture.
Here you can have tea or a snack and enjoy the tranquillity and peace for a small entrance fee.
Take Pictures of the Transamerica Pyramid
The Transamerica Pyramid is one of the highest buildings in the area.
Due to its shape, the structure can easily be noticed from most of the hills around the city, so it became an important landmark of San Francisco.
See the City from Twin Peaks
If you love hiking or want to get panoramic views of the Bay Area, you need to get to Twin Peaks.
This is also the best place if you're going to admire the sunrise over the city.
The Castro
Find the dangling legs in the Castro neighborhood.

This is where Harvey Milk started the LGBT campaign.
---
» Bookmark this! Ultimate LA bucket list
---
Enjoy a Seafood Dinner at Fisherman's Wharf
If there is one place perfect for an unforgettable dinner for the seafood lover, this would be the Fisherman's Wharf.
Try Alioto's for its stunning views and great food.
Have Clam Chowder in a Bread Bowl at Boudin Bakery
If there is one food that you can't miss in San Francisco, this would be the clam chowder in sourdough bread, and this is among the best places to try it.
Have Cheesecake at Zanze's Cheesecake
If you love sweets as much as I do, then you probably need more recommendations than the chocolate I mentioned before.
So here comes the cheesecake bomb.
This one is not as famous as the New York cheesecake is, but it should be!
It's lighter and more delicate so that you might need more than one slice.
Participate in the Cherry Blossom Festival in Japantown
If you are visiting San Francisco in mid-April, you can participate in the Cherry Blossom Festival held in Japantown.
A parade, live performances, and demonstrations will bring Japan to live right here in San Francisco.
Dress Up for the Bay to Breakers Footrace
On the third Sunday of May, you can put on an amazing costume and participate in one of the most famous races in the world.
Prizes are awarded for costumes too, not only how fit you are, so show your creativity here!
Enjoy the Music at Outside Lands Festival
One of the most important music festivals in San Francisco is the Outside Lands Festival.
Plan to see San Francisco in August, if you want to enjoy music from all over the world at the Outside Lands Festival.
---
Pin to your San Francisco planning board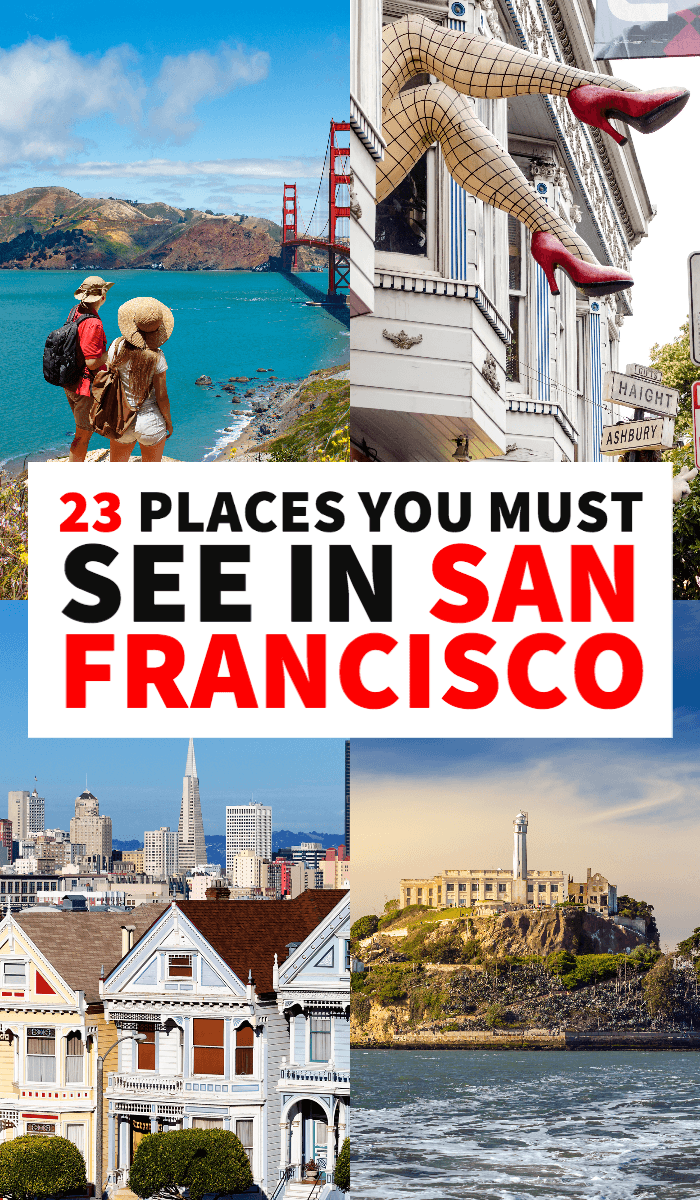 ---
Final Words
San Francisco is a charming and atypical city and not only due to its position on the hills and by the Pacific Ocean. The architecture is fantastic, but so are the parks and the people. It's a city that you should put on your bucket list (if it's not already ready there) with plenty to offer, whatever your interests might be.
You may also like our guide to California in fall.
---
» Read next | 101 things to do in the USA
---
About the author
Anne is a big fan of the USA with its vast landscapes, captivating culture, diverse culinary and thousands of activities.