This article has links to products and services we love, which we may make commission from.
This guide is for those who have suddenly been told that they can't travel and want to scratch that itch, or readers who have a lot of time on their hands and need to entertain themselves.
So whether you are an armchair traveler, looking for practical jobs related to travel around the house or are filling a timetable during homeschooling, here's the ultimate list of travel-related things to do at home including crafts, food, education and exercise.
Travel-Related Activities You Can Do Home
1. Virtual Tours of Museums, Landmarks, Parks + Wine
Free Tours
Never mind a line skip ticket, those in self-isolation can still enjoy front row seats of the world's top museums including the British Museum, the Guggenheim and Anne Frank's House in Amsterdam.
Using the timeline and destinations on the British Museum site, you can see the items that the museum 'acquired' to find out more about them.
Normally you need a couple of hours to visit the Guggenheim in NYC but today you can look at photographs of the modern art hung on the walls within minutes.
See the artefacts of Anne Frank's house and learn about the family who protected her from the Nazis.
Want more than museums? Beat the crowds at landmarks too using Google Street Views. Here's the Taj Mahal for starters.
Love to go outside? Google Earth zooms in to National Parks around the world. Here's the Badlands in the USA.
LA is sharing a sunset over Venice Beach every day.
Need some space? Alder Planetarium has live exhibitions.
Tune in radio stations all around the world at Radio Garden. Beautiful.
→ Lesson idea: Set a challenge to spot certain things in each Street View or draw a landmark but in a different setting/season.
Get lost in travel by taking this quiz to see what travel quote is your mantra.
Mines is 'surely all the greatest wonders of the world, the horizon is the greatest'.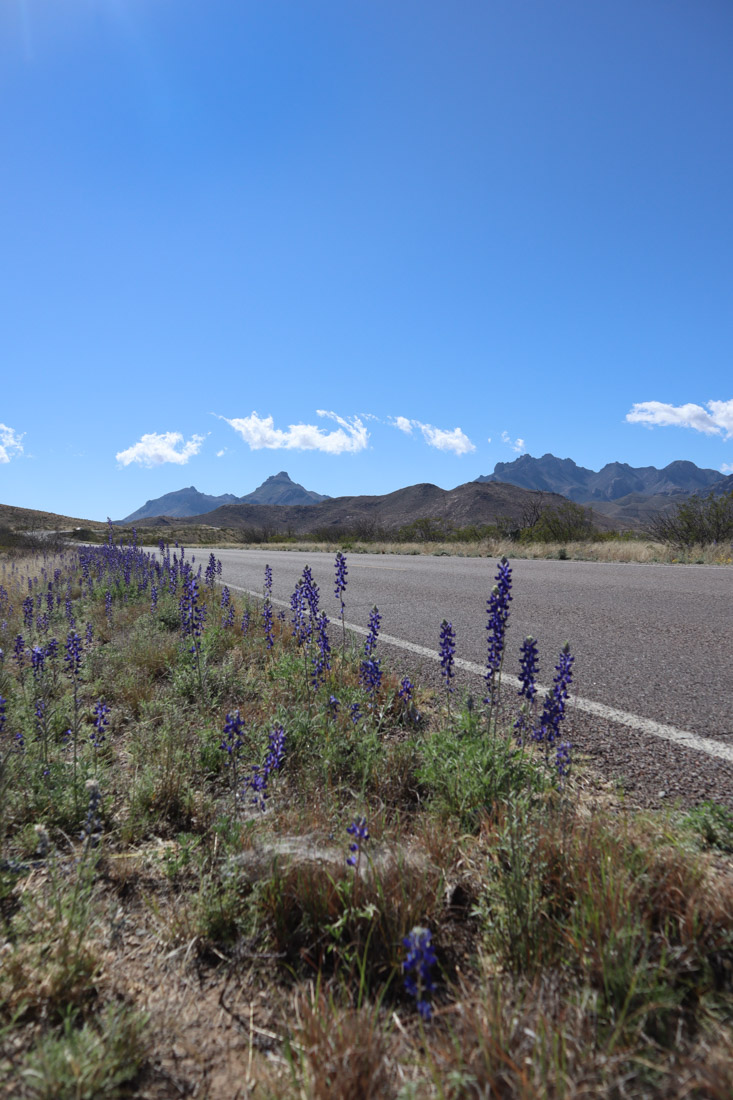 Guided Tours
Harry Potter
Potterheads! Don't be bored muggles.
Join The Potter Trail around Edinburgh during a 1-hour private video tour of Harry Potter locations in Edinburgh.
Richard and the team are trained performances and Potter enthusiasts.
Not only do you collect points throughout by answering the quiz questions but you can also test the tour guide.
The tour is normally £40 but if you quote 'twoscotsabroad5' at checkout you will get 5% off! Reserve your spot here.
Any referral commission received will be added to The Potter Trail's donation to Scottish Trans Alliance in reaction to JK Rowling's recent actions.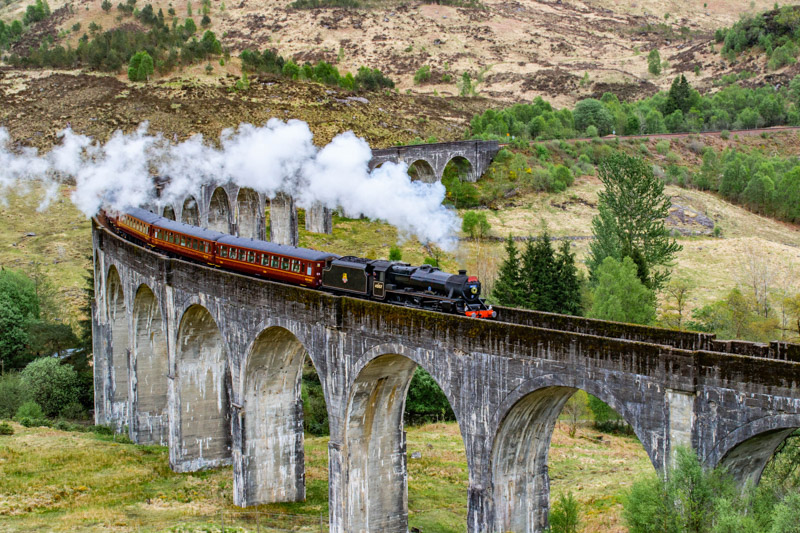 Outlander Virtual Tours
You read that right!
Now you can follow of the steps of Jamie and Claire without leaving your home.
Our friends at the award-winning Mary's Meanders have been delivering Outlander tours for the last six years.
Anne and Emma are the sweetest and know all things Outlander and ancestry in Scotland.
In this online Outlander tour, you join Mary's Meanders and fellow Outlander fans/friends via Zoom and take a tour of the Outlander locations in Scotland.
Here's a picture of me in Falkland aka Inverness in Outlander. Recognise the scene?
For more information and the booking form, see here. Tell them Two Scots Abroad sent you!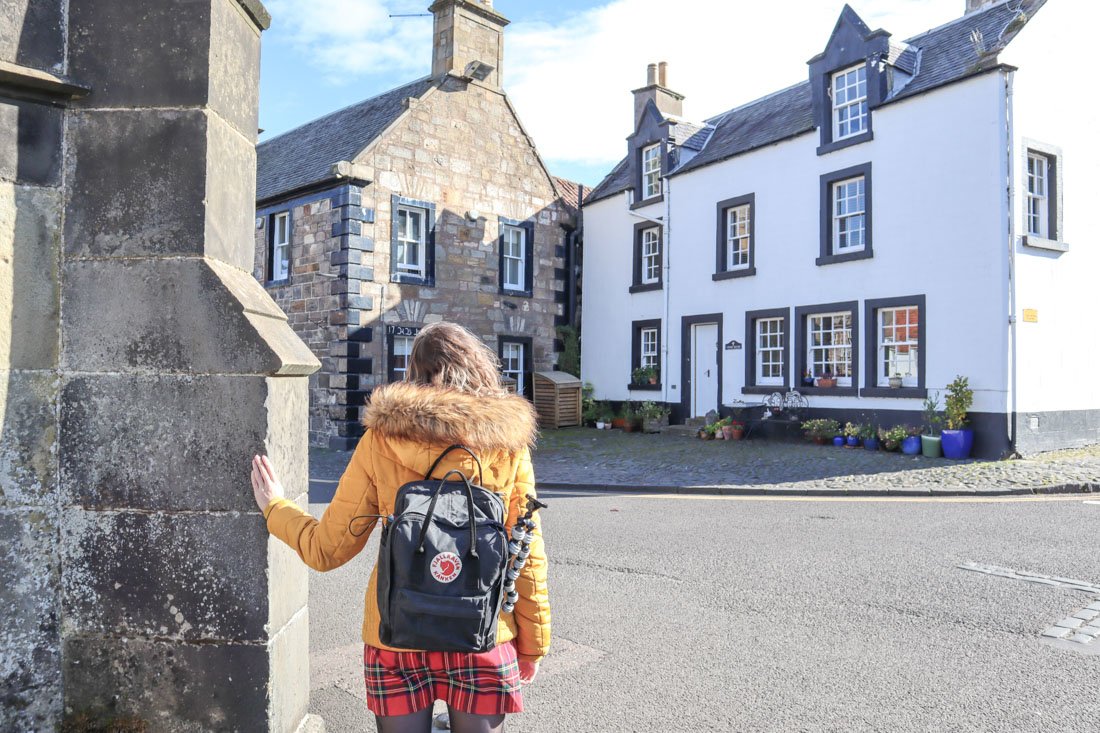 Movie Tours
Discover movie locations, virtually, in Edinburgh or London.
Tours with a Conscience
Support ex-homeless people while taking a UK city tour with Invisible Cities.
For The Big Kids!
Our friends at Luxe Adventure Traveler are hosting virtual wine tasting experiences! Check out the schedule here.
2. Virtual Guided Tours of Popular Places
Step into the Sistine Chapel, meander around the Met or head underground from the comfort of your armchair with this exciting lists of virtual tours from home with guides.
Virtual 3D Animals
I am about to rock your world!
Using your phone, ask Google to see a bear or another kind of animal
Choose 'View in 3D' and follow the instructions letting your camera take in some of the floor.
Boom! You now have a bear in your house.
3. Watch a Comedy or Theatre Show
Big fan of the Edinburgh Fringe?
Seeing a comedy show doesn't have to happen only once a year!
The Stand Edinburgh and The Stand Glasgow have a Stand on Demand programme where you can rent comedy stand up on their site.
Or what about a bit of magic?
Quantum Magician is putting up tuition videos on his site here.
The world-renowned National Theatre offers streaming.
Check out options through this link.
Finally, Andrew Lloyd Webber has announced that every Friday evening is now musical night on YouTube!
It will be streamed on the channel, The Show Must Go On!
You can rent previous shows too.
4. Colouring In Books For Big Kids
Colour in Edinburgh Castle, shade in some sweary words or crayon Claire and Jamie from Outlander (UK / US) with these adult colouring-in books.
While the benefits of colouring in are debated, mindfulness gurus suggest that the act helps reduce anxiety.
If anything, it's 10 minutes away from your phone or tablet while you chill in the house.
5. Learn a Language
For my next trick and trip, I'm going to be fluent in…
Thinking about learning a second language and keep putting it off?
Use this time indoors to finally smash that goal.
And that's actually how it starts.
Set an achievable goal, a deadline and identify how you are going to reach that goal.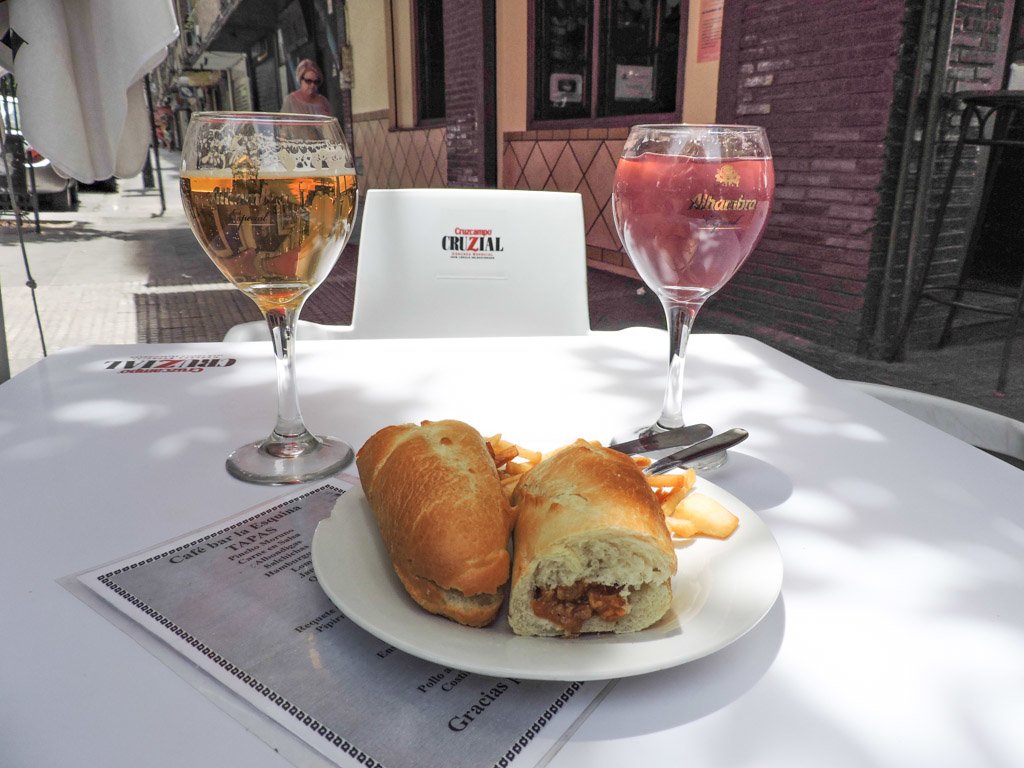 For example:
Goal: The ability to read and understand a menu in my chosen language
Deadline: Three days
How?
Use the Duolingo app daily to get to the 'restaurants' section

Write out food types and restaurant lingo into a notebook

Commit to repeatedly saying food types and recording to your phone for one hour each day



Assessment
Create a menu without looking at support

Order from the menu and record on your phone or to a native who speaks the language through voice recording or video call
How long does it take to learn a language? That depends on how much time you commit.
Learning Methods
You can't immerse yourself in the culture since you are staying at home, but you can do the following:
Bombard Your Brain
Listen to radio stations and songs in the target language

Watch YouTube vlogs in the language

Get into a TV show, even better if you can find a show or film you know well which is then dubbed in the language
Study The Language
Use online courses to study reading, writing and listening aspects of the language

Read children's books and translate, building a word bank in a notebook

Speak to natives through video calls if you can

Use free apps such as Duolingo to have fun while you learn



Assess Your Progress
Create, write a report, fictional story, blog, newspaper article, menu, advert, etc

Share; is there anyone that can mark your work for you online?
Teach others, also known as The Protégé Effect, one of the best ways to consolidate learning
6. Cook an International Meal
Taste your travels again. Here are some of our favourites which Chef Craig makes frequently.
International Breakfast Meal Ideas
Tex Mex burrito: Refried beans, scrambled egg, cheese, hot sauce, soft tortilla

French Toast: is it actually French? Bread dipped in eggs and fried

Porridge (oats) with peanut butter: Perfect Scottish/Canadian fusion

Typical Nicaraguan breakfast: Gallo pinto (rice with red beans), eggs, soft tortilla
Wash down with Greek frappe, better than Dalgona Whipped Coffee apparently!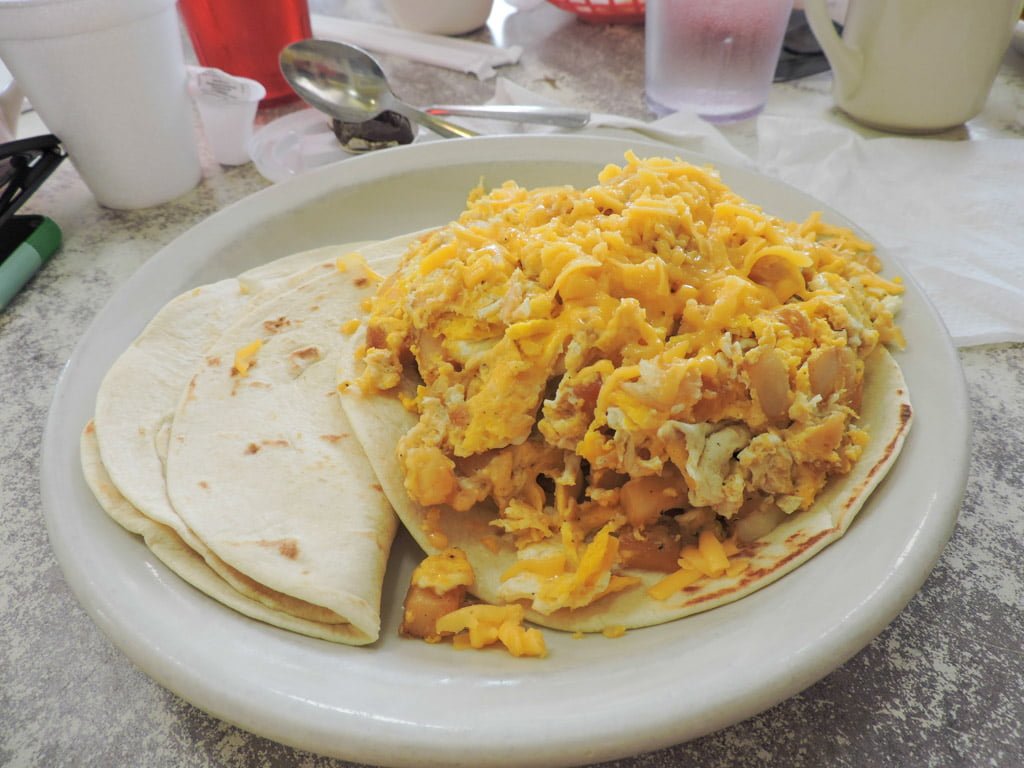 Lunches and Dinners
Cuban Ropa Vieja: Slow cook beef (we use pork), veg with oregano, ground cumin, sweet paprika and tomato. It's supposed to have olives but Craig says no

Scottish haggis, neeps and tatties: Meat or veg haggis, boiled turnip and mashed potatoes
Hungarian goulash: Slow cook sh*t loads of paprika, tinned tomato, bell pepper and meat
Med Mezze Platter: I love to assemble food like falafel, couscous with chilli, mango, yoghurt with mint, salad, hummus
→ What are your favourites? Share in the comments below.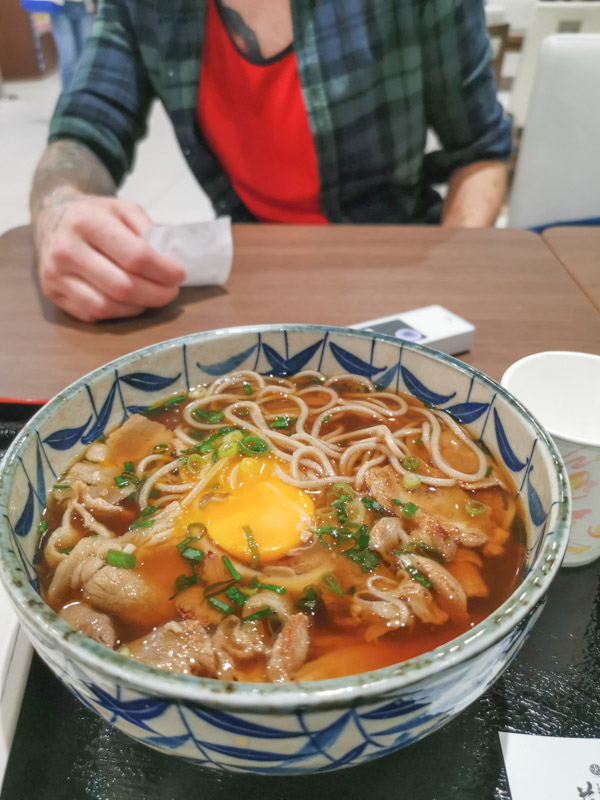 7. Cook With a Class By Live Stream
You need to be in a kitchen with a professional chef to learn to cook a native dish right?
Wrong!
Take a two-hour pasta making class by Livestream with Nonna Live.
All you need to do is go here, pay $50 (down from $100) and select a date for your live stream lesson with an authentic Italian cook.
Not only are you learning a new skill you are supporting a business who is not making any income now that we can't travel.
A week before your lesson you will be sent a shopping list which links to Amazon.
My friend Christine took this class in person and is asking content creators to help support Nona through live streams.
8. Drink Your Way Around The World
Does what it says on the tin!
Booze your way through Britain with scrumpy (cider), gin and whisky, belt down the Belgian beers and get the party started with tequila from Mexico.
Here are some of our favourites:
Absinthe from Switzerland, who knew?!

Barraquito: Coffee from the Canaries, condensed milk, Tia Maria, espresso coffee, milk

Bulls Blood: Wine from Eger, Hungary UK
Edinburgh Gin: Nation's sweetheart, neither of us drink gin but everyone else does

Cuba Libre: Rum, coke and lime. Simple

Hand Grenades from New Orleans: Gin, vodka, light rum, melon liqueur, pineapple juice

Ice Wine from Canada
Laphroaig Whisky from Scotland
Palinka from Hungary: Good luck!

Pisco Sours from Peru: Blows your mind

Punk IPA craft beer by Brewdog in Scotland
Ron Miel: Honey rum, add to a cup of tea
Sake from Japan: Like wine, there's a sake for everyone! I like sweet sake
Schnapps from Austria

Tinto de Verano from Spain: Table red wine with a mixer like Fanta or soda and fruit

Unicum from Hungary: Similar to Absinthe
Zubrowka vodka from Poland: Drink neat or with apple juice
You could even play a round of international pub golf! Get your pals involved via video call.
Create a scoreboard and celebrate the winner.
I'm well aware that we know more booze than meals! Don't forget your hangover busting hydration tablets UK / US.
Build a Beer Map
Craft beer fans should check out this beer map (UK / US) which has spaces for beer caps!
Decorative and documents your beer trail.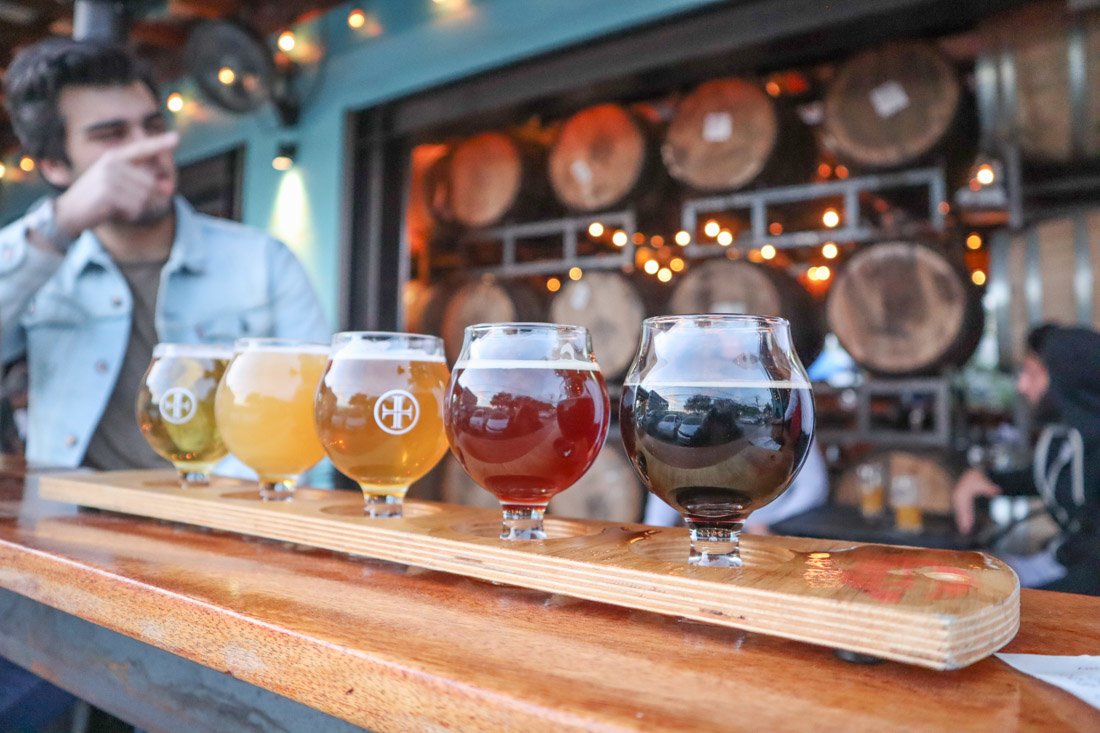 Or let a Parisian take you on a wine and cheese tasting session, through your screen!
This 60-90 session is available to readers from mainland US.
French cheese and wine is delivered overnight and attendees learn more about the four kinds of cheese and three wines during the session.

Find out more here.
9. Dancing With The Stars
What's your vibe, flamenco or the fling?
Dance plays a huge part in culture; pick your passion and learn to dance.
A way to introduce some exercise for the body and the brain.
Did you know I was a Highland dancer from the age of 2 until I was 17?!
Here's a lesson of the Highland fling which I quickly knocked up.
Please please please tag me on social media once you've learnt it. I want to see your videos. I'm at @twoscotsabroad on every channel.
Here's the music.
I've also typed up the instructions below.
How to do the Highland Fling
Introduction
Stand tall, zip your body up, ankles together, toes pointing out to create a triangle

Ball your fists and place on your waist just above your hips

Bow from the waist for three counts

Bow back up for a further three counts

Raise your feet so you are standing on the balls of your feet, ankles and legs together
First Step
Put your left arm in the air with a curve on the elbow, your middle finger touching your thumb

Point your right toes to the side
Hop your right foot to the back of your calf creating a triangle with your leg
Hop your right foot to the front of your leg, retaining the triangle
Hop your right foot to the back again
Swap sides and do the same with the left foot
Turning
Arms on your waist like before

Point your left foot to the left

Hop a quarter turn and place your left foot on the back of your right calf

Hop another quarter and place your left foot on the front of your right calf

Finally, hop all the way around to the front with your left foot on the back of your right calf
End
Come down from the balls of your feet

Take a bow, see the introduction instructions

Congratulations! Now show me, tag @twoscotsbroad
You may also like | Where to meet sexy men in kilts in Scotland
10. Kids Olympics at Home
OK, that's a slight exaggeration but the gorgeous Joe Wicks from The Body Coach has a catalogue of lessons on his YouTube channel.
Wicks has been working on his mission to get more kids moving for a while now.
His lessons are accessible and fun.
11. Build a Golf Simulator
It might not be the Old Course in St Andrews but if you have room to swing a cat you can build a golf simulator.
This guide details exactly what you need and how to do it.
12. Escape The Room
You've maybe come across an escape room on a rainy day during a city break or have been forced to endure one during a team bonding event, well guess what?!
You don't have to leave your home to try and escape if you have Alexa.
Just ask Alexa to 'launch escape the room' and choose which room you would like to escape.
Alexa will then describe the scenario and you reply with instructions. Keep it simple and watch your speed.
This really challenges your brain because you have to visualise while remembering what you've been told to escape to freedom.
13. Board Games Aren't Boring
Set up a game of Risk to fight out a conflict or play a city-specific Monopoly.
Here's Scotland Monopoly (UK) or National Parks (USA) as an example.
Jigsaw's going down well in Travelnuity's house too.
14. Play That Funky Music
Like Craig, do you have two guitars gathering dust in the living room?
It's time to pick a tune and learn it. Check the University of YouTube for lessons.
What's your weapon of choice?
15. Make a Playlist
We do this for most trips.
Pull up Spotify, create a playlist, add pals to help and let the tunes take you back!
Here's our Scotland playlist.
Pretend you are road tripping through Europe.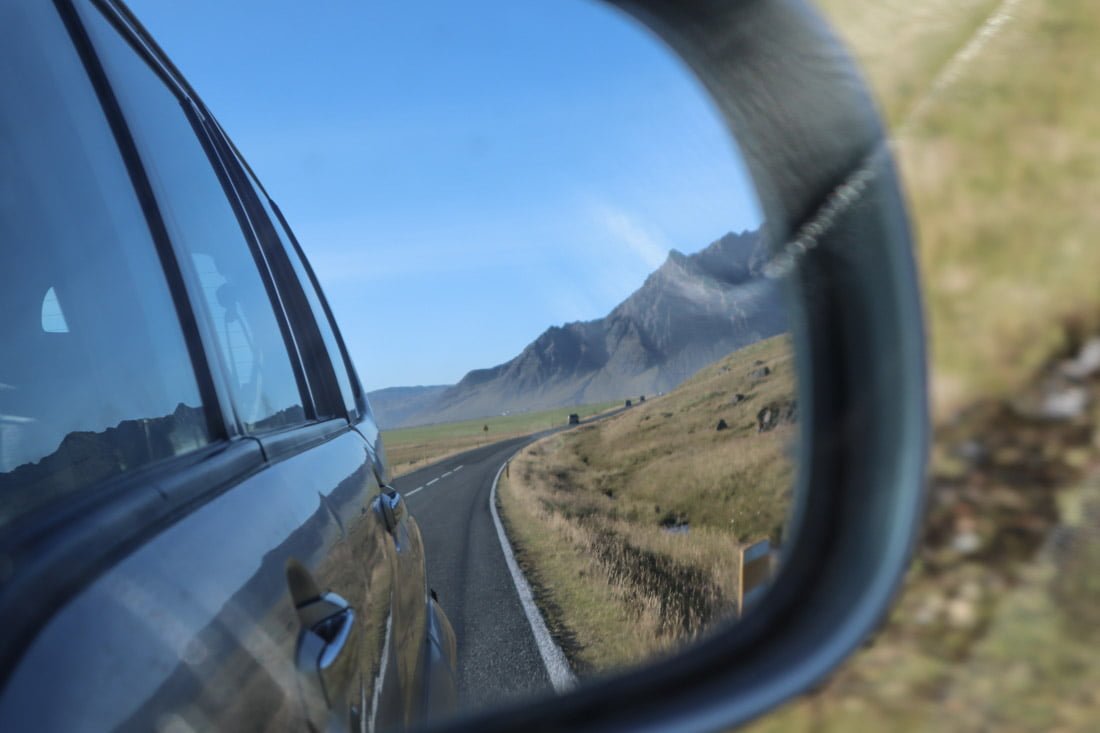 16. Become a Photographer
Learn how to take better holiday photos on your phone or camera by doing a photography course.
Nikon Camera have realised a whole bunch of online courses which you can now access for free.
Happy with the basics?
What about delving into post-production?
Here's my friend Scott's hyperlapse class course.
17. 'Upgrade Your Brain'
My friend Alison sent me this link to FREE Udemy courses in case I wanted to 'upgrade my brain' which I thought was a genius way of putting it.
Udemy is a bank of paid-for courses but there quite a few free ones covering heaps of topics from job interview formulas to ethical hacking.
18. Holiday Nails
Give a new meaning to holiday nails by doing them yourself.
I know! What a throwback idea.
Pick a destination and adopt the flag or choose a theme like Disney and go all out.
If you need to remove your Shellac yourself, cut up pads, soak in acetone, wrap tinfoil around your fingers and leave for ten minutes. Scrape off the flakes. Not ideal but needs must!
19. Yoga at Home
Grab a towel or a yoga mat and stick on 30 Days With Adriene on YouTube.

She's cool, makes you feel good about yourself and eases you in gently.
20. Sort Out The Travel Drawer
Guilty of decanting your travel essentials into the drawer and playing the rummaging game for the next trip?
Now is your time to sort out your travel shizzle.
Use boxes to separate and bags for storage. Ditch old liquids and clean out bottles for future use.
Don't have a travel drawer? Sort out your clothes drawers.
I've recently started rolling my clothes and inserting them into drawers. Game-changing space hack.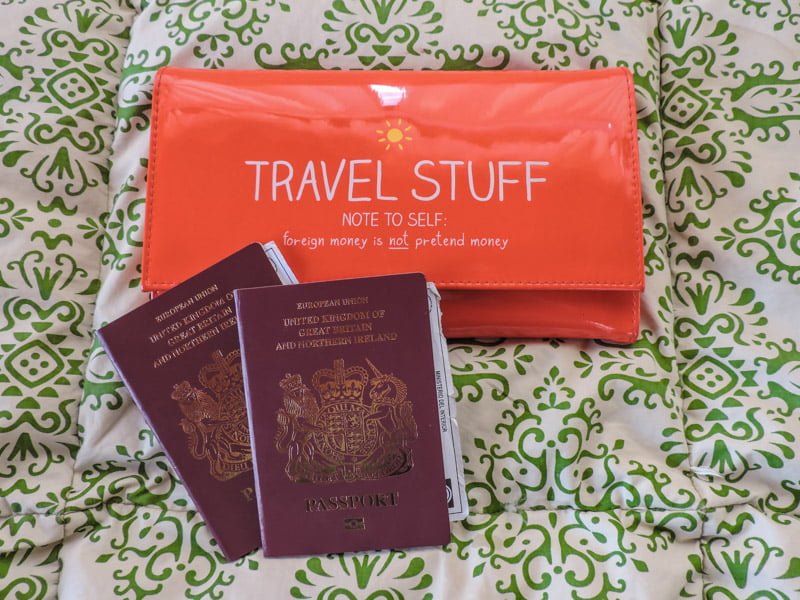 21. Watch Travel Related Shows
My name is Gemma and I am a TV-aholic.
I've not seen everything though so I'm going to put a * next to what I've still to smash. Share your suggestions below, please.
Honestly, the shows I'm recommending below are seriously good TV. My choice of movies, on the other hand, might not be to everyone's taste!
Netflix Travel/Destination Shows
New York
Gossip Girls, How I Met Your Mother, Friends, Suits, Mad Men, The Get Down, You, The Unbreakable Kimmy Schmidt, Pose, Tiger King, Power*, Brooklyn 99*, Russian Doll*, Sex and the City is on Now TV.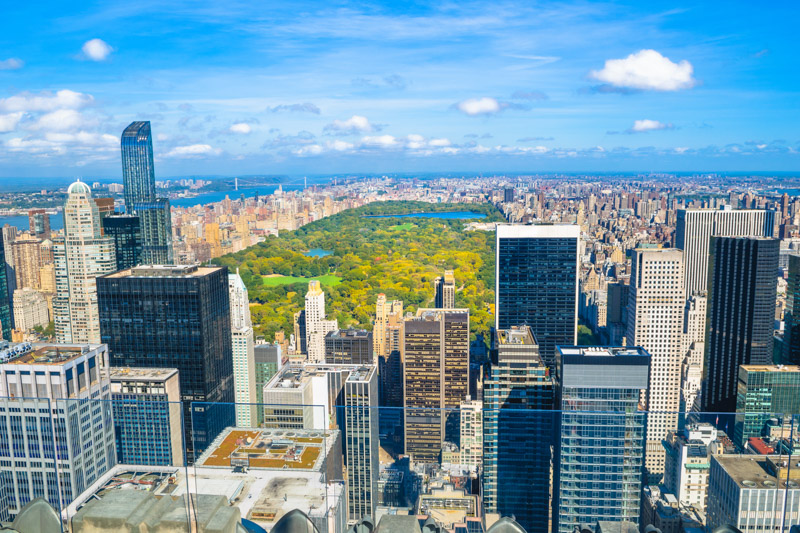 California
Fresh Prince of Bel-Air, Soundtrack, You, Glow, The Politician, Girl Boss, Big Little Lies is on Now TV.
Washington DC
House of Cards, Homeland, Knock Down The House*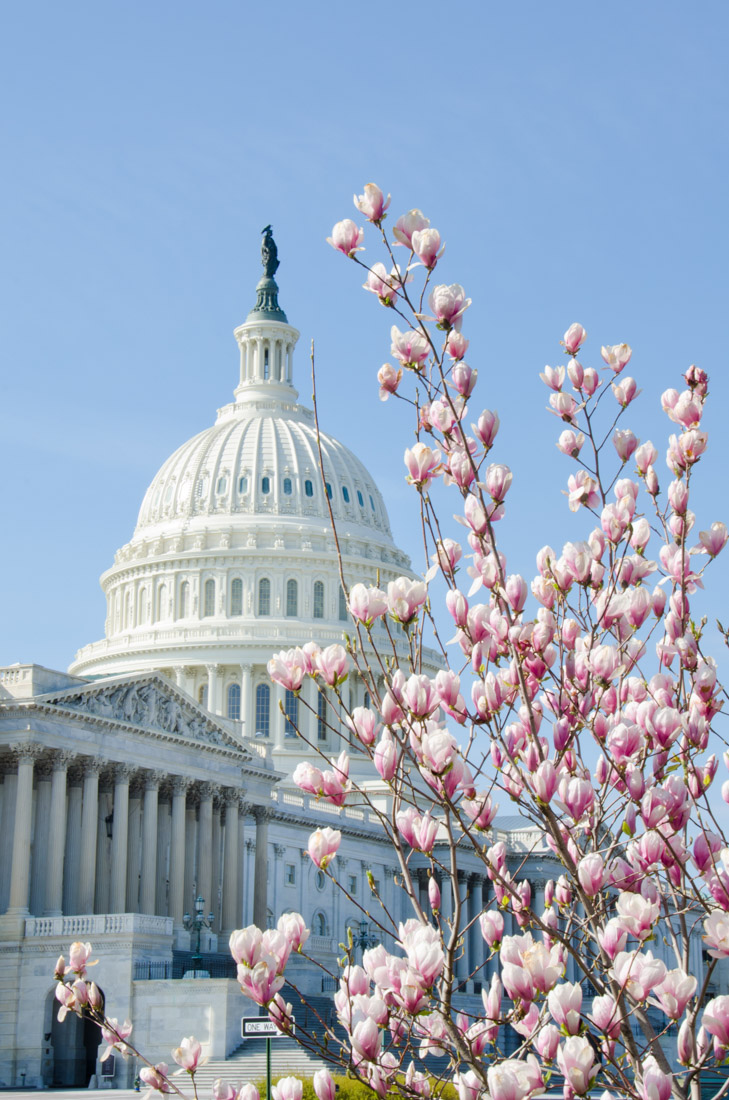 Philadelphia
How To Get Away With Murder*
Miami
Jane the Virgin, Dexter (thanks Midnight Blue Elephant).
Texas
Cheer.
New England
Gossip Girl.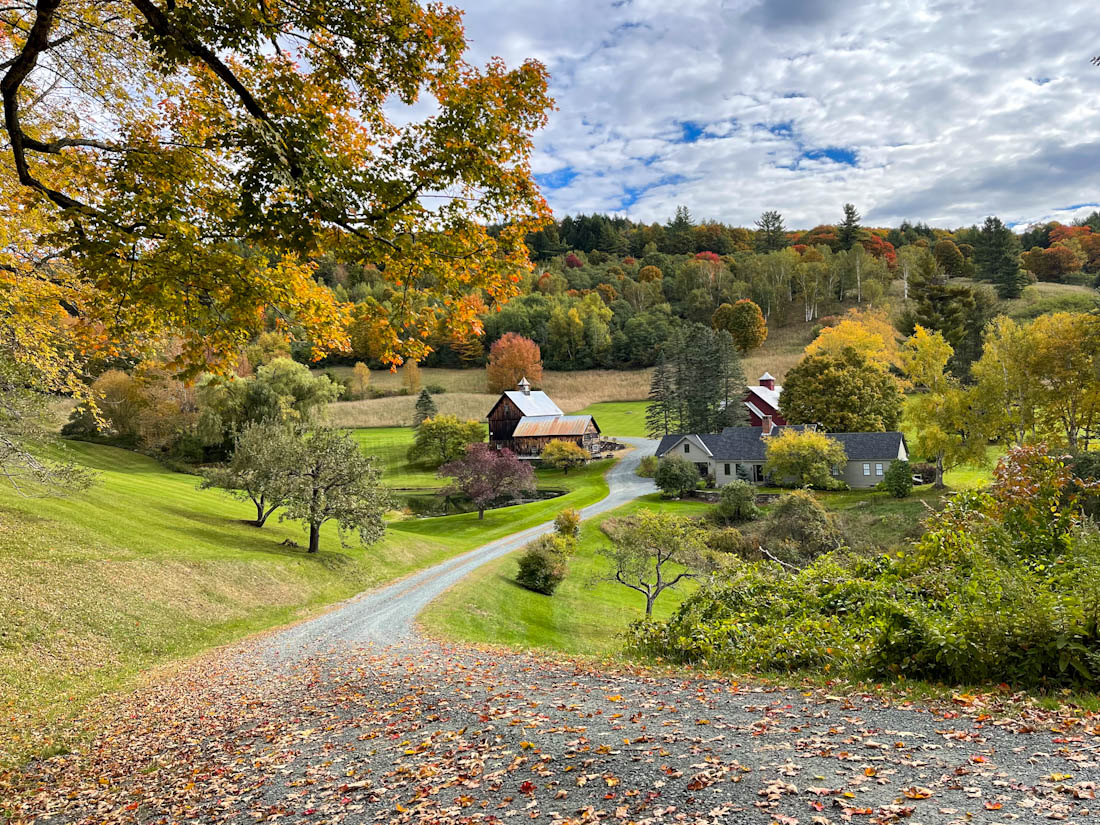 UK and Ireland
White Gold, Gavin and Stacey, Peaky Blinders, Unforgotten, Fresh Meat, Derry Girls, Happy Valley, Skins, Top Boy, The Crown, Bad Education, Line of Duty, Outnumbered, The IT Crowd, Bodyguard, Sherlock, The Thick Of It, Peep Show, Doctor Who*, Still Game, People Just Do Nothing, Marcella, Absolutely Fabulous, Extras, Bridgerton.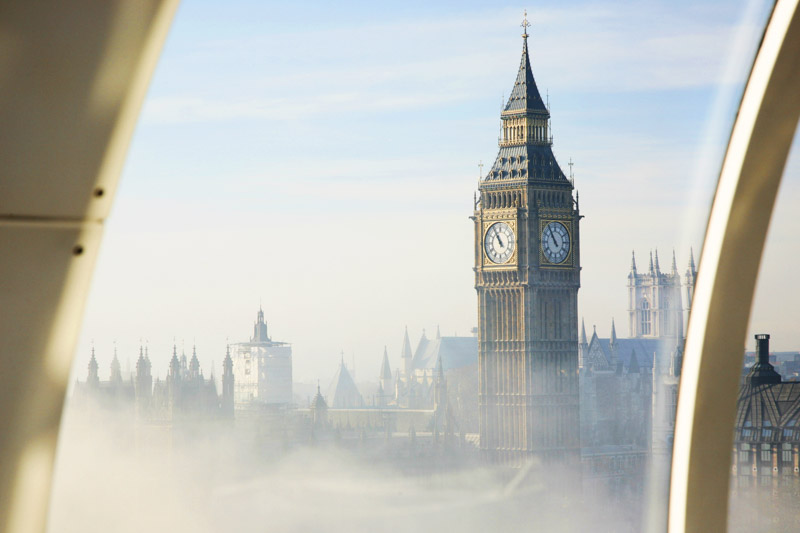 Central and South America
Narcos.
Australia and New Zealand
Top of the Lake.
International
Planet Earth, Blue Planet, Dark Tourist, Jack Whitehall Travels With My Dad, Top Gear.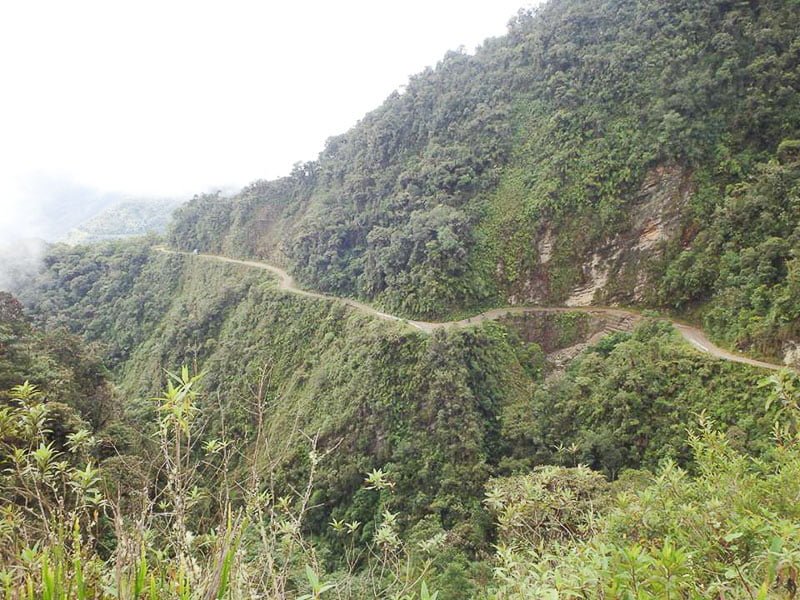 Destination Themed Movies
USA
Brooklyn, Isn't It Romantic, New Year's Eve, Wine Country, Someone Great, Lady Bird, Clueless, The House Bunny, La La Land, Legally Blonde, Pitch Perfect, When Harry Met Sally, Dallas Buyers Club, Goodfellas, Birdman, Gatsby, Annie.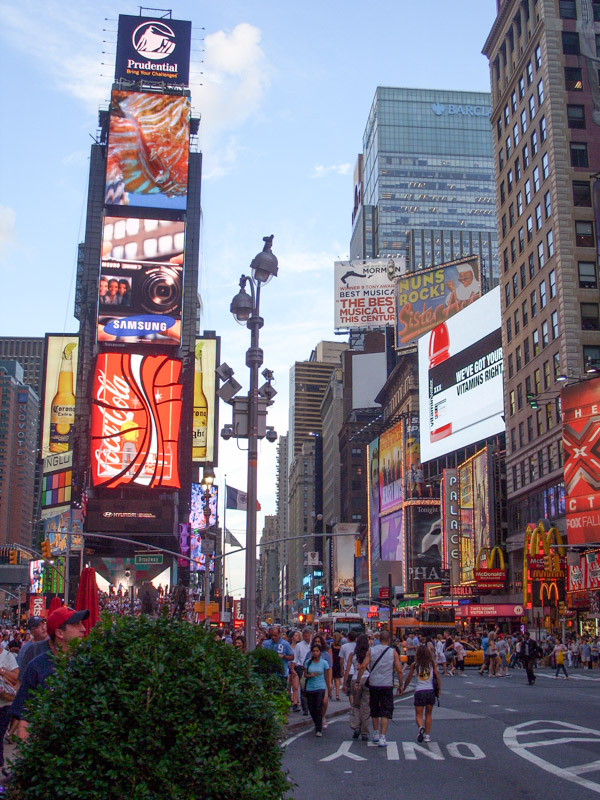 Europe
Eat Pray Love, Outlaw King, The Two Popes, The King*, What A Girl Wants, Midnight in Paris, From Rome with Love
---
» My friend Sonja has a list of Scotland themed movies here

---
Asia
Lost in Translation (Japan).

India
Lion.
22. Read A Book
Switch off, tune out and get lost in the narrative about a destination or non-fiction travel experiences.
My friend Yvette has listed books related to Scotland here
Travel Guides By Fellow Bloggers – Please Support
The Grand Hostels: Luxury Hostels of the World by BudgetTraveller UK
Dark Skies (Lonely Planet) by Valeria Stimac UK
Read the full guide to travel books by travel experts here.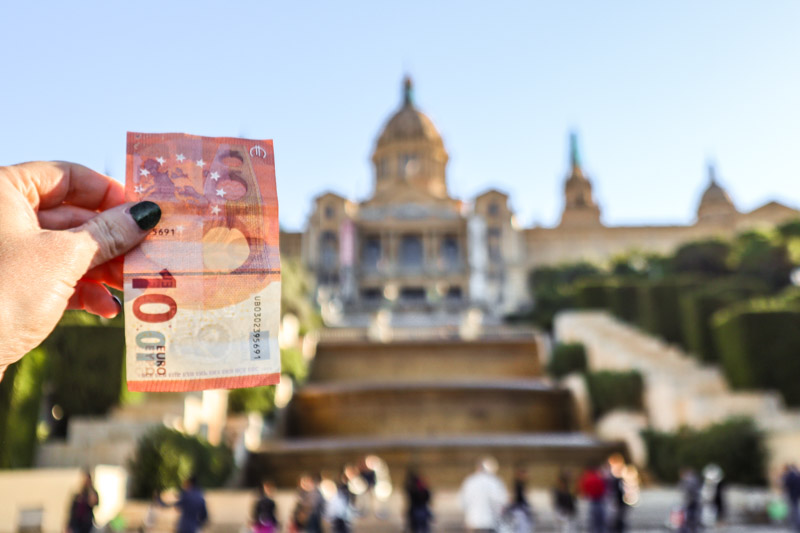 23. Buy Travel Gifts
Show the travel fan in your life that they will travel again or remind them of a positive travel memory.
We have heaps of gift guides on Two Scots Abroad depending on the type of travel.
24. Make Travel Inspired Presents
Short on spends but still want to make a gift? Let's get creative.
Cut out the area that means something to you and/or the receiver

Frame it or put it on a card

Read more home-made gift ideas here
Or purchase a professional photographer's image on a travel notebook.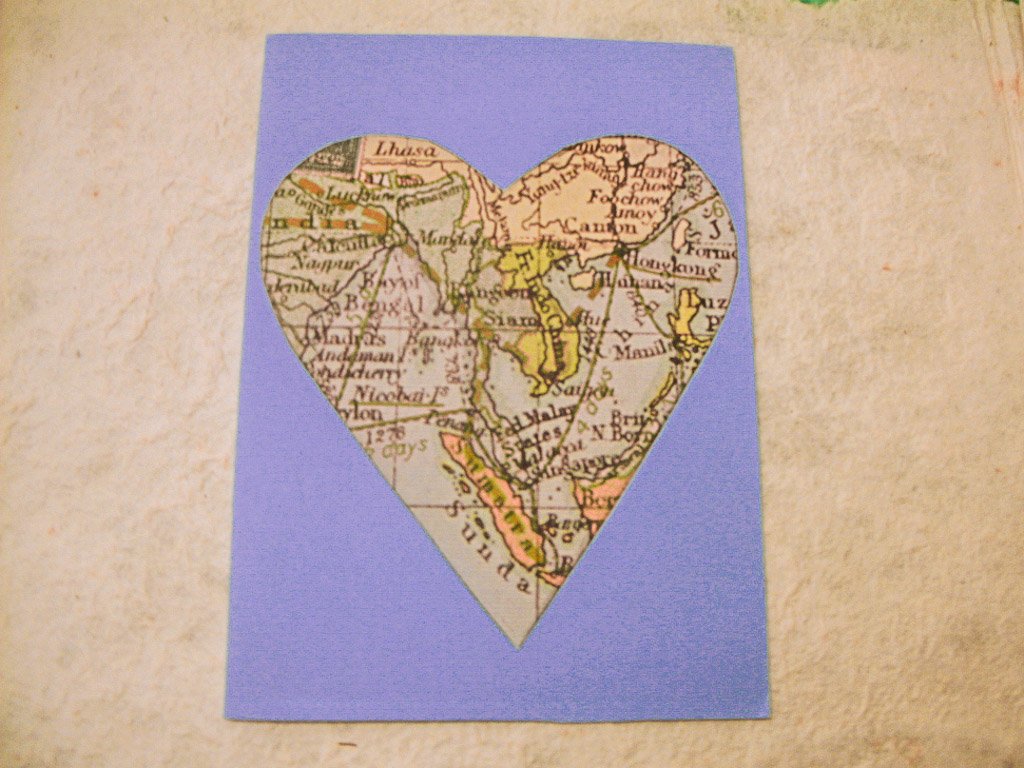 25. Start Your Zero Waste Journey
Panicking about all the plastic? Cautious of your environmental footprint?
The zero-waste community has created a wealth of resources and products to help you make the switch.
Consider the following:
Go for delivered glass milk bottles over store-bought cartons

Switch tampons for period pants (my preference – get 15% off) or a menstrual cup UK / US
Use old clothes for cleaning
Invest in a tote and say no to single-use bags
These small steps will make a big difference in your mindset. Read more about my zero-waste journey here.
26. Create a Spa Experience
Turkish hammam scrubs are probably out the window unless you have a large tiled area and a tall Turkish man to hose you down, but a relaxing spa experience is doable!
Fill the bath, drop a bath bomb, dim the lights, light the candles, slap on a hair and face mask. Zen.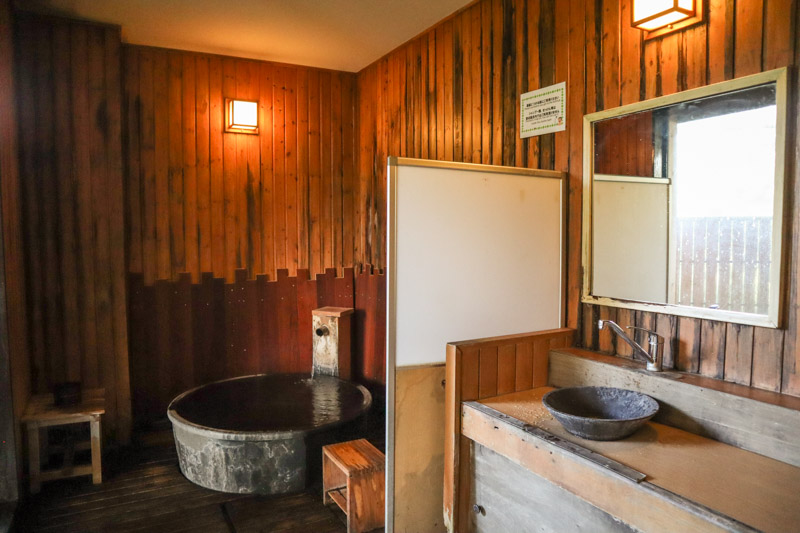 27. Make a Spa in a Jar
Want to make someone feel better?
Grab an empty jar, put a nice piece of material around it and fill it with mini bath melts UK / US and beauty products.
28. Go Camping
My friends Megan and Scott from Bobo and Chichi jokingly suggested we drive around the corner in our campervan to have one night out in the wild.

Jokes on them as I'm genuinely suggesting you build a fort or pitch a tent (minus the pegs), make some s'mores and pull out your best campfires songs.
This activity is especially fun for families.
29. Learn To Camp Cook
Got a camping stove that needs to be dusted off?
Now is the time to light that baby and using only the bare essential ingredients learn to camp cook.
Example of recipes can be found in these campervan cookbook UK / US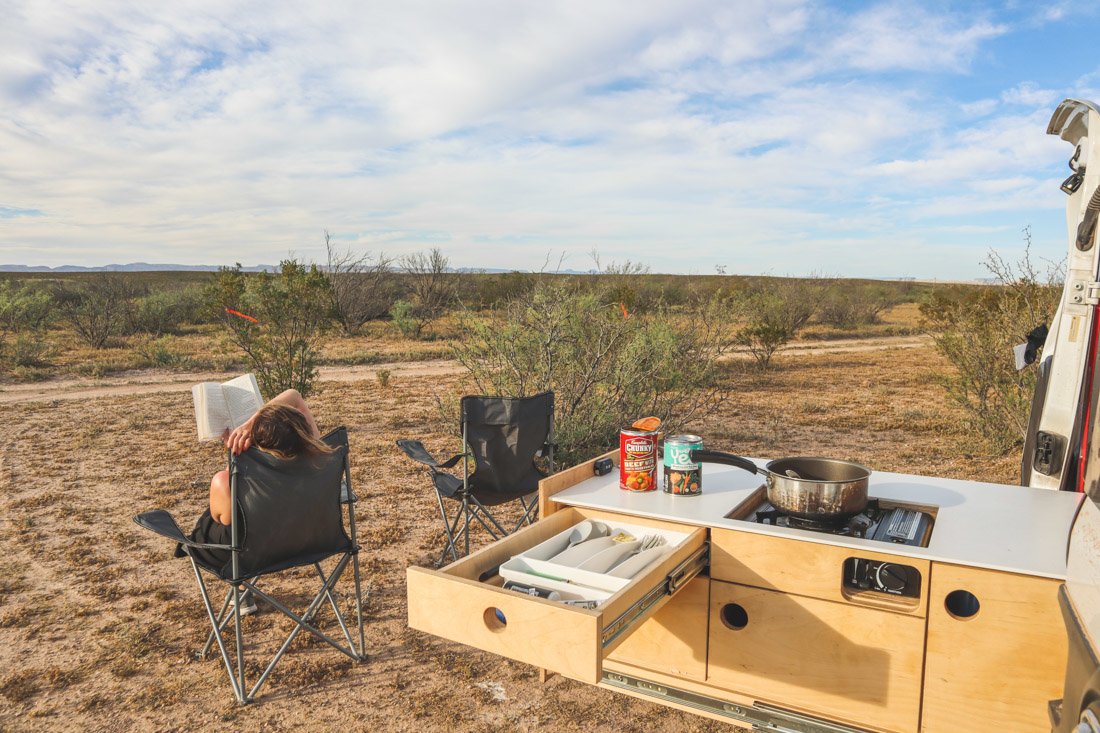 30. Build Your Survival Skills
Any Bear Grylls looking to go off the grid?
Whether you are looking to grow your own veg or dressing a wound now is the ideal time to sharpen your mind as well as your pen knife.
31. Bring Travel Memories Into The Home
There are lots of ways to bring past trips into the present:
Print images and frame

Create scrapbooks with messages

Build bullet journals

Add clips to polaroids and pin to walls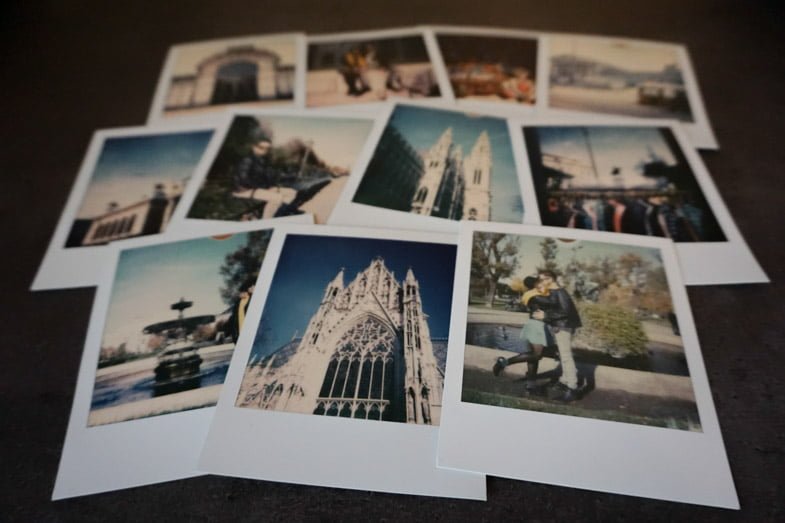 32. Scratch Map
A popular travel gift is a world or State Scratch Map UK / US which starts with a metallic map outline and reveals a country once scratched lightly.
33. Waterproof Your Coat
Eurgh, a job I've been meaning to do forever but keep putting it off.
Waterproof your coat to ensure it continues to be water-resistant.
Use reliable cleaning and sealing products such as Nikwax Tech Wash and Nikwax Wash-In. Buy the combo here UK / US.
34. Clean Your Hiking Boots
Place down an old piece of material to protect your floor.
Find an old toothbrush and get scrubbing.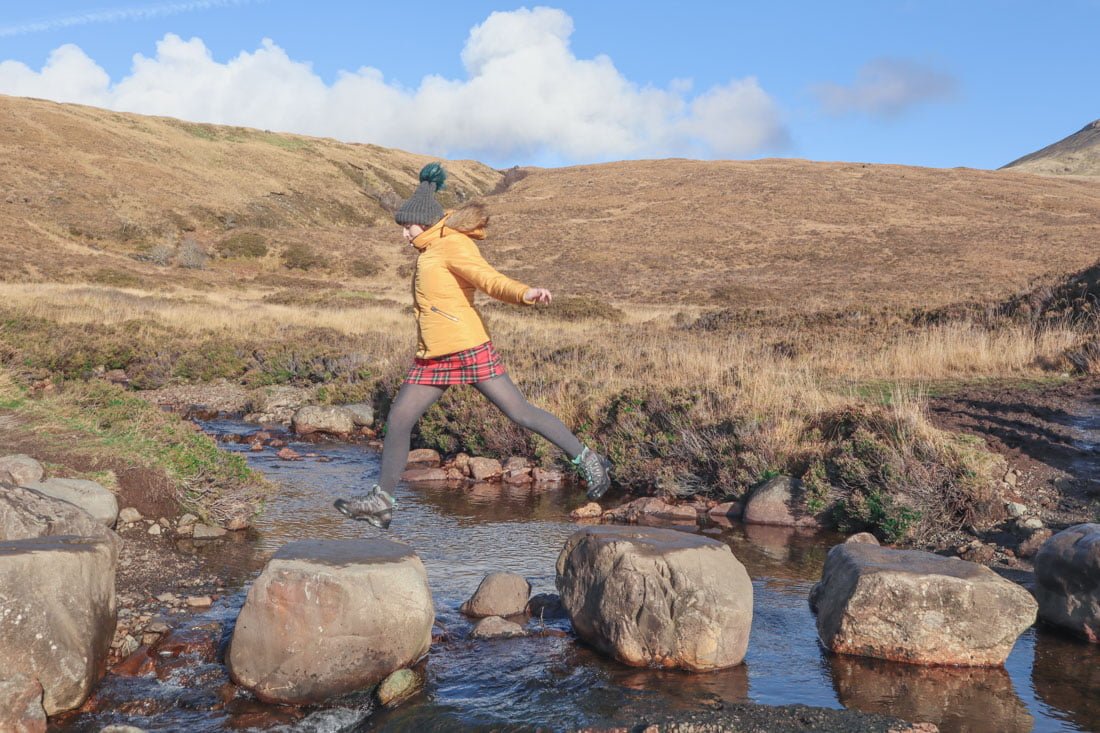 35. Call Your Pals Abroad
Keeping in contact couldn't be easier with the use of video chats!
Book clubs, personal training sessions and family catch-ups can continue with the likes of Facebook Messenger, Skype and Zoom.
Read next | 10 games to play using group calls + new pub quiz round ideas

36. Plan Your Next Trip
Travel planning is my favourite hobby.
I love getting lost in travel photos, working out how to visit busy tourist attractions best, tapping into local tips, choosing the rooftop bar with the best sundown drinks, sussing out the local hikes, checking out the easiest day trips and mapping it all out then bringing it all together in a travel guide.
So whether your next planned trip is hiking to Machu Picchu in Peru or road tripping around the North Coast 500 in Scotland there is a really good chance I've created a ridiculously useful guide for it.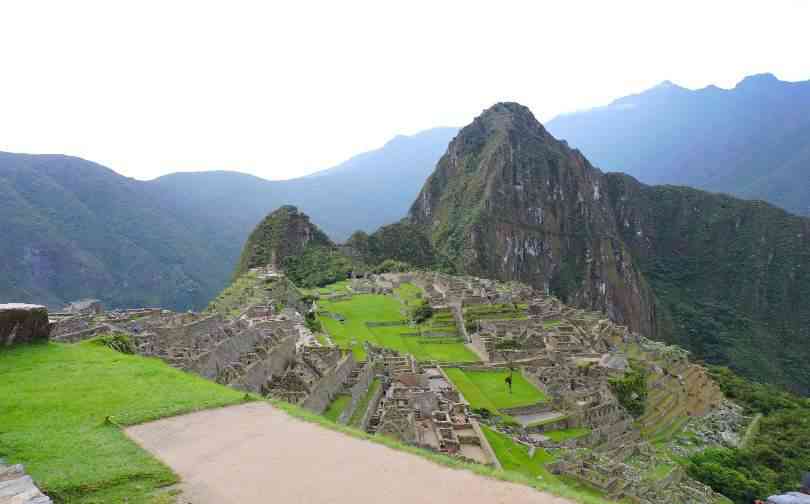 Coming to Scotland and need help? My friends create Scotland itineraries for you!
See below to find out more:
37. Get Inspiration
Still at the dreaming stage? Here are some roundup posts to whet your whistle:
Honestly, we have so much content. Check it out here.
38. Starting to Save?
With this halt in travel, you might be wondering how to strategise a saving plan to travel further.
We did that too! In 2015 we paused our careers and took a 17-month career break to travel the Americas and Europe.
We saved £20K to do so and volunteered for our keep through Workaway to save on the road.
Here are our saving tips to get you started
39. Start a Blog or Website
Twiddling your thumbs and looking for a project to dive into?
Do you love your hobby or passion enough to make it your full-time job?
Wondering how to move your offline business online?
Spoiler alert – this means working a 40+ hour week creating content while at your home base, constantly taking notes, planning photography and video, keeping up to date with technical aspects of running an online business, constantly fighting algorithm changes but…
It's the best job ever.
No boss, supportive community, freedom to work where and when you want.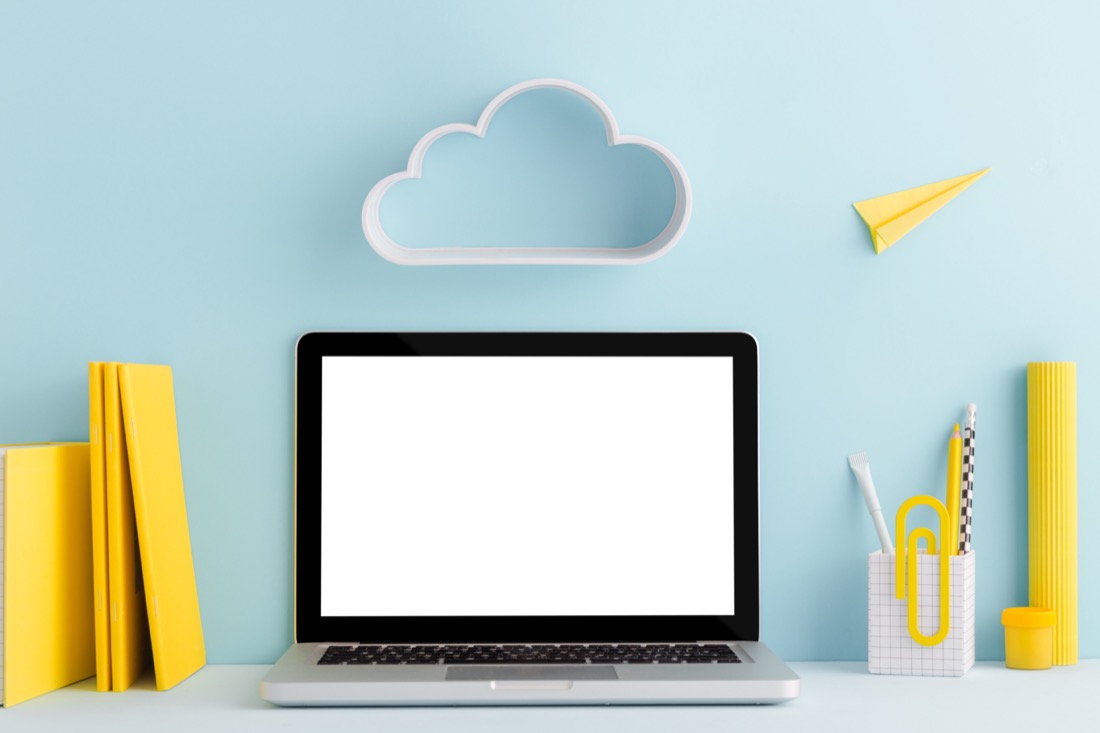 Do not believe the ads that say 'travel the world for free'; consider travel blogging if you want to monetise travel guides, sell services and products, work on campaigns to promote areas and are willing to take on the peaks and troughs of being self-employed.
Make no mistake, just now is a trough for travel and tourism but other industries are still thriving.
Still interested? Here's a free guide on how to set up a blog with tips on domains, hosting and branding.
It's the same information you'd use to set up any niche.
Looking for consultation?
Send me an email introducing yourself to [email protected] and we can chat (depending on your commitment).
I have a decade of teaching experience, I run a Facebook group with 7K members and I teach bloggers how to rank on Google. No time wasters, please.
Not every travel writer has a blog, although it does help to have a portfolio online.
In this guide by friend Sandra Henriques and others share 30 lessons from professional travel writers and editors.
Travel Writing 101: Everything You Need To Know To Start The Best Job In The World: 30+ 'how to' lessons from professional travel writers and editors UK / US.
40. Build a Business Not Just a Blog
If there are any bloggers reading this and thinking about ripping it off for their own blog why not do something more practical and learn SEO (search engine optimisation) so when people start searching for travel advice on Google your content will get seen.
Bookmark for later!
Any questions or comments? Just leave them below.