This article has links to products and services we love, which we may make commission from.
Planning a trip to the USA? The USA is a diverse and exciting destination that millions of people visit each year. While there are many different regions you could choose to visit throughout the nation, our USA travel guide will point you to some of the best destinations, as well as provide details for the essential planning. From visa requirements to currency, accommodation and food, let's get started with our USA trip planner.
Before You Travel to the USA
The United States is located on the continent of North America, between Mexico to its south, and Canada to its north.
Consisting of 50 states (plus 5 territories including Puerto Rico), the United States is officially a relatively "young" country.
The Declaration of Independence was ratified on July 4, 1776, making the USA just 243 years old. Compared with Europe and other parts of the world, the USA is a mere teenager.
The contiguous United States includes the 48 adjoining states that lie between the eastern seaboard and the west coast.
Hawaii and Alaska are not part of the contiguous United States.
Getting to the USA
Read to explore the USA?
There are approximately 149 international airports in the USA, making it easy to plan your flight.
Travel by air is the best way to visit America from overseas.
Flights to the USA from elsewhere vary dramatically in price.
We recommend using a flight aggregator like Skyscanner to help you find the best possible rates.
There are many airlines offering direct flights from the UK to the USA, including Norwegian, American Airlines, Delta, Virgin Atlantic, British Airways, Air India, and Singapore Airlines.
The USA is huge.
Think of it as a continent with each state representing a country.
Remember this when choosing your flights.
Some city airports are the size of towns. Leave plenty of time to transfer through.
We like Southwest for hospitality.
Consider budget airlines such as Spirit and Jet Blue to save money.
If you have the time or prefer not to fly, you might opt for a transatlantic cruise.
There are several cruise lines that offer this option, including Cunard, whose ships have been crossing the Atlantic for well over 100 years.
Cunard currently has the Queen Mary 2 in service, which sails once a month or more between Southampton UK and New York City.
According to this article, the excursion typically does not cost much more than a business class flight, and it is a relaxed and unique way to travel.
A transatlantic journey takes roughly 7 days to complete.
Visas for the USA
Do you need a visa to visit the USA?
According to the US Department of State's travel website, "a citizen of a foreign country who seeks to enter the United States generally must first obtain a U.S. visa, which is placed in the traveler's passport, a travel document issued by the traveler's country of citizenship." Certain visitors may qualify for visa-free travel.
Citizens or nationals of certain countries are able to enter the USA without a visa for tourism or business stays of under 90 days.
This is possible through the Visa Waiver Program aka USA ESTA visa.
Current countries who participate in this program can be found here.
Visitors must also have authorisation through the Electronic System for Travel Authorization (ESTA) prior to boarding a U.S. bound air or sea carrier.
Currently, the United Kingdom is a participant in the Visa Waiver Program (VWP).
There are other restrictions that apply to visitors, so be sure to check the official US State Dept. website for the most accurate and up-to-date requirements.
You cannot trick the system by border hopping to countries such as Canada and Mexico.
Other foreign visitors to the USA will need to obtain a nonimmigrant visa for tourism (visa category B-2).
USA visit visa requirements include reasonable evidence that you must return home after the visit.
For example, a business, mortgage, ties to your home country, etc.
Those looking to enter the US temporarily for business purposes will likely apply for a category B-1 visa.
See this page for more information on a visitor visa for the United States and USA travel advice.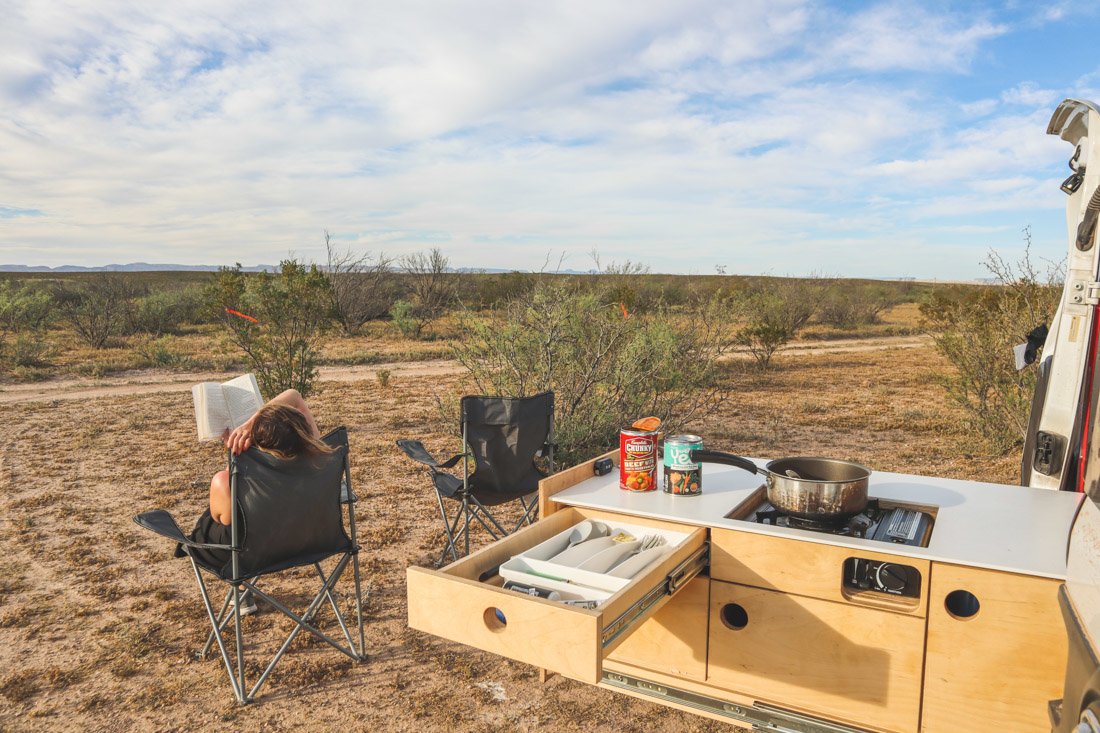 USA Tourism
It will come as no surprise that the numbers of visitors and quality of services for tourists vary wildly depending on where and when you visit.
The most popular destinations include:
Grand Canyon
Orlando and Florida
Washington DC
While fewer international tourists travel to areas such as New Orleans, Austin, Portland and Seattle they still enjoy a large footfall during specific events such as South By Southwest in Austin (March) and Mardi Gras in New Orleans (Easter).
Most destinations have their own destination marketing office who are responsible for online advice.
USA Travel Vaccinations
Currently, there are no vaccination requirements for visitors to the United States.
However, it is always advisable to consult with your GP for any questions regarding your health prior to travel.
USA Travel Insurance
We unreservedly recommend obtaining reliable travel insurance for your USA holiday (or for any travel).
We use True Traveller. Many others use World Nomads.
I claimed through True Traveller when I was sick in Canada with no issues.
You can read about my experience and our comparison guide here.
Whatever insurance you choose, be sure to select a policy that will cover your needs, specifically any adventure activities in which you plan to participate while on your holiday in the US.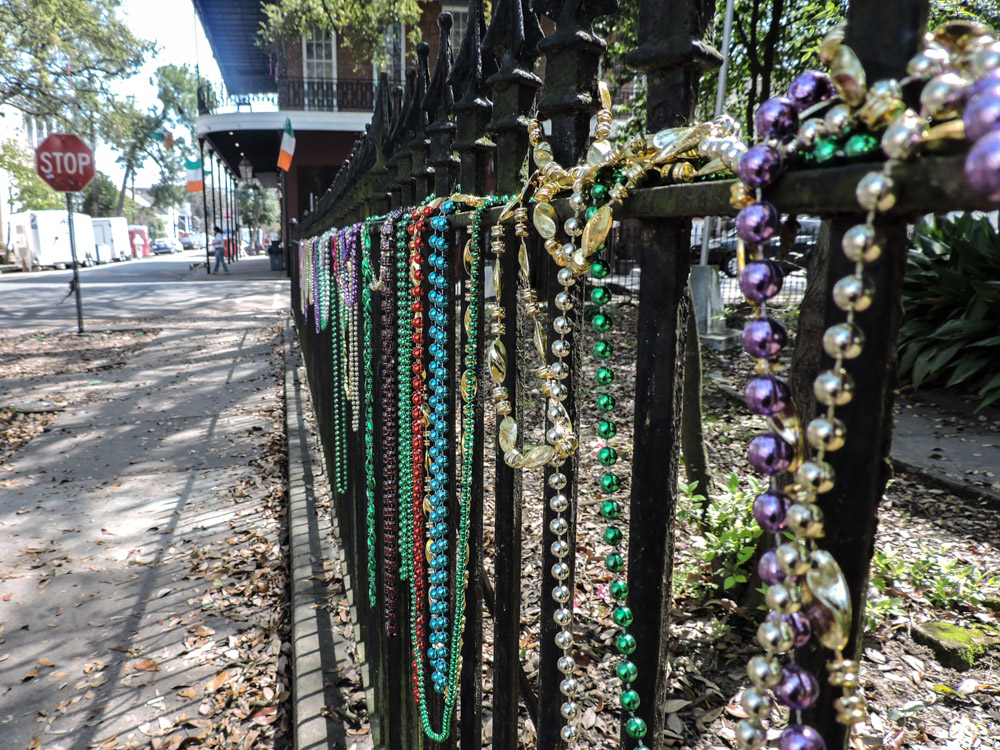 Currency in the USA
The currency used in the United States is the US Dollar, abbreviated as USD.
Exchange rates vary, check today's here.
Depending on where you are travelling, you may see that a sales tax is included as part of the bill.
This is the case in most states, and rates vary from 2-6%.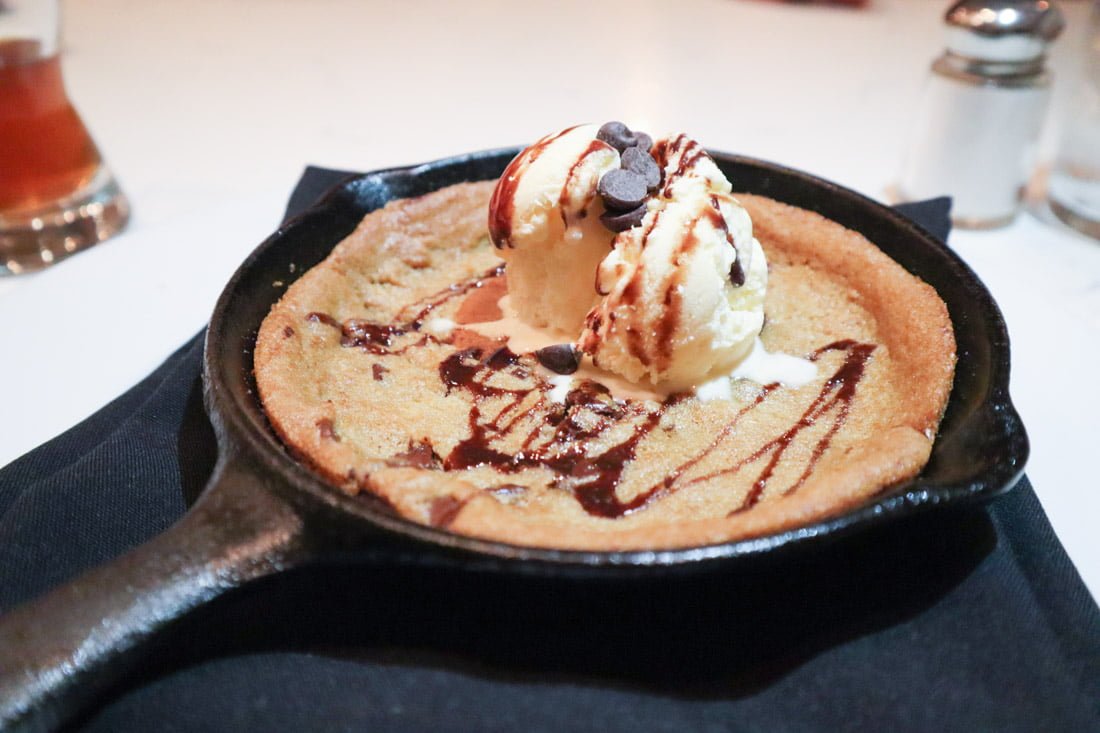 Generally, all shops and restaurants in the USA accept debit/credit cards as well as cash.
Cards are acceptable for most small transactions, though you may find that cash is helpful to have to hand.
While the chip and pin method of payment is becoming increasingly common in the US, in many places, you will find that they still use an insert-and-sign procedure, or that you have to swipe your card.
Cash machines, or ATMs, as they are generally called in the States, are abundant.
They are found in banks, on city streets, and in shopping plazas. Typically, a withdrawal fee of a few dollars is assessed per transaction.
Depending on your bank, you may also be charged a currency conversion fee.
If this is the case, look into fee-free cards prior to your trip to help you maximise your budget.
Read our guide to the cheapest cities to visit in the USA.
Tipping in the USA
In the United States, there is a strong tipping culture for workers in the service industry.
When dining at a restaurant, it is customary to leave a gratuity or tip that is approximately 15-20% of the total bill.
For instance, if your dinner comes to $100 USD, you should plan to leave your server a $20 tip.
This is expected in the US, and many customers will at least tip 10% even if the service was substandard.
The reason for this is that waitstaff in restaurants are paid a very low wage; most of their income comes directly from the tips left them by customers.
(Because of this, you are also likely to notice that servers are generally quite friendly and talkative. They want to earn their tips!)
Tipping is common in other scenarios as well.
When ordering a drink at the bar, leave a dollar for the bartender per drink ordered. You can leave this right on the bar itself.
Taking a taxi?
Tipping is courteous here, too, though it does not need to be 20%.
Many passengers choose to leave a small tip, perhaps a few extra dollars above the total fare.
In many taxi cabs in big cities, you can pay via a screen and card reader located in the backseat.
These will often offer you tipping options.
At a hotel, it is customary to tip the person who carries your bags to your room. A dollar or two per bag is sufficient.
Personal service providers like massage therapists, hairstylists, and nail technicians also expect a gratuity. For these workers, 10-20% is acceptable.
Shopping the USA
The USA is a mecca for shopping fans!
From fashion week to discount stores, you can find everything from famous stores such as Macy's in NYC to sports outlets in Orlando.
Be aware of the shopping tax!
This varies from location to location with Portland boasting of having none!
Grocery stores such as Trader Joes can be found in most states.

Accommodation in the USA
Accommodation in the USA varies widely by price and quality.
There are many popular hotel chains in the US that you may be familiar with.
These tend to offer a good standard of quality wherever you travel.
When choosing accommodation, it is always recommended to select a hotel or motel that has consistently good reviews.
Here are some of our recommended hotels: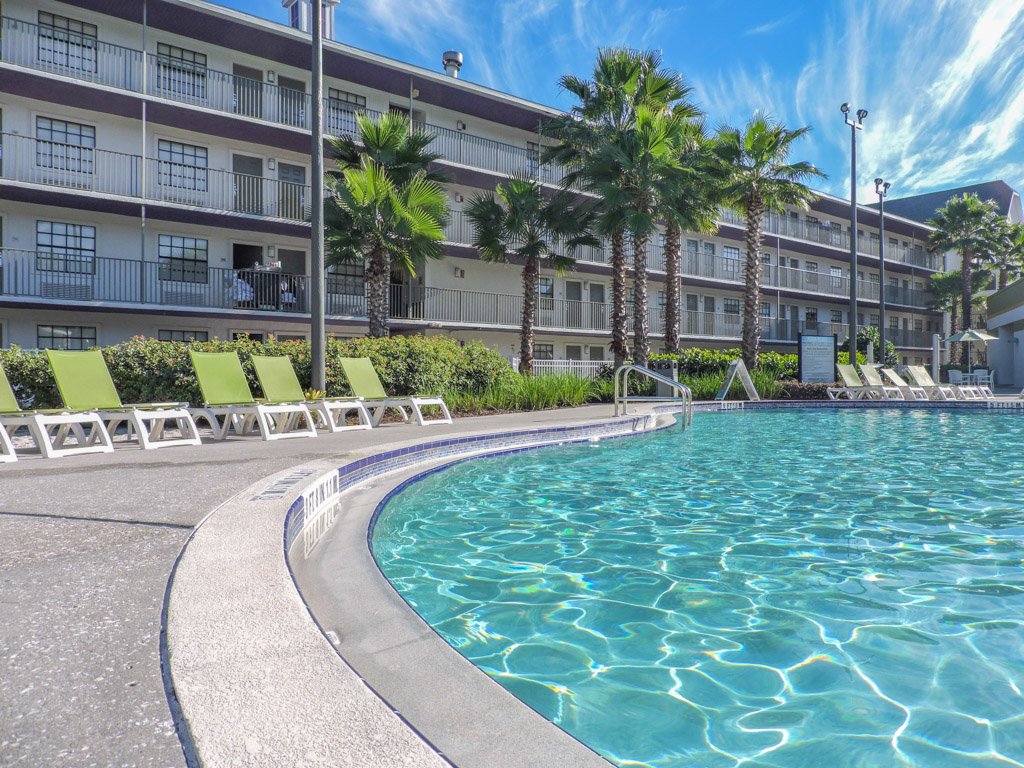 Electrical Adapters
Electrical adapters in the USA are the two-prong plug type.
Pack a universal plug like our beloved Skross US / UK so you can charge all of your devices and use your hair appliances.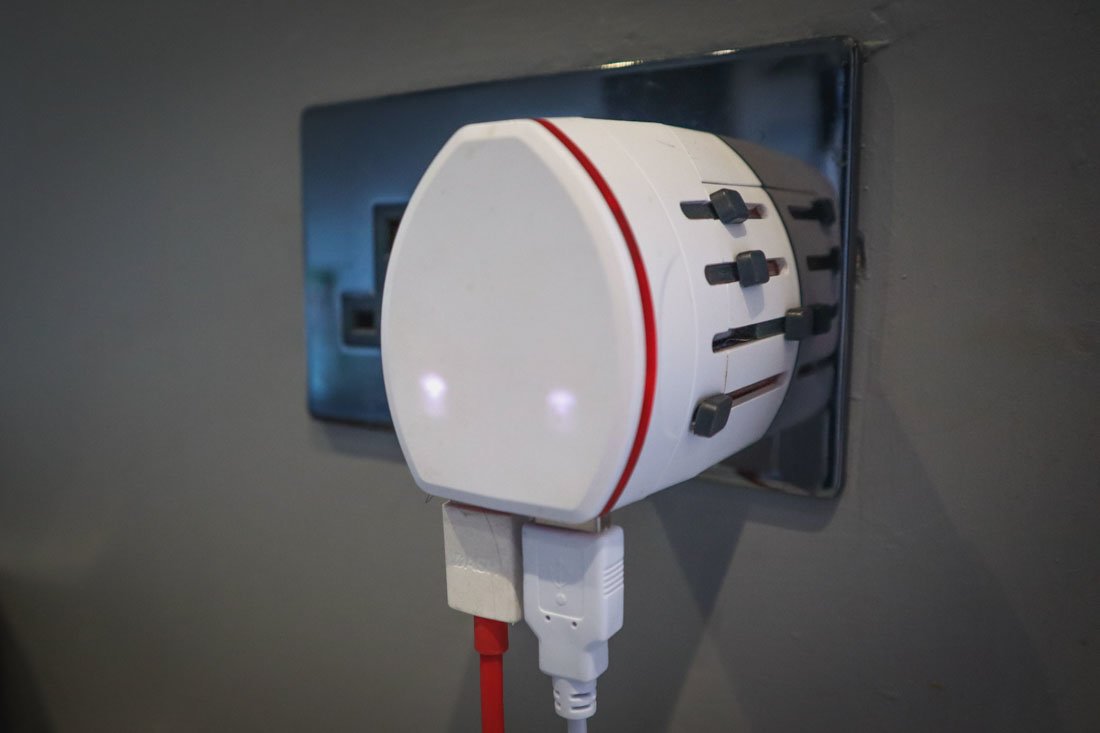 Transport in the USA
Getting around in the USA may be different than in other places.
Unfortunately, the US does not have an extensive national public transportation system.
Rail travel is uncommon here.
Though there are train routes in the US, these tend to be more expensive or roughly the same price as domestic flights.
For a faster, more comfortable journey, flying is, therefore, the preferred method of travelling significant distances.
For points closer, travel by car is suggested.
Renting a car is fairly affordable in the US, though you generally must be 25 years of age or older.
Younger drivers (minimum age 20) may be accepted with the additional payment of an underage fee.
The American highway system is extensive and well-maintained.
After all, it's the land of the Great American Road Trip.
There is perhaps no country better suited to a road trip adventure.
Gas stations (petrol stations) are abundant and easy to access from major roadways.
Fuel prices vary, and the national average for one gallon of regular unleaded gas is around $2.089.
Gas is purchased by the gallon and is generally paid for at the pump using a credit/debit card prior to pumping.
In select US states, it is not permitted to permit your own gas.
Currently, those states are New Jersey and Oregon.
In these instances, pump attendants will come to your vehicle and fill your tank for you.
You can still utilise credit and debit cards for these purchases.
Other states will sometimes give you the option of pumping yourself or being served by a station attendant.
---
» Bookmark | Ultimate road trip packing list
---
Don't shun some bus services!
While Greyhound is not always looked upon with respect, Bolt Bus is an efficient and affordable way to travel around the USA. Or part of it anyway.
Look for a sign on the pump that says Full Service if you'd like the attendant to pump your gas for you.
Visiting a big city?
Major cities do much better in the public transport department, for example, the NYC Subway System or the Boston "T."
These are affordable and generally reliable.
Taxis and services like Lyft and Uber are also available in big cities, and in most places around the United States.
Some even have e-bikes!
Internet, WiFi and 4G/5G in the USA
The USA has fast, widely accessible Internet.
You should have no trouble accessing 4G or 5G networks in most major cities and even small towns.
The coverage is somewhat less reliable in very rural areas, but WiFi is generally easy to find and access.
Your accommodation is likely to offer free WiFi, as this is an amenity travellers depend on in the United States.
In addition, free WiFi is provided at many coffee shops, restaurants, and even in major stores like Target and Walmart.
→ Pro tip: You can always find free WiFi at Starbucks.
Popular attractions like Disney World offer complimentary WiFi as well and many city centres have public WiFi networks available, too.
It is typically quite easy to find a way to get online while you travel around the US.
Best Time to Go to the USA
When should you visit the US? The answer to this question will vary widely depending upon the regions which you plan to visit.
Keep in mind that high seasons are popular for a reason, but this also brings with it higher prices.
It is worth investigating the off-seasons or even the "shoulder" seasons in some destinations.
Destinations like New York City, California, and Florida are popular year-round, but these, too, have times when they are at their best.
In general, most places are going to be particularly lovely in the spring and fall, but warm destinations like Florida and Texas (Big Bend National Park just coming out of bluebonnet season in the image below) are attractive for their mild weather in the winter months.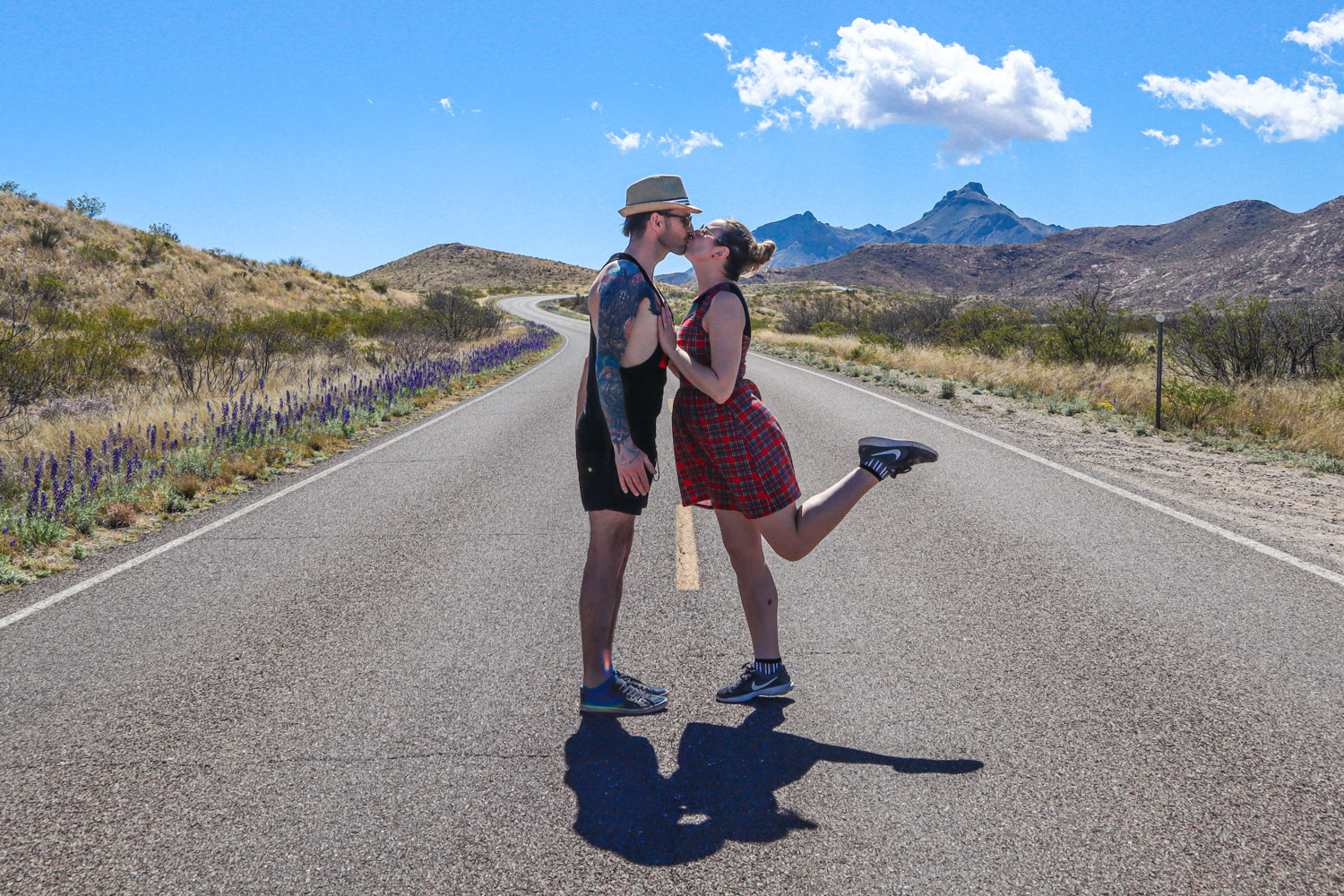 Is It Safe to Travel the USA?
Are you concerned about safety in the USA?
While the United States does not make the top 10 on the list of safest countries to travel to, it does come in squarely at #32.
The US is very diverse from region to region and this may account for its mediocre safety ranking.
The United States has been in the news in recent years for a high incidence of mass shootings, however, these account for a very small percentage of homicide deaths, and do not represent the norm.
Gov.UK offers additional recommendations for staying safe during your trip to the USA:
Take sensible precautions to protect yourself and your property against petty crime.
Don't leave passports in rental cars, especially in the boot, as there have been a high number of thefts by gangs targeting the vehicles of those who appear to be tourists.
Violent crime, including gun crime, rarely involves tourists, but you should take care when travelling in unfamiliar areas.
Avoid walking through less popular areas alone, especially at night.
You can find public advisories and information about recent incidents on the websites of local law enforcement authorities.
Food in the USA
What's the beauty of the USA being a new country with immigrants from all over?
The ability to eat your way around the world during one trip and even try some fusion meals influenced by a couple of communities and countries.
USA Food Bucket List
BBQ with Mac n Cheese or chicken and waffles in the south
Hot dogs in New York and Boston
Bagels in NYC
Deep dish pizza in Chicago
Pumpkin pie in New England
All the pies in Alabama
Frito pies in Texas – Frito crisps as nacho base, served in the packet
Clam chowder and lobster rolls in New England
Tex Mex in Texas and California
Wine in California and Finger Lakes, NY
Philly cheese steak
Food trucks in Portland
Craft beer and coffee in Portland and Seattle, Starbucks first home was in Seattle!
Po'boys and Jambalaya in New Orleans
Avocado and acai in California
Californian rolls
Salmon in Alaska
Biscuits and gravy in the south. Spoiler. American gravy is not brown.
Tator tots all over
S'mores by the campfire
Portions tend to be much bigger than European standards and culturally it's more than OK to ask for a doggy bag. It's expected!
One of the best things about dining out in the USA is the free 'buckets' of water you get to drink as you sit down.
One of the worst is the amount of single-use plastic used in sit down eateries. Pack your bamboo cutlery set US / UK.
Drinking in the USA
You have to be over 21 to drink the USA.
Always carry your ID with you.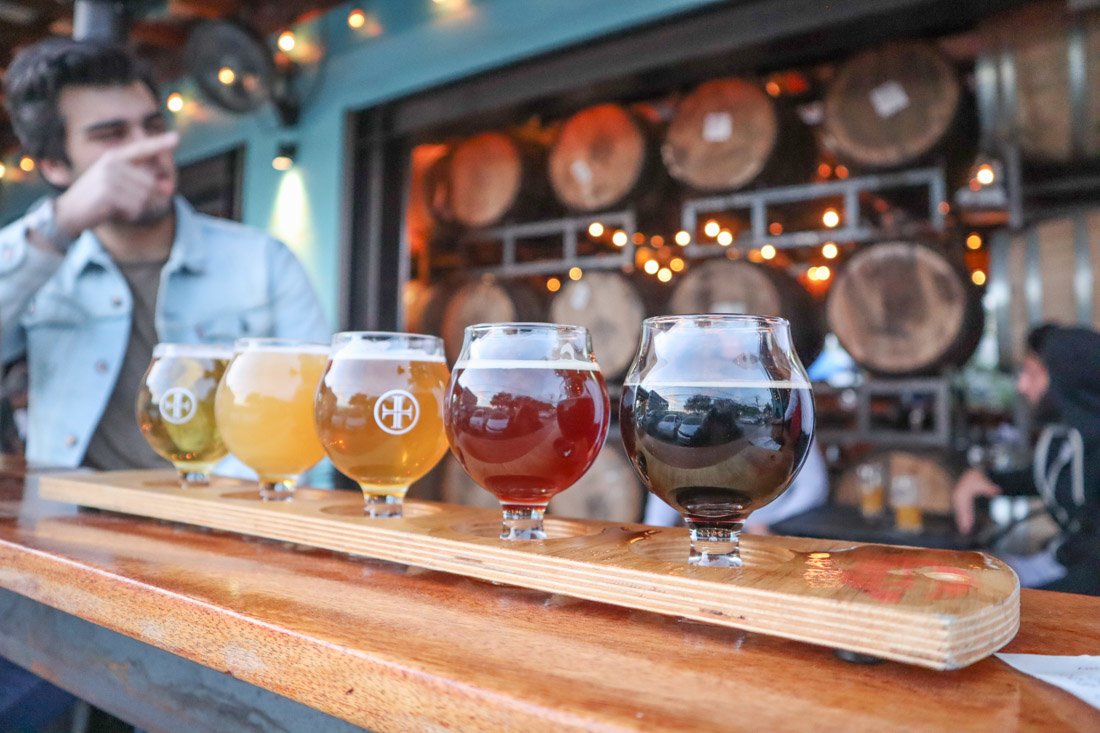 USA Packing List
A packing list of the USA will really depend on the tip of trip you are taking and when you are visiting.
Here are some of the essentials.
Camera and battery

Travel Insurance
USA Winter List
Layers are essential!

Cute hat, gloves and scarf

Tote bags for Christmas shopping

Travel Insurance
Where to Go in the USA
Wondering where to travel in the USA? Here are our top recommendations for the best US city trips, landscape, road trips and even eloping!
Austin
What comes to mind when you think of Texas? Cowboys, right-wing, religion? Well, Austin is not Texas!
This hipster cool city is packed with street art, shopping, streams, and sunshine.
Austin is the official host of the buzzing music and tech festival, South By Southwest where music acts play for badge holders in the evening but cheapos like us during the day!
We fell in love with Austin, so much so we returned the following year and got hitched at Lou Neff Point by Ladybird Lake.
It was a secret elopement but here's a sneak peek into how we rocked our wedding. Not a white dress in sight…
Texas is hot! Escape the dry heat for the best beaches in Texas.
What about a road trip from Austin to Big Bend National Park?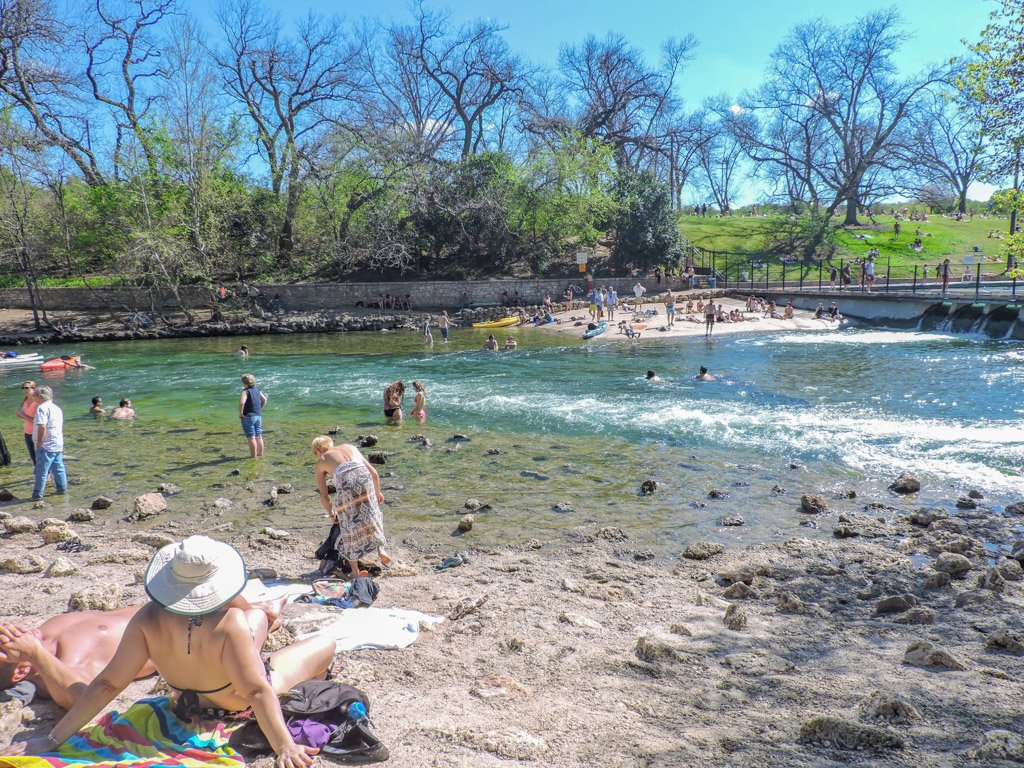 Boston
History, parks and Sam Adams beer.
Boston is a great option for those who like to do tours by day and have a drink while watching sport at night.
Chicago
Chicago is another favourite North American city of mine.
I love the accent, the parks, the 'beach', the people and the uber-cool Wicker Park area.
I knew I was going to like it when I arrived really late and a young guy, who had just finished his shift at the airport, walked me to the L train.
We talked the journey into downtown and it turns out he loves Scottish indie music.
We're still friends online today!
Huntsville
Oh hello, Rocket City!
Huntsville, Alabama is home to space camp, interactive art and delicious food.
The city is packed with street art murals, craft beer and artisan coffee/tea makers.
Forget your preconceptions about the state, Huntsville will surprise you!
Las Vegas
Vegas baby!
What happens in Vegas, stays in Vegas!
Welcome to Sin City!
Las Vegas is not only a popular Hollywood movie destination, this Nevada city famous for slots machines and musical shows also features in everyone's west coast road trip itineraries.
Whether you are flying by for one day or laying roots for a long weekend, our Las Vegas guide has your entertainment needs answered, as well as your bellies!

New Orleans
I've visited New Orleans twice and I am keen to go back.
I adore losing three days of my life to this Louisiana city.
Partying by night, well by day too, at the classy French Quarter and infamous Bourbon Street. Like jazz and good food?
NOLA is for you.
New England

and the East Coast

Particularly lush in autumn/fall, this area of the States includes Burlington, Providence, Portland, and Boston making it a dream road trip for history and nature buffs.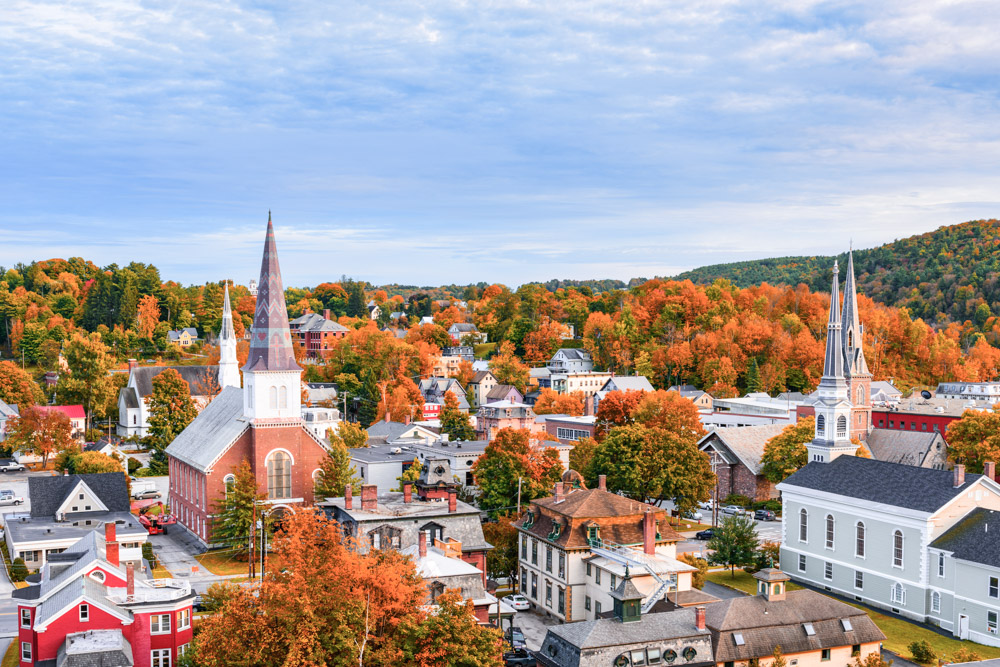 New York City
Skyscrapers we recognise from our favourite TV shows, shops for miles, parks a-plenty!
What's not to love about the Big Apple?
A hotbed for USA sightseeing activities, there are actually too many things to do in NYC so we've created itineraries to help you make the most of your trip.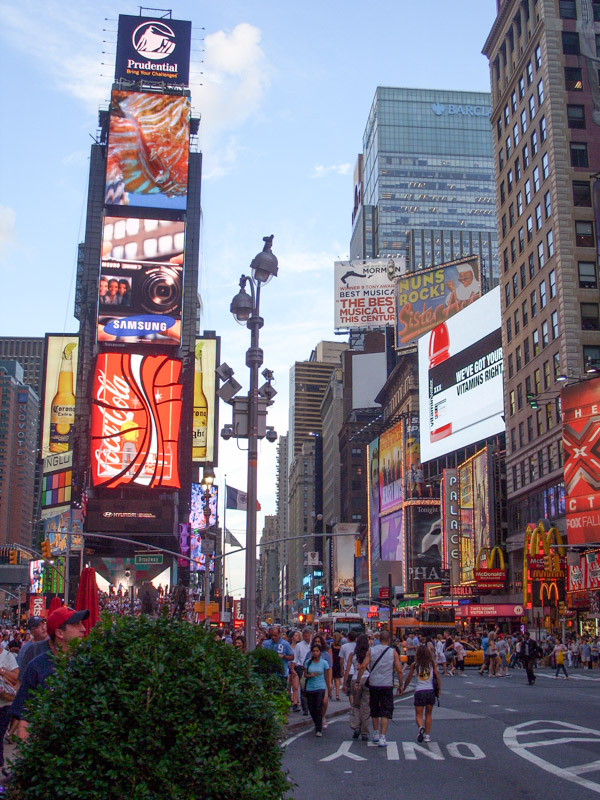 Portland
Beers, bikes, and bridges – Portland is happening now.
This cute Oregon city is full of vintage wooden houses and original signs as well as home to so many craft beer breweries and food carts.
Portlanders are also very proud of nature close to the city.
Seattle
Seattle is a city where the mountains sit proudly in the backdrop and one activity is top of the agenda: food.
A visit to Seattle definitely involved eating your way around Pike Place Market then chilling out at an overnight spa.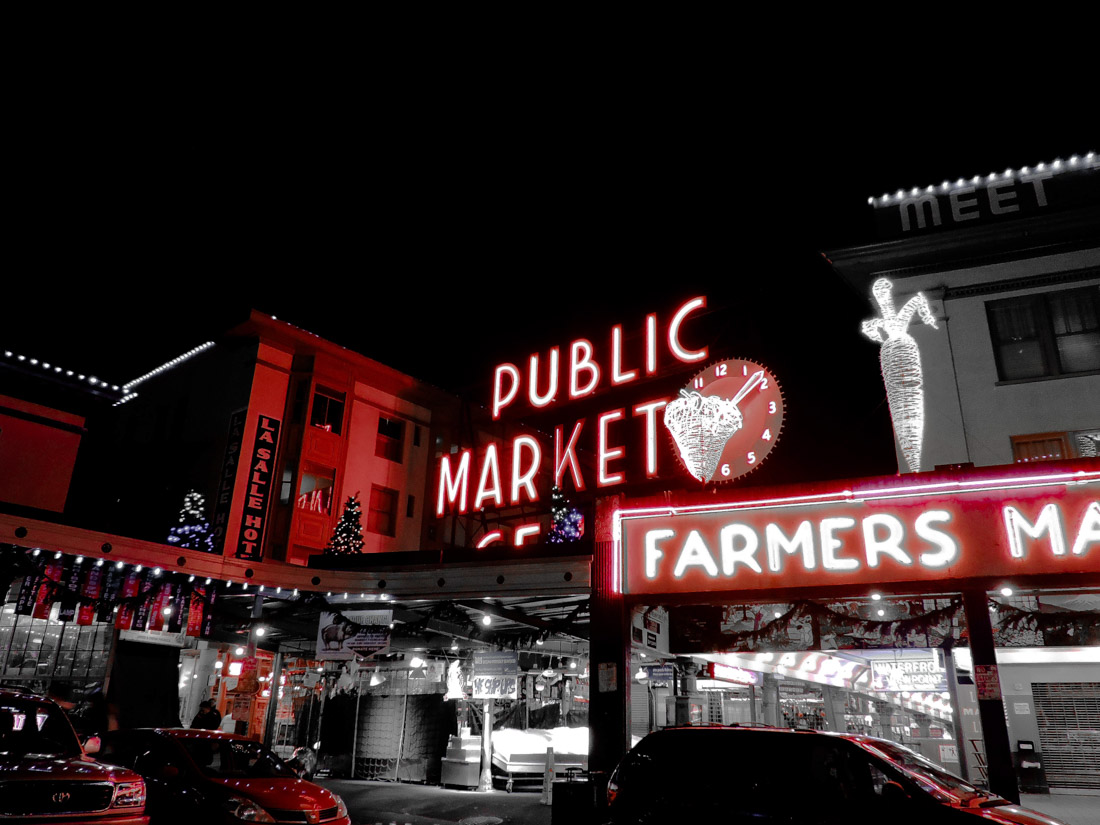 San Francisco
The Golden City, SFO, Fog City, whatever you call it there's no denying that it is easy to lose three days in San Francisco, California.

From the often hidden Golden Gate Bridge to the culinary scene in Chinatown there are many tourist attractions not to miss in San Francisco.
But why settle for just the busy attractions when you can live like a local too?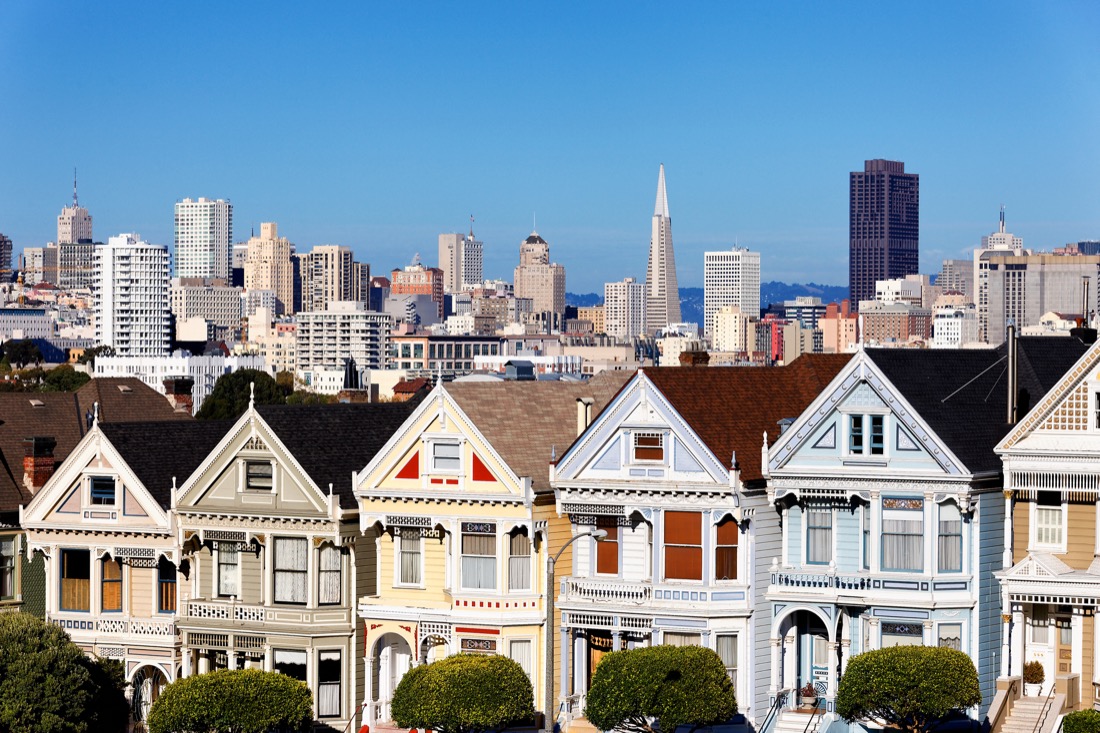 USA Trip Itinerary
Wondering where to visit in the USA?
The difficulty with that question is that each itinerary is dependent on time, budget and the type of dream trip you are planning so we've detailed some ideas which allow you to build your own itinerary.
Here's a breakdown of the most popular cities and hidden gem road trips including the best states to visit in the USA.
We've also included a time frame next to each option.
USA Road Trips and Itineraries
Since North Americans think nothing of hopping in their car and RV and driving for days there are many established road trip in the USA.
Bear in mind, some of the routes and roads are long which means you will drive for miles with nothing but the horizon!
Don't want to drive?
Use internal flights, tours and public transport (limited) to get around.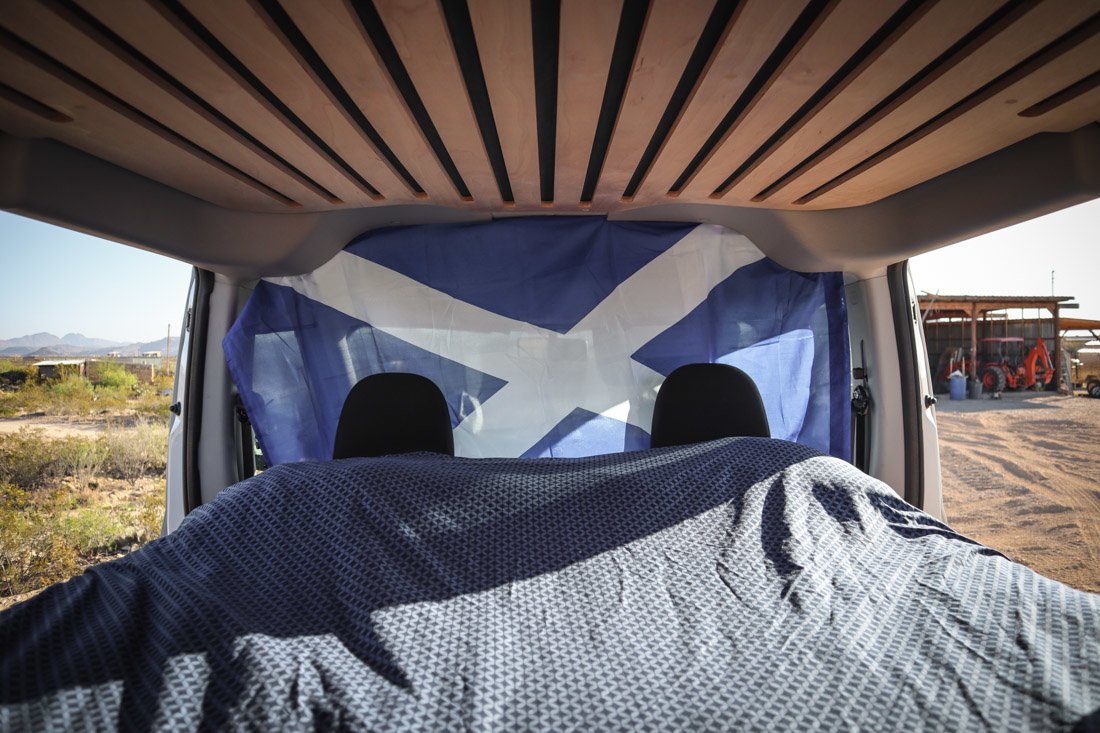 West Coast Classic
Las Vegas (sin city), Palm Springs, Venice Beach (famous sign/beach), Yosemite (waterfall/hikes), LA (Hollywood/Disney), San Francisco (tram/Alcatraz Island/Golden Gate Bridge/Chinatown). (2 weeks).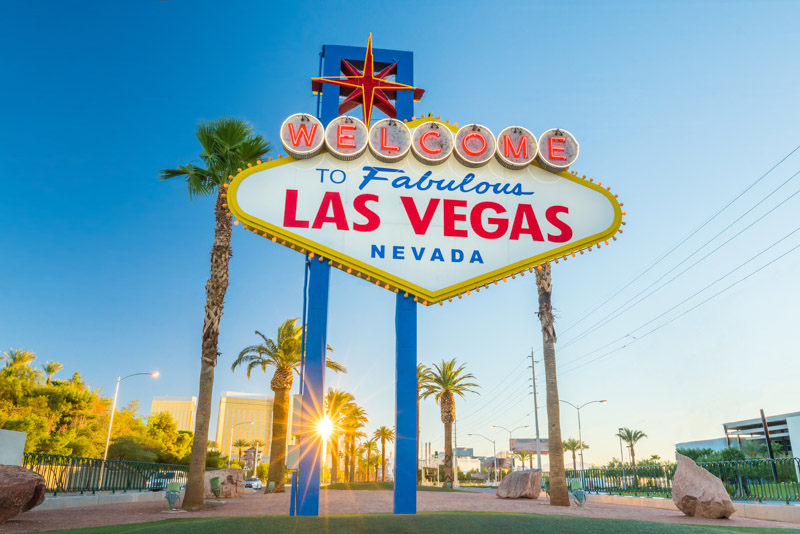 Route 66
The most iconic starting in Chicago through Missouri, Kansas, Oklahoma, Texas, New Mexico, Arizona, Santa Monica and ending in LA. (2-4 weeks).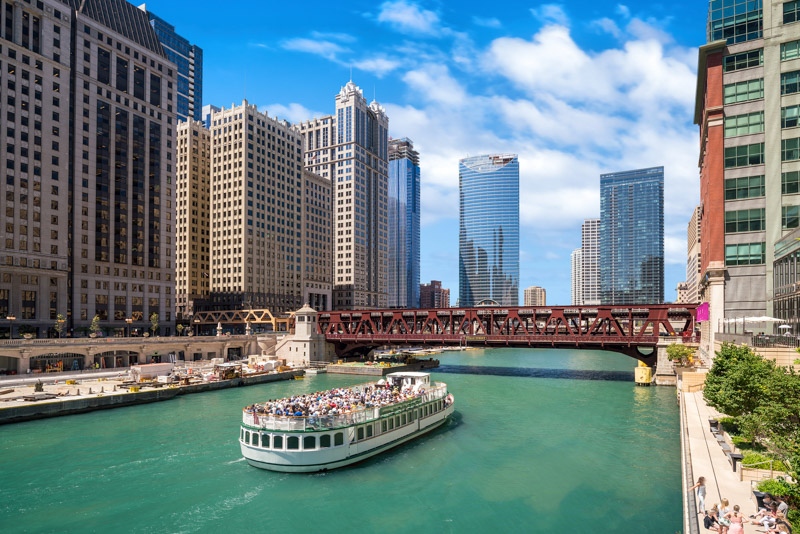 Epic East Coast
From scenic Portland, Maine to the beaches of Miami, this 14 stop east coast route can be driven in one dream vacation or split into shorter fun weekend road trips.
Sightseeing, History + Politics
Washington DC (Congress/Mall/Smithsonian), Philadelphia (Liberty Bell/food), NYC (skyscrapers, shows, parks, food), Boston (historical landmarks/Harvard). (1-2 weeks).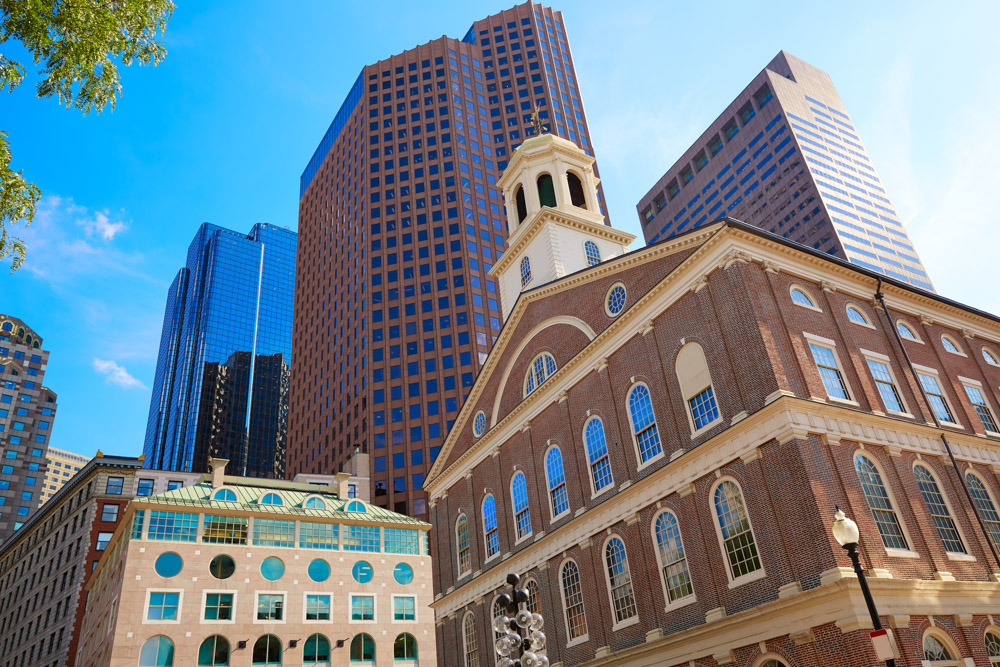 New England Fall Road Trip
Boston, Salem (witches and haunted hotels) New Hampshire (mountain), Portland, Maine (lighthouse), Vermont (foliage), Connecticut, Rhode Island (mansions). (2 weeks). Here's our New England road trip itinerary.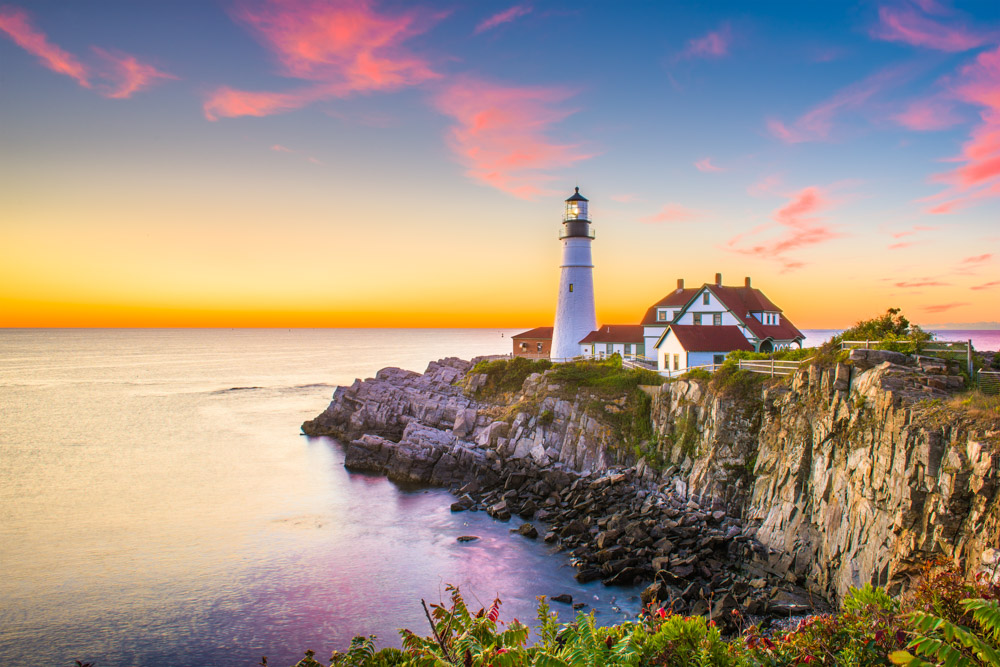 Texas Road Trip
Austin for music, Lockhart BBQ, Fredericksburg aka Little Europe, Alpine throwback town, Mara for art, Terlingua Ghost Town for drinks, Big Bend National Park. (1 week). Here's our Austin to Big Bend road trip itinerary.
Music + Culture Fans
Starting west leave San Francisco for Yosemite (waterfall), Las Vegas (Sin City), Grand Canyon (Arizona/hikes), Monument Valley (Utah/Najavo), New Mexico, Carlsbad Caverns (NM/sculptures), San Antonio (Texas/Riverwalk), New Orleans (Louisiana/jazz), Sun Studio (Memphis/rock), Graceland (Memphis/rock), Huntsville (Alabama/NASA) and Nashville (Tennessee/line dancing). (3-4 weeks). This road trip was Gemma, Two Scots Abroad first trip to the states!
---
Bookmark this guide.
Pin to your USA planning board

---
Final Words
Two Scots Abroad are huge fans of the States. Despite its political flaws and social inequality, there are so many redeeming features that attract millions of visitors every year.
We hope that you have found this guide jam-packed with USA travel tips. If we've missed anything, please share below.