This article has links to products and services we love, which we may make commission from.
Spooky tours, sports games, and seasonal events, there are so many fall activities in San Francisco for visitors and locals to participate in.
This guide reveals how to spend the shorter days in The Golden City, featuring Halloween attractions, leaf peeping in and near the city, and autumn festivals.
It also includes activities close to San Francisco, so if you're local and have done everything in the city, you can still pick up a few tips for this fall!
So let's take a look at the best fall things to do in San Francisco for couples, friends, and families.
You may also like our 3-day San Francisco itinerary, San Francisco bucket list, and California in fall.
Fall in San Francisco Activities
Alcatraz Island For a Spooky Tour
Once a notorious prison which held the likes of Al Capone, Alcatraz is now one of San Francisco's most famous historical attractions.
This museum located on Alcatraz Island in the middle of San Francisco Bay is open all year round but visitors can make it extra eerie during fall by signing up for this this night tour!
Expect temperatures around 51℉ or 74℉ in September, October, and November, which can feel colder on the water, and at night.
Local tip: Bring snacks on the tour as there aren't any food vendors.
Alcatraz also features in our guide to San Francisco at night.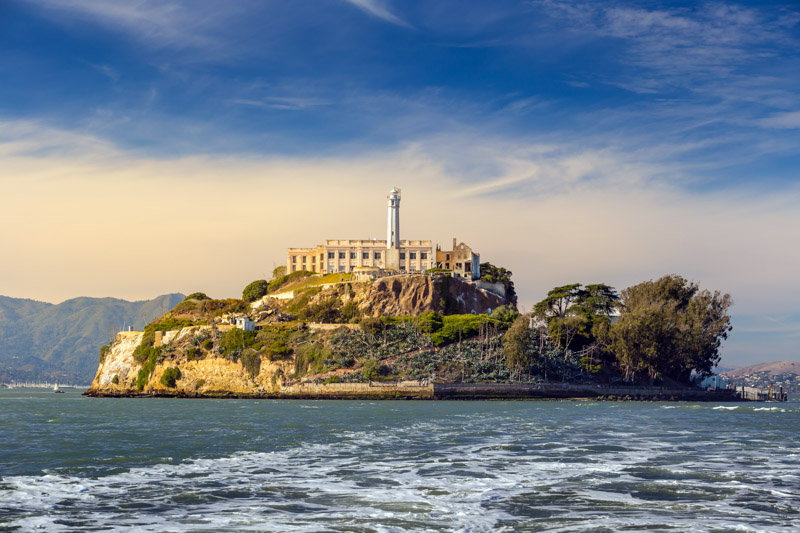 One Hour Cruise of San Francisco in Fall
This 1-hour day cruise is an excellent way to breeze along San Francisco's waterfront.
Learn about San Francisco's rich history and see Alcatraz closer than ever before during this Bay cruise.
Since San Francisco's weather is similar all year round you don't have to worry about a drastic drop in temperature in fall but you will want to pack layers for your time on the water.
Fall is sweater season after all!
Bypass the long lines with your ticket purchased in advance.
See Football Game
Things to do in San Francisco in the fall would not be complete without a football game.
Share a Sunday afternoon with proud San Franciscans who take their football team seriously.
With 10-games (two home games a month) until December (unless they make the playoff which will extend the game time to mid-February), there's plenty of time to catch a game.
An hour's drive south of San Francisco at Levi's Stadium in Santa Clara is where the 49ers play.
The Haunt SF Ghost Tours
Believed to be one of the most haunted cities, San Francisco offers ghost tours that run year-long but are extra spooky around Halloween.
Learn how trained Ghost hunters do the real investigative work at The Haunt SF Ghost Tours.
The tour occurs after dark through the back alleyways and downtown streets of San Francisco.
Your tour guide reveals tales of paranormal activities and unexplained deaths.
Each participant is outfitted with equipment to help detect the electromagnet field activity of the ghosts.
Every tour ends with a cleansing ceremony to show homage to the spirits so they don't follow you home.
Ride the Cable Cars
Some of the best views occur during one of two cable car rides in San Francisco.
The Powell Hyde line is the most popular as the views are said to be spectacular.
This tourist attraction is popular year-round, but the best time to see the views is in the fall.
Be an early bird if you want to avoid lines two blocks long.
Fewer crowds with incredible views make the California Street Car at Van Ness and California another great option.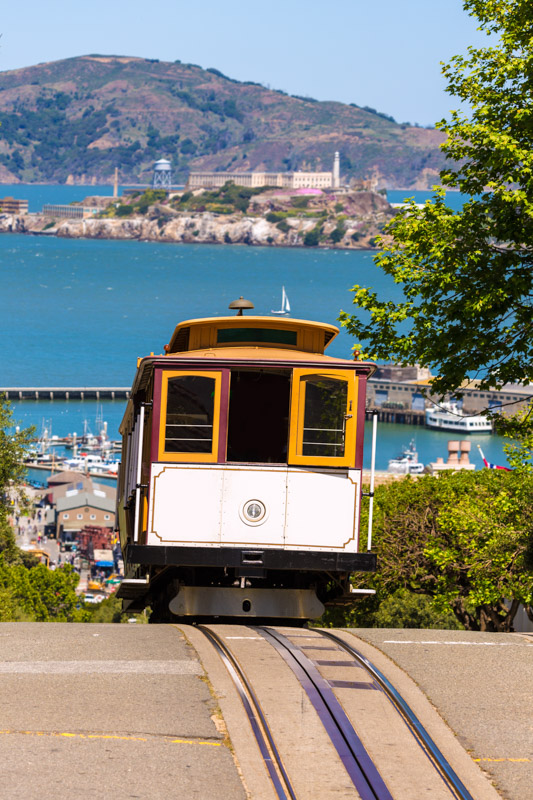 Sip on an Irish Coffee
Buena Vista Cafe (2765 Hyde St) is one of San Francisco's most famous coffee houses, known for its custom made 6 oz goblet of Irish coffee.
The BV brought Irish coffee, which is a mix of coffee, whiskey, sugar, and cream, over from Ireland to the States in 1952.
So if you need a wee pick-me-up between running away from spirits and chasing foliage in San Francisco, be sure (to be sure) to dive into BV for some world-famous Irish coffee.
This friendly bar also serves a hearty bread bowl of chowder and other filling dishes.
If visiting during Halloween, you might just catch the bar staff in costume!
This BV does get crowded, the best time to visit is in between peak times (breakfast and lunch).
Clancy's Pumpkin Patch
Since 1979, Clancy's has featured pumpkins of all shapes and sizes.
Fun for kids and adults; pumpkin patch activities take place the weekend before and the day of Halloween.
Clancy's has two locations open during the month of October, with varying opening times.
Location 1 can be found at 2101 Sloat Blvd and location 2 is based at 1620 7th Ave.
Check Out Decorated Houses
You might be too old to trick or treat but there is no law against checking out the wildly decorated houses in San Francisco this Halloween!
The Belvedere Street community don't just string up ghouls and zombies to their house fronts, they also open their doors to kids looking for spooky snacks.
The 200 block of Divisadero and also West Portal put on a good show for scary season.
One of the most famous houses is located Corona Heights (45 Upper Terrace) which has previously featured a 'Lost Souls Cemetery'.
San Francisco Fall Colors
There's no need to drive around aimlessly to find the best San Francisco fall colors because there are a few options in the city itself.
The Japanese Tea Garden
In 1894, The Japanese Tea Garden was created as a 'Japanese Village' exhibit for the World's Fair, making it the oldest in the US.
It is located in the Golden Gate Park and is a very popular San Francisco point of interest all year round.
In fall, the Japanese Maples turn color!
The garden also features cherry blossoms which are popular in spring, an arched drum bridge, pagodas, stone lanterns, stepping stone paths, native Japanese plants, serene koi ponds and a zen garden.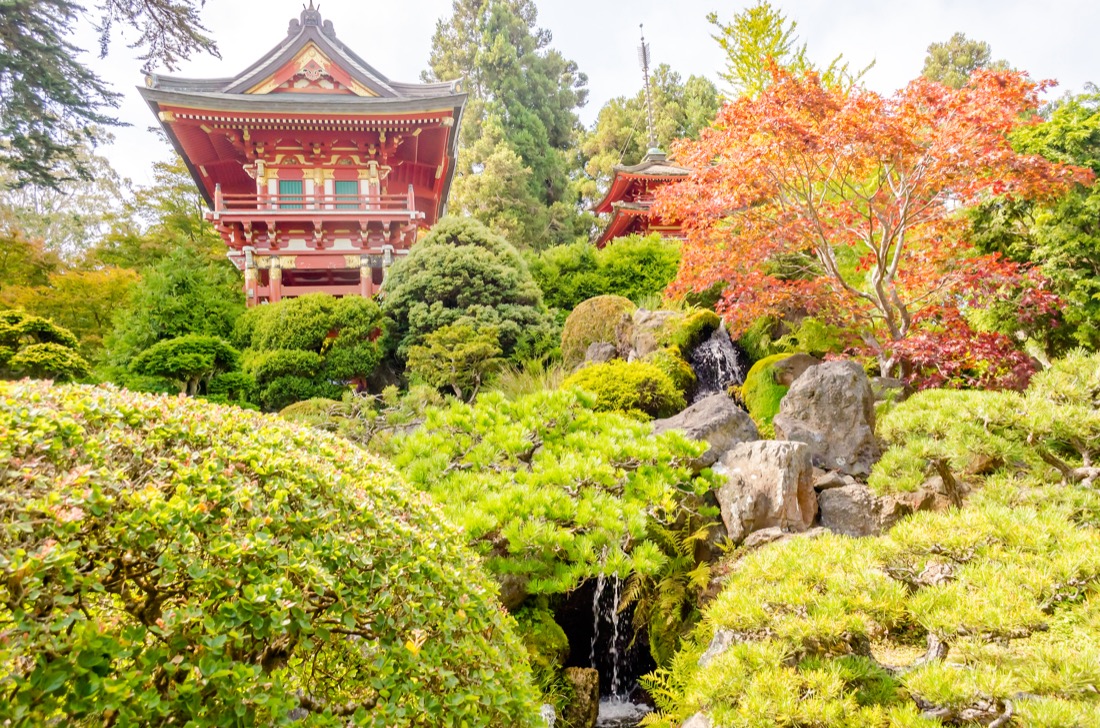 SF Botanical Garden
SF Botanical Garden (1199 9th Ave) is also located at Golden Gate Park, at the Strybing Arboretum.
It has its own Japanese maple cultivar, called 'Sango kaku which provides fall tones.
The UC Berkeley Botanical Gardens
The UC Berkeley Botanical Gardens (200 Centennial Dr) is a 34-acre garden located on the Berkeley campus of the University of California.
While visitors agree that spring is the best time to visit, fall can have provide some color pop, depending on the weather.
The gardens have an area called The Japanese Pools, which features autumn colors, a serene pool, waterfalls, lanterns, and stepping stones.
Avid horticulture fans might want to visit on a Sunday for the free docent-led tour of the gardens.
Fall Colors in Bay Area
Tilden Park
Tilden Park (2501 Grizzly Peak Blvd, Orinda) is a lovely showcase of fall colors in the Bay Area.
You can experience its glory along the ample trails.
To see fall foliage, particularly around September and October, is on the trails around the Redwood valley railroad, and Lake Anza is a good choice.
Rancho San Antonio Preserve
Rancho San Antonio Preserve (Cupertino), located in the South Bay Area, is one of the best spots for peak-time fall foliage.
A vast display of red, orange, and yellow colors arrives from the population of maples and oak trees.
Henry W. Coe State Park
Northern California's largest state park is Henry W. Coe State Park (9000 E Dunne Ave, Morgan Hill) is great to visit year-round and especially in the fall to witness unforgettable scenes of changing fall colors.
The leaves of its resident trees turn bright yellow and dark red.
Samuel P Taylor State Park
Samuel P Taylor State Park (8889 Sir Francis Drake Blvd) offers scenic trails.
Walk, hike or bike through various species of trees displaying their fall colors.
Trails are dog-friendly, and campgrounds are plentiful.
Fall Foliage Near San Francisco
Napa Wine Country
What better way to see the leaves change in the fall than while enjoying glasses of wine?
Wineries present multiple ways to marvel at the way the leaves change colors.
During the fall, before the vineyards take their winter sleep, the vines still have their leaves, and depending on the grape, you will witness a spectator's show of red, gold, and green fall colors.
Sangiovese grapes display more green, while Zin has more red.
Napa also features in our guide to the best bachelorette destinations.
Uvas Canyon County Park
Fall Foliage near San Francisco is beautiful this time of year, specifically in Uvas Canyon County Park (8515 Croy Rd, Morgan Hill).
A bit of a drive at 1 hr 22 mins, but well worth the sights waiting for you at the end of the trip.
With a 4.6 star rating, this park has miles of hiking trails that the wind alongside waterfalls.
Upper and Basin are the trails to visit with their almost 3D views as the fall colors of gold, orange, and burgundy appear to rise to greet you.
Filoli Gardens
Just over a 30 minutes drive and one of the best spots to see fall foliage in San Francisco is Filoli Garden (86 Cañada Rd, Woodside).
Head for the forests to see spectacular displays of peak-time fall colors.
While there, take your pick of several fall-themed activities such as orchard day, harvest festival, and nature walks.
Hakone Estate Gardens
Once a private estate, Hakone Estate Gardens (21000 Big Basin Way, Saratoga) was purchased and made a public city park in 1966 by the City of Saratoga.
The grounds have four separate gardens (Bamboo Garden, Hill and Pond Garden, Tea Garden, and Zen Garden), each offering a transforming view of colorful Japanese flowers and plants.
San Francisco weather in fall makes it a great time to visit.
Temperatures hover consistently in the low 70s, early morning and evenings in the low 50s.
The skies are clear, and the crowds from the summertime have gone home.
Big Sur Coastal Highway
US Highway 1 (The Big Sur Coastal Highway) has panoramic views of bold fall foliage during October 15-31.
The winding road can present a challenge but spectacular scenic views.
Watch for patches of yellow and red colors from the bigleaf and vine maples.
San Francisco Fall Foliage Map
This handy foliage map shows when leaf peeping season start and hits peak through the state of California.
You can use it to plan your trip to San Francisco and the day trips you like the sounds of for autumnal colors.
San Francisco Fall Events
Autumn Moon Festival
Another famous San Francisco thing to do in October is Chinatown's Autumn Moon Festival.
Based on the lunar calendar, the festival takes place on the fifteenth day and eighth month.
Make your way to see parades that host acrobats, martial artists, dragons, and lion dancers.
Experience tasty food and arts and crafts.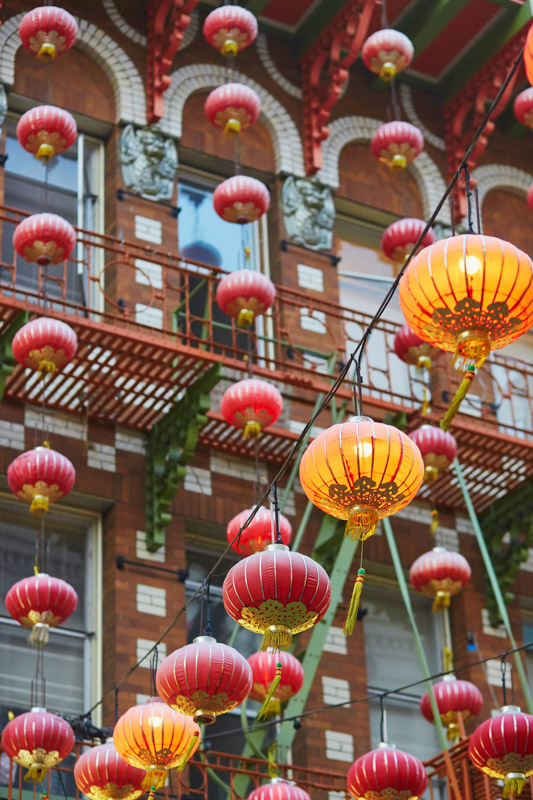 Comedy Day
In Golden Gate Park, fall days are warm, and picnic blankets cover the grass.
The food vendors stand ready to feed the crowd who gather to watch the performances of the multiple comedians who come to give back on the free day-long event called Comedy Day.
Art Studios Open House Events
During the weekends in October and the beginning of November, artists open their studios.
The Open Studio event is a top-rated San Francisco fall activity as it offers diversity and an intimate opportunity to speak directly with the artist about their art and to purchase pieces of their work.
Hardly Strictly Bluegrass Festival
The stage and performers may change, but the Blue Grass music is what lures folks to this three-day world-renowned event.
Lineups have included Buddy Miller, Marcus Mumford, and Allison Russell, just to name a few.
The website provides important dos and don'ts to help your experience be pleasurable.
Castro Street Fair
Known for its LGBTQI history, Castro is also known for being charming, fun, and vibrant.
On the first Sunday in October (October 2nd), the Castro Street Fair features live music, dancing, entertainment, and art vendors.
Hundreds of vendors line the streets to celebrate diversity and inclusion.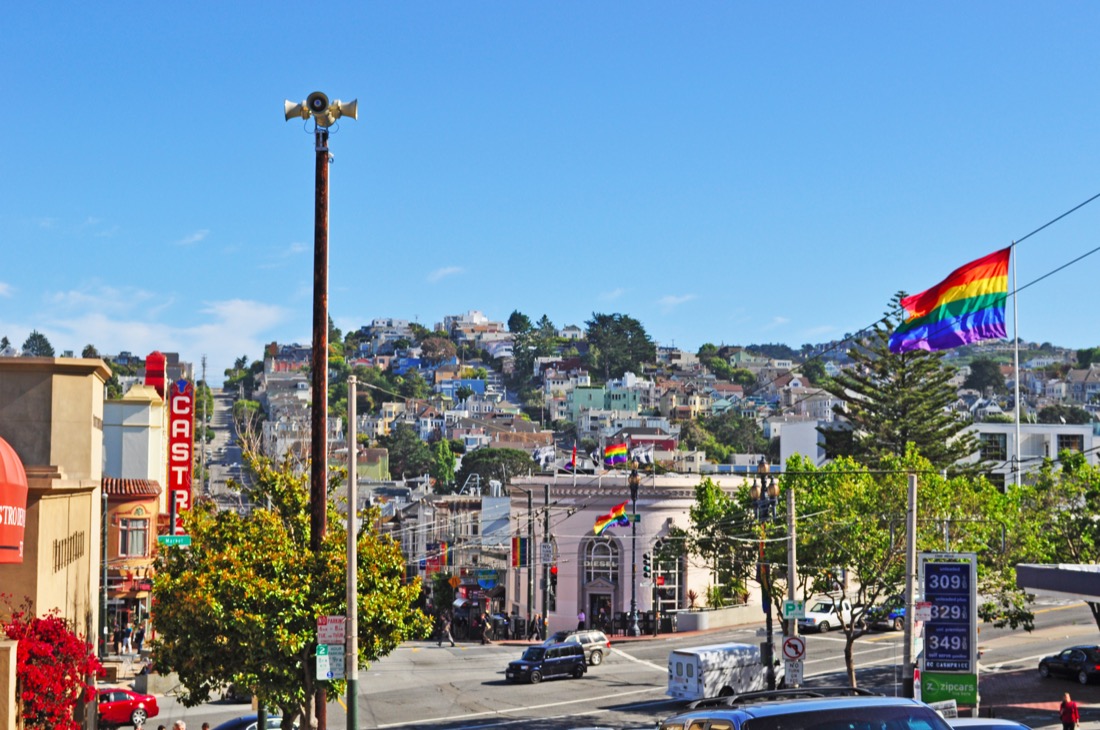 Fleet Week
Annual Fleet Week is a weekend-long event at the waterfront and Fisherman's Wharf.
Experience the speed of Jet fighters overhead as the U.S. Navy Blue Angels fly in complete unison.
You may even hold your breath as you witness them stream low over the Golden Gate Bridge.
Attendees can also enjoy live music and free tours of military ships.
Halloween Hoopla
The Halloween Hoopla is a fall event that takes place at the Children's Garden, Yerba Buena Gardens.
Performances and activities are aimed at kids under ten.
All kids are welcome to the grand finale, the Halloween Costume Parade.
Dia de los Muertos (Day of the Dead)
Explore a new perspective when you attend this event fall in San Francisco's Latinx community.
The Day of the Dead celebration takes place in san Francisco in October or November, days after Halloween, and is a holiday that honors the cycle of life.
Everyone is invited to join the procession.