This article has links to products and services we love, which we may make commission from.
Looking for a free Chicago 3-day itinerary to plan the perfect trip to the Windy City?
Chicago has everything you could want from a city – striking buildings, tons of entertainment options, diverse cuisines that will make your taste buds sing, and so much history and culture in terms of art and technology.
People from all over the world enjoy visiting Chicago because it is laid back compared to the bustle of New York or Los Angeles. It also has a free lakeside, ideal for resting between sightseeing stops!
The following can also be used as a weekend in Chicago itinerary for those arriving Friday and leaving Monday.
There are so many options; feel free to pick and choose the activities that best suit your travel style.
You may also like our guides to free things to do in Chicago, unique activities, Chicago in fall, and Chicago at Christmas.
Free
3-Day Chicago Travel Itinerary
Day 1 in Chicago

: Morning – Riverwalk + The Bean

Hotel check-ins in Chicago are usually around 3-4pm, but many of them offer earlier check-ins depending on room availability, or you can leave your luggage with them and go for a stroll.

The first step of your itinerary should be a casual walk along the river.

This is known as the Riverwalk, where you have a winding path near the water, passing by several restaurants and cafés.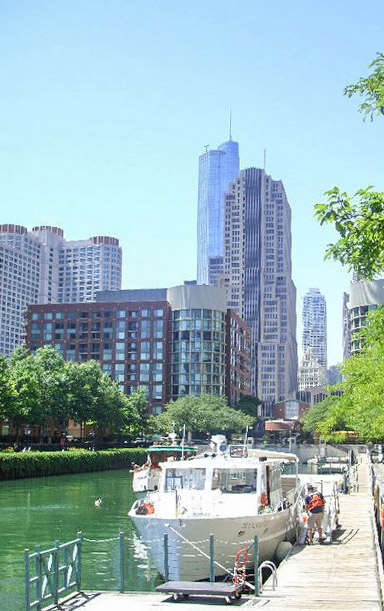 If you have not had breakfast yet, there are many options to choose from.
Although you might be dying to try the deep-dish pizza, you should save that for lunch after you are famished from all the sightseeing.
A deep dish is a Chicago-style pizza in Chicago, which is very heavy and should only be consumed as a main meal rather than a snack.
For breakfast, you can try a traditional Chicago hot dog.
This would be with mustard, chopped white onions, and a sweet pickle.
The toppings are mouthwatering and will leave you satisfied until later in the day.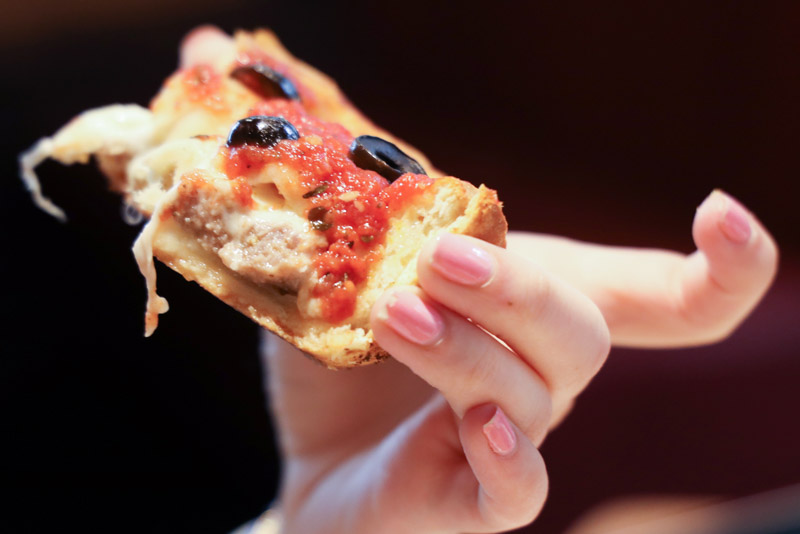 A casual stroll at Riverwalk should take about an hour or two, depending on your pace and whether you stop for breakfast.
There are also steps on the way where you might see many people sitting to enjoy the view.
This is the perfect place to drink a takeaway coffee and rest your feet before walking some more. If you go up these steps, you can find small bridges connecting the streets.
These bridges are the perfect spot for a photo op with the skyline and water in the background.
Don't forget that Chicago is called "The Windy City," and this is for a very good reason.
Depending on the day you visit, it can be very windy, and you should always hold onto any hats and wear appropriate clothing.
During winter, Chicago does have thick inches of snow, and then you will need proper boots, jackets, and gloves.
Find more winter activities in the city featured our guide to Illinois in winter.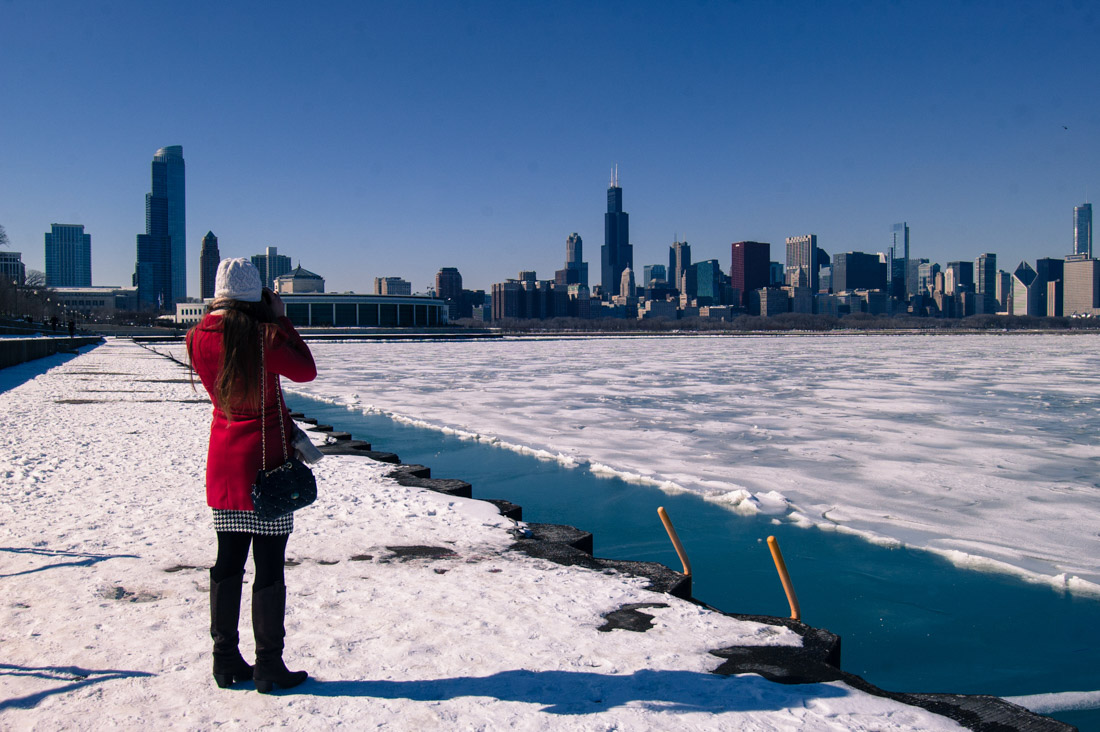 There will be signs along the way telling you where the tourist attractions are.
You should look for one that says, "Cloud Gate" or "Millennium Park" which is part of the Chicago Loop/Central Business District.
This is where the shiny bean is.
The bean is also one of the free things to do in Chicago, which makes the spot popular with crowds.
The bean is a Cloud Gate sculpture that was unveiled at the opening of Millennium Park back in 2004.
It has now become the most famous symbol of Chicago, photographed by every tourist because of its unique reflectiveness.
When you enter Millennium Park from the main street, you will see a memorial fountain that is also beautiful to take photos of.
This is because the skyline is directly behind it. You get a bit of the city and the park together in this shot.
Then you should turn right and follow the signs or just see where everybody else is walking to.
Pretty soon, you will notice the giant shiny ball in the center surrounded by even more buildings.
The reflection of the skyline on the bean is incredible, and you can enjoy doing poses while seeing your own on the bean.
The Chicago Bean is curved, so on the outside, you just see your own reflection and all the people and buildings around you.
Hopefully, it is not that crowded in the morning, but on weekends, things can get a little crazy.
When you step inside the bean under the curve, you can get a good laugh by seeing a very distorted reflection of you and your friends because it feels like a magic mirror experience at a carnival.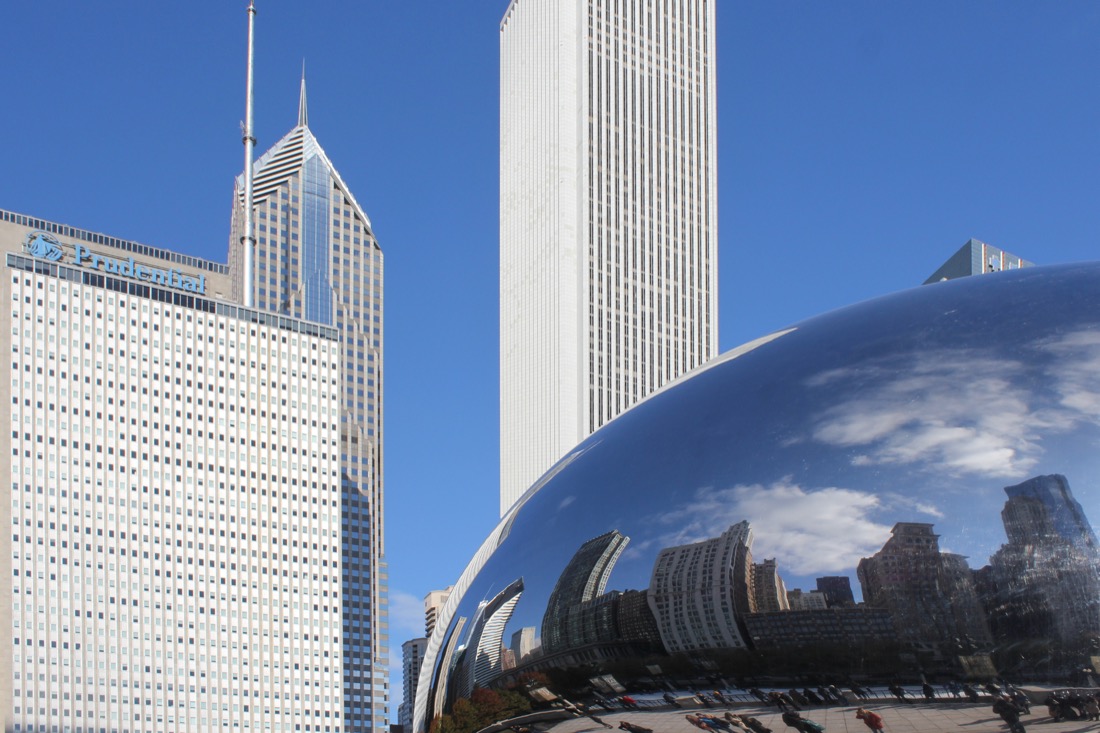 After this area, you should walk around the rest of Millennium Park because it is gorgeous and serene.
You will see beautiful flowers along the way and an incredible concert theatre where they often have live opera shows.
Some small bridges and walkways are also shiny like the bean.
Millennium Park is massive, and you can pass by the Art Institute of Chicago, which is right by the Crown Fountain.
Visiting the institute will take time, and you can do this on day two.
In the meantime, continue walking through Millennium Park until you reach Grant Park, where the Buckingham Fountain is.
This is an ample open space with the most beautiful fountain to take photos.
This is also the same place where they host the famous Lollapalooza music festival every year.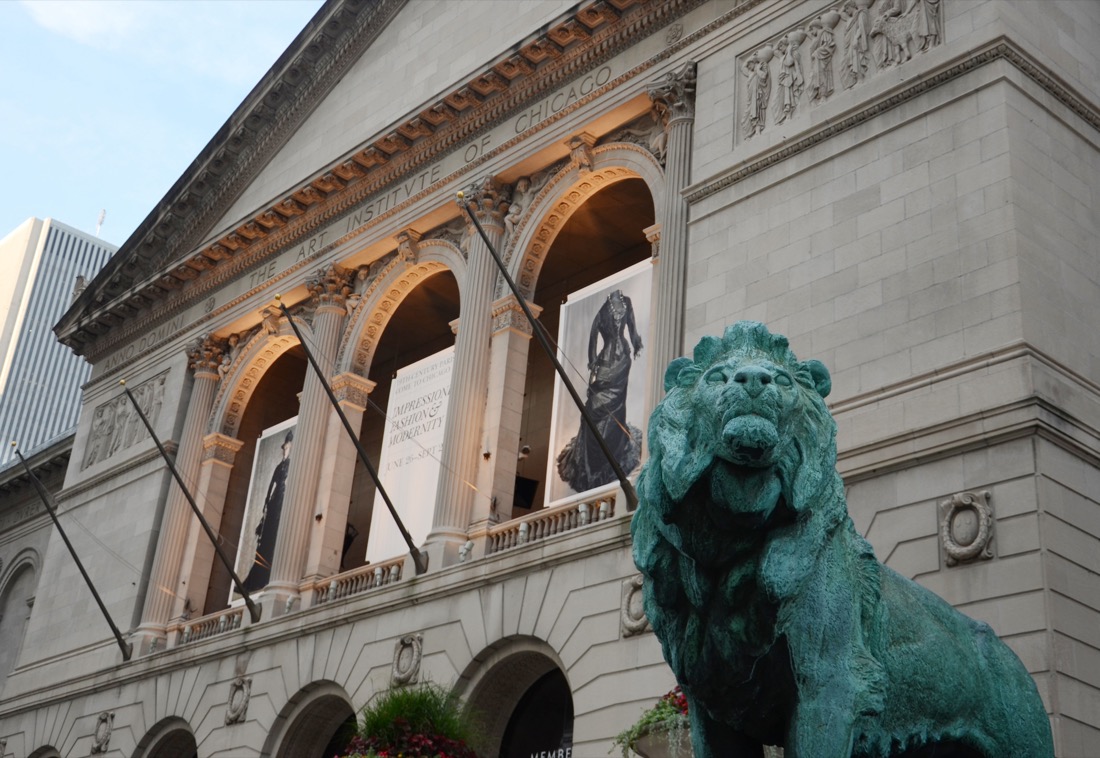 Afternoon – Willis Tower + Pizza
After the bean Chicago sightseeing experience, you deserve a drink and should visit a bar and restaurant called Cindy's.
For this, you will have to walk back to the bean and exit the park next to it. Across the street, you should see the restaurant right next to Shake Shack and Panera Bread.
Cindy's has an incredible rooftop bar that you take the elevator up to.
It is free to enter, but there might be a crowd of people waiting for the elevator.
Depending on how early it is in the afternoon, there might not be too many people there if you are lucky.
When you hit the top floor, the lift doors open directly into a bar.
This is where you order a drink first and then make your way across the restaurant to the balcony to enjoy an outdoor rooftop view.
They have a lot of drink deals for cocktails, but their coffee is recommended.
Watch the tourists surrounding the bean below while you refuel with caffeine or sugar!
After your drink at Cindy's, it is time to visit Willis Tower, which is the largest building in Chicago.
You can try walking there as it only takes twenty minutes.
All you need to do is exit Cindy's on street level, walk to the right, and take the first right again.
Then it is a straight road walk all the way to Willis Tower.
If you do not feel like walking that much, you can always get an Uber or Lyft.
These are very cheap in Chicago, especially if you are willing to carpool with others. You can choose Uber Pool or Lyft Line on the apps and spend only five or ten dollars for a short trip.
Along the way, you will also see a lot of souvenir shops if you feel like stopping by.
When you arrive at Willis Tower, there will be signs telling you what floor the observation deck is on.
This is also called "Skydeck Chicago," and it is a must-do in Chicago. It is always better to buy tickets online, Willis Tower Skydeck and The Ledge Experience, so you can plan ahead and skip the line.
There is not much to see in the lobby area, so you can go straight through to the security checks before entering the lift.
This will save you a lot of time because the lines in the lobby can take over an hour, and then there are more lines when you reach the top floor because this is one of the best places to visit in Chicago.
Willis Tower is the tallest building in the Western Hemisphere, and at approximately 1300 feet, you can step into a suspended glass box that surrounds you with 360-degree views of the entire city.
You will be on the 103rd floor, so hopefully, you are not afraid of heights because it is daunting stepping into that glass box since you see all the streets and buildings below your feet.
It can trigger a little Vertigo, so you should be careful.
There are two glass boxes on the ledge, so you can choose any of them because they both face the same side of the city.
There will be a couple of security guards to monitor how long each person takes in the box.
When you first step into one, the security guard will advise you to pose and look up at their camera.
This is for the souvenir photo that you can later buy from the gift shops.
You do not have to spend any money and can take your own photos. Be ready with your poses because the guards only allow you to stay there for a couple of minutes maximum, depending on the crowd.
If there are not too many people in the line, you can get a little more time in the glass box to take photos.
The security guards might take photos for you, but it is not their job, so do not feel bad if they refuse. It is always better to ask a friend or somebody else in line to take your pictures.
If you successfully get a stranger to take yours, it is common courtesy to offer to take their photos as well.
After the glass box Chicago activity, you can visit the gift shop to buy some souvenirs or view your professional photo on the screens.
There will be a staff member there who will print out your picture and give three copies of it in a souvenir folder that says, "On the Ledge."
If you decide to purchase, you will get one large photo and two smaller ones, which is great to share with other members of your group.
When you are done with Willis Tower, you might feel hungry, and now it is time for the infamous deep-dish pizza in Chicago.
Following S Franklin Street to your right, you should see Giordano's restaurant.
This is an Italian chain of restaurants that are famous for their deep-dish pizzas.
Deep dish pizza is a Chicago-style pizza that is thick and baked in a pan.
It is layered with cheese and other fillings, such as meat and vegetables.
There is a ton of tomato sauce in between the layers, and the crust is usually around three inches tall.
This buttery crust gets fried thanks to the delicious oil in the pan, and the pizza looks very bulky rather than flatbread.
It was invented at Pizzeria Uno in Chicago back in 1943, so this pizza has a lot of history.
It is impossible to eat a slice by hand, so you should use cutlery and prepare for a lot of stringy cheese to ooze from every bite.
It is very challenging to eat an entire pizza alone, and you should plan to share with a partner or group of friends.
Giordano's might only have a 12-inch as their "Smallest," but it is not small at all, and you might start suffering from being too full after just two slices.
Never make the mistake of ordering an appetizer beforehand, no matter how persistent your waiter is.
Eating a deep-dish Chicago for the first time is a religious experience, and you should savor every mouthful.
The pizza does not look appetizing in photos, but it will still make you drool whenever you reflect on your memories of being in Chicago.
After such a hearty lunch, you might want to return to your hotel to complete the check-in process.
By now, it should be around 4pm, and your room might be ready.
Grab a quick shower and stretch out on a comfortable bed while digesting all that food after seeing a lot for one day in Chicago.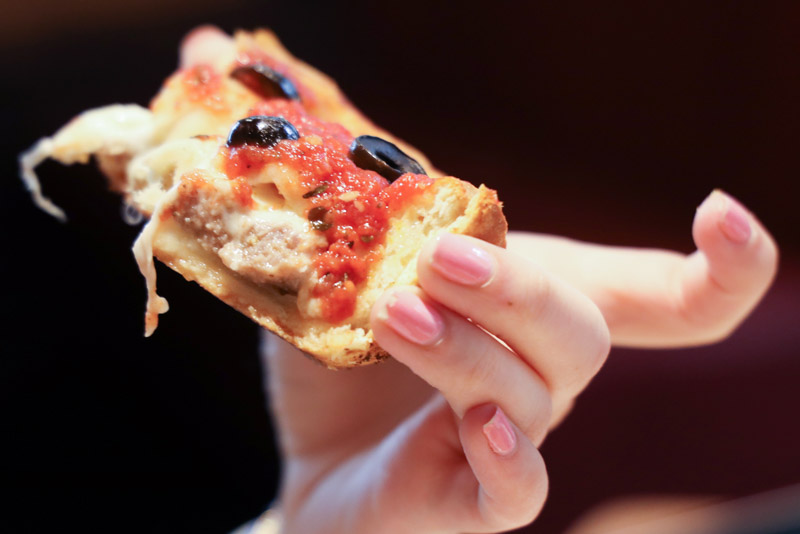 Evening – Bar Hopping
When you are done getting a little bit of rest, head back out to any of the numerous bars in Chicago for some fun.
One of the best bars to visit is "Nacional 27" for their incredible Latin parties every night. This is on the north side of the river and takes twenty minutes to walk from Willis Tower.
They have an in-house DJ who really knows how to bring the house down, and you should try their mojito specials, where each glass is as big as a person's head.
The mojitos are delicious, and you will want to have a dozen of them while dancing the night away.
Nacional 27 also has some great Latin American-themed food; in case you are hungry again and want to grab a quick dinner with drinks.
Bars in Chicago close around 2am, so you should have plenty of time to have a lot of fun before tucking into your hotel for a good night's sleep because you have already seen a lot of Chicago in a day.
If you were only spending 1 day in Chicago, there would be more pressure to fit a lot of sites on your Chicago itinerary, but you should space things out to try and relax a little.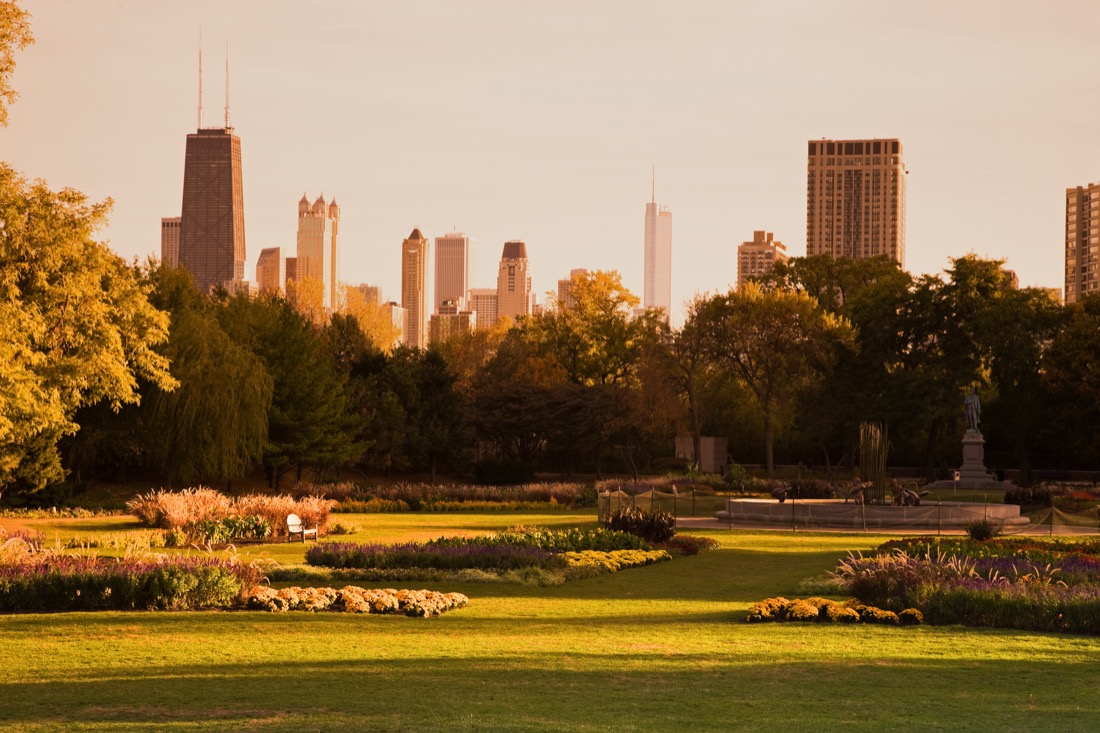 Day 2 in Chicago

: 360 Views, River Cruise & Live Music

Unless you are severely hungover, it is time for more sightseeing and touring around Chicago. You should wake up early for another big day.
Morning – 360 Chicago (John Hancock Observatory)
You can either have breakfast at your hotel or go to any of the cafés and restaurants along the river again.
However, most hotels include breakfast in the price, so you should get your money's worth by spoiling yourself at the buffet before stretching those legs again for a long day.
The first stop on your Chicago trip planner should be the 360-degree Chicago Observation Deck experience at the John Hancock Observatory.
The John Hancock Observatory is open every day from 9am to 11pm, with the final group allowed in at 10:30pm, and it is located at North Michigan Avenue.
With the pass mentioned above, you can skip the line at the ticket booth altogether and head straight for the elevator for just $22, which is usually around $25 on-site, without the ability to get through lines faster.
The elevator will speed you up to the 94th floor in just forty seconds, where the observation deck above the Windy City is.
Unlike Skydeck, you will get to see a lot of beautiful lake views and more skyscrapers.
From such a high floor, you can also see 4 neighboring states, which is incredible because you are over a thousand feet in the sky.
If you are an adrenaline junkie, you should try upgrading your pass to include TILT, which the highest thrill ride that will change the way you see Chicago, and it lets you tilt out over the city from the 94th floor.
It extends out over the entire skyline and the Magnificent Mile.
You just have to step against a glass enclosure and put your hands on the window, and it tilts outwards, giving you a massive adrenaline rush as though you are going to fall.
There is a very fancy restaurant up a flight of stairs to visit for a drink or some food before heading back down. You can also go there to use the bathrooms without having to spend any money.
Don't miss the toilets on the 96th floor…
On the ground floor, you can see the Chicago Multimedia Exhibit with high-definition interactive touch screens to learn about the sights from different angles.
The exhibit will teach you everything about the city's history, culture, scenery, and architecture, and you can listen in many languages.
The most exciting exhibit is "Michigan Pete," which pays tribute to Evald Peterson, who was the construction inspector for John Hancock Building.
He captured all his personal experiences in a journal, bringing this building's architectural journey to life. You can hear all about the challenges of the building's construction through his words and pictures.
Reserve your skip-the-line ticket here.
If you've had your fill of touristy activities, check out our guide to unique things to do in Chicago too.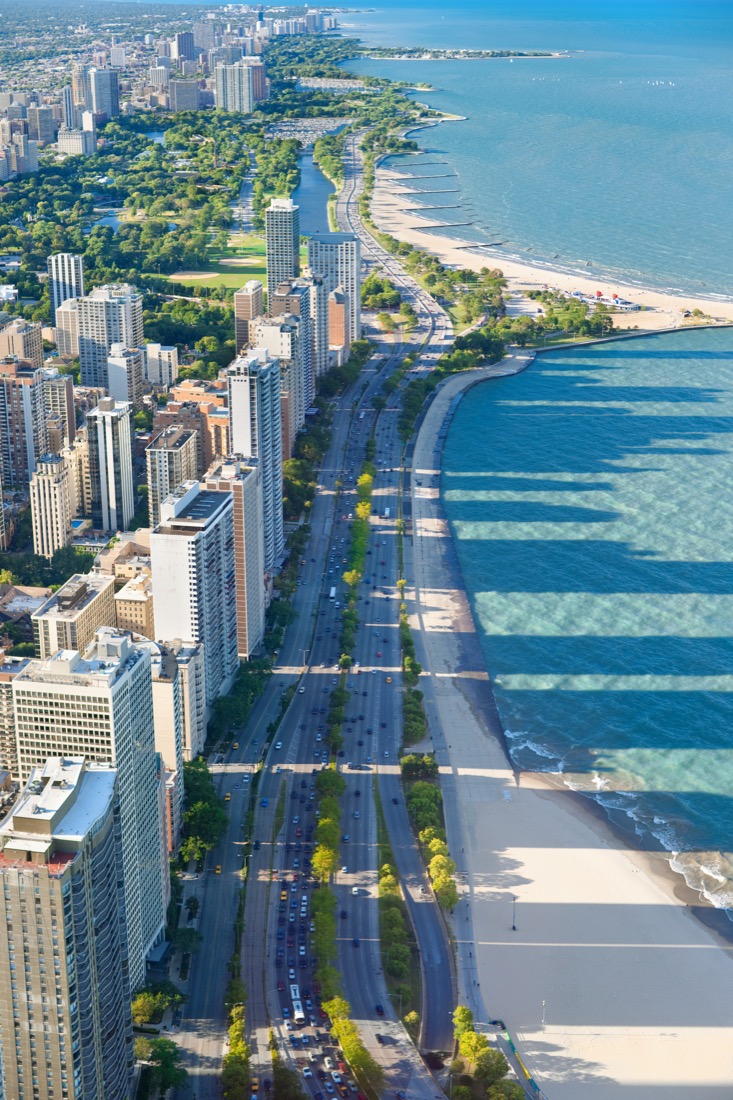 Afternoon – River Cruise
After completing the John Hancock building tour, it is time for a trip on the river so you can see the entire Riverwalk without having to go on foot.
The Chicago River Architecture Cruise: Skip-The-Ticket-Office is the most popular Chicago attraction pass if you want to relax on the river while sightseeing.
This is a seventy-five-minute tour departing from Navy Pier, where you can see a lot of hidden architectural wonders along the way and some of the most renowned landmarks.
There will be a guide on board to provide live narration, and you should expect to see around forty structures, especially under some historical bridges.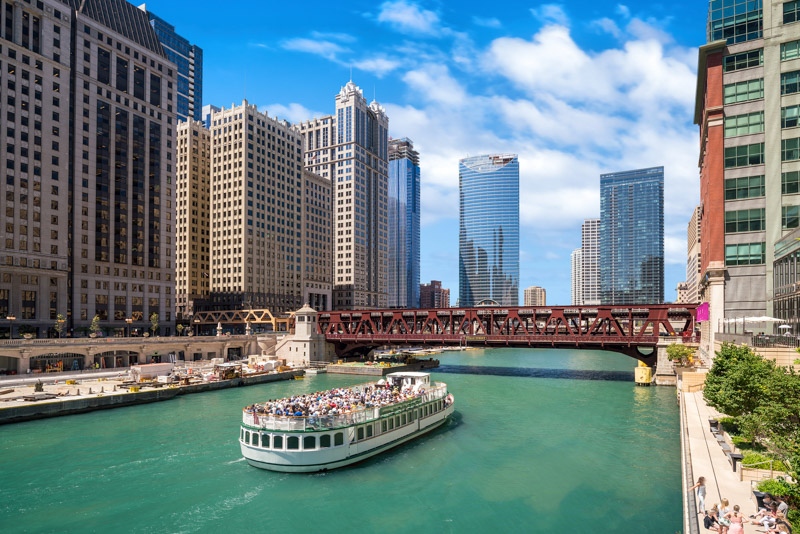 You will be cruising along all three branches of the Chicago River while getting a lot of information about the forty landmark buildings.
Some of these will be Wrigley Building, Tribune Tower, Willis Tower, Trump Tower, Marina City, and many more.
Unlike day one in Chicago, you will get to relax and enjoy an insightful trip. This is also better than the Chicago water taxi because it is long and full of great information about this city's history.
When the cruise returns to Navy Pier, you should take a casual stroll and ride the giant Ferris Wheel or grab some lunch from any of the local restaurants.
There are many options for seafood, especially crab and oysters.
After lunch, you should try to visit a couple of museums in Chicago on free days.
The museums are usually free on Tuesdays from 12:30pm to 9pm.
Some of the best ones to visit are The Museum of Science and Industry, Alder Planetarium Chicago, The Field Museum, The Museum of Contemporary Art Chicago, DuSable Museum of African American History, and the Art Institute next to Cloud Gate.
Check out our guide to free things to do in Chicago for more.
In the evening, when the sun goes down, the entire garden comes alive with colorful lights.
You can see an exciting waterfall of dancing lights and whole mile-long pathways with arches covered in wondrous fairy lights with a choir of singing trees.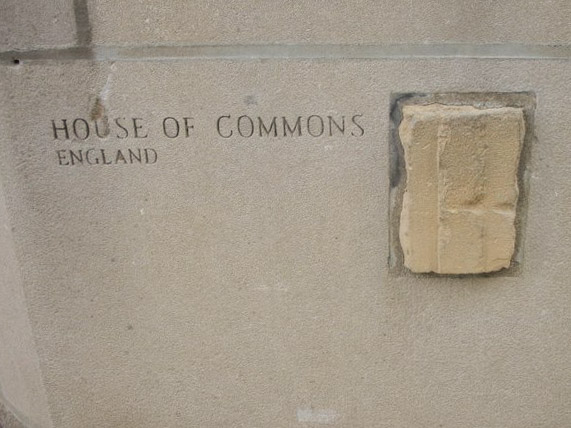 Evening – Live Music + Bars
Chicago has a very young vibe, and people love going to bars and enjoying live music with some food and drinks. This is also one of the best ways to unwind after spending 2 days in Chicago.
This time, you should visit Social Twenty-Five or Smartbar.
Both have excellent live music with a stage in the middle and very affordable drinks. They are also open between 2am-4am in case you like to stay out later than usual. 
After the performance of some local live bands, a DJ takes over, and you can enjoy some great electronic music with popular hits.
People are very friendly in Chicago, so do not be surprised if you randomly meet some locals to have a conversation. 
They are very helpful and can give you more tips on what to see in Chicago in one day to wrap up the end of your trip.
Evening Alternative – See a Show
There are several places where performances occur in the city, but the most famous is The Chicago Theatre, aka Balaban and Katz Chicago Theatre.
This landmark is located on North State Street in the Loop area and was built in the 1920s.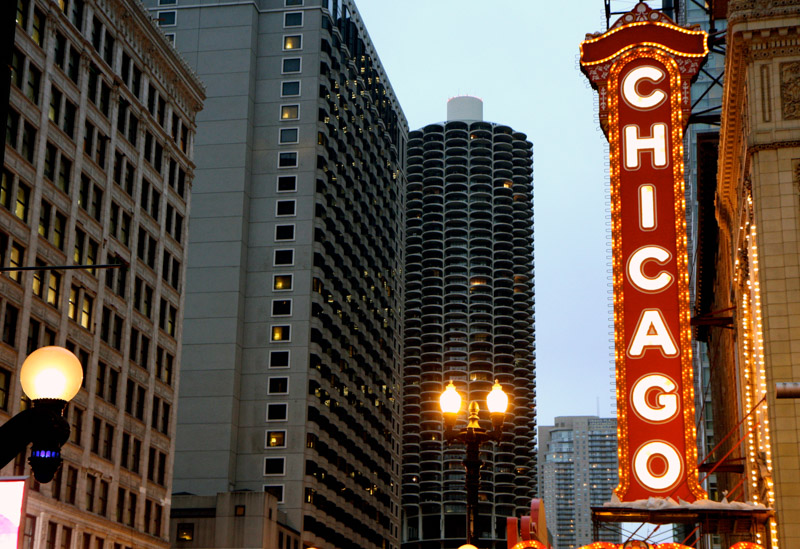 Day 3 in Chicago

: Neighborhood Hopping or Day Trips

Now that you have already seen most of the popular Chicago in 2 days, you might want to try something different.
Check out the Pilsen neighborhood at the Lower West Side for the Chicago Arts District in East Pilsen, the National Museum of Mexican Art at Harrison Park and the Mana Contemporary Gallery. It is also known for its street art murals and Mexican food
Tan at one of Chicago beaches, such as the most popular, North Avenue
Bar hop, vintage shop or catch a gig at the hip Wicker Park Chicago
Enjoy a jazz or blues show at River North
Have a lazy afternoon at I|O Godfrey rooftop. In winter, there are igloos!
If visiting during the sports season, catch a game at Soldier Field (American football) or Wrigley Field (baseball).
Hike the Starved Rock, which has 14 moderate trails ranging from 1.7 to 26.8 miles
Visit Ernest Hemmingway's home in Oak Park
Shop 'til you drop at Magnificant Mile
See the Botanics at Garfield Park Conservatory
Visit the Standing Lincoln in Lincoln Park and dine in a snug at Gej'as Cafe, which serves fondue!
What about a day trip from Chicago like visiting Michigan for some beautiful scenery?
For this, renting a car will be best.
Otherwise, you can use the greyhound Chicago service or Megabus Chicago.
The only downside is that these buses or the Chicago Amtrak have strict schedules, and you must plan carefully.
Whereas driving on your own is much more fun and comfortable with a GPS.
With your own car, you can drive part of the famous route 66, which starts in Chicago.
There are several amusement parks in Illinois that can be reached from Chicago, such as Niles Park District Oasis Water Park, Donley's Wild West Town and Magic Waters.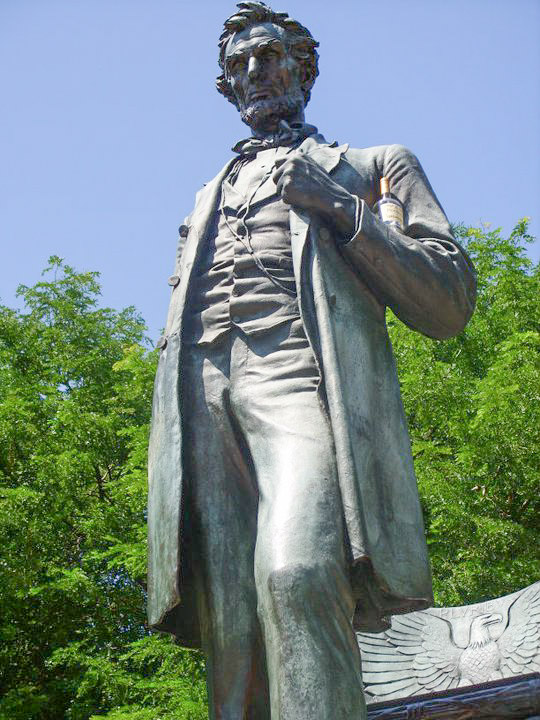 ---
Plan a Trip to Chicago Tips
Getting to Chicago
Arriving from overseas at O'Hare International Airport is a little overwhelming. Mainly because of how long it takes to clear customs.
On a busy day, you might have to wait to use one of their computer systems and print out an entry card after typing in your passport details.
Then the line for an interview with immigration officers can take another hour or more, depending on how many people there are before you.
At least your luggage will already be on the belt after all that waiting, so you can finally rush out of there when you clear customs.
By the time you exit the Arrivals terminal, you will realize that O'Hare is a minimum of thirty minutes away from Downtown Chicago, and this could easily stretch into an hour's journey if you arrive when there is a lot of traffic.
Taxis from the airport can be costly because of how far you must travel.
But do not worry, there are plenty of shuttle buses with counters at the airport where you can buy tickets, and this is the best way of getting to the city without burning a hole in your wallet on your first day.
You will be driving on highways most of the time, so you will not get to see any scenic views or anything apart from advertisement billboards and a lot of traffic.
However, the moment you get closer to Chicago, you will see the beautiful skyline, and that is when the excitement of being in Illinois kicks in.
Getting Around Chicago
During your 3-day trip to Chicago, you will want to make the best use of your time.
Luckily, it is really easy to navigate downtown Chicago; like Vancouver in Canada, it uses a grid system.
Downtown is divided by Madison Street (North and South), and State Street splits up East and West.
There is an extensive transport system for those who prefer not to walk and/or want to squeeze more in. The Chicago Transit Authority (CTA) runs the train and bus system in the city. You can pay with cash for single trips or invest in a reloadable Ventra Transit Card or Unlimited Ride Pass for multi-use savings.
The 'L' train covers 144 rail stations, and two of the links operate 24 hours a day.
The Blue Line links the airport (O'Hare) to downtown, and the Red Link hooks up the North and the South.
Some of the buses also run 24 hours a day. You need the exact change for buses.
Chicago Accommodation
The best but most expensive area to stay in Chicago is Downtown.
Even though hotels in downtown Chicago are more expensive than apartments in other neighborhoods, you will save a lot of money by walking around rather than catching a Train, Uber or Lyft all the time.
You will also have a lot of flexibility instead of planning your entire trip around train schedules.
Everything you need to see in Chicago is in downtown. You can access everything on foot and see a lot of beautiful flowers that cover every pavement.
Downtown Chicago Hotels
Chicago Moxy: Modern chain hotel at a great price. Cool vibe, nice atmosphere.
River Hotel: 4-star boutique hotel. Excellent price, fitness suite access.
Downtown Chicago Hotels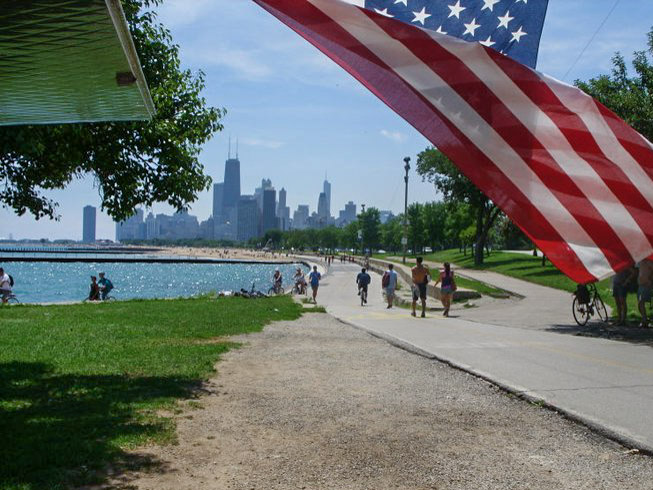 ---
Chicago FAQ
Here are some of the most asked questions about spending 3 days in Chicago.
How Windy is Chicago?
The wind in Chicago can exceed an average speed of 10.3 miles per hour.
However, it is not the windiest city. Boston has winds of up to 12.4 miles per hour.
In Chicago, you will experience some high winds between the tall buildings and near the lake. It is not unbearable, and you can still enjoy sightseeing without looking for shelter with every gust.
Does It Get Very Cold in Winter?
Yes, Chicago is Winterfell in real life.
Temperatures during winter can reach minus thirty degrees Farenheight.
This should not deter you from visiting because seeing the entire city covered by a thick blanket of snow is a marvelous sight.
The entire river freezes, too, so you might want to bring some ice skates.
Read our guide to Chicago in winter for more.
How Many Days to Spend in Chicago?
You should aim to spend three days in Chicago if you do not want to rush everywhere and want a relaxing holiday.
This will also give you plenty of time to include a day trip to any of the neighboring states that have the most beautiful scenery if you enjoy hiking.
What Is the Best Time to Visit Chicago?
The best time to visit Chicago is between June – September.
This is when the weather ranges from warm to hot.
Hotels and flights might not be cheap around this time, but you will feel less pain from high winds by avoiding sightseeing in winter.
Is Chicago Dangerous for Tourists?
Even though Chicago has a global reputation as a crime capital, it is very safe for tourists.
There are some trickier neighborhoods outside downtown, but you can always feel relaxed in all the touristy spots, even at nighttime.
Will I Gain Weight from Eating Deep-Dish Pizza in Chicago?
Yes, but you are on holiday and should not be so focused on dieting because that is what reality is for when you return home after spending the best 3 days in Chicago.
---
Going to Chicago? Save to your Chicago travel board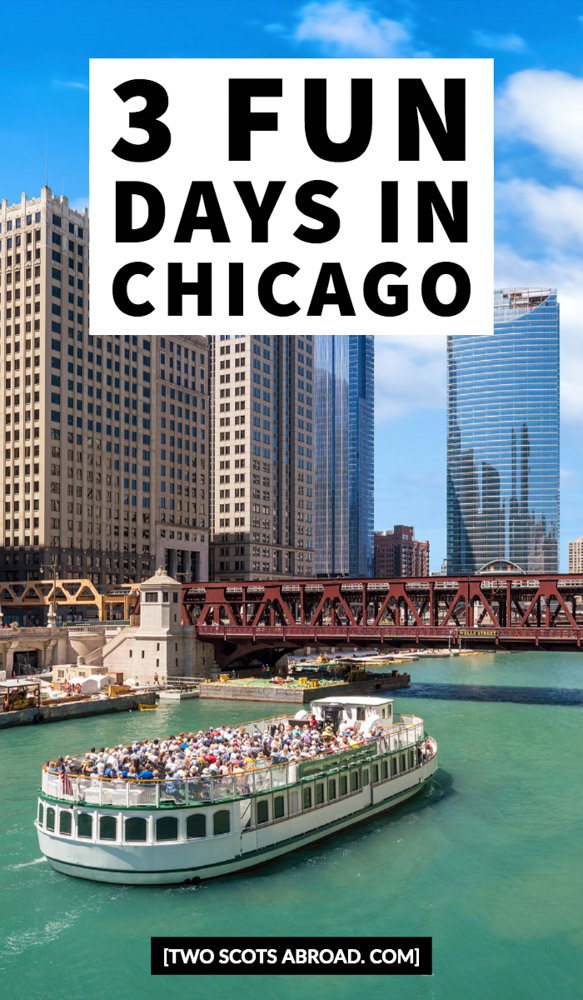 ---
Final Words
There is something in Chicago for every kind of tourist. You can either go on historical tours, photogenic tours for social media, or party the nights away at the trendiest bars.
Chicago is also slightly more affordable than New York City and Boston.
To cut costs, you can try eating many meals outside the typical tourist hotspots.
The best part about Chicago is the skyline, and there are several rooftop spots around the city where you can enjoy being on top of the world with a delicious cocktail.
Unlike New York and Los Angeles, which are confined to the East and West coasts, Chicago is in the Midwest, and you can easily travel to any of the surrounding states.
Chicago feels comfortable and relaxing to visit, unlike the chaos you experience in New York City.
It is like Boston in that sense, but the pizzas in Boston will never come close to the mighty Chicago deep-dish.
Tell us how you plan your 3 perfect days in Chicago in the comments.
---
Author's Note:
Shipra has visited the city very recently and hopes to help you have the best 3 days in Chicago. She made the mistake of ordering a "Small" 12-inch deep-dish pizza at Giordano's and has vowed only to eat it with a group of famished friends the next time. She also returned a few kilos heavier but still glances at her shiny bean fridge magnet souvenir with so much joy remembering the good times.