This article has links to products and services we love, which we may make commission from.
Spooky tours, fall colors, and seasonal events, there are so many fall activities in Chicago for visitors and locals to enjoy.
This guide reveals how to spend the shorter days in the Windy City, which are the best fall things to do in Chicago.
It features ghost tours, nature walks for leaf peeping, and festivals that only occur during the fall months.
We've also included autumn activities close to Chicago, so if you're local and have done everything in the city, you can still learn a few new tips for this fall to keep the family entertained!
You may also like our 3-day Chicago itinerary and Christmas in Chicago guide.
Fall Things to do in Chicago
Take a Ghost Tour
One of the best fall things to do in Chicago is to get familiar with the ghosts and spirits in the area.
You'll need a local guide to introduce you to the popular ghosts and haunted buildings; luckily, we can recommend a few amazing tours in Chicago.
The Gangsters and Ghosts Walking Tour is a 2-hour trip around the Loop District at the center of downtown Chicago.
This Wind and Souls Adults Only Ghost Tour is a truly frightening walking tour of some of the most chilling sites and stories from Chicago's past.
Some of the best ghosts and gangsters from the darkest parts of Chicago's history will come to light in any of these iconic tours.
Open House Chicago
Every fall, the Chicago Architecture Center (111 E Wacker St) hosts Open House Chicago, a free public event that allows anybody to take a self-guided architecture tour through the most iconic buildings in the city.
It's a perfect thing to do in Chicago in the fall for architecture enthusiasts because you have some of the best access to the inner workings of the most significant sites in the area.
Adventure through architecture and history trails, take advantage of talks and programming by experts and get incredible behind-the-scenes access to amazing buildings.
Still want more architecture goodness?
Check out this 2.5-Hour Architecture Boat Tour for an exciting overview of the best architecture along the Chicago River!
You may also like our guide to unique things to do in Chicago.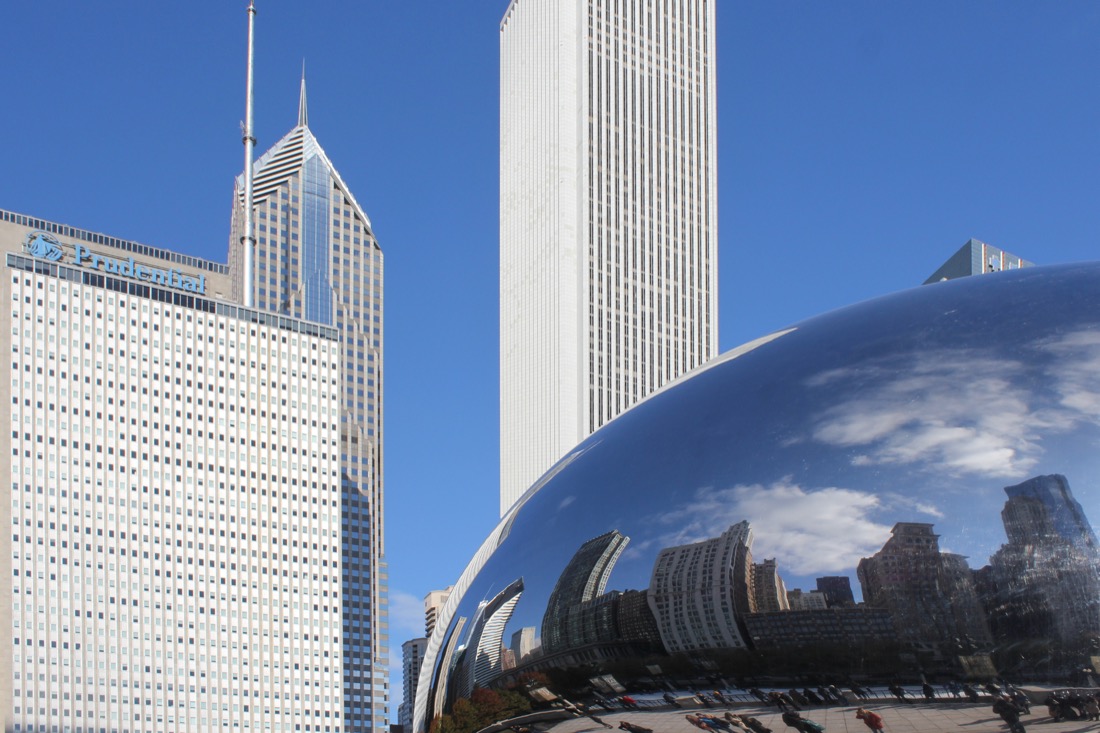 Check Out the City's Skyline at Night
As gorgeous and breathtaking as the city can be during the day, one of the best activities in Chicago in fall is riding downtown at night.
Bundle up and climb aboard the Big Bus Open-Top Panoramic Night Tour.
You'll travel from the iconic Magnificent Mile all the way down Michigan Ave, with a tour guide explaining every beautiful sight along the way.
There's almost nothing like watching the Buckingham Fountain's impressive spray at night.
You'll also get to see the spectacular Chicago Theatre (175 North St) lit up just like it was during its glory days, one of the more historic yet fun things to do in October in Chicago.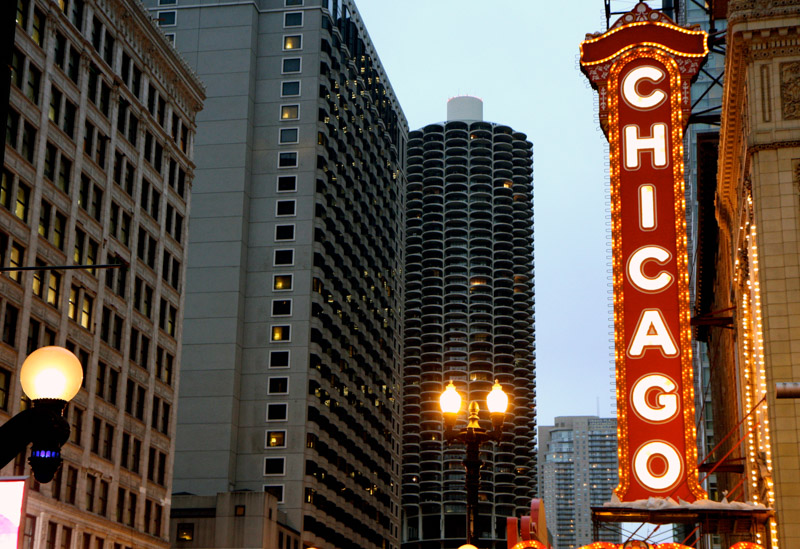 Explore the Downtown Area
While the busiest time of year for the city is definitely the spring and summer, you can still check out the historic downtown area in the fall.
One of the best ways to learn how to get around the city is to follow a local around their favorite spots.
The History, Culture, and Architecture Walking Tour is a foolproof way to get around and see the sites in autumn in Chicago.
Art Institute of Chicago
Want a little behind-the-scenes look at the Art Institute of Chicago (111 S Michigan Ave) without the lines and crowds?
You can enter the museum 30 minutes before it opens and take a Guided Tour Led by an Art Expert.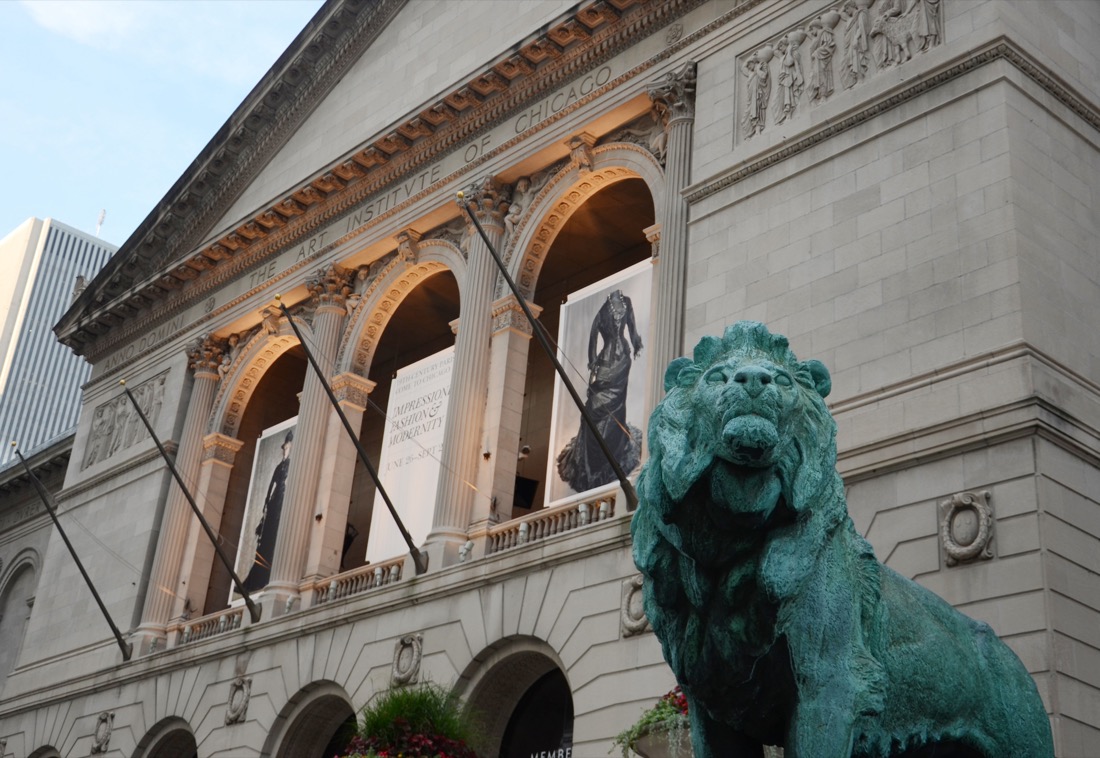 Fall in Love With Chicago's Food Scene
Chicago is known for its amazing food and was even voted the Best Restaurant City of the Year in 2017.
Get a taste of Chicago in fall with three of the best food tours in the city.
The Chicago Food Tour: 2.5 Hour Guided Walking Tour will allow you to sample all the classic Chicago fare while being led around the city by an expert guide.
The Taste of Chinatown Food Walking Tour will take you through the most exciting Asian cultures and food inspirations you can find in the city.
Finally, the Chicago Underground Donut Tour will take you to four donut shops around the city to give you a taste of all the most delicious treats the city offers.
No matter which tour you choose, you can rest assured knowing you're getting an authentic taste of the best Chicago fare.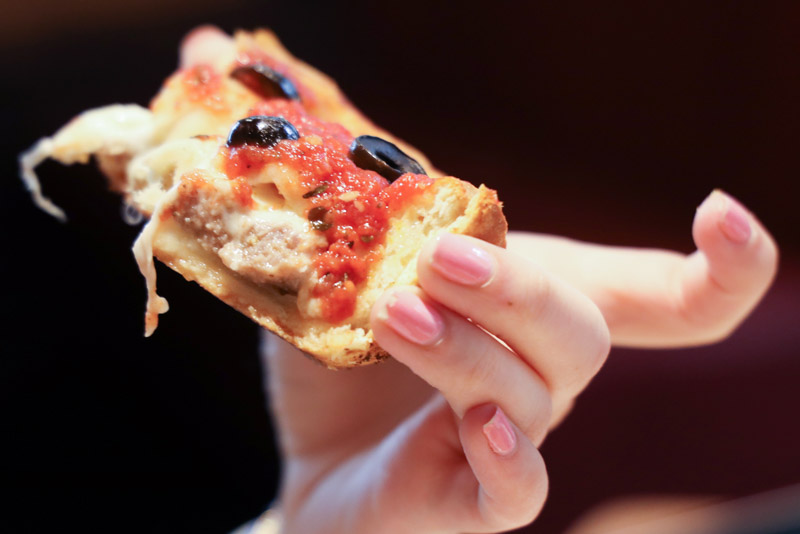 Corn Mazes In Chicago
Jack's Pumpkin Pop-Up (1267 W Le Moyne St) and Konow's Corn Maze (16849 S Cedar Rd, Homer Glen) both have corn maze activities in autumn.
Pumpkin Patches In Chicago
Head to J4K Pumpkins (3539 E 95th St) is a fun day out for pumpkin picking and inflatables!
Running throughout the month of October, big kids and wee ones welcome.
Visit Farmers Markets Across the City
Did you know there are 49 farmers' markets across Chicago?
One of the most fun fall activities in Chicago is to check out all the amazing markets across the city.
Almost all the markets go through September, and many are ongoing for most of October.
Some even go into November for all the late-fall visitors.
Stock up on fall vegetables, dried flowers and garlic, and speciality items like honey, granola, and more.
There is almost nothing better than a farmers market in summer than a farmers market in fall, so make sure you check out the markets that dot the city, such as The Lincoln Park Farmers Market.
Fall Events Chicago
Pier Pumpkin Lights, Navy Pier
You won't want to miss Pier Pumpkin Lights on Navy Pier (600 E Grand Ave), a fantastic display of Halloween spirit in the fall in Chicago.
Wander among almost 1,000 jack-o-lanterns throughout the month of October.
You'll get to experience pumpkin-themed pop-ups, pier-specific deals and sales, and general Halloween-themed festivities throughout the month.
Check out their website closer to October for more details!
Chicago Food Truck Fall Festival
Food trucks are a staple in the Chicago food scene.
One of the best ways to appreciate the variety and abundance of food truck options in the city, make sure you check out the Chicago Food Truck Fall Festival (LaBagh Woods).
Every fall, the Food Truck Festival brings together all the corners of the globe to serve you classic and unique dishes straight from the trucks' windows.
You won't want to miss this incredible taste experience and thing to do in Chicago during fall.
Oktoberfest
If you love German beer, food, and culture (or if you're curious to learn more), check out Chicago Oktoberfest (Lincoln Square)!
Oktoberfest usually takes place in mid-September, but make sure you check the website for any date changes or updates.
Submerge yourself in German culture under two hospitality tents all weekend long; sip on beer, taste unique food, and listen to live bands playing through the day and night.
If you're looking for true merriment in fall in Chicago, make sure you stop by the iconic Oktoberfest.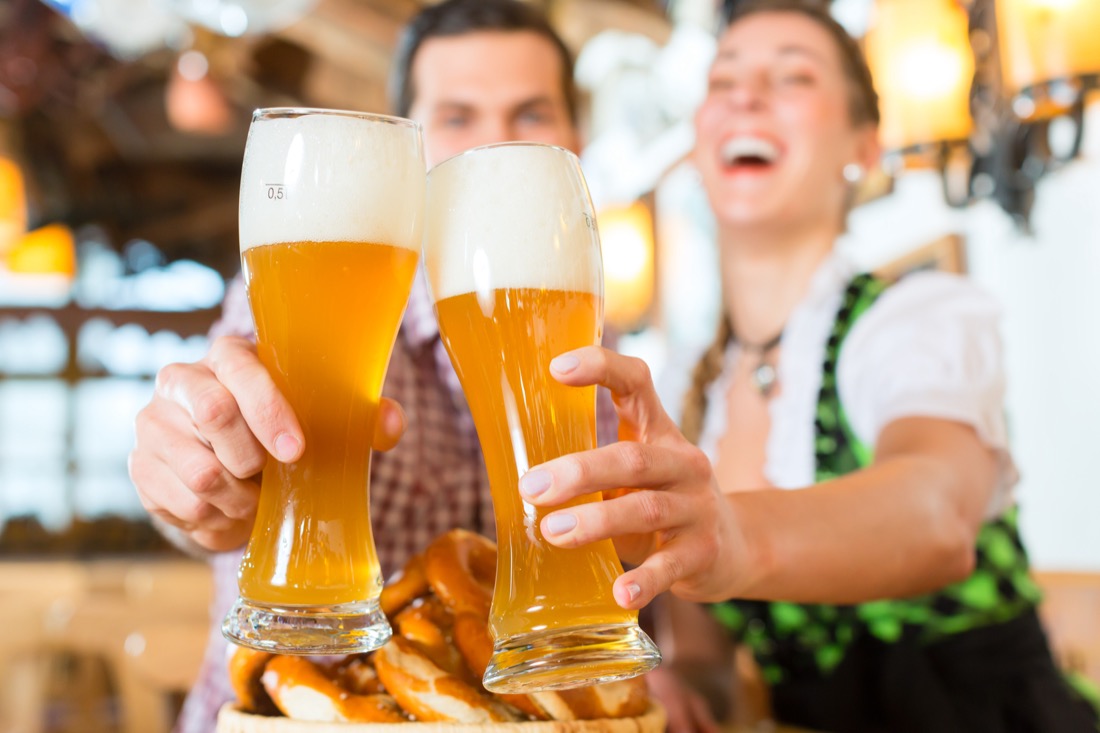 Where to See Fall Colors in Chicago
Did you know the Chicago Park District manages almost 9,000 acres of green space, making it the largest municipal park manager in the nation?
If you're hoping to enjoy the fall colors in Chicago, you'll be able to see them at every corner!
Plus, there is a public parks in every single neighborhood throughout the city, so no matter where you are in Chicago, you'll be able to stroll through incredible changing leaves throughout the fall season.
Make sure you check out the Illinois Fall Color Report for a day-by-day update on the best fall colors in Chicago.
For even more free things to do in Chicago, check out our comprehensive guide!
Lincoln Park
Lincoln Park is a community area on the North Side of Chicago which features Chicago's largest park, Lincoln Park.
During fall, you can see the leaves changing with the skyline in the background.
It has 1,188.62 acres that can be explored by foot, and some of the park is located by the lakefront.
There are several Chicago attractions in the park, including the Chicago History Museum, the Peggy Notebaert Nature Museum, the Alfred Caldwell Lily Pool, and the North Pond Nature Sanctuary.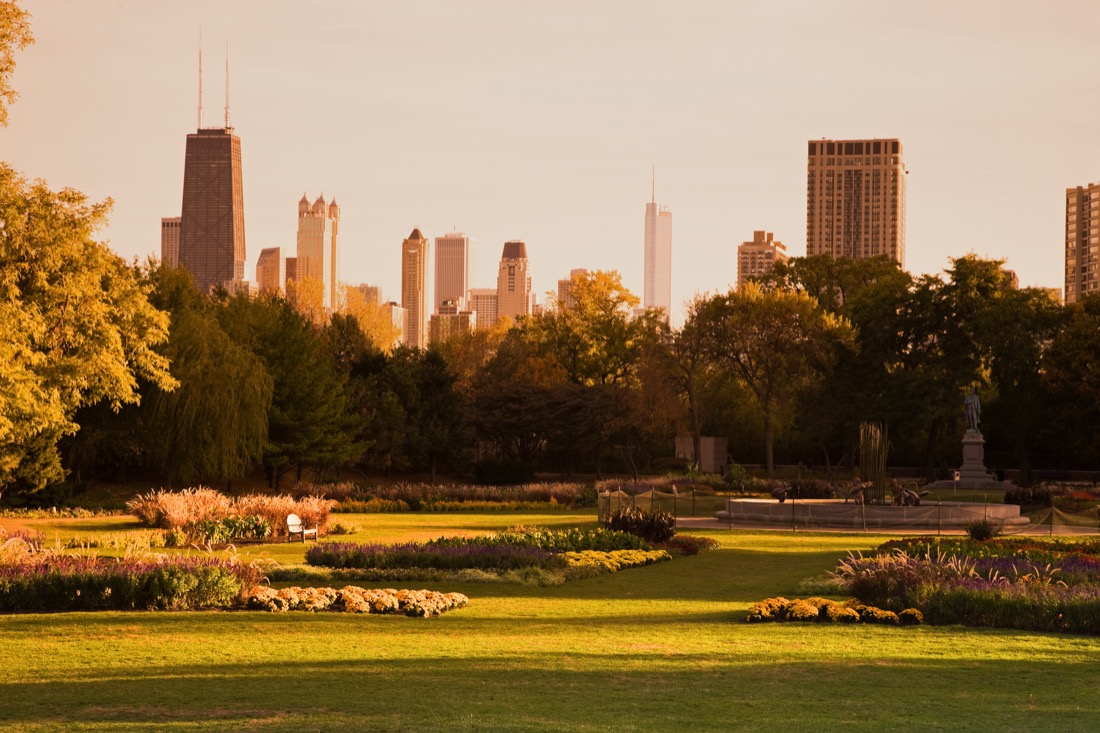 Grant Park
The famous Buckingham Fountain is located at the center of Gran Park and has enjoyed this pride of place since the 1920s.
During fall, the fountain pops against the orange trees of the park.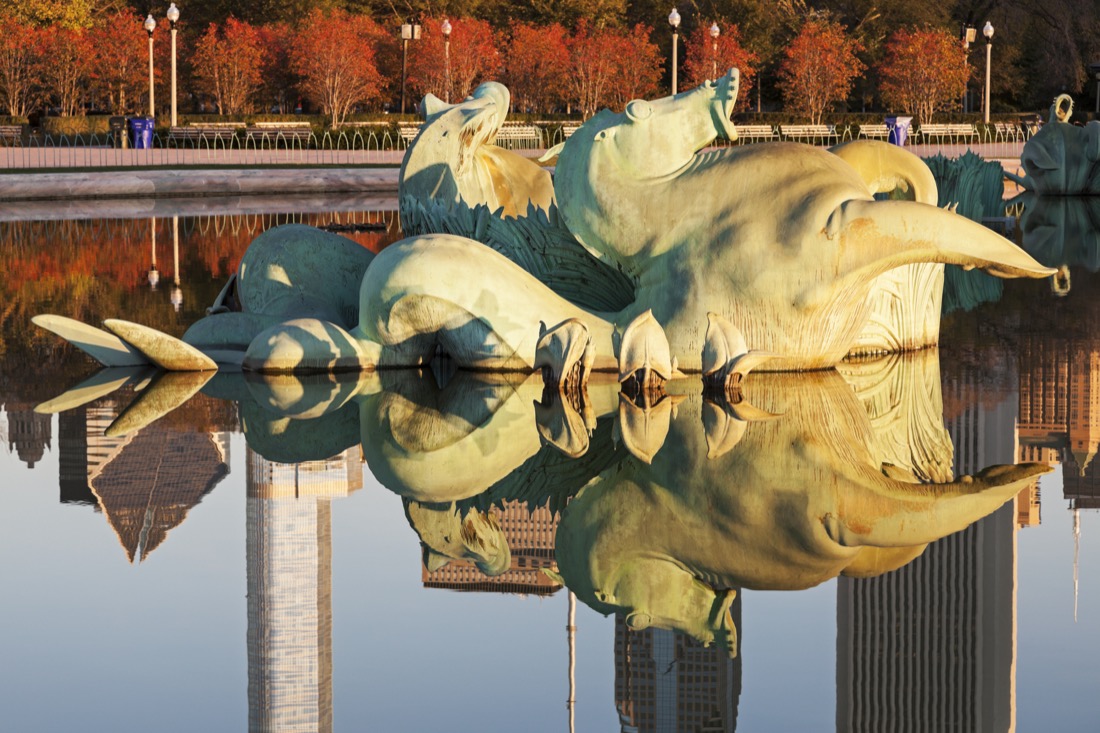 Garfield Park Conservatory
Visit Chicago's "landscape art under glass" the Garfield Park Conservatory ( 300 N Central Park Ave) during fall to see the trees change in one of the largest botanical conservatories in the US.
With 184 acres to explore, which feature a swimming pool, fishing lagoon, athletic fields, and tennis courts, you can easily spend half a day here.
Humboldt Park
Humboldt Park (1400 North Sacramento Ave) is located on the west side of the city and boasts of 207 acres.
The park was named after the German naturalist and botanist Alexander von Humboldt.
It is also home to the National Museum of Puerto Rican Arts and Culture.
You can learn more about the park during this free audio tour.
Stroll Through the (Spooky) Rosehill Cemetery
For the ultimate spooky fall scenery experience, pay a visit to Rosehill Cemetery (5800 N Ravenswood Ave) and wander among the historic grounds of the largest cemetery in Chicago.
Rosehill is known for its elegant architecture, ornate marble monuments and sculptures, and rolling hills; it was featured in.
This place has so much dark history and is a site of such importance that you have to pay it a visit in the fall.
While this is an off-the-beaten-path fall activity, there are tons of other unique things to do in Chicago.
Fall Activities Near Chicago
Night of 1,000 Jack-o-Lanterns, Glencoe
Ready to head out of the city for a bit to enjoy the fall weather?
The Chicago Botanical Garden (1000 Lake Cook Rd) hosts a Night of 1,000 Jack-o-Lanterns every year in October over the weekends.
Just a 20-minute drive from the city, the Garden boasts an incredible collection of 1,000 hand-carved pumpkins, some of which weigh up to 150 pounds!
Wander around the paved path, enjoy light fare and drinks, and greet the costumed professionals there to entertain the kids.
Make sure you check the website before you visit for updates, parking passes, and official event dates.
Apple Picking Near Chicago
Why not visit a nearby farm for fall activities near Chicago?
Work for your food at Heinz Orchard (1050 Crest Rd, Libertyville).
This family-run orchard invites visitors to pick apple varieties including Empire, McIntosh and Jonathan.
Walk or Bike Along the Illinois Prairie Path, DuPage County
If you're wondering where to find fall colors near Chicago, look no further than the Illinois Prairie Path.
Prairie ecosystems are in danger from urban and suburban development, but the Illinois Prairie Path has set out to protect them and help grow a deep appreciation for them.
One big bonus: you get to enjoy these incredible landscapes, and they're just a 40-minute drive west from the city.
Walk or bike through the area and take in the incredible fall colors while they last.
Crabtree Nature Preserve in Illinois
Crabtree (3 Stover Rd, Barrington Hills) is a nature preserve on 112 acres of woodlands and wetlands.
It is open all year round but boasts of fall colors in autumn.
Take a Fall Camping Trip, South Holland
Some of the best, quietest camping takes place in the fall.
If you don't mind the cooler weather and are ready to avoid the summer camping crowds, take a 40-minute drive south to South Holland to stay at Camp Shabbona Woods (15810 S Torrance Ave).
Part of the Forest Preserves of Cook County, you can enjoy protected outdoor spaces while staying in a cabin or in your own tent.
Enjoy the fall colors and the beauty of nature, all while staying close to Chicago.