This article has links to products and services we love, which we may make commission from.
Seeking out Chicago's hidden gems? You've done The Bean, you've taken a boat trip, and you've eaten all the pizza, so now it's time to consider the unique things to do in Chicago.
From lesser-known locations to unique tours, this guide is ideal for visitors who like to do things a little off the beaten track while keeping it accessible. We hope locals pick up a few quirky tips too. Tell us in the comments.
We've collated cool things to do in Chicago during the day and at night. Some of these activities are season-specific, so bookmark this post and refer to it throughout the year.
You may also like our free guides to 3 days in Chicago itinerary, free things to do, and Chicago at Christmas.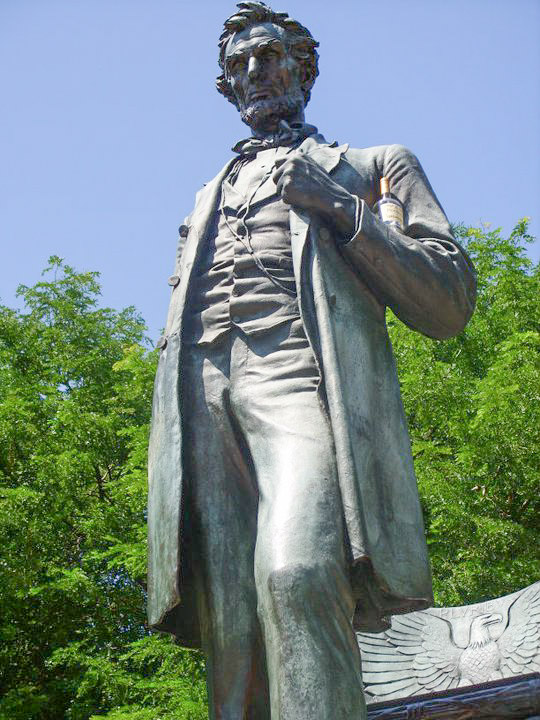 Unique Things to do in Chicago All Year Round
Get Lost in Reading at Myopic Books, Wicker Park
Fulfill your dark academic dreams in this wonderfully cluttered, four-story bookstore.

Stop by Myopic (1564 N Milwaukee Ave) for used books on any possible subject you can think of.

Rare books, original editions, and unique finds will make your visit well worth the time you'll take to peruse each shelf.
You could easily get lost in the stacks, but the best selection is up on the top floor.
Find vintage cookbooks, unique how-to guides, travel books, and a low, comfortable couch under a bright window overlooking the busy streets below.
Support Local at Gene Siskel Film Center, The Loop
If you're a movie lover but you hate the crowds of big chain cinemas, you should definitely head to the Gene Siskel Film Center (164 N State St).
Considered an art house cinema, the Gene Siskel Film Center curates truly eclectic collections of films in festivals or year-round programming.
Comfy seats, simple and modern interiors, and incredible visual and sound quality, catching a movie at the film center is a wonderful and odd thing to do in Chicago.
Buy a ticket for a premiere of a shocking independent film, a remake of a classic from history, or a brand new perspective from an under-appreciated voice.
Don't Just Walk Passed Buildings, Learn About the Architecture
Get up close and personal with the best of Chicago's skyline during this 1.5-hour architecture walking tour.
The tour is hosted by an expert and includes seven stops at examples of 19th-Century Commercial, Beaux-Arts, Mid-Century Modern and Postmodern style buildings.
It also includes a guided tour through Millennium Park and admission to the galleries of the Chicago Architecture Center.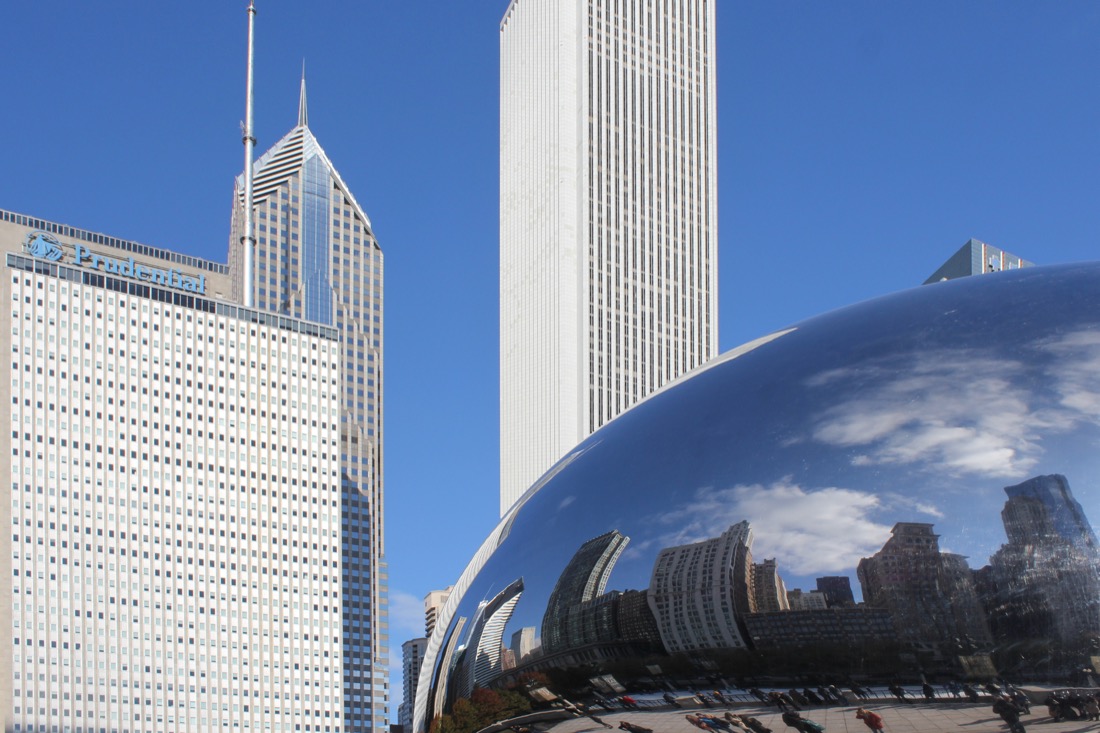 Replay, Andersonville for Arcade Games
Look no further for fun things to do in Chicago for adults!
Replay Andersonville (5358 N Clark St) is a vintage arcade bar in Andersonville, a neighborhood known for its chill atmosphere and unique, hidden spots.
Relive all your favorite arcade memories as a kid with old classics like Pac-Man and restored rare arcade machines.
Don't worry, they've got lots of pinball machines as well!
Bend Your Mind at Chicago Museum of Illusions, The Loop
If you're ready for something weird to do in Chicago, you'll love the Museum of Illusions (25 E Washington St).
Challenge your mind and your senses with 80 illusion exhibits.
From infinity rooms and human-sized kaleidoscopes to interactive objects, you can't help but try your best to solve these mind-bending puzzles.
Once you've figured out the exhibits, treat yourself with a brain puzzle to take home with you!
The MOI gift shop is a fun toy shop for kids and adults alike.
Hop Aboard the Mob Bus
Dig deep into the darker side of Chicago's history with the Mob and Crime Bus Tour.
Learn about the St Valentine's Day massacre, bank robbers and underground crime bosses through primary sources and tour guide talks.
The bus is climate controlled, which is appreciated all year round and has a roof, so if you want to escape the wind, or the rain, reserve your seat.
Discover the Stones at Tribune Tower Chicago
The Tribune Tower (435 North Michigan Avenue) initially had 150 rocks and relics, some embedded into the facade of the tower, including a stone from the House of Commons in England, The Colosseum in Rome and even The Taj Mahal in India!
The 36-floor neo-Gothic skyscraper was designed by architects Raymond Hood, John Mead Howells, Edward J. Burling and John Vinci for the Chicago Tribune headquarters.
Today it is home to luxury apartments.
Check out our guide to free things to do in Chicago for more cheap activities and attractions.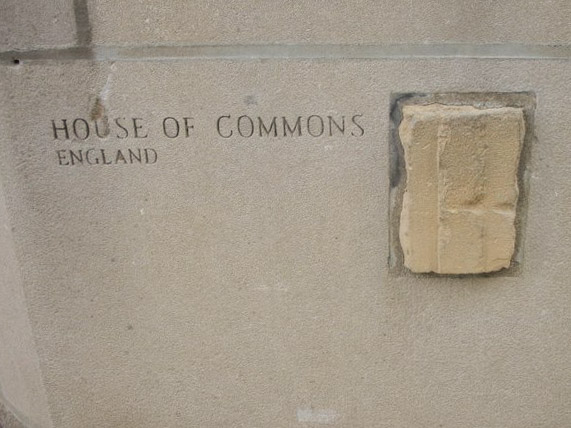 Cocktails at Machine, Wicker Park
If you're used to a simple draft beer, glass of wine, or a quick mixed drink, leave those expectations at the door when you walk into Machine (1846 W Division St) in Wicker Park.

Enjoy complex and beautiful cocktails like a Caged Old Fashioned (high west rye, lemon oil, raw sugar, and a candy cage), which comes with a hammer to smash the sugar cage!

Custom-blown glasses, velvety seating, and tiny hammers make this globally-inspired bar an absolute must!
Movie-Themed Drag Show Brunch at the Walnut Room
Yeah, you read that right!
Brunch at Macy's Walnut Room, the first store restaurant in the world!
Sip fizz and dine on eggs benny while singing along to TV and movie-themed drag shows such as Schitt's Creek and Mamma Mia.
What's not to love about this hidden Chicago gem?
Take a Crowd-Free Tour of the Art Institute of Chicago
Visiting the Art Institute of Chicago isn't an unusual thing to do in Chicago; in fact, 1.9 million people cross its doors every year.
However, if you prefer to consume the art in the city's number one museum without rubbing shoulders with tourists, book a space on this tour which meets before the doors open to the public.
The tour is lengthy at 2.5 hours so eat breakfast before you go and wear comfortable walking shoes.
This is another example of something to do when it rains in Chicago.
The Art of Institute of Chicago also features in our fall Chicago guide.
Peek Behind the Curtain of Chicago's Most Photographed Building
Seeing a show in Chicago is pretty common but taking a BTS tour of the Chicago Theatre is pretty special.
Follow in the footsteps of Frank Sinatra, Dean Martin and Dolly Parton during this one-hour guided tour which covers the lobby, staircase, auditorium, dressing rooms, and the 29-rank Wurlitzer theater pipe organ.
Finally, the show-stopping part of the tour is when you get to stand on the stage of the "the Wonder Theatre of the World".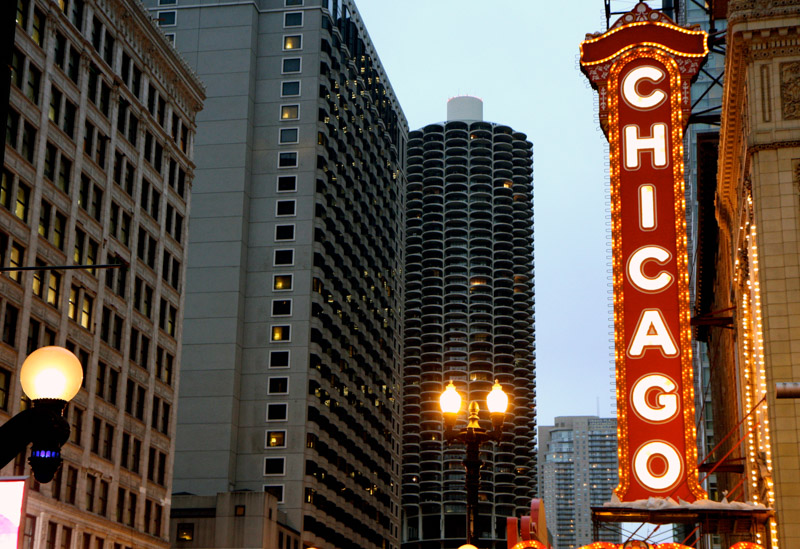 Join the Secret Food Tour, Downtown Chicago
A perfect afternoon tour, follow a dedicated foodie around downtown Chicago, trying the best and most underground restaurants around.
The Secret Food Tour starts out at Gino's East Pizzeria (521 S Dearborn St), a family-owned deep dish spot started in 1966 by two taxi drivers!
Avoid the crazy crowds at tourist magnets like Malnati's and enjoy a pizza made with ingredients sourced from family-owned businesses.
After Gino's, you'll get to explore a local's favorite unknown spots, making this tour one of the most obscure things to do in Chicago!
Taste of Chinatown Food Walking Tour
If just one amazing restaurant like Sun Wah isn't enough for you, check out the Taste of Chinatown Walking Tour (2131 S Archer Ave).
Hop off the Red Line at Cermak-Chinatown and land in the heart of a bustling and beautiful square, complete with ornate arches and sloped red roofs.
You'll only be walking a handful of blocks, but each dish will sweep you around to a different part of Asia, from sweet custards to spicy sandwiches inspired by the Xi'an region.
Don't miss the chance to find Aji Ichiban in Chinatown Square, a truly unique experience in Chicago.
You'll have difficulty choosing your favorite candy treats from the thousands displayed in this tiny and crowded Asian candy store!
Check Out the Chicago Arts District (CAD), Pilsen East
If you are a fan of art, you'll want to explore the Chicago Arts District, which includes 30 galleries and lofts around 1945 S. Halsted Street.
Some of these unique places in Chicago open their doors every second Friday of the month during the 2nd Friday event.
Street Art in Chicago
Another reason to stick around the Pilson neighborhood is to explore public art.
The bright and colorful work was initially started to celebrate the Mexican-American culture in the area.
You'll see murals over buildings, walls, and doors, so make sure your phone is fully charged to take many photos.
See the River Turn Green
They take St Patrick's Day very seriously in Chicago!
Every year the Chicago River is dyed green as part of the celebrations.
If you can handle the cold, March is a good time to visit as there is a lot going on in the city, from hockey to Restaurant Week.
Find out more in our guide to the best places to visit in the US in March.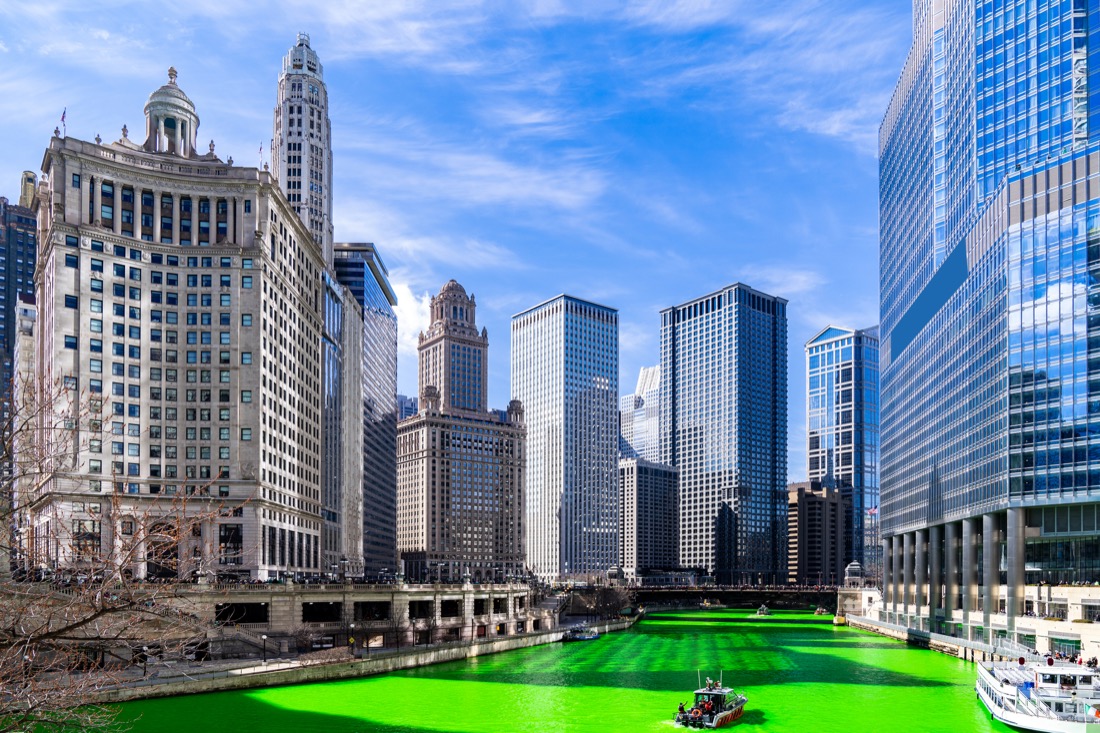 Secret Local Eats in Chicago
Eat BBQ at Sun Wah, Chinatown
Sun Wah (5039 N Broadway) is a perfect restaurant for a hearty celebration.
Their Hong Kong-style Chinese barbecue won the James Beard America's Classic award in 2018.
Right in the heart of Chinatown, Sun Wah is a large restaurant that feels like a small and cozy family joint.
If you're traveling with a few other people, order the Peking Duck and a Goose Island Beer.
They'll put on an incredible show preparing the duck for you and enjoy it wrapped in a bao bun with house-pickled vegetables.
Cafe Mustache, Logan Square for Coffee & Karaoke
If you're in Logan Square, but you can't decide whether you want a coffee, a cold beer, or to watch live music, step through the doorway of Cafe Mustache (2313 N Milwaukee Ave).
Vintage posters and trinkets line the walls, red velvet curtains hang behind the small elevated stage, and the espresso machine is running at full force from morning to night.
You will not find a better karaoke spot than Cafe Mustache, though you might be surprised by the themes of each night; come prepared with a song from every genre!
The Chicago Reader named it "Chicago's Best Non-Traditional Music Venue."
Don't miss this offbeat thing to do in Chicago!
Gorge on Huge Portions at The Tap, Hyde Park
If you explore the south part of Chicago, you must pull out all the stops to order a drink and a burger at The Tap (1172 E 55th St).
Small and cozy, sit at the bar or by the windows and strike up a conversation with the University of Chicago students who are the brilliant minds that love this little bar.
The Tap might be one of the last businesses around with their original, antique cash registers!
Be warned: their large order of fries, ringing up at $2.00 is almost too much to feed three!
Heritage Restaurant & Caviar Bar, Ukrainian Village
"This is a love note to Chicago."
The chefs at Heritage Restaurant & Caviar Bar (2700 W Chicago Ave) are absolutely committed to honoring the generations that came before us and made Chicago the amazing city it is.
Beautiful Ukrainian art and dinnerware pieces are not the best part of this tiny restaurant on a quiet corner.
Save this upscale treat for your last night in the city; get out of downtown and make a reservation at this unique spot.
Share a special meal made of the freshest seafood, warm bread, and pickled veggies.
Alliance Bakery, Wicker Park for the Sweet Tooth
Once you've finished exploring all the best restaurants and attractions in Chicago, duck into Alliance Bakery (1736 W Division St) for a full European-style bakery and café experience.
Picture a traditional, vintage, copper-plated espresso machine and delicate French macarons filling the windows.
The head chef and baker was the executive chef at the Art Institute of Chicago, an elite position in the city.
Now, he enjoys running a quiet bakery and designing creative birthday cakes for the little ones in the neighborhood!
Enjoy the sweetest pastries with a warm latte at this spot you just might miss if you blink!
Unique Things to do in Chicago Suburbs
Visit Halim Time and Glass Museum, Evanston
This museum is one of the most beautiful spots just outside of Chicago.
Explore the work of stained glass master artists and the craftsmanship of clockmakers from past centuries.
Enter through the doors of Halim Museum (1560 Oak Ave) and admire over 30 stained glass masterpieces and 1,100 delicate timepieces.
Halim has one of the best collections of timepieces in the world.
You won't find another museum quite like this one, and you'll have to venture outside of the city to find it!
Seasonal Menu at Autre Monde Cafe & Spirits, Oak Park
Have you ever been to a restaurant serving an old-world wine selection?
Autre Monde (6727 Roosevelt Rd) prides itself on being a home away from home for its neighbors.
Their kind and experienced chefs serve seasonal meals and small-batch cocktails inspired by the traditional cooking of the Mediterranean coast.
Indulge in white asparagus, Tunisian chicken with tzatziki, or a wild mushroom and black truffle flatbread, or sip on their carefully chosen European wines.
You can choose to dine outside in their secret garden oasis or inside, sitting at a sturdy, handcrafted wooden table.
This restaurant is off the beaten path outside Chicago!
Wander Through Chicago Botanic Garden, Glencoe
Once you've had enough of huge skyscrapers and bustling traffic, head out to Glencoe and escape the city among unique trees and plants.
The Chicago Botanic Garden (1000 Lake Cook Rd) has been open for almost half a century, and in that time, the collection of rare and amazing plants has grown to fill 27 gardens and four natural areas.
Step back in time once you enter the enchanting English Walled Garden; it really is a hidden gem just outside of Chicago.
You also might never get another chance to witness the last natural stand of Malawi, a rare evergreen tree fighting extinction, through the Botanic Garden's conservation project.
What's your fave? Tell us in the comments.