This article has links to products and services we love, which we may make commission from.
Planning a vacation in March and don't know where to start?
A springtime vacation can go either way; you can find a way to make winter last a little bit longer if you're a snow bunny who prefers being bundled up, or you can escape to somewhere with year-round sunshine.
In this guide, we've shared options for every type of vacation you could need; whether you want to ski in the cold, see springtime in bloom, or escape somewhere a little warmer, there is a perfect spot for you on this list of best places to visit in USA in March.
There's also a whole heap of fun festivals and celebrations going on the US in March. St Paddy's Day anyone?
Looking for a pink explosion? Keep reading to find out where to see cherry blossoms in March.
Let's dive in and find your dream vacation; it could be anywhere from Alaska to Arizona and there's plenty to do in between.
If you are also considering where to travel in the months surrounding March, we have guides on the US in February and vacation ideas for April too.
If you are dead set on a national park road trip, check out the best ones to visit in March.
Top Spots to Visit in USA in March
1. Fairbanks, Alaska for The Northern Lights
Fairbanks, Alaska, is the place to visit in March in the USA if you desperately need to evade Seasonal Affectiveness Disorder.
From the beginning of March to the end, you'll get anywhere between 10 to 13 hours of daylight – even better than Miami, which only gets up to 12 and a half hours a day.
You get the best of both worlds if you love winter activities but need a break from the long dark nights.
Even though Alaska is cold, seeing the Northern Lights will be well worth the extra layer or two once you see them in the sky.
The Aurora Borealis season is from August 21-April 21, making March a perfect time to come and be utterly bedazzled by the sights.
You can even use the Aurora Tracker to see in real-time visibility.
Things to do in Fairbanks in March
2. Newport, Rhode Island for New England Charm
Do you dream of wrapping your warm cardigan tighter around you while sipping a cup of coffee and looking wistfully out into a wintery sea?
Head to Newport for this March, and that could be your reality!
A little winter weather doesn't knock that charm out of this New England town, and despite not being able to lay out on the beach in your swimsuit, there is so much else that you can, so you won't even mind not getting a tan.
Newport, in particular, is a vibrant town that can trace its roots to Colonial America but came to life in the last 19th Century Gilded Age with mansions constructed by America's wealthiest families like the Vanderbilts, the Astors, and the Morgans.
Today, most people visit for the abundant sailing community and escape to the seaside resort as well as the rich US history.
Since March is low season, you can take advantage of the cheaper accommodation prices in the area.
Things to do in Newport in March
You might also like our guides of road-tripping through New England or New England beach towns.
3. Philadelphia, Pennsylvania for St Paddy's Day & Foodie Activities
Philadelphia has got an action-packed month – there is so much to do that you'll never struggle for choice.
Because it is truly the birthplace of the US as we know it, you'll be hard-pressed to find a city with less history in it, and they genuinely know how to make the most of it all month long.
Feminists will rejoice; Philly loves to celebrate Women's History Month in style with various events to celebrate both historical and modern women and their achievements.
If you believe that we're all a little Irish on Saint Patrick's, you'll love the many organized bar crawls that will not only help you see some of the best spots in Philly but also help you celebrate in style.
If you want fewer pints and more Irish culture, Philadelphia has that too, with many restaurants serving traditional Irish meals and with live Irish music.
Things to do in in Philadelphia in March
4. New York, New York for Parades and Last Minute Ice Skating
Is there ever a bad time to visit New York? While you maybe have visited during the holiday season, don't ignore NYC in the spring, because it is one the best places to visit in March in the USA.
March is a funny time of year for New York, the city is finally shaking off the worst of the winter, and the flowers are daring to bud again, but the weather can be very temperamental.
New York is known to see at least one snowstorm in March – but a week before that, you might be wearing sandals.
If you are struggling with what to pack, just think of layers with study warm footwear (you can always grab a pair of sandals if you absolutely have to!)
The winter is harsh in New York, so when March rolls around, New Yorkers are excited to venture out again; plus, since this is the off-season, you'll find fewer crowds and wait times, so you'll be able to see and do more.
Things to do in NYC in March
5. Chicago, Illinois for Green Rivers & the Shamrock Shuffle
The Windy City might not be at the top of your list of places to go to in blustery March, but there is so much happening that you'll regret not making the trip.
With so much Irish history, you can be sure that this city knows how to celebrate with bar crawls, live music, and Irish flags on every corner.
Even if you aren't here for the party scene, you'll still find so many ways to enjoy yourself on your stay here.
Chicago also features in our guide to the US in July for tours and December for tree lighting.
Things to do in Chicago in March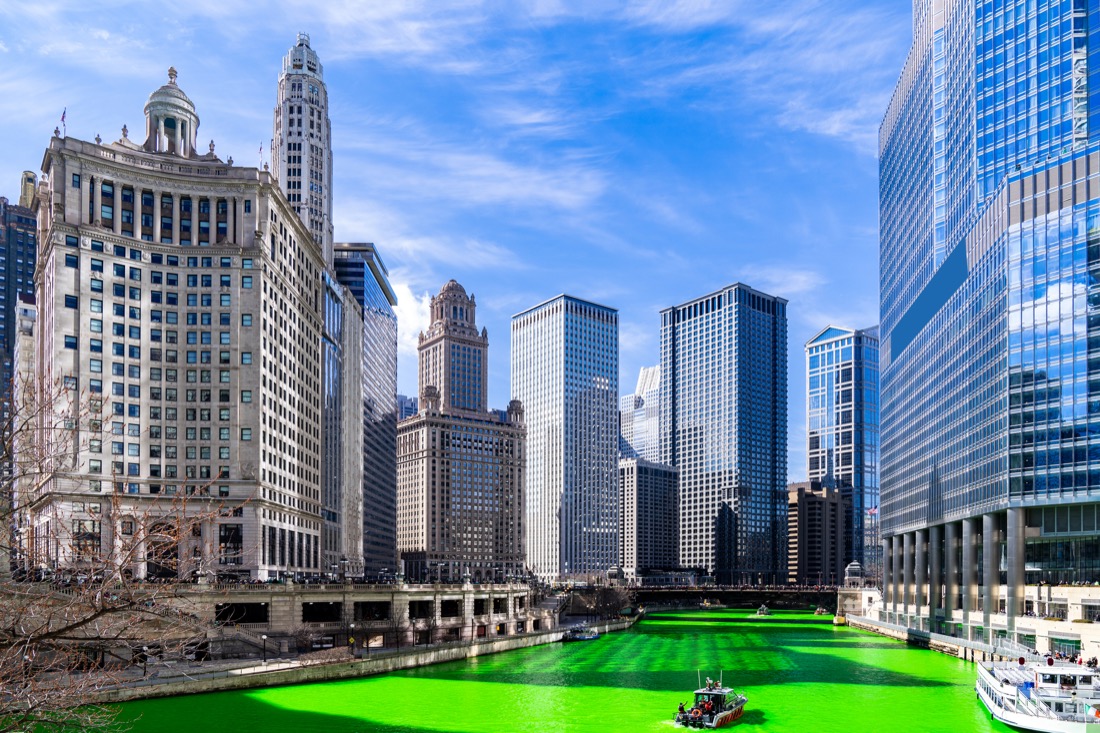 6. Breckenridge, Colorado for Awesome Skiing & Mardi Gras (!)
If you thought you could only ski during the harshest winter months, think again!
Colorado's vast terrain means that many places have best place to ski in March in the US, Breckenridge included, where you get longer daylight hours, softer snow, and bright blue skies and not in the harsher winter months.
Whether you want to ski for a week straight or just enjoy some of Colorado's finest, this is a great place to visit in March with so many activities to keep you and your whole family busy – check out their events page for more.
Plus, Denver is only an hour and a half away, giving you a whole world of opportunities for day trips to the state's capital.
Things to do in Breckenridge in March
7. Charlottesville, Virginia for Mountains, Wine & History
If you can't find a place to visit in March that suits everyone's tastes, there is only one solution: Charlottesville.
This city offers the beautiful Blue Ridge Mountains for nature lovers, several vineyards for wine lovers, and centuries of American history for the history buffs.
There are also so many events, concerts, and festivals that come through Charlottesville year-round, so there isn't ever a wrong time to visit because there will always be something new to see and do.
It's also conveniently located only 2 hours south of Washington DC, making it the perfect long weekend escape from city life into the fresh air.
Come for a weekend or a whole month; you'll still leave wishing you could stay just a bit longer.
Things to do in Charlottesville in March
8. Richmond, Virginia for Food & Drink Experiences
If you are ready to go to one of best places to visit in USA in March and spend your vacation eating and drinking your way through a city, you've absolutely got to come to Richmond.
With event after event, you'll have to deal with some eventual FOMO, knowing you just can't do it all.
You can enjoy the fresh spring breeze under the cherry blossoms and some long sought-after sunshine to break away from the cold of winter.
Things To Do in Richmond in March
Check out our free things to do in Richmond, VA for more budget-friendly tips.
9. Charleston, South Carolina for Fashion, Food & Flowers
Charleston in March is a city full of southern charm that will make you feel right at home is a great escape.
With top-notch dining options, fun for the whole family, centuries of history, and an epicenter of culture all of its own, everyone who visits Charleston leave with immediate plans on when to return.
Whether you want a trip full of fun and events or just some shopping, dining, and relaxing, Charleston has it all for you.
Things to do in Charleston in March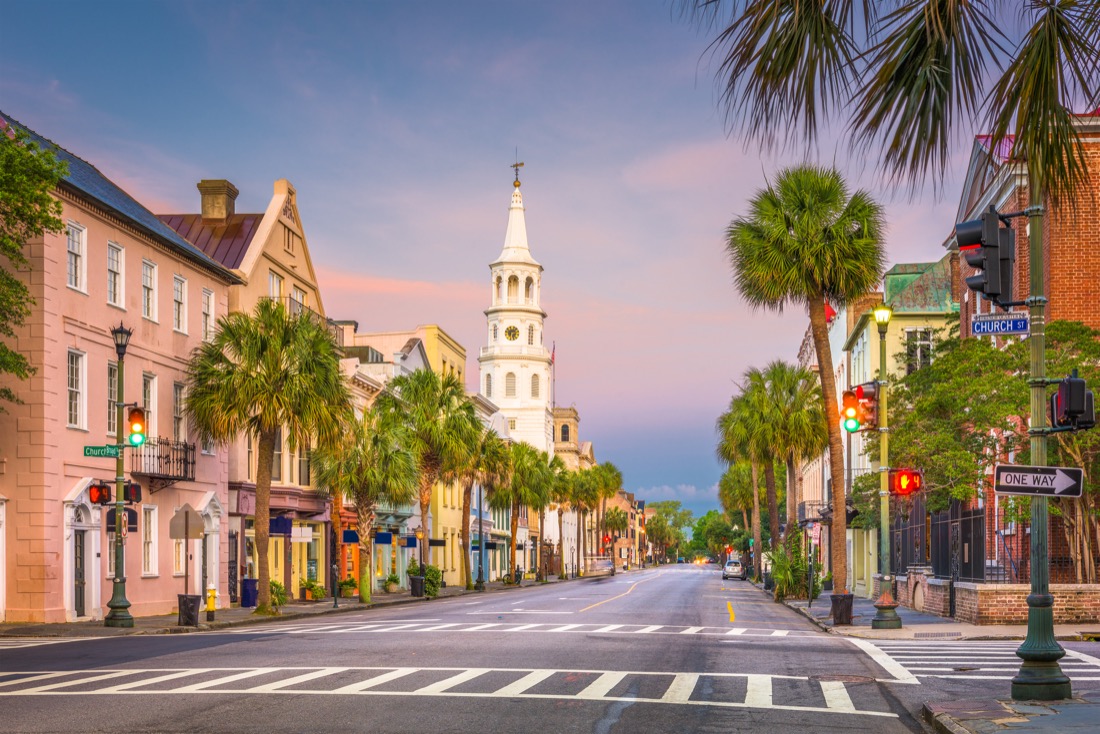 10. Savannah, Georgia for Music, Musicals & Markets
Southern hospitality was invented in Savannah and is served up as regularly as sweet tea and is one of the top warm places to visit in March in the US.
On your visit here, you could do absolutely nothing but sit in a rocking chair on a wrap-around front porch people watching and feel like you've had the most exhilarating time of your life; it's just that kind of place.
However, if you do want a few things to stick on your itinerary, Savannah has a lot to offer; with rich cultural and historical ties, there's always another layer to this city to discover.
Things to do in Savannah in March
Savannah also features in our guide to warm US winter destinations.
11. New Orleans, Louisiana for Mardis Gras
If New Orleans during Mardi Gras isn't on your bucket list, it's time to make some amendments.
And even if the party scene isn't for you, there's a lot more to this city than just beads and masks.
There are things to do for book lovers, foodies, festival-goers, and more, and if all else fails, who doesn't want to enjoy some creole in New Orleans?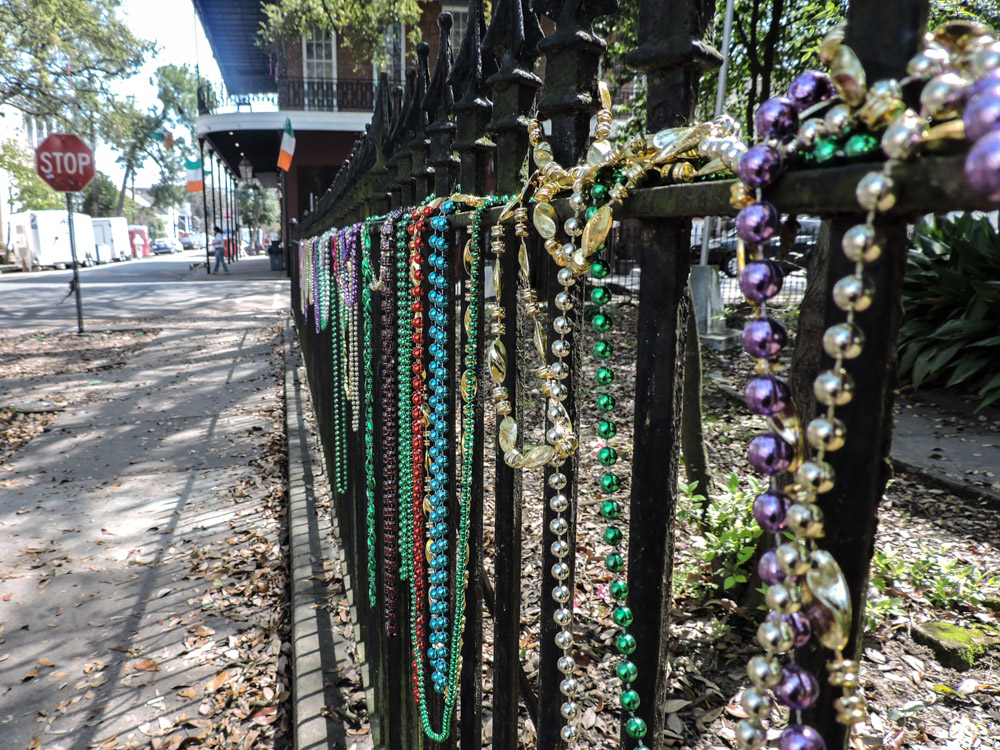 Things to do in New Orleans in March
Read this guide to find more Unique Things to do in New Orleans.
Mardis Gras also features in our guide to the US in February and New Orleans in fall.
12. Austin, Texas for SXSW
In a state as big as Texas, it's hard to narrow down where to visit – it's bigger than some countries!
While there certainly isn't a bad place to visit, Austin is a great place to travel to in March and taste some of the local flavors – plus one of the biggest International festivals in the world just so happens to take place there at the same time.
March is home to the 10-day festival South by Southwest where music, film and digital comes takes over the city.
Expect live music, talks, all-night movie theaters and free drink. Find out more in our SXSW guide and where to stay during SX.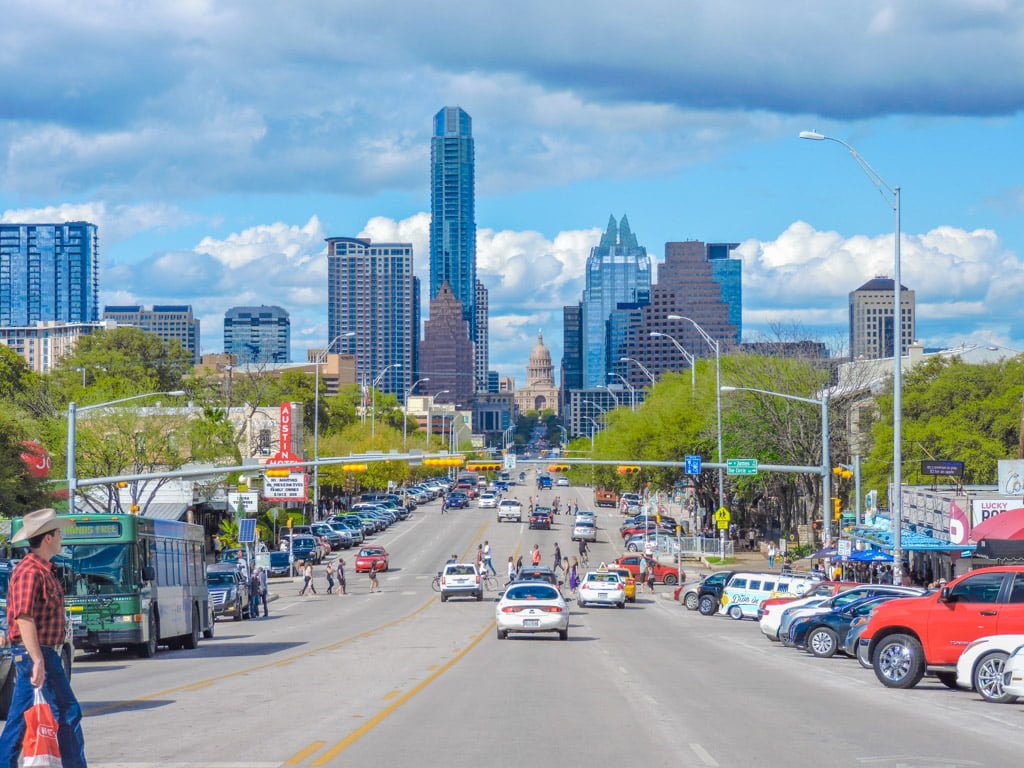 Things to do in Austin in March
You can go on your own foodie tour throughout the city with this guide, 22 Places to Eat in Austin.
Check out all of our Austin guide, things to do, where to take photos, Austin at Christmas and Austin to Big Bend road trip.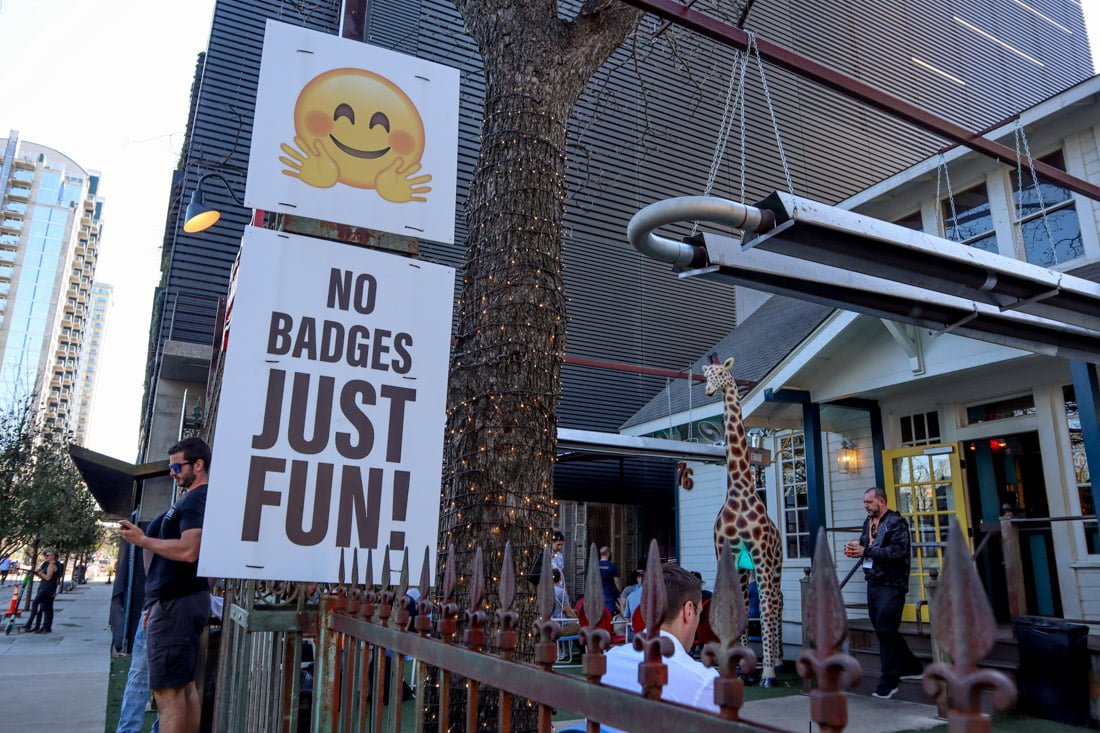 13. Lancaster, CA for Fewer Crowds
A lesser-known spot one hour east of LA in the Antelope Valley, there's a quiet but true beauty to the city of Lancaster.
This is the sort of place to visit if you want to escape the cold and enjoy the outdoors but don't want to sacrifice culture and fun.
It's one of the not-yet-discovered best places to visit in the US in March.
Things to do in Lancaster in March
14. Tucson, Arizona for the Heat & Hot Air Balloons
If you can't bear another day of cold, windy, wet weather, then it is time to go to the warm, dry desert.
Tucson provides respite from the harsh winters but is so much more than an escape; it has a magical wonder all of its own that is begging to be explored on one of the best March vacations in United States.
Things to do in Tucson in March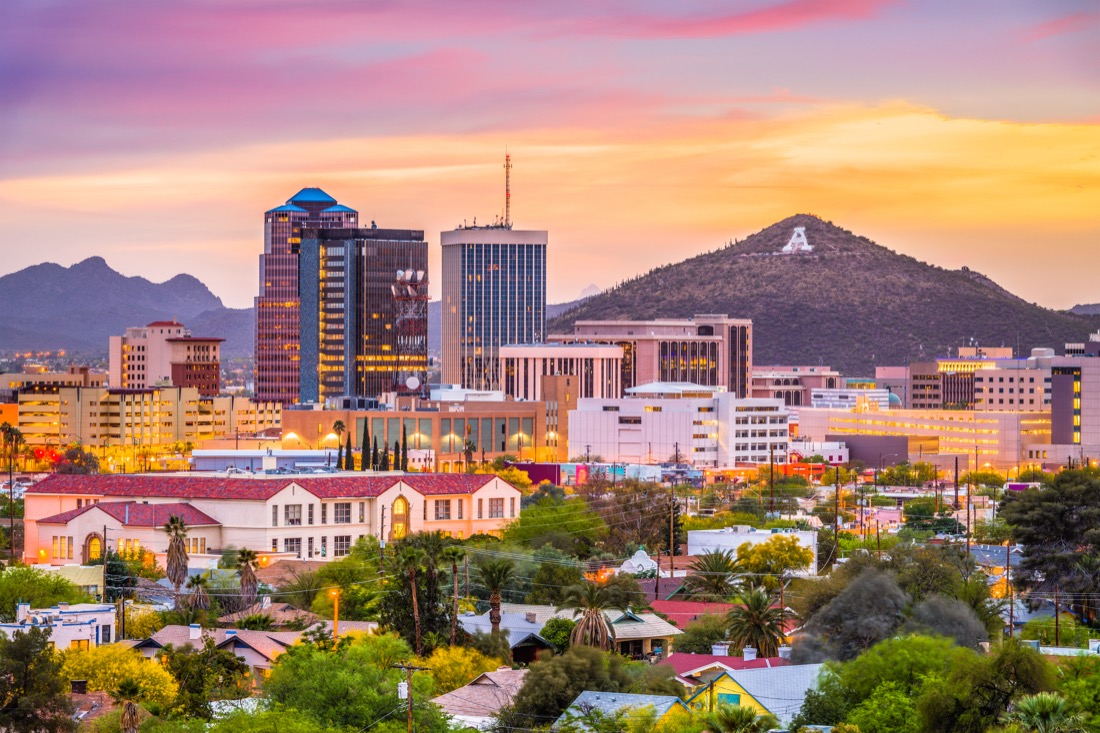 15. Miami, Florida for Live Music, Film Fest & Golf
Miami is one of the most obvious places to go when on vacation in March and looking for fun in the sun.
This party town doesn't stop for the winter; with festivals happening nearly every week, you'll have to schedule in time just to sleep.
So if you need to get to one of best places to travel in March in the USA, book a flight to Miami ASAP.
Miami is also a popular college spring break destination so factor this into your March trip.
Things to do in Miami in March
16. Kaua'i, Hawaii for Rainforests and the Outdoors
Get tropical on your next vacation in March with a trip to Kaua'i, known as 'The Garden Isle' due to all of the tropical rainforests.
Kick back in the sun and sand and take in the majesty of the earth's natural beauty all around you; no matter where you go or what you do since you're in one of the best places to visit in March in the USA.
Things to do in Kaua'i in March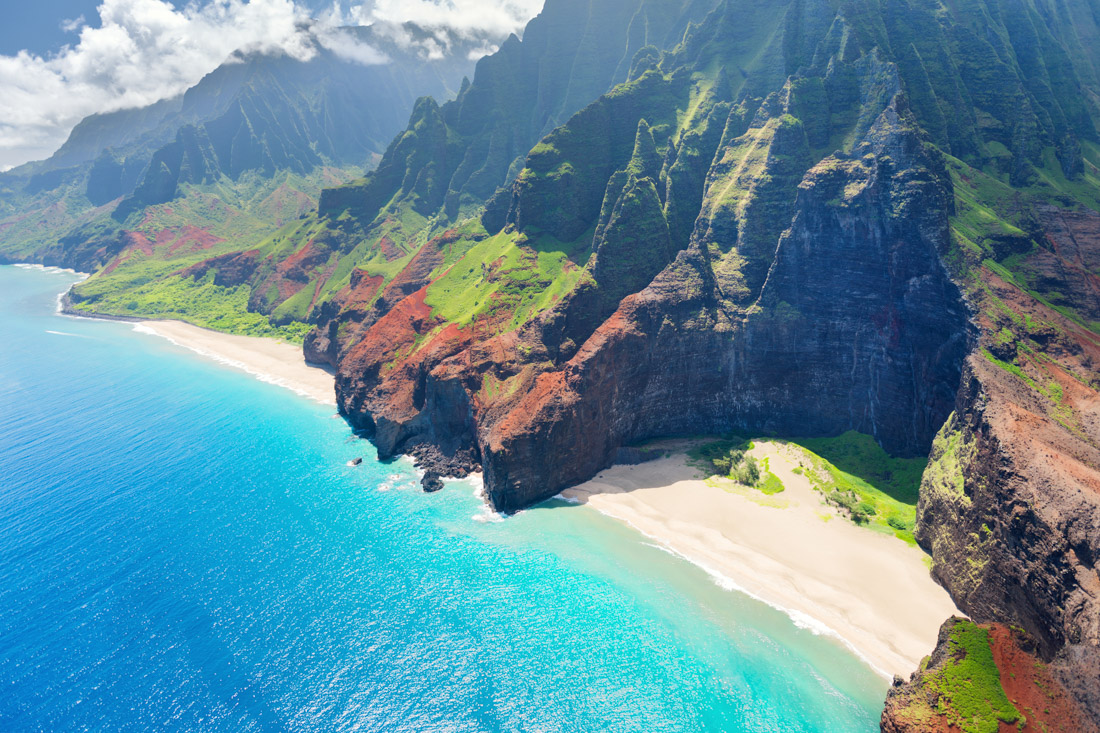 17. Washington DC for Cherry Blossom Festival
While the candy-colored bloom usually takes place in April, The National Cherry Blossom Festival starts in March and runs through to the next month.
The opening ceremony celebrates the 1912 gift of trees from Tokyo to Washington, D.C.
Peak bloom is often at the end of March and the best time to visit the cherry blossoms located around the Tidal Basin is 4-5 days after peak bloom.
This springtime tradition is a popular one so expect DC to be busy, be flexible but also plan ahead.
The weather, mostly the wind, can play havoc with the blooms.
Make sure you have lots of other DC activities added to your itinerary so you are not disappointed.
Visit the Smithsonian museums, for free, check out the iconic monuments such as the Lincoln Memorial and shop at CityCenterDC.
Washington DC also features in our best places to visit in the US in May for it Memorial Day parade.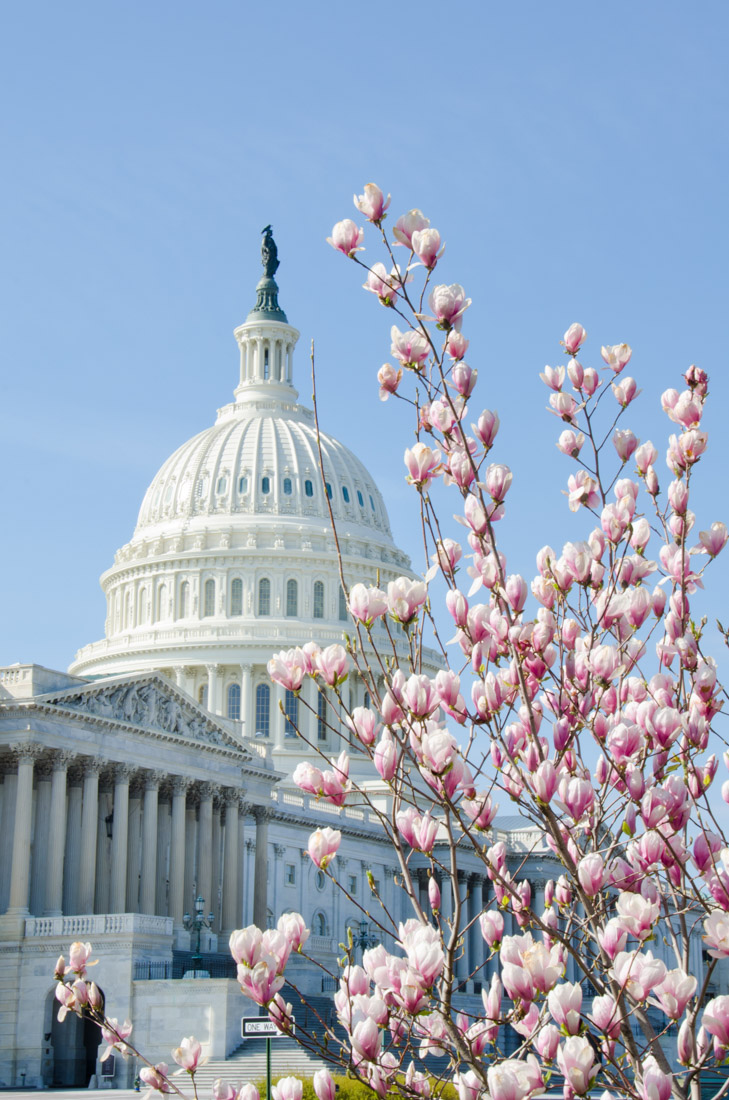 18. Macon, Georgia – the Cherry Blossom Capital of the World
Lesser-known Macon invites you to the 'Pinkest Party on Earth' this March.
With over 350,000 Yoshino cherry trees blossoming, there's a lot to experience including a parade and park festivities.
The Yoshino tree is rare to the south but was discovered by realtor, William A. Fickling Sr in 1949.
Years later during a trip to Washington DC, he realised that the cherry blossoms around the Tidal Basin were the same as the unique tree in his garden.
The following propagation process then put Macon on the springtime map and the cotton candy pink trees have been celebrated every March since 1982 with a festival.
For dates, check out the official Cherry Blossom Festival website.
Macon also features in our guide best places to visit in the US in April.
Things to do in Macon in March
19. St Louis, Missouri for St Paddy's Day and Mardi Gras Events
St. Louis 'gladly accepts any excuse to throw a party' so why not join them?
Two of the biggest events in the St Louis calendar for March are the multi-day Mardis Gras festival and St Patrick's Day.
Things to do in St Louis in March
Final Thoughts
March is the perfect time for an escape from reality into somewhere new.
With so many festivals, concerts, tours, and events no vacation will be long enough to do everything on your list, but that just means that you can plan a return trip to see everything you've missed.
Where will you head to this March; will you go somewhere that only requires a swimsuit and flip flops or are you prepared to layer up? Let us know in the comments.