GREETINGS FROM NICARAGUA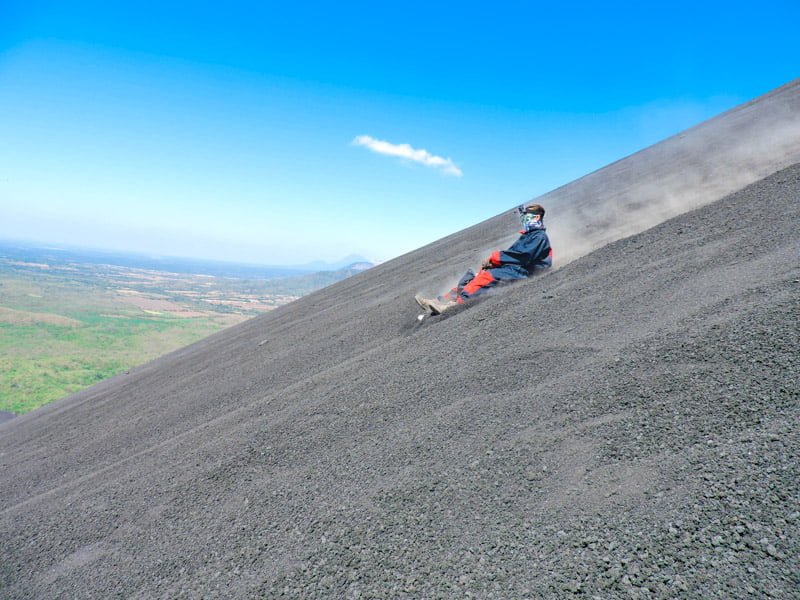 WHERE DO YOU WANT TO GO?
MANAGUA
Nicaragua's capital is a hub for backpackers transitioning within the 'land of lakes and volcanoes'. It's not the safest of cities, and like many others, we opted to stay at a gated airport hotel, aiming to get in and out as quickly as possible when moving between towns.
LEÓN + VOLCANO BOARDING
One of the main things that Nicaragua is known for is volcano boarding in León. Yes, you too can hike up an active volcano and board down it at 55MPH, game? However, León, the university city, is more than just the need for speed. The city has a beautiful cathedral, plays an interesting part in Nicaragua's revolution, and is cheaper and feels more authentic than the very developed city of Granada. Check out our post on more things to in do León.
LAS PEÑITAS
León is hot! However, that just gives you an excuse to hop on the local chicken bus to the seaside, Las Peñitas. This beach town is a short, cheap, ride (everywhere in Nicaragua is pretty much accessible by bus) away from León and a real hidden secret we discovered after living there for five weeks! Here are our instructions on how to get to paradise from León (as well as how to get to Leòn from Managua) and what to do when you are there.
ESTELÍ AND SOMOTO CANYON
Heading to the north of Nicaragua, you'll find the sleepy towns of Estelí and Matagalpa. Both are gateways to Somoto Canyon, a refreshing escape from the dry heat and bustling cities. Here you can hike, jump off rocks, and float in the canyon waters.
CORN ISLANDS
Turquoise blue waters, white sand beaches – welcome the postcard perfect, Corn Islands. The cheapest route to the Corn Islands is overland but the way can take up the three days. For under $100 you can fly from Managua. Little Corn is less touristy than Big Corn, a real chance for you to have a digital detox and swim with the fishes.
GRANADA
Nicaragua's most built up city sees many backpackers passing through as well as tourists on holiday. Granada is a great stop for those looking for gringo style restaurants (and a gym). Popular day trips and stopovers include Laguna de Apoyo, the countries deepest crater filled with water! You will also find lots of volunteering projects in Granada if you'd like to pause your travels and give back to the local community.
OMETEPE
Fancy swimming in fresh water pools, diving into waterfalls, climbing up a volcano, and kayaking next to crocodiles? Ometepe is Nicaragua's figure of eight shaped island and home to so much nature. Catch a bus to Rivas and the boat from San Jorge, hire and scooter, and check off these unmissable things to do on Ometepe (and also look out for what to miss!)
SAN JUAN DEL SUR
Two words – Funday Sunday. San Juan Del Sur is where party people come to… pay close to North American prices to part-ay! San Juan Del Sur is a hotbed for backpackers who like surf, bathe, and get blootered with the most popular day of the week for doing so being a Sunday.
NICARAGUA TRAVEL GUIDE
For more in – depth discussion of a Nicaragua itinerary, length of stay, transport in Nicaragua, food, culture, and staying safe – check out our backpacking in Nicaragua guide.
HOW MUCH DOES NICARAGUA COST?
For a daily breakdown for Nicaragua see this post

Monthly round-up of accommodation, transport, food, socialising and trips in Nicaragua
Nicaraguan Cordoba is the currency used in Nicaragua, for the best rates, check out this link. ATMs are widely available in León, Granada, Estelì, and the port at Ometepe. Credit cards are often accepted in the bigger cities
Tipping in Nicaragua is not essential but appreciated
TRAVEL REALNESS
Learn Spanish before you go | Ladies: Pack like a boss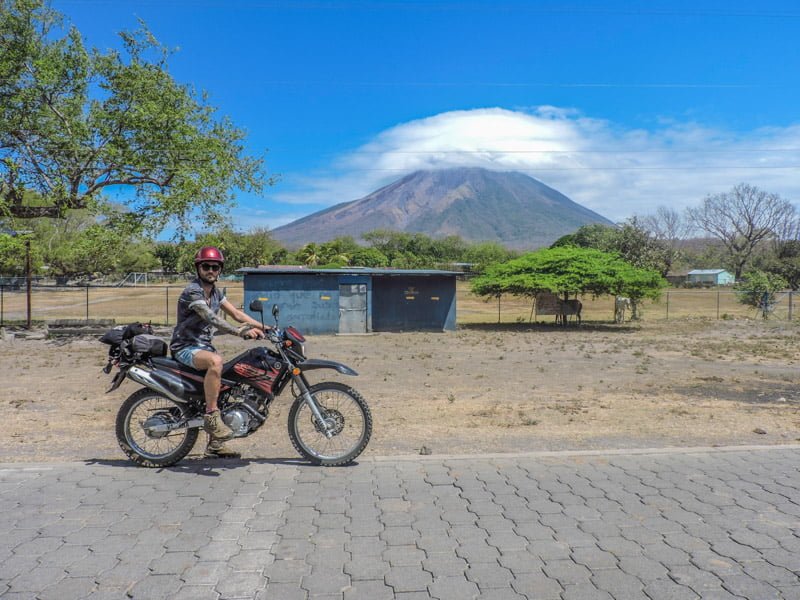 Nicaragua: the land of lakes and volcanoes