Hiya, we're Gemma and Craig, Two Scots Abroad, full-time workers with a life-long travel habit.
We know your audience because we are it.
Craig is a tradesman, Gemma is a professional blogger and former teacher.

We work hard, save intensely and travel extensively, enjoying experiences from our ever-growing bucket list.
If your company fits our niche, is ethical, and fun, we're interested in finding out more about you.
Email gemma(at)twoscotsabroad(dot)com
→ Image taken during the NUART Aberdeen campaign.
Why work with Two Scots Abroad
150K+ travel fans visit Two Scots Abroad every month for advice + destination guides
We appear on page one of Google for many of our articles. Why?

Gemma's has extensive SEO skills. That means long-term advertisement via our guides

A community of 30K social media users follow and engage with our travels on Instagram, Facebook + Twitter
Gemma is recognised as one of the top 100 Women in Tourism in Scotland
Numbers aside, we are real people and that is why businesses and boards from Currys PC World to CalMac Ferries have teamed up with us since 2014.
→ Craig and Gemma about to do a tandem bungee in Perthshire with Currys PC World and GoPro
Let us represent your brand and here is how…
Ways To Work Together
Press Trips and Campaigns
I think it's obvious that we love to travel.
Cities, countryside, popular, offbeat – we've covered lots but want to see more then share it with our readers.
We've worked with over 100 companies at home (Scotland) and abroad to promote tourism.
Press trip coverage may include:
Social media marketing on Two Scots Abroad channels with relevant tags
Social media takeovers on your networks
Travel guides crafted for our website (SEO-focused) or yours
Travel-related video including our brand or not
Looking to create a campaign but don't know where to start? Gemma offers consultation.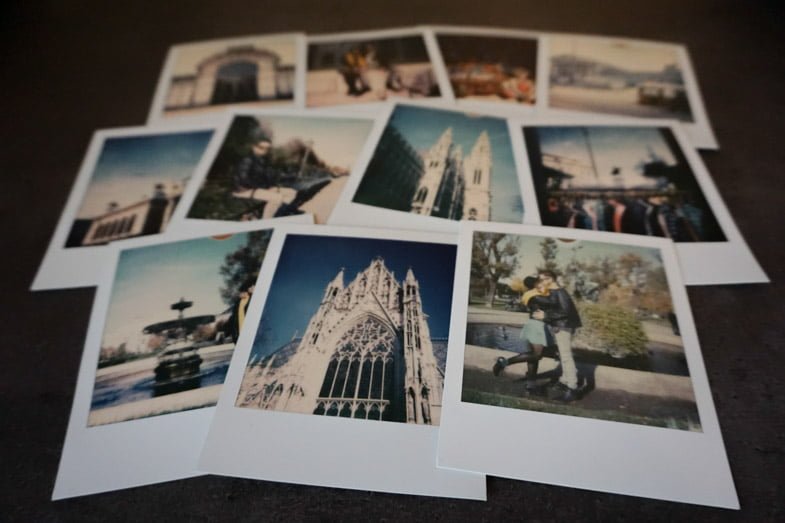 → Three days in Vienna campaign with Jet2
Public Speaking
Gemma is a fully qualified high school teacher. Before leaving the education system to pursue a career in professional blogging she taught 10-18-year-old politics and current affairs.

Since then, Gemma has combined her teaching skills and blogging knowledge to deliver presentations and workshops on SEO in Edinburgh, London, Ireland, Italy and the Czech Republic.

Gemma has also presented at the Welcome to Fife's tourism conference, Edinburgh Blogger Conference and spent the afternoon with college students at Kelvin College in Glasgow, discussing her travel experience and blogging career.
"Collaborating with Gemma from Two Scots Abroad was an absolute pleasure. She travelled to Glasgow to help my college students understand the world of blogging. Feedback was that she was 'inspirational' 'friendly' 'knowledgeable' and not to mention 'funky'. I was impressed with her flexibility in her well-prepared presentation and how she adapted to the differing levels of student knowledge. I know any future partnerships she's involved in will be handled professionally and with a friendly attitude."

» Lis Adams Kelvin College, Glasgow
As part of the Shop Here This Year campaign, Forever Edinburgh commissioned Gemma to deliver a virtual session for local businesses on marketing which she named 'Post With Purpose, Branding, Marketing and Social Media Masterclass'.
Gemma has also taken part in a variety of online interviews and social media lives with industry leaders and podcast hosts.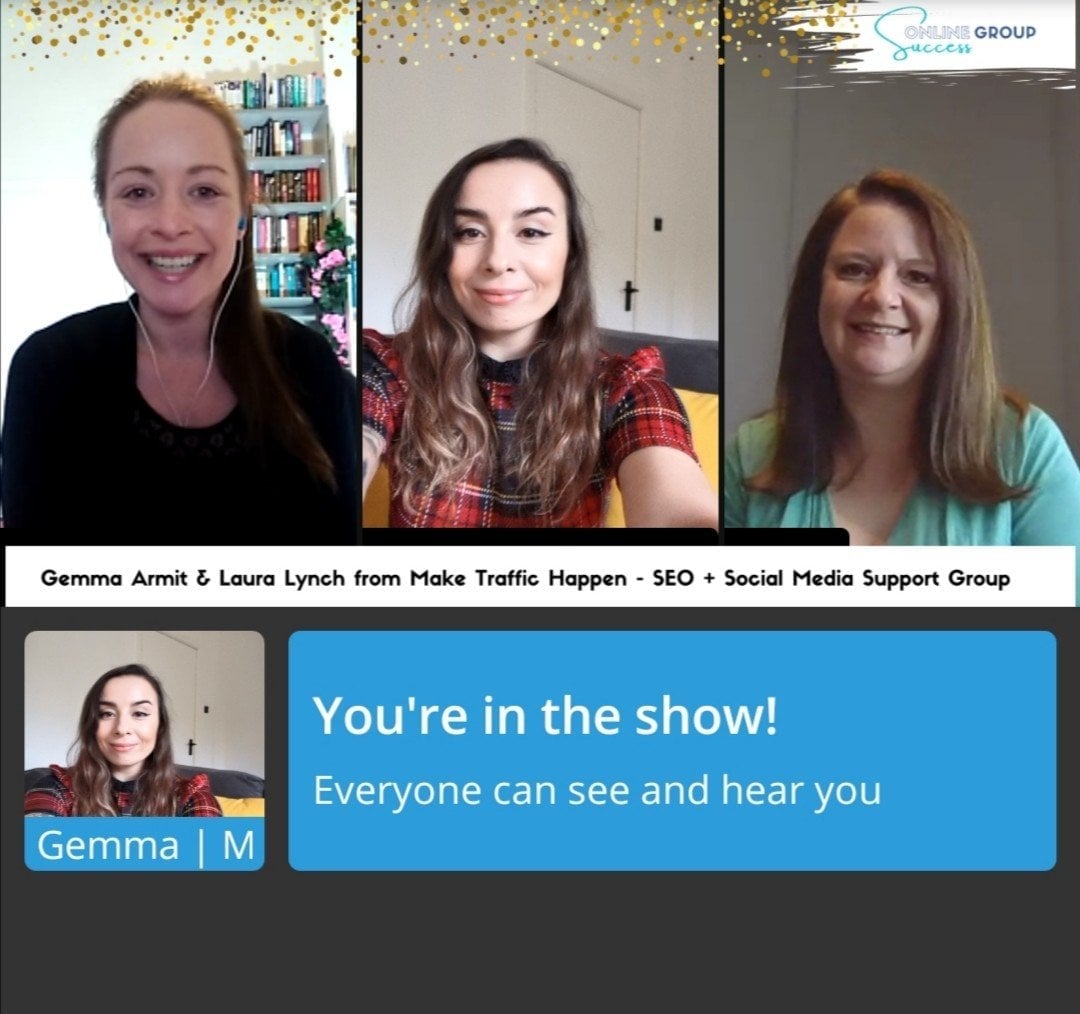 Media Appearances
Although normally behind the camera, we do not mind being in front of the lens too.

If you require an interview, expert advice, contribution to a show we, are happy to share our knowledge of travel.

Previous appearances include Scotland national newspaper, the Daily Record, local-based paper, The Dunfermline Press, STV2 and Montreal's radio station, CJAD.
Consultations
Are you a brand, blogger or Instagrammer looking to develop your online brand presence? We can help.
Gemma has a decade of teaching and support experience.

Bespoke consultations can include a number of areas such as:
Building your brand and online business – get recognised, start charging your worth
Moving from Instagram to a self-hosted website – diversification is key
Search engine optimisation – raise your profile on Google and increase organic traffic
Search engine optimisation website audits – identify ways to improve Google rankings
Enabling confidence – preparing for conferences and events
Support in creating your own campaign – brand message, choosing the right content creators
Consultations can take place:
In-person in West Fife, Edinburgh or Glasgow – space covered in fees
Online via Google Hangouts video – must have video/audio access
All consultations require preparation time where you complete a series of questions and return.
Email to discuss rates: [email protected]
"Thanks to GemmaI finally feel like I know what I'm doing when it comes to SEO. I've taken advantage of the comprehensive free resources which Gemma and Laura have created, and I regularly receive friendly support within the highly engaged Facebook group. I also invested in the SEO Audit, SEO the Easy Way eBook, and I attended the MTH workshop in Edinburgh. They have all been invaluable in teaching me what once felt like a foreign language, and my web traffic has been on the increase ever since. Now, my blog posts don't feel like they are just disappearing into cyberspace! Winning."

» Kay, The Chaotic Scot
What Our Partners Say
Hokkaido and Yokohama, Japan
We, IGLOOO, worked with Gemma and Craig, Two Scots Abroad, to promote Hokkaido and Yokohama in Japan.
Our team has been a huge fan of Two Scots Abroad from the beginning.
Gemma has great communication skills and always replies to us promptly.
Feedback from our clients in charge of the campaigns was complimentary, stating that Gemma and Craig were always great mood makers during the trip.

Their content is full of useful information and love for the destinations they introduce.
We enjoy their sense of humour, it is such a pleasure for us to check their SNS.
With each post during the campaigns, we couldn't stop saying "Kawaii!"
Two Scots Abroad are bloggers who are at the top of our list and we would like to work with them again soon!
IGLOOO is a Japanese company that encourages inbound tourism in Japan.

» Yoko Toyofuku, IGLOO
The Kingdom of Fife, Scotland
Over the last 12 months, I have had the absolute pleasure of working with Gemma on a few projects including the Fife Tourism Conference, Fife's Emerging Street Art and Feast of Fife Food Trip.

Gemma's professionalism and expertise have been remarkable since the start. Having already been aware of Two Scots Abroad through their captivating content via social media, the opportunity to work alongside Gemma was welcome.

Presenting at our conference was extremely useful to explain to businesses the power of influencers. Gemma gave a captivating and extremely interesting presentation which was extremely well received.

Gemma's advice and participation in the Fife food press trip was the main factor for the success of the event.

Working with Gemma on the emerging street art scene in Fife was very refreshing.

Gemma went beneath the skin of the artwork and extracted the stories.

More importantly, it made fantastic reading as well as leaving a desire to visit these destinations.

Post-project, Gemma's SEO work helped us reach incredible results and reach.

We have also worked with Gemma during two Instagram Stories takeovers where she shared her perspective as an attendee at a local event.
The benefits of Two Scots Abroad Instagram takeovers include:
Carefully crafted content that shares a narrative
Spotlight on a specific location or event
A unique perspective from a professional blogger
Targets a specific KPI
Frees up our team's time
In an ever-changing tourism environment, Gemma is not only always on top of it all, she's on top and doing it to the highest of standards.

Fife is extremely lucky to have her on board. I look forward to working with Gemma in the future.
Check out Two Scots Abroad's guide on things to do in Fife.

» John Murray, Welcome to Fife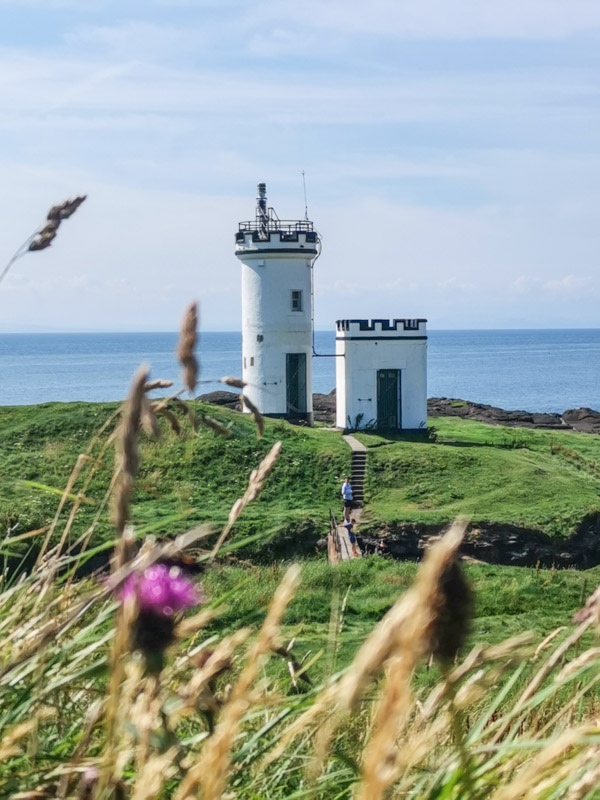 Huntsville, AL and Space Camp NASA
Upon meeting briefly during speed-networking at a travel conference, I was immediately struck by Gemma and Craig's enthusiasm and interest in working with my destination.

Following a year's worth of detailed, timely and professional communication, I was finally able to host them both in my destination.

They were a joy to work with, were up for almost anything, appreciated the contributions of my industry partners and had a vision for promoting the brand.
If you're looking for a fun, youthful and unique voice to highlight your experiences and offerings, I cannot recommend Two Scots Abroad enough.

I now count them not only as a valuable resource for content creation but also as dear friends.

» Leslie Walker, CHSP Tourism Worx. Former Convention Sales Manager, Huntsville/Madison County Convention & Visitors Bureau
ScotRail and CalMac, D8 Agency
I contacted Gemma after finding her blog online and asked if she'd like to work with us on a tourism campaign for ScotRail.

Gemma tested one of the travel passes and provided a blog and images documenting her experience.

The content we got back was excellent and performed really well, she also went over and above by using her connections to help us find other suitable bloggers.

Gemma is very professional, has excellent communication skills and takes a brilliant collaborative approach.

We have also worked with Gemma and Craig on the CalMac Adventures campaign where they took a road trip to the Outer Hebrides to help promote island hopping by ferry in autumn and winter.
I can't recommend her highly enough!

» Lynsey McCarthy, D8