This article has links to products and services we love, which we may make commission from.
With a superb setting on San Francisco Bay, Oakland, California makes for a great vacation spot.
Rated the number one dog-friendly city to visit in the US, Oakland will charm pups and nature lovers alike with paths that crisscross forested parks on the city's inland side.
Culture vultures don't have to look far for a museum or attraction to interest them, while families with children are also well-served by this friendly and laid-back West Coast city.
What makes a visit to Oakland even better is the fact that many of its top attractions are free to enter!
This guide brings together the best free things to do in Oakland, so all you have to do is decide in what order you are going to discover them!
Free Outdoor Things to do in Oakland
Oakland gets an average of 260 sunny days a year, so there's plenty of opportunity to discover its range of free outdoor things to do.
Take a Stroll in Dr Aurelia Reinhardt Redwood Regional Park
Of the many regional parks that stretch around Oakland, (Dr Aurelia) Reinhardt Redwood Regional Park (7867 Redwood Road) gets top billing.
It has the largest concentration of remaining coastal redwoods in the East Bay area.
Although they may not reach the heady heights (and girths) of General Sherman in Sequoia National Park further south and west, they are nonetheless an impressive sight.
Enjoy a Picnic on Lake Merritt
Just east of Downtown, Lake Merritt (Lakeside Drive / Lakeshore Avenue) is a tidal lagoon which is a lovely spot for a picnic with friends or family in the center of the city.
The United State's oldest wildlife refuge, it was designated in 1870, and includes several artificial islands used by nesting birds.
The most scenic spots to set up your picnic blanket are the Pergola at Lake Merritt or near The Gardens.
Don't miss a trip through the Lake Merritt Labyrinth and exploring the free gardens, including a bonsai garden, succulent garden, and rhododendron garden.
Lake Temescal Two Lakes
Lake Temescal (6502 Broadway Terrace) offers over 100,000 acres of parks and two lakes and it is less than a 20 minute drive from Downtown.
The trails is an easy 1.1-mile loop which takes less than 30 minutes to wander along.
Sibley Volcanic Regional Preserve
Located in the Oakland Hills, Robert Sibley Volcanic Regional Preserve can be explored via the 7-mile loop trail.
The extinct volcano has an elevation of 1,761 feet and a labyrinth.
Head to Grizzly Peak for Sunset
Whether you drive or hike to the summit of Grizzly Peak (Grizzly Peak Boulevard), the end result is the same – some of the best views of the Bay Area.
It's possible to take in everything from the San Francisco skyline to the iconic Golden Gate Bridge, alongside the waters of the Pacific aflame with the setting sun.
Brooklyn Basin
Walk, run, roller skate or cycle at Brooklyn Basin.
Look out for salsa, yoga, music and movie events throughout the year too.
Watersports in Oakland
Hit the water with your kayaks and paddle boards at Jack London Square (Oakland Estuary) or Port of Redwood City.
Visit West Oakland Mural Project
Celebrating the women of the Black Panther movement in the 1960s and 70s, this vivid mural covers the entire side of a home in West Oakland (Center Street & Dr. Huey P. Newton Way).
Covering a total of 2000 square feet, it is the first permanent art installation to honor the women involved in fighting poverty and oppression.
Now incorporating the names of 300 women, there's also a small museum on the first floor of the same building where you can learn more.
Check out Jack London Square
This area of Oakland is named after the California author of White Fang and The Call of the Wild.
A harborside neighborhood on the Oakland estuary, it is where London worked at the docks before his writing career took hold.
The middle of the square contains a replica of his Alaskan log cabin, and the entire area is pumped full of atmosphere and plenty of great places to soak up the Oakland sun.
Oakland Chinatown
Oakland Chinatown is located just behind Jack London Square and is one of the oldest Chinatowns in the states.
The area runs from 6th Street to 12th Street, Broadway to Fallon Street and is home to Lincoln Square Park, Pacific Renaissance Plaza, Oakland Asian Cultural Center, tea shops and of course, food!
Intertribal Friendship House (IFH) Events
The Intertribal Friendship House (IFH) was established in 1955 and as one of the first urban American Indian community centers in the US.
Follow their Facebook for events throughout the year such as craft fairs, markets and pop ups.
Free Indoor Things to do in Oakland
Step indoors and you'll find Oakland also has a wealth of treasures in world-class museums and attractions, several of which are also free to enter.
Explore the African American Museum and Library (AAMLO)
Artifacts and documentation span the decades of African American history in Northern California and the Bay Area.
Spend a little time at AAMLO (659 14th Street) and discover the lives of some of the region's pioneers.
You'll also hear the voices of ordinary members of the community with fascinating stories to tell covering around 80 years.
Join the Hive Mind
Hive (2335 Broadway) is Uptown's all-in-one working and entertainment center.
The co-working spaces it contains might not be of interest to those visiting Oakland, but its bar and restaurant options probably will.
They are all located within repurposed historic buildings, bringing much needed new life to structures rich in atmosphere.
Free gallery tours and a street festival are hosted monthly in and around the Hive.
Spend the First Sunday of the Month at Oakland Museum of California
Tickets for adults usually cost $16, so it's well worth trying to line up your visit to
(1000 Oak Street) with the first Sunday of the month.
That way your ticket will cost absolutely nothing (although the museum suggests a voluntary donation of $5).
Inside you'll find a multi-disciplinary collection ranging from relics from California's gold rush to one of the best collections of historic California art around.
Follow the Jingletown Art Trail
For a contemporary take on Oakland's artistic streak without spending a penny, you can join the Jingletown Art Trail.
Possibly named after the sound of the cow bells from the dairies that existed in the area 150 years ago, today Jingletown is Oakland's undisputed art district.
The trail links together the various galleries of painters, sculptures and photographers that live and work in Jingletown.
There are also several murals to look out for, too.
Visit Colorful Fruitvale
Head to International Boulevard to experience the Fruitvale neighborhood where first and second generation Mexican Americans live.
Check out crafts and food at Fruitvale Public Market and see the area really come alive around Cinco de Mayo and Dia de los Muertos.
Fruitvale boarders Jingletown, so you can combine the street art tour and a trip too!
Rainbow Road in Oakland
Just outside of the White Horse Bar (6551 Telegraph Ave) you'll discover the rainbow stripe on the road.
The White Horse Bar has been operating since the 1930s and plays a significant role in the Oakland LGBTQ+ scene.
Cheap Things to do in Oakland
Not everything comes for free. But that doesn't mean you have to break the bank. The tours below are the perfect examples!
Though Oakland is limited on affordable tours, its neighbor San Francisco is rich with them.
San Francisco: Bridge to Bridge Cruise
Take the short journey into San Francisco to undertake this 1.5-hour tour to the Bay.
Costing under $50, you'll slip under the San Francisco-Oakland Bay Bridge as well as the Golden Gate Bridge.
Enjoy the skyline while listening to audio commentary detailing just some of the history.
This ranges Native American heritage to the area's modern architecture, covering all aspects of one of the most exciting regions in California.
Entry Tickets: San Francisco Museum of Modern Art (SFMOMA)
On a day trip to neighboring San Francisco, there are even more cheap things to do.
This entry ticket costs under $30 per person and lets you explore the museum's collection of more than 33,000 artworks.
San Francisco: Secrets of Golden Gate Park Audio Tour
Before heading back to Oakland, make time for this audio tour through one of the most famous destinations in the Bay Area: Golden Gate Park.
The self-guided tour includes stories about the park and its fascinating history, and includes stops at the Conservatory of Flowers, Music Concourse, and Stow Lake.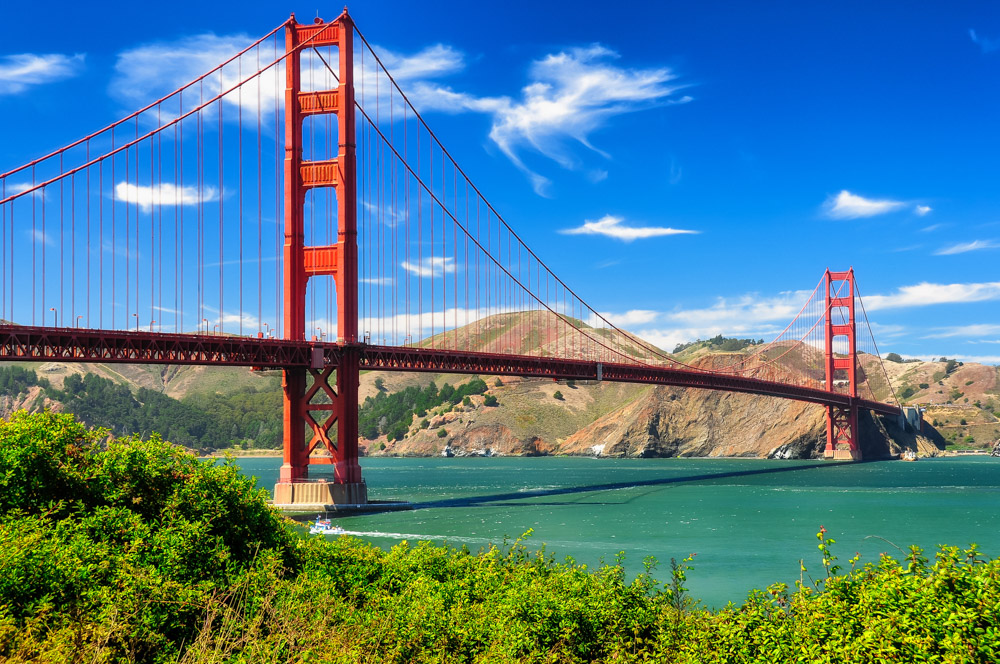 Free Events in Oakland
If your visit to Oakland coincides with one of these festivals and events, be sure to check it out!
Oakland Art Murmur
Combine your love of art and your love of street food with this monthly event based at Jack London Square / West Oakland.
Usually on the first Friday of each month, Oakland Art Murmur is a chance to get an evening viewing of the works of around 30 galleries.
What makes it extra special is the addition of street food trucks, live music and small-scale entrepreneurs selling local products sure to remind you of your visit!
Art+Soul Oakland
Probably the biggest event to take place in Oakland, the Art+Soul festival is a two-day music event every August.
Although access to the main stage requires pay-for tickets, there are plenty of fringe events at bars and clubs around the city that can be accessed for free.
So if you're a lover of blues, jazz, soul, gospel, or even hip hop, this is the event for you.
Oakland Carnival
Young by some carnival standards, the Oakland Carnival aims to celebrate the culture of the city's residents with Caribbean ancestry.
It comprises no less than three stages in Oakland's most important venues.
The Amphitheater serves as home to the Latin Zone, Drum and Dancing in the Wellness Pavilion and 'Carijama Vibes' in the Meadow.
It usually takes place on a Saturday close to the beginning of June.
Oakland Chinatown Walking Tour
Learn more about Asian culture and influence in Oakland by attending a free walking tour.
Tours run from May to October and are arranged by the Oakland Economic and Workforce Development.
Free Things to do in Oakland in Winter
Enjoy the Christmas Lights
Christmas wouldn't be Christmas without lights to brighten the dark nights and Oakland knows this as well as any other city.
Its many streets and public spaces, including Jack London Square, are decked out with fantastic trees and light displays from the beginning of December onward.
Do a Little Window Shopping
The festive season is also the time when shops are doing their utmost to entice you to step beyond their threshold.
With a good number of independent boutiques to admire, the only problem is that window shopping might turn into real shopping!
New Year's Eve Fireworks
In addition to the large displays around San Francisco, Oakland has its own New Year's Eve Fireworks.
Bring in the new year by wrapping up and seeing the town hall clock strike midnight before the fireworks ignite the sky and bay in an array of colors!
Affordable Accommodation in Oakland
There are hardly any hostels in Oakland, but that doesn't mean you can't have an affordable stay.
Civic Center Lodge / Lake Meritt BART on 6th Street has great transport connections and well-equipped queen rooms for around $80 per night.
And you can save some serious dough if you stay in an apartment in the next town over, Berkeley.
A night at this elegant and spacious private studio goes for under $100 a night.
Oakland is short on hostels, but staying a few minutes out in Berkeley opens up cheaper options.
Berkeley YMCA has 78 private rooms and is only one block from the nearest BART stop.
How to Get Around Oakland on a Budget
For shorter journeys, walking is a popular way of getting around Oakland.
Cycling is also common, since Oakland is one of the top bike-friendly cities in the U.S.
There are rentals available on Jack London Square and Uptown.
If you're on a budget, dodge the city's taxi fleet.
Instead, make use of its safe and reliable public transportation network.
The BART network will get you pretty much everywhere you'll want to go including Oakland and San Francisco International Airports.
You can find all the information you need on getting to Oakland by bus or train on Wanderu.
About the Author
Ian is a travel writer at Wanderu who has made a career out of traveling to weird and wonderful destinations around the world by public transportation.
Follow Ian on Facebook.