This article has links to products and services we love, which we may make commission from.
Lakes, skiing, hikes, and bike rides! It really is a wonder how the Sunshine Coast, BC is unknown to many Canadians! We (Gemma and Craig) had the privilege of living here – exploring the waters, watching the sunsets, eating the local food and mingling with the friendly locals. Here's our guide on things to do, see and eat on Canada's Sunshine Coast, not to be confused with Australia.
---
Where is the Sunshine Coast, BC?
The Sunshine Coast, BC (British Columbia) is situated on the West Coast of Canada.
It is a mere forty-minute ferry ride from the city of Vancouver, the ferry ride alone is worth the trip.
All of the Sunshine Coast's natural wonders are found off the Sunshine Coast Highway 101.
---
How to get to the Sunshine Coast
Take a bus from Vancouver to Horseshoe Bay ferry terminal. For times see the TransLink planner.
The ferry journey is beautiful, be sure to sit on the top deck if you get the weather.
The ride takes forty minutes and accepts foot passengers and cars. See BC Ferries schedule for times.
Now that you are on the Sunshine Coast you will want to explore what it has to offer. Foot passengers can take a bus to many of the small towns on the coast for $2.25 per person although a road trip would be ideal.
---
Gibsons
Gibsons BC is a big town in comparison to others.
It has a gorgeous waterfront and many dining and drinking opportunities.
The town is famous for hosting the set of the '70s TV programme, Beachcombers.
There is also a nice hike up Soames Hill which offers beautiful views. Next to Soames is a brewery called Persephone so you congratulate yourself on tackling those stairs!
This Sunshine Coast BC town is home to many music and art events throughout the year.
Roberts Creek
Home for the summer for us Two Scots. Roberts Creek, like many towns on the coast, has an accessible stony beach.
The town also has an impressive mandala art piece which is painted by the community every July.
Cliff Gilker Park in the Creek has four different treks catering for every ability.
Roberts Creek has one large restaurant (Gumboot), one cafe (Gumboot), a fish and chip shop (Sharkey's), a Soul Kitchen in Creek (Korean food) and a general store.
It takes 30 minutes to cycle to Gibsons or fifteen minutes to drive by bus and car.
Davis Bay
Blink and you'll miss Davis Bay BC. This small town has a vast sea to get lost in.
The pier is well used by fishermen and local kids. If the sea air is making you hungry be sure to grab some food from the waterfront shops. Watch out for whales making a splash.
Sechelt
The big town of the Sunshine Coast!
Sechelt BC has a variety of bars, cafes, restaurants and spas.
It even has a cinema called the Raven's Cry Theatre, The Golden Arches and other well-known haunts but don't waste your money on the American Embassies, go local!
There are lots of lovely houses on the beachfront and a pier.
Watersports such as kayaking and paddleboarding are accessible at Sechelt Inlet.
Don't miss Porpoise Bay to see the seaplanes take off.
Halfmoon Bay
Another stony beach, with a tree swing, just north of Sechelt.
The area offers lots of hiking opportunities and there is a local shop to purchase picnic essentials. Close by Sargeant Bay which has a sandy beach.
Garden Bay
This is where you will find my favourite lake, the sandy Katherine Lake.
Family-friendly with some rocks to jump off! Plenty of food opportunity around Garden Bay.
Secret Cove and Smugglers Cove
Secret Cove is home to Buccaneer Marina for those with boats and Smugglers Cove is a delight for those with feet! This spot always comes highly recommended by locals for the easy hike with stunning views.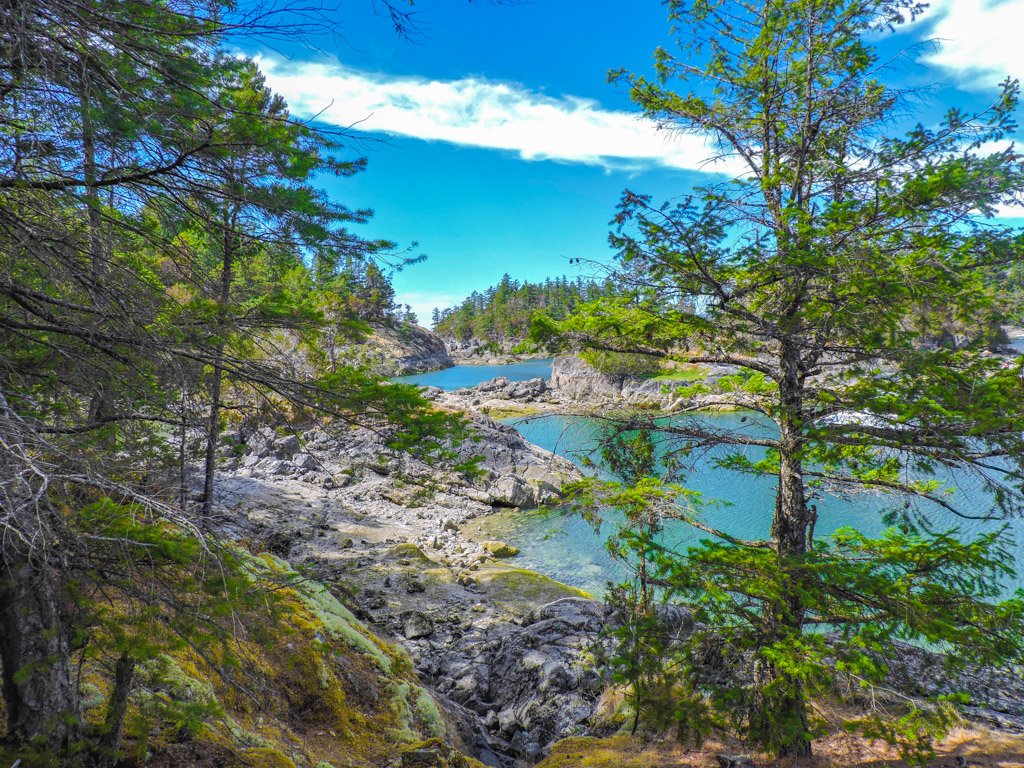 Madeira Park/Pender Harbour
Pender Harbour has lots of little islands, bays and nature. Best discovered by boat.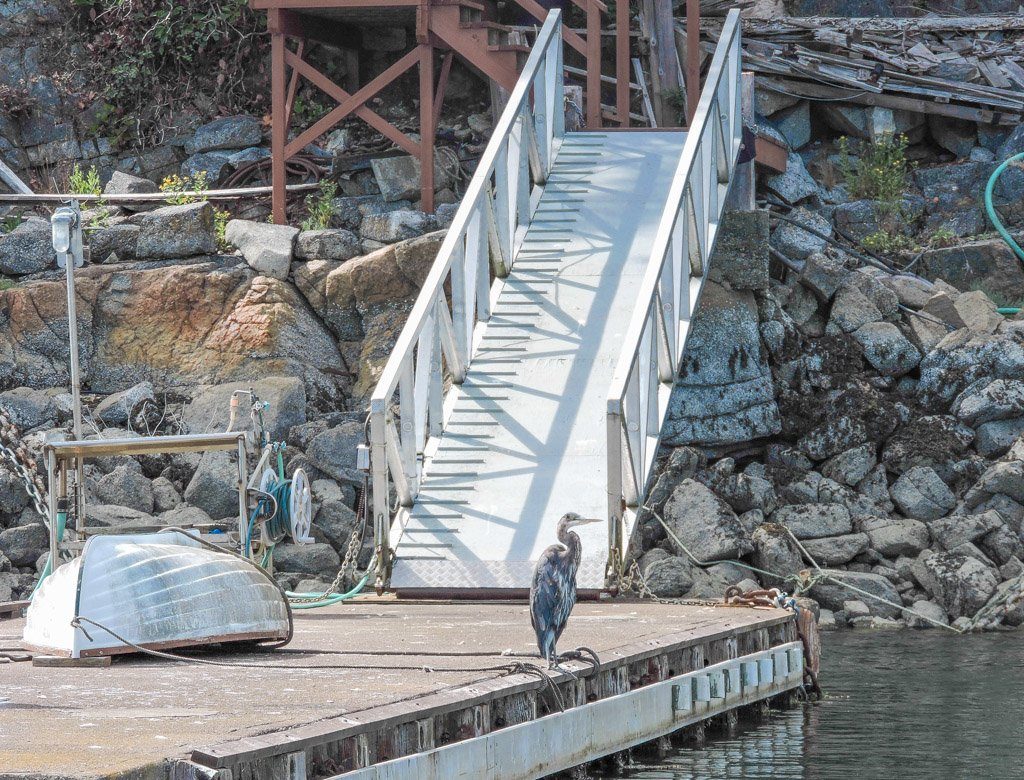 Ruby Lake
The name, Ruby Lake, comes from the lake's ability to turn pink with the reflection of the sunset. Beautiful!
Smaller than Katherine Lake and also family-friendly.

Skookumchuck Narrows
Excuse me? I know, a hard word to get your mouth around, the area is also known as Sechelt Rapids.
After an easy fifty minute walk through a shaded forest, you reach the rapids. Check out the tide times here before you set off to see the rapids at their best (two/three times per day.)
---
Enjoy our terribly amateur video
---
Fancy a trip to the Sunshine Coast B.C?
Why not hover over image and pin to your Canada board?
Where would you like to visit on the Sunshine Coast?
---
» Read next: the Sunshine Coast, BC's bucket list
---