This article has links to products and services we love, which we may make commission from.
Planning a trip to enjoy art, to investigate if the lights exist, and discover if that Prada store in the desert is real? To get the most out of your visit to this unique crafty town in West Texas, you'll need to know where to stay in Marfa too!
This guide details the best Marfa hotels, motels, adobes, castilas, glamping and camping which you must book before your trip as Marfa is jam-packed at the weekends when it comes alive for road trippers and groups on Texas getaways.
Planning a weekend vacation to Marfa? Start here.
Planning a road trip around West Texas and Big Bend? Check out our extensive road trip itinerary and tips here.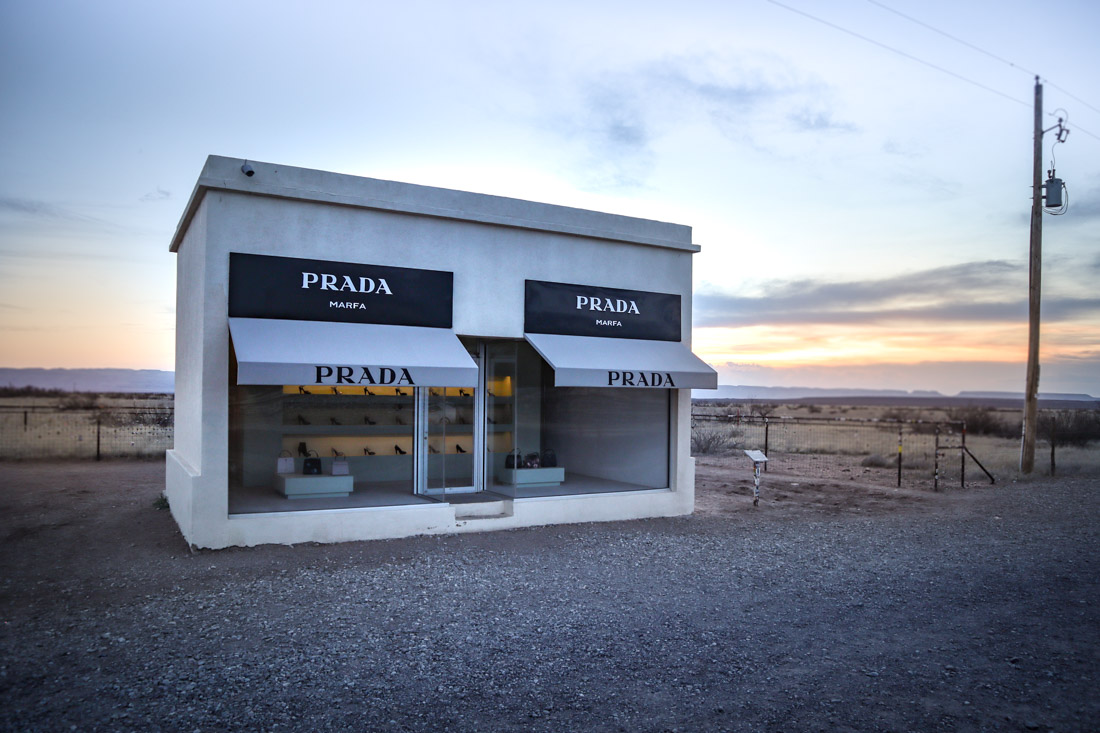 Where to Stay in Marfa, Texas' Art Town
Just over 2000 people live in Marfa so the city in the high desert of the Trans-Pecos is a ghost town during the week.
The best time to visit is Friday through to Sunday when galleries open their doors for visitors to check out its artwork.
Since it is a small city and most people visit by car, it is easy to get around all the Marfa lodgings discussed in this guide.
Hotels in Marfa
Most accommodation is located in the center, a couple of blocks away or within 10-15 minutes walking distance.
Fun Places to Stay in Marfa
Hotel Saint George – Great Location
This is one of the most popular hotels in Marfa which is often booked months in advance for weekend trips.
The Hotel Saint George is a modern boutique hotel with sleek decor. The rooms have dreamy spa-worthy bathrooms featuring Aesop apothecary products.
Rooms are dog-friendly which is great news for those visiting with their furry friends.
Guests love the location, although it is close to the train line so some rooms pick up the trains passing.
There is an outdoor swimming pool and pool bar for lazy afternoons in the West Texas heat.
The restaurant, LaVenture, is popular for stone baked pizzas.
WiFi is available throughout the hotel and there is free parking.
This version of the Hotel Saint George stands where the original, built in 1886, once did and the current hotel has parts of the 1929 build.
The Lincoln Marfa – Location and Style
The Lincoln is a trendy long and short stay lodgings in Marfa.
You will automatically fall for the quirky decor of what once was the Presidio County Courthouse in the 1890s.
Guests comment on how much love has been put into The Lincoln by owners, Clark and Adam making the 16 unit hotel a favorite for returning customers.
The suites have everything you need for an overnight stay, long weekend or even long-term home away from home booking.
Bedrooms, sofas, TVs, kitchens, dining rooms, bathrooms, desk space, this Marfa hotel has everything including fire pits outside in the garden.
Motels in Marfa
The Riata Inn – Closest to Marfa Lights
The Riata Inn is a huge hit with visitors because it is an affordable hotel in Marfa.
Guests love the big motel rooms, comfortable beds and AC.
There is a seasonal pool which is a little cool. This might be welcomed depending on when you visit!
The Riata is a dog-friendly hotel and the resident hotel dog, Honey, has won over many guests.
The WiFi is reliable if you are looking for a base to work from during your trip.
The Riata Inn is a 10-15 minute walk into town so you can park up and walk in.

This is the closest hotel to the Marfa Lights Viewing Area (image below).
One guest review states it is the best in town for the price so if you are on a budget, this is the best Marfa hotel for you.
Apartments in Marfa
If you prefer your own space and privacy, consider the following Marfa apartments.
Adobe in Heart of Marfa
This adobe house has a stunning porch which you can chill at after a busy day art gallery hopping in Marfa.
The one-bed apartment can sleep up to three guests. There is a modern bathroom with steam shower and full kitchen.
The location is the main winner, only minutes from Marfa's main attractions.
Image credit: VRBO.
The Casita at Kruger Gallery Marfa
This 4-bed Marfa casita has two bedrooms and two bathrooms so you can stay with another couple but have a completely separate sleeping arrangement.
The apartment is located on gallery row, next to everything you want to visit in the center of Marfa.
The kitchen is fully equipped which means you can grab groceries at, The Get Go, which is one block away.
Learn more about Marfa's grocery stores, restaurants and things to do in our guide.
There is WiFi throughout the apartment and free parking.
Guests love the outdoor space and fire pit.
Camping in Marfa
If you prefer to sleep under the stars, you can do that in Marfa too!
El Cosmico is the hip Marfa glamping and campsite with the clever slogan "we provide earth, you provide the shelter".
There are a variety of options at El Cosmico. You can book a camping space and bring your own tent, spend the night in a yurt or in a cool teepee.
Consider the weather before you book, November to March night temperatures can drop below 32 degrees.
Well-behaved dogs can stay for an additional $10 per night.
Hotels Near Marfa
If you leave it too late and can't find a bed in Marfa, consider the following locations.
Alpine Accommodation
We absolutely adored Alpine and it is only a 30 minute drive to Marfa!
Alpine Hotels
Terlingua
Terlingua is the ghost town of Texas, just under 2 hours from Marfa.
Visitors often stay here before heading into Big Bend National Park.
Terlingua Hotels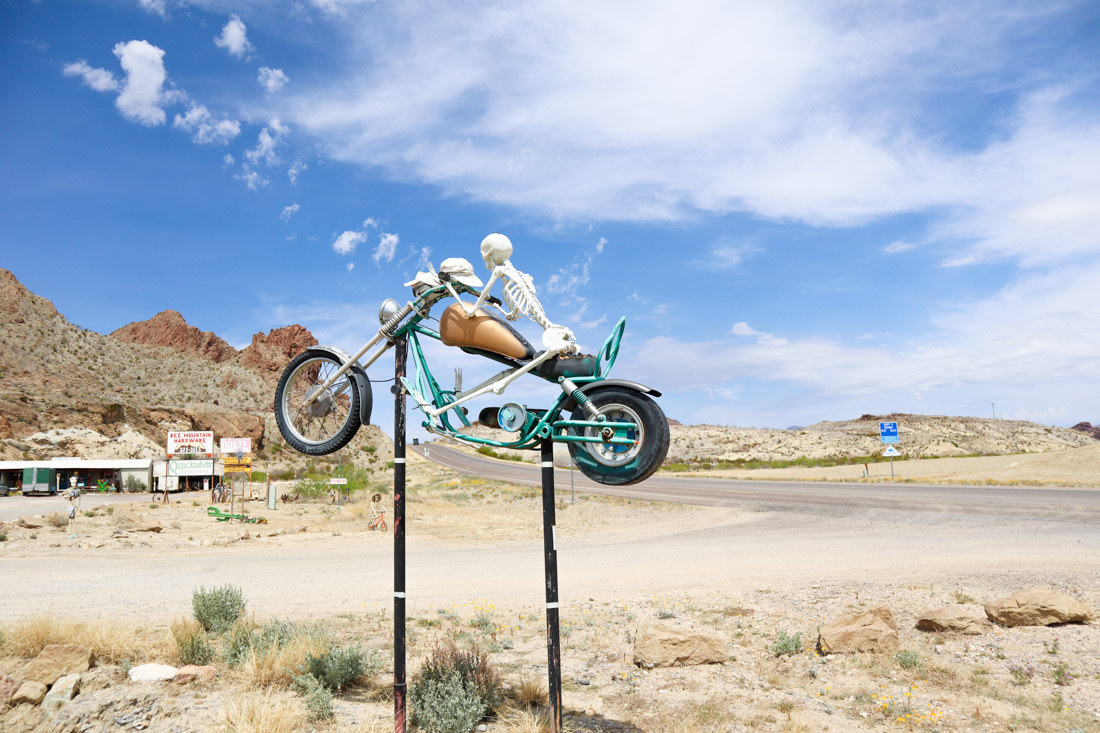 Final Words
As you can see, there is plenty of variety when it comes to Marfa accommodation from camping to adobes, motels to boutique hotels. When you've chosen your dates, book quickly to avoid disappointment.
You May Also Like Our Texas Guides
Save for later! Pin to your Texas board
Any questions or comments?
Please leave below and we will get back to you