This article has links to products and services we love, which we may make commission from.
Bermuda may very well be one of the most beautiful islands to enjoy pink-sand beaches, copious amounts of rum, and brilliant, cerulean waters. But there's much more to do in Bermuda than hit the beach! This guide details unique things to do in Bermuda. Some of these Bermuda attractions are unusual for first timers, others are hidden gems that even locals and ex-pats may not know about.
Where is Bermuda Located?
Bermuda is situated in the western North Atlantic Ocean and is a self-governing British overseas territory.
There are seven main islands and approximately 170 additional islets and rocks, located 650 miles (1,050 km) east of Cape Hatteras in North Carolina, U.S.
Unique Things to do in Bermuda for First Timers
Bermuda Beaches
Building Bay Beach
Building Bay Beach is an entire beach of sea glass!
Located right beneath Alexandra Battery on the island of St. George, this is a fairly secluded and off-the-beaten-path destination.
Just be aware that it is illegal to take the glass from the beach.
Elbow Beach
Elbow Beach is a tranquil beach to bask in the sun, enjoy swimming and snorkeling, or sip a rum swizzle.
If you happen to be spending Christmas in Bermuda, Elbow Beach is where the big party is for the local expat community.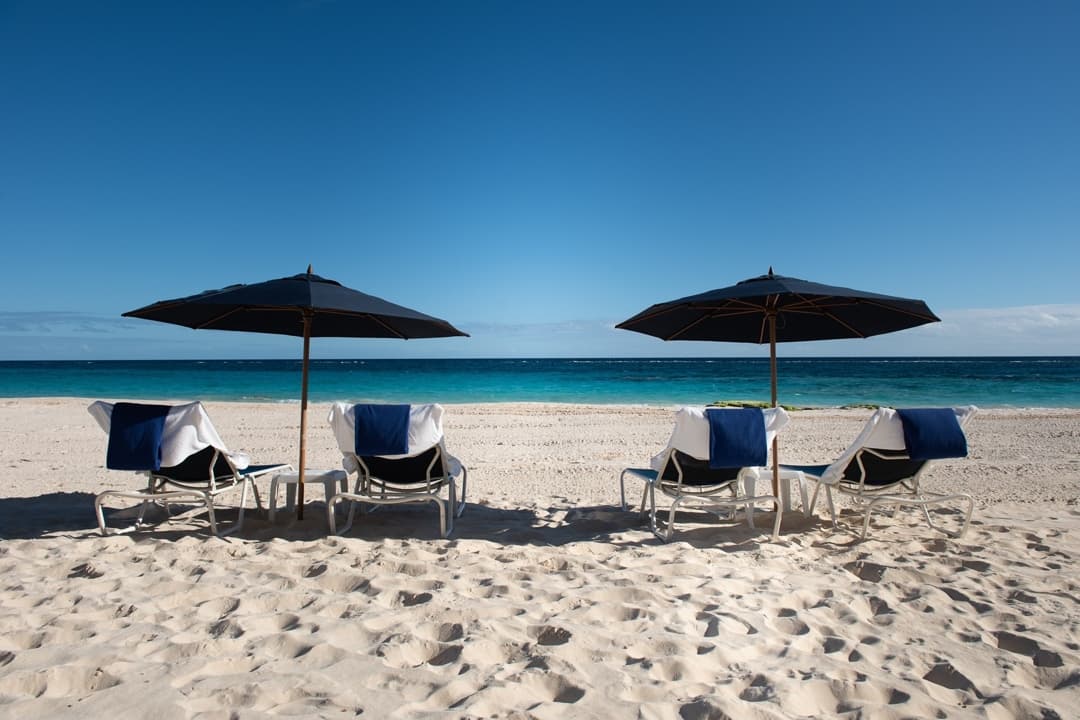 Horseshoe Bay
Horseshoe Bay is the most well-known of the pink sand beaches in Bermuda.
Depending on the day, the sand can appear more or less pink.
What gives Bermuda beaches their famous sand?
A combination of parrotfish poop and a red-hued single-celled organism found on coral reefs called foraminifera.
Although Horseshoe Bay is unique since it has pink sand, it does attract tourists so arrive early to avoid crowds.
Jobson's Cove
One of Bermuda's most stunning beaches is actually quite small.
Jobson's Cove is a tiny stretch of pink-hued sand situated between towering, jagged rock formations.
Jobson's Cove is not only gorgeous, it's the perfect swimming basin to cool off from the hot Bermuda sun.
Tobacco Bay
A stunning spot to hang out in Bermuda is Tobacco Bay is on the island of St. George.
There are epic rock formations to explore and climb (at your own risk) as well as a small, sandy beach.
On the beach you can rent chairs, order drinks, or just lay a blanket down for a picnic.
Warwick Long Bay
Another of the best beaches to add to your Bermuda bucket list, Warwick Long Bay is the perfect place to go if you don't want to see as many tourists as you would at Horseshoe Bay.
Parks and Gardens in Bermuda
Bermuda Botanical Gardens
Located in Paget Parish, Bermuda Botanical Gardens offer 35 acres of indoor and outdoor gardens to indulge your senses. Depending on when you visit, you can experience different species of Bermudian flora or even catch a wedding!
Cooper's Island
Head to Cooper's Island at the southeastern point of Bermuda to explore 12 acres of immaculate landscape.
You'll see seabirds, huuuuuge land crabs, and venerable Bermudian cedar trees.
For years, this nature reserve was off-limits when the U.S. military occupied the region during WWII, and then when NASA maintained a space tracking station.
It only just reopened for visitors in 2011.
Today, you can explore scenic trails and small beaches perfect for a day trip or picnic.
There is also a wildlife observation tower that offers blanket vistas of the island.
Water Activities in Bermuda
Blue Hole Park
Tour the paths of Blue Hole Park to explore hidden caves and paradisal grottoes in Tom Moore's Jungle.
The park covers 12 acres and boasts an artery of subterranean tunnels that link the pools and caves with water.
The Blue Hole itself is a sizeable (and deep!) pool surrounded by mangroves that affords an idyllic place to swim encompassed by forest.
The park is free to visit.
The Crystal and Fantasy Caves
The Crystal and Fantasy Caves in Bermuda absolutely MUST be included on any Bermuda bucket list! This place is unreal. Just see what Mark Twain had to say:
"We visited a wonderful cave…
The most beautiful cave in the world, I suppose.
We descended 150 steps and stood in a splendid place 250 feet long & 30 or 40 wide, with a brilliant lake of clear water under our feet and all the roof overhead splendid with shining stalactites, thousands and thousands of them as white as sugar, and thousands and thousands brown and pink and other tints."
The Crystal Caves are open to the public every day from 9 am to 5 pm, excluding certain holidays.
Take a guided tour (and try to wear rubber-soled shoes!) to explore one of Bermuda's most beautiful natural wonders.
Admiralty House Park
Explore walking trails, ruins, subterranean tunnels and an isolated beach lined with limestone cliffs at this small park on the North Shore.
A small cove at the park (Clarence Cove) is rarely visited by tourists and boasts a quiet beach, lagoon-like waters and jagged cliffs where you can rock climb or cliff-jump into the ocean!
Jet Skiing
Discover the best of Bermuda, above and below its turquoise waters.
Since jet skis on offer are small in size, you're able to discover many hidden gems along the way that are largely untouched by most snorkeling tourists.
Snorkeling at Snorkel Park
Snorkel Park is an admission-charged beach park offering snorkel gear rentals, water sports and a casual bar & grill.

It's a great option if you're traveling with kids and anyone inclined to snorkeling! It's located right by the Royal Naval Dockyard, so combining the two makes for an easy and enjoyable day!
SUP Boarding
With its idyllic waters and scenic coastline, Bermuda is the perfect spot to try Stand-Up Paddleboarding (aka SUP).
SUP is a fast-growing watersport that's popular with people of all ages.
Some companies offer sunset SUP while others, like Lucky Elephant Yoga, will test your balance (and patience) with SUP yoga!
Diving to a Shipwreck in Bermuda
For hundreds of years, Bermuda has gained infamy as the shipwreck capital of the Atlantic.
It was once called the "Isle of Devils" for good reason – the ambiguous and insidious reefs surrounding the island have led to a huge number of shipwrecks.
Beneath Bermuda's seemingly perfect waters, you can dive or snorkel over more than 300 shipwrecks dating from the fifteenth century all the way up to 1997.
Today, these shipwrecks offer snorkelers, scuba divers and other seafaring guests some of the best wreck diving in the world.
Pro tip: for more modern ships, try diving on the east side of the island. If you're seeking older wrecks, try diving on the west end.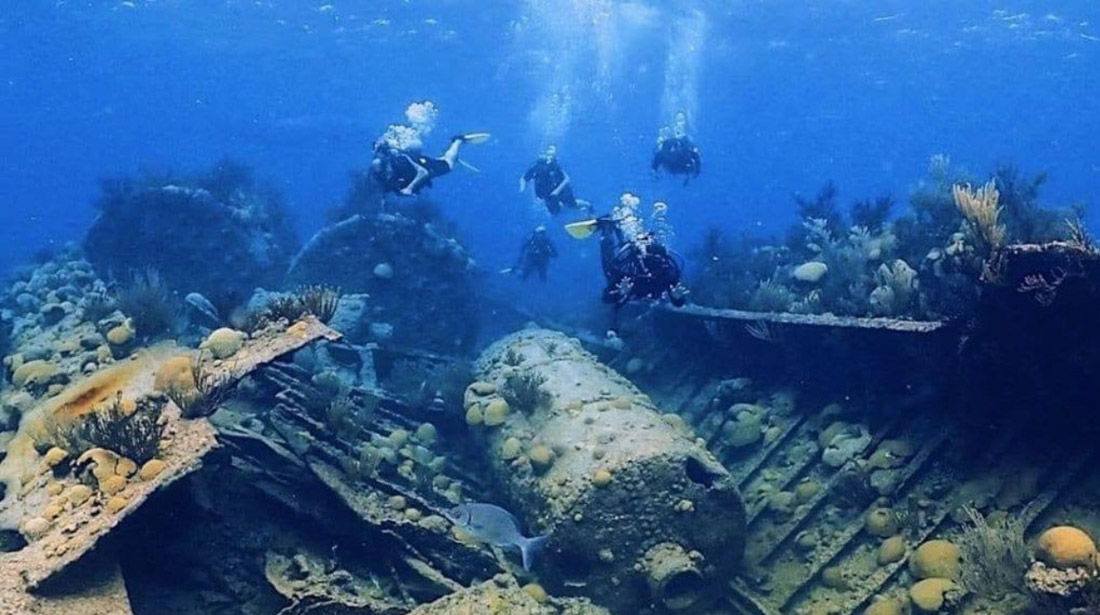 Humpback Migration
In early spring (specifically March and April) visit Bermuda to see humpback whales parading through the waters off Bermuda as they migrate north to their feeding grounds in Canada, Greenland and Iceland.
Take a tour to see these amazing 40-ton creatures in action and in their natural habitat – humpbacks like putting on splendid displays of water acrobatics for their fans, so you'll probably get wet!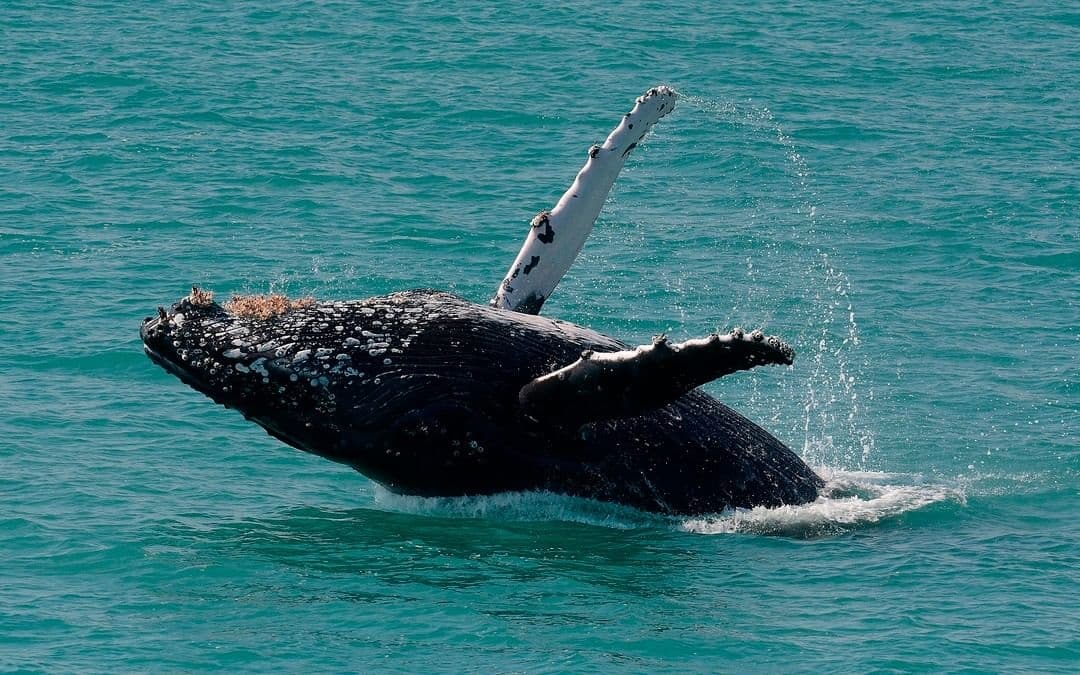 Churches in Bermuda
St. Peter's Church
Located on the island of St. George's, St. Peter's Church is the oldest continuously used Anglican church outside of the British Isles.
The steps leading up to the church are a popular stop for tourists looking to get that Insta-perfect photo, so head there super early if you're looking to do the same.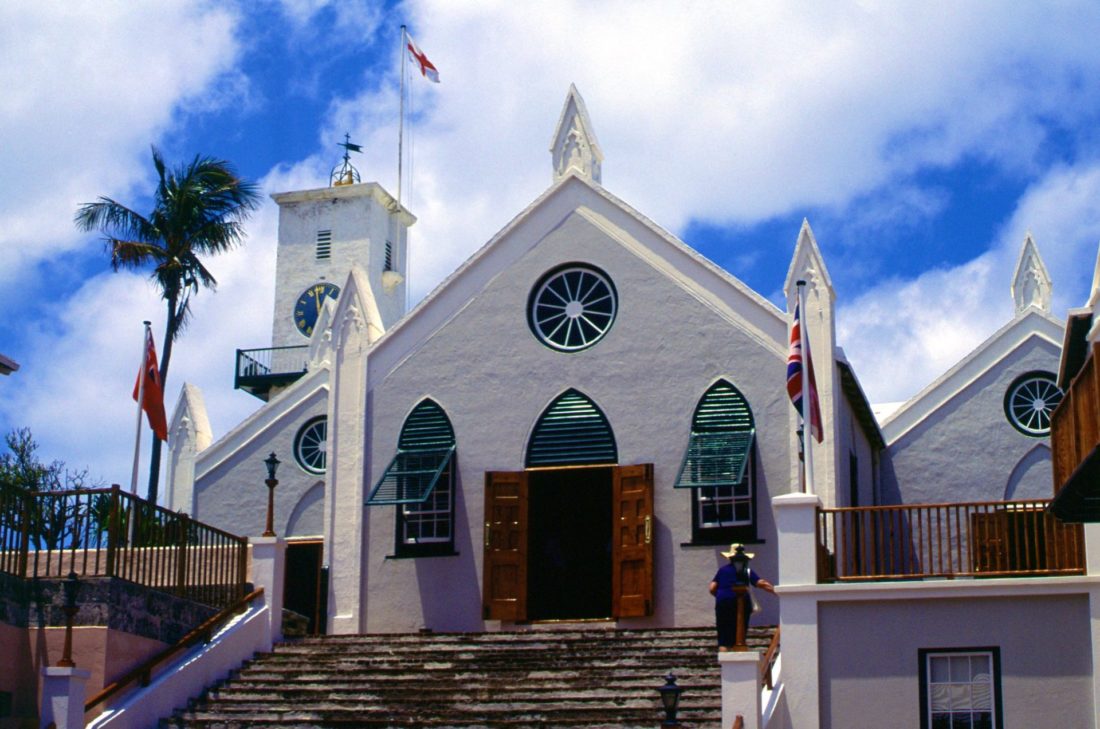 Unfinished Church
Part of the Anglican Parish of St George, the stunning ruins of the Unfinished Church are a short walk from the center of St. George's.
the Unfinished Church as historic stone arches, lush green grass, and an open roof, it's pretty unusual and striking sitting against the trees and blue skies.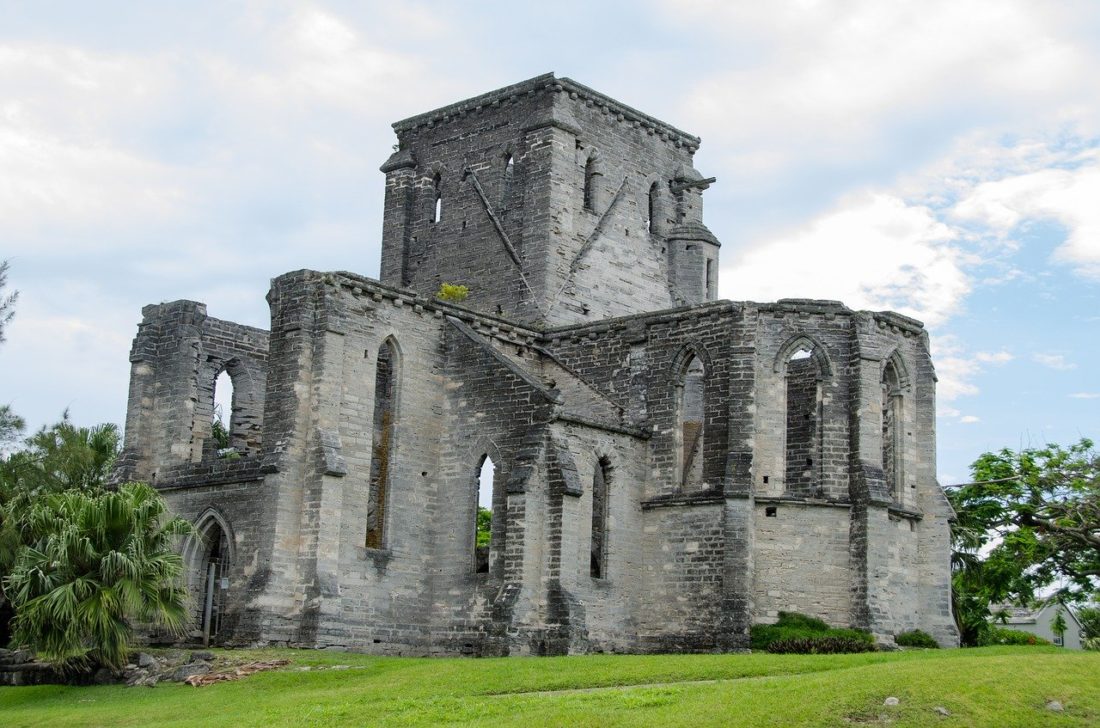 Ruins in Bermuda
Alexandra Battery
Alexandra Battery is a fortification built in the late 1800's that offers stunning views of the north shore of St. George's island as well as the ships' canals it was created to protect.
For St. Catherine
Fort St. Catherine is a littoral artillery fort whose primary function was to restrict any arriving ships seeking to come in through the reeflines.
Overexposure made it vulnerable, and eventually it became outmoded.
Today, the fort serves as a museum displaying artifacts and historic exhibits, with its original interior preserved.
St. George, Gates' Fort
As part of a day trip in Bermuda which we discuss below, St. George Gates' Fort is the perfect sunset spot.
It is Bermuda's easternmost fortification that was constructed to watch for any potential threats coming from the east.
Its location makes it an idyllic location to check out an island sunrise!
Cultural Activities and Attractions in Bermuda
Front Street
Take a stroll down Front Street in Hamilton to experience the city's metropolitan dynamism and global feel.
Front street is the heart of the city, lined with fanciful colonial buildings in bright, Bermudian hues on the waterfront.
You'll find everything on Front Street, from restaurants and pubs to retail shops, jewelers, and of course, rum shops!
In summer months, be sure to visit on Wednesday nights for the weekly Harbour Nights festival to see lively Gombey dancers, sample local street food, enjoy family activities, and shop from local artisans.
Royal Navy Dockyard
One of the best things to do in Bermuda, especially if visiting on a cruise, is to spend a day in the Royal Naval Dockyard.
Once a principal base for the Royal Navy, the dockyard is now home to the island's main cruise terminal, King's Wharf.
Welcoming thousands of cruise goers and island visitors annually, Royal Naval Dockyard is home to rich history, shopping, dining, and beautiful coastline.
For visitors looking for a day in the sun, Snorkel Park Beach is close by and family friendly.
Nearby you'll find Bermuda Fun Golf, the world's best mini golf course. Of course visitors will want to spend time shopping at Clocktower Mall, an old Royal Naval warehouse that is now home to major shopping stores, touristy gifts, and homemade souvenirs.
When hunger strikes, grab a bite and a brew at Frog and Onion Pub, a former cooperage turned Bermuda's only brewhouse.
The Anchor is another popular option – don't miss the wahoo sandwich!
With any time to spare, grab a treat from Dockyard Pastry Shop. Royal Naval Dockyard is accessible via the ferry or bus, or by foot if docking with a cruise.
With so much to do, a full day is ideal for this part of the island.
African Diaspora Trail
Over half of Bermuda's population has African ancestry, as many slaves were brought from the West Indies and Western Africa in the 1700's.
Taking a tour of the African Diaspora Trail is an introduction which will allow you to gain some cultural insight and learn about the history of enslavement and emancipation on the island.
Explore Art Galleries in Hamilton
Looking for things to do when it rains in Bermuda?
The capital city of Hamilton is home to a thriving local arts scene where you can visit art galleries such as Gallery One Seventeen and Crisson and Hind.
Check Out An Art Gallery in a Hotel
Hamilton Princess Hotel & Beach Club aka The OG Millennial Pink Hotel, has a giant mouse and work by Pablo Picasso, Henri Matisse, René Magritte.
And it's pink, you've probably seen it on social media!
Bermuda Heritage Museum
Here you'll find information pertaining to the history of slavery in Bermuda.
An eye-opening experience, you'll also learn of the many achievements of black Bermudians in addition to historical accounts of the end of segregation in Bermuda.
National Trust Museum
Once a hotel, then the office of the Confederate Agent during the U.S. Civil War, the Bermuda National Trust Museum became a museum in 1961.
Here you can view a short film on the founding of St. George's as well as a replica of the Sea Venture, the ship that brought the first settlers to the islands.
St George's Historical Society Museum
The St. George's Historical Society Museum is located in the Mitchell House and focuses on the history of Bermuda.

Here you'll find artifacts and documents related to Bermudian history, as well as a recreated colonial-era kitchen.
The museum is only open on Wednesdays and Saturdays.
Tucker House
The Tucker House in St. George's celebrates the Tucker family, who had a significant role in the American Revolution.
In addition to learning about the Tucker family, you'll learn about life in old St. George's and Bermuda in general.
Railway Trail
Traversing the island from opposite ends, the Railway Trail spans the length of an abandoned railway, winding through serene panoramas and along the perimeter of Bermuda's idyllic coastline.
In total, there are 18 miles of bygone times and epic vistas to discover on foot or by bike.
Motorized vehicles are banned, so take that into consideration when planning your trip.
Street Art
Bermudian street art is as colorful and spirited as its citizens.
Hamilton is a popular place to explore the local street art scene.
There's even a famous 'greetings from' postcard mural in Bermuda by Victor Ving and Lisa Beggs!
Experience Gombey Dancing
The Gombey is an emblematic tradition of Bermuda, an exceptional custom replete with vibrant and elaborate masquerade, dance and drumming.
This traditional custom exhibits the island's myriad of cultures.
You can be sure to catch the Gombey during Bermuda Day and Boxing Day celebrations, as well as during most events involving parades.
Shopping in Bermuda
If you're looking for a shopping experience you can only get in Bermuda, Hamilton is full of local boutiques seeking to impress shoppers with Bermuda-inspired gifts.
Bermuda shorts and socks are an absolute must – TABS and Coral Coast are popular local brands to try.
Bermuda Festivals
Bermuda Day Carnival
Celebrated on the last Friday in May, Bermuda Day is traditionally the first day that Bermuda shorts can be worn as business attire! Hah!
It unofficially marks the beginning of summer when Bermudians first take a dip in the water.
Of course, for those of us from colder climates, Bermudian waters are swim-able much earlier!
The locals will make fun of you for going in when it's 'too cold,' though.
If you're lucky enough to be in Bermuda during this local holiday, expect parades, celebrations, drinking 'til the wee hours, and plenty of Gombey dancing.
Bermuda Tours and Experiences
Bermuda Underwater Exploration Institute
Heading to the islands with little ones in tow?
Be sure to check out the Ocean Discovery Center at the Bermuda Underwater Exploration Institute.
Here, kids can enjoy different artifacts and interactive exhibits to learn about Bermudian waters and the animals that call it home
Glow Worm Tour
During mating season, glow worms are a popular attraction in many regions of the world. In Bermuda, mating season takes place from June-October.
Sail out on the immaculate Bermudian waters just before dusk to witness a myriad of natural wonders.
The sunset, coupled with the beautiful mating rituals of the glow worms will have you replete with wonder.
One of the most fascinating aspects of glow worm mating is that this ritual always transpires two to three days after the full moon, and almost exactly one hour after sunset.
They glow an almost-unnatural shade of green, with the males flashing up from the deep into a frenzied throw with the female. It's truly a sight to behold.
St George's Island
The island of St. George is a UNESCO World Heritage Site and was the first point of discovery when Bermuda was accidentally stumbled upon by sailors trying to make their way from Plymouth, MA to Jamestown, VA.
Popular Bermudian attractions can be found here, such as Tobacco Bay, the Unfinished Church, and St. Peter's Church.
There are ferries or buses that will take you to St. George from other parts of Bermuda.
Unique Things to Eat in Bermuda and Cool Restaurants
Fish Choweder
A culinary staple of the island, Bermuda fish chowder features fish, tomatoes and onions, seasoned with black rum and "sherry pepper sauce".
The recipe is said to be a variation of the original, created in the 17th century by the original British colonizers of Bermuda.
Check out the Lobster Pot & Boat House for their award-winning fish chowder.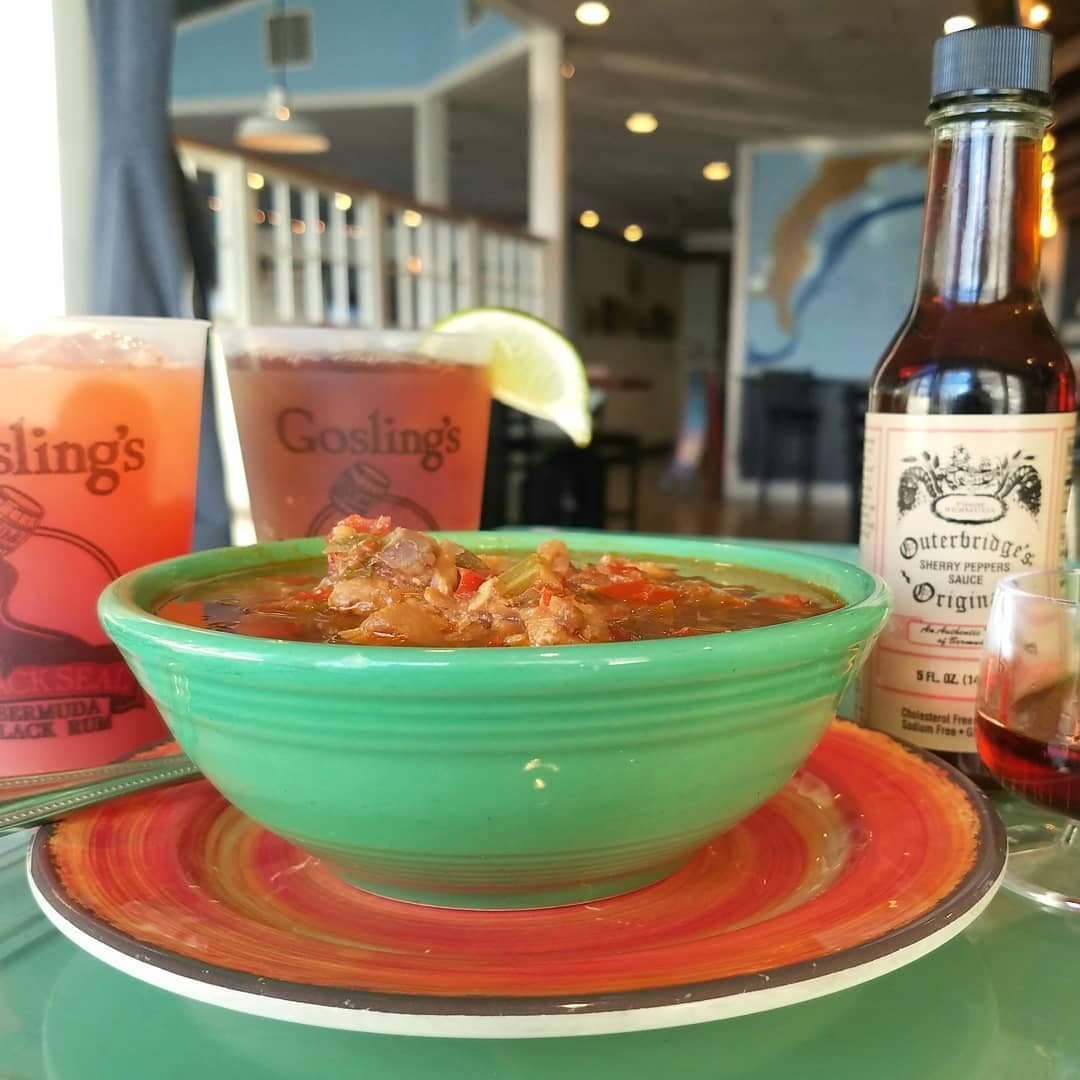 Spiny Lobster
Come September 1, there's only one thing Bermudians are thinking about – Spiny Lobster season!
The season runs September-May, and you'll be able to find spiny lobster on almost any restaurant menu in all of Bermuda during these months.
Unlike its better-known cousin, the Maine lobster, spiny lobsters (aka rock lobsters) have a harder shell and don't have claws.
Meaning almost all of the tender, succulent meat is found in the tail.
Pro tip: there's perfectly yummy meat in the legs and antennae as well.
Wahoo's Fish Tacos
Wahoo's fish tacos are phenomenal (and pair very nicely with either a Swizzle or a Dark'n'Stormy).
Be forewarned, they're HUGE – but they also come in a smaller portion (1 taco instead of 2).
Wahoo's is by far one of the most fun bars/restaurants in Bermuda, located on the island of St. George.
Come for a late dinner, stay into the evening, and make a TON of new friends – the Wahoo's crew is super friendly.
Bermuda Bars and Cocktails
Dark 'n' Stormy Cocktail
Invented in Bermuda just after WWI, the Dark'n'Stormy is similar to a Moscow Mule, but in lieu of vodka, Gosling's Black Seal Rum is used.
The result is a refreshing cocktail, typically made with crushed ice, ginger beer, and of course, Gosling's Black Seal Rum.
While the Rum Swizzle takes the title of Bermuda's National Drink, I personally prefer a Dark'n'Stormy.
The refreshing effervescence of the ginger beer is absolutely sublime on a hot summer day on this Atlantic Archipelago.
Gosling's Rum
Gosling's rum is one of Bermuda's only exports, so why not sample it in the most Bermudian way possible – on a boat!
Many companies offer sunset cruises where you can indulge in different varieties of Gosling's as well as some rum cakes and other rum-infused sweets.
Don't forget to grab a duty-free bottle while you're on a tour!
Calico Jack's
All aboard Bermuda's iconic floating bar for a spirited pirate-themed party, be it day or night.
Calico Jack's was once a ferry boat that has since been renovated to pass for a pirate ship.
There are two different bars, and occasionally you can catch a live DJ.
The ship even has a plank that you can jump into the water from!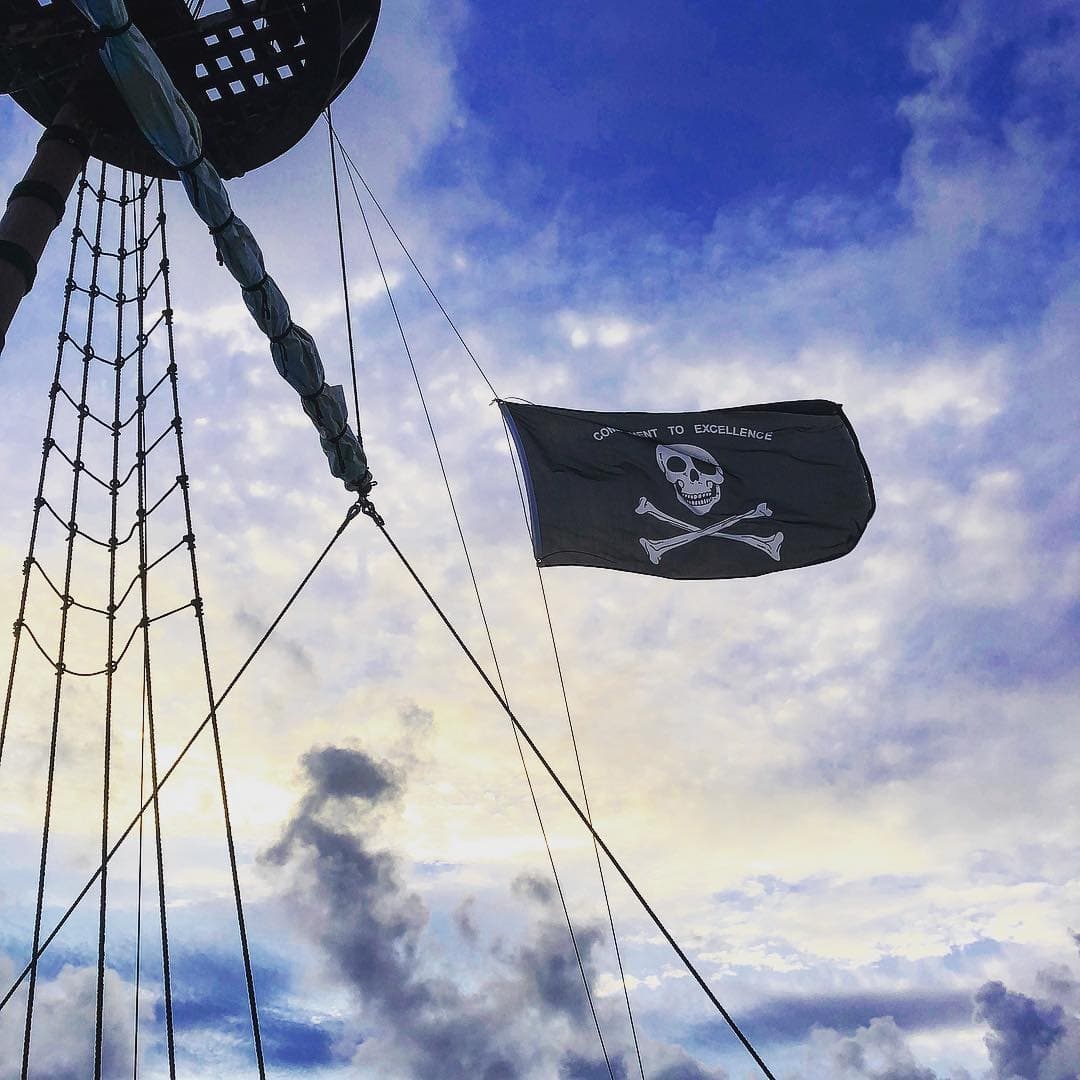 Swizzle Inn
The Swizzle Inn is a must-add item to your Bermuda bucket list.
Home to the original Rum Swizzle, Bermuda's national drink, you can also get a bite to eat here – pizzas, burgers, traditional English foods such as Shepherd's Pie.
Located in Bailey's Bay, The Swizzle Inn is also Bermuda's oldest pub, opened in 1932.
The pub is conveniently located walking distance from the Crystal Caves and Blue Hole, so after a day of exploring you can grab a nice meal and a well-deserved swizzle!
Health and Wellness
Spas
Looking for luxury? The Hamilton Princess is the top option for an indulgent yet relaxing trip.
Head to the spa once you need a reprieve from fun in the sun to relax in one of the nine treatment rooms offered or a mani/pedi.
The fitness center offers outdoor yoga classes, pilates/barre, as well as a cardio gym and weights.
The rooms here are pricey, but you don't need to be a hotel guest to book their spa services.
Yoga
Go to St. George's to visit Just Breathe, a yoga studio with an attached boutique, and a charming outdoor coffee truck with epic harbor views.
---
About the author

Jade is a US expat currently living in Romania. She enjoys slow travel and is never without her yoga mat.