Move over Costa Rica, there's a new kid in town. Nicaragua may not be the most obvious holiday choice but this up and coming destination has plenty to offer, whether you're looking for adventure, relaxation or something in-between. This Central American country situated between the Caribbean and the Pacific is a hidden gem with plenty to offer visitors including colonial towns, diverse wildlife, sun-drenched beaches and lots of opportunities for adventure. Here are the top 10 things to do in Nicaragua and where to catch them.
Things to do in Nicaragua
1. Volcano Boarding
Nicaragua is known for its volcanoes which stretch the length of the country and vary greatly in both size and ferocity. There are plenty to choose from but if you're in the mood for adventure, head to Cerro Negro in the Cordillera de los Maribios mountain range.
This young and active volcano has steep black slopes where you can try your hand at the sport of 'volcano surfing'!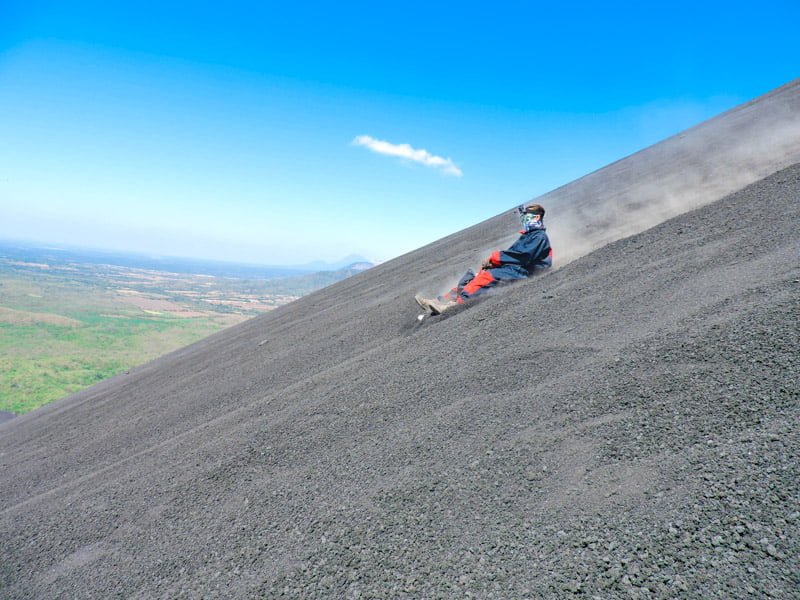 2. Party and Surf
For surf enthusiasts, there is really only one destination in Nicaragua – San Juan del Sur.
Situated on the Pacific coast, San Juan is home to beautiful beaches, fantastic surfing and the second-largest statue of Jesus in the world (which looks down on the action from a neighbouring hillside).
A fave of surfers and backpackers, San Juan is a party town with an array of cool hostels, great restaurants and buzzing nightlife.
Sun Juan has so much going on. You can take all-you-can drink party boat trip at sunset or learn to surf at one of Nicaragua's best beaches.
3. Eat Tacos in León
León, the second-largest city in Nicaragua (after Managua), is hugely popular with visitors – and it's easy to see why.
This vibrant, political city has lots to offer, including beautiful colonial architecture, magnificent churches, great food, stellar art collections, and lively nightlife.
If history's your thing, the ruins of the old capital, León Vieja, are also within easy reach of the city. One of the lesser-known Nicaragua attractions.
4. Live on a Beach
Close to León is paradise. The beach town of Las Peñitas is a calm stretch of beach unlike the party place, San Juan Del Sur.
5. People Watch in Granada
With its cobbled streets, colourful buildings and well-preserved architecture, Granada is a truly beautiful city, and you can easily spend days just wandering the streets and soaking up the atmosphere.
The city is also home to some beautiful churches, including the Cathedral of Granada and the Iglesia de la Merced whose tower offers panoramic views of the city, Lake Nicaragua and the surrounding volcanoes.
6. Hike a Volcano
No visit to Nicaragua is complete without a visit to the Isla de Ometepe.
Located on Lake Nicaragua, Ometepe is home to two active volcanoes and has lots of activities on offer, including cycling, kayaking and of course volcano hiking.
If relaxation is more your thing, you can kick back and unwind on one of the island's beautiful white-sand beaches.
7. Swim in the Caribbean
With its pristine white-sand beaches and coconut groves, Little Corn Island is the perfect place to go when you want to relax and unwind. A quieter, more laid back version of its neighbour 'Big Corn', it really is a tropical island paradise.
The area boasts crystal clear waters which are perfect for snorkelling, scuba diving and fishing. Alternatively, you can simply relax and soak up the sun.
8. Stay on a Farm
If you are a nature lover, you should definitely add Miraflor Natural Reserve to your Nicaraguan itinerary.
Located in the north of the country, this national park is home to an array of interesting animal and plant life – especially orchids, of which it has over 200 different species. The park is also home to a number of small farms, some of which offer accommodation as well as bikes and horses to hire.
9. Laze by the Lagoon
Although less well known than the famous Lake Nicaragua, Apoyo Lagoon is certainly one of the most beautiful lakes in the country. Located close to Granada, this crater-lake boasts abundant wildlife, pristine waters and spectacular natural scenery.
It also has protected status and a ban on water boats, making it the perfect location for swimming.
10. Turtles and Trails
If you plan to visit San Juan del Sur, it's worth building in a trip to this nearby nature reserve where endangered olive ridley and leatherback turtles come ashore to lay their eggs.
The best time to see turtles is at night, between July and January, with September and October seeing the biggest influx. Aside from turtles, the reserve also offers a couple of good walking trails, a pleasant beach and some resident monkeys.
11. Monkey Around
Don't leave Nicaragua without visiting the Río San Juan. Marking the border between Nicaragua and Costa Rica, this impressive river makes its way through green hills, lush jungle and wetlands before reaching the Caribbean Sea.
The river runs through the Indo Maiz Biological Reserve, home to many endangered species including spider monkeys, jaguars and giant anteaters.
While it may not be as famous as its Caribbean neighbours, Nicaragua really does have plenty to offer as a holiday destination. There really is something for everyone whether you're interested in wildlife, architecture or adventure – or simply want to sit back and relax on a beautiful beach.
So what are you waiting for? Grab your suitcase, your guide book and your worldwide travel insurance and jump on the next flight. The land of lakes and volcanoes is waiting!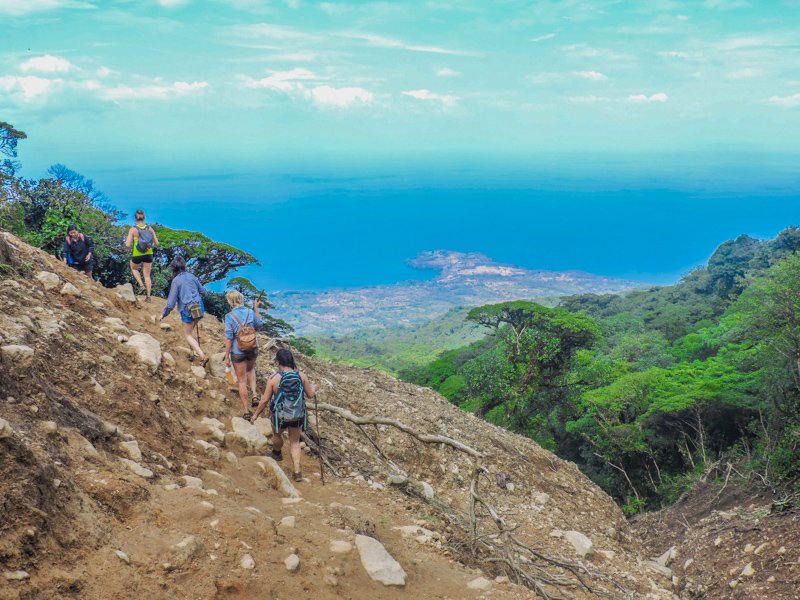 ---
» Heading to Nicaragua? Don't miss our backpacking guide!
---