This article has links to products and services we love, which we may make commission from.
From water sports to winter trails, craft beer to getting crafty in the community, there are so many things to do on the Sunshine Coast, BC! A mere 40-minute ferry ride from Vancouver to the Coast, a must on every Canadian, expat and visitor's bucket list. This guide details a mix of attractions and events from Langdale to Lund.
---
» You may also like: Our guide to the Sunshine Coast – location by location
---

Gibsons Marina in winter
What to do on the Sunshine Coast, BC
Gibsons
1. Ride the Ferry From Horseshoe Bay
Your adventure on the Sunshine Coast in Canada's British Columbia all begins with the 40-minute ferry ride from Horseshoe Bay in Vancouver. The views are majestic. Take a top deck seat to enjoy them.
2. See The Beachcombers Fame
Once you dock at Langdale, hop on the bus and check out the memorabilia of the hit 70s TV show, The Beachcombers, at Molly's Reach restaurant.
3. Drink Craft Beer
Keeping with The Beachcombers theme, Persephone Brewery is a rustic hideaway great for lazy Saturday sunny afternoons. Persephone was the name of a boat in the TV show!
Gibsons craft scene has exploded since we lived there. Now 101 Brewhouse and Tapworks are located in the town and the beer doesn't just stop flowing when you leave this town…
… Townsite Brewing is found on the upper coast at Powell River.
4. Try the Tough Kegger Challenge
Get prepared for the Persephone's annual 8km adventure challenge.
5. Enjoy Crazy Views
Climb nature's Stairmaster to enjoy these views of Keats Island and Vancouver Island from Soames Hill/Knob Hill (Gibsons).
6. Shopping in Gibsons
Listen to music and enjoy some local food at the six-day public market in Gibsons or browse the independent stores in town.
7. Listen to Jazz
Each year Gibsons puts on a lively jazz festival in June.
8. Dine on Oysters
At Smitty Oyster House at Gibson's Marina.
---
» Read more: Gibsons top attractions
---
Soames Hill, Gibsons
Dakota Ridge
10. Ski in BC
Winter wonderland on the Coast starts at Dakota Ridge. Enjoy the ski, board and snowshoe trails when the snow falls.
Roberts Creek
11. Paint a Mandala
Every summer, for one day only, the community in Roberts Creek paints over the town mandala so locals and visitors can create a new one.
12. Grab a Beer, Go to the Pier
Buy a beer at Roberts Creek General Store and head down to the beach to watch the sunset over the pier.
13. Kayaking in the Creek
Roberts Creek beach is an easy launch point. Perfect for kayaking fans.
14. Yoga By the Sea
Catch one of the daily public classes in the Creek. One of the nicest yoga studios I've been to.
15. Farm Gate Market
Every Wednesday local producers sell their goods. Hot food for sale too.
16. Order Food In
Soul Kitchen (Korean) and Curry in the Creek are food vendors on the Sunshine Coast which put on 'order and collect' nights in Roberts Creek.
17. Cliff Gilker Park
Go chasing waterfalls at Cliff Gilker Park. Easy trail hikes under 2km.
18. Hit the Trails
Upper Tubes is one of the first biking trails on the Coast!
19. Dance the Night Away
At the Roberts Creek Legion, Community Hall or The Gumboot Restaurant (more chill).
20. Swing in a Hammock
Nurse the hangover at Up the Creek Bed and Breakfast, the most lovely patio with hammocks.
21. Eat Fresh Fish and Chips Supper
At Sharkey's Fish Locker.
---
» Find out more: What to do in Roberts Creek
---
Sechelt
22. Go Fishing
Fish at Davis Bay, just before you reach Sechelt. We were lucky enough to watch a whale put on a show at sunset here. You just can't make up the kind of magic that happens on the Sunshine Coast!
23. Sechelt Farmers' & Artisans' Market
Largest outdoor market on the Coast running from spring until fall. Does not shy from the rain either!
24. Take the Plunge
Secret Cove is a short hike in Sechelt with pools of water you can jump into. Chilly though!
25. Watch the Seaplanes Land
The Lighthouse Pub in Sechelt is the perfect plane watching spot. Dine, drink and listen to live music too.
26. Kayaking and Paddleboarding
Hire a board or boat at Sechelt Inlet for tranquil water sports.
27. Catch a Movie
See popular films at the air-conditioned Raven's Cry Theatre.
28. Indoor Climbing
Hike inside on the walls at Straight Up Rock Climbing.
29. Coast Gravity Park
Five-star purpose-built mountain bike park on the Sunshine Coast, BC.
30. Frozen Bellinis
Enjoy a chilled cocktail at Shift Kitchen. Team it up with brunch.
31. Drink Bloody Mary Clamato
Tomato juice concentrate, sugar, spices, dried clam broth (!) and vodka. Not for me. You?
Saw so many locals with the drink and was like ooo, what's that. Nope!
---
» Want to know more? Here's our guide to Sechelt
---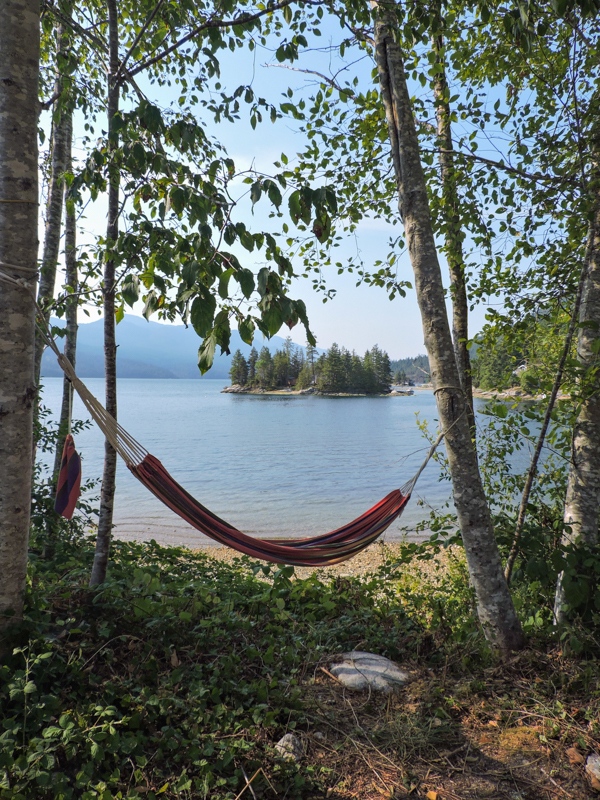 Halfmoon Bay
32. Beachin'
Pack up the car for the day and chill at Halfmoon Bay beach. Enjoy the views of Vancouver Island.
33. Coopers Green
Launch your kayak at Coopers Green.
34. Bike Trails
Take to the trails in Halfmoon Bay.
35. Smuggler Cove This Provincial Park
Enjoy the short 20-minute trail to Smugglers Cove from Brooks Road. Climb the rocks and trees to snap this view. You might see some beavers dens as you walk!
36. Chase a Waterfall
At Tuwanek (Upper/Lower Falls)!
Pender Harbour
37. Boat Tour
Muse of the water mansions at Madeira Park as you take a boat ride around Pender Harbour. Read all about our boat tour here.
38. Play Golf
Swing at the 9-hole golf course at Madeira Park or just have lunch while the others play.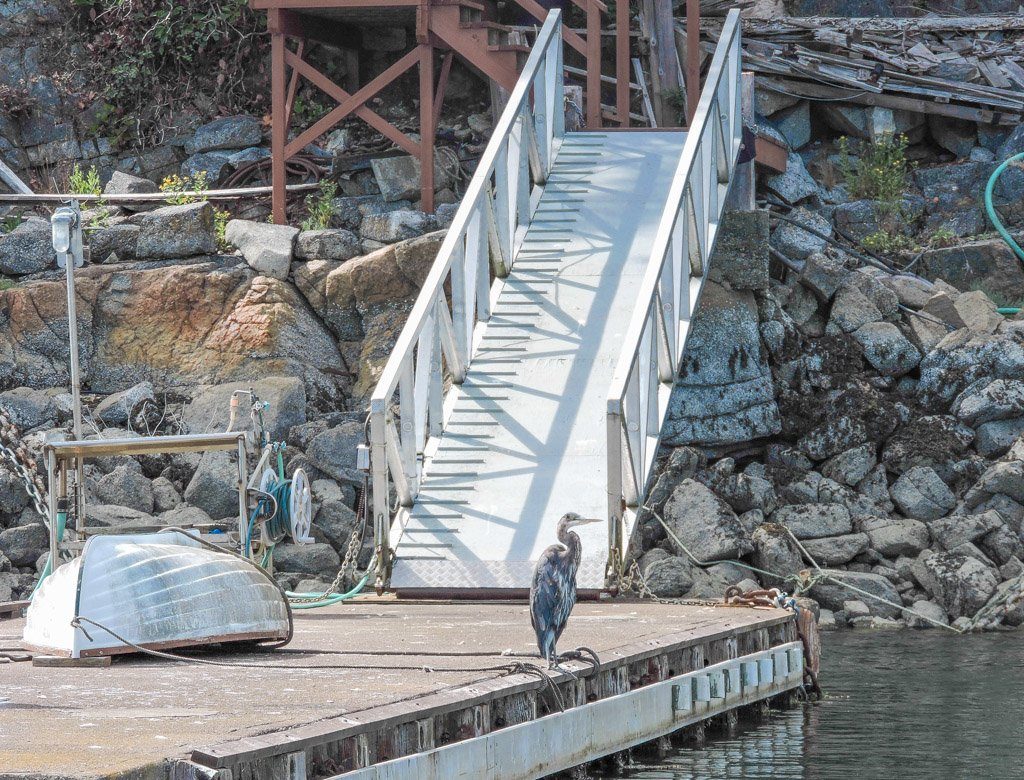 39. Garden Bay Marine Provincial Park
Just leave me here! 200m (650 ft) of shoreline. Bliss.
40. Jump into Garden Bay Lake
Family-friendly beach area with a T-shaped pier for jumping off.
41. Sunbathe at Katherine Lake
My ultimate fave lake on the Sunshine Coast. Sandy beach area as well as a grassy area for sunbathing on.
There are so many lakes on the Sunshine Coast. I love the lake life!
42. See Skookumchuck Narrows
Skookumchuck means 'strong waters' and they are not lying.
Sechelt's rapids can be found after an easy 50-minute walk through a shaded forest area.
Skookumchuck Narrows 'goes off' 2-3 times per day at varying levels of force and viewing the rapids is a popular thing do on the Sunshine Coast.
You might even catch a daredevil kayaker!
Powell River
43. Farmers Market
Every weekend, local produce is sold at Powell River Farmers Market.
https://www.instagram.com/p/Bk3769tgmOr/
44. See a Movie
The cute Patricia Theatre has been standing for decades, in its various forms. Cheap night is Monday night. Cash only.
45. The Hulks
These incredible bulky ship carcases were used to manipulate the water flow. Now they sit in the water as a historical landmark.
46. Inland Lake Provincial Park
Hike or bike the trail which connects around the full lake (3/1.5 hours) and camp for the night in nature.
And finally…
The Sunshine Coast Trail
Hike the 180km of the Sunshine Coast to see all the things to do in this British Columbian have for nature, nice people and naughty food.
---
Pin for later planning