This article has links to products and services we love, which we may make commission from.
Looking for the best thing to do in the USA in October? From fall colors to fancy dress, farm visit and festivals, this guide details activities that can be done at home and also events across the country.

Fall is the perfect time to visit the US with its cool temperatures, halloween celebrations, historically important events and pretty foliage. So let's dive into these fun and informative activities in October in the USA.
We absolutely adore the US in fall and have also written about National Parks in October and best places to visit in October some of which will be introduced in this guide.
You may also like our guide to the recommended things to do in the US in September or US in November.
USA in October: Things You Must Do!
Growing up in New England, these are staples of October activities. I hope you get to try them all out for yourself!
1. Go Apple Picking
Pick your own apples for eating or to make pies! Apple crumble is a personal favorite.
Top tip: Seek out a family-owned farm where the crowds will be smaller and the experience much more enjoyable!
Treat yourself to a caramel apple before you leave.
2. Take the Kiddos to a Pumpkin Patch
There's not much to do at a pumpkin patch, but kids seem to find them indescribably fun to visit.
If your little will sit still, it's always a good photo op.
3. Carve a Pumpkin
All ages enjoy this activity and its end result.
Not very artistically talented? Don't worry, there are plenty of patterns you can buy and follow for a quality jack o' lantern.
4. Vist Jack o' Lantern Festivals
Want to be wowed by light? The Blaze at Hudson Valley in New York State light up over 7,000 illuminated jack o'lanterns
Pumpkins are carved by professional artists so get ready to be impressed.
That's not all! There's a planetarium, a windmill, the Headless Horseman and much much more.
The Jack O'Lantern Spectacular in Louisville, Kentucky is another event worth noting.
You may also like our guide to Upstate New York in fall.
5. Taste the Seasonal Flavors
Pumpkin Spice Lattes and cinnamon-scented everything — autumn is a season doused in seasoning.
Remember to take your clean reusable cups if drinking spiced lattes as a takeout.
But there's s'more….

S'mores, ciders, and apple pie are everywhere too.
Take advantage and indulge your sweet tooth.
6. Get Outdoors!
October is one of the best months for temperatures across the nation.
The summer humidity has faded but evenings are still warm enough to enjoy al fresco.
This is the time for camping and hiking as much as it's perfect for BBQs and beach walks.
For example, Texas enjoys a pleasant 70 to 80°F in October, making it one of the best months to visit Big Bend National Park for hiking.
Or hike among the fall colors at an east coast national park.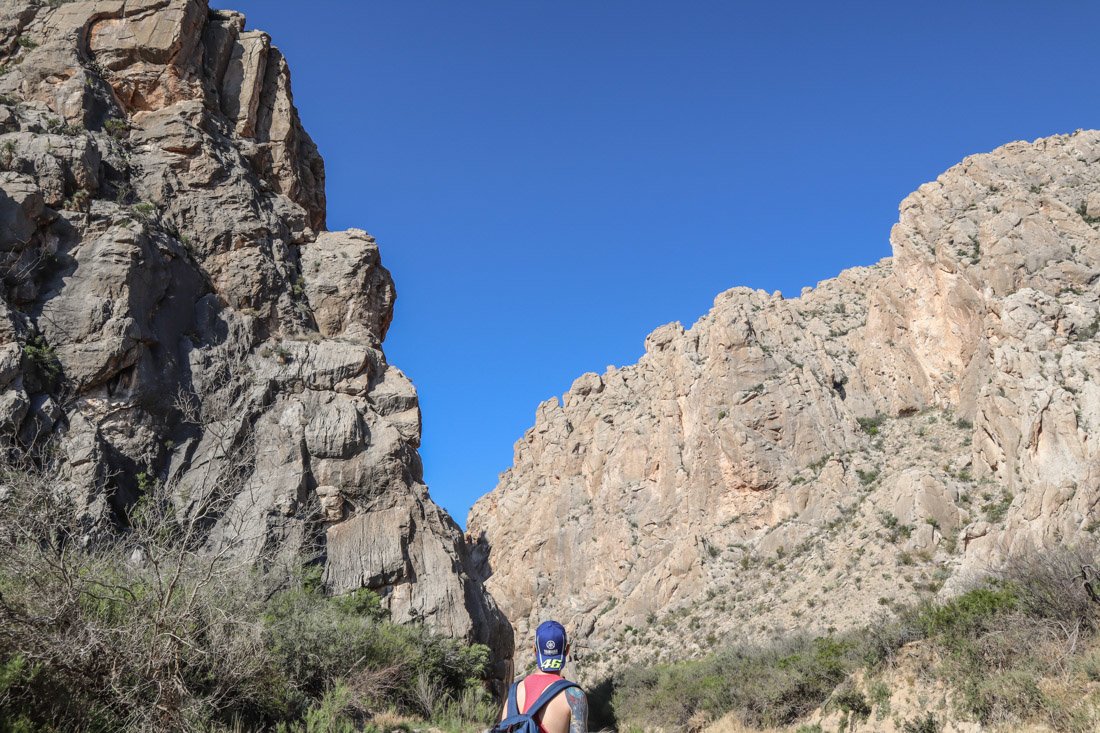 7. Explore a Corn Maze
Try to navigate your way through, or — better yet — make it a competition and race your partner through the maze! Just don't knock over all the little kids ambling around.
This is unique to the States. It's not a fall activity that is done in the United Kingdom!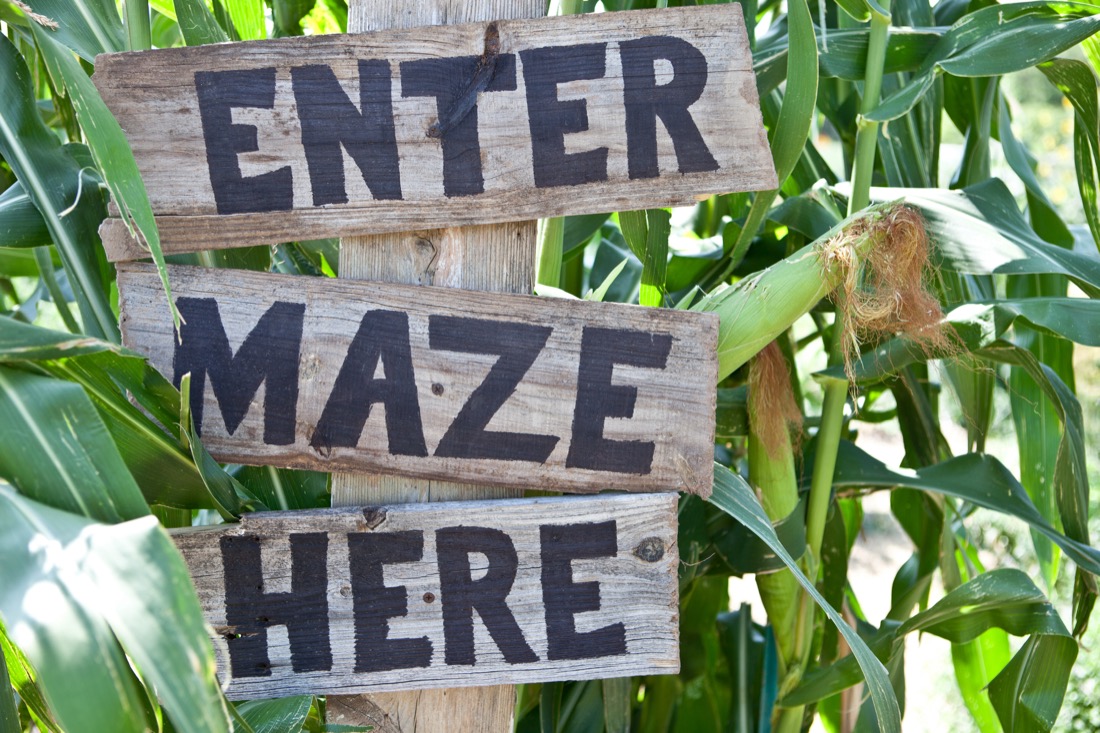 8. Take a Haunted Hayride
Some are actually scary while others are more of a laugh.
Gauge your own fear-factor and book accordingly.
9. Visit a Haunted House (or Woods!)
A haunted house is one thing — you'll walk around with the occasional fright and laugh about your fears upon exiting. But a haunted woods is a whole other beast.
Go ahead and just try to pretend like you're not scared of what lurks between the trees after one of these experiences…
10. Learn About The Witch Trials
Why not visit Salem in Massachusetts to learn about the USA's witch trials?
This is where a number of hearings and prosecutions took place between 1692 and 1693.
The accused? Those who were thought to have been practising witchcraft.

The accusers? Girls as young as 11 years old and then those accused themselves brought forward more names.
Salem highlights its past and present all October-long although you will experience a spooky season all year round here.
The 1960s TV show, Bewitched and the movie Hocus Pocus has many filming locations here.
Check out the Haunted Happenings for details.
The best places to stay in Salem book out fast over the Hallowe'en weekend so be sure to reserve a bed when the diary opens around November the year before.
11. Get Your Costume Ready for Halloween
From swanky NYC parties to trick-or-treating in the suburbs, Halloween is celebrated by all ages and types.
Top tip: Be mindful of your costume choice.
12. Visit Halloweentown
Head to St. Helens in Oregon for a town-wide celebration a la Halloweentown, the old-school Disney Channel film.
The town revives its role annually.

Expect street performers and cast photo opps!
Can't make it to Oregon? Check out the Halloweentown movie drinking game.
Fan of the Twilight films? Check out its filming location in St. Helens.
13. New Orleans and Spooky Tours
While New Orleans is more known for Mardi Gras, its Halloween celebrations are also worth visiting.
This city is vibrant all year round, but Halloween highlights the locals' particular affinity for costumes and masks.
All year round, visitors take part in the voodoo tours in New Orleans which will be especially thrilling in October.
Check availability here.
14. Halloween Dog Parade in New York
Be prepared to coo and say ahhh at the annual dog parade at Tompkins Square Halloween Dog Parade in NYC.
Humans get crafty with costumes for their puppers!
15. Annual Historic Irvington Hallowe'en Festival
Head to Indianapolis for a week-long Hallowe'en celebration!

Expect house decor, vendors, games, ghost tours, competition and a 5 mile run.
16. Ooo at the Foliage
October is when the leaves turn red and orange and create a magical landscape in forests and by lakes.

New England is the best place to see the fall colors but there are a few other locations, which you can read about here.
17. Fall Train Rides
Hop aboard a fall train ride in New Hampshire and see the glorious foliage while staying cozy in a cabin.
Vintage trains depart historic rail stations in North Conway and Lincoln and ride through small New England towns and the autumn hues of the state's mountains and hills.
18. Dia de los Muertos Celebrations
Head to San Antonio in Texas to celebrate Dia de los Muertos, with ofrendas, poetry, dancing, local vendors, and more!
This free, two-day event honors Mexican and Latin American traditions, attracting big crowds every year.
19. Learn Important History
October in the US includes the Columbus Day long weekend.
Learn why celebrating Columbus is problematic.
There's been a push to change the name of the national holiday to Indigenous Peoples Day, in honor of the First Nations and their significance to this land and culture.
Next, study up on major issues with the "Pilgrims and Indians" tropes.
Thanksgiving is in November, but you'll start seeing these problematic symbols in October.
Here's a helpful resource to learn more about this whole season in the US.
20. Celebrate Oktoberfest
Many cities and towns around the US put on huge Oktoberfest events featuring parades, dancing, food, and of course, beer!
Many participants dress up in lederhosen and dirndl for the festival.
Read more about it in our guide to Oktoberfest in the US.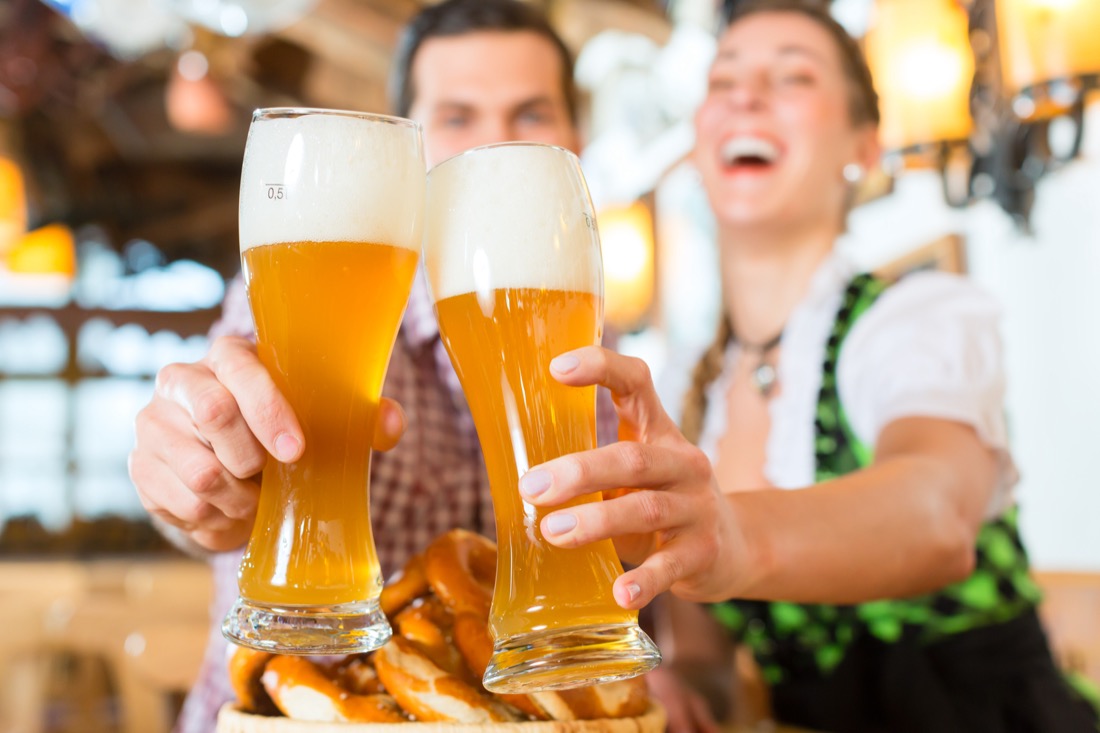 ---
Save for later! Book mark to your planning board
---