This article has links to products and services we love, which we may make commission from.
Most of Scotland's visitors miss out on these incredible things to do in Fife. Why? The popular route is to arrive in Edinburgh, head to Glasgow, then on to the west coast of Scotland to touch base with the likes of Loch Lomond, Inveraray, the Isle of Skye and our most popular road trip – the North Coast 500.
Now, I'm not saying don't do this; the west coast is breathtaking and you will soon be lost in the most amazing scenic views (and, of course, bitten by the dreaded midges!)
However, don't rule out heading over to the Queensferry Crossing by car, the Forth Road Bridge by bus or taking the train through the iconic steel, red girders of the Forth Bridge to the east coast of Scotland, the Kingdom of Fife.
Fife is an underrated area of Scotland; steeped in history, surrounded by countryside and waves with patches of poverty; it's a 'real' portrayal of Scotland.
So if it's time to escape the city, check out these fun things to do in Fife on a day trip from Edinburgh or multi-day holiday with time to stay and play. This Fife guide will share our tips on what to do and Fife hotels.
Best Things to do in Fife
1. North Queensferry Bridge Walk
Home to the former Prime Minister, Gordon Brown, North Queensferry offers a tranquil alternative stop to marvel over the architectural wonder of the Forth Bridge.
The majority of visitors flock to the bustling South Queensferry over the other side of the bridge; still worth a visit, especially for those looking to take a boat ride to Inchcolm Island to snap photos of our Bridges, making North Queensferry a great choice for those who prefer serenity over stir.
North Queensferry has a handful of pubs, cafes and restaurants as well as impressive-looking houses.
The Wee Restaurant serves local, seasonal food made by chef Craig Wood.
Visitors can walk over the Forth Road Bridge from North Queensferry to South Queensferry and walk or get the train back (over).
While on the Forth Road Bridge, check out the lovelocks and our 'new bridge', Queensferry Crossing.
North Queensferry is also home to the world's smallest working lighthouse.
Getting to North Queensferry
North Queensferry can be reached by train from Edinburgh Waverley or Haymarket stations, for times, see the ScotRail site.
By bike or foot from Dalgety Bay (jump to Fife Coastal Path for Fife hikes), passing through Inverkeithing
By car, North Queensferry has parking (limited)
Edinburgh to North Queensferry Distance
North Queensferry Hotels
Regardless of North Queensferry being a 'wee' town on the east coast of Scotland, there are two main options for accommodation, panoramic views of the Firth of Forth waters at The Queensferry Hotel or the family-run Ferrybridge Hotel.
2. Dalgety Bay Bridge Views + Fish Supper
Continuing along the Fife Coastal Path, you'll find the town of Dalgety Bay and St Davids Harbour.
Once known as the Edinburgh commuter town, Dalgety Bay enjoys higher house prices than other surrounding areas.
It's quite easy to see why when Marks and Spencer's moves into the petrol station, we are talking a bit of disposable income.
Spectacular view of the Bridges, a wooded walking path for dog owners, three bars which sell meals, and our favourite, Dalgety Bay Fish and Chip Shop, can also be found in The Bay.
Buy some chips and eat them in the car in front of the sea, how Scottish.
Above the chip shop is Ale and Pate, a cafe with a huge food selection and cakes.
Alternatively, check out the upmarket, The Bay Fishmarket.
There is also a small selection of bars that sell food, such as The Compass, Louis Browns and Hugos.
What about a curry? Bay Of Bengal is BYOB Indian restaurant and the staff are so nice.
Perfect for soaking up the booze after a day of drinking at Hugos!
Close to Dalgety Bay is Hillend Tavern, a favourite of ours.
How to get to Dalgety Bay
Dalgety Bay can be reached by train, bus, or car.
Dalgety Bay train station has bike lockers and a free car park
Edinburgh to Dalgety Bay Distance
Dalgety Bay Hotels
There are no hotels or bed and breakfasts in the town of Dalgety Bay. Holiday-makers tend to stay in the neighbouring town, Aberdour or Inverkeithing or the old capital of Scotland, Dunfermline.
3. Aberdour Golf + Beaches
Yet another beach town/village (we have a lot in Fife), Aberdour is older than Dalgety Bay, but age has served this old girl well.
The picturesque beaches and Coastal Path are popular with locals on that rare sunny day in May.
Aberdour has an annual festival at the end of July/start of August at the Silver Sands beach, which is kicked off with a 7-mile run called the Donkey brae run.
Aberdour has a second beach called the Black Sands, as well as a harbour, golf course (which you can walk/cycle along to the beach) and cafes.
Many visitors also check out Aberdour Castle and its gardens.
Points of interest for our guide to Edinburgh day trips include Braefoot Point.
This is targeted at those interested in history with a nice view.
Dog walkers mostly use the area, but amongst the trees, you can explore the Braefoot Point Battery used from World War I to protect the Forth.
For food, check out, The Woodside, Aberdour Hotel, Cafe @ No. 16, Sands A Place By The Sea or pick up a delicious sandwich from Post and Pantry.
How to get to Aberdour
If arriving by train you will get the experience of the 'best-kept station', buses are also available
Edinburgh to Aberdour Distance
Aberdour Hotels
Considering less than 2000 people actually live in Aberdour, it has a lot of pubs and hotels in its village.
The Woodside Hotel has a stunning stained glass roof which is worth checking out over lunch if you are not staying in this Aberdour accommodation.
The other hotel in Aberdour includes the 17th-century Aberdour Hotel, which features in the 'Camra' Good Beer Guide for selling real ale in its bar.
4. Burntisland and the Shows (Fairground)
Pronounced Burnt – island, this town is not actually an island (or burnt).
Burntisland is mostly known for hosting the longest-running fairground in Europe during the summer months.
Burntisland has a large award-winning beach, dockyard, swimming pool, skate ramps, takeaway shops, cafes and a castle which Mary Queen of Scots stopped for the night at.
Burntisland also has a dormant volcano called the Binn, which is worth the hike for these views (below) across the Firth of Forth, one of the free things to do in Fife.
The old village at Binnend is accessible, just.
A few bricks still stand of what was once the houses for shale oil workers.
According to the Burntisland website, the 1891 Census counted over 500 residents in 95 houses at the High Binn and 192 in the 33 houses of the Low Binn.
According to my Mum, after the shale works were closed, the village housing was turned into holiday homes.
My Granddad used to meet the holidaymakers off the train at Burntisland to help them carry their suitcases up the steep hill in return for pocket money.
At the bottom of the big Burntisland blue sea lies Charles I's ferry, which sank tragically, with treasure to boot! Or does it?
Testing at the Blessing of Burntisland site has still to prove that this is the royal baggage ferry which was caught in a summer storm crossing from Burntisland to Leith, Edinburgh, in 1633.
The ongoing search and current site investigation by Burntisland Heritage Trust is one of the longest and most tantalising of treasure hunts.
Like Dunfermline's Glen, Burntisland Library was gifted to the town by Andrew Carnegie.
The library has a museum upstairs, but this is not the only one in Burntisland; there is also the Museum of Communication on the other side of the High Street.
Finally, a previous resident of Burntisland can be found on the £10 note.
Scientist Mary Somerville was the first female to appear on a Scottish note.
For food, grab a chippy at Romanos, sit down at Links Fish Bar, enjoy coffee and lunch at Burntisland Roasting Project, or On A Roll, a bagel at The Fix, a baguette at The New Olive Tree, a messy burger at Burger Island, and ice cream at Novelis.
Pettycur Bay, just outside of Burntisland, has its own TV show and serves but great pub grub with gorgeous views.
The Ship in neighbouring Kinghorn does a mean steak pie.
How to get to Burntisland
Like the above Fife destinations, Burntisland can be reached by train, bus, foot, bike and car
Edinburgh to Burntisland Distance
Burntisland Hotels
The Kingswood Hotel is a striking property on the outskirts of Burntisland. The hotel sits on 2 acres of woodlands and gardens, the rooms are bright, and the restaurant is popular with guests and locals alike. There is a story that the Grey Lady lurks around the road between Burntisland and Kinghorn, so you may get a glimpse of a ghost!
If you meet her, give her a curtsy, she is royalty, after all. The lady of Kingswood is Yolande de Dreux, the wife of Alexander III, who fell off his horse on the coastal road as he trotted to meet her at Kinghorn Castle.
If you are looking for a home away from home style property, The Laigh in Burntisland is a self-contained house which sleeps up to three.
5. Things to do in Kirkcaldy
Kirkcaldy is the next biggest town (Kinghorn is another small beach town in between Burntisland Kinghorn) on the east coast.
At Easter, Kirkcaldy's prom is taken over by the fairground (or 'the shows' as we call it); this is where locals flock to buy candy floss and scream so they can go faster.
Theatre visits are amongst the Fife activities available in Kirkcaldy as it is home to the Adam Smith Theatre (named after the Scottish economist), which has a lovely vintage charm.
The theatre hosts shows such as musicals and pantomimes but is also Kirkcaldy's only film house.
Kirkcaldy has a large public park with a duck pond, skate rInks/parks and tennis courts (Beveridge Park), as well as the Raith Rovers football stadium and Fife Flyers' ice rink for sports fans checking out Fife activities.
For live music and/or good pub grub, head to The Duchess, enjoy BYOB at fried food at Jock's Grill, for soup and a sandwich try Roots & Seeds, and you must try the cakes at The Merchant House Cafe.
Honestly, I am working my way through all of the cakes for this article.
The artist, Jack Vettriano, divides his time between his homes in London, Nice and… you guessed – Kirkcaldy.
Kirkcaldy also has an art gallery which often hosts visiting shows such as The Glasgow Boys, which is currently on display.
Follow in the footsteps of Tony Robinson and his Time Team to East Wemyss and check out the largest selection of caves in Great Britain, Wemyss Caves.
Symbols such as Pictish (4th-9th century) markings can be found in the caves, and visitors can take tours with informative guides.
For food, check out Koku Shi or pub grub at The Duchess.
How to get to Kirkcaldy
Like the above Fife destinations, Kirkcaldy can be reached by train, bus, foot, bike and car
Edinburgh to Kirkcaldy Distance
Hotels in Kirkcaldy
The Beveridge Park Hotel, the three-star hotel, is located on private grounds, close to Kirkcaldy's train station, Adam Smith Theatre and, of course, Beveridge Park. The Beveridge Park Hotel plays host to music events and fayres. Golfing, pamper, and anniversary packages are available.
The Dean Park Hotel is popular with locals and guests, who use the hotel's facilities for dining, parties and conferences.
6. Leven and Lundin Links
Leven is yet another beach town in Fife which was put on the map during my childhood for parading a grizzly bear called Hercules at its Letham Glen park.
I kid you not; we used to take family trips to Leven to see Hercules wear hats, take a bath, and cuddle his owner, Andy.
I still can't believe this happened!
Nowadays, most visitors to Leven head to the green to play golf on Lundin Links or for a stroll around Silverburn Park, one of the Fife points of interest on the coast.
How to get to Leven
There is no direct train to Leven; visitors alight at Markinch train station and take a bus to Leven from there. There are direct buses to Leven from many Fife towns such as Kirkcaldy and Glenrothes
Edinburgh to Leven Distance
East-Central Fife
7. Glenrothes and Markinch
Glenrothes is another large Fife town, one of Scotland's 'new towns' built in the 1950s and 60s to accommodate those who lost their homes during WWII (interested in Scottish history? Jump to Dunfermline).
Glenrothes also has a theatre, Kingdom Shopping Centre selling high street brands, golf courses, Riverside Park with one of Fife's largest skate parks and a cute kino (cinema).
How to get to Glenrothes
Like the above Fife destinations, Glenrothes can be reached by train, bus, foot, bike and car
Edinburgh to Glenrothes Distance
Hotels in Glenrothes and Markinch
Close to Markinch is home to one of the luxury hotels in Fife – the country house hotel, Balbirnie House.
Visitors can stay and/or dine in the A Graded Georgian mansion built in 1777.
Balbirnie House is also very popular with weddings all year round and high school prom dances as well as conferences. Image courtesy of Balbirnie House.
The Balgeddie House Hotel is another accommodation option in Glenrothes.
This country house was built in 1923 and sits in a large garden.
The Balgeddie offers guests access to its cocktail lounge, and food is served at The Brasserie.
East Neuk Villages
Neuk means a corner, and in this corner of Fife lies some of the most picturesque fishing villages in Scotland (and the UK?)
The East Neuk takes in the villages of:
Elie and Earlsferry
St Monans
Pittenweem
Anstruther
Crail
Kingsbarns
8. Elie and Earlsferry Beach
Elie is home to one of the oldest golf courses in Scotland, created in 1875, as well as Elie beach and the sheltered Ruby Bay (Elie Woodhaven).
Each year, visitors can scarecrow spot during the Elie Scarecrow Festival.
Families rate their favourite scarecrows around the village, and the winner is announced during a prize giving at the end of the Festival.
Hotels in Elie
If you are looking for pure relaxation, check out the

Kilconquhar Castle Estate,

which has an indoor swimming pool, tennis court and driving golf ranges. The estate offers hotel rooms and self-catering cottages close to Elie.
9. St Monans
St Monans is another cute fishing village. It has a church built in the 14th century by David II.
10. Pittenweem Witch Trails
Pittenweem has a dark past! This Fife town was the setting for the Pittenweem Witch Trials, which were responsible for the torture and death of three accused members of the village.
The accuser?
A teenage boy who was later found to be lying.
According to the BBC, the tollbooth still stands today in Pittenweem, where the accused were held captive.
Pittenweem might be a small place, but it has played an important part in Fife's history.
St Fillan's Cave is where St Fillan, the Patron Saint of the mentally sick, spent most of his time writing.
The story has it that those who were ill would spend the night bound in the cave, and if their bound had loosened overnight, they were no longer sick.
'Pittenweem' actually means 'place of the cave'.
This village also hosts the ever-increasing Pittenweem Arts Festival, which takes place in August.
Don't expect to be entering only the official museums and galleries to see the work of over 100 artists and designers; the art is on display in every nook and cranny – living rooms, seawalls and shops.
Pittenweem also has an open-air swimming pool if you fancy trying a bit of organised wild swimming.
The seasonal cafe at the pool serves hot drinks and snacks.
Locals love the Clock Tower Cafe.
Hotels in Pittenweem
There are a variety of self-catering cottages in Pittenweem and most of them are pet-friendly if you are hoping to take your dog to the East Neuk!
→ Check availability and rates for Pittenweem's cottages here
11. Anstruther Fish n Chips
The most popular thing to do in Anstruther is to visit on a sunny day, buy fish and chips and people watch!
One of the popular things to do in Anstruther from April to September is to take a boat trip to the Isle of May for wildlife spotting.
The tour takes around 4.5-5 hours and includes a talk from the rangers on the island.
Birds spotted include puffins, guillemots, and razorbills are common.
A lucky few will spot a dolphin or possibly a whale!
There's a handful of food places along the seafront.
Grab a soup and toasty at the Vintage Tea Room and cake from Anstruther Deli.
Hotels in Anstruther
There are quite a few top-rated hotels in Anstruther. The family-run four-star The Bank comes highly recommended with stunning views of the Firth of Forth. The Bank also has a restaurant with homemade food and ales in their bar
The Waterfront is also a four-star hotel with a restaurant which serves a cooked breakfast for guests each morning. The decor is contemporary, and it is located… on the waterfront.
12. Crail Races
Craig is well known for its car drag races at Crail airfield.
Every Sunday from March-November, you'll find a car boot sale at the airfield.
13. Kingsbarns Gin
Kingsbarns is known for three things, golf, whisky and surfing.
I bet you didn't see that coming?
For those who like to hit the waves, check out our North Coast 500 guide and skip to Thurso.
Although their malt is maturing, Kingsbarns Distillery and Visitor Centre are open for tours daily.
Not a fan of the water of life? No problem, Kingsbarns is also home to Darnley's gin.
Let the games be-gin.
Image courtesy of Kingsbarns Distillery.
Getting to the East Neuk of Fife
This is when our public transport really starts to let us down.
From Edinburgh, you would take two buses (towards St Andrews) which takes over 2 hours (closer to 3 hours).
Distance from Edinburgh (to Elie)
14 – 21. Things to do in St Andrews
The main reason people visit Fife is to spend time where royalty recently walked; the prestigious St Andrews University is where Prince William met Kate Middleton on the dance floor of the (now closed) Lizard Lounge.
Check out the Cathedral. Beautiful.
St Andrews is also renowned for its fore.
International golfers of both genders hit the Old Course green, then relax with a pint and lunch at the Jigger Inn.
Patrons can dine at the pub without playing golf or staying at the hotel; the outside seating area is pretty much on the Old Course, so perfect for an afternoon drink in the sun.
There are plenty of other things to do in St Andrews that don't involve teeing off.
Outdoor enthusiasts should check out water sports activities with Blown Away.
This local company is run by twins and sea-sports enthusiasts Guy and Jamie, who are genuinely lovely.
We had the pleasure of paddleboarding with Blown Away this summer in partnership with Welcome to Fife.
I'm not going to lie; I was apprehensive about boarding the North Sea; people avoid swimming in Scotland for a reason!
However, the afternoon boarding at St Andrew's harbour (it was too choppy for the sea), under the bridge, and through the mangroves exceeded my expectations.
The wetsuit blocked out the chill when I was pushed in, twice.
Blown Away water activities are a popular St Andrew's attraction for stag weekends/bachelor parties and smaller group bookings.
St Andrews also has the botanic gardens open from 10am-6pm.
Don't leave St Andrews without gorging on a Fisher and Donaldson fudge donut (pre-order the huge donut for special occasions) and Jannettas ice cream.
A great thing for kids to do in Fife is to visit the Secret Bunker close to St Andrews.
Underneath an unassuming farm, visitors head 100 feet underground to the bunker, created in the event of a nuclear attack.
Not only can you delve into what life would have been like in the bunker, but there is also a room dedicated to the work of the Campaign for Nuclear Disarmament (CND) open to the public.→ Disclaimer: our lunch at the Jigger Inn and the cost of paddleboarding was covered by Welcome to Fife in return for this honest review. You'll be hungry after that. Sweet snacks in St Andrews are legendary. Try Jannettas ice cream and Fisher & Donaldson fudge donuts.
Getting to St Andrews
Annoyingly, St Andrews is not on the train line, and the buses to the town from Kirkcaldy and Dunfermline are long. Car hire would be my recommendation for travelling to St Andrews.
22. Guided Tours of Fife
If you don't want to hire a car (we drive on the left!) and feel restricted by our limited public transport in the northeast of Fife there is help at hand.
There are a variety of guided tours of the East Neuk and St Andrews.
Meeting point in Edinburgh's city centre.
St Andrews to Edinburgh Distance
Hotels in St Andrews
There is so much choice in St Andrews for hotels, and some of the properties are super exciting.
The Old Course Hotel is the number one spot for golfers or those looking for a relaxing spa weekend. It's always bustling, and you are on the Old Course if golfing is the reason for your trip.
There is a reason that the Fairmont at St Andrews is five-star, and you only have to look at the images to see why. The hotel decor is modern but tasteful. The hotel sits on cliffs overlooking St Andrews Bay. A free shuttle is available for guests, but with the facilities, I don't see a reason to leave. Did I mention two golf courses? One of the finer Fife hotels.
There are cheaper hotels in St Andrews. The Albany is close to the beach and hosts guests in its Georgian terraced house built in 1795.
23. Cupar
Cupar is another cute small town in Fife.
Once the bustling marketplace, now a quiet residential area.
The river that runs through Cupar reminds me of the Seine!
It must be the lights.
Distance from Edinburgh
24-26. Falkland
Visitors to Falkland may enjoy visiting one of Mary Queen of Scot's favourite buildings, Falkland Palace, which was once home to the Stewart Kings and Queens.
Many locals climb the easy hike of the Lomond Hills, which has two peaks.
Outlander fans!
This is Inverness. Well, the filming location anyway.
Read more about it here.
27-28. Lochgelly Cycling + Meadows
The old mining village of Lochgelly is the closest town to Fife's country park, Lochore Meadows.
Lochore Meadows has many walking trails and cycle paths and offers water sports activities like kayaking and windsurfing.
If you are interested in the history of mining in Scotland, you may like the film The Happy Lands, which stars my mum's cousin, Joki Wallace.
Joki is not a trained actor!
This is a community-led film by Theatre Workshop Scotland, from grassroots to Hollywood.
Getting to Lochgelly
Lochgelly has a train station and bus links. Lochore Meadows is best reached by car
Distance from Edinburgh
29. Knockhill
One of Fife's biggest pulls is the Knockhill racing circuit.
Here you can ride super, vintage and rally cars.
How to get to Knockhill
Knockhill is accessible by car
Distance from Edinburgh
30-40. Things to do in Dunfermline
Dunfermline is not only a historically important town in Fife but also in Scotland.
Dunfermline is the ancient capital of Scotland, and many visitors check out the resting place of Robert the Bruce, King of the Scots (minus his heart) at Dunfermline Palace and Abbey, as well as St Margaret's Cave.
Check out the Netflix movie Outlaw King starring Chris Pine for scenes filmed in Dunfermline.
Read more about the locations here.
Dunfermline Carnegie Library & Galleries it's a great afternoon out for the family.
It takes you through Dunfermline's successes via artefacts and stories.
There are three kitchens from different eras which share information, with a difference.
The war sections will bring a tear to your eye, and it boasts of the best views of the Abbey.
Dunfermline also has a large park in the centre of town called Pittencrief Park (Dunfermline Glen).
The Glen is home to the art deco, Glen Pavilion, resident peacocks, and the annual Bruce Festival.
This park was a gift to the town from Andrew Carnegie, the industrialist and philanthropist who was born in Dunfermline in 1835.
You can learn more about Carnegie at his Birthplace Museum in the town centre.
There's a great music scene in Dunfermline.
The town produced the 70s band Nazareth (Love Hurts), Barbara Dickson (Band of Gold), Big Country (Chance) and The Skids (Into the Valley).
Dunfermline's Alhambra hosts hundreds of gigs, musicals, and comedy shows annually.
The theatre has retained its 1920s decor, which makes it a special place.
Dunfermline has lots of high street stores for shopping, an art studio and cafe in the old fire station (Fire Station Creative), a cinema, two sports centres and many restaurants (a silly amount of curry houses!)
Dunfermline Athletic are the local football team and they play at East End Park.
The legendary ex-Manchester manager, Alex Ferguson (Dunfermline's biggest goal scorer), is one of the Pars most popular players.
Fun fact – Harry Potter's Moaning Myrtle and Trainspotting star Shirley Henderson resides in Dunfermline.
Playwright Gregory Burke (Black Watch and the film 71) was born in Rosyth, close to Dunfermline.
In Rosyth, you can grab a hearty breakfast at Hel's Kitchen and an ice cream at Sweet Street.
Townhill, at the top of Dunfermline, is a nicely preserved village with a small loch and woods for walkers. The National Water Ski and Wakeboard Centre is also located at Townhill Loch.
If there is a flurry of snow in Dunfermline town, you can expect a decent dump in Townhill; get the sledges out for a 'cool' free thing to do in Fife with kids!
Dunfermline restaurant recommendations include Dhoom (Indian), Canmore for small plates, Haberdashery for food truck food, Cafe Wynd, 1703, Fire Station Creative (cocktails, lunch and cake), KOKU SHI (Japanese), Seven Kings (pub grub), Luca's Kitchen (Italian), Christie's (Scottish tapas at Dunfermline Leisure Park). Afternoon tea is served at The City Hotel.
There's also a vegan cafe called 269 Vegan.
Its menu is 80% gluten-free.
For dessert, you can't miss the pink cafe, Maria's Baking Stories.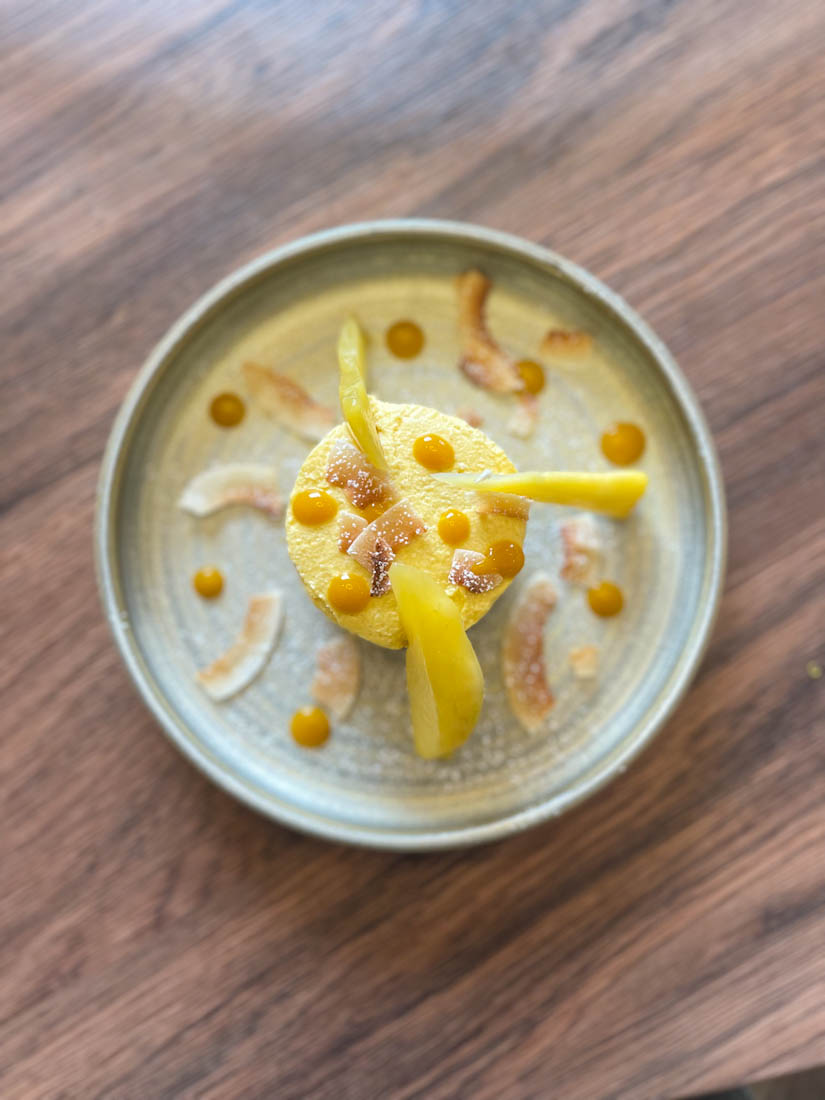 Getting to Dunfermline
Dunfermline's Town and Queen Margaret train lines are both on the Fife circle from Edinburgh
Dunfermline is also connected by bus
Distance from Edinburgh
Hotels in Dunfermline
On the outskirts of Dunfermline, two luxury resort hotels are popular with holidaymakers and wedding parties.
Forrester Park Resort can be found 4 miles outside of the town centre. The traditional hotel has a bar, restaurant and golf course.
Close to Dunfermline Golf Course and located in private woodlands, Kevil House Hotel offers modernly decorated rooms, a spa and an award-winning restaurant.
41. Culross
Have you heard of Outlander?
Of course, you have unless you've been hiding under a rock for the past three years.
The tiny village of Culross is one of six Outlander locations filmed in Fife.
The tiny village is well maintained with cute painted doors and colourful flowers.
Muse about Culross Pottery and Gallery, grab a coffee and cake or head to Bessie's by Culross Palace for a bowl of soup and rock scone.
Prefer dinner? Go for steak pie at the Red Lion.
Culross Hotels
There is one property in the tiny village of Culross called Sandhaven.
This two-bedroom holiday home sleeps four people comfortably.
Dunfermline is the closest large town to Culross, which has many hotel options; please see above for details.
42. Limekilns
An old village with kilns by the water, Limekilns has a lovely walk down by the water and through the woods. Enjoy a hot chocolate at Coorie.
43. Walks in Fife
Fife Coastal Path stretches 117 miles from south to the north along the Firth of the Forth to the Firth of Tay.
Designated walking paths through towns, fishing villages, and beaches keep ramblers and cyclists safe from cars making these series of walking routes a free and easy thing to do in Fife with children.
The Fife Coastal Path is one of Scotland's Great Trail starting in Kincardine and finishing at Newburgh.
44. Local Festivals
Each town in Fife has its local summer festival called a gala day.
The itinerary loosely takes the shape of a parade with a specific theme, the crowning of the gala queen and king, and the bigger towns also put on a highland dancing competition where children and adults show off their fling skills in a kilt (not to be confused with Scottish country dancing which takes place during a ceilidh, if you want to attend a ceilidh in Edinburgh check out this article).
Dundee – City of Discovery
Heading north of Fife, you will enter the Scottish 'city of discovery', Dundee.
Rarely high on any Scottish travel itinerary, Dundee is rough around the edges with an exciting emerging art scene now consolidated with the opening of the V&A.
This city has always been cutting edge for multimedia and was named the UK's first UNESCO city of design.
It is where the world-famous Scottish comic, Beano, was first published and is home to most of the thriving computer games sector (Grand Theft Auto originated in Dundee).
The students certainly have their stamp on Fundee; some of my favourite charity shop finds have been from Perth Road.
My cousin, who studied in Dundee, recommends the pubs, the Art Bar, Duke's Corner and the Tinsmith for nightlife in Dundee.
Visitors can hop aboard the RRS Discovery like Captain Scott and his crew on their way to the Antarctic.
The Discovery Point experience is a multi-media one, hence the reason holidaymakers wave about it (gettit?!)
Families love the Dundee Science Centre, which is full of interactive learning opportunities for kids.
From Dundee, there are many more day trip opportunities like a visit to the suburbs of Broughty Ferry or Kirriemuir, 'the Wee Red Toon' and birthplace of JM Barrie, the creator of Peter Pan.
Broughty Ferry
Less than four miles from Dundee is the pretty suburb of Broughty Ferry.
If you love coffee and cake, you're going to be in heaven in this wee town as the High Street has cafes galore!
There's also the 15th-century Broughty Castle by the beach, which makes for a great photo.
Final Words
Due to its proximity, The Kingdom of Fife makes for excellent day trips from Scotland's capital, Edinburgh; however, since there are so many points of interest in Fife along its coast and inland, a longer stay at one of Fife's hotels is warranted.
PS. Remember to use the hashtag #LoveFife when visiting The Kingdom and keep up to date with events at Welcome to Fife and ONFife.