This article has links to products and services we love, which we may make commission from.
Scotland is officially one of the most beautiful countries in the world! With so many areas to discover, how to plan a Scotland road trip is an art in itself. The first step involves the hardest decision, choosing which of the incredible Scotland self-drive tours you are going to do. Opening a map can be daunting, so this Scotland road trip planner will take the hard work out of your planning and offer you a variety of options to suit every type of adventure.
The best way to get to all the places you want to visit is to see Scotland by car. Now, this could be a self-drive holiday by car or campervan. If you need a rental, there are many options to choose from at the two main airports of Glasgow and Edinburgh.
---
» You may also like | Scotland's best road trips inspiration
---
Scotland Road Trip Planner
Places to Visit in Scotland by Car
When you start to put together your driving tour of Scotland, think about what you want on your Scotland itinerary.
Although Scotland is seen as a small country, getting around has its challenges. We'll discuss some of the solutions to obstacles below. Another reason you will want to plan your road trip route carefully is to make sure you don't miss out on the hidden gems that Scotland has to offer.
Some of the most popular destinations and rough travel times are listed below:
Edinburgh to Glasgow – 1h15

Edinburgh to Inverness – 3h30

Edinburgh to Fort William – 3h30

Edinburgh to Portree (Isle of Skye) – 5h30

Edinburgh to Aberdeen (Ferry to Shetlands) – 2h30
This does not take into account other drivers on the road, or the fact that while you are headed to your destination, you will be stopping at every available layby to take photographs. It also doesn't consider traffic, animals on the road, weather conditions or daylight timings.
Now you've got an idea of timings, let's take a look at some of the best driving routes in Scotland.
Scotland Road Trip Itinerary Ideas
The first step involves the hardest decision, choosing which of the incredible Scotland self-drive tours you are going to do.
We've summarised some of the most popular road trips in Scotland and also a few lesser-known if you prefer to get off the beaten track and travel as the locals do.
North Coast 500 (3+ days)
Scotland's answer to Route 66, just over 500 miles of the Scottish Highlands.
Sights include turquoise beaches, live traditional music, sweeping landscapes, castles, ruins and distilleries.
You can spend anything from 3 days to two weeks doing this popular road trip. Read more here.
Edinburgh to Skye via Loch Lomond (3+ days)
This is the classic route that most first-timers do when they come to Scotland. It doesn't leave much time for the Island of Skye which takes a day to drive to. Sights include Ben Nevis, Glenfinnan Viaduct (Harry Potter – can park all day with payment), Eilean Donan Castle, Skye's Fairy Glens and Urquhart Castle and Loch Lomond.
If you plan to camp or visit in a motorhome you must apply for a permit.
Unfortunately, this is also the road trip that tour buses do so expect to share the stop with busloads of visitors. Read more here.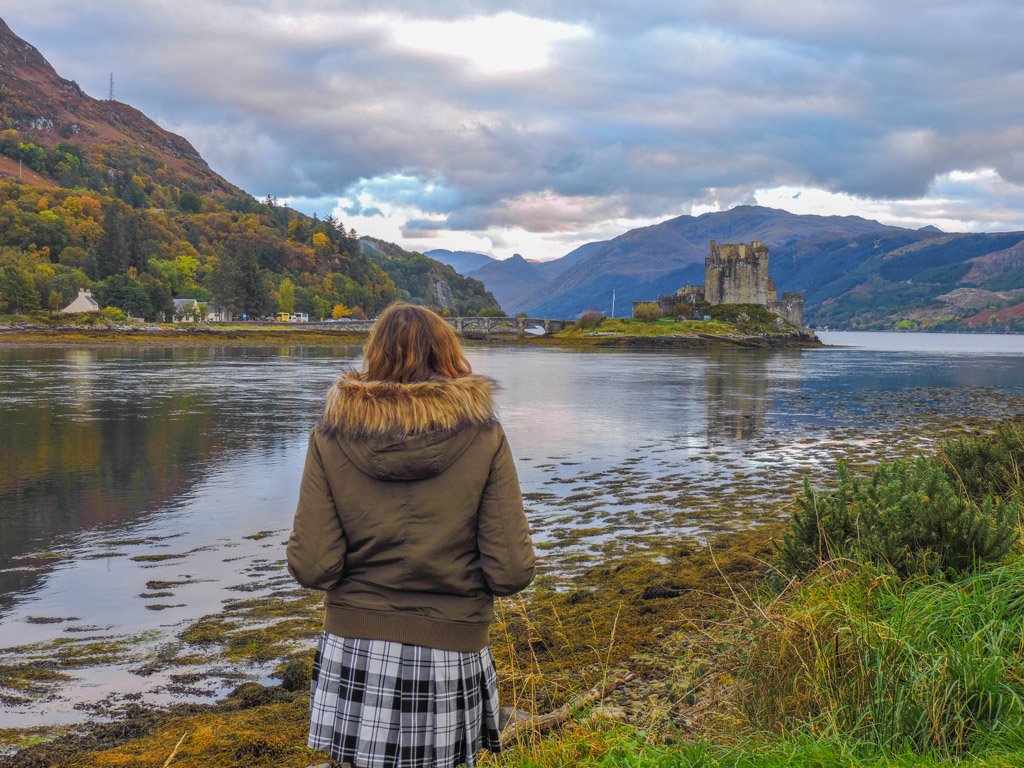 Edinburgh – Stirling –  Loch Lomond and Trossachs National Park – Skye (4+ days)
This four Scotland road trip is for those tight on time who want to cram in as much as possible and don't mind seeing most of Scotland from their car or camper window.
The itinerary includes the Scottish highlights of Stirling, Glencoe, Trossach National Park and the Isle of Skye.
It doesn't leave you much time on Skye however, just one or two nights. We strongly advise that you plan more time.
South West Coastal 300 (3-4 days)
200 miles less than the NC500 and a very different coastline to follow, this is a great route to take for something different and is perfect for campervans.
Highlights include 7Stanes Mountain Biking, Bladnoch Distillery, Dundrennan Abbey and the Scottish Dark Sky Observatory.
Find out more here.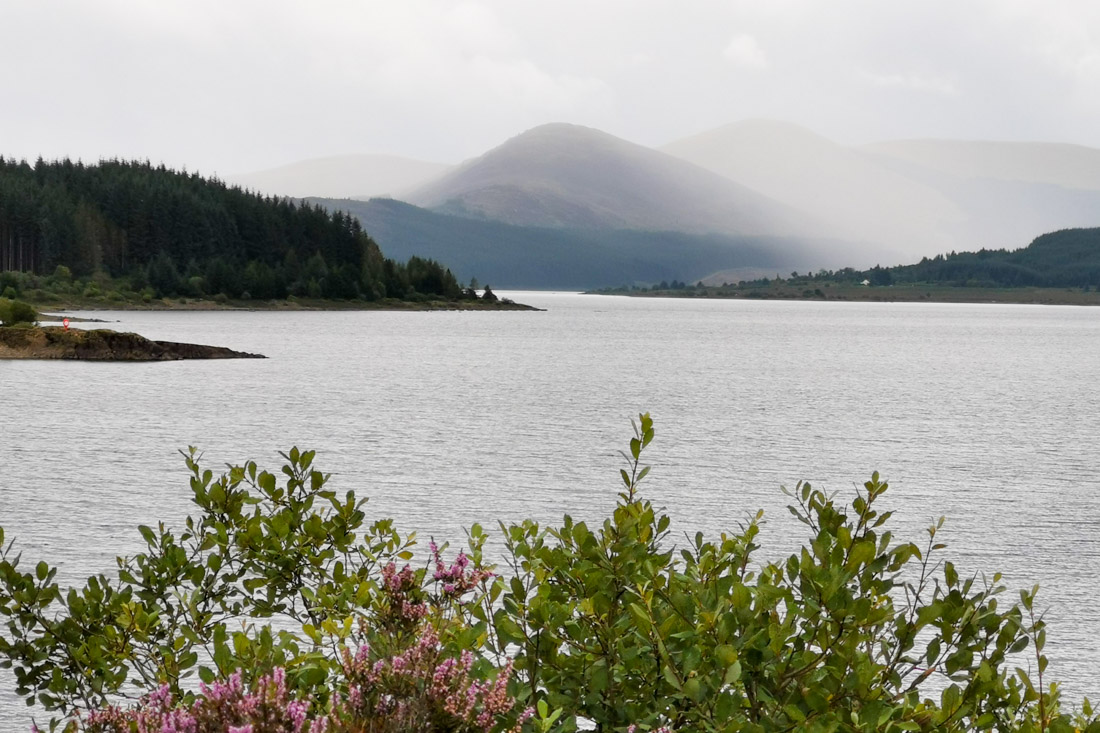 Fife Coastal Route (2+ days)
More known for its multi-day hiking experience, the Fife Coastal Path, many of the towns and villages in The Kingdom can be driven through too.
Follow in the steps of kings in West Fife, stop off at the many Outlander filming locations, enjoy an award-winning fish supper in East Neuk then ice cream in St Andrews. Read more.
Perthshire Road Trip (1+ day)
The best time to do the Perthshire road trip is during the autumn.
See the trees and landscape with colours which look like they have set the countryside on fire, you can spend two days exploring what Perthshire has to offer.
From the Enchanted Forest in Pitlochry to the forests of Aberfeldy, you will find cosy country pubs to warm yourself in as you explore this area. For our jam-packed Perthshire itinerary, read our new guide.
Plan a Scotland Road Trip Route
How to plan the best road trip takes time and patience.
You really have to think about where you want to go.
What is at the top of your road trip wish list?
Think about how you will arrive in Scotland and how you plan to get around.
Plot the route beforehand and have a paper map available. You will find that phone map apps are not accessible due to the signal or your battery running out because of all the photographs you will take.
To really make the most of the time you have in Scotland, you need to think about a Scotland road trip map (UK/US).
This will help you make the most of every minute you have.
Make sure that you are not doing too many miles in one day.
Although the map tells you it is 50 miles and maybe an hour's drive, the roads may be busy with tourists, locals, commuters, farmers and even farm animals.
You will have to take into account the fact that you will want to stop several times to get that photo.
Singletrack roads take longer because they wind up, down and around hills and you can rarely go above 25 miles an hour!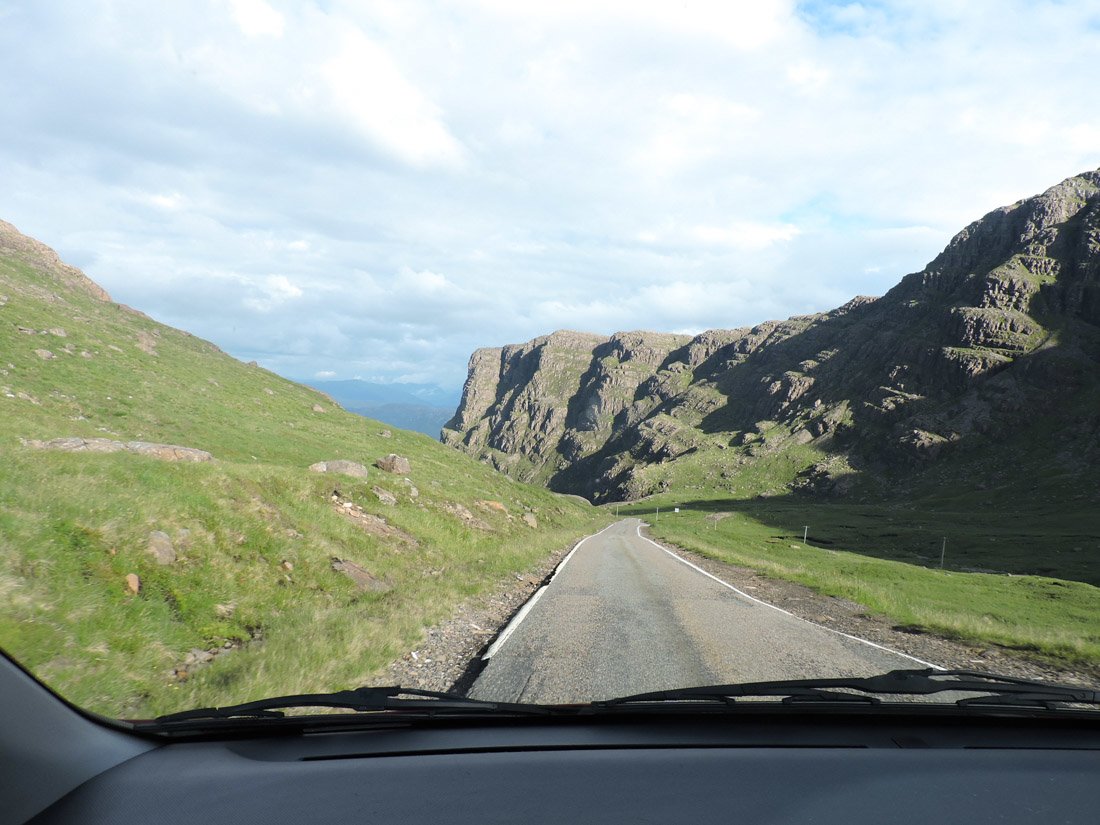 When is the Best Time to Visit Scotland?
Scotland is beautiful all year round but winters can be harsh up north and driving conditions can be unpredictable from November to March. Then there is the rain.
Do not underestimate the damp and dreich weather which makes our landscape so lush.
That's why you're planning a Scotland adventure, right?! So when is the best time to travel around Scotland?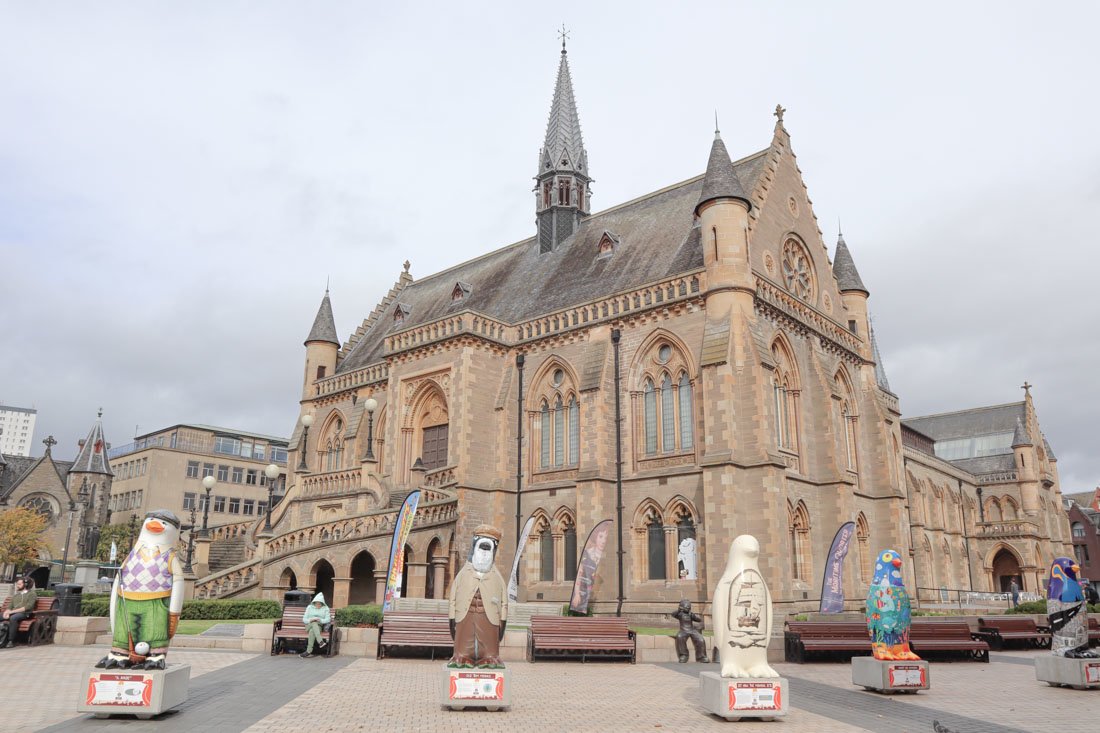 The best time to visit very much depends on what you want to experience and where you want to go. If you want to explore the castles, gardens and historic sights of Scotland, then April to October are the months when these attractions open.
May tends to get consistently more sunny days than other months and also fewer crowds. June to September, our so-called summer, are the busiest months for tourists.
Summer is when Scotland's towns put on their annual Highland Games and August in Edinburgh is crazy fun with the Festival Fringe taking over the city. Since our so-called 'hottest months' are May to July, this is when you can expect to meet our wee midgie friends.
These are the blight of the Highlands and can really cause you problems. Make sure you have the right equipment to combat these wee terrors! Check out these midge nets UK/US, Smidge spray (UK) or Avon Skin So Soft (UK/US).
The months of September to November really show Scotland off at its best.
With the leaves turning a beautiful russet colour and often the sunniest of days, you can wander around Perthshire and soak up the Scottish autumn. If you want to see the mountains in all their glory, white-topped with snow and the clearest blue skies, then January to March will be the best time for you.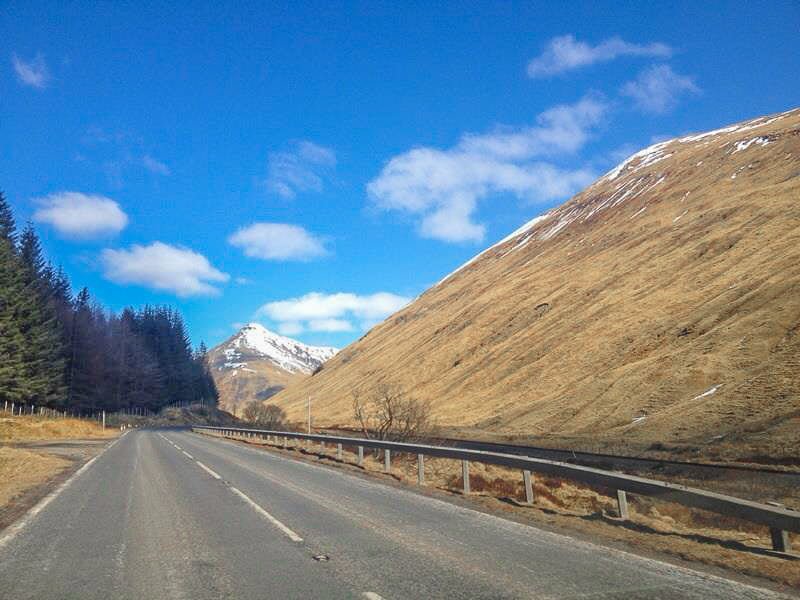 Regardless of the time of year, the weather is unpredictable.
The saying 'four seasons in one day' is completely true.
You can have the warmest day of the year in April and the coldest in July, so make sure you are prepared. However, we like to stress the phrase – there's no such thing as 'bad weather' just bad clothes!
---
» For the best packing lists see this guide.
---
Scotland School Holidays
If you want to reduce your chances of having to wade through the crowds on beaches on a rare sunny day, avoid the school holidays.
Scotland's school summer holidays run from July through to around the second week in August. Students (pupils) also enjoy a couple of days to one week off in February, two weeks off in April, a couple of bank holiday long weekends in May and June, 1-2 weeks in October and then two weeks over the Christmas period.
Scotland Daylight Savings Times
The length of the days can have an impact on your planning.
In winter, daylight hours are around 7 hours.
This can seem less with the weather having an impact.
However, in the summer it can be up to 17 hours!
In some parts of the north of Scotland, it seems to never get dark in the summer.
This is the season you can really make the most of those daylight hours.
The clocks change twice a year in Scotland at the end of March and the end of October.
This means that Scots lose an hour in bed during the March change because the clocks forward. In October, sunrise and sunset are an hour earlier after the change.
Driving in Scotland
When driving around Scotland, you drive on the left. There are a variety of roads in the country and each has their own set of rules.
For example, on the motorway and dual carriageways, the speed limit is 70 MPH for cars and motorhomes/campervans. In built up areas the limit is 20 or 30 MPH.
Signs will dictate.
If you are driving in Scotland as an American, you may be used to long roads with wide, open straights. While motorways have wide lanes, country roads such as single-track roads don't.
This is a road that has only one lane, with traffic coming from both directions and there are 'passing places' dotted along to allow the vehicles to pass each other safely.
It can be very daunting when you have never encountered this sort of road before.
On the upside, the speed of the cars is very slow as the roads are winding.
Think about this when hiring your vehicle.
Do you really need that huge gas guzzler, or could you make do with a smaller car?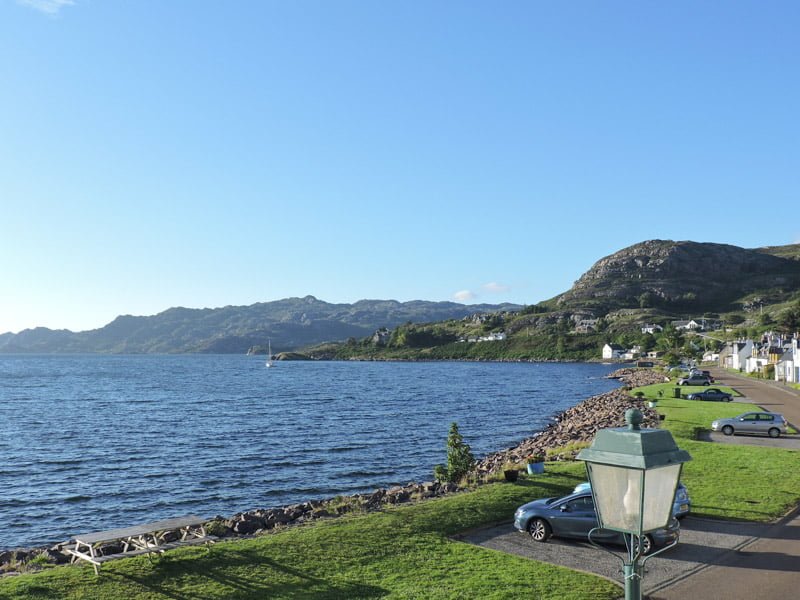 Scottish towns are full of roundabouts.
This is another hazard to consider when driving.
Don't panic when you see one, just follow the arrows, stay in lane and remember to keep to the left when entering onto it.
It does allow the traffic to flow much better.
Last but not least, watch out for animals!
It is not an unknown sight to come across a herd of sheep taking a wander down the road, or a highland cow standing munching on the grass at the side of the road.
If you're really lucky you may see a few deer and stags.
This is often a great opportunity to take photographs, just remember that these are wild animals and can be very unpredictable.
Wanting that once in a lifetime selfie, can be a very dangerous activity to attempt.
Driving in Edinburgh and Glasgow
Navigating your way around Edinburgh and Glasgow can be very tricky.
It is best not to attempt this unless you are a very confident driver.
The public transport networks are excellent and should be used.
This will cut down on your worry of finding a parking space – which are few and far between as well as being very expensive.
Hire a car to take you around the rest of Scotland.
Getting Out of Glasgow and Edinburgh Airports
If you are not collecting a hire car, then getting out of the airports can be quick and painless.
The public transport links to the city centers are regular and affordable.
Glasgow Airport to Glasgow Central Station
Train 18 mins. Price approx. £5

Bus 17mins. Price approx. £8

Taxi 15mins. Price approx. £27
Edinburgh Airport to Haymarket or Waverley Stations
Trams are the easiest and most hassle-free, however, you could also use the bus service or a taxi.
Tram 26mins. Price approx. £6

Bus 17mins. Price approx. £5

Taxi 13mins. Price approx. £24
Hiring a Car or Campervan
To drive in Scotland, you must be 17 years or above.
To hire a car, you need to be 21 but any age below 25 incur extra charges from the hire companies and you must hold a full valid driver's licence.
Most cars in Scotland are manual transmissions.
Unless you are comfortable with a 'stick' to be used by your left, then you should make sure your car is automatic.
This will give you one less thing to worry about as you need to remember we drive on the left here.
You can hire a car with GPS or hire this separately, however it can sometimes not work when you are in the wilds of the highlands.
It is a much better idea to use your plotted paper map or your route mapped out on one of your phone apps. Always check the car for damage before leaving the rental office and take out additional insurance to cover you for damages.
Fuel is called petrol in Scotland not gas. There are two main types – unleaded (green) and diesel (black).
Do not use the wrong one! Check with the rental office which fuel the car uses. Some petrol pumps accept cards. Some make you go into the shop to pay.
Petrol stations are dotted all over the country and fuel is a lot more expensive here than in the USA. The further north you go, the more expensive the petrol is. Petrol stations are not akin to gas stations in the USA. They are usually pretty limited for food. Toilets (restrooms) can be found at most bigger stations in the central belt of Scotland.
When considering a vehicle, it is wise to think about the roads you will be using.
Huge SUVs are going to be difficult to navigate around some of the smaller roads in Scotland.
A smaller car will suit two people better and give you a chance at the single-track roads you will encounter.
If you are golfing and bringing luggage, good luck! UK cars are very compact compared to those in the US.
Apps to Plan a Road Trip
Highland Discovery
This app takes you all the way up one of Scotland's busiest roads, the A9.
It gives you history, culture, songs and stories from the various areas you want to explore.
North Coast 500
This app helps you find the most interesting sites and places along this route.
It also gives you the stories and music behind these sites to give you more of Scotland.
Scotland Explore
This app is Visit Scotland's regional guide to everything you want to know and do on your Scottish Adventure.
Historic Scotland
This app gives you the locations and information of all the historic sites run by Historic Scotland. Spotify Download your playlists and podcasts before you set off.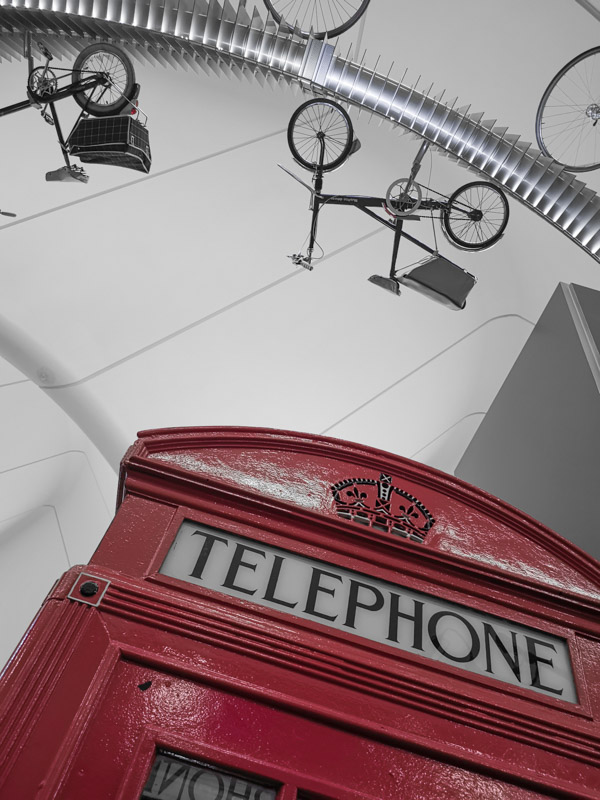 WIFI, 3G, 4G and 5G Connectivity
As with most places you will visit, Scotland's cafes, restaurants, pubs, hotels and towns will offer free WIFI to patrons.
There will often be a registration form to complete, but once you are on, you can freely use this facility.
As far as 3G, 4G and 5G connectivity goes, it is dependent on the area you are visiting at the time.
In the more remote areas, you will find it difficult to use your phone signal. 4G is available in the towns and cities and 5G is only available in certain places.
You should wait until you are at your accommodation to upload those photos to social media, it will save a lot of frustration.
This is also another reason to download your plotted route on your phone map the night before.
Parking in Scotland
Parking in towns and cities in Scotland is often 'pay and display'.
You park in a space then find a machine to put your money (carry coins) in then display the ticket on your car.
Failure to do this will result in fines being issued, and rental companies will make you pay these fines. Some car parks have an online/app payment system too.
If you are able to find a space at the side of the road, make sure you are not on double yellow lines or a single yellow line.
This can result in fines, a parking ticket or even being clamped.
Again, your car hire company will expect you to pay for these.
If you are in the middle of the country, make sure you park in a layby to allow you to safely exit the car to take the photo.
Just stopping at the side of the road can be dangerous and sometimes cause tailbacks with traffic queuing to get by you.
Toilets in Scotland
There are numerous public toilets around Scotland which you can use.
Often you have to pay a fee of around 30-50 pence to get into them as this pays for the upkeep and cleanliness of them.
They are not all 24 hour and are locked around 9pm in some places.
If you try to use toilets in a cafe or restaurant, they will expect you to purchase something.
Don't just use the side of the road!
This spoils the area for others who want to stop where you have just been.
If you need to go for that 'number two', you need to make sure you are in a wooded area, with a shovel.
Dig a hole and go there, burying your business after.
Wild Camping
This is a very popular way to camp in Scotland, however, you must know the area you are going to and that it does support wild camping.
Unfortunately, many wild camping areas have been restricted such as Loch Lomond & The Trossachs National Park due to the sheer mess left behind by the campers.
The countryside is a privilege and must be treated with the care and respect it deserves. Please respect the Access Code when wild camping.
2-3 nights in one place
Avoid farms and private land
Leave no trace (litter, tent poles, pollution)
Use a stove instead of fires where possible
If camping with a dog, watch out for farm animals and lambing season
Overnight campervanning is a topical subject in Scotland. It's not promoted but it happens and some would say it is tolerated but is a nuisance.
You will find that many areas have a 'no overnight parking' sign to prevent campers from using the spot. This is often the result of campervan users finding a sweet spot then broadcasting it to fellow campervanners which then increases footfall and ruins the area. The good news is that there are many local campsites with hook up spots. Some of which are family-owned and offer amenities such as showers, washing machines, a shop, disposable areas and views of days.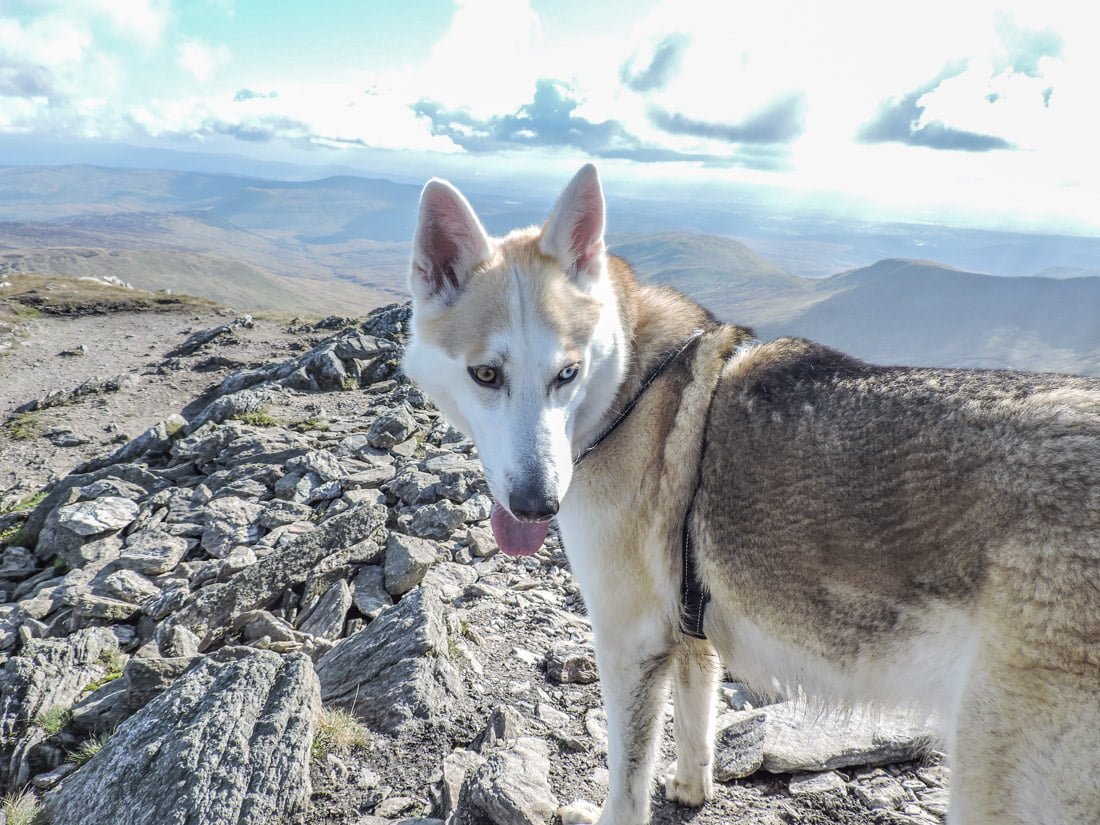 Scotland Road Trip Packing List
Scotland truly is a 'four seasons in one day' country.
You need to think about layers that are easy to remove when the weather turns from rain to blazing sun.
Make sure you have the correct footwear for your trip.
If you plan to do any hillwalking, ensure that you have sturdy boots, even in the summer.
Walking up a mountain in trainers is asking for trouble.
The weather in the mountains can change in a blink of an eye.
So make sure you are prepared for the sun at the bottom and snow at the top.
Read next, how to pack for a road trip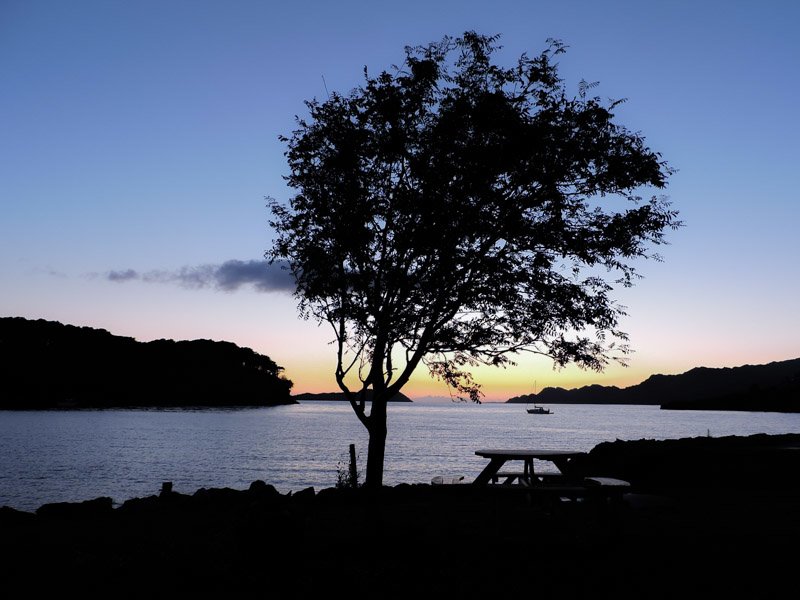 Accommodation in Scotland
Accommodation in Scotland is plentiful, from apartments to hotels, guest houses, self-catering cottages, bed and breakfasts and camping pods.
To get what you want in the area of Scotland you are visiting, then booking in advance is advisable.
With sites such as Booking.com, you can book what you want in advance and if plans change, you can often change with no penalties.
Bed and Breakfast accommodation often advertise on sites like Booking.com and are a really lovely and unique Scottish experience we recommend you do if you are travelling by car.
The breakfasts are some of the best you will try during your trip! An overnight stay with a hot tub that overlooks mountains and greenery is a dream in Scotland, here's our guide to lodges that have hot tubs.
Food Shopping/Grocery Stores
For those who are campervanning it around your chosen route, food shopping is an important part of this journey.
Most towns and some larger villages have a supermarket (grocery store) where you can stock up on the basics and it is cheaper to get your toiletries in larger stores. The cheapest supermarkets are Aldi and Lidl.
Bigger and Tesco and Asda superstores are also affordable.
Tesco Metro tends to be more expensive. Pick up ice at these superstores. It is not always available at gas/petrol stations like it is in the USA.
These superstores are generally found on the outskirts of towns, often next to hardware stores and budget shops such as B&M which sell cheap toiletries, cleaning products, garden furniture and snacks.
You can buy alcohol at supermarkets from 10am – 10pm if you are over the age of 18 years old.
The beauty of a self-drive holiday is that you can support the local businesses.
You will find a glorious amount of farm shops where you can purchase fresh bread, eggs and some vegetables.
Often these shops are attached to campsites and it makes more sense to get your groceries fresh from these shops rather than trying to find a supermarket in the middle of nowhere.
There are small 'corner shops' (convenience stores) dotted around the villages, but these can be expensive and the range often is limited.
There is a minimum 5 pence levy on plastic bags in all shops across Scotland.
Remember and take your own reusable bags to cut down on the plastic in the environment.
In many of the most northerly areas in Scotland and on the islands, Sunday shopping is not permitted for religious reasons.
Shops will be closed, and you will not find anywhere to get essentials.
Make sure you have what you need on Saturday, so you are not caught out.
Remember that you are many miles away from the main cities and that logistically it costs the shopkeepers to stock their stores.
Expect things to be more expensive when you are in more rural areas.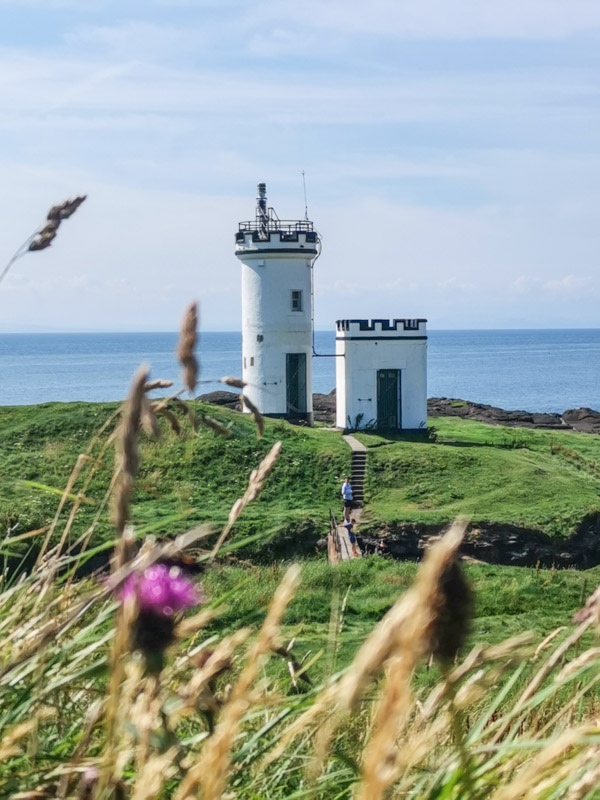 Currency in Scotland
While Scotland is a country in its own right, it is still a part of the United Kingdom.
The currency is British pounds.
You can use English notes here, but Scottish banks have their own pounds, and these are the notes you will get from the ATMs.
Most places do accept cards and have contactless card machines.
If you don't have contactless, make sure you know your PIN as every time you use your card in Scotland, you will have to enter this to pay.
On the rare occasion, cards are not accepted you will have to have cash to pay.
Make sure you carry some and change as well, as the car parking machines don't give change to you when you pay.
ATMs are readily available around the country but can be more difficult to find in the rural parts.
If you need to get cash out, then try and use an ATM attached to a bank like the ones in small shops will have a charge added to them for the privilege of using it.
This will add to any currency charges you incur.
Tipping in Scotland
Tipping is not mandatory but is appreciated. Typically, tipping starts at around 10% for good service in a restaurant. It is not expected that you tip taxi drivers.
Driving in the Winter
Driving in the winter in Scotland can be tricky.
Our larger and more used roads are gritted overnight, but when it snows, all traffic seems to come to a halt.
If you are hiring a car or campervan, make sure it has winter tyres on and that you have the use of snow chains for the more rural areas.
The roads in these areas are less maintained and often not gritted or cleared with a snowplough.
Having a shovel to hand will help you if you get stuck. Also ensure you that you have good breakdown coverage.
Scottish Lingo
The Scots have many different dialects and accents across the country.
It can be difficult to tune your ear in and understand what is being said. What is very noticeable is the difference between the east coast and the west coast.
The west coast is very strong, and speakers can be very fast.
Don't be afraid to ask them to slow down a little – we are very friendly and won't take offence.
---
» Read next | 40 Scottish sayings and words you should learn
---
Scotland has two different languages, Scots and Gaelic (pronounced Gaa-lic in Scotland).
Scots is often mixed in with the varying dialects and is part of everyday vocabulary across the country.
Gaelic is mainly spoken in the Highlands and on the Islands.
Most road signs are in both English and Gaelic.
If you want to have a go, then a good app to try is Duolingo.
This will give you some idea of how the words are pronounced and lets you have a try.
We love hearing you try out our language!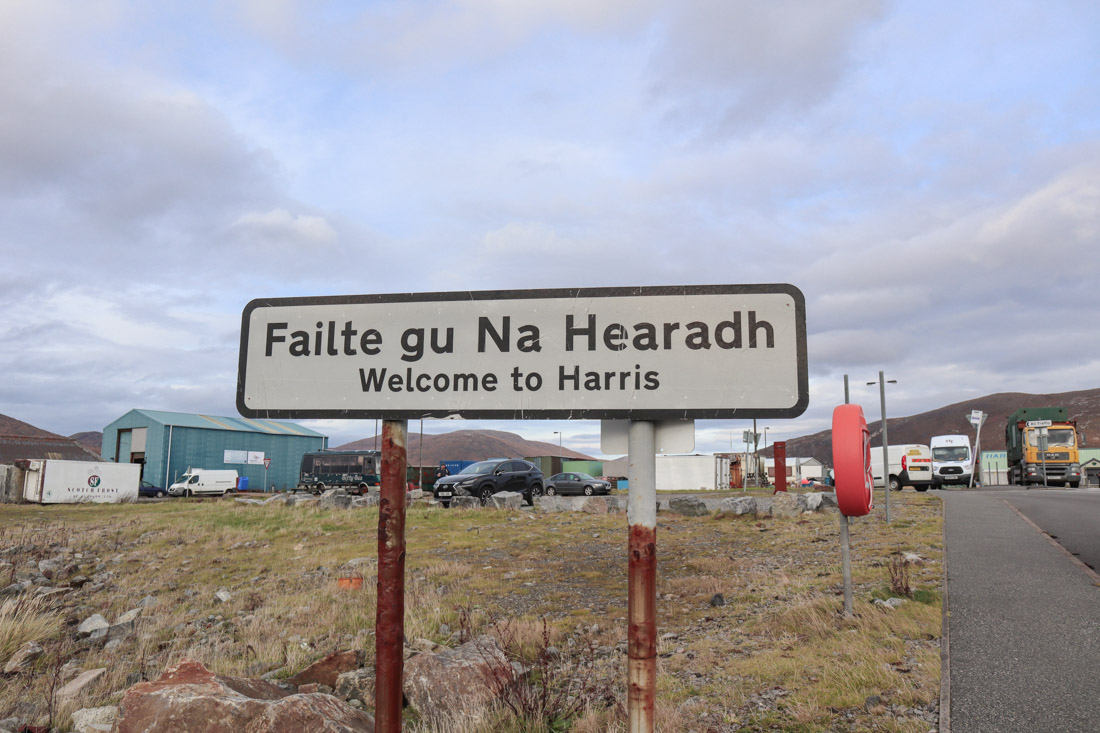 Road Trip By Public Transport
Scotland has a decent public transport network.
You can choose to go by bus or train. However, once you reach Inverness, travel by train becomes difficult and the bus services to smaller towns and villages may run on 'Sunday time' every day of the week. It's not impossible to travel around Scotland by public transport, it's just a bit more of a challenge.
Train Stations in Edinburgh
The main train stations in Edinburgh are Waverley Station and Haymarket Station.
Edinburgh Airport to Haymarket or Waverley Stations
Trams are the easiest and most hassle-free, however, you could also use the bus service or a taxi.
Tram 26mins. Price approx. £6

Bus 17mins. Price approx. £5

Taxi 13mins. Price approx. £24
Once you are at the train station of your choice, you can catch a train from here to most places in Scotland.
Edinburgh to Popular Locations By Train
Edinburgh to Inverness 3h30. Price approx. £35

Edinburgh to Aberdeen 3hr29. Price approx. £28

Edinburgh to Dundee 1h22. Price approx. £19
Train Stations in Glasgow By Train
In Glasgow, they are Queens Street and the famous Central Station.
Glasgow Airport to Glasgow Central Station
Train 18 mins. Price approx. £5

Bus 17mins. Price approx. £8

Taxi 15mins. Price approx. £27
Glasgow to Popular Locations By Train
Glasgow to Inverness 3h19. Price approx. £39

Glasgow to Aberdeen 2h39. Price approx. £29

Glasgow to Dundee 1h21. Price approx. £23

Glasgow to Edinburgh 50 mins. Price approx. £13
Exploring Scotland by Bus Planning
Glasgow's Bus Station is called Buchanan Street Bus Station.
Buchanan Street to Inverness 3h6. Price approx. £31

Buchanan Street to Aberdeen 2h37. Price approx. £23

Buchanan Street to Dundee 1h31. Price approx. £19

Buchanan Street to Edinburgh 1h4. Price approx. £13
Edinburgh's is called Edinburgh Bus station.
Edinburgh to Inverness 2h58. Price approx. £35

Edinburgh to Aberdeen 2h2. Price approx. £30

Edinburgh to Dundee 1h16. Price approx. £19
While getting to these different places is easy, traveling out to the remote parts of the country can be tricky due to the frequency of the buses and the lack of railway networking out to these places.
---
Save for later! Pin to your Scotland planning board
---
Final Words
Scotland has been given the accolade of one of the most beautiful countries for a reason.
The sheer majesty of the mountains, the colourful landscapes, the bounty of lochs, and the rolling green countryside will bewitch you from the moment you step off the plane.
To get the most out of your trip, plan well and enjoy every minute in every place you visit.
Speak to the locals as they are knowledgeable about hidden gems and are very friendly. We love people who love our country!
Céad míle fáilte! (Pronounced Kay-od mee-leh foyle-cha!) A hundred thousand welcomes!
---
About the author
Ruth is a school teacher and a travel fanatic with a bucket list that's getting smaller.
---