This article has links to products and services we love, which we may make commission from.
There is no shortage of Instagram spots in the Austin and it helps that the majority of locals, transplants, cafes, bars and hotels are pretty cool looking too!
Since this city doesn't hide its art behind a museum paywall, its murals make an endearing backdrop for keen photographers and cute couple shots.
This guide to the best places to take pictures in Austin details the most popular streets and street art, lush green spaces, hip hotels, capture-worthy cafes, sunset spots and where to snap the iconic Austin skyline.
We've also included an extensive map so you can get your bearings.
However, you'll discover your own spots and subjects as you wander about, snacking on truck food and sampling craft beer in the capital of Texas.
You may also like our guide, free things to do in Austin and where to eat.
Austin Murals
This wouldn't be a complete guide to Instagrammable places in Austin without discussing the street art scene in this happening city.
While street art is ever-changing and evolving, some of the most popular murals in Austin have magic staying power while one area dedicated to graffiti has been sold off. Read on to find out more.
There are too many murals to feature in this photo guide so we've created a dedicated post with map here*.
1. Greetings From Austin Mural
The most popular mural, The Austin Postcard or Greetings From Austin mural can be found at 1720 S 1st St.
The mural has a blue background with the word 'Austin' written in bubble-style writing.
Inside each letter is an attraction such as a bridge. Below the name is the outline of the Texas State Capitol building.
The mural also says "greetings from" then the word "Austin" and ends with "Capitol of Texas".
We also saw this postcard-style mural in Seattle.
The Greetings From mural is a little out of the way compared to the next popular Austin photo spot which is on a busy bar and cafe street called South Congress Avenue.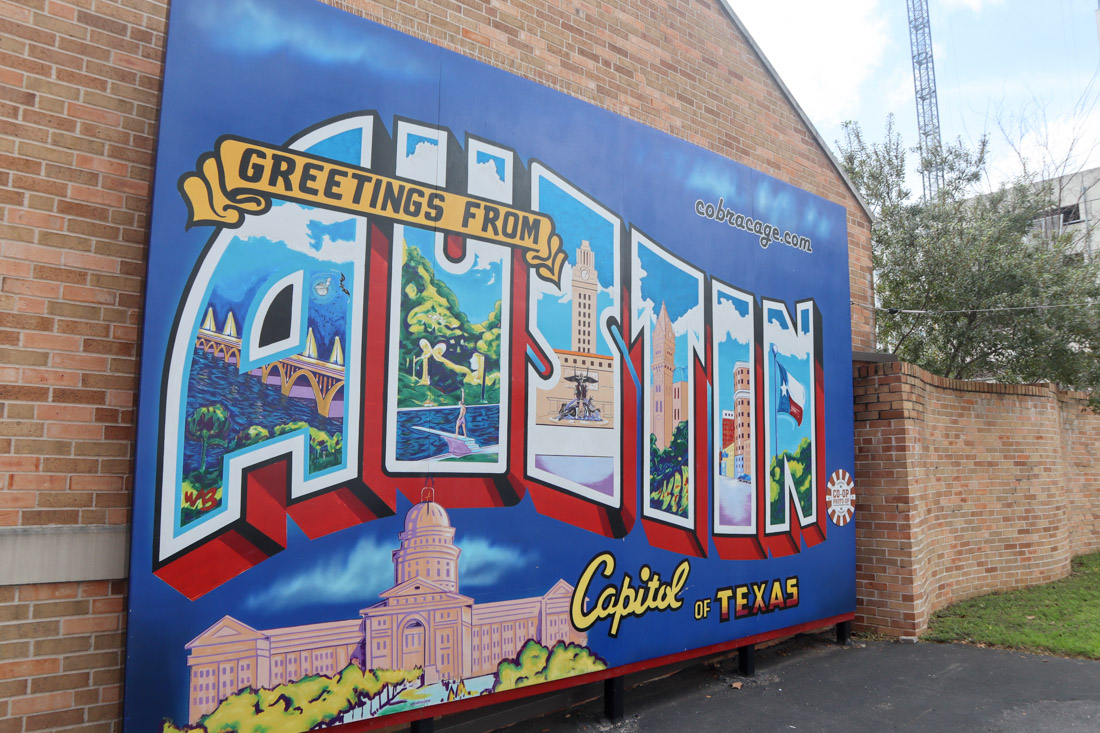 2. I Love You So Much Austin Wall
The second most popular mural can be found on the side of Jo's, a busy popular coffee shop (1300 S. Congress Avenue).
With red spray, the phrase "I love you so much" is handwritten on a pale green wall in the fun South Congress (SoCo) area of the city.

This visual declaration of love was an apology to the shop owner, written by her girlfriend, after a drunken argument.

Now couples and friends wait in long lines to get the cute yet cheesy shot.
We've also seen a photographer with a vintage polaroid camera hang about and offer to take people's photos for a small fee.
As you can see from the two images taken years apart, the wall is looked after. When there is a fresh lick of paint, the phrase is resprayed.
There's also a permanent I Hate You So Much Wall in Austin and we've even seen a bank hop on the trend! Read about it in our detailed Austin mural guide.*
3. Historic 6th Street
To celebrate Austin as the music capital of the world, Sanctuary Printshop created this patchwork style piece at 582 N Interstate 35 Frontage Rd in 2012.
The mural text says "Historic 6th Austin, Live Music Capital Of The World Since 1839".
"Don't Mess With Texas" also features in white against an orange background and the outline of the Texas map.
Many of the best places to eat can be found around 6th Street. Check out our Austin restaurants and food trucks guide here.
4. You're My Butter Half
I saw pictures of the You're My Butter Half mural before my first trip to Austin back in 2015.
This mural, which can be found on the wall of the United Way for Greater Austin at 2000 E Martin Luther King Jr Blvd, was part of a re-branding strategy for the community organization in 2012.
The love letter to the people of Greater Austin was designed by John Rockwell and painted by the Creative Suitcase team.
This mural has a mint green backdrop and a playful design – a slice of bread which reads "You're My" and a melting cube of butter that says "Butter Half".
It reminds me of the drive-in movie advert in Grease, where the hot dog bun asks the sausage to jump in. No idea why!
It's quite far out so we drove and parked up for free.
While this a popular romantic photo location in Austin, the roof of the mural creates a shadow so consider the time of day if you plan to do a couples shoot.
The you're my butter half message also has merchandise! We used a small tin with the print as our wedding ring holder when we got married at Lou Neff Point.
Let me know if this mural is where you decide to get your engagement photos in Austin! I'm a sucker for a love story.
5. Graffiti Wall in Austin
Unfortunately, the graffiti wall/park HOPE Outdoor Gallery (1101 Baylor St) is now closed.
We managed to grab some wedding pictures here in 2016 but when we went back to see the ever-changing murals in 2019 it was closed off.
There are plans to re-open a new location near the airport.
6. Tau Ceti
There is definitely something out of this world at the Tau Ceti mural on E 2nd Street and Brazos Street.
The bright, trippy triangle brightens up the muted tone of the tall building it slices in to.
You can watch the local artist, Josef Kristofoletti in action below.
The mural took three months to complete and covers 10 storeys.
There is absolutely no shortage of street art locations in Austin. To avoid inundating our post with every spot, we've created a whole guide to murals which you can read here.*
Outside Photo Locations in Austin
In this section of our guide, we'll detail green spaces and interesting architecture.
7. Zilker Park
Zilker Park is 358 acres of green space and home to Barton Springs (below) and Zilker Botanical Gardens. This is an all year round park!
In summer, families come to swim and in winter locals visit the annual Trail of Lights which you can read about in our festive guide to Austin.
This is where the famous Barton Creek Greenbelt begins.
Over 7 miles of trails for hiking, biking, climbing, swimming and sunbathing with multiple entry points.
This is a popular trail with locals so expect crowds at the weekends.
8. Zilker Botanical Gardens
Zilker Botanical Gardens is referred to as "The Jewel in the Heart of Austin".
The Botanics includes Taniguchi Japanese Garden which has Koi-filled ponds and a teahouse.
There are rose and herb gardens, a historic school house and a butterfly garden trail.
9. Barton Springs
On a hot day, Barton Springs (2201 Barton Springs Rd Zilker Park) feels like an oasis.
This 1000 foot long natural limestone pool is fed by underground springs with temperatures averaging 68-70 degrees.
Depths of the pool range from 0' to 18′.
Adult entry fee starts at $5 for locals.
The water is clean and there is a grassy embankment for sunbathing.
Note: alcohol and pets are not allowed at Barton Springs pool.
If you don't mind sitting on stones, there is a free watering hole right next to the official pool.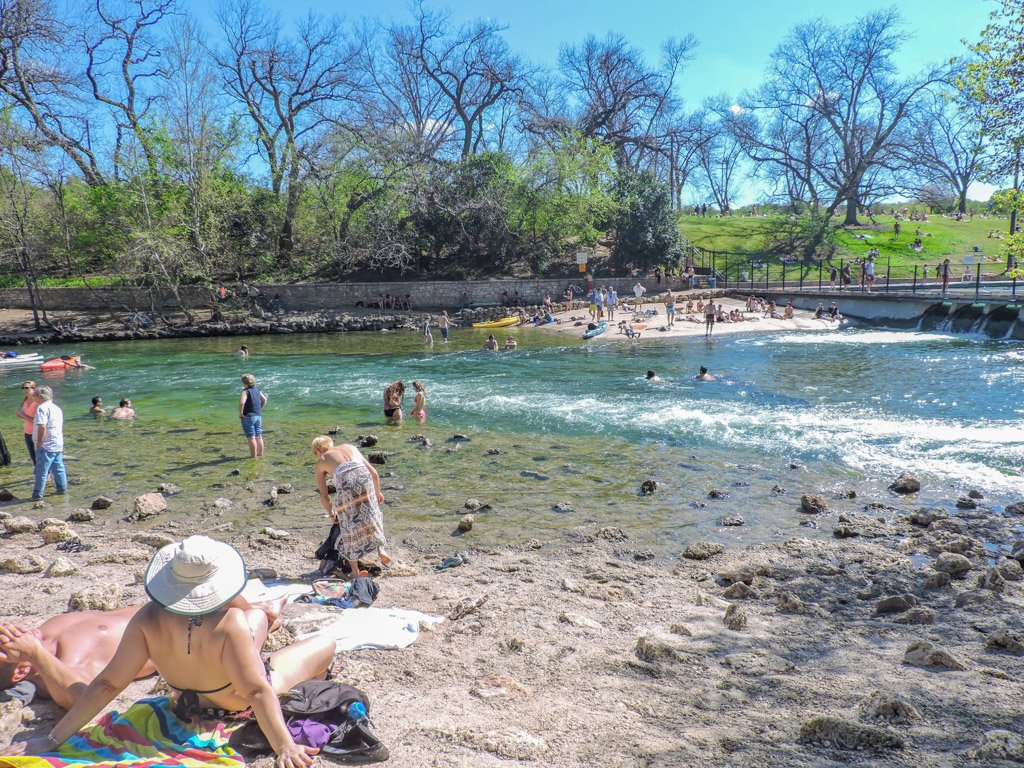 10. South Congress
South Congress Avenue is one of the coolest streets in Austin serving up a selection of photo opps.
11. Allens Boots
This iconic sign represents exactly what the shop has in store, cowboy boots and apparel including stylish hats and leather belts.
Allens Boots has taken pride of place on South Congress Avenue since 1977 and this family-owned store has floor to ceiling cowboy boots.
You can also look at the wall of fame which highlights all of the celebs they've kitted out.
Why not pick up a pair of boots or a hat for your Austin photoshoot?
12. Big Top Candy Store
This candy shop (1706 S Congress Ave) is like something out of Charlie and the Chocolate Factory!
Jars of colorful candy, circus-theme and ice-cream to go, be sure to get a snap at this SoCo treasure.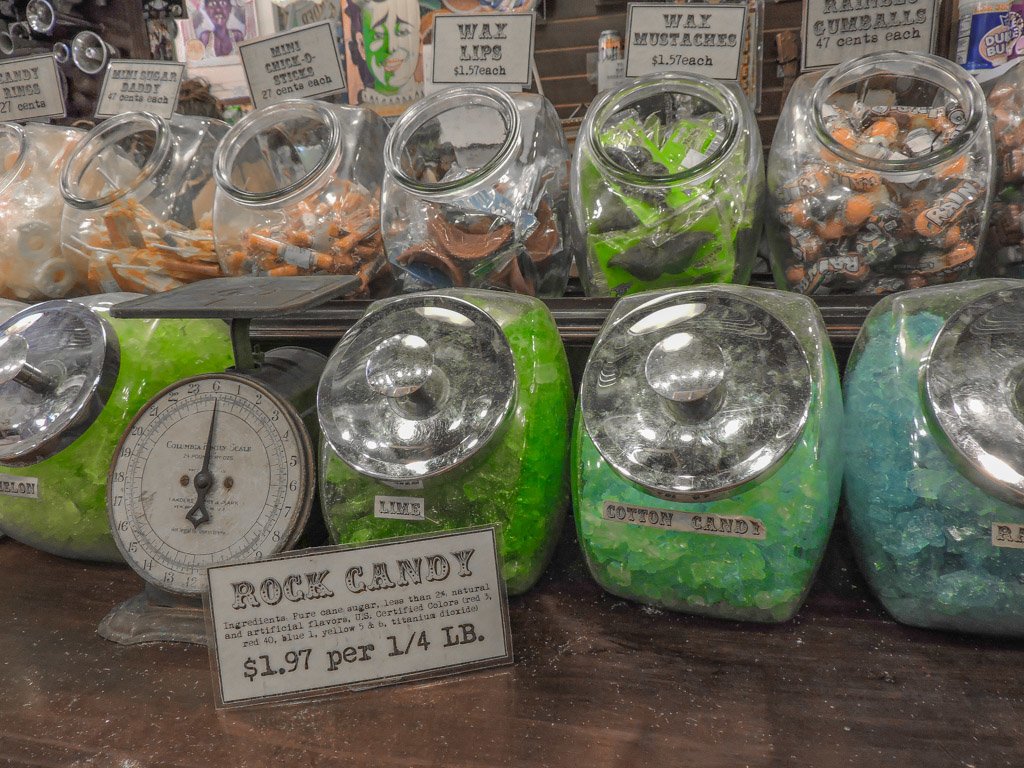 13. South Congress Bridge
Even before planning your trip to Austin, you probably knew that this city is famous for its flying bats!
From mid-spring, every night around sunset, thousands of free-tailed bats fly from South Congress Bridge over Lady Bird Lake.
Why? These bats live and have their pups under Ann W. Richards Congress Avenue Bridge.
According to Austin Bat Refuge, the best viewing is from mid-March to early May and from late July through mid-September. You can check the site to see what bat activity has been like.
You can view the flight from the top of the bridge, underneath it (north or south shoreline) or in the water on a boat tour.
Note: Flying a drone? See the official City of Austin drone regulations.
14. Texas State Capitol Building
The tree-lined path leading up to the three-story Sunset Red Texas Granite Capitol Building at 1100 Congress Ave creates a perfect frame for posing couples.
There are 22 acres with 17 monuments for you to investigate and find your own shots.
If you are interested in finding out more about the architecture and history, you can join the free 30 minute tour.
15. Cute Nail Studio
Love, love, love this painted wooden nail salon at East 7th.
We were lucky enough to meet someone who worked there and got permission to take a photo.
Follow the studio on Instagram here.
Definitely one of the cutest places to take photos in Austin, boom boom.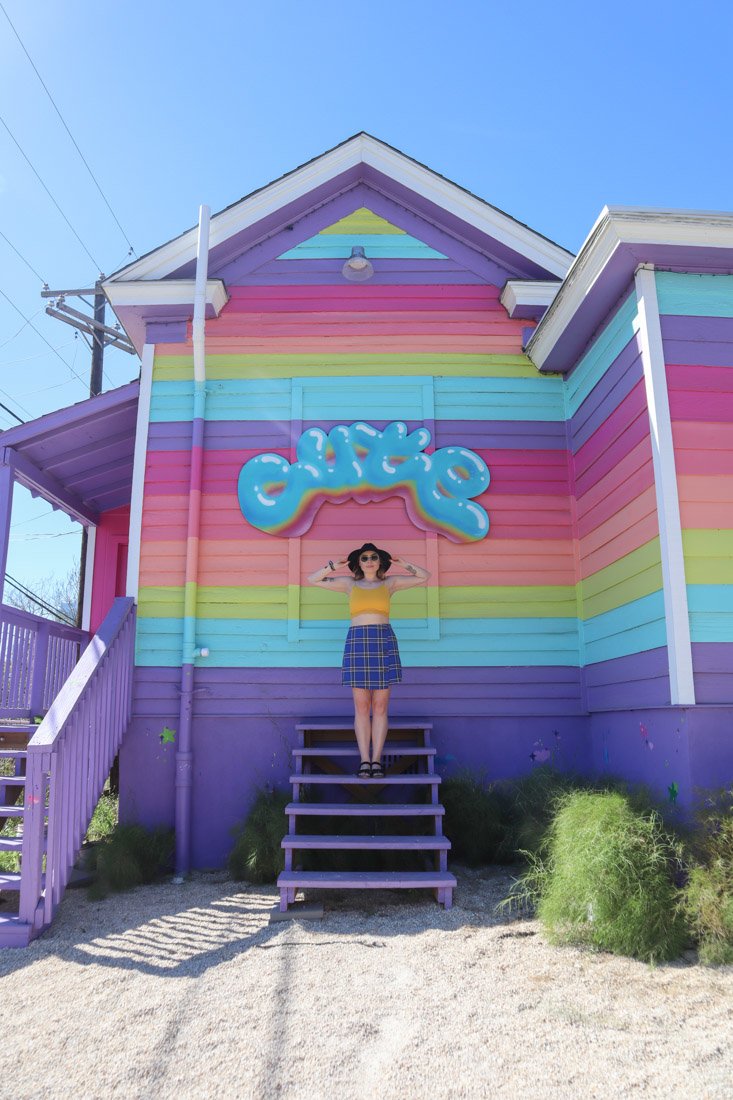 16. 360 Bridge Overlook
The Percy V. Pennybacker Jr. Bridge is referred to as the 360 Bridge and it has a viewing platform which can be reached by foot.
To get to the 360 Bridge Overlook, park up at the unmanned parking area on the northwest side of the bridge and walk up the very short hike beside the unofficial car park.
While the walk is short, you probably want to leave your heels in your pack.
If you like bridge shots, Pfluger Circle, near Downtown, is a unique option.
The industrial circular bridge unravels like an orange peel stuffed with greenery.
17. Flamingo Automotive
Another contender for cutest photo spot in Austin is Flamenco Automotive (3512 Guadalupe St).

It is located in a historical gas station that dates back to 1938 and it is pink!
Austin Skyline Pictures
Austin's skyline can be enjoyed from many locations around the city, including Barton Springs!
There are plenty of opportunities to capture the buildings against trees, water, bridges and traffic.
18. South Congress Avenue
Featuring yet again, the cool area of SoCo has one of my favorite skyline frames.
Cautiously consider the traffic if you plan to take a shot from South Congress Avenue over the bridge and into Downtown.
This alignment centers the State Capitol Building neatly and if you're lucky, like me, a man in cowboy attire will cross at the same time as you!
19. Lady Bird Lake
The Boardwalk Hike and Bike Trail along Lady Bird Lake provides ample shots of the downtown skyline.
While there are runners and cyclists along the river walk, e-scooters are not permitted.
The Boardwalk works as an Austin skyline at night location too.
20. Lou Neff Point
I'm biased as Lou Neff Point is where we eloped to 2016!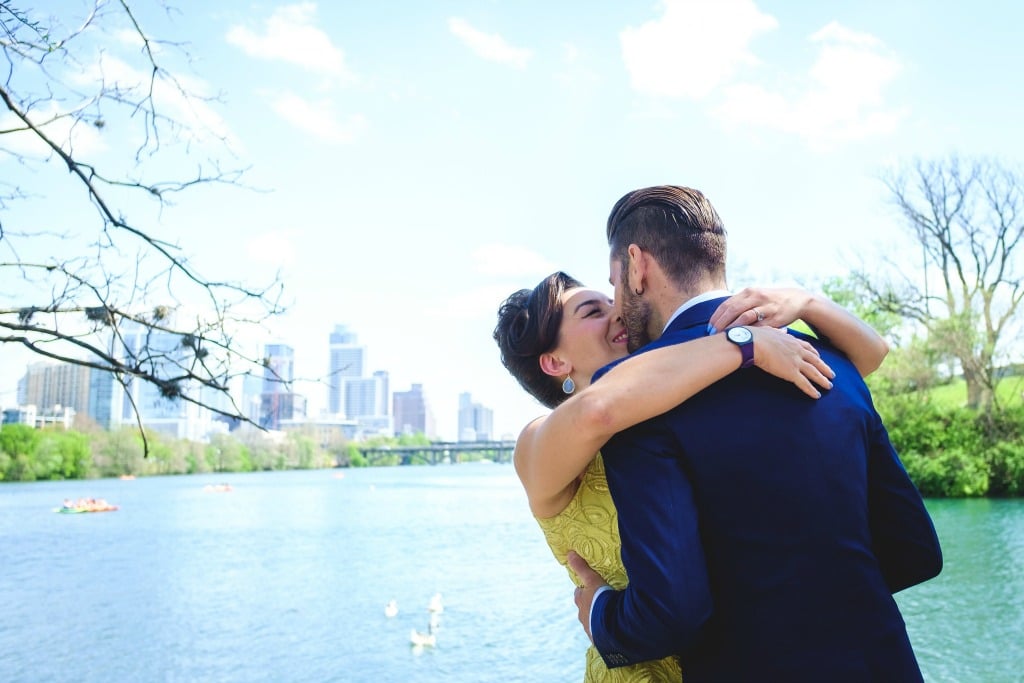 Sunset Spots in Austin
Any of the above skyline locations will also double up as a sunset spot. Other areas to consider include the following suggestions.
21. Downtown
The silver shiny buildings against the pastel sunset can work as a lovely contrast.
22. State Capitol Building
Another location you need to be careful crossing for but Texas State Capitol looks just as good blinded by lights as it does surrounded by trees during the day.
23. Covert Park at Mount Bonnell
Mount Bonnel is a super popular sundown spot for locals.
The views reach over the Colorado River and Hill Country.
At 775 ft above sea level, it is said to be the highest point within Austin City Limits.
There are just over 100 steps to climb so you have to work for the views. Wear sensible-ish shoes.
Free car parking is available at the base of Mount Bonnell.
24. The Oasis at Lake Travis
Before we dive into the most photogenic bars and eateries, there is one standout sunset viewpoint a little outside of the city.
Serving nachos and margaritas, The Oasis is a landmark sunset spot overlooking Lake Travis from its tiered outdoor decks.
The drive takes around 45 – 60 minutes depending on the traffic.
Iconic Austin Restaurants and Bars
25. Ciscos
Cisco's Restaurant (1511 E 6th St) is one of our favorite breakfast spots in Austin.

The diner has throwback decor, a jukebox on display, mimosas, baskets for chips, tasty breakfast tacos and friendly staff.
26. Lazarus Brewing Co
Close to Cisco's on East 6th is Lazarus (1902 E 6th St), Craig's go-to craft beer bar for live music.
Fairy lights line the no-fuss wooden structure and there are benches outside.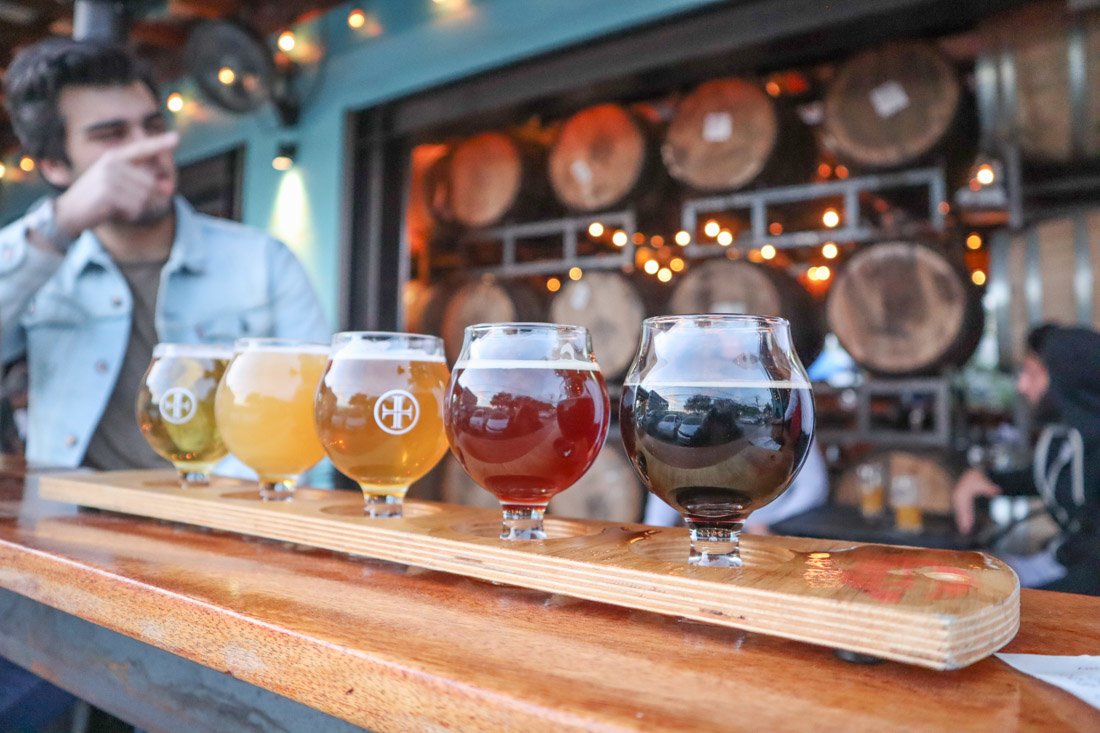 27. Cedar Street Courtyard
Cedar Street Courtyard (208 W 4th St) is a lovely outdoors music space with inside bars.
28. South Congress Cafe
Hip Bloody Mary and brunch stop at 1600 S Congress Ave. I enjoyed the biscuits and Mimosas.
Photogenic Hotels
If browsing Instagrammable places in Austin on IG you'll probably come across hotels as much as murals.
29. Westin Austin Downtown Hotel
Good news for skyline and photography fans who can't quite afford to stay at one of the downtown hotels in Austin!
The Westin Downtown has a rooftop pool which visitors can use, providing you buy drinks at the bar.
We spent a lazy afternoon here, nursing our SXSW blues.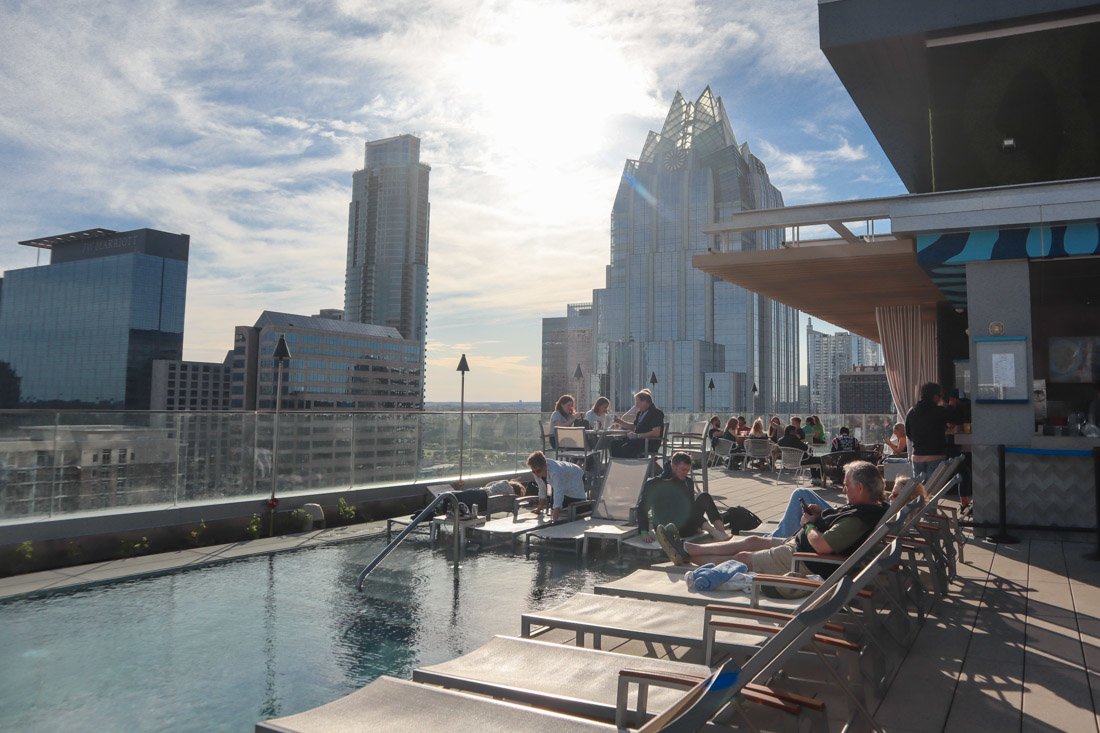 30. Fairmont Austin
Day passes are available at the Fairmont (Red River) and you can hire cabanas if you want to get a cute summer shot.
31. Hotel Saint Celica
When searching for wedding photographers for our own Austin wedding, Hotel Saint Celica popped up in blog posts frequently.
The "Soul" sign by the swimming pool is the most popular image associated with the hotel but its courtyard wins many brides over.
The hotel is named after the patron saint of music and poetry which is pretty cool and its poolside bungalows all nod to music heavyweights.
32. Hotel San Jose, SoCo
Hotel San Jose describes itself as a "40 room urban bungalow-style hotel" and the first thing that grabs the eye is just how lush with greenery it is.

This boutique hotel is a popular "getting ready" location for wedding shoots.
33. Austin Motel
Austin Motel is a 1930s-era retro motor inn converted into a hip hotel.
Kitsch decor, kidney-shaped swimming pool and 'that' sign, this adorable accommodation is a fun place for photographers, and auto-mode ameuters, to stay.
34. Airstream
The city is known for its food trucks but guess what happens when some trucks are retired?
They become cute airstream accommodation perfect for your Austin Instagram photos.
We stayed in a lovely airstream in the east side of the city.
If you're really into unique accommodation, give our treehouse cabins in Texas guide a read!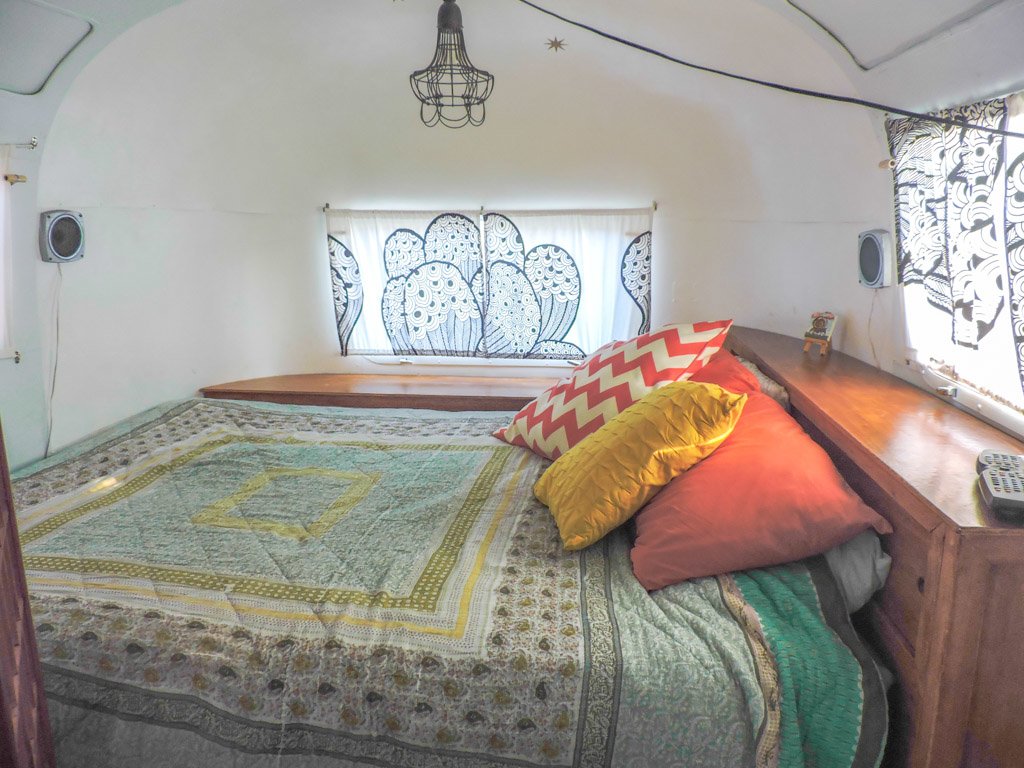 Austin Photographers
If you are looking for a milestone event photoshoot or want to hand the skills over to a professional to speed up the photo-taking process check out these pro photographers.
Discounts for group bookings!
Austin Instagram Spot Map
To help navigate the best places to take photos around Austin I've put together this map.
It is broken into layers which you can select depending on what type of photo location you are after.
---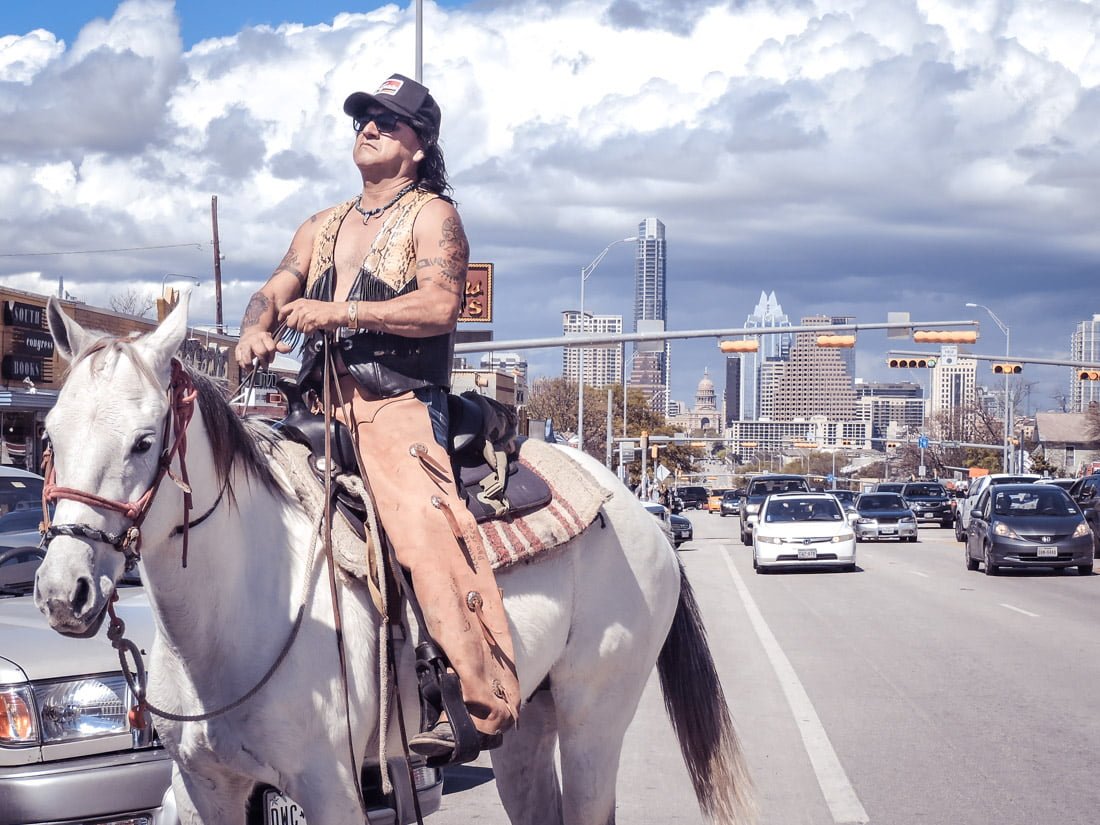 Save for later! Bookmark to your Austin planning board
Any questions or comments? Just ask below.