This article has links to products and services we love, which we may make commission from.
The 516-mile loop called the North Coast 500 has fast become one of the top things to do in Scotland. Thousands of national and international visitors are heading to the Highlands to drive from Inverness to John o' Groats and back down again. When planning your North Coast 500 trip there are a few things you need to consider driving in Scotland and the NC500 itself. Here are my tips, as a Scot and travel lovers, so you can get the best out of the Highlands tour.
Warning; the following is very important information told with a bit of banter.
---
» Don't miss our NC500 itinerary! Click here to read it
---
Planning Your North Coast 500 Trip
1. North Coast 500 is Popular, Like Rome Popular
One of the most visited cities in Europe is Rome. One of the most popular experiences in Scotland is the NC500.
Be prepared to be sharing the road with other cars, bikes and motorhomes.
Book your accommodation as soon as you know your route, or consider camping.
2. It Rains
As they say, there's no such things as bad weather, just bad clothing.
Pack sensibly. Get a decent waterproof coat.
Invest in waterproof hiking shoes or boots.
Rain can make you feel colder too, lots of layers are key. We got very lucky most days…
3. It Gets Dark
Regardless of how much stamina you have for the NC500, the sun will dictate how long you can stay on the road.
As darkness falls, you are best to get to your base for the night, whether that be a town or tent.
Look up, see the stars.
4. Midges are not Myths Like Nessie
Midges are small insects with wings that nip the skin and leave a mark.
These bites can be itchy, some people swell up in reaction.
5. How do I Avoid Midges?
Travel during the low season, November to February, to avoid midges.
Obviously, no one wants to travel in the Highlands during that time so alternative arrangements are:
Avoid dusk.

Stay away from stagnant water.

Go to windy areas of the NC500.

Pack midge veils/hats.
Oh wait, you think Nessie is real? Wrong! But haggis really is a wee animal that roams the fields. Keep your eyes open and camera ready.
6. There's Limited 3G Never Mind 4 0r 5G
We are mostly accustomed to 4G coverage in Central Scotland but the further north you go, the patchier coverage gets.
It's imperative that you pack a map and take note of your accommodation, tour details and breakdown information before you leave.
You can download maps before you leave your accommodation, just don't go off the route or you'll lose the data.
Download your music playlists too. Add these Scottish bands to a playlist for an authentic Scotland road trip:
Aberfeldy
Admiral FallowArab Strap
Aztec Camera
Bay City Rollers (rocked tartan trews before me),
Belle and Sebastian
Biffy Clyro
Big Country
The BlueBells
Camera Obscura
Lewis Capaldi (follow him on social media, very funny)
Edwyn Collins
Darius Danesh
Deacon Blue
Franz Ferdinand
The Fratellis
Glasvegas
Calvin Harris
Nina NesbittPaolo Nutini (hero fae Paisley)
The Phantom Band
The Proclaimers (of course)
Snow Patrol
Texas
Travis
KT Tunstall
The Twilight Sad
Siobhan Wilson
Invest in a battery pack.
7. There are ATMs in Bigger Towns.
The first time I went to Ullapool I asked my friend if there were cash machine (ATMs) in her hometown of Ullapool. THREE, she replied. Questions like that annoy Highlanders apparently!
Jokes aside, bring ample amounts of cash (we accept Scottish and English notes, hint hint London) for the smaller shops that don't accept card.
We use chip and pin and contactless for debit and credit card payments.
American Express is the least accepted card in Scotland. Always best to carry a backup.
North Coast 500 Roads
8. We Drive on the Left
Unlike many other European countries, we drive on the left in the UK just to make those single track roads even more challenging for international guests.
This means you need to navigate the gear stick and handbrake on the left-hand side too.
If you are bringing your own car remember to pack your registration, ownership documents, licence and insurance.
You have to be 18 to drive in Scotland, usually 21 to hire a car. You must have insurance.
As an ex Avis agent, I recommend getting the additional insurance to cover the excess. If you hit a deer, it leaves a mess (a customer actually did this when I worked at Avis, he was distraught for the deer and the bill).
Friends from the USA, we don't have 'turn right on red' to Craig's annoyance.
Remember to always wear a seatbelt. It's the law.
9. Animals Drive on Either Side
While rush hour isn't really an issue on the NC500, animals can be!
Be patient with cows, sheep, birds and deer on the NC500 roads.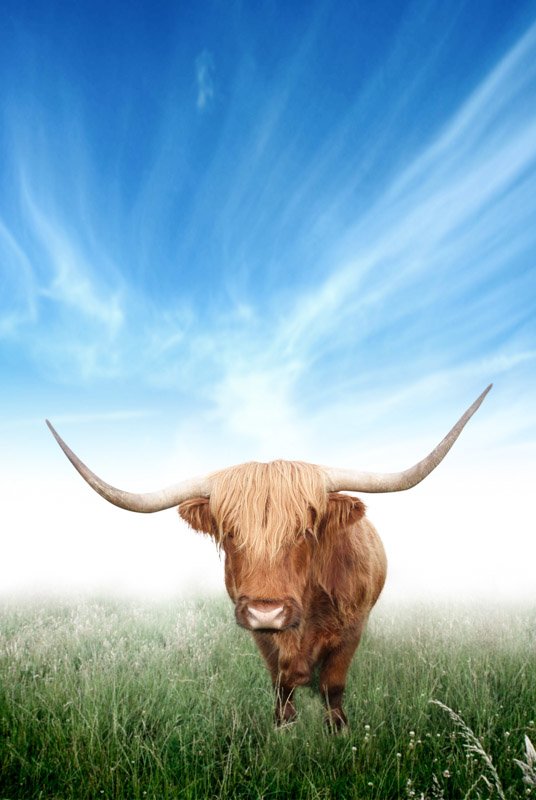 10. The Speed Limit is 60 MPH for Cars
Unless stated otherwise.
Single-track roads, which dominate the Scottish Highlands, have a speed limit of 60 miles per hour (MPH) for cars. For motorhomes, it is 50 MPH. However, it is unlikely that you will be going at this pace often during your trip.
In built-up areas, the speed limit is 30 or 20 MPH.
Signposts will tell you which speed is the law.
Around the rest of Scotland, motorways/dual carriageways are set at 70 MPH for cars, 60 MPH for bigger vehicles.
Local police have toyed with a "pan-Highland road safety plan" to teach visitors how to drive carefully on our roads.
11. Zebra Crossings Mean Stop
Zebra crossings are black and white stripes on the road.
If someone is at a zebra crossing we let them walk over. It's as simple as that.
12. Our Roads are 'A' Roads
Forget 70MPH motorways, the Highlands is home to the single track road. That means the road has one lane!
You need a bit of patience and the ability to move over on the NC500.
There are passing places dotted around the roads, use these to pull in if you see a vehicle coming. Give the oncoming driver a wee wave or flash of the lights if they let you pass.
Remember, these roads are for locals too. They need to get to work or to the local shop so be considerate. Here's an image of the infamous Bealach na Bà, more on it below.
13. The Roads Get Dark
Naturally, in rural areas we don't want our roads polluted by lights, we need to be able to see the stars!
If you are caught driving to your destination in the dark, only use your full beam when there are no other vehicles on the road.
If at a passing place on a single track road, dim the headlights to just sidelights to avoid blinding the car who is passing.
14. We're Roundabout Daft
We love roundabouts in Scotland. Our news towns are jam-packed with them. In Glenrothes, if Fife, there are more roundabouts than people.
Roundabouts are circles we drive around. They tend to have three to five options for leaving. Always approach the roundabout on the left and signal if you are going left or right round.
15. Bealach na Bà is Not a Sound You Make When You Sneeze
Crazy road! Crazy views!
It all starts with a red and blue sign.
Bealach na Bà (Pass of the Cattle) is a winding road that peaks at 2053ft (625.7 metres) offering views of Wester Ross, the whole of Skye, and the Islands of Rum and the Outer Hebrides.
Larger caravans and motorhomes must use an alternative route. If your van is bigger than a VW T5 conversion respect the rules.
16. The North Coast 500 isn't Wasn't Actually Signposted
There are now brown tourist NC500 signs around the Highlands.
You will see lots of Highlands attractions with brown signs t00.
The local towns and villages will be signposted so look out for where you are going next.
17. You Don't Have to Drive!
Hire a tour guide to do it for you. NC500 tours start at one to four-day trips so you can decide which suits your needs best.
---
» Click to read about the North Coast 500 tours in full
---
18. Zero Tolerance for Drink Driving
In Scotland, there is a zero-tolerance for drinking and then driving. This includes during a p*ss up and the next morning.
Plan to partake in the water of life? Invest in a breathalyser to check the next morning fumes before setting off.

19. You Can't Use Your Phone While Driving
That means no calls, texts or changing tunes.
Best to have a portable phone holder.
---
» Read next: our road trip packing list
---
20. People Sh*t on the NC500 and That's Not Cool
Seriously, hang back at your accommodation for an hour if you know your coffee induces your morning dump.
I was disgusted to hear from a local ranger that visitors on the NC50 are doing their business by the side of the road.
In Scotland you get fined for not picking up your dog's poop, I am guessing the same goes for human faeces? Be a decent person and use a loo.
Most gas/petrol stations have public toilets. As do leisure centres and tourist visitor offices.
21. Petrol Gets Expensive
You won't be surprised to hear this but gas/petrol is expensive in the Highlands so ensure you fill up in Inverness.
It is best to use a petrol/gas station whenever you are half full to avoid any awkward breakdowns.
Food is more expensive than in the central belt but we encourage you to buy local and support the locals living in the Highlands.
Unlike in our cities, petrol stations are not open 24/7.
22. Petrol or Diesel?
Double, triple check which type of fuel your hire car or motorhome takes. If you use the wrong fuel it will cost you a bomb and your NC500 trip will be delayed for a good while.
23. There's No Right Way Round
This is the most popular question about the NC500 – which way do I drive it?
It doesn't matter whether you go clockwise or counterclockwise. Some think that east to west is best because they prefer the west coast scenery but that's a personal choice.
If you are doing a side trip to Orkney (east) or Isle of Lewis and Skye (west) you are best to arrive with plenty of daylight so factor that into your decision.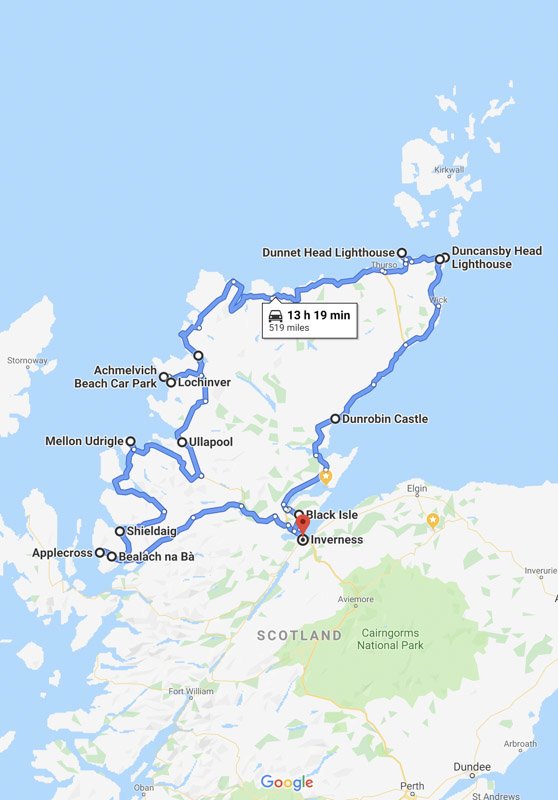 North Coast 500 Accommodation

24. Accommodation Sells Out
The curse of such an easy muse for social media shares is that the NC500 is really freaking popular.
With popularity comes booked out accommodation. Make sure you book up as soon as you know your route or bring a tent in case you can't get anything.
---
» Don't leave it until last minute: here's our NC500 accommodation guide
---

25. Bed and Breakfasts are Just Lovely!
I know it might seem a strange way of holidaying but staying in a local's house and having a breakfast chit chat in the morning is really really lovely.
Traditional bed and breakfast owners have been in the industry for years and have the best stories about the area! Go on, ditch the hotel for one night and try a Scottish B&B.
26. Wild Camping Isn't Really Hot Right Now
Unzipping your tent to wilderness each morning does sound delightful, but there is a Scottish Outdoor Access Code when it comes to wild camping in Scotland.
The rules state you can't camp near your vehicle which becomes problematic for those doing the NC500 with a car.
Wild camping is noising some locals up so read the code carefully and commit.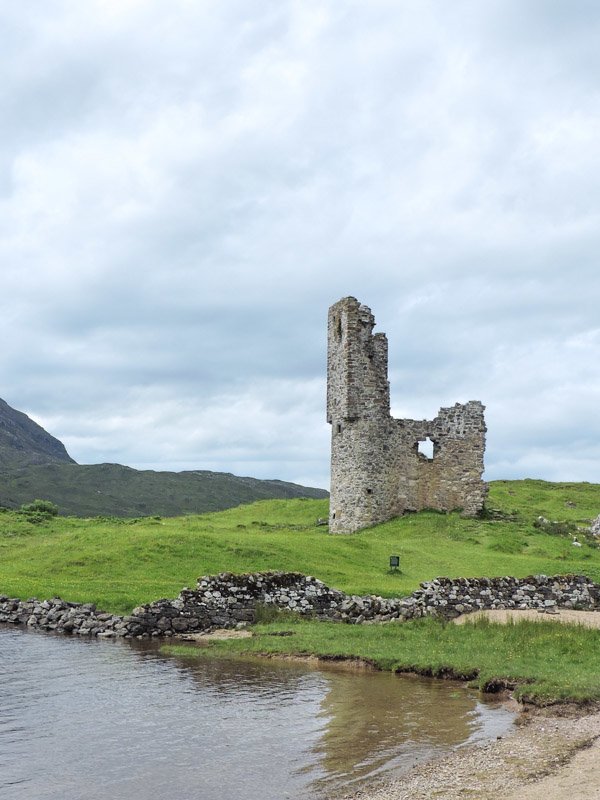 General NC500 Tips
27. The Beaches are White and the Water is Turquoise
No sarcastic tone or hidden joke here. The North Coast 500 beaches are impeccable. You just have to hope you get the weather. The Universe to cruel!
---
» Thinking of camping or taking a motorhome? here's our list of campsites
---
28. There Are Lots of Hikes
Pack your hiking boots and hit the hills. The NC500 has lots of lovely hikes including Stac Pollaidh at Ullapool.
What a great way to stretch the legs after a morning on the road.
29. Dogs Can NC500 Too!
There is lots of dog-friendly accommodation on the NC500 so our fur babies don't have to miss out of the fresh air and long walks.
30. Langoustine is Awesome
Try it at the Applecross Inn. I saw a tourist ask how to eat them so I asked too. The staff were happy to explain.
There's lots of delicious food to try on the NC500. Support local.
31. Drones are Often Restricted
Check the signs, locals are growing tired of bad drone behaviour. Droney no dae that.
Final Words
So that's the North Coast 500 in a nutshell! I hope you found our tips helpful while you plan the trip of a lifetime (or the year anyway).
This road trip loop really is an awesome way to see some of the most beautiful parts of Scotland.
---
North Coast 500 Guides
We're NC500 daft! Please check out our free guides to help with your planning:
Other Scotland guides:
---
Save for later! Pin to your Scotland board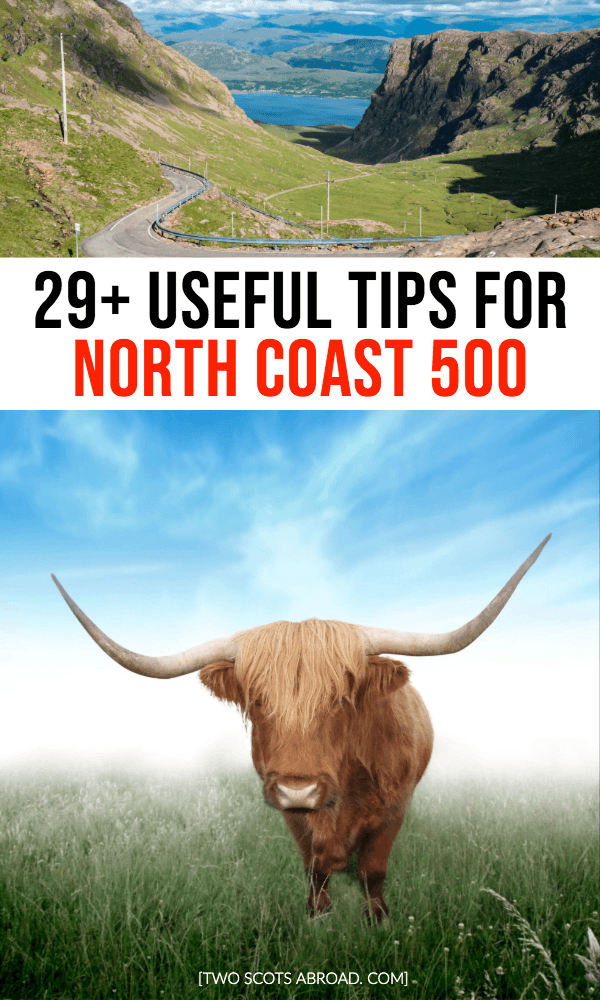 Did we miss anything?
Tell us in the comments below.