This article has links to products and services we love, which we may make commission from.
If you want to start a blog, or even a second or third blog, and you need some help getting going, these instructions will help you go through the steps one-by-one. Starting a blog, even if you've done it before, is all about making important decisions and implementing them in the correct order.
I've set up over a dozen blogs and websites, myself. You'd think it would get easier, but there are so many steps involved in creating a blog. It's very easy to forgot some of the requirements, or even do them in the wrong order.
Following the steps below, we'll take you from the very first step of choosing a blog name, to purchasing a domain, setting up hosting, installing WordPress, a theme, and the required plugins.
How to Start Your Own Blog in 10 Easy Steps
Many people start blogs just record their thoughts or connect with family, not necessarily as a business or a professional website.
If you're really only starting a blog for personal reasons, I suggest you head over to wordpress.com or blogspot.com and sign up for a free site. It's really easy and you'll be publishing your first post in no time.
But if there's even a small chance you might want to take your blog in a more professional direction – whether you're hoping to eventually make money from it, or not – take the time to set it up properly and think through all of the choices before getting started.
This will save you loads of time and effort in the long run and will set you up for blogging success.
If you've decided to create a professional blog or website – or maybe even a second one, that's great! Now, prepare yourself, because it will take some time to get it all set up and running.
1. Create a Well-Thought out Plan for your Blog
Don't skip this step!
The most important first step to creating a successful blog is to completely think through the plan for your blog. Without a solid plan, if you just forge ahead without thinking it through, you could end up with a site that just doesn't make sense.
Oftentimes, we have these great ideas for a website, but no matter how great the idea, if there is no audience, no demand for the information, and/or no way to monetize it, you could be putting in a lot of work with little to no reward.
Create a Business Plan
This doesn't have to be some extensive report that's uber professional, but you should create some sort of business plan. Your business plan should include:
What is the primary focus?
Who is your audience?
What are the main keywords you will target? Is there search volume proving this keywords to be in demand?
How difficult is the competition for target keywords? Will you be able to get Google traffic quickly?
How will you make money?
What will you sell? Is there a demand for these products?
Are there affiliate programs for your niche?
How many other competitors are there in this niche?
How do you plan to gain backlinks to your content?
What is your content plan?
How many posts will you write per week?
Will you hire help?
Decide on a Blog Name
One of the most important decisions you have to make is your blog name. You want it to express your personality in some way, but you don't want to be so creative that people don't get it or think it's ostentatious.
Most of all, you don't want it to be generic or too much like anyone else's. If you've seen it before, it's not a great idea.
You can still focus on a topic that's been covered, but try to be more creative with your blog name.
You might have heard somewhere that your blog name should contain the niche keywords you're aiming at, but from experience I haven't found that to be true.
To the contrary, it can make your blog sound spammy or too sales oriented.
Examples of this would be: bestcampervans.com, makeupreviews.com
Choose something:
Easy to remember
Easy to spell and spelled correctly
Easy to say
That doesn't need to be constantly explained
That clearly demonstrates what your aim is
That is available
Learn from Laura's Mistake
When I chose my name, I went through dozens before I found one that I liked and that was available. I settled on Savored Journeys before I thought through all the possible issues that might arise from that name.
I'm sure you can see this coming… In many parts of the world, savored is spelled savoured.
I now have to explain that it's the U.S. spelling.
This issue was solved by buying the domain savouredjourneys.com and redirecting it to savoredjourneys.com.
But it was a hassle I wish I had avoided.
Down the road a bit, I learned that someone started a site called savouredjourney.com.
There may be many different spellings or variations of your site that you want to keep for yourself.
If this is the case, be sure to look up every possible spelling to make sure they're all free before you proceed.
The last thing you want is to create a site that has a very similar name to another.
Check the Domain
No matter what you end up choosing, it's only a good idea if the domain is available or can be purchased. If your awesome name is already in use or the domain belongs to someone else, it's no longer awesome.
You can use a service like Namecheap to research available domains.
I like Namecheap because it's a reliable and easy way to search for a free domain, and it offers many other suggestions and extensions.
I suggest you make a list of at least 20 possible names and then start checking the availability.
Don't get attached to something until you know if it's free.
The internet is a saturated place. Be prepared for all of your ideas to be taken. You have to get pretty unique to find something.
Check Social Media for a Handle
Once you've found a domain name that meets the criteria and that is available, you'll want to pass it through the social media channels to make sure it's available there too.
For instance, if you choose the domain 'amazingrecipes.com' then you should try to secure @amazingrecipes on every social media channel.
This makes it very easy for people to find you, retweet you, like you, and engage with your profile.
It's best to avoid domains where you'll have to shorten or change your name on social media, but if you can't, be sure to choose something similar, like @amazingrecs.
We are finding these days that although some social media channel handles have been taken, the accounts are no longer active – this is a decision you would need to weigh up before committing to a name.
2. Purchase the Domain Name
With Namecheap, you can buy a domain for less than $10 per year.
If you feel committed to the domain, you can purchase it for two years or more.
It is also recommended to buy the co.uk and/or .org of your domain, plus any variations there might be, to avoid any competitors purchasing it in the future.
If the .co.uk isn't free, I would refrain from using that domain and go back to the drawing board.
Sorry! You don't want to jump on the back of an already established brand.
Once you've found a free domain name that you like, go ahead and purchase it.
3. Choose a Host
Choosing a host for your first year is not that tricky.
At this stage, you are probably unsure about the longevity of your blog, so here a few things to consider when host shopping:
Is there 24/7 chat for customer service for when there are meltdowns? And there will be many.
Is it affordable? You shouldn't be paying more than $10 per month for a shared hosting plan.
Do they have a low downtime record and good reviews?
PRO TIP: If this is your second or third site, you may be able to host all of your sites on one server/plan. Most plans allow you to host more than one site, as long as the resources you've purchased under the plan are large enough to host the sites.
What is Shared Hosting?
Shared hosting is where hundreds or even thousands of websites share a single server.
While that might sound daunting, it's perfectly normal for new sites with low traffic to purchase that affordable option. It's not until your site grows that you'll want to move away from shared hosting.
What is Dedicated or VPS Hosting?
If you are choosing a host for a second site and expect traffic to increase quickly, consider dedicated or virtual private server hosting.
This is where you have your own server which can make your site faster, because it is not fighting other sites for resources.
Dedicated servers can be very expensive and are likely not necessary until you've reached a high level of traffic. A VPS or Cloud server is a great, lower-cost, alternative.
Recommended Hosting Plan Options
Everyone has their opinion on hosting plans. However, having hosted sites on many different plans, we have our own list of recommended hosts that we think suit most, if not all, new websites.
A2 Hosting
A2 is another hosting provider you might want to consider. I use A2 for all seven of my websites, including this site, Make Traffic Happen.
They have a lot of different hosting options, so it won't matter if you have a brand new blog or you need to step up your plan to expand your business.
They are very helpful and the customer support is good as long as you call instead of chatting – the agents who run the online chat aren't very experienced.
I use the VPS Hosting package, which is a relatively cheap plan, compared to similar plans. You can host multiple sites on this one plan, so if this is your second or third site, you won't have to get new hosting for each site.
Pros of A2 Hosting
Many different options, from basic shared hosting to professional-level dedicated hosting
Affordable
Great customer service
Turbo servers that claim to be 20x faster
Includes free SSL certificate
Cons of A2 Hosting
Online chat support is not great
They don't often warn you about downtime, so you need to be vigilant on your own
Cloudways
Instead of using a single server, your website can tap into a "cluster" that uses resources from a centralized pool. To reach customer service you create a ticket in your dashboard. Replies are usually within a couple of hours.
Gemma uses Cloudways for hosting. She's on the DigitalOcean hosting package. Cloud hosting is a type of web hosting which uses multiple different servers to balance the load and maximize uptime.
Pros
Affordable cloud hosting, so great for growing sites
I've experienced a crazy spike in traffic with no downtime
Uses multiple cloud servers to share the load, rather than one shared server
They offer free migration of your existing site, when you move to Cloudways.
Cons
More expensive than starter packages
No 24/7 chatbox, ticket only
Setting Up Your Domain and Host
Here's the step-by-step instructions for setting up with a Namecheap domain and one of the hosting packages listed above. Most domain registration sites have a similar set up, in case you go with someone else.
Brainstorm a brand name, purchase the domain using Namecheap
Also buy .co.uk and .org
Navigate to the hosting website
Choose host package which is best for your needs
Sign up and purchase
Use the correct email address as this is where an essential email is sent
Keep a note of your password as you need that for the next step
Connecting Your Domain and Host
Log in to your Namecheap account
Click on Domain List
Choose .com and then the 'manage' button
Look for 'nameservers'
Select 'Custom DNS'
Log in to your hosting account
Click on Domains and choose the 'manage' button
Copy the nameserver 1 into Namecheap
Copy the nameserver 2 into Namecheap
Click the green tick in Namecheap
Done
How Long Does It Take?
It can take anywhere from a few minutes to 48 hours to propagate your new domain. A 'website coming soon' page will appear on your URL once the process has finished.
4. Download WordPress
The next step in creating your blog is to download WordPress. Some hosts, like A2, will install WordPress for you when you set up your hosting. If that's not included in your package, you'll have to follow a series of steps to download WordPress.
This process is different on every hosting plan, so it's not possible for us to reproduce the steps.
The best way to proceed is to either Google your hosting plan and "install WordPress", or to get in touch with the host and ask for their instructions.
Note: There are other content management systems besides WordPress, like Wix and Squarespace. However, we don't recommend these other platforms.
The reason is that WordPress allows so much more customization. It allows you to have complete control of your site, so you can tailor it to your heart's content.
Are you confused about WordPress versus WordPress.com?

These are two separate things.

WordPress.com is a commercial site where you can host your blog for free, with limitations – the two most important being that your domain will be yoursite.wordpress.com and that you cannot upload or alter your own site template, which will restrict your creativity.

It runs on the open-source WordPress platform and is accessed at WordPress.com.
5. Build Your Site in WordPress
Now that you've got a fresh install of WordPress, you can log in to your site and begin building your perfect blog.
To log in, go to your new domain and add /wp-admin/ to the end of the URL, like this: www.mydomain.com/wp-admin/.
You will be presented with a login screen, which is where you will paste in the admin username and password that you created when installing WordPress in the last step.
Now on to the fun part – designing your blog!
6. Design Your Blog
Designing your blog is the fun part, but it's not incredibly easy if you don't know anything about website design, coding or graphics.
In order to really do your blog justice and make it look professional, you'll either need to become a jack of all trades, or hire someone to do it for you.
If you don't want to spend a lot of money, you will need to learn how to do it yourself.
Choose a Theme
First thing is to pick a theme. You can search through dozens of free templates on the wordpress.org theme directory or a popular theme sites like Envato Market.
The theme we use for this site is called Flatsome, which can be purchased through the Envato market for around $59.
It has it's own page builder, which makes it very easy to use. I'm currently using this theme for all of my website because it's so easy to create any layout you want.
There are dozens of other themes to choose from in various categories.
Use the search bar to look for "blog themes".
You can also ask other bloggers for theme suggestions.
Many like Astra, OceanWP, and the Genesis framework.
You might be hesitant to buy a premium theme when you're just starting out since you're not yet making any money from your blog, but it is a good investment and will keep you from having to redesign your blog.
Purchased themes are updated frequently with new features, offer support, and are more robust and powerful.
We prefer buying a theme and designing your site yourself over paying a designer or web developer to create a theme from scratch for you.
Once you've chosen a theme, you'll need to install it on WordPress.
Generally, the theme will come with instructions for installation, and it's relatively straightforward.
It's when you want to start getting creative and changing parts of the theme that you'll need to invest more time and knowledge into it.
Creating a child theme is a good idea if you're going to make changes, so those changes don't get overwritten in an upgrade.
Design a Logo
Hopefully, you were considering possible logo designs when you thought up your name, so you already have some ideas.
If not, spend some time envisioning what you'd like your logo to look like.
Check out other blogs to see what the current design trend is.
Currently, small logos in the upper left corner of the site is trending, rather than large full-width logos.
If you're not graphically inclined, you'll probably need to hire someone to design your logo.
It's better to put a little money into your logo than to do it yourself and end up with something poorly designed.
The logo is the face of your blog. If it's not professional, you will lose respect and trust for your readers.
We went through many different versions of our logo before we got to one we liked.
Consider hiring a designer from popular sites like fiverr.com or 99designs.com.
Check out both and decide which is right for you.
Create a Tag Line
While a tagline isn't as critical as the other elements of your blog, it is still important.
You want to write a tagline that is succinct and clearly explains the message of your site.
My tagline on Savored Journeys is "Affordable travel, food and wine". It's not fancy, but it gets the message across.
Twitter: It's what's happening.
Edinburgh Airport: Where Scotland Meets The World
Batoko: We're rubbish. Literally.
Download Plugins
WordPress offers a great set of tools for you to run your site efficiently, but sometimes a specific functionality you require isn't available.
That's when plugins come in handy. Plugins can also help you manage site speed, optimize images and provide caching and security.
The types of plugins you need to get started:
SEO assistance: We recommend using SEOPress or Rank Math to help with structural elements of your blog post and to write the meta-description for a page, as well as to generate a site map.
Image optimization: There are many plugins that can do the job of optimizing your images. They vary in price and functionality. Some we recommend are Shortpixel, Smush, EWWW and Robin Image Optimizer.
Caching Plugin: You'll need a plugin to manage the caching aspect of your site, which is wise to have for speeding up the performance and loading. We recommend WP Rocket and W3TC.
Social Sharing plugin: Every post on your site should offer the ability for a user to share it on popular social media sites. For this, you will need a plugin to display the sharing icons. We recommend the one below:
Easy Social Share Buttons for WordPress – This is a premium plugin that I think is well worth the cost. It allows you to set up nice looking and easy to use social share buttons on your posts. You can buy this plugin for $19 from the Envato Market.
Spam Filter: You need a powerful spam filter to eliminate spammy comments from your site. The best two are Akismet (paid) and Antispam Bee (free).
Contact Form: Most sites offer a contact form which a user can send a message to you. The most used plugin for this is Contact Form 7, but others are WP Forms Lite and Gravity Forms.
Security plugin: A good security plugin is necessary to limit the number of attacks and login attempts on our site. You can use plugins like Wordfence and Loginizer to protect your site.
CDN: A CDN allows content of your site to be delivered from a remote location nearer to the reader, taking less time to transmit the data. It also provides a layer of security to your site. We recommend initially setting up a free Cloudflare account.
Google Analytics: You'll want to create a Google Analytics account and link that to your website, so you can begin to collect and analyze stats from your blog. Some theme allow you to add code to the header, where you will paste the code (Flatsome allows you to put the code in Customize > Advanced).
However, some themes don't make this easy.
If you can't find how to add header code, you can install GA Google Analytics, which provides a box where you can add the code.
Check out our guide to the best blogging tools for more.
Set Up Necessary Pages
Once you've got your plugins installed and set up, you'll want to work on adding a few additional features. You don't have to do them right away, but this will give you a list to work on:
Create and optimize your homepage. This should ideally be a static page that shows readers what is important on your site.
Set up a Contact Us page with a contact form, so you can start receiving email from readers.
Set up an About Us page.
Set up a Disclaimer page and a Privacy Policy.
Topic pages. You will need some content created in the topics before you can create these pages.
Set up Google Search Console (this isn't necessary right away, but will be helpful in the future.)
7. Get Started with Social Media
The final step to starting a successful blog is to set up your social media profiles and get connected in Facebook blogger groups.
These two things will help you reach a larger audience and promote your content more than any other thing you can do.
Once you're all set up with a few posts and ready to get going with promoting your blog, I suggest joining a few Facebook networking groups.
Create Profiles
Choose which social media outlets you plan to use and create a profile on each. I recommend these five networks:
Facebook, Twitter, Instagram or TikTok, Pinterest and Linkedin.

There are dozens of others, of course, but these five will give you the best start.
You can focus on others later.
When setting up your profile, make sure to use the same:
Image
Logo
Tagline
Key themes/colors
Keywords
8. Write Articles
The backbone of your blog is the content that you write.
Without great content that people really want to read, you have nothing more than a shiny new website.
In order to start attracting readers, you need to build up a solid list of articles.
You've already decided on your niche, and now you need to stick to it as much as possible.
Give people exactly what they expect to read when they come to your site.
The best tip I can give a beginning blogger about content is to use good search engine optimization (SEO), even from the very first article you publish, which starts with brainstorming and keyword research which you can read about here.
I know it's a lot to learn all at once, but nothing will give you a stronger base to build on than using good SEO.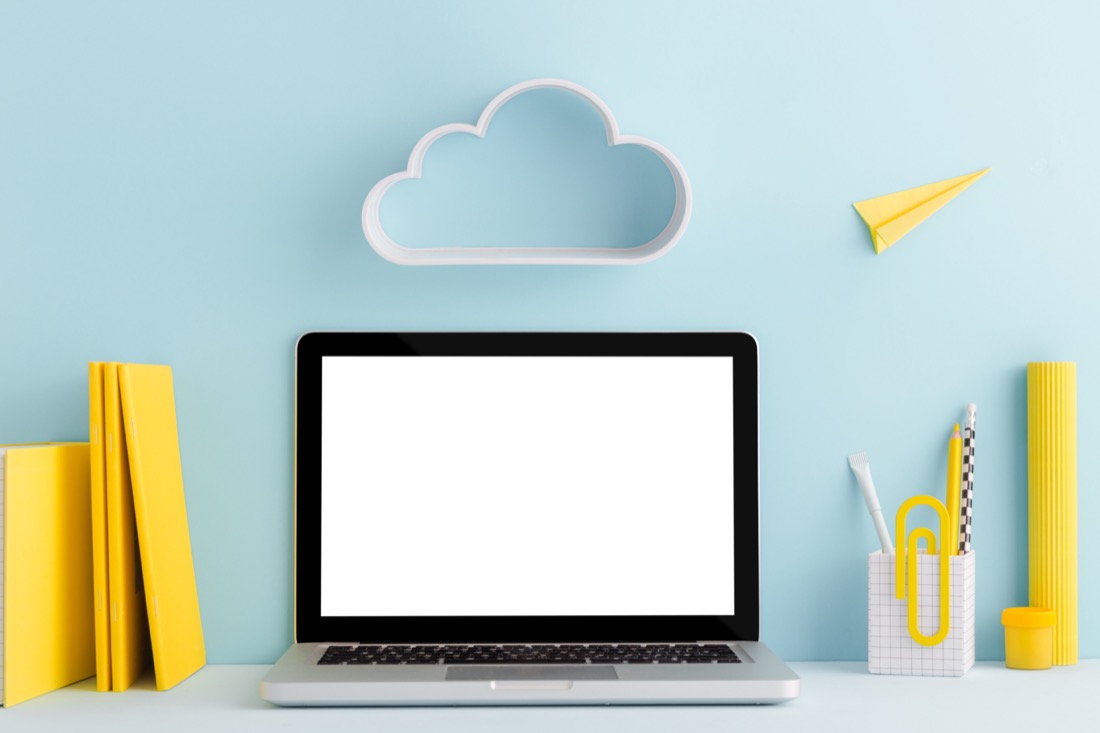 9. Create a Marketing Plan
You can start off with a basic marketing plan, which includes posting to each of your social media networks whenever you publish a post.
You can do this manually, by going to each network and customizing a post.
Here's what I do:
Publish my post.
Share on my social media channels using a management tool to speed up the process
Other ways to promote your content:
Mention it in an Instagram or TikTok post.
Make a short informational video about the post and put it up on YouTube.
Share it with other bloggers in your niche.
Take part in IG and Facebook lives or podcast interviews.
10. Connect With Other Bloggers
It took me almost a year of blogging to figure out that I could connect with other bloggers via Facebook Groups.

What a difference that made!
As soon as I got connect into a few awesome Facebook Groups, my blog started to take off.
There are tons of groups and many different ways in which each interacts.
You'll want to join a few and choose which ones work the best for you.
I love the camaraderie, the ability to ask questions and learn from more seasoned bloggers, and working together for a common goal.
Conclusion
Most important of all is that you have fun and enjoy what you're doing. It takes a lot of willpower, motivation and determination to run a successful blog.
You won't be getting paid for any of this work until you're much more established, and if you don't love it, your blog will end up just being a time hog.
Now you've learned everything you need to know about how to start your own blog.
About the Authors
Gemma is the owner of a number of travel and lifestyle websites including Two Scots Abroad Travel Guides. Laura runs a portfolio of travel, food, and lifestyle sites. They both love to travel, drink wine, and increase their website traffic through SEO!