This article has links to products and services we love, which we may make commission from.
Looking for the best road trip hacks to make your adventure go as smooth as possible? Craig and I (Two Scots Abroad) love to pack up and hit the road so we know a trick or ten! This guide to road trip must haves includes space-saving tips, comfort items and advice to keep you safe regardless of your style of travel.
Don't be afraid to share your useful hacks in the comments below. We're always up for learning too.
1. Pack Collapsible Kitchenware
Collapse kitchenware items are great space savers as they pack flat and for neatly into tiny spaces.
When they pop up, they form the shape of dish draining racks (US/UK) and boxes (US/UK) for taking dishes to communal cleanings facilities on campsites.
Pack your own detergent, cloth and dish towels too.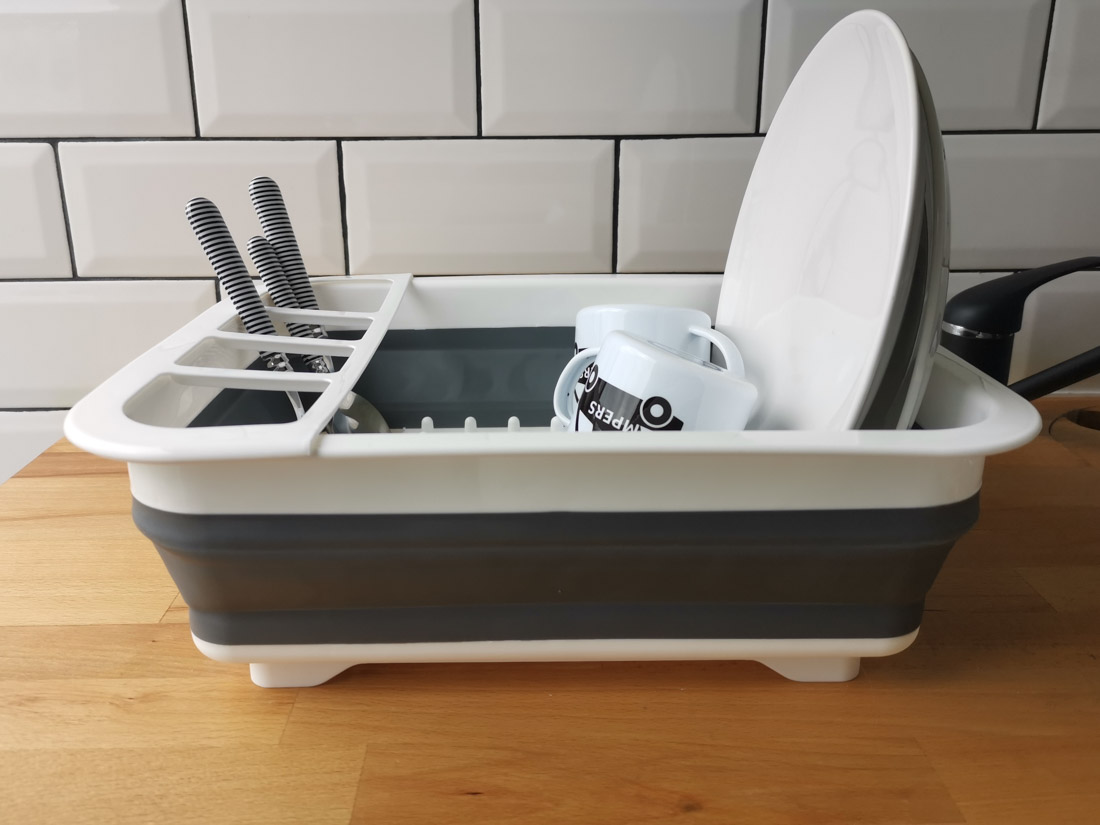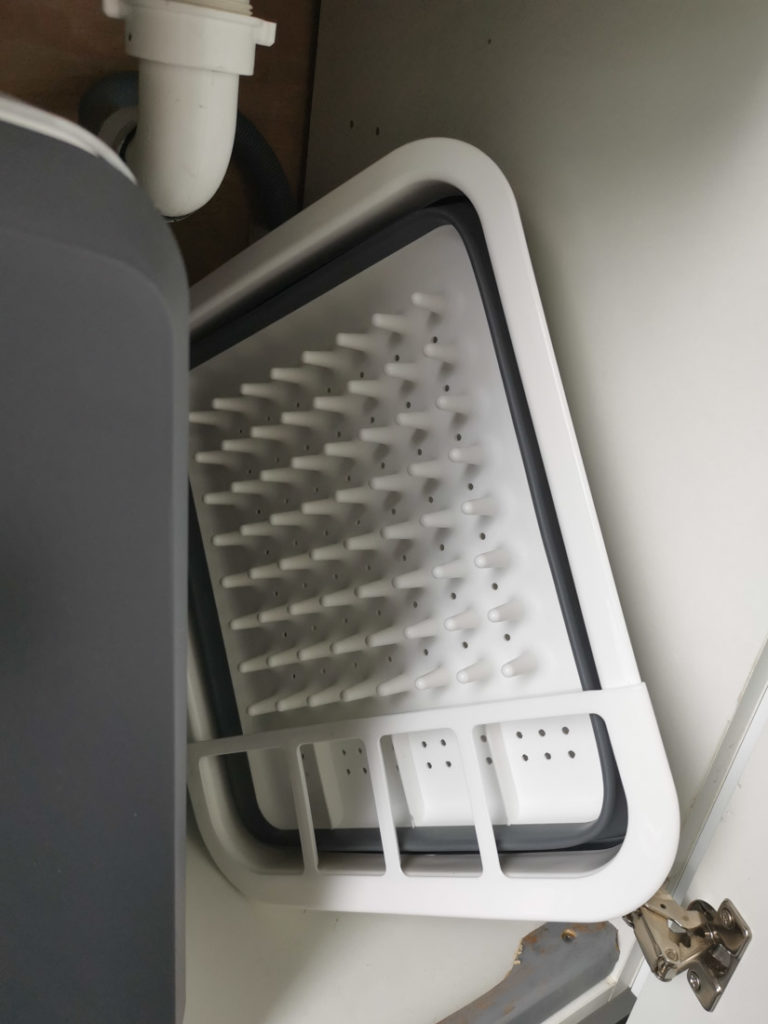 I've been a huge fan of collapsible Tupperware (shop US/UK) since I evaluated my environmental impact.
Pack collapsible Tupperware into day packs for snacks and doggy bag container replacements.
If you're keen to reduce your plastic habit, read our zero waste guide here.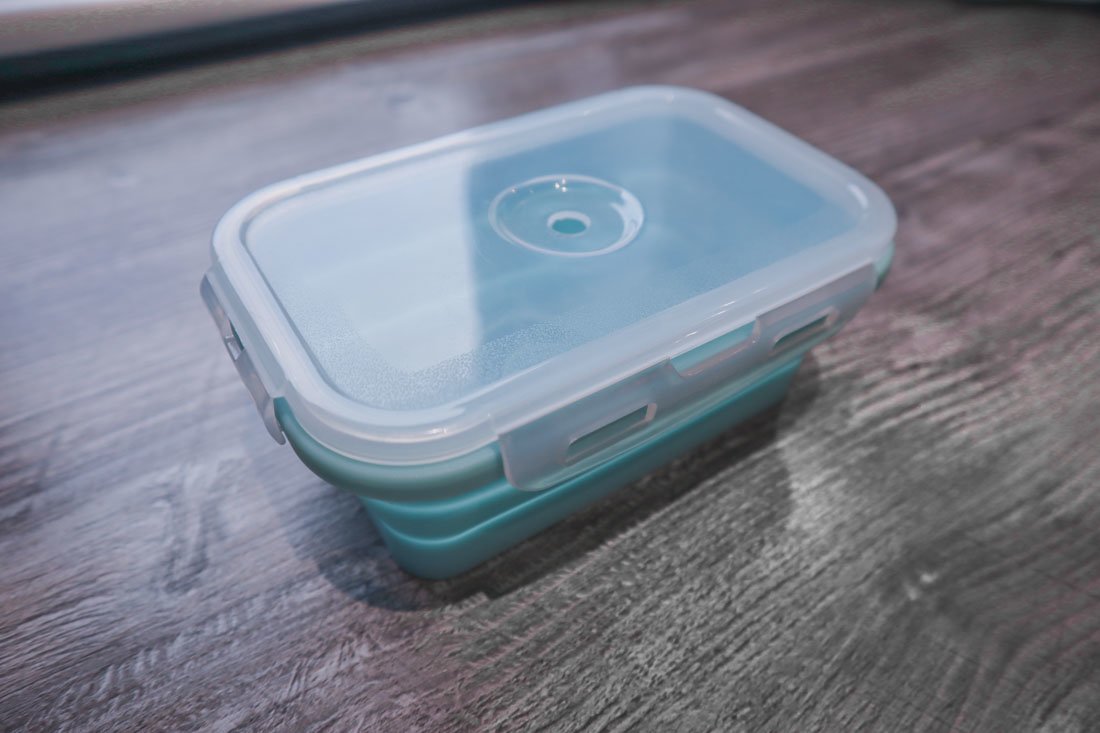 2. Replace Liquid With Solids
This is a great hack for travel fans too.
Ditch the liquid shampoo, conditioner, clothes detergent and washing up liquid for solid versions.
Solid products ensure that spillages are avoided which can be messy and annoying!
They can also save space and are more environmentally friendly as they don't come in plastic bottles.
Check out the following and make the switch:
Solid conditioner (US/UK)
Solid dishwashing liquid (UK)
3. Plastic Tubs/Bags with Handles
Being able to dump outerwear gear such as hiking boots and raincoats into large, durable tubs is a blessing during road tripping.
While these outwear items are road trip essentials, they're not required all of the time so you need somewhere to store them to avoid cluttering up limited space.
This works for both car road trips and campervan adventures.
---
You may also like | Our walking boots review
---
4. Bungee Cords Hold Things In Place
Bungee cord (US/UK) isn't just for throwing yourself off bridges safely!
This tough yet stretchy rope is perfect for pulling around the above tub handles and a secure fitting in the campervan or car to keep them in place.
You can close them tight using the hooks on either end.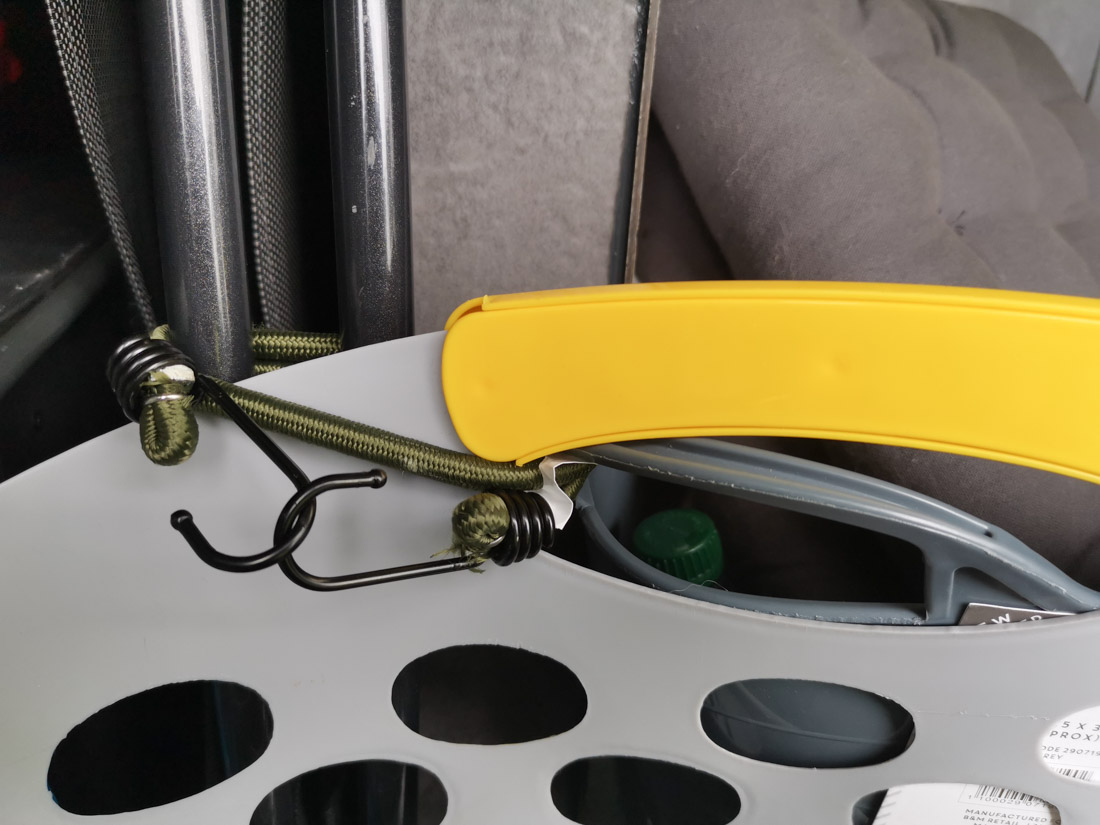 5. Invest In Hooks, Rails and Secure Gadgets
Everything needs to be secure in a campervan because as soon as you move, loose items move too.
Cue mess, scratches and destruction.
Hooks are ideal for coats, bags and hats.
You can tie bungee cord around hooks to create lines.
Curtain hooks with clips can connect toiletries with shower storage rails.
Rails make the perfect towel racks. Fit at least two in your camper.
Caribiners and lanyards are ideal for hanging bags from car seat rests.
We also use ours to hook our JBL portable speaker clip (US/UK) to our day bags.
How do the Insta-perfect campers keep their spices in place?
Velcro! No one wants suspicious looking oregano all over their floors!
If you don't have cupboards for storage, buy packing cubes (US/UK) to store clothes.
If using public or communal shower rooms, pack your toiletries in a case with a hook.
Don't assume every shower will have a clean shelf.
6. Bring Wedges For Balance
If you've ever tried to sleep in a campervan or car you'll know what I mean by this road trip hack.
Since you can't always handpick the space you park up to sleep on you might find the angle is a little off.
This will result in heads hitting walls or bodies slipping down to the bottom of beds and a very restless sleep!
The solution? Wedges or jacks.
Wedges (US/UK) will level the van via the wheels and jacks act just like car jacks used to change wheels.
Use a marble to find out where the slope is.
Game changer!
7. Shower Wearing This Footwear
Hands up who wants to stand in a communal spot where people with verrucas have stood or even worse, potentially peed at?
There's an easy and affordable solution to avoid this when you use campsite showers, waterproof footwear.
Flip flops work but sliders (US/UK) or dare I say it, Crocs (US/UK) are better options as you can wear socks with them to and from the shower block when it's a little chilly in the morning.
This footwear is ideal for wearing in the shower because it is waterproof so driers quickly.
You want to try to avoid wearing your day shoes in the shower area to stop the spread of outside mess into areas that campsite owners try to keep clean.
8. Masking Tape For Phone Frames
Isn't masking tape the answer to everything?
Recommended by dads around the globe for general makeshift fixes, masking tape can be used to fix your phone above your pillow so you can watch your downloaded shows without hand strain!
Requires an area above your head to work and it's not recommended on rented vans because the tape is so strong it can rip off paint.
9. Find your Vehicle with Maps
Drop a pin where you park up so you can find your campervan easily after a day trip.
Also a good way to document your road trip itinerary to share with friends.
If you're wild caravanning, send family the map so they know where you are.
10. Do a Test Run
Doing a test run is recommended if you're road tripping with kids or a dog.
Drive for an hour to see how they react and also evaluate what moves about in the trunk/boot or back of the campervan.
If you plan to buy a campervan, do a trial trip in a rental beforehand so see which road trip accessories you actually need!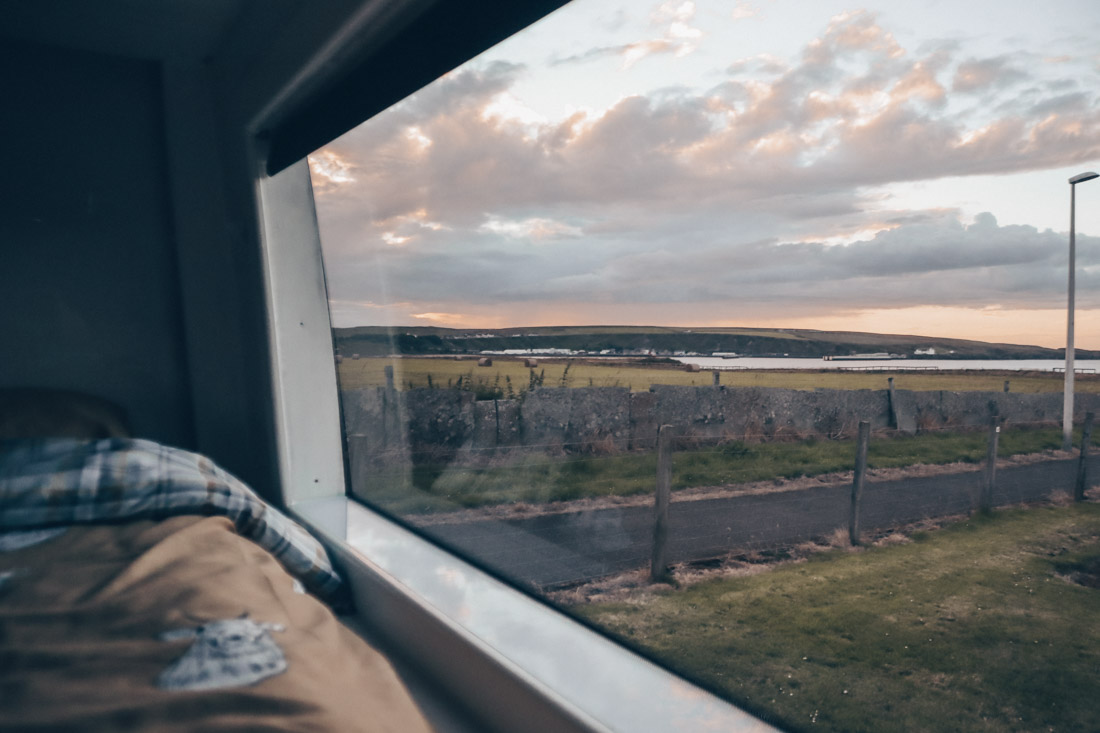 General Tips
The following aren't hacks but things you should think about before your road trip adventure.
Secure every drawer, cupboard and table
Avoid denim and wool in rainy season as it doesn't dry
Windows require blackout blinds
Reserve number twos for public loos
Leave no trace, pack your trash
Avoid arriving in dark so you can find your endpoint
Learn and obey destination driving rules
Note what fuel the vehicle takes if renting
---
Read next | The ultimate road trip essentials list – everything you need
---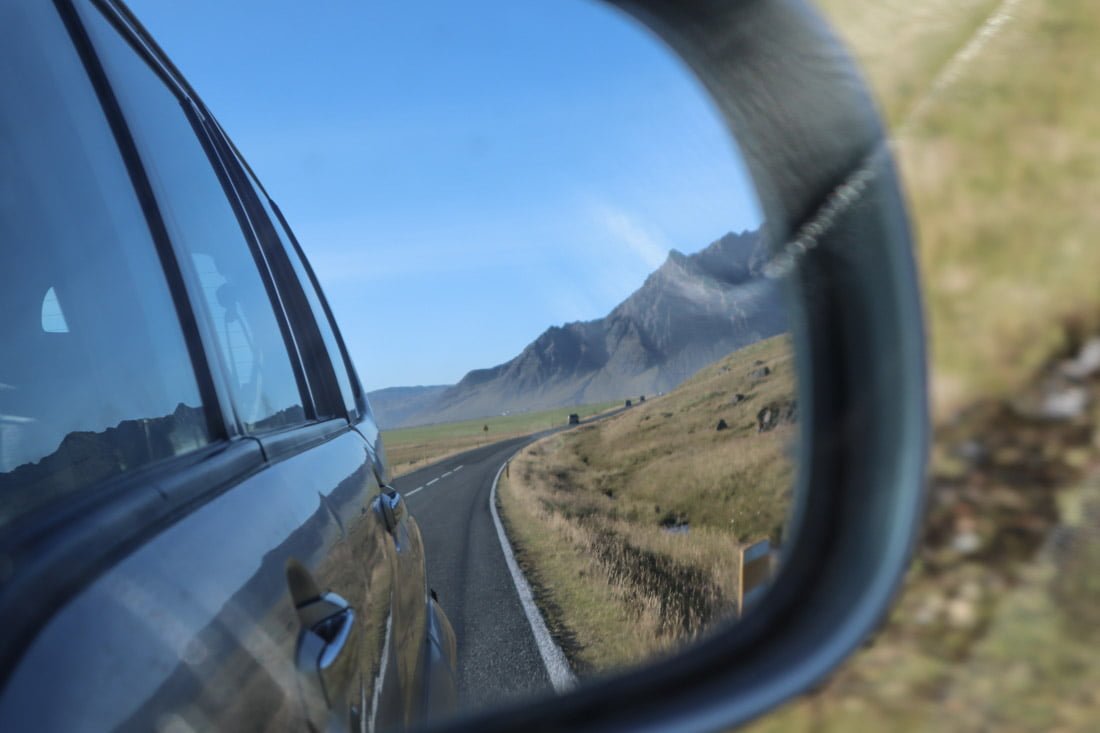 ---
Did you find this useful? Pin to your road trip planning board!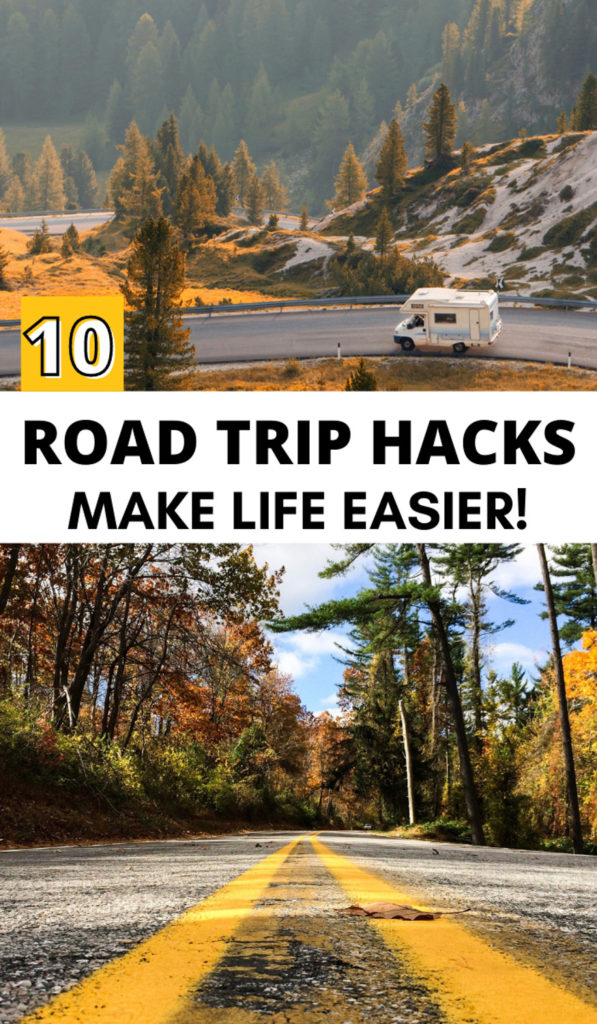 ---
Share your road trip tips below!