This article has links to products and services we love, which we may make commission from.
Looking for the best places to visit in the USA in May? In this guide, we've detailed options for every type of vacation. So whether you want to see springtime in bloom, escape to somewhere warm or to plan the prefect mother/daughter Mother's Day getaway, let us help you plan your May vacation.
As always, we've outlined the temperatures in May for each location, the fun festivals and events taking place, what the prices are compared to summer and why you might want to visit that destination.
The following US destinations offer lots of variety so be sure to tell us in the comments where you choose to visit. We love to hear it! If we've missed your favorite spot, do tell us.
If you are still choosing what month to travel in, check out our guide on the best places to visit in the US in April too.
Best Places to Visit in May in the USA
1. Monterey Bay in May for Spring Blooms and Whale Watching
South of San Jose, Monterey Bay is one of the best destinations on California's central coast in spring.
May weather is usually cool and dry with temperatures ranging from 49°F to 62°F (9°C to 16°C).
Monetary is celebrated for having 27 species of marine life including dolphins and whales.
May happens to be when whales migrate and travelers can glimpse humpback whales, killer whales, and blue whales making their way through the Bay on a special water tour.
This is definitely a California bucket list item you want to experience.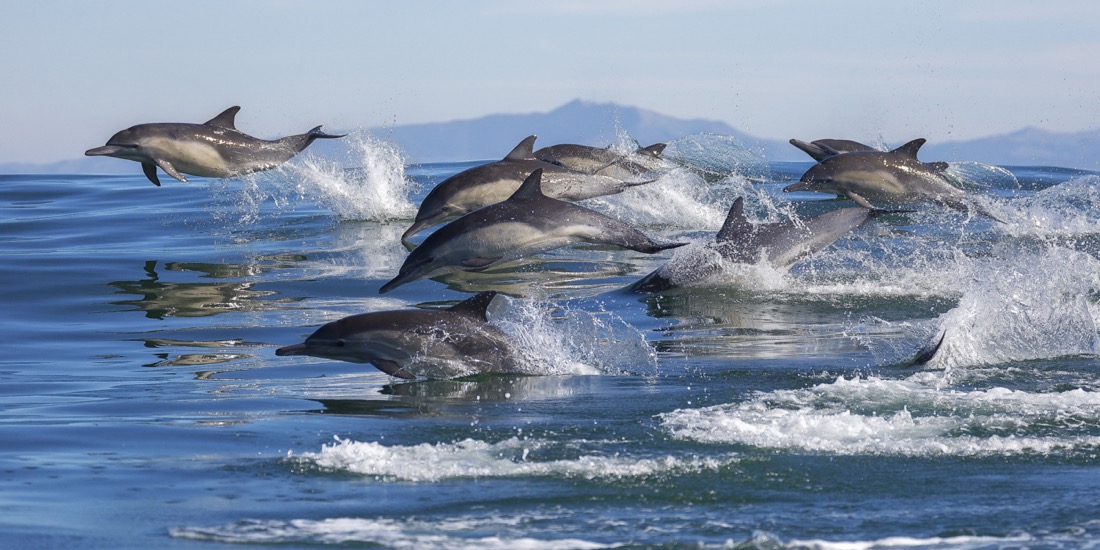 Nearby Garrapata State Park is full of blooming California poppies, calla lilies, wild irises, and Indian paintbrush flowers.
There's also Fort Ord where hikers and bikers can discover more than 35 species of rare plants and animals.
Don't miss the popular California Roots Music & Arts Festival happens every year during Memorial Day weekend.
Over the year, Monetary has attracted artists and crafts people so there are many galleries to enjoy all year round.
Foodies will have a great time exploring local restaurants and wineries that have plenty of fresh, local ingredients to offer, including seafood.
Monterey Bay is one of the most affordable California destinations and the local visitors bureau is a good way to discover discounts.
Prices for accommodation in May are similar to that in summer.
If you have time and a car, drive the 17 miles to Carmel-by-the-Sea for a scenic route and beaches.
Carmel-by-the-Sea also features in our guide to most romantic places to visit in the US.
2. Washington D.C in May for Free Events and Memorial Day Parade
While many flock to the nation's capital city for the cherry blossom festival in March and bloom in April, there is still lots of reasons to visit Washington DC in May.
Washington D.C. usually sees pleasant springtime conditions with temperatures ranging from 54°F to 76°F (12°C to 24°C) and occasional rain.
Take an easy stroll along the Mall to see famous monuments and tranquil reflecting pools, or catch a bus to cover the most ground.
If the weather's rainy, plan to spend the day in some of the best museums the U.S. has to offer including the Smithsonian Museums, the United States Holocaust Memorial Museum, the National Archives Museum, and the National Gallery of Art. All have free admission.
The first full weekend of May is when the annual Flower Mart is held at Washington National Cathedral.
Also, the month-long Passport DC event gives the public a unique chance to explore 70 embassies and attend special cultural performances and festivals.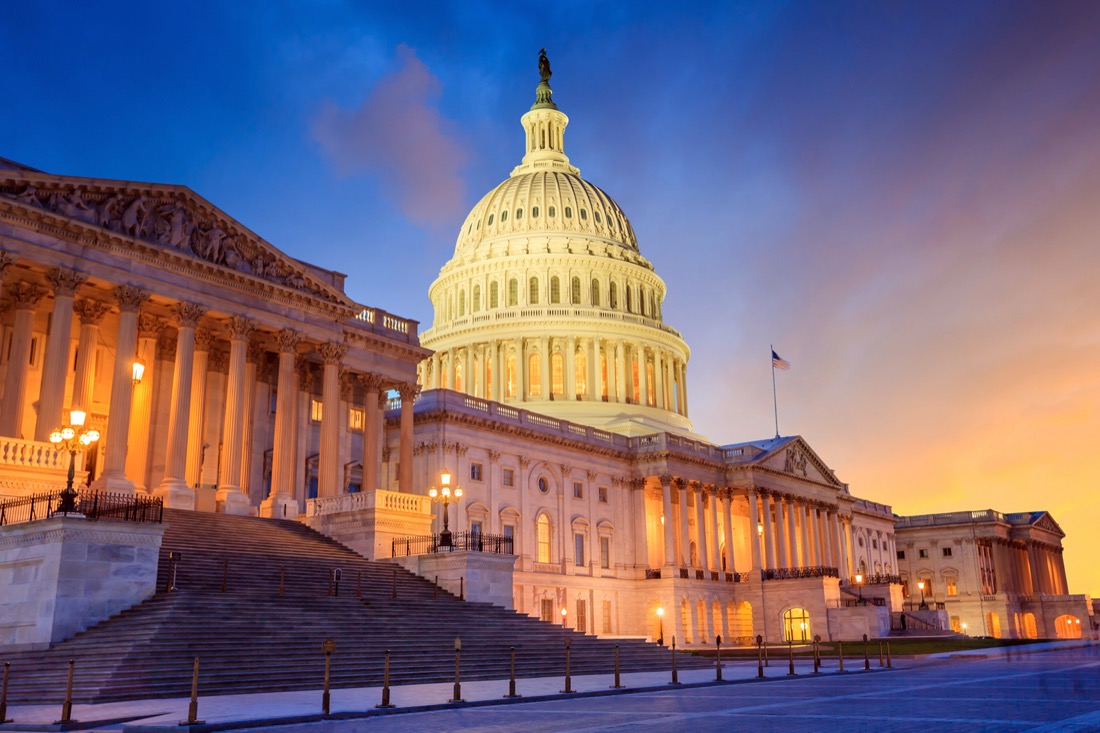 If you're in town on Memorial Day, you can't miss the National Memorial Day Parade that runs down Constitution Avenue.
Disappointed you've missed the cherry blossoms?
Plan a visit to Washington DC in April for peak blooms or the end of March of the Cherry Blossom Festival.
Washington D.C. is full of great food from the city's unique half-smoke hotdog to a unique offering of Ethiopian, Vietnamese, and Korean cuisines.
A trip to Washington D.C. is usually a little pricey, especially in the peak spring and autumn seasons.
Although airfare may be expensive, the city does offer plenty of free events and museums to explore and you will find that accommodation is slightly cheaper in May compared to peak summer months.
DC also features in our guide to places to visit in July.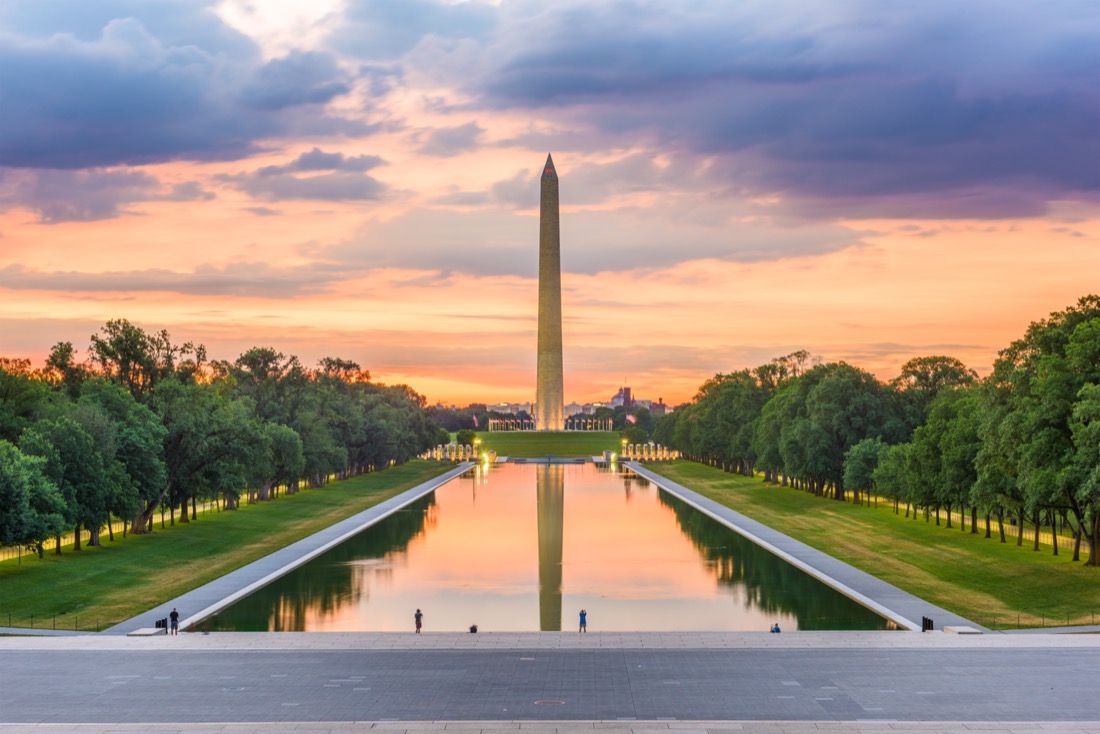 3. Louisville, Kentucky in May for Bourbon and Festivals
Louisville, known as Bourbon City, is a historic destination for horse racing fans and cocktail connoisseurs.
The legendary Kentucky Derby is held in Louisville every May, bringing thousands of spectators to Churchill Downs for the famous horse race.
May is a wonderful time to explore Kentucky's Bourbon Trail, a state-wide network of bourbon distilleries that offer tours and tastings.
You also shouldn't miss the Urban Bourbon Experience, a city-wide trail through Louisville that's dotted with micro-distilleries and cocktail bars.
You'll have plenty of things to do in May besides sip your way through the city.
The annual Kentucky Derby Festival is a month-long series of events including fireworks, athletic competitions, hot-air balloon rides, bed racing, and outdoor concerts.
You'll also have a chance to attend the Kentucky Reggae Festival that features Jamaican music and food.
Spring is also a great time to visit the Louisville Nature Center, a 41-acre urban forest where you can see blooming flowers and do a little bird watching.
May temperatures range from 56°F to 78°F (13°C to 26°C) with occasional rain.
Louisville is emerging as a rich culinary city with a few local dishes you should try including a Hot Brown sandwich, spoonbread, Derby-Pie, rolled oysters, and barbecue.
Travelers can expect higher-than-normal prices in May due to city's busy calendar of events however some hotels come in around $100 cheaper than July.
4. Mackinac Island, Michigan in May for a Stress-Free Vacation
The scent of lilacs will be in the air as temperatures warm on Mackinac Island in May.
The charming Michigan island community on Lake Huron is the perfect springtime escape before the busy summer season begins.
There are no cars allowed on the island, so plan on getting around by foot, bicycle, or horse-drawn carriage.
Downtown Mackinac is home to a wide range of restaurants and pubs.
No trip to the island is complete without sampling some of the famous locally-made fudge.
Also, make a stop at Doud's Market, the oldest grocery store in America.
May temperatures are typically cool, ranging from 41°F to 60°F (5°C to 16°C) with occasional rain.
Springtime travelers will have a pleasant time taking in the views from historic Fort Mackinac or playing a round of golf at one of the island's unique courses.
Most of the island is part of Mackinac Island State Park
Mackinac Island has options for travelers on almost any budget.
You can find accommodations for less than $100 per night to nearly $5,000.
A ferryboat to the island is only $30.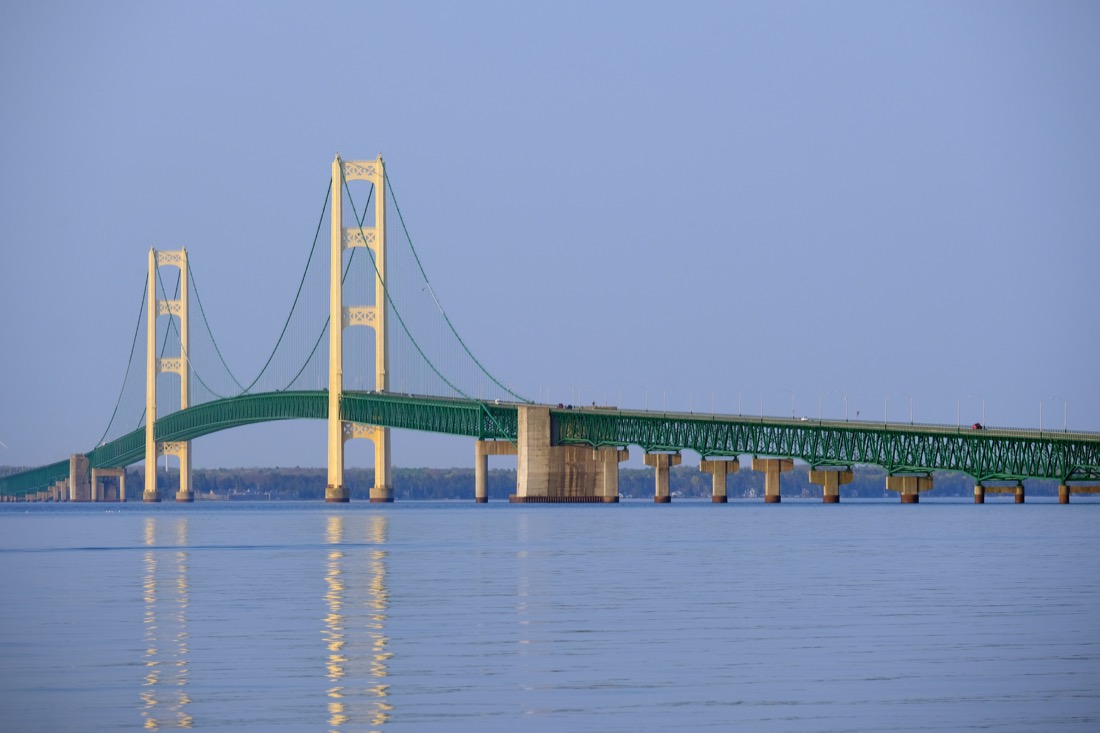 5. Southern Utah in May for Outdoor Adventures and Stargazing
Southern Utah is home to some of the most stunning landscapes in the U.S., and a handful of national parks.
Visitors can bounce around between Zion, Bryce Canyon, Capitol Reef, Canyonlands, and Arches National Parks all located within the Southern Utah region.
May is usually pleasantly warm and sunny around the region, which is great for camping and outdoor adventures.
Explore the parks by foot, or take an exciting UTV tour in East Zion.
Temperatures range from about 50°F to 80°F (10°C to 27°C).
Spring visitors enjoy fewer crowds and beautiful desert wildflowers throughout the region's parks.
May is also the beginning of the best star gazing conditions in the region's dark sky parks and communities.
Cedar Breaks National Monument hosts special stargazing events from May through Labor Day.
The smaller towns in southern Utah offer a surprisingly sophisticated selection of local restaurants. Look for bites in Moab, Kanab, Bluff, St. George, and Cedar City.
6. Northeast Georgia in May for Wildflowers and Wine
North Georgia's mountainous landscape comes alive with lush vegetation and a diverse mix of wildflowers in May.
The region offers opportunities for outdoor adventures, relaxing spa getaways, and even wine lovers.
Camp on the banks of Lake Lanier or Lake Hartwell and explore nearby waterfalls and small towns.
Spend a day with your kids and take a ride on Georgia's Mountain Coaster in downtown Helen.
Or, sip on local wine in one of the region's many mountain wineries including Wolf Mountain Vineyards in Dahlonega.
Take home some of the region's famous locally made preserves, boiled peanuts and honey from Sunrise Grocery.
Blairsville hosts its annual Spring Arts, Crafts & Music Festival over Memorial Day weekend featuring regional art and music.
With so many opportunities to get outside, a trip to Northeast Georgia can be very affordable.
Temperatures range from about 53°F to 78°F (11°C to 25°C).
7. Memphis, Tennessee in May for Music Festivals
Memphis is always full of great food and music, but May is when visitors can enjoy the best of what the city has to offer.
May temperatures range from 62°F to 81°F (16°C to 27°C).
The Memphis in May International Festival is a series of events that drive huge crowds to the region.
Athletes can run through the city during the Great River Run.
Foodies can experience the best barbecue at the World Championship Barbecue Cooking Contest in the city that already prides itself on its great barbecue ribs.
And music lovers can jam out in the birthplace of the Blues at the Beale Street Music Festival.
While you're there, try to catch a tour to explore Memphis iconic attractions and experiences.
Spend some quiet time with the flowers at the Memphis Botanic Garden.
Visitors can also take a relaxing stroll through the Victorian Village, a historic neighborhood that was once dubbed Millionaire's Row for its stunning mansions.
Prices can get high in May due to the influx of visitors, so plan on booking your trip a few months in advance.
8. Denver, Colorado in May for Live Music and the Rockies in Spring
Springtime in Denver is full of pleasant weather and special events as the city emerges from its cold winter.
May temperatures range from 45°F to 73°F (7°C to 23°C) with about six days of rain.
Tourism starts to pick up in May, but crowds and prices are still manageable.
Spring is a wonderful time to explore the city's various cultural aspects.
Hang with the locals at Five Points Jazz Festival that celebrates the neighborhood's rich jazz history.
Hundreds of thousands of visitors attend Denver's annual Cinco de Mayo Festival that features latin food and music.
Denver is a city surrounded by rich natural beauty, and visitors can easily get out of the city to tour the Rocky Mountains.
If it's raining, spend a day at the Denver Art Museum, exploring local marijuana dispensaries or breweries.
Catch a show at the iconic Red Rocks Amphitheater.
The Red Rocks Amphitheater and Five Points Jazz Festival are also featured in our guide to free things to do in Denver.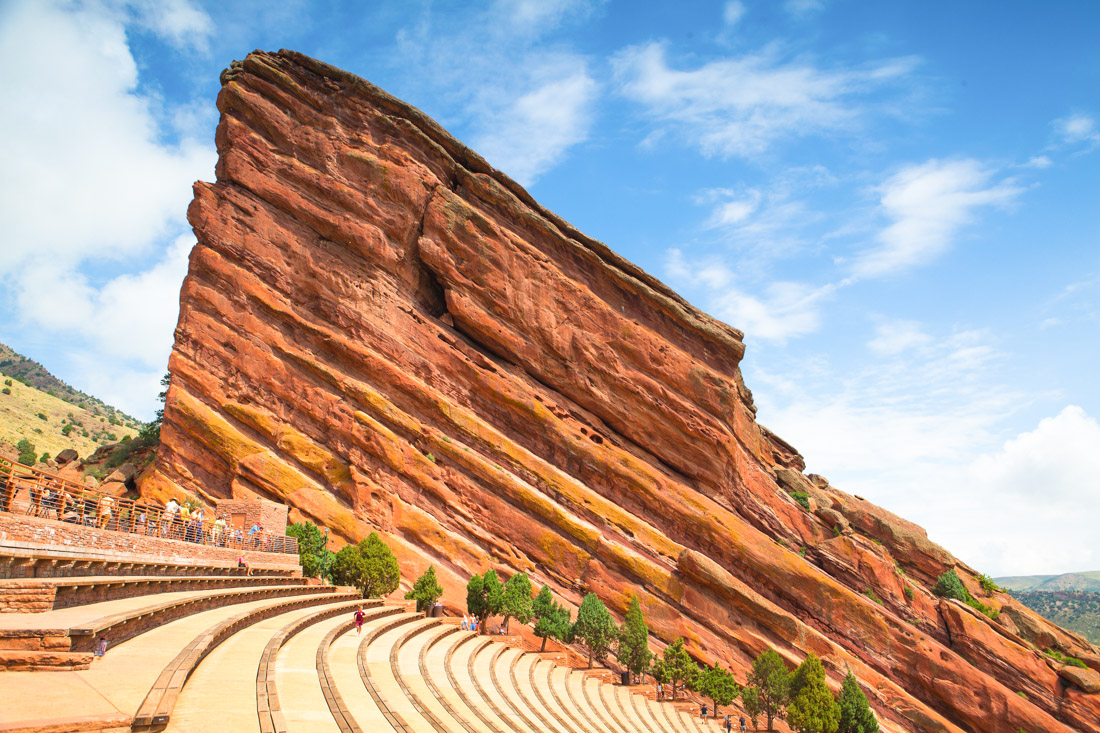 9. Marfa, Texas in May for Movies
Marfa in West Texas is a unique town where you will find modern art installations by the side of the road and a mix of hip transplants and Hispanic locals.
The town is tiny when it comes to population but offers a lot in the way of galleries and events.
In May, Marfa plays host to a film festival called CineMarfa.
Screenings are free and open to the public.
Temperatures at the start of May see lows of 47°F (8°C) and highs of 88°F (31°C) by the end of the month.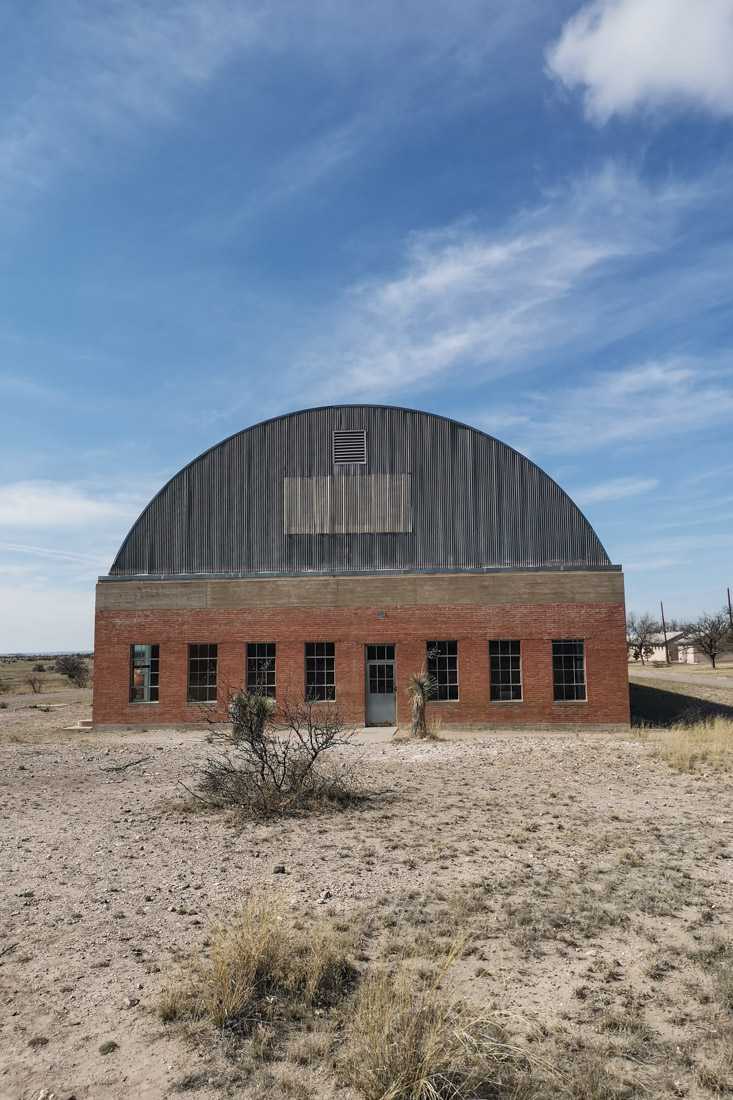 10. Phoenix, Arizona in May for Cinco de Mayo Celebrations
Head to Downtown Phoenix for the longest running event in Arizona's capital city' calendar, Cinco de Mayo.
Enjoy dance shows performed by local baile folklórico groups and dine on authentic dishes made by Phoenix's best food trucks during the festival which highlights the Battle of Puebla and Mexico's victory of France in 1862.
This is a family-friendly event.
May temperatures range from lows of 65°F to highs of 99°F (18°C to 37°C).
Devote some time to visiting the very cool Tempe area next door to Phoenix.
Hike up Tempe Butte, hop on a swan boat on Tempe Town Lake, listen to music at the Botanical Gardens and be impressed by the street art.
Phoenix also features in our guide to the best places to visit in January in the US.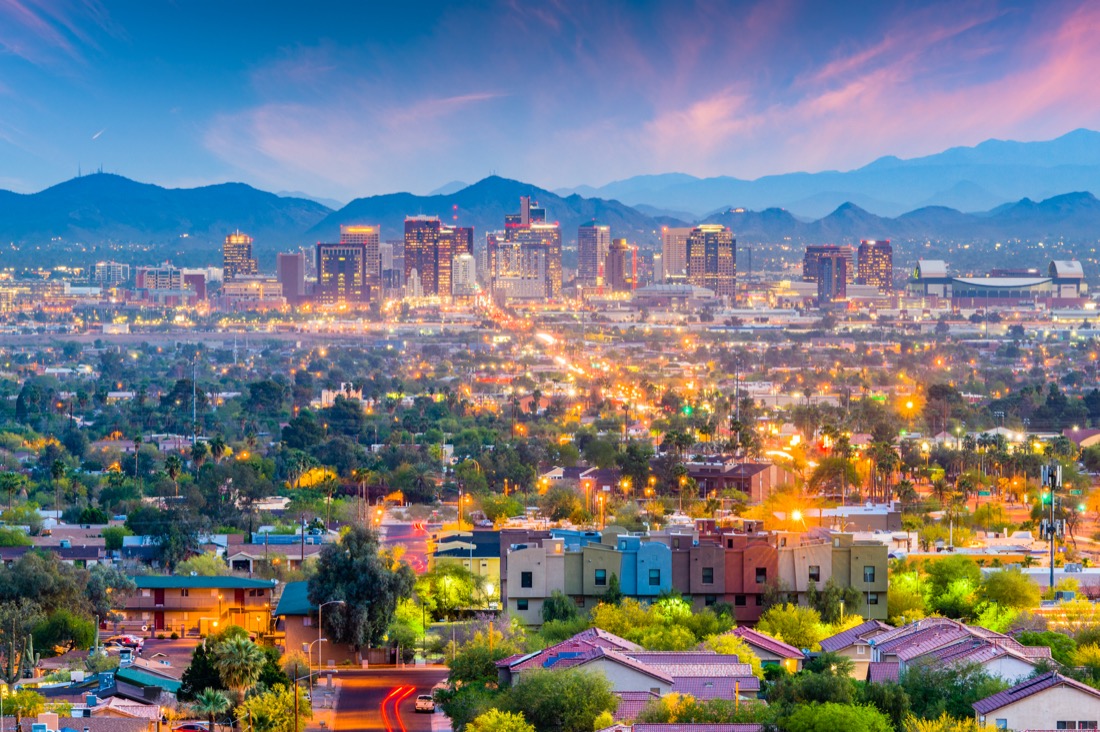 Mother's Day Getaway Ideas For This May
11. New Orleans for Foodie Moms
New Orleans is a fun trip all year round but May is a good time to visit before the summer temperatures hit.
Expect to wear layers and be prepared for some rainy showers.
Temperatures range from 69 F (18 °C) at the start of the month to 88 F (31 °C) by the end of May.
For breakfast enjoy French beignets at Cafe du Monde, Muffuletta or Po-Boys for lunch and Jambalaya or Gumbo for dinner.
If your mom likes a cocktail, New Orleans is where it's at.
Go for Hurricanes at Pat O'Brien's, Brandy Milk Punch at Brennan's Restaurant and if she's feeling NOLA wild, a Hand Grenade from Topical Isle on Bourbon Street.
While food and drink is a huge part of the culture in New Orleans, there are plenty of other things to do there to make your mom's trip special.
Hit the water to listen to jazz on the Steamboat Natchez, learn about voodoo and the darker side of New Orleans during a 2-hour tour or relax in the upmarket Garden District.
12. Niagara Falls for Moms who like Nature
Stay in the quirky city of Buffalo and plan a day trip to the wonder that is Niagara Falls.
During your trip to the falls, be sure to book a boat trip so you can see both the US and Canadian sides.
The tour provider will supply a rain poncho so you can stay somewhat dry from the powerful waterfall spray!
Niagara Falls State Park has a variety of hiking trails and food options such as the Top of The Falls Restaurant.
Buffalo is New York's second biggest city and home to buffalo wings, local creatives and Letchworth State Park – 'Grand Canyon of the East' is located near by.
Alternatively, stay at Niagara Falls.
May temperatures at Niagara range from 43°F to 71°F (6°C to 21°C).
13. Biltmore Estate in North Carolina for Moms who like History
Stay at The Inn On Biltmore Estate for European vibes in Asheville, North Carolina.
Explore the 8000-acre estate, gardens and enjoy a 60 minute guided tour which takes visitors to the roof top of this Châteauesque-style mansion.
Relax while taste testing their multi-award-winning wines then relax at your accommodation pool, bar or restaurant.
"America's Largest Home" was built for George Washington Vanderbilt II between 1889 and 1895 and is now open to the public.
Asheville is a cool city with lots of trendy food and drink options.
May temperatures in Asheville range from 49°F to 77°F (9°C to 25°C).
Biltmore and Asheville also feature in our guide the best places to visit in November in the USA.
14. Cape Cod for Moms who like the Ocean
Idyllic Cape Cod in Massachusetts opens up again around May with a busy spell around Memorial Day weekend.
If you Mom likes to be beside the ocean, seafood and small towns then Cape Cod may be the ideal Mother's Day vacation for you.
Temperatures see lows of 48°F (8°C) and highs of 62°F (16°C).
If you have time you can hop on the ferry to Martha's Vineyard from Falmouth or Nantucket from Hyannis.
Accommodation on Cape Code can be up to 50% cheaper than July prices.
There's no denying the the Cape is expensive so you might be interested in our guide to the free things to do in Cape Cod.
Read next: The best places to visit in the US in June.