This article has links to products and services we love, which we may make commission from.
One of the best cures is to have something – even just a long weekend – to look forward to whether that be somewhere in the sunshine and sand or bundled up in the snow.
This guide of best places to visit in USA in January spans from Maine to Florida and from Washington to Texas and will surely give you the travel inspo you need to book your trip away ASAP.
Still choosing between a January vacation or February trip? Check out our guide to romantic US destinations too.
Best Warm Places to Visit in January in USA
1. San Antonio in January For History, Sports & Coffee
San Antonio, Texas is a popular destination all year long, but there is SO much happening that it is one of the best locations to kick the year off with.
Escape the cold to a more pleasant climate in the mid 60s and spend your vacation watching future NFL stars, drinking your weight in coffee, eating your way through the city, learning about San Antonio's history, and more.
Things to Do in San Antonio, Texas
Want to spend more time in Texas? We've got an awesome Texas road trip planning for you; read this guide for more.
2. Key West in January For Sun, Sand & Seafood Festival
It's not rocket science to explain why Key West, Florida is one of the most popular warm places to visit in January in the USA; white sandy beaches, bright blue skies, and sunshine nearly every single day with temps in the low 70s.
On top of that, there are so many events and festivals this time of year that whether you want to veg out in the sun or participate like a local or a bit of both, Key West is the spot for you.
Things to Do in Key West
Want to make the most out of your vacation to the Sunshine State, read this Florida bucket list for more.
3. San Diego in January For Warm US Destinations in January
Escape to sunny California, where the weather hovers around the mid 60s and offers attractions and events for all styles of travel.
The fitness fiend, the dino lover, and the golf enthusiast can all have the vacation of the dreams in the same trip, and it's not very often that happens.
Things to Do in San Diego
Cali is the third largest state so it's easy to miss the some of the best things to do, but our California bucket list will help keep you on track.
4. Phoenix in January For Desert, Outdoor Activities & Art
If you'd like to trade the wintery snow for the deserts of sand, Phoenix AZ needs to be on your list for January vacations as this desert is likely to become your winter oasis.
While not warmest, an average temperature of 50F will give you the excuse to get the winter coat out but perhaps not have to layer up as much.
This is best places to go to in January in the USA if you want a varied trip with lots of different activities to do.
Plus, you can also visit the cool Tempe area of Arizona which features in many of our guides including the best warm winter destinations in the US.
Things to Do in Phoenix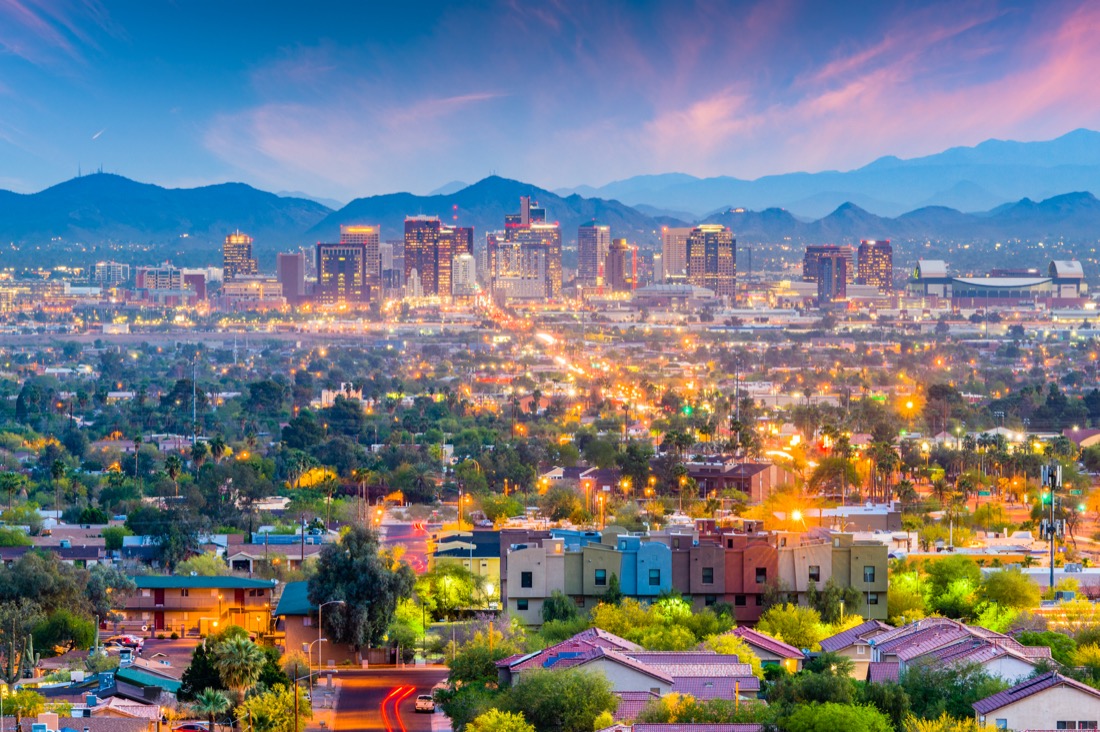 5. Atlanta in January For Wine, Culture & Hanging on to Festive Activities
Add Atlanta in Georgia to your January vacation list if the cold January winds blow you to slightly warmer climates … at least you wont freeze in the low 50s.
You'll get a mix of winter fun like ice skating and a winter wonderful with cultural happenings focusing of Dr. Martin Luther King Jr.
Plus, what vacation isn't complete with a little wine?
If this sounds good to you, add Atlanta to your list of best places to travel to in the US in January.
Atlanta is a popular city which features in many of our guides including the festive cities and the most romantic US getaways.
Things to Do in Atlanta in January
6. Death Valley in January For National Park Exploration
Like its name says, Death Valley is a dangerous place to travel in the summer, with the heat often over 100F.
Still, during the winter, the temperature is usually in the pleasant 70s, making it a great place to travel to in January.
Camping at Death Valley is the most popular way to visit, but there are three accommodation options in the park if you prefer a slightly more luxurious option.
Death Valley is the largest national park in US, so don't expect to get to see it all on your first trip, but that just gives you an excuse to return again and again.
You may also like our guide to backpacking national parks where we outline the best parks, hikes and camping tips.
Note: Death Valley became federally protected in 1994, after years of national monument status (1933).
However, Timbisha Shoshone People lived in Death Valley long before it was declared a national monument.
Things to Do in Death Valley, California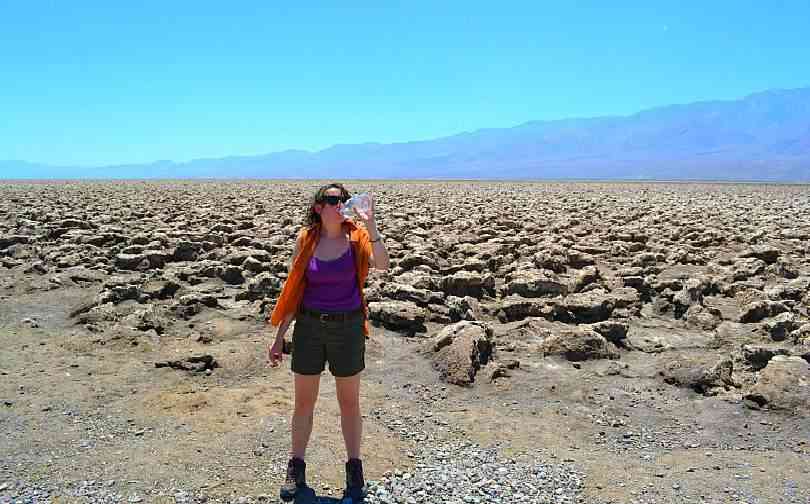 Best Places to Visit in the USA in January for Snow Season
7. Salt Lake City For Fun Winter Activities
If you'd rather trade sun and surf for snow and sleds and bathing suits for snow gear and 40F degree weather, Salt Lake City in Utah is the perfect January vacation option for you.
You can engage in every sort of winter sports activity that you could imagine, warm up in the hot springs when you get too cold, and top off the trip with one of the biggest film festivals in the world; it's easy to see why this is one of the best US cities to visit in January.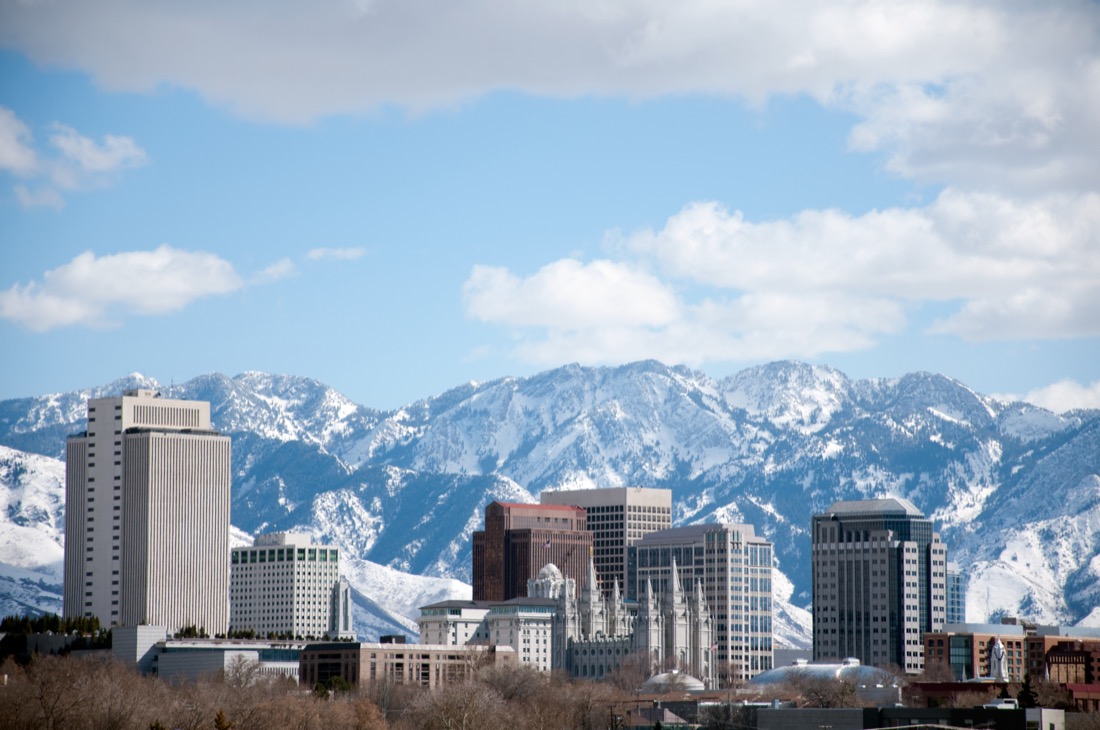 Things to Do in Salt Lake City in January
8. Aspen in January For Top Class Skiing and Snowboarding
A classic spot for a January trip; what better way to enjoy the winter than to take your vacation at one of the top skiing destinations in the country, Aspen in Colorado.
And if skiing isn't exactly you're favorite winter activity, there are still tons of reasons to visit (as if the après-ski isn't a good enough reason all by itself!) and enjoy the bright sunshine in the chilly high 20sF temps.
If you love to ski, this is one of the best places to vacation in January in the US
Things to Do in Aspen in January
Would you consider Aspen for a bach getaway? It features in our guide to the best bachelorette party destinations!
9. Minneapolis in January for a Winter Wonderland Getaway
There's no way around; Minneapolis, Minnesota in January is cold; are there ever enough layers not to feel the chill when the temperature averages around the mid-teens?
Luckily there's a lot of fun things to do to help take your mind off of it, and if all else fails, you can go to one of the top 10 largest shopping malls in the world and spend your entire vacation there!
You may also want to check out our guide to free things to do in Minneapolis.
Things to Do in Minneapolis in January
If you are into interesting festivals, Minnesota Renaissance Festival takes place in August.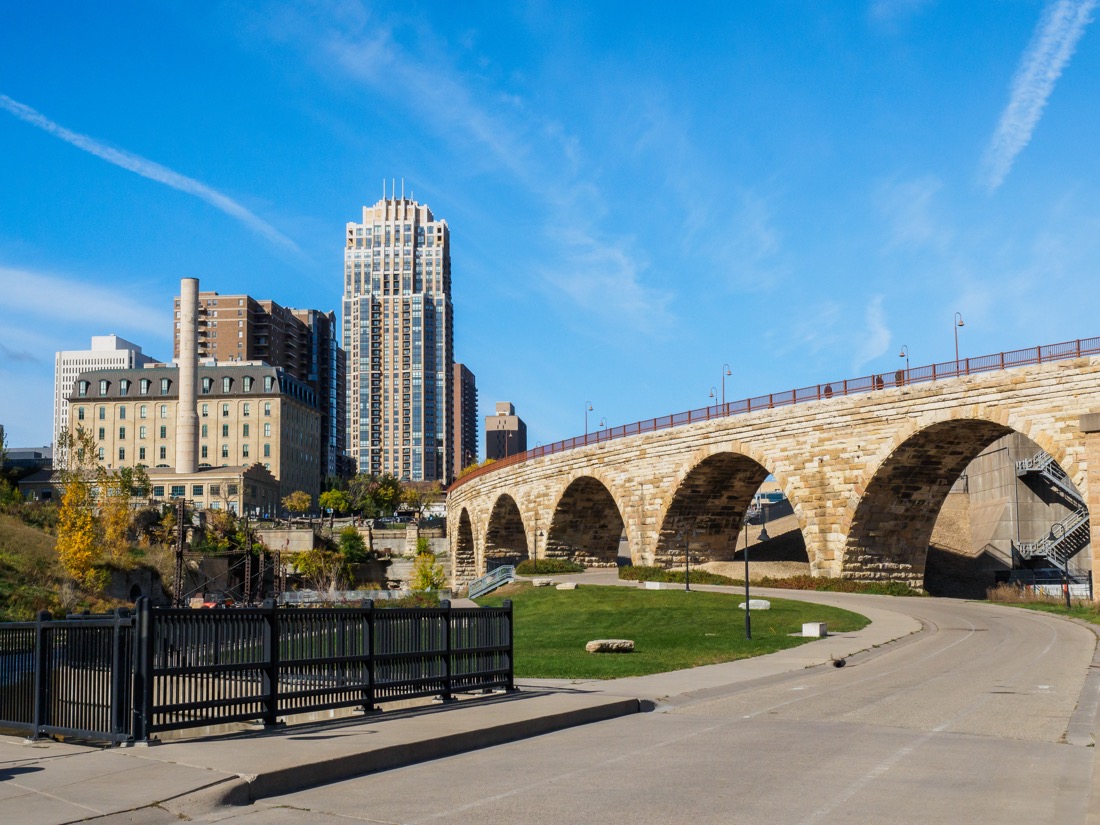 10. Moosehead Lake, Maine For a Cozy Vacation
Let's get ready to bundle! With averaging around 10 degrees, you do not want to come underdressed.
Greenville is home to the biggest lake in Maine, Moosehead Lake, which is what attracts most visitors, and even though lake life is usually associated with warmer months, there's still a lot of fun to be had in the wintertime too.
Anyone who loves all things winter will definitely need to add Moosehead to their list of places to visit in the USA in January.
Things to do in Moosehead Lake in January
11. Grand Rapids in January For Beer & Winter Sports
What do nearly 100 breweries, every winter sport you could imagine, and a beautiful garden/sculpture park all have in common?
Not a lot, but they're all great things to add to your itinerary when planing your January vacation to Grand Rapids, Michigan.
It's going to look as cold as it feels; with temps in the mid 20s and regular snow fall, but with so many fun activities planned out we don't think you'll mind very much.
Things to Do in Grand Rapids in January
12. Big Sky in January For Frozen Waterfalls, Show Trails & Hot Springs
This is the place to go for all snow bunnies who can't get enough to winter activities and the cold weather – be prepared for temperatures in the low 20s – to live out their very best life.
Get ready to be outdoors and see some of the most beautiful sights that the country has to offer on your January vacation to Big Sky in Montana.
Things to Do in Big Sky in January
Best Places to Travel in the US in January For Cities – Mixed Weather
13. New York in January for Fewer Crowds & Hotel Deals
January may not seem like the ideal time to visit New York, but the snowy and cold (low 30s) weather scares away most tourists, you can enjoy a less crowded, more affordable city.
Prices swell during popular travel times, but many hotels, restaurants, and entertainment options offer unbeatable deals in the early parts of the year.
If you're looking for the big city experience on a budget, NYC is one of the best places to travel to in January in the USA.
Things to Do in New York City in January
The image below was taken in NYC in January!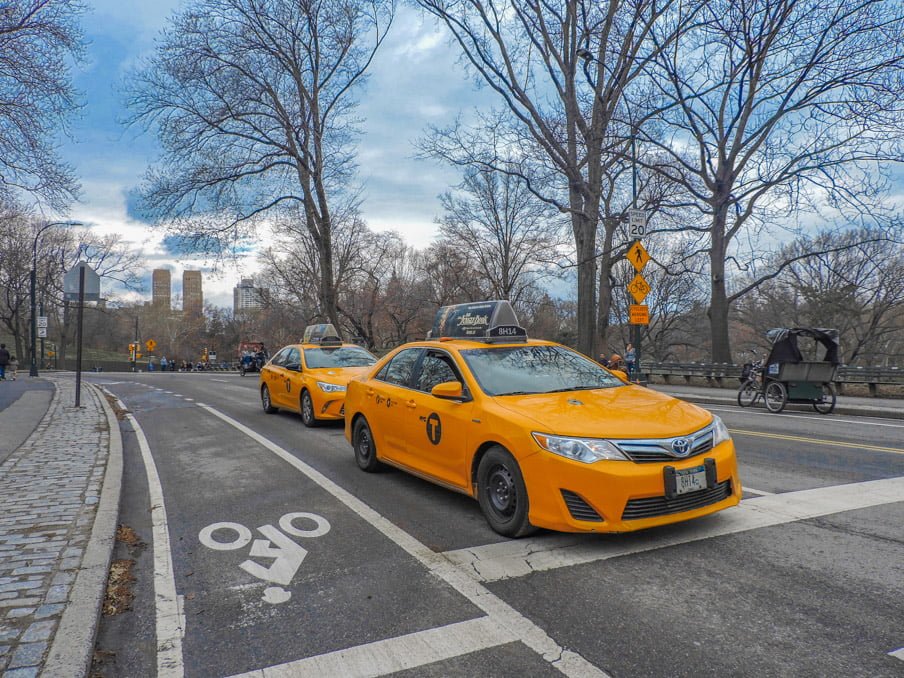 14. Seattle in January For Food, Museums & Lights
There's a lot more to know about Seattle in Washington other than Starbucks and the near constant rain; with mild temps in the low 40s and minimal snow, it's definitely worth adding it to your list.
There's actually so much more to the city than coffee and umbrellas like cool museums, light trails, ice skating, and more that you'll get to see them all on your January trip.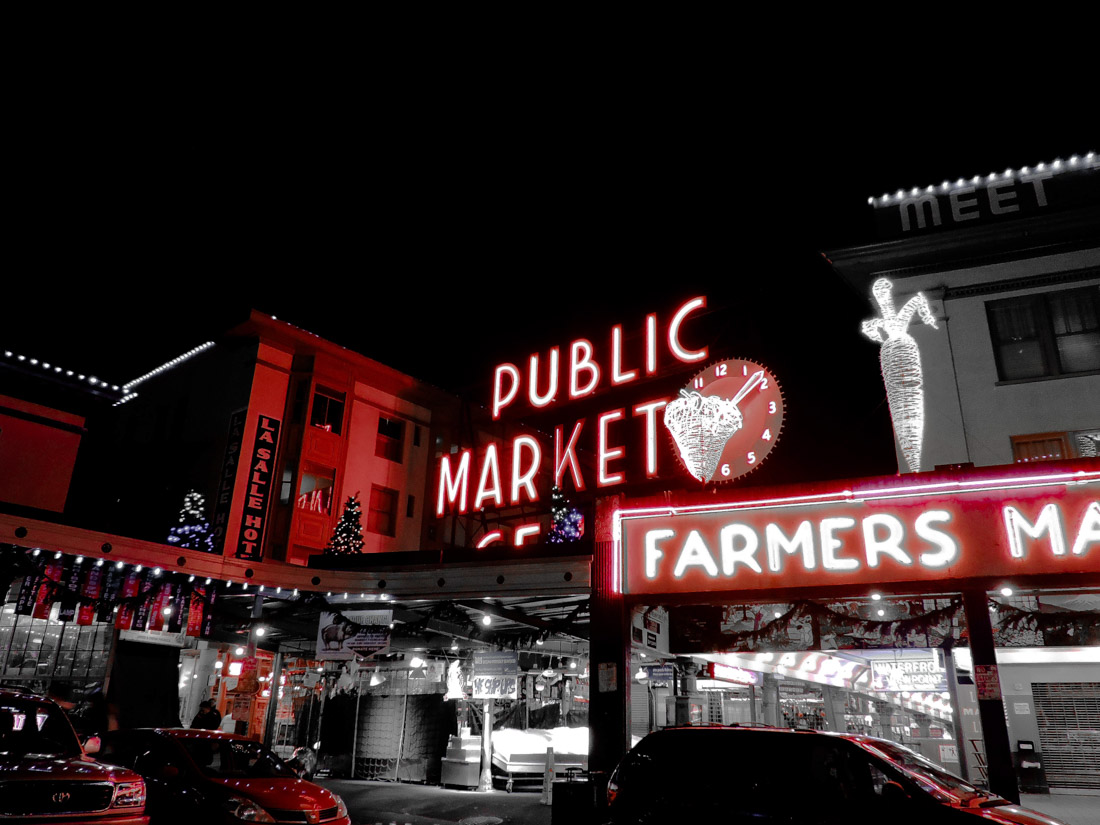 Things to Do in Seattle in January
You may also like our guide one day in Seattle itinerary and Washington bucket list.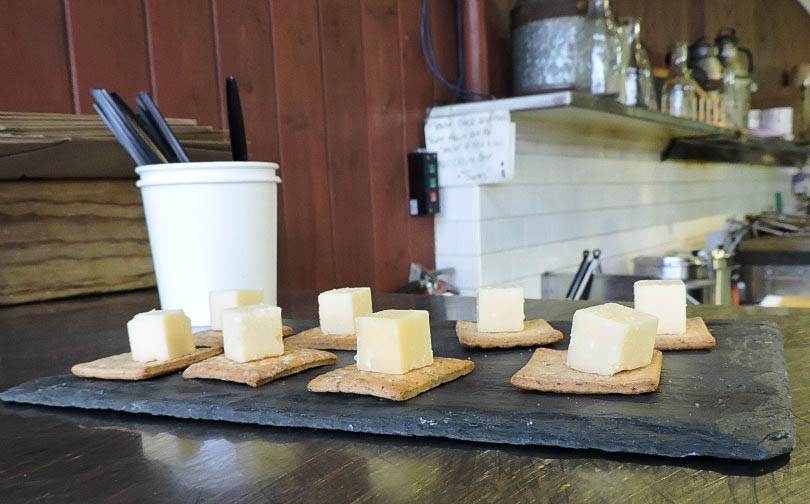 15. Portland in January For Music, Brew, Beer & Books
Hoping your January has a meet-cute in a gigantic bookstore in the cards?
Head to Portland this winter, and that just might happen!
If not, you can drown your sorrows at a sad film with a bottle of Portland craft beer or take your mind off it at an old-time music experience.
With temps in the low 40s, you can still enjoy outdoor activities like walking tours to see the best of the city.
Things to do in Portland in January
You may also like our Portland itinerary and things to do at Christmas in Portland.
Final Thoughts
January is a tough month for most of us, but take a week (or two) away and visit one of these places and you're sure to start your new year off on the right foot.
Don't have time to go away? There's always next month! Read this guide for the best places to go in February.