This article has links to products and services we love, which we may make commission from.
Whether you are planning a family vacation, a much needed couples getaway, or a long awaited trip with friends, our guide to best islands to visit in December reveals the hottest, and some cooler, islands.
For each island, we discuss why people visit in December, what the temperatures are like, the kind of weather to be cautious of, and fun things you can do there.
Most of the islands have sandy shores to laze about and a variety of water sports, especially underwater, if you are feeling a little more adventurous!
Get ready for rum, food, and some serious tanning.
You may also like our guides on winter sun US locations and the best beaches in December.
Islands To Visit in December
Our guide to the best islands in December starts with and overview of possibilities on the east coast then we'll head over to the west so buckle up for a smooth ride.
Florida Islands to Visit in December
Amelia Island, Florida For Golf and Restaurants
Amelia Island is called the "Isle of Eight Flags".
This is a historical island within the barrier islands on the Florida Coast.
It has a history of Spanish, French, British and American rule which make for interesting culture and food.
It has great luxury resorts, sparkling sandy beaches, golf courses, sand dunes, and a boardwalk.
There is plenty of room for beach sports that will ensure you stay fit on your winter vacations.
You may also find our guide on free things to do in Jacksonville, FL useful.
Key Largo, Florida Keys For Plane Tours and Snorkeling
Key Largo is the self-proclaimed dive capital of the world.
You can find many gorgeous coral reefs including the world's largest artificial reef, the 510-foot USS Spiegel Grove, the John Pennekamp Coral Reef State Park and the African Queen.
Here, you can dive to see the unique Christ of the Deep, Christ of the Abyss by Guido Galletti.
You can also take a plane tour to see the gorgeous blue water and sandy beaches from above.
Key Largo also features in our guide to the best beaches in the US.
Key West, Florida Keys For Drinks and History
If you're idea of a festive vacation in December is a lively location, consider Key West in the Florida Keys.
There's plenty of waterfront bars overlooking the historic seaport and louder bars along the party area of Duval Street.
Keep a close eye on the waters around the port as you might just see a manatee.
History fans may want to take a picture with the southernmost point in the continental United States buoy, visit Hemingway's House, or the Lighthouse & Keeper's Quarters.
Dine on Lime Key Pie, and watch out for the roosters trying to steal a bite!
At sunset, head to Mallory Square.
Key West is a really fun New Year's Eve destination, there are two midnight drops; the conch drop and the red shoe drop.
Marco Island, Florida For Shell Collecting
Marco Island has so many things to do, you will definitely not get bored.
Shelling at Sand Dollar Island will leave you with a collection of gorgeous seashells to bring home.
In addition to shelling, birding is a very popular, exciting activity across all of the islands of Florida.
Take a 2-hour mammal, birding and shelling tour with Get Your Guide.
It is estimated that there are over 400 dolphins that use this area.
Keep an eye out for the Burrowing Owls (Athene cunicularia floridana) at Marco Island!
We featured shelling as one of the best free things to do in Southwest Florida.
Sanibel Islands, Florida For Biking and Kayaking
The Sanibel Islands in Florida have 25 miles of high-quality paved trails and renting a bike allows you into all the secret spots that cars can't reach like Sanibel's pioneer cemetery.
There are different beaches to visit such as Bowman's Beach, Lighthouse Beach, and Blind Pass which make up one white sand beach stretching 12 miles!
The beaches are covered in millions of shells brought in by the Gulf of Mexico tides.
Kayaking allows you to explore the mangrove tangles and you just might have an up close encounter with a dolphin.
Stroll through the Sanibel Historical Village which is only staffed in the winter season, perfect for your December island vacation!
This is where seven pioneer buildings were moved from their original island and restored.
Sanibel Island is a good option for those looking for cooler Florida temperatures with averages around 64.4F compared to July at 82.6F.
Check out our Florida bucket list too.
Siesta Key for Quartz Sand
Who doesn't want to visit the number one beach in the US in December?
Siesta Key is located near Sarasota on a barrier island in the Gulf of Mexico and it has been voted the best beach in the USA.
Free parking is available at the beach along with modern restrooms, showers, a cafe, and shop.
There is disabled and push chair access to the best which is manned by lifeguards.
From the beach, you can walk to access point seven which leads to Siesta Key Village where you'll find ice cream shops, restaurants, and bars.
From Siesta Key you can also day trip to Longboat Key and the more bustling Anna Maria Island or head over to the mainland to catch a show, shop or dine in Sarasota.
Best Caribbean Destinations in December
Something to note for all Caribbean islands is that during December many of them receiving rain for at least 10 days.
However, they are all still warm, gorgeous, and ripe with activities!
Barbados For History and City Life
Barbados is an Island with old, colonial houses within the main city of Bridgetown.
You can take an expert walking tour to ensure you get all the important facts.
The island is full of beaches and botanical gardens.
You can also tour Harrison's Cave which you can access via a tramway.
Mid-December is the best time to visit in December.
Barbados also features in our guide to the best Caribbean islands to visit in October.
Saint Lucia For Beaches and Luxury Resorts
Saint Lucia is a unique island for the pair of mountains on its west coast called the Pitons.
It contains volcanic beaches, reef-diving sites, luxury resorts and fishing villages.
There are many waterfalls including a 15m-high waterfall called Toraille.
If you aren't looking to hike, take a leisurely segway tour through a gorgeous nature trail.
Saint Lucia has an average temperature high of 84F and 73F for the low.
Antigua For Hikes With History
Antigua is circled by coral reefs and is located in the middle of the Leeward islands in the Eastern Caribbean.
It has over 95 miles of beautiful coastline that you can spend hours lounging on and exploring.
You can also walk trails up to Shirley Heights, a former military lookout with panoramic views.
Aruba For Sailing
Aruba is known for its white beaches, much like many other tropical islands scattered around the US's coast.
Aruba is also referred to as the Happy island because of its serene, desert-like weather.
This is an island that does not receive much rain and has an average high of 87F in December.
Take a sunset sailing tour to see the colorful coast of Aruba in style.
Saint Martin For Food and Cruises
Saint Martin is known for its unique fusion cuisine and its national foods are conch and dumplings, and callaloo soup
Yvette's is frequently cited as the best place to eat on the island!
The island is split in half with the northern French side, called Saint-Martin, and a southern Dutch side, Sint Maarten.
To get a great overview of all the island has to offer, take a delicious tango dinner cruise.
And for views, head to Fort Louis in Marigot!
Do note that in December Saint Martin is one of the rainiest Islands in the Caribbean at an average of 13 days.
Curacao For Blue water Tours
Curacao is most famous for its orange, blue colored liqueur.
Only the ones made in Curacao use the peels of the Laraha orange, which is unique to the island.
Curacao is hot at an average high of 87F in December and rain for an average of 12 days.
The largest cave on the island is called the Blue Room and you can visit it with this speedboat snorkeling tour.
Tortola For Laid back Coves
Tortola is known for its high-quality spices since the island has great growing conditions for these.
Smugglers Cove is a very well-known attraction of Tortola and is a gorgeous beach to lounge on.
In addition to the beaches, you could also visit Callwood Distillery at Cane Garden Bay, which calls itself the oldest distillery in the Caribbean.
Callwood Distillery has been in the hands of the Callwood family since the late 1800s, and today it is operated by Michael Callwood and his family.
Tortola also contains Sage Mountain National Park which has the highest peak in all of the US Virgin Islands at 1,716 ft.
Tortola has an average high of 80F and an average amount of 14 days of rain.
St. Croix, Virgin Islands For Coral Reefs & Enslaved History
The biggest Virgin Island, St. Croix is the best spot for snorkeling and diving in the clear blue ocean.
You can enjoy a 4-hour snorkeling and boating tour to Turtle Cove and Honeymoon Beach.
Estate Little Princess is a National Register of Historic Places listed building with history dating back to the 1700s, which is still evident in its Danish architecture.
Enslaved Africans lived and worked on Estate Little Princess from 1749, when the sugar and rum plantation was founded, until 1848, when slavery was abolished on St. Croix.
You can also take a tour at Cruzan Rum Distillery, still run by the Nelthropp family, which has been perfecting this islands' preferred libation since 1760. Generations of families have worked around the distillery.
Route 82 to Point Udall car park offers a trail down a hill to Isaac Bay, a spectacular secluded beach managed by the Nature Conservancy as a turtle sanctuary specifically for green and hawksbill turtles which may be spotted from July to December.
West Coast Islands to Visit in December
Catalina Island, California For Cooler Temps and Wildlife
A cooler winter destination, Catalina Island has an average high of 60 in December.
Catalina Island contains the resort town of Two Harbors in the north.
Its highest peak is Mt. Orizaba.
You'll find beautiful wildlife, lovely cabanas, and great dive sites.
You can take a full-day snorkeling tour, ending on the island.
Hawaii Islands to Visit in December
Big Island, Hawaii For Rainforests and Volcanoes
All of the islands of Hawaii are perfect for December travel, but each for their own unique reasons.
The Big Island of Hawaii is known for snorkeling, gorgeous tropical foliage, and volcanos.
Two of the world's most active volcanoes are named Kīlauea and Mauna Loa and you can take a tour of them by visiting Hawaii Volcanoes National Park.
Kauai, Hawaii For Canyons and Waterfalls
Although Kauai gets rain for an average of 16 days in December, that isn't all bad news!
This just means that the movie-famous Jurassic Park Falls will be rapidly flowing and gorgeous for your viewing.
Take a helicopter tour of Waimei Canyon and Jurassic Falls.
You don't need to worry, no dinosaurs can reach the helicopter!
Kauai, Hawaii is cooler in December with a high of 72.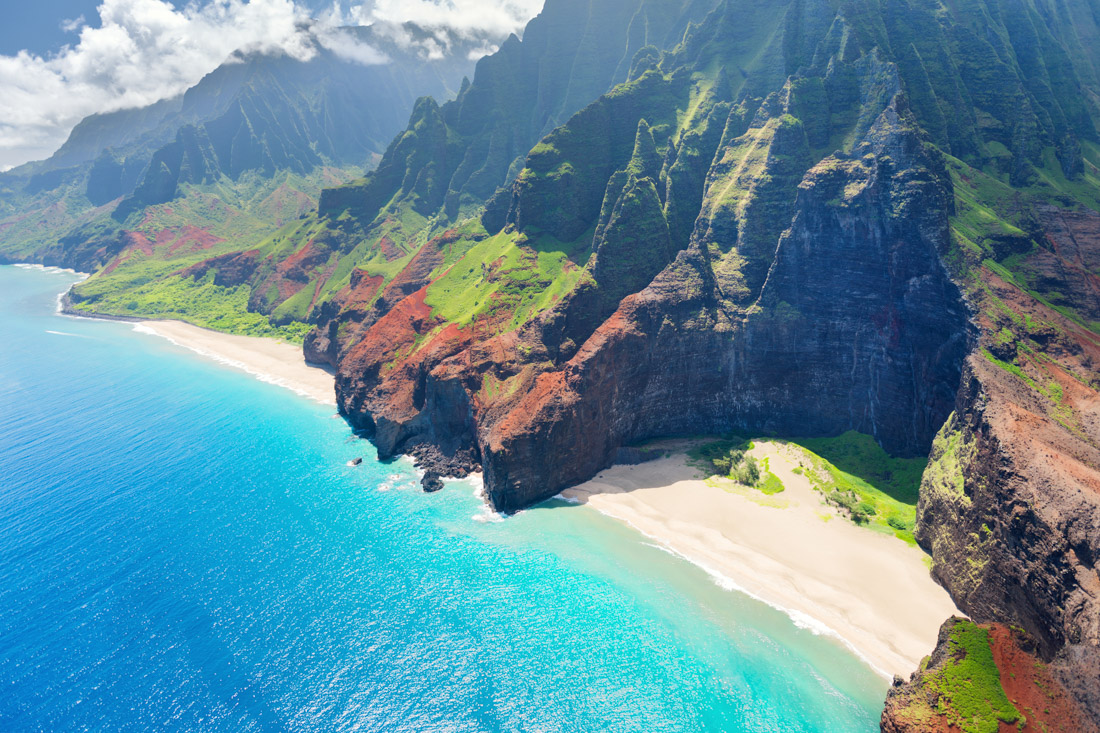 Oahu, Hawaii For Pearl Harbour and Waikiki Beach
Visit the historical site of Pearl Harbour where Japanese forces staged their first attack against the United States in World War II with this top-rated tour
Waikiki Beach is one of the most frequented white sand beach in Hawaii.
Oahu, Hawaii is the warmest island of Hawaii in December with an average high of 79.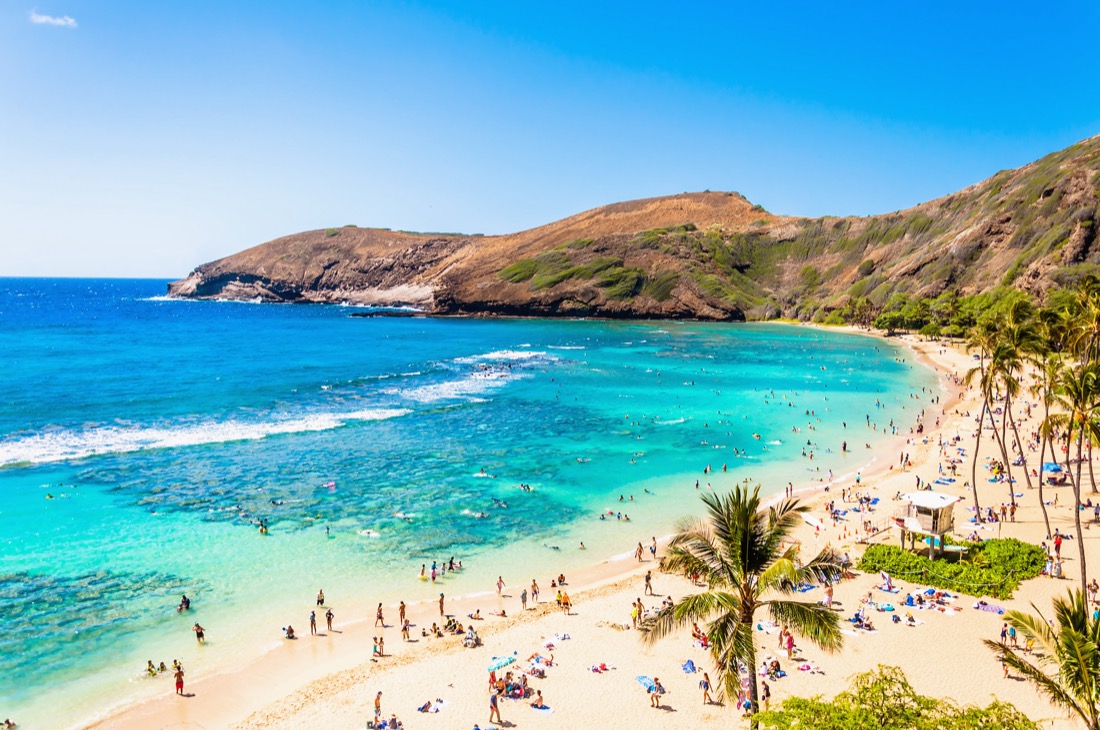 Maui, Hawaii For Turtle Town
Ever wanted to see a sea turtle?
Well now is your chance!
Take a snorkeling tour of Lahaina Turtle where you can see Green Sea Turtles, Nenue, Goatfish, Octopus, Black Durgeon, Frogfish, and Parrotfish.
Maui is also known as "The Valley Isle" and is the second largest Hawaiian island.
During the winter months you can also catch sites of the migrating humpback whales.
There's no denying that a trip to Hawaii in December is expensive.
Check out our guide to free things to do at Maui for budget-friendly tips.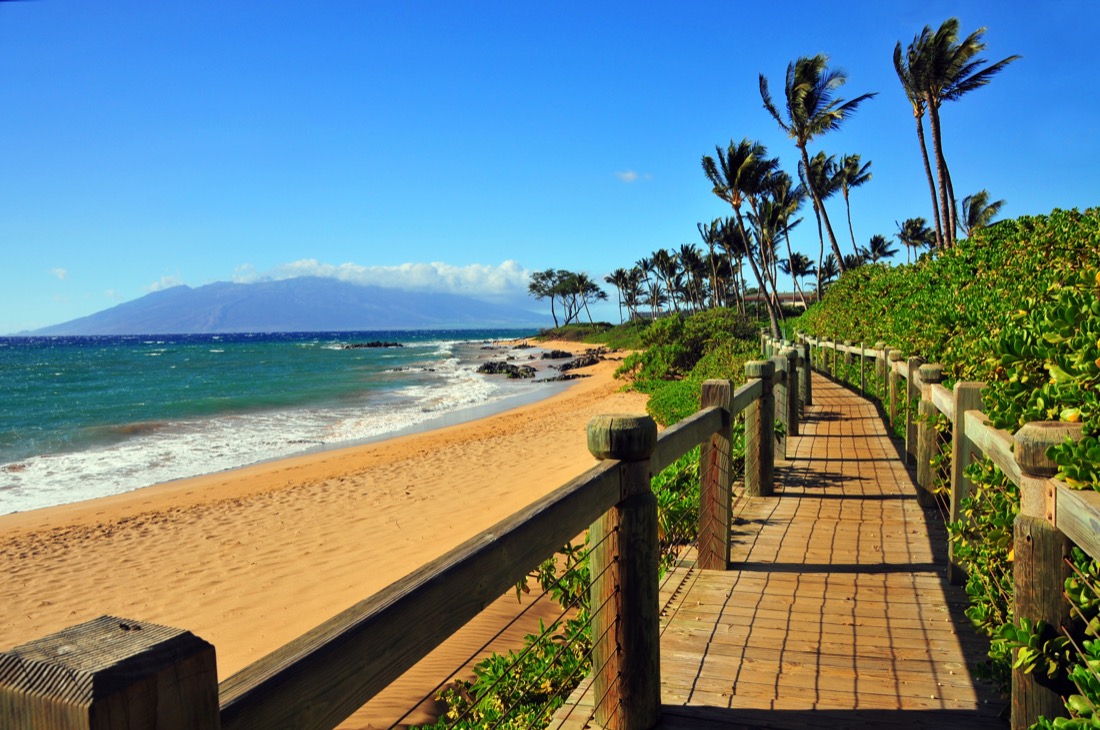 Maui is also home to Haleakalā, or the East Maui Volcano, which takes up over 75% of the island!
You can do a self-drive sunset visit of the summit.
Lanai, Hawaii For Garden of the Gods
Kanai has some unique attractions that make it a very memorable vacation location.
First is Shipwreck Beach, known for its offshore wreck of a WWII tanker.
Like the other Hawaii islands, snorkeling is very popular and green sea turtles can be seen all around.
If you travel inland, the Garden of the Gods looks like a scene straight from the planet Mars.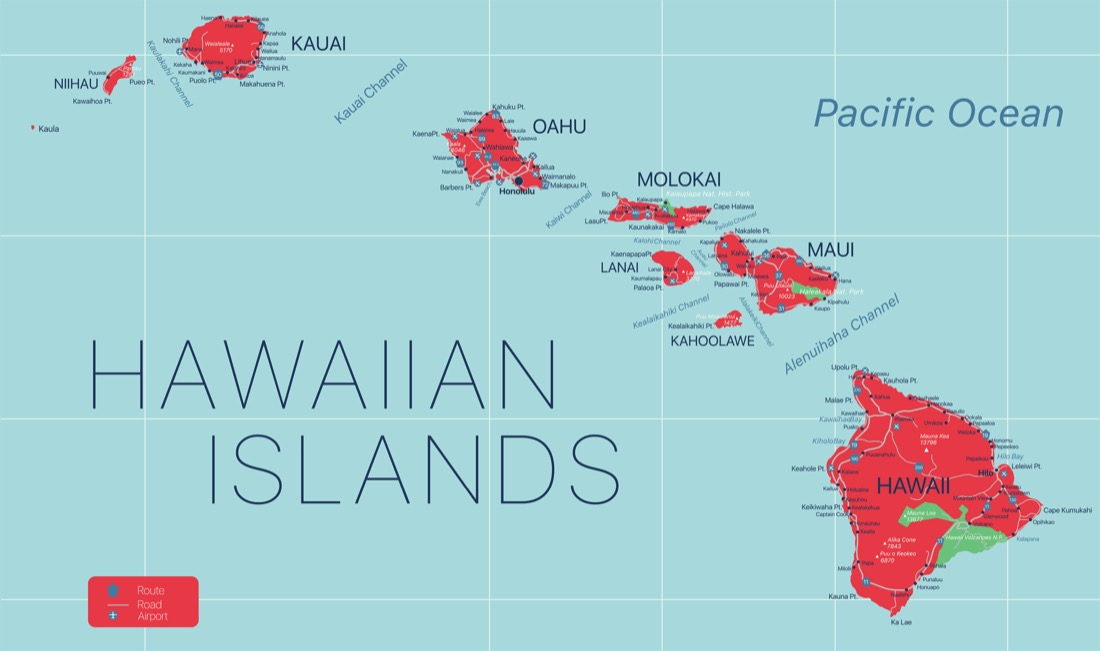 Southern US Islands to Visit in December
Dauphin Island, Alabama For Quiet Birding
There isn't much in the way of resorts or restaurants on Dauphin Island, however, you will enjoy pretty, quiet beaches.
Dauphin Island Bird Sanctuaries are the best of the best for bird watching in this part of the gulf.
South Padre Island, Texas For Kite-surfing and Jet-skiing
A popular spring break destination, you won't need to worry about the crowds in December and you'll be able to experience all South Padre Island has to offer.
This is a great spot for beach sports and relaxation.
It also has plenty of nightlife to enjoy including bars and delicious restaurants.
Check out our best Texas beach towns guide for more.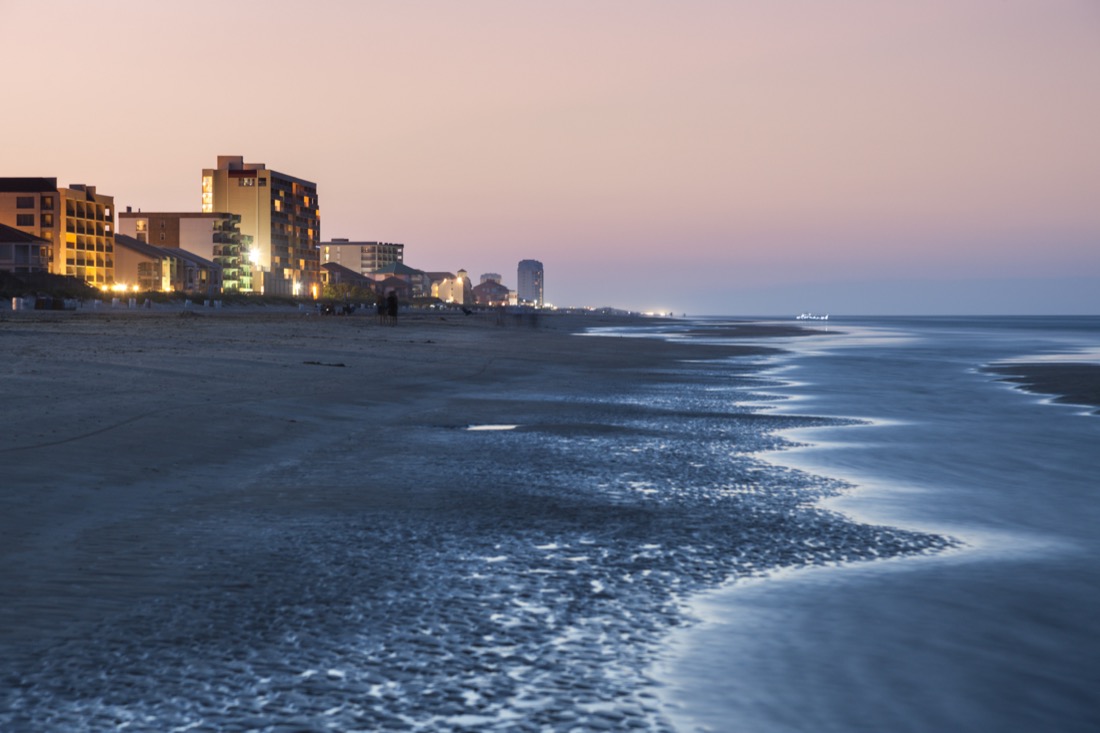 Which island do you plan to visit this December? Tell us in the comments.