This article has links to products and services we love, which we may make commission from.
When you think of visiting Texas you probably have a vision of its large cities like Austin, or maybe one of its national parks such as Big Bend, but did you know that there are a number of Texas beach towns you can visit?
There are many popular beaches on Gulf Coast of Texas aka the Texas Coast, which friends day trip to and families enjoy annual vacations at.
Within a few hours' drive from any of the major cities, you can dine on seafood and go boating in the Gulf of Mexico.
Here is your guide to the top beach towns Texas has to offer, so you can pack up the car for a beach day or stay for an extended trip.
Remember to pick up your trash, visitors complain that this is an issue on many of the beaches in the Lone Star State, be the solution.
You may also like our Austin to Big Bend road trip itinerary and our beach packing list with free check list.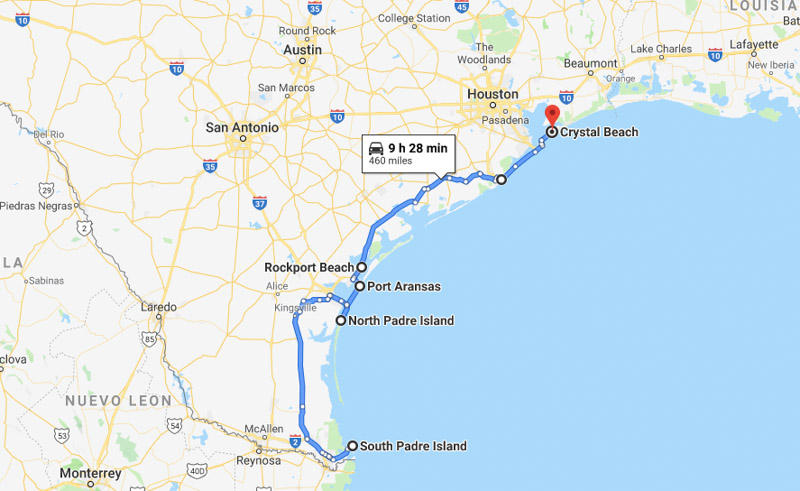 The Best Beach Towns in Texas
Houston Beaches aka Ocean City Texas
Houston is a fun city to visit for its urban attractions such as shows at its theaters, live music, food, and NASA's astronaut training.
However, another big plus for the Bayou City is its proximity to the Gulf Coast making it one of the most popular beach getaways in Texas.
1. Galveston Beach

For a Lively Vacation
There isn't just one beach in Galveston Island, there are actually 32 miles of Gulf coast sandy shores for you to explore.
Starting with East Beach and running all the way down to Galveston Island State Park, there are seven beach areas.
Galveston has the world's longest continuous sidewalk which is well used by joggers, cyclists and skaters.
Visitors love that you can rent umbrellas and chairs, and bathrooms dotted along the beach area.
There is also plenty of parking at affordable rates. Pack a wagon to carry your beach day gear.
The downside of Galveston is that the water can be rough.
This Texas beach is lively with its Seawall bars and restaurants and rollercoaster at Pleasure Pier.
You can get bearings and learn about history, architecture and culture during this coach tour.
Galveston is often cited as one of the best places to live in Texas for its costs, as it one of the most affordable beach towns in TX.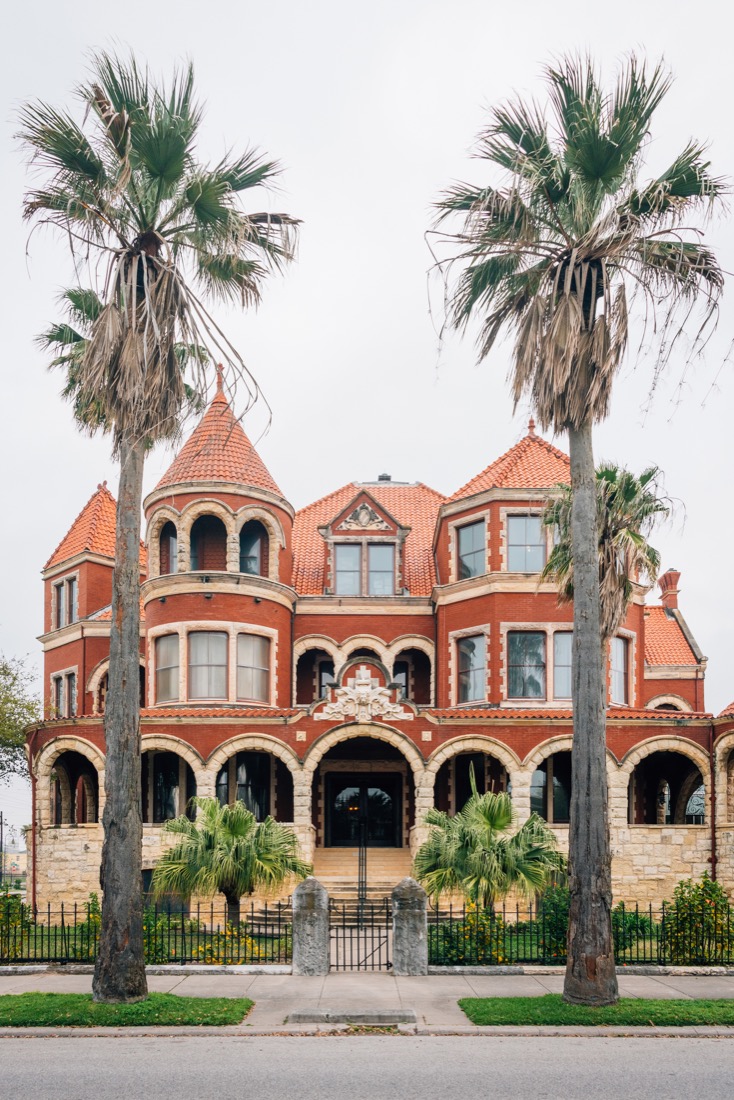 Things to do at Galveston Island
Watch a concert at East Beach
Enjoy cool alcoholic beverages too – the only beach which allows this
Get judgy at the annual sandcastle competition
Jump on a ride at the Pleasure Pier
Set sail on a paddlewheel boat tour
Scoot along on a segway
Dress up for Mardi Gras at Galveston
Watch the July 4th fireworks
Bike around the bay
Birdwatch or go fishing
Catch a wave surfing
Sail the waves kayaking
Watch a 3D movie at Moody Gardens
See a show at The Grand 1894 Opera House
Tee off at the golf course
Sail the skies on the zipline
Relax on the Lazy River at Palm Beach
Have a nosey at the Galveston mansions
What are you favorite things to do in during your Texas beach trip to Galveston?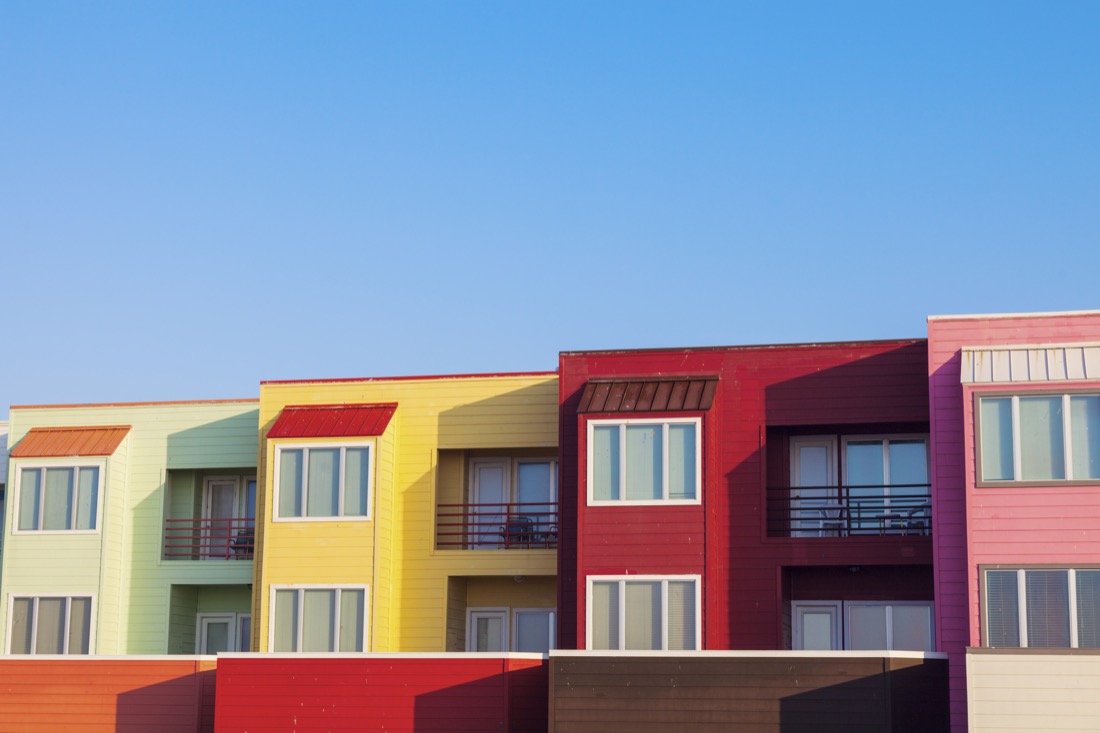 So which is the best beach in Galveston? Younger visitors like the alcohol laws and concerts at East Beach while families love the award-winning Stewart Beach. Which is your favorite? Tell me in the comments below.
There is so much accommodation to choose from on Galveston Island.
From Texas beach resorts to private holiday rentals, there's something for every type of trip and visitor.
If you'd prefer a day trip to Galveston, check out this tour from Houston.
Hotels in
Galveston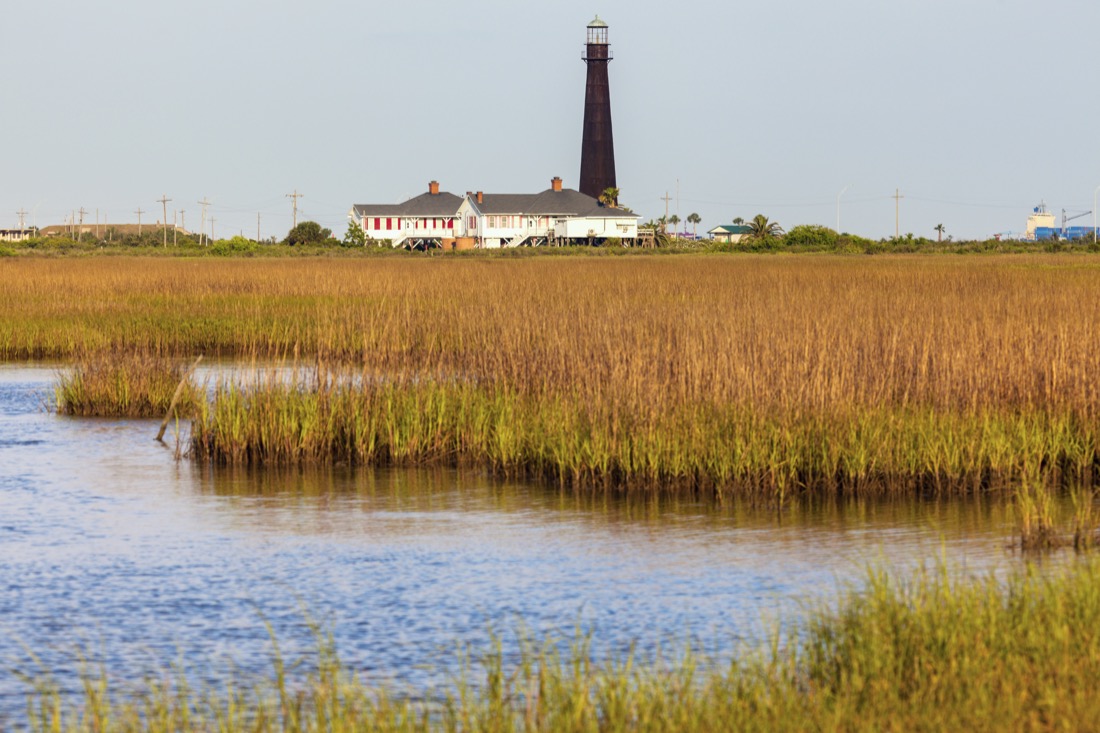 2. Sunny Beach, Galveston For a Dog-Friendly Beach Trip
Sunny Beach is another Galveston beach worth mentioning for its fishing opportunities and because it is dog friendly.
You can park on Sunny Beach which means you don't need to plan carting your beach tents, coolers, and water sports gear from the parking lot.
The road down to Sunny Beach is an 8-mile drive.
3. Pirates Beach, Galveston For Upmarket Rentals
Arrrr, me matey!
If you're looking to rent accommodation in a small beach community, consider Pirate Beach in Galveston.
This beach area is well maintained with high end rentals and manicured gardens.
Pirate Beach Rentals
While Pirate Beach is more upmarket, it can still be classified as cheap Texas beach vacations as group rentals come in at under $200 per night.
Although some properties do have a three night minimum rule.
4. Bolivar Peninsula (Crystal Beach)

For Fewer Crowds

Another one of the popular beaches near Houston is Crystal Beach on the Bolivar Peninsula.

It is a relatively quiet beach that allows beach camping which is great if you are keeping costs down during your vacation.

Boasting 27 miles of sandy beaches and plenty of activities for guests, it's not just its location in the Southeast of Houston that is an appeal.

For nature-lovers, this area is full of wildlife and is a popular bird-watching destination.

The peninsula is part of the Great Coastal Birding Trail, where you can observe spoonbills and blue herons in their natural habitats.

History enthusiasts can visit Fort Travis, which was built in 1836 to protect Port Galveston.

After a day of exploring, enjoy some seafood on the water at Stingaree Restaurant or Hardheads Icehouse and Grill for live entertainment with your meal.

While in the area, you can stay at Boardwalk Resort.

It provides guests with easy beach access and plenty of on-site activities.

There is a pool, as well as a splash area for children. Enjoy a game of mini-golf or foot billiards with your family. If you feel like relaxing, hop into a hammock or hot tub overlooking the water.

Music fans will enjoy the line up of (mostly) free music.

Houston to Crystal Beach takes just over 1 hour 30 mins by car.

One of the ideal beaches in Texas for spring break.
Where to Stay
5. Freeport aka Surfside Beach

For Food, Golf & Beach Days

Freeport is just an hour south of Houston.

You will find a quiet town where you can drive your car right up to the waters of Surfside.

You can also go jet skiing in the nearby Old Brazos River.

Stop by the Freeport Municipal Golf Course for a few rounds of golf.

At Surfside Beach, dining options include Red Snapper Inn for fresh seafood, and Scott's beach Bar.

Entertainment comes in the shape of live music at the Brick House or the Sundown Restaurant.

There are some accommodation is located right on the sand in Surfside, so you won't have to walk far to get your feet wet.

Fun fact: Surfside was once Old Velasco, the 'Boston harbor of the Texas Revolution.
Where to Stay
6.

Lighthouse Beach, Port Lavaca For Famiy Texas Coast Vacations

Families enjoy time at Lighthouse Beach because it has a splash pad, picnic tables, and a kid's playground to keep the wee ones entertained while they run around in the fresh ocean air.

Bamboo umbrellas dot the sandy beach for those who require some shade, you will need to pack sun loungers though.

There's a path leading out to the boardwalk over Lavaca Bay which provides nice views over the water and fishing opportunities.

The sunsets are a big draw.

Lighthouse is one of the best family beaches in Texas.
7.
Rockport Beach For Clear Water
Rockport Beach is a just under three hours from Houston and San Antonio and just over three hours from Austin.
It is the state's first Blue Wave beach making it the cleanest and one of the clear water beaches in Texas.
Visitors like that the water is shallow, great for families.
There are fishing opportunities and local shops that sell bait.
Rockport has BBQ grills and picnic areas for beach meals by the sea.
You can walk along a designated path to visit the Little Bay Shores.
No dogs are allowed on the beach.
clear water beaches in texas
Where to Stay
8. Port Aransas

For Fishing

This small beach town is located at the end of Mustang Island, and is one of the beaches near Corpus Christi.

While it is quieter than other locations, there are still plenty of things to do.

Some people call Port Aransas the fishing capital of Texas, with fishing competitions happening almost every weekend during the summer.

After exploring the 18 miles of beaches, stop by the Port Aransas Art Center, which features work from local artists.

Irie's Island Food is popular with locals while The Crazy Cajun provides tasty Cajun dishes such as jambalaya and shrimp boil.

The best event of the year is SandFest, the largest native-sand sculpture competition in the USA.
Where to Stay
9. McGee Beach

For A City Beach

Heading a little inward to Corpus Christi Bay you'll find McGee Beach.

Less people visit this beach which is great if you can't deal with crowds.

Another bonus is that you don't have to pack to much beach stuff as there are canopies, umbrellas, cabanas, and chairs for rent.

Beach amenities include showers, bathrooms, and parking.

There's a boardwalk at the beach, and a marina close by.

McGee Beach is right off Corpus Christi Downtown so you'll find plenty of food options a short walk away.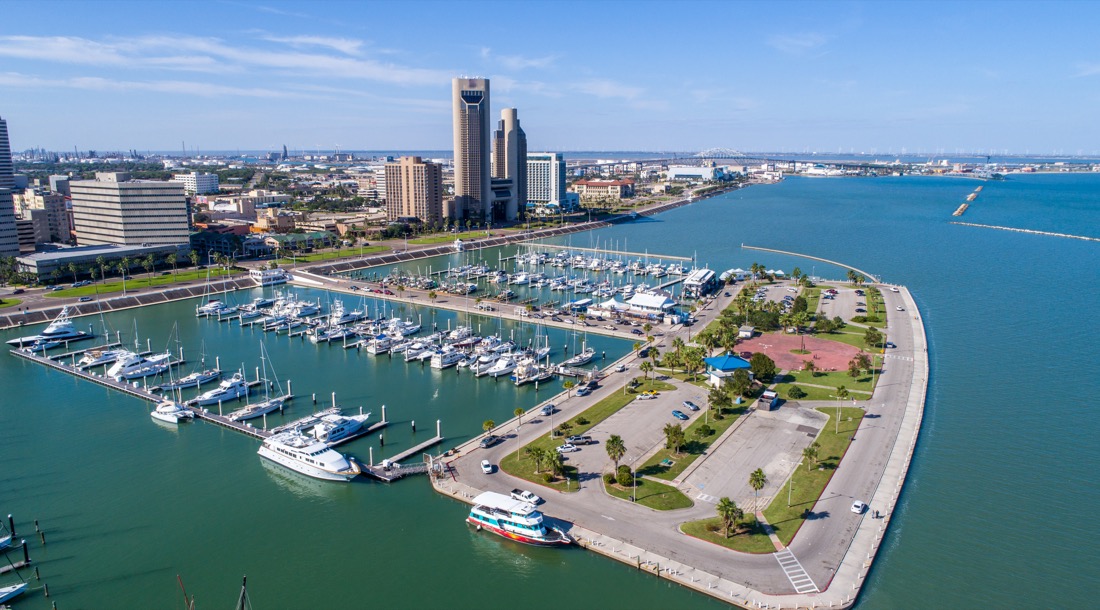 10.
North Padre Island

Close to Corpus Christi

North Padre Island is located just north of the Padre Island National Seashore and is completely different from South Padre.

It is only a 20-minute drive from Corpus Christi making it easily accessible, allowing visitors to take advantage of the attractions in the city with ease.

At North Padre Island you will find world-class fishing, fun shelling, and local events and festivals throughout the summer.

From late June to mid-August you can witness baby turtles make their way from hatching on the shore till they enter the waters.

Beaches include Whitecap, Little Shell, and Big Shell.

For some family-friendly fun, you can hop aboard the USS Lexington.
Where to Stay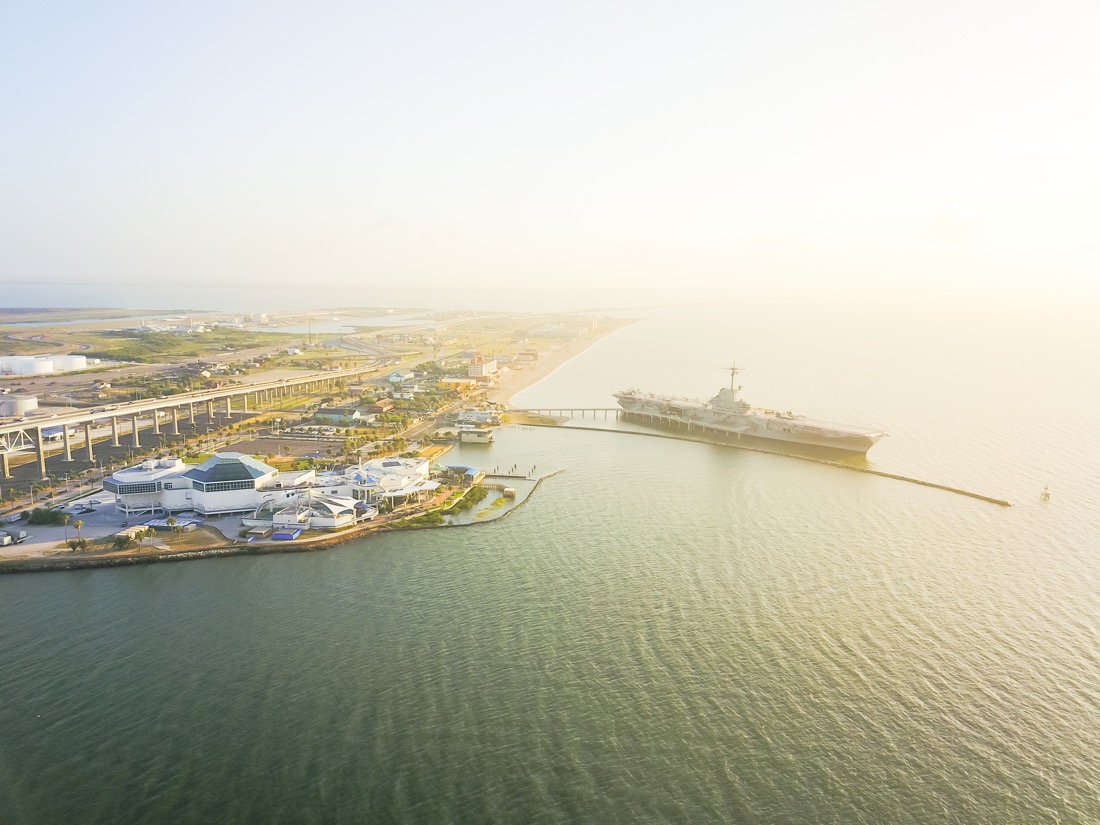 11. South Padre Island

– Texas Beaches Vacation Variety

Located right on the southern border of Texas, South Padre Island is a very popular spring break destination with plenty of entertainment for more laid-back vacationers.

The Island is known for its clean waters and tropical climate making it one of the most beautiful beaches in Texas.

Expect not only white sand beaches in Texas at Padre Island but also blue water beaches.

In fact, it is located at the same longitude as Fort Lauderdale.

You will find swimming easier here since the Laguna Madre Bay is a "hyper-saline" bay, meaning it has a lot of salt in the water.

South Padre is the furthest beach from the big cities located about 5-6 hours from Austin or Houston.

Being so far south is what makes it a great destination.

If you are looking for high-adrenaline fun when you aren't relaxing on the beach then give windsurfing a try.

For family-friendly fun check out Schlitterbahn Waterpark, home to dozens of waterslides or enjoy the fishing opportunities both from the shore and deep sea.

After a long day in the water, enjoy the Mexican influence in the many restaurants.

You cannot eat enough tacos, nachos or ceviche – dreamy South Texas beach vacations, you'll agree!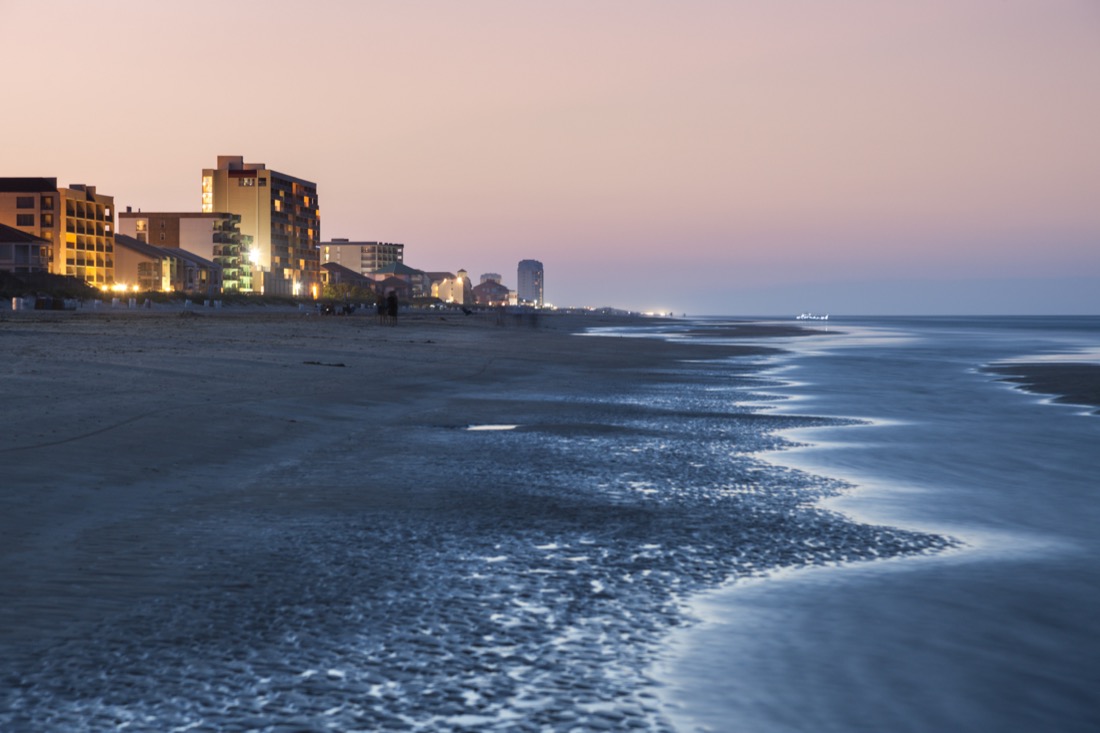 12. Boca Chica Beach, Texas's Last Beach in the South
Boca Chica Beach is the last beach in our guide on where to vacation in Texas on the beach, and the last beach in the state before it hits the border of Mexico.
While the skyline of Boca Chica is quite industrial, the buildings don't block out the sun, and the structures that surround the beach are space rockets which is pretty unique!
Locals love the lack of tourism, dog walks, and grassy dunes.
There are also some great shell picking opportunities.
Boca Chica State Park is close by.
Looking for more beach vacation ideas? Here's our guide to beach towns on the East Coast.
South Padre features in our guide to spring break destinations for students.
Texas Beach Towns Packing List
Frequently Asked Questions
Does Texas have beaches?
Yes! I know that is a surprise to many as think of Texas a desert and cities but there are a number of great beaches beach towns in Texas.
Which is the cleanest beach in Texas?
Rockport Beach was awarded the first Blue Wave Beach status.
What are the bacterial levels in Texas beaches?
Texas Beach Watch runs lots of tests to evaluate the levels of bacteria in the sea. Check out daily results here.
Is beach camping allowed in Texas?
Yes, at specific beaches like Crystal Beach making it one of the best vacation beaches in Texas for visitors trying to budget travel.
Which is your favorite coastal town in Texas? Tell us in the comments!
Save for future planning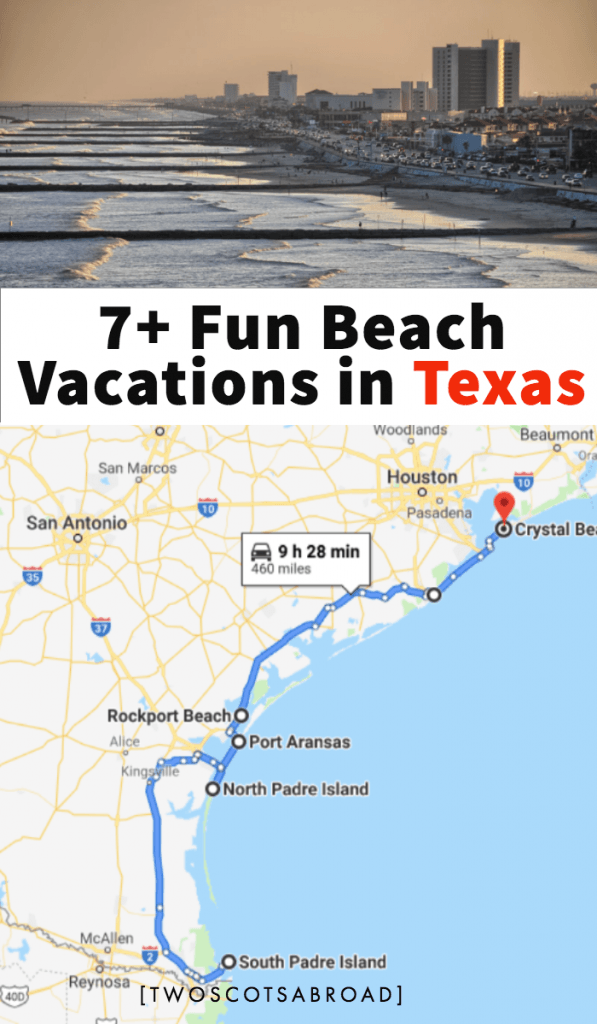 About the author – this guide to the top Texas beach destinations was created by Two Scots Abroad and Honeymoon Always.