This article has links to products and services we love, which we may make commission from.
'Tis the season to be spending money on travel gifts! But what do you buy the loved ones that prefer the minimalist nomadic life (20kg maximum!) or the friend that is making the move from armchair to the airport? Here are our top ten gifts for backpackers and those who love to travel. No fluff, just genuinely useful travel gear for her and him, tried and tested by us.
Why trust us? Craig and I (Gemma) have been travelling together since we met in 2012. Our first trip was to Southeast (all the food please!) We've also travelled extensively through the Americas and Europe during an 18-month career break and we continue to take trips from our more permanent base here in Scotland.
Gifts For Backpackers + Travel Lovers
1. Travel Water Bottles
Investing in a leak-proof water bottle for a travel trip is a great idea because not only does it save you money (refilling from the tap), it also saves the environment from single-use plastic.
We've all seen the videos of the whale that ate 80 plastic bags or the photograph of the mummy bird regurgitating plastic to feed its baby.
That plastic from water bottles is going nowhere. It ends up on our beaches, in our seas and eventually in marine life. There have been reports that humans may be digesting it too. Plastic is becoming part of the food chain.
OK, plastic police rant over. There are two types of travel water bottles you can choose from and it depends on your trip.
Are you visiting a country where you can drink out from the tap?
All you need is a bottle like the Tree Tribe US / UK which is made of steel, keeps your water cold for 12 hours and hot for 12 too.
It also has an extremely handy hook which clips to your day bag.
A great gift for travelers in my opinion.
If you are going to a country where you can't drink the water, you need a filter and purification system and the good news is that there are now bottles that do the whole process for you.
A popular brand includes Water-to-Go (Europe only, sorry, quote TSA15 at checkout for 15% off). We attempted to go plastic-free: Read about it here.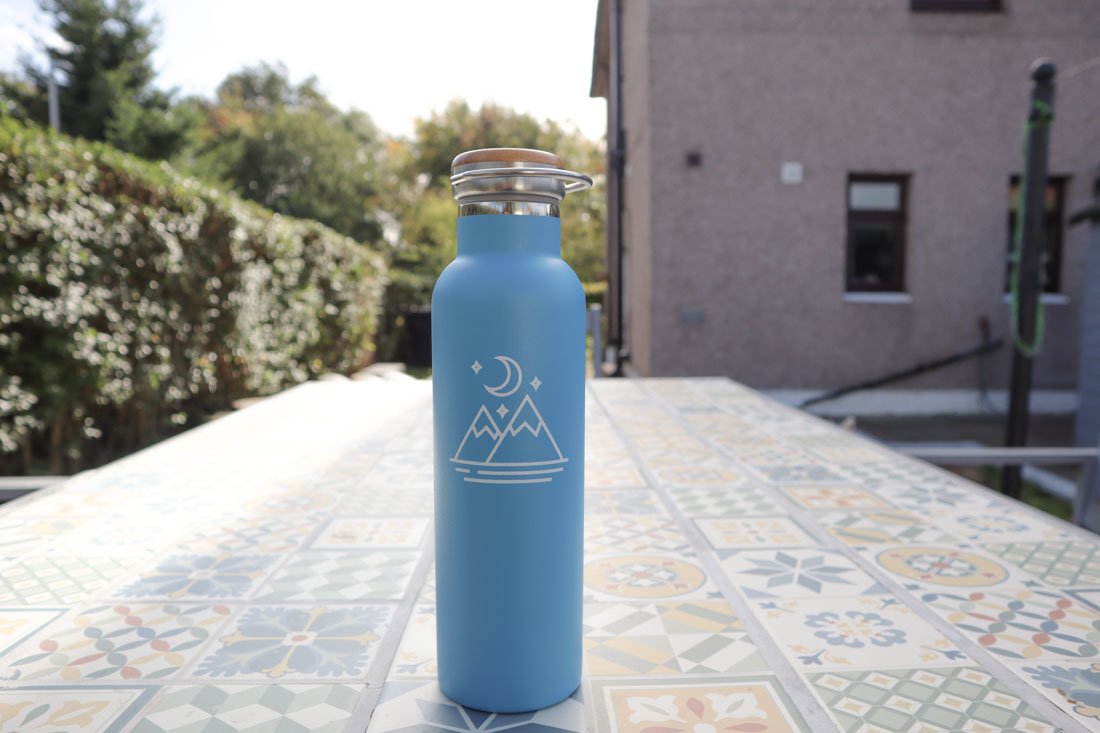 2. Waterproof Bag Cover
Hot torrential rains in Thailand or wet autumns in Britain, you can't go wrong with a waterproof bag cover like this Osprey bag cover US / UK.
The bag comes in three different sizes online we use a small for our day packs. No need to let the weather dampen your belongings and spirit again!
We did scrimp on costs and bought a cheapy from eBay, it was useless! From personal experience, when your camera switches off due to wet weather, so does your heart. Looking for a new camera too? Check out this guide on the best cameras for travel.
---
» » You might also like | Our travel backpacks with rolling wheels review« «
---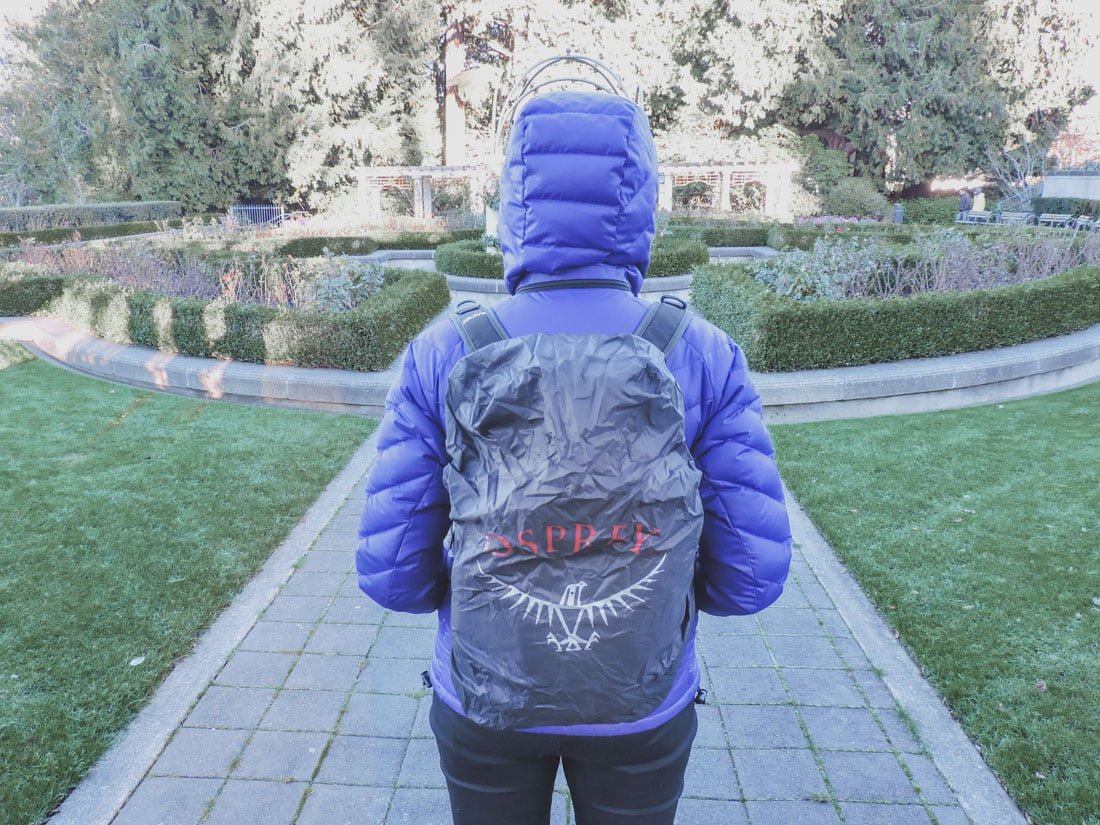 3. Anker Portable Charger
Our phones are our lifelines when on an adventure. They can act as our credit cards for public transport, they hold our e-tickets at airports, they get us from A-Z with maps apps and that's just the initial planning stage.
Then there is the entertainment – Spotify, Netflix and games. They document our trips via the camera, we share our stories on social media and then we get annoyed when the battery doesn't last all day! The solution?
Packing a portable charger like the trusted Anker pack US / UK.
Craig has dabbled in a 'second charge' phone cover for his iPhone but within four months it no longer charged so he is back to the trusty Anker. It works with any phone, I use it with my Android.
Not only does it charge your phone but it can also be used for GoPros, tablets and some cameras.

4. Hydration Electrolytes
If you are set for a long haul flight or a long night of partying remember to pack hydration tablets US / UK.
We were actually unofficially prescribed these by a British doctor in Cuba after a night on too much rum! Now we don't travel without them (we do a lot of bar reviews…) and give them to friends as gifts (often along with a bottle of something).
Nuun Hydration tablets are actually made from plant-based materials making them gluten, dairy and soy-free.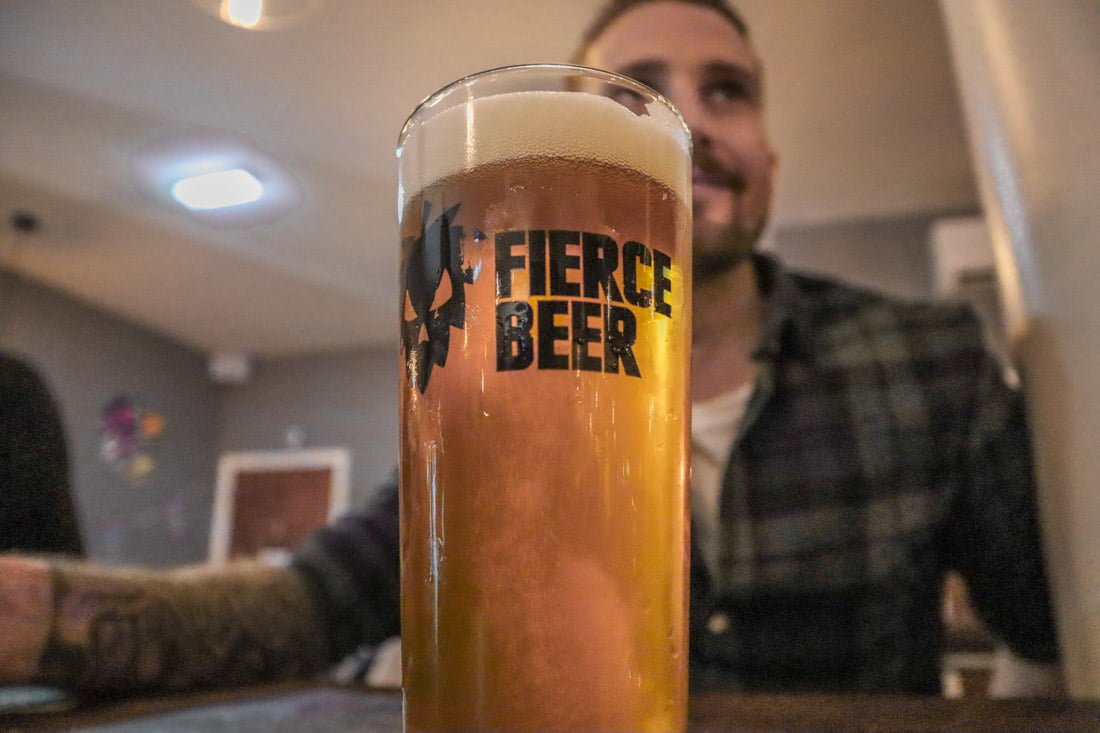 5. Mountain Equipment Rupal
I have a new favourite item of travel gear and that is my Mountain Equipment rain jacket US / UK.
I think it is the neatest looking raincoat on the market and I know it sounds superficial to list-style as one of the main reasons for purchasing a jacket but deep down we all want to look good when we are drowning in a downpour.
The Rupal ticks all of the functionality boxes too – it has three-layer GORE-TEX, an adjustable hood so you can still see when it is raining and huge pockets on the front big enough for phones, maps and even small cameras.
I really like that it covers my bum and the bottom of the arms can be velcro closed over tightly to stop soggy sleaves occurring. I went for the navy but there are brighter colours available for avid hikers.
I know Craig isn't reading this (so supportive) so I can tell you, his Mum has got him the teal green Rupal for his Christmas because he kept stealing mine in Iceland.
An outdoors enthusiast told me that the Mountain Equipment Rupal isn't just waterproof and windproof, it's also splashproof.
I hope I don't have to test that mind you. Read next: what we pack for a hiking trip.
6. Salomon Walking Boots/Shoes
Another investment is a decent pair of walking boots or shoes depending on hiking preference.
It doesn't actually matter what brand of quality shoes you end up buying for your loved one, the key is that they need to be worn in well in advance of any multi-day hiking trips.
My all-time favourite hiking boot brand is Salomon whereas Craig has moved to the Scarpa family.
I am currently rocking a pair of Salomon Quest s US / UK which I think are really attractive as walking boots go. It is a high-level boot with laces all the way up to the top. The boot is GORE-TEX material with a Contagrip sole.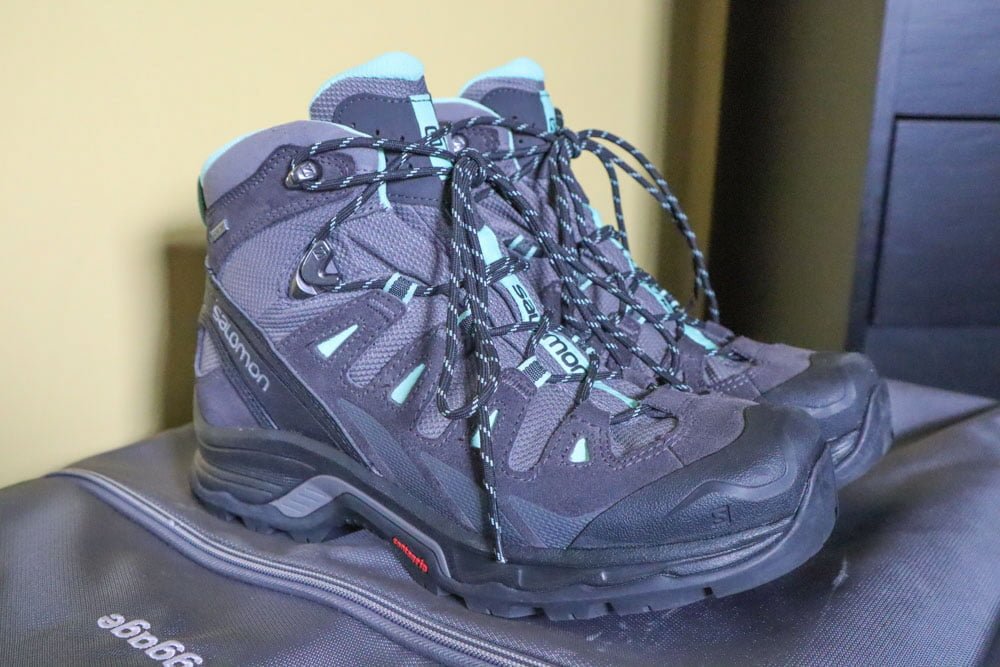 Craig has moved away from Salomon after three years and on to leather Scarpa boots US / UK. This is another high boot with laces all the way to the top.
They have a Vibram sole. You can't really argue with the quality of Scarpa.

7. PacSafe Net
We travelled for 18 months around the Americas and Europe and had zero theft casualties.
Every time we leave our accommodation we put our worthy goods into a day bag then place the day bag into our PacSafe net US / UK.
The net then pulls at the top before wrapping it around a non-moveable structure like a bed frame.
Once attached, the net clips into the holder and you insert a padlock through the loop.
Then you secure the lock with the padlock. I then throw a poncho/flat/coat over the bag and net to disguise it.
I purchased the PacSafe safe bag on the recommendation of a travel blogger (I wasn't one at the time) but it was really heavy and took up to much room so opted for the net instead.
A good swap in my opinion.
8. Icebreaker Merino Top
Merino wool tops are ideal for travel because they keep you cool in warm climates but warm in cold ones.
How?
The merino wicks the sweat away from the body so the moisture doesn't sit on the skin.
Here's the deal-breaker with Icebreaker USA / UK merino wool products are not cheap but they are effective and they don't have to be washed as much as other types of material which saves on laundry while on the road.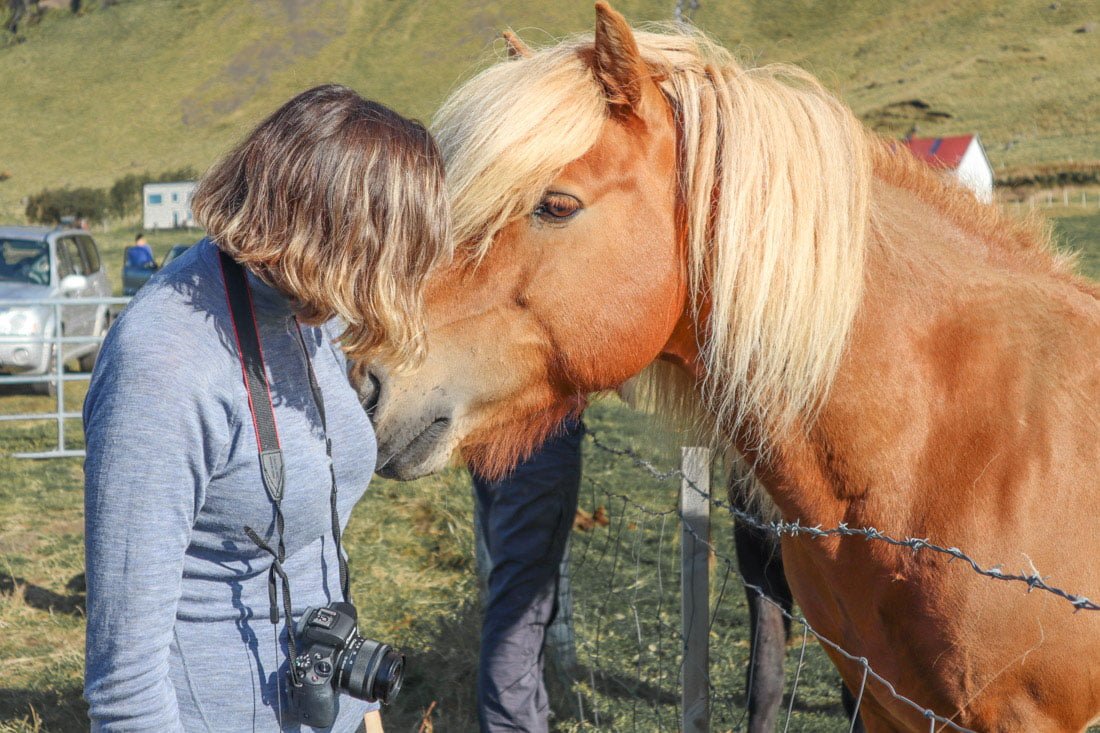 9. Workaway Subscription + Free 3 Months
Workaway is the volunteer website we used during our big career break. We volunteered at a Hungarian family farm, dog walked in Granada, Spain and stayed in a boutique beach hotel in Nicaragua. For free.
Well, not quite free. We exchanged our skills for a bed and food. This helped us stay on the road longer and travel slower which is really necessary for wellbeing. It also lets you get to know communities better.
Give Workaway as a gift and your loved one will get three additional months, access to thousands of jobs in hundreds of countries to apply for.
10. Expensive Essentials
Travel insurance, vaccinations, visas – the essentials which no one wants to pay for but 100% have to cough up. How about contributing to the $/£300+ vaccination bill?
We use True Traveller for our travel insurance. They are the most economical option when it comes to covering high altitudes of 3000m above sea level, which we needed for the trekking to Machu Picchu.
Now we can break a body part whilst diving in Cuba or skiing in B.C without breaking the bank!
Jokes aside, I did claim while sick in Vancouver and they paid out with no issues.
World Nomads are another popular insurance provider among backpackers and travel lovers. Read the comparison review World Nomads.
---
Final Words
Although it's tempting, avoid buying lots of stocking fillers that your wandering soul will end up having to trash or will attempt to sell at a car boot sale. Stick to our trusty travel gift recommendations, travel gear that we genuinely love and trust.
Did you find this post useful?
Why not save this pin for later!
What was the best gift you received?