This article has links to products and services we love, which we may make commission from.
Since Craig I (Gemma) met we've travelled. Seeking adventure during a 5-week Southeast Asia trip, taking a 17-month career break to travel the Americas and Europe, getting engaged in Vancouver and then eloping to Austin, Texas. Now we're home and we've bought the house and got the dog the obvious next steps in life is to get knocked up. This is not a disclosure; there is no haggis in the oven but I wanted to prove to the naysayers that while travel with kids is a challenge, it certainly can happen. Here is a comprehensive guide on how to save and plan for your next trip with kids as well as where to stay, how to feed and entertain and what to do when they get sick. Tips from fellow kickass travellers who will prove to you that family travel can be stress-free (ish).
1. Saving for Family Travel
The most common thing people say to me when they hear that I travel with kids is 'how can you afford to travel so much?' The answer is easy; we make it a priority. I shop frugally, doing my grocery shop once per week and I only buy what I need.
We try to avoid eating out too often although we don't cook on Friday night; that's pizza night but this feeds all of us for about $30. Luckily, I am not a big shopper, I could not think of anything worse than wandering around the shops, which means I don't spend money on unnecessary things.
I shop with a purpose only, something that has been instilled in me most probably from having three kids in for years! We save all of our spare change, every few months we take it to the bank and deposit it into the holiday account (note from Two Scots Abroad, we actually recommend that you have three bank accounts when saving, see why here). When the kids were younger, we had a house cleaner to help me with the workload. Since the kids have gone to school, I now do the cleaning again myself.
Once that's done, I happily sit down and reward my travel account with the amount that we once paid the cleaner. This money often covers our spending money or pays for an attraction or experience we all want to do. We fly budget airlines so that we can upgrade our hotel choices. Our flights are short-term pain for long-term gain. These are small ways to save money that can make a big impact.
2. Planning and Packing for Family Vacations and Trips
One thing I have learned from travelling with kids is that you really need to be organised. Gone are the days of 'winging it' for us – we have everything planned ahead of time.
This all starts with packing for our trips. It used to be so easy; throw a few clothes and toiletries into your backpack or suitcase and, as long as you had your passport and credit card, you would worry about the rest as you went.
But now a comprehensive family packing list is essential. You don't want to risk forgetting to pack formula or nappies or wet wipes, and God forbid you to forget your kid's favourite cuddly toy!
Now I never pack without using a packing list on my iPhone, to make sure I don't forget anything. We now always try to organise accommodation well in advance (I don't advise trawling round town with two small kids in tow trying to find somewhere to stay), and we research child-friendly of hotels, emailing ahead to ensure we have extra bedding etc.
We also tend to organise airport transfers ahead of time – either through the hotel or a private company, or at least we will have researched the best way to get to our hotel. We travel a lot in Asia and taxis here often do not have seat belts so we prefer to use hotel transfers in this situation.
And finally, we will research tours and activities ahead of time. We do tend to do 'adult trips' with our kids – ie. adventure travel but we always ensure there is something specifically for the kids to do every day too – whether it be a hotel swimming pool, playing on the beach or finding a playground. Read more – a breakdown of what travelling Europe with children is like.
3. Travel with Toddlers Destinations (and Bigger Kids)
If you are reading this guide and wondering OK I know how to save and pack but now where to travel with kids, we're here to help. We have two pre-schoolers and we've taken them to some amazing places around the world, but our kids' favourite destinations are always ones with a beach.
What kid doesn't love a beach? We get to relax, build sandcastles, and play with them in the waves while they have the time of their lives. It makes for some fantastic family bonding. Our favourite family beach vacations so far have been to the Bahamas, Cuba, Aruba, Southern California, and Kribi Cameroon.
Honestly, any beach will do as long as there is sand and waves, which keeps kids entertained for days on end. Then you can sprinkle in some culture, sightseeing and museums nearby to mix things up a little and take a break from the sun. Everyone is happy!
If you are not beach people, then tips for family trips include visits to national parks. Holidays to national parks are educational and allow everyone to enjoy the great outdoors together.
Parents get exercise and kids burn energy running around outside. Spending time in nature is shown to relieve stress, and what parent doesn't need that? No matter the kids' ages, national parks are a great fit. When our son was one, we put him in a baby carrier and he gazed up at the trees as we hiked the Great Smoky Mountains.
Our daughter was 3 and she hiked like a champ and still talks about the waterfalls we discovered. We returned this year and our 2-year-old son blew us away with his stamina on long vigorous paths. Needless to say, the kids slept well after all that hiking and they learned a few things about forest conservation and wild animals. Another win-win!
4. Creating an Itinerary
One of the biggest things I have learnt since travelling with children is to tailor your itinerary to suit every family member, not just the child.
Firstly, choose destinations and activities that are going to be enjoyable for all family members. Letting older children have some say about where you are going and what you do, will get them involved and excited about your trip. Alternating between adult activities and child-orientated activities is also one way to teach patience and compromise.
A bonus of pre-booking some activities online is you can get some great savings. I've found that having some activities planned is also an easy way to talk to children about an upcoming trip and get them excited about what they are going to experience.
Another thing to think about when planning your trip is to allow for plenty of rest times. You might enjoy jumping from one museum to another in Italy but your children, whether toddler or teen are probably not going to have the same enthusiasm. For younger children, it is a great idea to find some local parks or green areas where they can let off a little steam. For teens, it can be as simple as stopping for a food break or some technology time.
5. Slow Travel
When travelling with kids, you take the fun but also the drama with you. This can start with the baby's crying, the toddler's tantrums and the teen's puberty blues and when you are all in it together there may be no possible escape.
However, there is an excellent way to diminish the drama's frequency and its impact on your overall well-being: slow travel. Travelling slowly is hot and happening. Not without reason, because it gives you the opportunity to immerse yourself in a new culture and learn the language a bit. Moreover, in general, the slower you travel, the cheaper your holiday is.
But when (full time) travelling with kids, slow travel has a more important advantage. It gives the whole family a chance to relax, to just be and to let all the impressions sink in. Kids need that time off. In honesty, grown-ups too, but they can cope better with busy travel schedules.
So on your next travels don't plan sightseeing trips every day. Stay several nights in one place, take (half) day trips from there and schedule a regular stay at home day where your kids can play and swim. In the end, you might see less of your destination, but you'll get rewarded with easy-going kids, fun experiences and a relaxing vibe.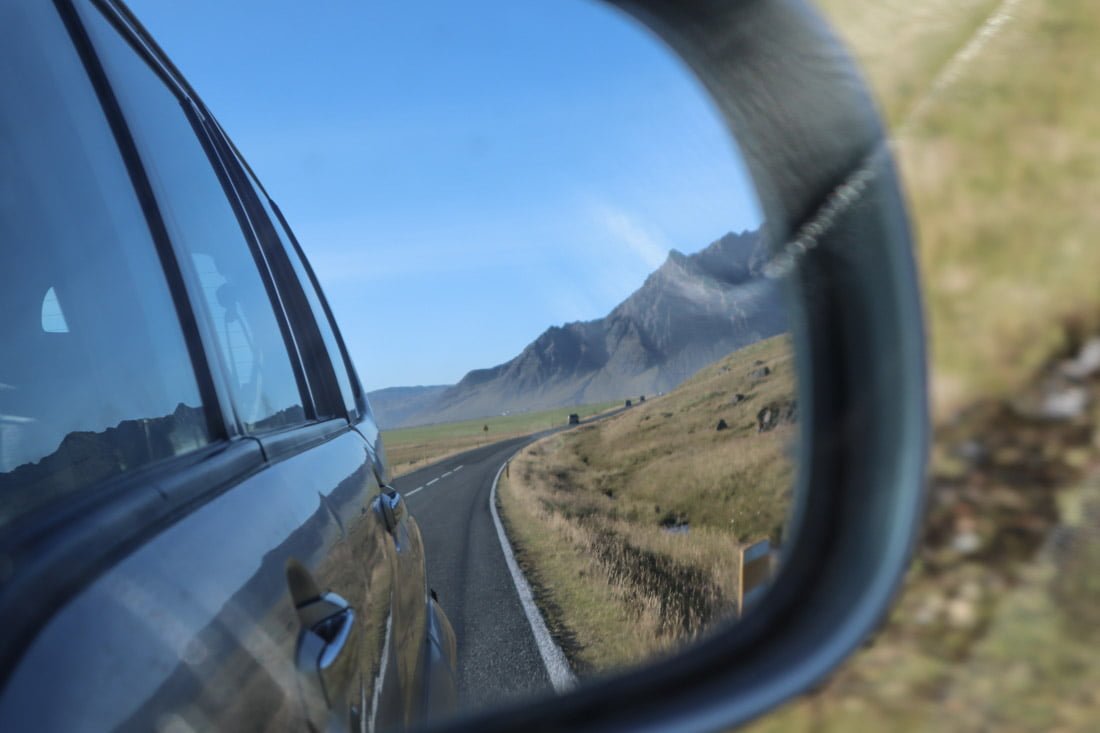 6. Sleeping Situation on the Road
Getting my pre-schooler and infant to sleep at home is a tough enough task between requests for water from my 4-year-old and the drowsy wailing that my infant graces us with each night. Add in jet lag, an unfamiliar room, and getting them to sleep on the road is nothing short of a miracle. After being THAT person whose baby screamed through the night despite my best efforts, I've come up with some tricks that help ease the process of sleeping on the road.
For the pre-schooler, we do our best to get her excited about the changes she'll face while sleeping away from home. She has a special little cot that's just hers and we just use it when we're traveling, so it's extra special. Since it's the same cot she uses constantly, it smells familiar to her and she's got the attached pillow feeling just right.
When we're traveling with a toddler on a plane, we make a big deal out of letting her watch a TV show before she stretches out on a blow-up pillow that's made for sleeping on planes. We even got her a small toiletries case so she has duplicates of her favourites from home.
For our infant, we practically started traveling with him from birth, so we're getting pretty good about staving off screaming fits since that's the best way to make everyone in the hotel hate us!
He just grew out of this soft-sided travel bassinet that folded up to be a diaper bag but before that we let him sleep in it at home for a few nights before our first big trip to get him used to it. After a transition phase, he adjusted and would fall asleep without any issues. Keeping his routine as close as possible to what it is at home also helps.
If either wakes up from jet lag, we do our best to calm them down and get them back to sleep. Sometimes that works, and sometimes we're up at 3am in Munich eating yogurt.
Adding in a nap or two as you transition those first few days in a time zone seems to help as well. No matter what, staying calm and being flexible with your sleep schedule is the priority!
7. Choosing Accommodation whilst Travelling with Kids
We have been travelling with our daughter since she was 6 months of age and at this age, we would not allow her to eat anything from outside.
The best option found was to book apartments, which had a well-equipped kitchen where we could make baby food.
Apartments have also helped us save on our food during travels, as we would mostly have our breakfast and dinner in the room. Apartments are spacious with more than one room and help kid move around and play while we have better privacy when compared to hotels rooms.
Bonus tip – Try house sitting!
We try to create a "home away from home" as we travel with our son. The absolute best way to accomplish that for us, is house-sitting! My family has been travelling full time since 2014.
We've spent almost a year and a half of that time house sitting around the world. This has helped us save an incredible amount of money, as house sitters we get to stay free in exchange for caring for property and pets.
Access to all the comforts of home like a full kitchen to cook meals, a washer to do laundry, and cute pets to play with, make traveling with kids so much easier and affordable. Our son is eight now and he's learned so much about caring for different kinds of animals.
Then there are the benefits of staying in a local neighbourhood versus a hotel in a tourist zone. It's given all of us the opportunity to live like locals as we travel. We've had so many more awesome cultural experiences than we would have staying in an area geared toward tourists.
The best part about house sitting as we travel is we all have a stronger connection to the places we visit and more lasting memories as well. If minding someone's house and pets sounds like something you'd like to try while you travel with your kids check out this post  20 Popular House Sitting Questions Answered for more information.
8. Food Tips for Travelling with Kids
If I had to buy a drink or something to eat for my little one every time she was thirsty or hungry I would completely blow my holiday budget on food alone. Over the years of travelling with a little one from baby, to toddler and now young child I have learned a few tips when it comes to food and kids when travelling.
Take snacks on the plane, whilst you cannot take food off the plane with you once you reach your destination (if its international) you can take food on to the plane.  Sometimes it can take a while for the flight attendants to reach you with food, so this way you can feed the kids whenever they are hungry.
This also prevents meltdowns when the kids do not like what they are served by air staff. I also take an empty drink bottle onto the plane with us.  Whilst you cannot take water onto most planes, ask the flight attendants to fill up the kids drink bottles once you board.
One of the first things we do when we reach our destination is to do stock up on snacks and bottled water at a local supermarket.
We keep our stash in our hotel room and back our day bag full of goodies before we head out each day.  Kids are always hungry at the most inconvenient time, like when there isn't a shop in sight or you have just commenced a 5-hour bus trip or something! And don't forget to fill up those drink bottles each day too so you are not forever purchasing bottled water.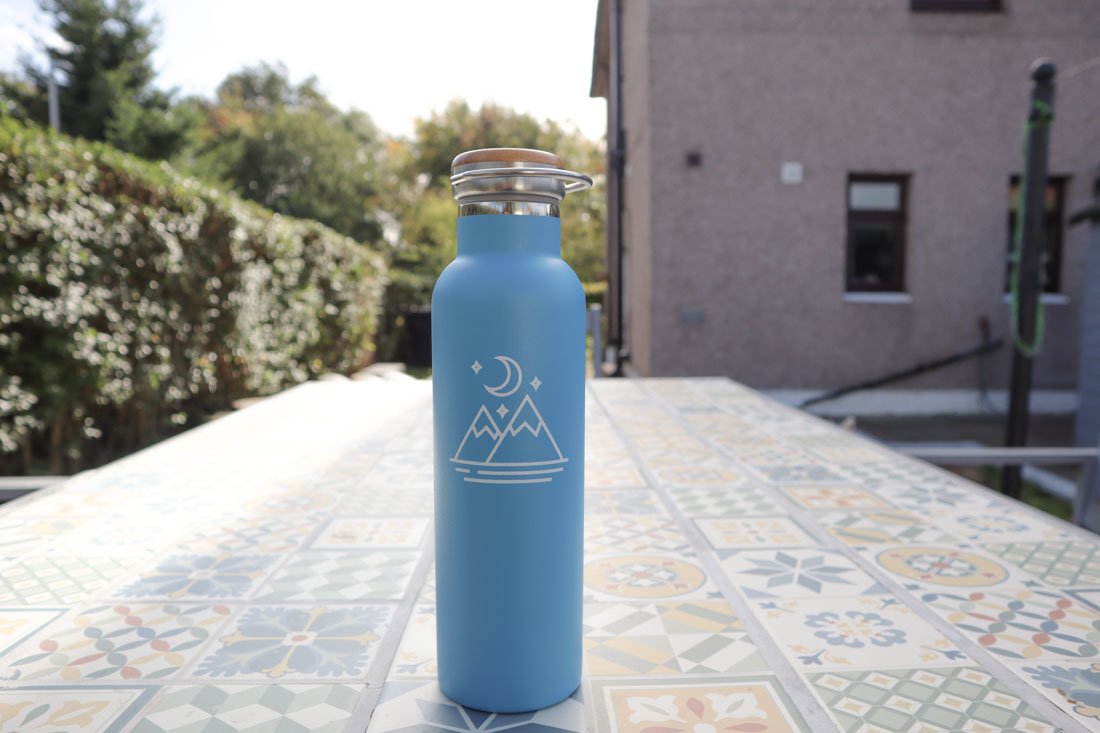 9. Travel with Kids: Sickness on the Road
Having sick kids is never fun, having sick kids when you're travelling is even more difficult. As the mother of a tween and a teen we've been through all stages of childhood – and sickness at this point. Over time I've developed a few strategies and tricks that work well to plan ahead and deal with sickness.
First, I ALWAYS have a travel first aid kit with me. Instead of carrying full-size amounts of medicines I compact it all down into a makeup bag and bring just enough of everything to make it through a day, or overnight until I can get to the pharmacy for more. I try to purchase non-liquid versions of medications (in both adult and kid doses) such as acetaminophen, Pepto Bismol for the stomach, cold and flu medication, motion sickness pills and more.
Along with having this packed we also try to make good choices when it comes to eating and drinking. We don't actually avoid local food; in fact we go for it as the number one option because if local people are eating it, they know better than us what is good (Two Scots Abroad can vouch for this, one of the highlights of travelling around Vietnam was sitting on the tiny chairs with the locals eating street food).
We also allow our kids to drink one soda a day. I know this sounds odd but we've found that the sugar helps combat upset stomachs. Finally, making sure they have enough rest has been vital to staying healthy. Not pushing too hard and knowing when to slow down – or stop completely – is sometimes the most important way to combat illness.
Two Scots Abroad interjection: Naturally we do not advise going away without travel insurance as adults but this is especially important when you are responsible for other people's lives too. These wee guys are dependent on you, do not let them down. We are insured by True Traveller. I did have to use them while in Vancouver, I had one GP visit and two stints at a physio; True Traveller paid out quickly which was ideal as we were on a budget.
10. How to Entertain a Toddler on a Plane
Travelling with kids is both fun and tiring; you need to how to keep the kids of all ages entertained. When travelling with toddlers on long haul flights, load up a smartphone or tablet with educational games and movies that your kids will watch.
Also, ensure that the games can be played without the Internet as it is never pretty when your kid wants to play their favourite game on the plane and it needs a signal! Hide these favourite Internet games in a folder before you travel to avoid unwanted demands. Always pack headphones that your kids will wear. These are best tested out before you go so the kids are used to wearing them before your trip.
Travel Journals are excellent for school-aged kids. There are a variety of destination journals available so see if you can find one related to the destination you are traveling to.
Also, books are great for any age but they can take up room so look for exchange bookshops on your travels and swap them over.
A deck of cards keeps kids of all ages entertained. In the toddler years, games of snap are great fun and as they get older play card games or use cards to teach maths. For the toddlers of this world, a set of cars or figurines can be invaluable to travel with.
The fun they have exploring new places with their favourites toys are worth the luggage space they take up. Why not set photo challenges with the figures using a kid-friendly camera?
Games like I spy are great fun as well as educational; get your older children to spell out the words for extra praise. Finally, pack a tennis ball or inflatable ball that won't take up much space. They provide hours of fun wherever you travel in the world.
This guide has hopefully reassured any worries about travelling with children and inspired you to not let dreams of short or long-term travel die because there is a mini-me on your back instead of a rucksack! We feel honoured to work with travellers of all ages who do not let this fear prevent them from seeing the world, I hope to be like them when I grow up too.
Did you find this useful?
What tips would you include? Pop them in the comments below.