This article has links to products and services we love, which we may make commission from.
There's no denying that things have been tough in tourism this year. At times I've wondered what's the point especially, with VisitScotland data predicting that 2019 levels of tourist activity are unlikely to return until 2023.
This week, things were looking particularly bleak with the early dark nights, trodden autumn leaves on the ground and grey tones taking over blues skies, but then an email dropped into my inbox that brightened up my miserable puss…
I'm one of Scotland's Top 100 Women in Tourism!

What's really lovely about this announcement is that someone in the industry nominated me.
Thank you to Susan Russell, Chair of Women In Tourism who popped into my inbox to tell me I'd made it to the Top 100 Women in Tourism.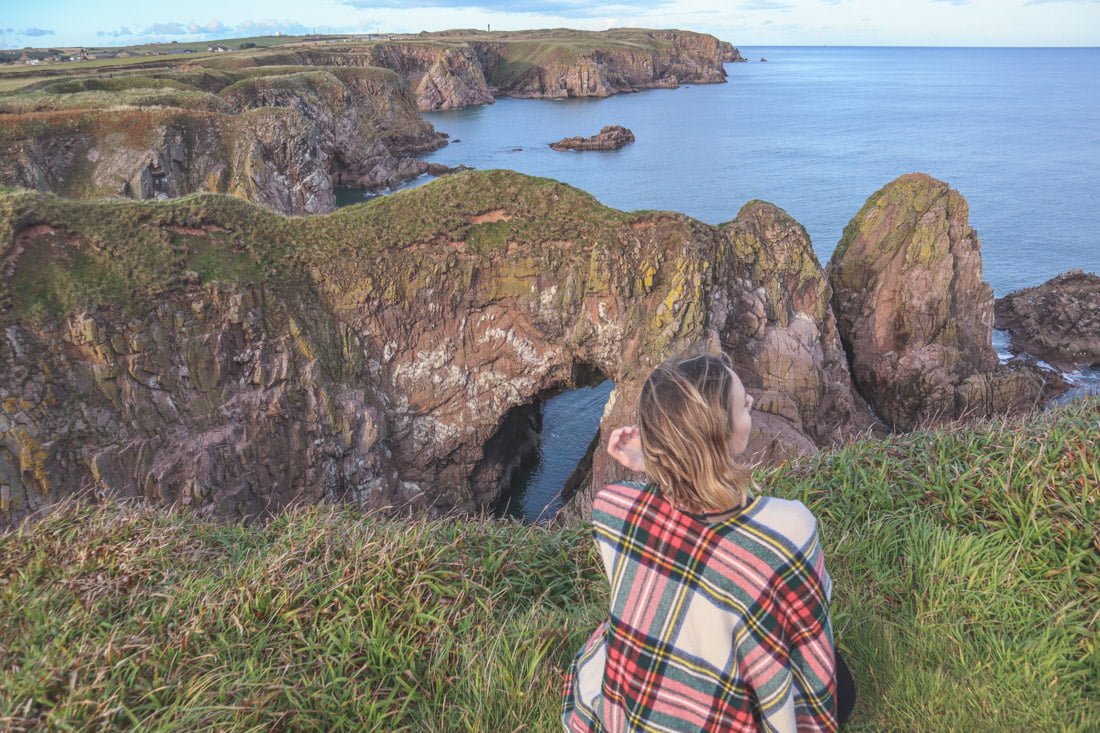 An Introduction
Hiya, I'm Gemma Armit from The Kingdom of Fife, and the owner of Two Scots Abroad. The other Scot is my husband Craig. He doesn't do anything for TSA bar occasionally looking good in front of the lens for me.

Craig and I met in 2012 and pretty soon into our relationship decided that we wanted to travel together.
In 2013 we tested the waters with a 5-week trip to Southeast Asia. Since we survived sipping Slings in Singapore, hiking Sapa in Vietnam, swimming in rooftop pools in Cambodia and a massage from a prisoner in Thailand we decided to plan a bigger trip together.
Over the next two years we worked hard, lived by the 'Canada or crap' philosophy and saved £20K regardless of attending seven weddings in one year!
An 18-Month Career Break To Travel
In March 2015, we pressed pause on our lives in Scotland and embarked on a career break from our jobs as Modern Studies teacher (me) and gas engineer (Craig).

We kicked off our travels partying in New Orleans and discovering new bands South by Southwest festival in Austin.
Then we backpacked around Peru, Bolivia and Colombia before flying over to Cuba where we really started to feel the impact of travel burnout.
Luckily our next destination was six months in Canada where we lived in a 70s campervan for the summer, cleaning toilets and changing beds at a lodge on BC's Sunshine Coast.
Autumn and winter was spent living in Vancouver with frequent visits from friends and family, lots of coffee and craft beer and a surprise engagement on Hallowe'en, my favourite holiday.
Craig proposed under the fake stars at the MacMillan Space Centre using a plastic straw cover shaped into a ring which I had been carrying attached to my day bag for months.
An Austin Elopement
I said yes and we eloped to Austin, Texas the following March. Our wedding officiant, Sarah, married us at Lou Neff Point.
I wore yellow and Craig wore a tartan tie. In 2017, Sarah flew to Scotland to attend our big Scottish wedding party at Thomas Morton Hall (Leith Theatre). And that's the beauty of travel.
After our wedding we headed back to Europe, strapped for cash we based ourselves in Eastern Europe before heading to Spain then Portugal and home back to teaching, house buying and adopting our dog, Bowie.
Two Scots Abroad Is Born
During our travels, when I was supposed to be on a career break, I was fumbling around with Wordpress, speaking to fellow travel fans on Facebook and sharing stories from our big adventure on Instagram.

As a newbie blogger, I was lucky to stumble into a supportive community of like-minded content creators who helped show me that blogging is a viable business.

In 2016, I learnt how to rank on Google (search engine optimisation), traffic exploded, I started making money and I began to realise my worth as an online marketer in tourism.
Since then I've been creating ridiculously useful travel guides on Two Scots Abroad, engaging with my community on Facebook and Instagram and teaching fellow bloggers how to rank on Google too.
In 2018, I quit high school teaching and since then I've been publishing travel guides and packing lists at Two Scots Abroad and sharing my SEO knowledge with my friend Laura, at Make Traffic Happen.
Since returning, Craig and I have had exciting campaign opportunities such as working with ScotRail, Calmac Ferries, Visit Aberdeenshire and Nuart Aberdeen to market what's on our doorstep, we've trained as astronauts at NASA space camp in Huntsville and road tripped through Hokkaido in Japan.

I've also had interesting speaking gigs at TBEX (Ireland, Czech Republic), Traverse (Italy) and Braw Blogger Conference (Scotland).
While campaigns are fun, I make most of my income from my website. I monetise through ads and affiliates which requires interested users reading my content and booking tours and accommodation or purchasing travel gear through my affiliate links.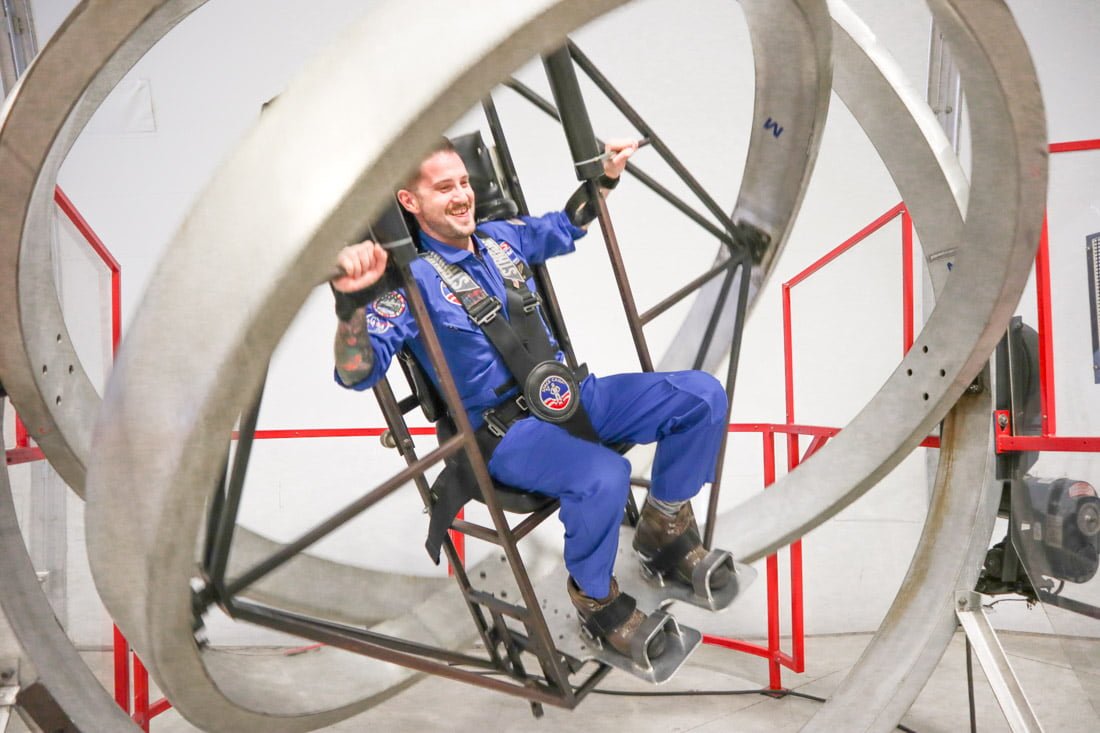 Everything Edinburgh
In April this year I launched my new brand, Everything Edinburgh, a friendly resource for locals and visitors.

While an Easter launch was always the plan, the pandemic changed our focus slightly.
Instead of publishing content for tourists, we created helpful posts for locals such as food and drink deliveries, walks under an hour and where to find free gardens and parks.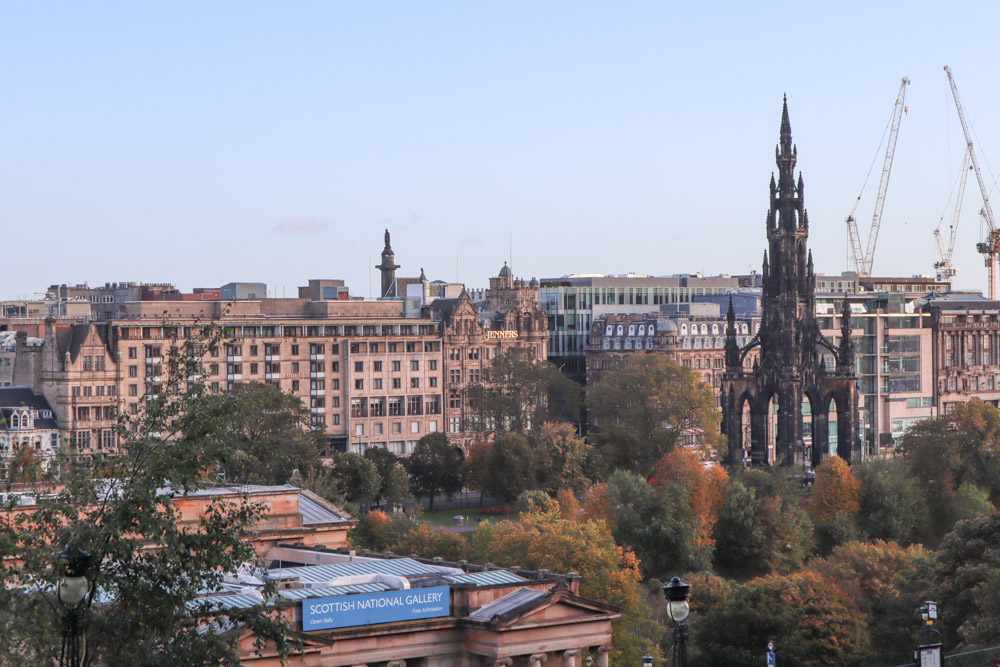 When Scotland's lockdown rules loosened, we developed our tourism content to encourage Scots to become a #HameTownTourist and support local companies such as walking tours. We also have a handy guide on what it is really like to visit Edinburgh in 2020.
Blogging in 2020
While promoting Scotland to Scots is great, I can't lie, monetisation is at its best when North Americans can travel. Restrictions on travellers from the USA has had a detrimental impact on travel guide traffic, associated income and motivation.
Seeing locals flaunt lockdown rules while they enjoy the cushty monthly pay packet and pension schemes enrages me. Self employed creatives are being hit hard and not just financially.

When you own a business you create (at least) a three year plan and to see goals be cut short by something out of your control is crushing.

Every self employed person will tell you that the key to success is mindset.
It has taken a lot of time and energy to get here and it is an ongoing emotional rollercoaster, but I am trying to not focus on the actions of people I can't control, regardless of how much impact it has on my business, and work on what I can.
Thank You
Being a content creator has taught me three things.

Firstly, you need to be flexible and constantly be ready to hustle. I'm sure you've heard of the term pivot, it has been the only way for small businesses and the self employed to survive this year.
Secondly, you won't get far if you are not resilient. Ignore the Twitter gang who think blogging is not a viable business, say no to the agencies who selfishly keep all of the marketing budget to themselves and don't be afraid to work your worth.
Finally, being a content creator is about being part of a community. I am very lucky to have support in the international blogging industry and more localised friendships in Scottish travel blogging.
A day doesn't go past where I slide into another blogger's DMs for a rant or reassurance.
So if I was on the podium, in a cute tartan dress, I'd be giving a shout out to all the fellow travel content creators and their side hustle projects seeing them through this shitshow that is 2020.

And thank you to whoever nominated me! This was a truly lovely surprise.

Thanks for reading.

Cheers,
Gemma Armit
Two Scots Abroad 
---
Here's the official word from WITS:
Celebrating Tourism Leaders in 2020
During what has been one of the most challenging years to date for the Scottish tourism industry, Women In Tourism today announce the 2020 Top 100 Women In Tourism. Following the inaugural Top 100 which was launched in 2018, today's announcement recognises not just individual achievements over the last year, but the combined passion which has supported the sector throughout 2020.
Reflecting a diverse industry which drives the Scottish economy and delivers the warm welcome which visitors from all over the world recognise and celebrate; the 2020 Top 100 includes those working within hotels, destination organisations, tour operators, marketing agencies and visitor attractions.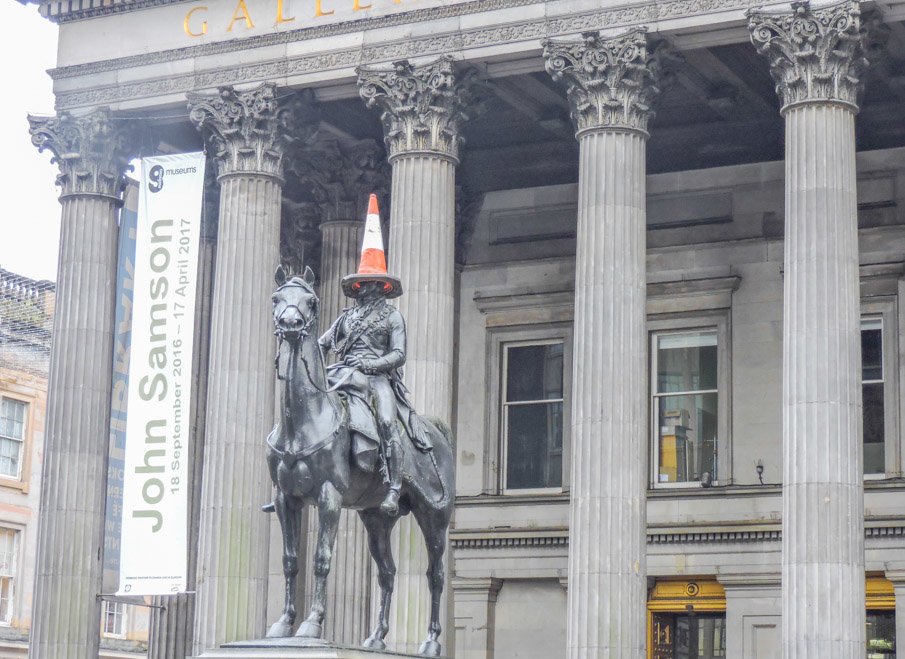 During an unprecedented year, the Top 100 gives special recognition to those working on behalf of the Scottish tourism sector, including colleagues from the Scottish Tourism Alliance, the Association of Scottish Self Caterers, HIT Scotland and the Association of Scottish Visitor Attractions.
In ensuring the sector continues to be heard, Kate Nichols from Hospitality UK receives special recognition as the only addition to the list from outside Scotland. As a key voice of tourism and hospitality, Kate has worked tirelessly to ensure individuals and businesses are heard and continues to lobby on behalf of the industry.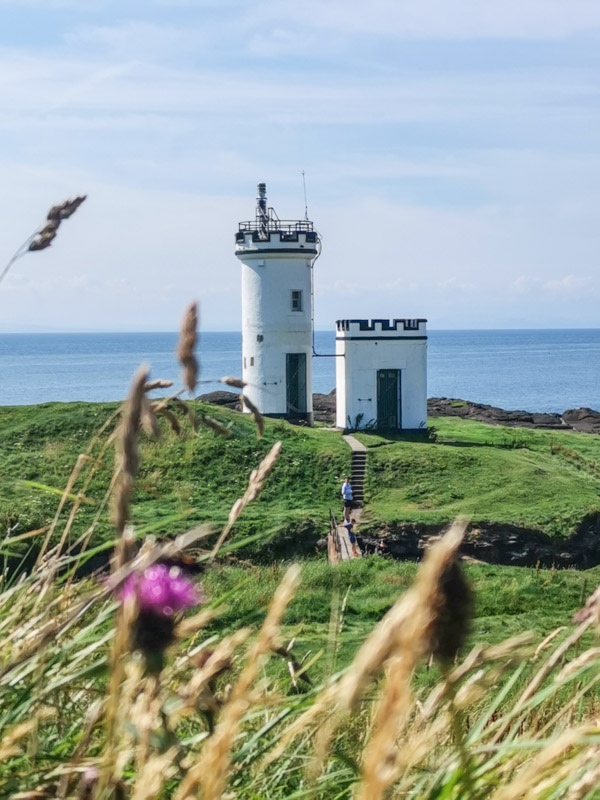 Commenting on the 2020 Top 100 Women In Tourism:
Susan Russell, Chair of Women In Tourism, said: "2020 has been an unprecedented year for not just tourism, but our way of life as we know it. Today's announcement gives us an opportunity to recognise colleagues across our industry who go above and beyond on a daily basis.  
The Top 100 reflects the sector as a whole – from Shetland to the Scottish Borders and the Outer Hebrides to Fife, and while we recognise the challenges facing our industry, today's announcement is an important moment to celebrate and thank everyone for all that they have done, and continue to do."
The inaugural Women In Tourism Top 100 was announced in July 2018 in response to the Caterer Magazine's Top 100 Most Powerful people in hospitality which recognised only 13 women.  Sadly, many of those in the 2020 Top 100 are no longer in the roles attributed in the list due to the impacts of COVID-19.  
Update: I was also on the list in 2021!
You May Also Like