Happy Monday!
I'm typing from the air – we're on our last flight home, London Stansted to Edinburgh. That's it all over, 16 countries in 17 months! I'm not sad, looking forward to seeing family and friends, and to meet our new furry baby, Sydney! We've adopted a four year old Husky / German Shepard – she has Bowie eyes! I'll get a picture up on Facebook once she's settled in.
Apologies for skipping out on Photo of the Fortnight over the past month. Those who are part of our newsletter gang will be aware that I've been focuses on fixing up old posts, improving them with all the skills and experience I've learned over the past year. Every day is a school day in the world of blogging! Fellow bloggers, don't miss my latest post on how I gain more followers.
The last month of our travels was spent in Spain (Marbella, Granada, and Malaga) and Portugal (Lisbon + day trips). All of these posts are burning a hole in my iPhone notes. Don't fret, the long term trip might be over but the Two Scots Abroad adventure lives on! Don't forget to tell me which is your favourite shot in the comments below.
1. Granada's Alhambra – a palace and a beer!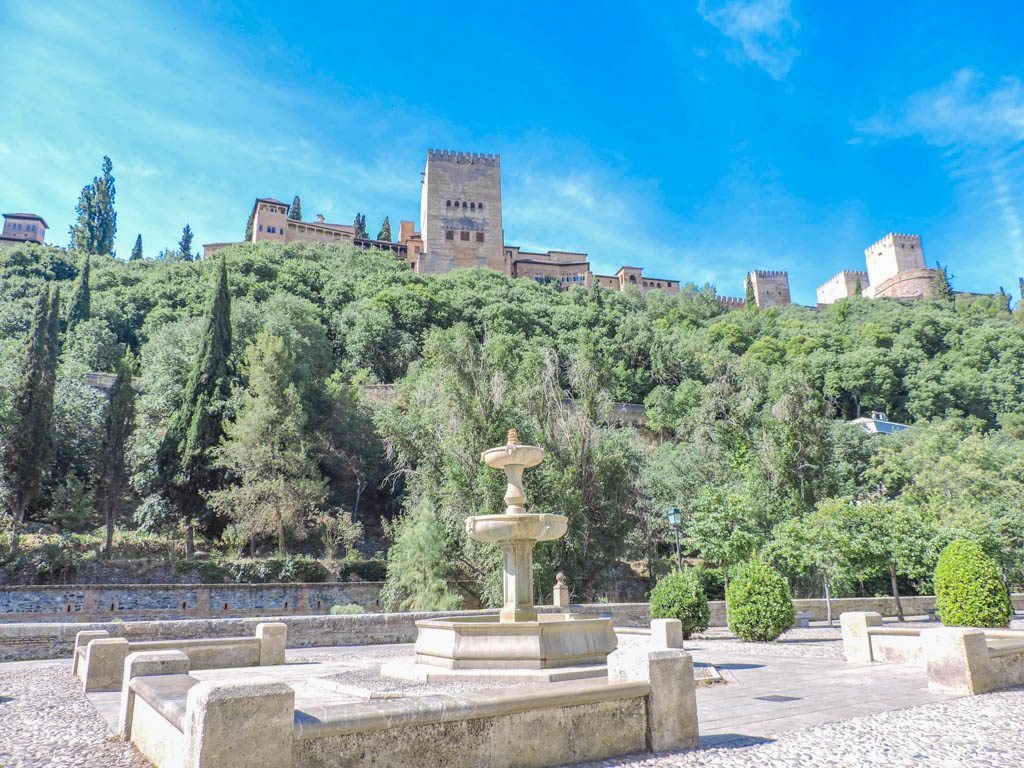 2. Hanging Bridges of Los Cahorros
3. Which dog is your favourite?
4. Portugal is all about the pretty houses…
5. And the wine…
6. Beaches aren't bad either!
Are you an Instagram lover? Come join me in my fortnightly feature! Tag your best snaps #WanderingWisely for the chance to be featured on Two Scots Abroad's grid! Also, check out this post on 10 most Instgrammed places!
Missed a Post During Spain and Portugal?
I'm now putting this post together at my parent's house after my first sleep in Scotland – woke up to the sound of bagpipes, not even joking!
Have you been to Spain or Portugal?

Which image catches your eye?