This article has links to products and services we love, which we may make commission from.
Six months, six countries, eleven flights, hundreds of hours on busses and no new tattoos, yet! We (Gemma and Craig) are now a third of the way through our 18 month career break and I am feeling quite reflective. This is not normal practice for me, I am more of a 'close a door on that chapter' type of person when it comes to feelings. I think I have started to look back on the last six months because I have enjoyed being in one place. For the past two months we have lived in a caravan in the back garden of a hostel on the Sunshine Coast (BC, Canada), waking up to this view every morning
…. and it has been a dream. I am now at the stage where I don't think I can face the 'two nights here, three nights there with a twelve hour bus journey, snacking on crackers and praying that there is a toilet' type of travel! I've had an epiphany – and I'm here to tell you five reasons why slow travel is the way to go.
1. Don't Go Loco! Go Local
Touch down, it's 6am in the morning so we taxi to hostel, dump bags in storage, baby wipe wash, eyes nearly at knees, concealer, Craig is crabbit (grouchy), grab breakfast, walking tour, check in, shower (praise be), dinner with Jamaican imitation band playing in background, sleep, 07:30am rise (can't waste the day), wander, breakfast, meet our new friend Ricardo who take us on a private tour, miss dinner, pre club drinks, club with new hostel friends, bed, wake up at check out, chuck everything in bag and drag out of room, flight to Santa Marta in three hours, taxi to airport, check in, miss flight as Viva Colombia told us wrong boarding info, pay for another flight with Avianca (actually cheaper), fly to Santa Marta, arrive at 11pm, sleep. Rinse and repeat for
Santa Marta
Consteño Beach
Palomino, Cartagena
Medellin
Salento
Tayrona National Park
and back to Bogota…
… before following the same fast paced stop – see – go loco travel routine in Cuba (before we ran out of money!)
How did we do it?! Don't get me wrong, we LOVED Colombia and you know it but I would have loved to have spent more time in Medellin and at the peaceful El Mocambo, Salento but time was of the essence. A local also recommended smaller less touristy towns but the gringo trail was all three and a half weeks would allow.
From Facebook you will know that we have been up and down the Sunshine Coast – swimming in lakes, crashing wakes, partying with locals and even being stopped by the police after a gig at the local community centre! We've had the chance to borrow the hostel car and take road trips to the likes of Smugglers Cove. Sometimes we don't even make a plan for the day. Bliss. We've seen nearly all of the Sunshine Coast at a steady pace and spent much of that time in the water!
2. New Skills
Staying somewhere for a period of time gives you the opportunity not only to get to know the area but also the local people and businesses. There is a beautiful, bright yoga studio in the heart of Roberts Creek but to pay for classes would have to fall into our luxury category. A guest at the hostel suggested I contacted the studio as they run a volunteers programme. Every Friday for the past two months I have cleaned the studio in exchange for free passes to the drop-in classes. So now I can develop my yoga skills by sharing my ability to sweep floors and dust crystals!
3. Bring in the Benjamins
Obviously, not all forms of employment have to be paid with social capital; there are jobs that pay you cash! Many travellers such as Yasha from Dare2Go have used their skills to teach English as a foreign language. Yasha has taught in a one to one setting in Santiago, Chile as well as teaching English to asylum seekers on Maunus Island, Papua New Guinea. Pretty unique opportunity! My friend, Sarah (who I met in Cuba!) has a background in social work and now she lives in Mexico and teaches high school kids English, and if that means through the medium of One Direction (big fans apparently!) so be it.
Teaching English abroad gives you the chance to submerge yourself in local culture and maybe, just maybe, fall in love like Craig's high school friend Iain did! Iain has been teaching English in Hanoi, Vietnam for years (we met up with him on our South East Asia trip) and has just married a Vietnamese chick! Check out these online TEFL courses for more information.
4. Volunteering
Now that I am seeing the benefits of slow travel, I will be following in the footsteps of other travellers who travel and work. Why wouldn't I want to look after your dog whilst sunbathing by your private pool in Granada? Where do I sign up?! This would save us monthly rent, gas and electricity as well as giving us the chance to meet new friends. Obviously, you have to exchange a bit of work for your stay!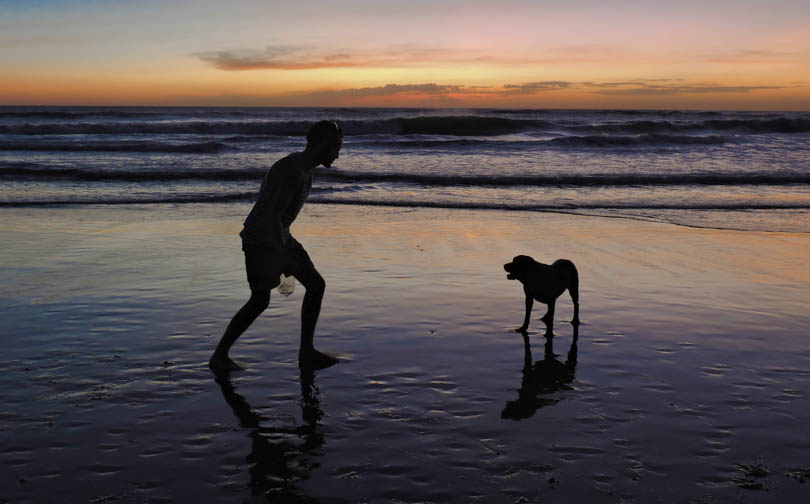 5. Slow Travel Combats Fast Fat!
White bread, jam, and butter – the typical South American breakfast. That meal does not bode well with my thirty year old body! Before we left for travelling I was pounding six gym classes per week and not really having to think about what I ate. When you are on the road, you really do start to miss not cooking your own meals.
This was an issue in Cuba where we mainly stayed in casa particulars that don't necessarily have access to kitchens. Hostel facilities vary; some have outstanding kitchens whilst others have none. If you are moving every second or third day it's hard to justify buying fresh produce which goes off and store cupboard foods tend to be the type that is bad for you.
Sometimes it's just easier to eat out and my will power isn't great so a salad is not always my first choice! Check out the lovely Nomadic Boys tips on how to stay fit while travelling (they certainly are in shape!)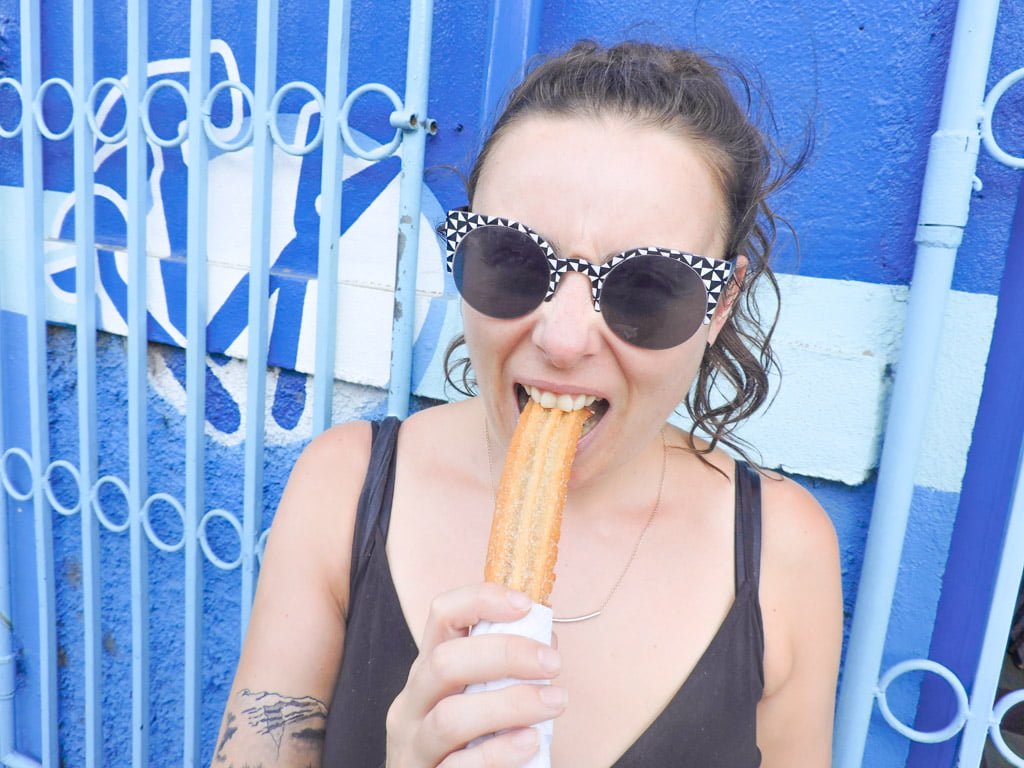 Remember how I said that sometimes Craig and I don't have a plan for that day on the Sunshine Coast? More than often the plan is simply to cycle to the supermarket, pick up food for dinner, prepare and enjoy it! Slow travel at its best.
Finding places to exercise in hostels is not always possible: three stories high, bedrooms underneath you and the shared dorms often make exercise impossible. And yes, there are plenty of hiking opportunities but I need heavy cardio to keep the weight gain at bay. This was one of the reasons we hired an Airbnb apartment in La Paz, Bolivia for four nights, it had a garden so I could do some cardio!
An added thrill might be hitchhiking with slow travel? Check out these hitchhiking tips.
Slow travel or fast paced trips – what's your favourite?