This article has links to products and services we love, which we may make commission from.
Sea air, mountain views and of course, Pike Place Market, Seattle in Washington, not to be confused with DC, is a 'real' city.
A visit feels like a trip to a worn-in town as opposed to a tourist stop overrun with visitors.
Our one day in Seattle itinerary details the best things to do in 24 hours which will leave you wanting more.
You may also like our guide to Seattle in fall, Washington bucket list, and Washington's coastal towns.
24 Hours in Seattle Itinerary
Morning
Belltown: 9:00
Belltown is a grungy Seattle area brightened up by street art and trendy cafes.
Grab coffee or breakfast here if your accommodation doesn't offer it but don't eat too much as you'll want an empty belly for the Pike Place Market experience.
Olympic Sculpture Park – Bonus: 10:00
This is a free park was created and is managed, by the Seattle Art Museum.
Take a quick stroll through the nine-acres, walking among the big art sculptures with the mountains in view.
It takes 15 minutes to walk to the park then 30 minutes to Pike Place Market, going back on yourself, so only do this part of the itinerary you have spare time.
Pike Place Market, Seattle Downtown: 11:00
If you ask anyone what are the best things to do in Seattle, Pike Place Market comes out on top every time.
Since 1907, farmers and consumers have met around this spot to sell and buy wholesome goods.
Arcades were soon created by a wealthy businessman and this is the space where Pike Place Market stands today.
It isn't just a market selling food though.
Pike Place Neighborhood comprises of food businesses, drink companies, craft makers and other services. It's loud, busy and has a real buzz.
An attraction you can't miss, even if you only have 1 day in Seattle.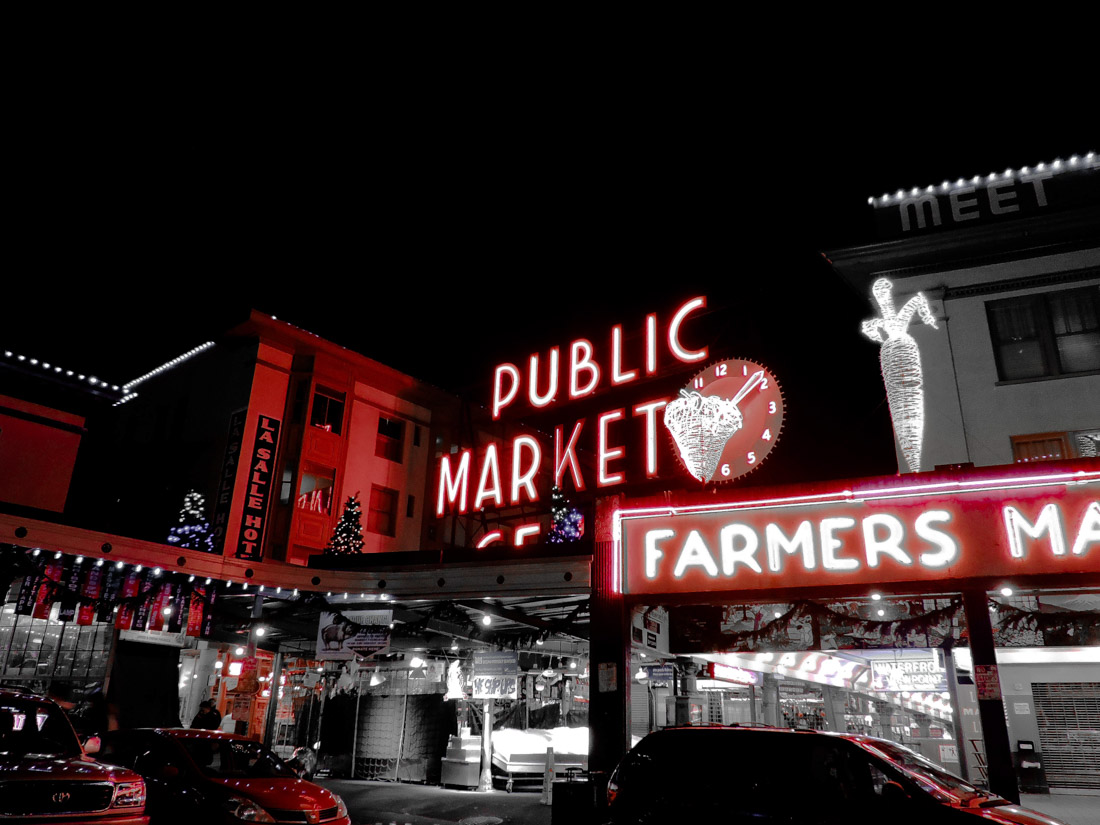 Pike Place Market, I took this at night as we stayed close
Oldest Starbucks: 11:00
Look out for the first Starbucks to grace the state's soil.
Can't see it? Look harder. It blends (boom boom) in.
Pike Place Market Food Tour: 11:30*
Food is great, but food with a story is even more filling.There are a variety of food tours that run in Seattle. You can even take a tour of the market with a professional chef.
We did the tour with Savor Seattle and ate our way around seven vendors hearing the backstory to their success and sampling their goods.The first food stop, Economy Market to try some sugary delights at Daily Dozen Doughnuts.
Continuing with the sweet stuff, taste not one but two different types of Ellenos Yogurt, across from the famous Pike Place Market sign which has been lit up since 1937!
As the morning progresses, you'll make your way through the different sections of the market, following your nose, guide and their pink umbrella.
Routes and vendors vary but if you're lucky you'll get to enjoy Martha Stewart endorsed cheese from Beecher's Handmade Cheese, Chukar's coated cherries and a first for us – (award-winning) chowder.
A vendor even threw in some free hot cider, purely out of kindness. Pike Place Market is built on this kind of positive behaviour.From the beginning, the Market has encouraged a sense of community among sellers and locals alike.
The market you will meet today was set up to give immigrant farmers a decent wage, removing the power from the big bad businessmen who were abusing it.In addition to this, it gave locals quality food, hence the market's slogan 'meet the producer' – putting the market in the heart of the community.
Your guide will share lots of examples of this community support; one that has stuck with me is the story of a shop that stood in Piroshky Piroshky's place.
The original owners of the Russian pastry shop had migrated to Seattle and decided like many other producers to set up shop at Pike Place Market.
Being media savvy, the family had contacted the local press and asked them to help advertise their opening day, to which the press obliged.
As the day grew closer the family managed to forget about two important ingredients for success – butter and flour!
In a blind panic, they called all channels in the hope that they could reschedule their grand opening, alas the papers said no, and the owners were destined for failure.
The day before the opening a surprise envelope full of money found its way to the family!
Who would be the likely candidate of this kind gesture? A journalist? A politician?
No, a fellow Russian vendor who was so thrilled to have another Russian shop at Pike Place Market!Another endearing fact about Piroshky Piroshky is that they donate leftover food to the local food bank.
Although honestly, I cannot imagine there being much leftover, the shop line is massive.Since you are part of the tour, you'll get to jump the line.
Food your thing? Check out more top things to do in Seattle, heaps of food tips.
*Choose the best time slot for your itinerary.
Afternoon tours also available.
Beecher's Handmade Cheese
The Gum Wall: 13:30
Now that you are content and full, it's time to be put off your food.The Seattle Gum Wall at The Market Theater (1428 Post Alley) has been dripping since the 90s and has only been cleaned once.
During the steam clean of 2015, Pike Place Market Preservation and Development Authority workers spent 130 hours collecting 1.75 tons of gum.
This left a blank canvas for locals and visitors to start leaving their saliva on this Seattle landmark again. Horrid or hilarious? Let me know in the comments below.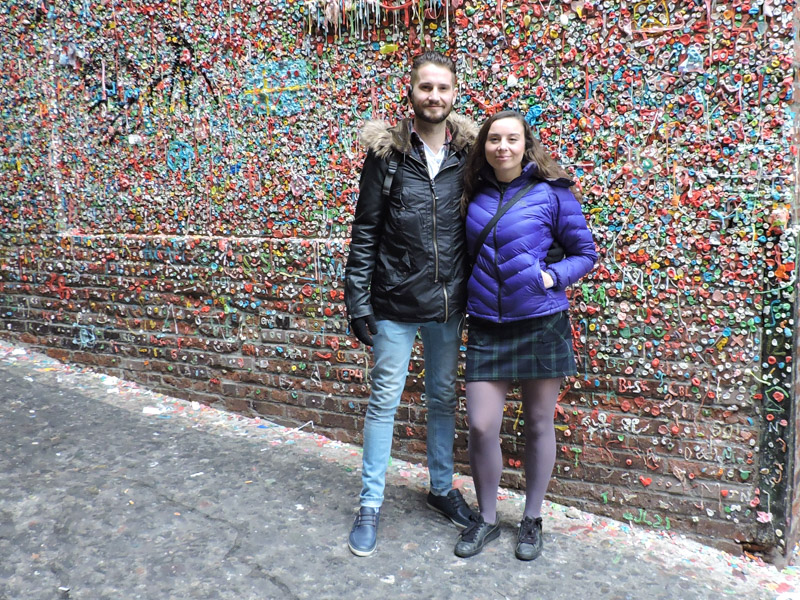 Seattle Gum Wall, gross?
Afternoon Itinerary
You now have two options for what to do in Seattle, depending on your interests.
Option one includes getting high and then very low at the Sky Observatory then underground tour.
Option two sends you up the famous Seattle Needle then playing drums on the ground at the Museum of Pop Culture.
Option three hits the water on a one-hour cruise.
Seattle Sky View Observatory: 14:00
Take the elevator up the 73rd floor of the Columbia Center (933 ft/284 m) and enjoy 360 views of Seattle skyline including Puget Sound, Lake Washington and its islands.
And since you're not up the landmark Seattle Needle, you will be able to snap it.
Feeling peckish yet?
Grab a light bite and drink at the Sky View Cafe.
Expect inflated prices since this is a tourist attraction.
Book your ticket through GetYourGuide here for no extra cost and receive instant confirmation and a mobile ticket to show when you arrive.
Seattle Underground Tour: 16:00
As everyday bustle goes on above you at Pioneer Square, take a tour of the underground passageways which once made up the city in a swamp.
Learn about Seattle's history from the 1890s during this one-hour historical, yet light-hearted tour which explores four city blocks underground.
The meeting point is 47.6028407,-122.3341458, Beneath the Streets sign.
Seattle Cruise: 16:00
Hop aboard this one-hour cruise to learn more about Seattle's historic waterfront.
The fully narrated cruise sets sail from Pier 55, and powers through Elliott Bay and Seattle Harbor, passing city highlights such as the Port of Seattle, Colman Dock, Pier 90, Alki Beach, the Space Needle, Hotel Edgewater, and the Great Wheel.
Panoramic views also take in the Olympic Mountains to the west, Mount Rainier to the southeast, and the Cascade Range to the east.
This tour can be booked throughout the day so if you'd prefer to cruise in the morning you can switch the itinerary around.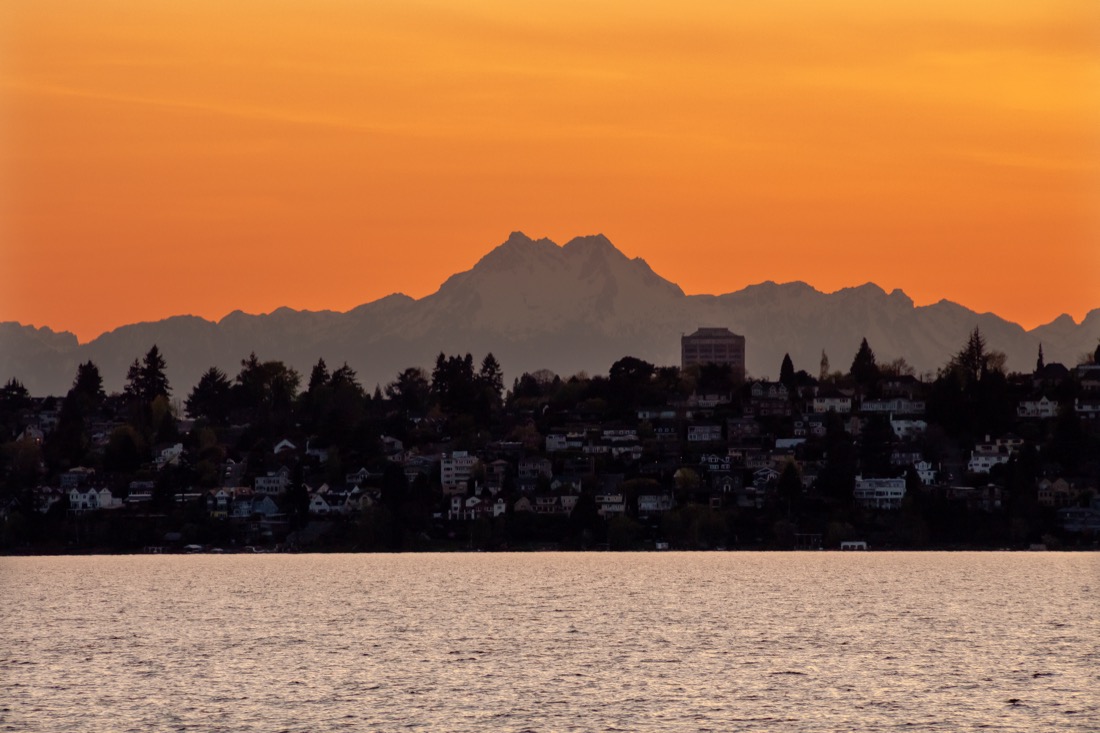 Seattle Central Library: 17:30
Head back to Downtown via the Seattle Central Library (1000 4th Ave).
How will I know I'm there?
You can't miss it.
This futuristic 11-story building looks like a shiny house went wrong but in the right way.
Do you agree that it is one of the US's top 150 buildings for architectural genius?
Continue along 4th Avenue to Westlake Park.
Option Two
It takes 25 minutes to walk between the Gum Wall and the Space Needle.
If you missed out the Olympic Sculpture Park during the morning itinerary it can be tagged on here as part of the walking route heading towards the Needle.
Alternatively, you can hop on the Seattle Monorail from Westlake Center which is a 10 minutes walk from the Gum Wall to Monorail Seattle Center Station.
It takes just under 15 minutes to ride between the two stops.
Seattle Space Needle: 14:30
Although not as tall as the Seattle Observatory at 605 ft/184 m high (observation at 520 ft/160 m), this lookout is the most popular and is seen as the icon of Seattle.
Enjoy the 41-second elevator ride to the top.
There are two viewing levels at the Space Needle including the world's first revolving glass floor, The Loupe.
The viewing levels are connected by the Oculus Stairs.
While the Seattle Needle (400 Broad St) costs more than the Observatory you can purchase the Seattle CityPASS which includes a number of city activities including the Pacific Science Center and Museum of Pop Culture.
You may also like must-see areas in Washington State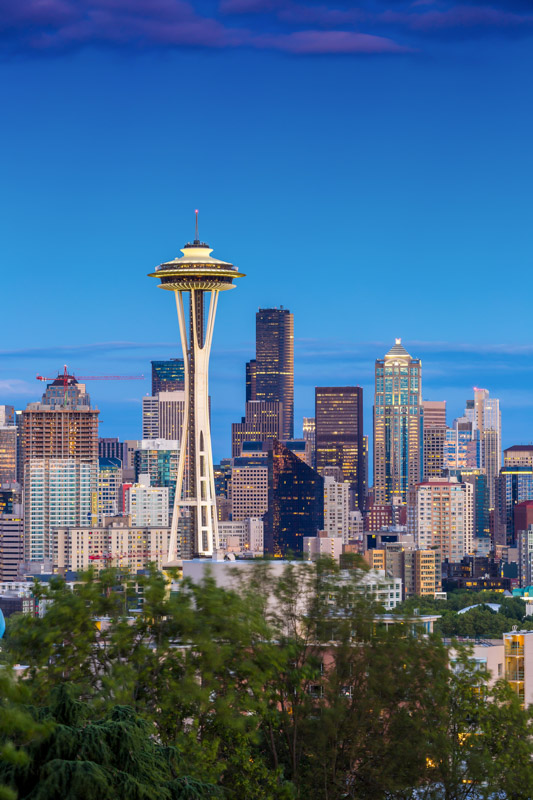 Museum of Pop Culture: 16:00
Who do you have to thank for Nirvana, Soundgarden and Pearl Jam? Seattle.
Where can you find out more about the birth of the grunge scene in Seattle?
The Museum of Pop Culture (325 5th Ave N).
Even since then Seattle has produced some of the best bands such as Death Cab For Cutie/Postal Service, Band of Horses and Fleet Foxes.
Learn about the city's music scene, bash on some drums and visit the ever-changing exhibitions on pop culture.
Reinventing itself as many times as Bowie, the Museum of Pop Culture was formally called EMP.
Head back the same way to Westlake Park before 18:30 to enjoy some food truck dining.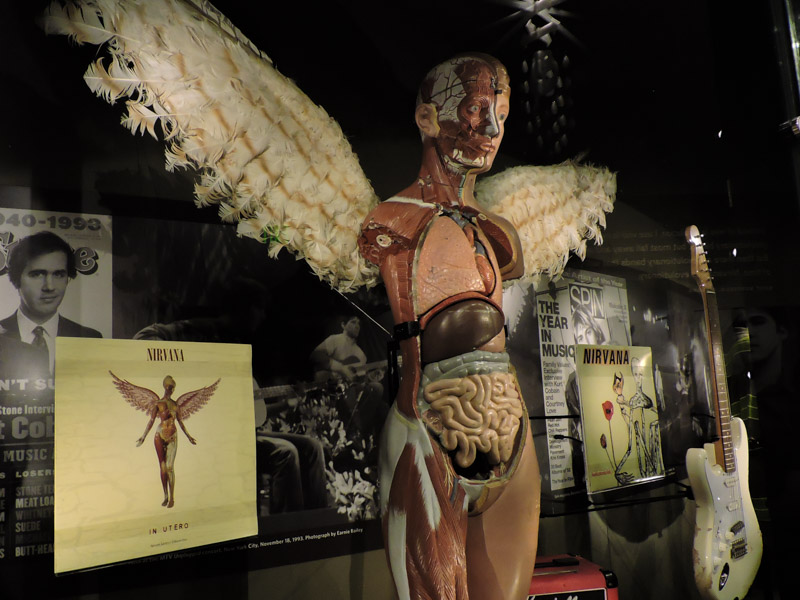 Museum of Pop Culture
Westlake Park Food Trucks: 17:45
I know know, not more food but eating at regular dining times is hard to do in a foodie city like Seattle.
Food trucks are such a massive part of the Pacific Northwest culture so I'd be robbing you if I didn't squeeze a visit into this 24 hour Seattle itinerary.
Westlake is a food truck park which means there are different trucks selling meals.
These types of dining experiences are great for Craig and I because we're not the most compatible when it comes to food and Craig is fussy as.
What's unique about Westlake is that the trucks rotate so you can visit often and still try new food.
Heading to Portland next? Here's our three-day itinerary.
Things to do in Seattle at Night
Evening itineraries are trickier to create because not everyone has the same idea of a good night out.Here's a list of activities to consider:
Eat chocolate popcorn and see a movie at Cinerama in Belltown

Brewery hop, there's no shortage of taprooms and craft beer breweries in Seattle

Catch the sunset from Golden Gardens Park in the cool Ballard neighborhood

Do a haunted pub crawl

Check out the evening events at

Pacific Science Center

Enjoy an evening cruise

Get a couples massage and stay over at a spa, alone
See a show at the 1920s Neptune Theater

Watch the city from the Space Needle, closes at 8pm
Practical Information
Getting to Seattle
The main airport in Seattle is Seattle–Tacoma International Airport.
The airport and Downtown are connected by Sound Transit's Link Light Rail.
Uber and Lyft from the airport to downtown are expensive at around $35-50.
Getting Around Seattle
Seattle has a multi-city transport system including buses, monorail, streetcars and light rail trains.
Accommodation
Our top tip – be smart about where you stay! This will help you pack as much in during your Seattle day trip.Be warned Seattle accommodation is expensive.
We were on a tight budget so booked into a 4-bed hostel dorm. After years of staying in hostels, this night was the last time we stayed in a dorm.
The story? Unbeknown to us, we were in starring in the remake of the 90s rom-com Sleepless in Seattle.
However, unlike in the movie, there was no romantic ending to us not getting any sleep.
One of our temporary roommates snored like a freight train!Funnily enough, one of the distinct external noises in Seattle is passing locomotives, but I find their toots therapeutic, not stress-inducing.
At midnight we decided enough was enough, I complained and we were re-roomed with no issues.
So, consider a hostel if you are comfortable with communal living as Seattle has fun ones in great locations such as Green Tortoise, Hotel Hotel and City Hostel.
If you can't handle sharing a room and weigh up the cost of lost sleep consider a hotel or apartment.
Hotels in Seattle
Next time we visit we will be staying in an affordable hotel such as:
Ace Hotel – Modern, close to Pike Place Market
Moore Hotel – Traditional building with modern decor, great location
Apartments in Seattle
Seattle has a number of self-contained apartments for rent. You can book an entire apartment averaging $250 but going as low as $150. Private rooms can be found from $65.
Spas in Seattle
Visiting Seattle with your partner? Why not rent out a spa for the night?
Yes, you heard that right.
We stayed at the Little Red Day Spa (3200 Airport Way) on our second night.
Quite the contrast to the night in the dorm I might add.
We enjoyed a couples massage.
The staff then leave and the spa is yours to use. Hot tub, lotions, potions and comfortable beds.
A really special night in Seattle.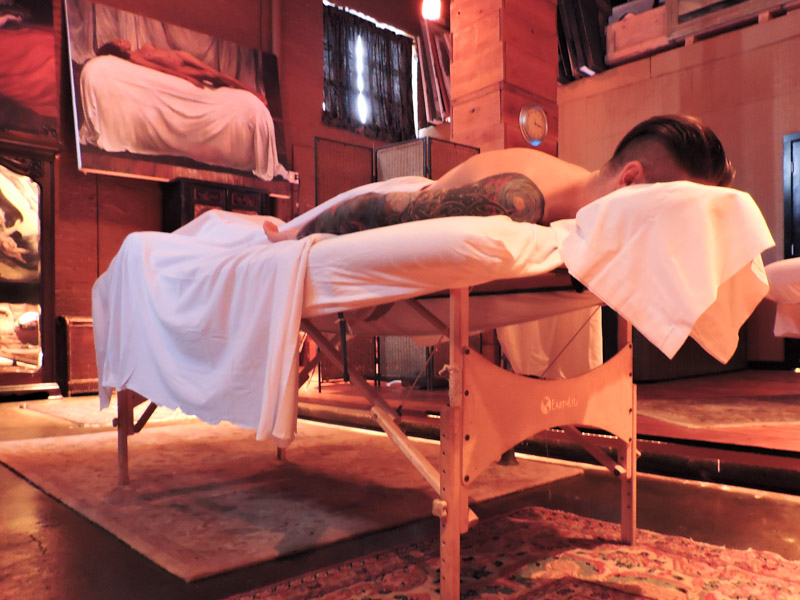 Planning a trip to Seattle? Pin to your board
Final Words
There are so many things to do in Seattle, one day is not enough time to explore everything the city has to offer. On a positive note, the energy from all the food consumed will keep you going, you just have to hope your feet can keep up.
Our Washington Guides
Thanks to Visit Seattle, Savor Seattle and Little Red Day Spa for hosting us. Our own opinions as always.