This article has links to products and services we love, which we may make commission from.
The North Coast 500 (NC500) is Scotland's most popular road trip and thousands flock to the Scottish Highlands every year to drive the stunning 516 miles from Inverness to John O'Groats and then back to Inverness. But what if you can't or don't want to drive in Scotland? No stress! There are now North Coast 500 tours in Scotland, taking small groups of landscape, food and heritage fans around our equivalent of Route 66!
---
» Looking for the full North Coast route? Here's our jam-packed road trip itinerary
---
Is a North Coast 500 Tour for me?
North Coast 500 tours are aimed at:
Visitors who enjoy small group company.

Would like to experience the Scottish Highlands with an expert guide (sometimes in a kilt!)
Who prefer not to get behind the wheel on the 'wrong side' of the road!

Guides set an itinerary of the best places on the NC500 so participants need to respect timings to keep a good pace and to avoid any arrangements being lost.
Although tour companies do their best to break up trips with lots of stops, at times there may be parts of the journey that you will experience from the window. Maybe with the typical Scottish weather, you will be happy with this situation!
---
» Read later: our North Coast 500 packing list
---
This might be a struggle for budding photographers but rest assured, your guide will ensure that you don't miss the most Instagrammed spots in Scotland.
If there's a pretty Highland cow, licking its chops on the side of the road, I'm sure your guide will make an emergency stop so you can capture it!
So let's take at the tours for the North Coast 500.
3-Day North Coast 500 Small-Group Tour from Inverness
Leaving from: Inverness Bus Station

Number of days: 3

Accommodation: 2 nights

Language: English

Max number of participants: 16

Price: From £119+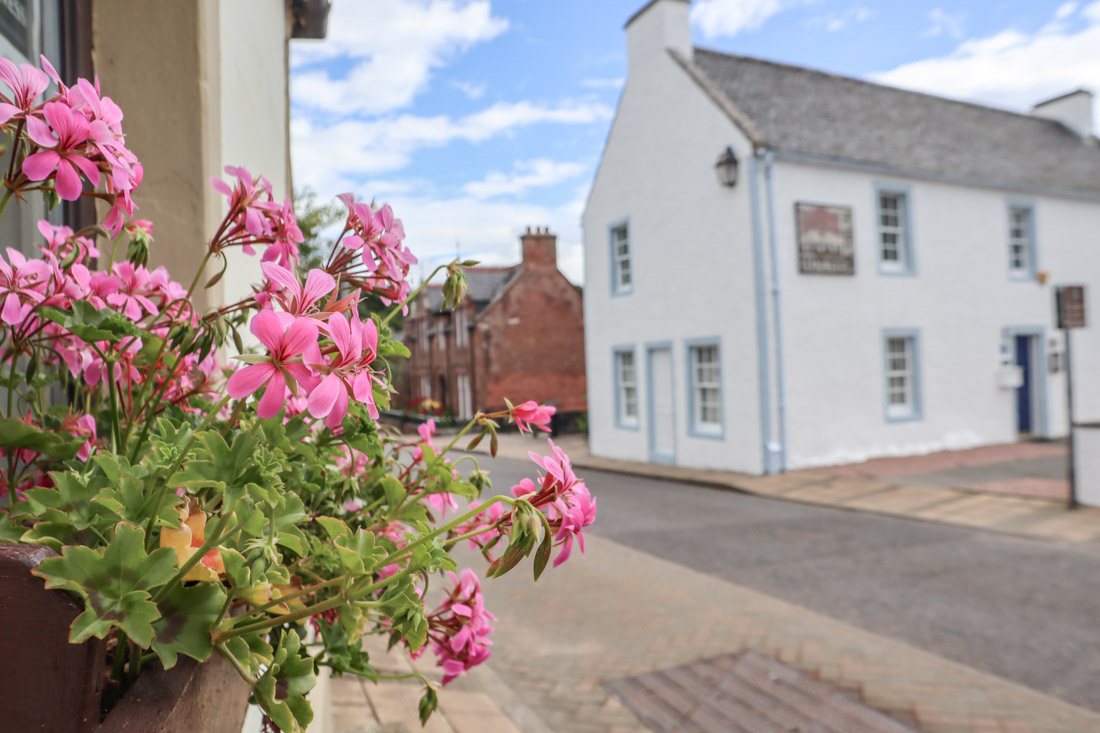 The 3-day North Coast Small-Group Tour leaves from the 'capital of the Highlands' Inverness. An excellent starting point as this is where the NC500 route officially kicks off.
This NC500 tour includes two nights stay in an NC500 accommodation, easy level guided nature walks and the following North Coast 500 itinerary:
Day 1: Inverness to Ullapool
Leaving Inverness Bus Station at 8 am, the first-day route may include a stop at the National Nature Reserve, Corrieshalloch Gorge (weather permitting) with an easy walk to one of Scotland's waterfalls.
Day one's drive takes you along winding roads, through enchanting hills, and past the glorious coast.
I'm excited that you get to stop in Shieldaig, one of my recommended points of interest on the NC500. It's such a cute wee town with lovely views of Shieldaig Island.
The midges can be fierce, remember to pack Smidge or Avon Skin So Soft UK/US.
The day ends in the port town, Ullapool.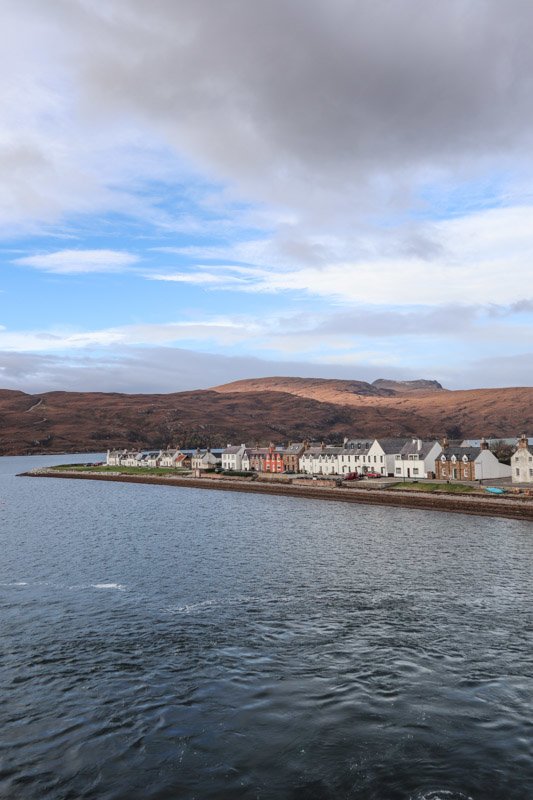 Ullapool is one of my top 10 recommended places to visit in Scotland. The bars are always full of music and good spirit.
Look out for my friend Kim Richards. Hopefully, she will be singing and playing while you are there.
Don't get too lost in your dram, you have an early start tomorrow!
Day 2: Ullapool to Thurso
On the second day, you drive up to the top of Scotland!
Weather depending, you may stop off at Ardvreck Castle ruins, the white sandy beaches of the NC500 and visit the famous Smoo Cave in Durness.
Your second night is spent in Thurso.
Day 3: Thurso to Inverness
Heading down the east coast of the North Coast 500, this is where you get to experience more of Scotland's history but not before a wee stop at a Highland's whisky distillery.
Learn why the 'water of life' is so important to the east coast of the Highlands.
The tour stops at John o' Groats (get a picture of the sign), Dunrobin Castle and Gardens, Golspie, Caithness and Sutherland.
Accommodation includes two nights stay in 3-star bed and breakfast which is very typical for the Scottish Highlands. The breakfast is always a good start to the day. Alternatively, it may be a 3-star hotel. All rooms have ensuites for your comfort.
Tour Exclusions
The tour does not cover transport to Inverness, food, drink, admission to Dunrobin Castle and Gardens, or gratitude.
Who are Rabbie's Small Group Tours?
Rabbie's are a very respected small tours company in Scotland.
Established since 1993, Rabbie's offer award-winning trips in the UK.
Their tour bus even made it into a Buzzfeed thread about things to see in Scotland!
There are many ways to book NC500 this tour.
Get the Guide Books
Scotland: North Coast 500 4-Day Tour
Leaving from: Edinburgh accommodation pickup

Number of days: 4

Accommodation: 3 nights

Language: English, Spanish, German, Italian, Polish, Portuguese, Russian

Max number of participants: 3

Cost: From £660 per group (max 3)
This four-day North Coast 500 tour is a tad more flexible than the 3-day small group tour as it is tailored to your needs.
Want to hit the beach? Done!

Prefer to roam castle grounds? No problem.

All about the food? Check!

Need to do all three, also possible!
Your guide/driver will respect your itinerary.
The 4-day NC500 tour leaves from your accommodation in Edinburgh and this 'crash course in Scottish history and culture' hits all the highlights including gorges (Corrieshalloch), waterfalls (Rogie Falls), Glens (Glencoe), Lochs (Ness), castles (Balmoral Castle), ruins (Urquhart Castle) and much more!
Tour Exclusions
Accommodation, food, drink and admission to activities are not included in this tour.
However, your guide will make recommendations before and during the trip.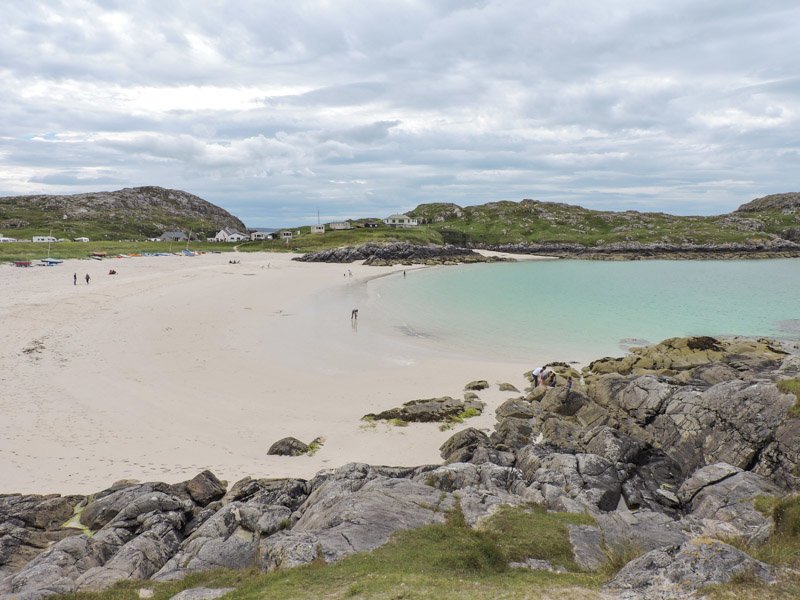 1-Day Wester Ross Coastal Tour
Leaving from: Inverness, Bank Street

Number of days: 1

Accommodation: N/A

Language: English

Max number of participants: 3

Cost: From £75 per person
For a very personal tour of the NC500, hitch a ride with Wendy, the local who loves her region.
Reserve your spot here picks you up at 8 am on Bank Street, Inverness.
From here you head straight to the mountains on the east coast of the North Coast 500.
Although there are no designated stops on this relaxed private NC500 tour, the itinerary tends to include The Black Isle.
This region of the NC500 is a special place famous for its farmland and villages. I used to party with many Black Islers back the day, very interesting and sweet people. Man, they can party!
Corrie Shallock Gorge, Gairloch and a few wild Scottish animals are firm attractions on this tour too!
Lunch and a half hour hike take place at Loch Maree and if the weather is good, lunch will be a wee picnic.
Lucky visitors get to experience the infamous Bealach na Bà to Applecross. Hold on to your hats! You'll be glad Wendy is driving and not you.
To calm your nerves the next stops include soothing beaches and possibly friendly Highland cows.
Tour Exclusions
This is a 1-day tour therefore, accommodation is not part of the package.
Note: you cannot drive the whole North Coast 500 route in one day. The minimum is two days and that's a lot of driving.
Final Words
If you want to experience the jam-packed North Coast 500 road trip but don't want the stress of driving in Scotland do consider one of these local NC500 tours.
See the highlights of the Scottish Highlands from the comfort of the car or bus and learn from guides and locals about life on Scotland's most popular drive.
North Coast 500 Guides

We've written extensively about the NC500. Please check out the following free guides to help with your planning:

You may also like:
Pin to your Scotland board for future planning
Any questions?

Ask below.