This article has links to products and services we love, which we may make commission from.
How do I love the USA? Let me count the ways! The people, the food, the landscape, the ability to drive from the mountains to the sea in less than an hour. Here's a roundup of why I think America is great. Do you agree too?
22 Reasons the USA is Great
1. 50 Varied States
Less than 50% of US citizens don't own a passport, yet and in their defence, I'd argue – look at that landscape on their doorstep.
You only have to drive for under an hour to move from the desert to lush forests, from loud cities and quaint towns.
Since 2009, I've had the privilege, and travel is a privilege I am always thankful for, of visiting seventeen states plus Washington DC.
I've done the popular touristy things such as hiking at Yosemite, line dancing in Nashville, karaoke in Vegas and seeing a show in New York.
I've also done some lesser-known tourist activities like road tripping in Texas, beer cocktails in Wicker Park and living with locals in Portland, Oregon.
I can't wait to return to explore more.
Passport ownership figures are on the rise in the states though and that is great to see.
I encourage North Americans to come and visit Europe.
Don't just do the popular London, Paris, Venice route though! There's so much more to the continent.
I have had a few conversations with people from the US where I've thought, you need to get out and see the world before settling on those views…
I'm sure that could be said about people in every country who don't leave though.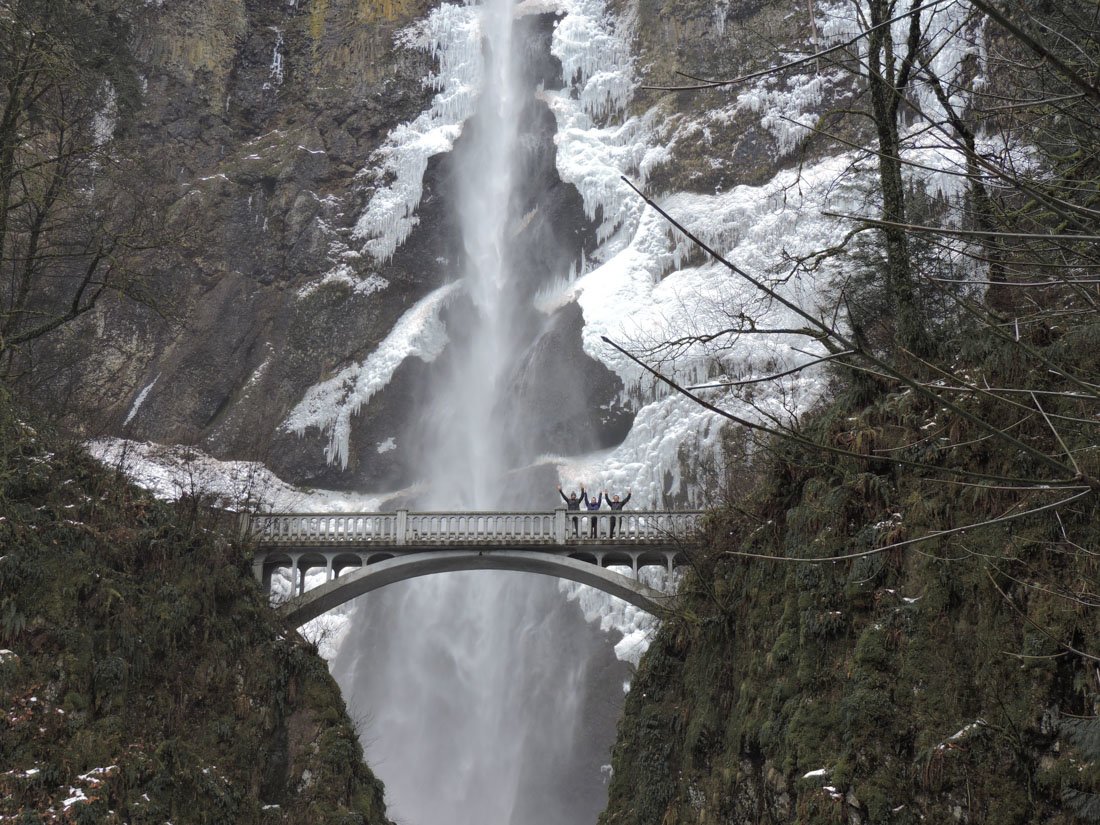 Multnomah Falls near Portland, Oregon
2. National Parks
Big Bend, Yosemite, Grand Canyon, Carlsbad Caverns and Zion National Park to name a few.
Days upon days worth of vast landscapes, hiking opportunities and lake swimming on hot days.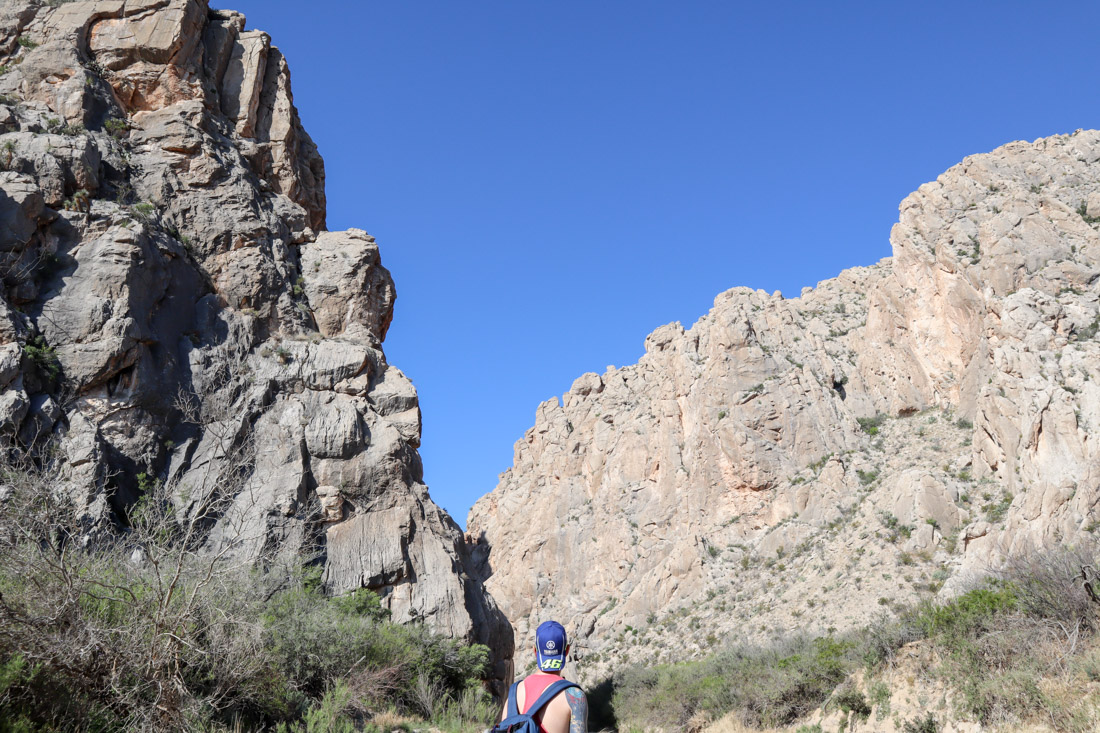 Grandy Canyon at sunset
3. Lake Life
Swimming, sunbathing, kayaks and canoes.
We love the free access to America's lakes so much we eloped next to one in Austin, Texas.
4. Camping in the USA
My first trip to the USA was a three-week (mostly) camping trip starting in San Francisco, driving down south then up to New York through Pennsylvania.
Campsites are well organised, staff are super friendly and the states that need to be are 'bear aware'. Their facilities reflect this.
Craig and I also hired a camper van and enjoyed a week-long road trip from Austin to Big Bend and back again stopping off for BBQ, art and hikes.
You can't beat the black skies with magical stars at Big Bend National Park.
You May Also Like Our Road Trip Guides
5. Filming Locations
Countless movies have been made in the states so you can reenact your fave scenes such as:
Run like Forest Gump through Monument Valley in Utah.

Needle rooftop end scene in Sleepless in Seattle.

Sit on the set of Central Perk at Warner Bros in New York.

Visit the real Central Park where 200 movies and shows have been filmed.

Steal a kiss under Cloud Gate in Chicago like The Vow.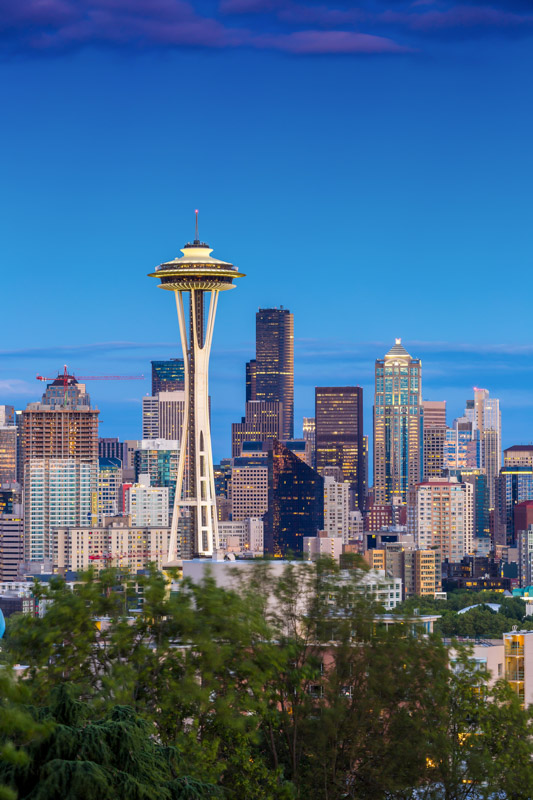 6. Central Park
New York is crazy busy and this sanctuary is one of the main reasons I like the city.
Hiring a bike and pedalling past the pond, Strawberry Fields and Sheep Meadow is a cool activity to do when you need to escape the crowds at the likes of Times Square.
Another escape location from New York I recommend is Coney Island.
7. Coney Island, Brooklyn
Luna Park is a throwback fairground with vintage rides which first opened in 1903.
Keeping with the Hollywood feels, many films feature Coney Island such as Uptown Girls (Brittany Murphy), Men in Black 3 (Will Smith) and Brooklyn (Saoirse Ronan).
8. Universal Studios
I love fairgrounds and Universal Studios in Orlando is a park for big kids.
Butterbeer, rollercoasters and The Blues Brothers. Fun! Go in January and have the park to yourself.

9. Free Music Shows
NYC live shows during the summer and Austin during South By Southwest (SXSW) in March have been some of the best musical experiences I've had.
If you love music too, add New Orleans (jazz), Nashville (country) and Sun Studios (rock) to your music road trip itinerary.
10. The Party
From the speakeasies in San Francisco to the blues on Beale Street. Hangovers don't tickle in the USA.
Remember to tip your server. It gets pricey with every drink but that's the cultural expectation unless you open a tab.

11. Hipster USA
Whisky flights in Wicker Park, Chicago, bacon-topped doughnuts in Portland, Oregon and axe throwing in an ex-high school in Huntsville, Alabama. Hip hip hooray.
12. Modern Art
Marfa Prada (Texas), I Love You So Much Wall (Austin) and Chicago's Cloud Gate/The Bean to name a few installations, murals and sculptures I like.
Which modern art pieces stand out for you? Tell me in the comments below.
Marfa made it to our most romantic destinations in the US which you can read here.
13. Space Camp
Huntsville, Alabama is rocket city!
Budding astronauts need to visit NASA Space Camp to ride the Vomit Comet, test themselves during an EVA and do the Moon Walk, as we did!
Read about our time at NASA here.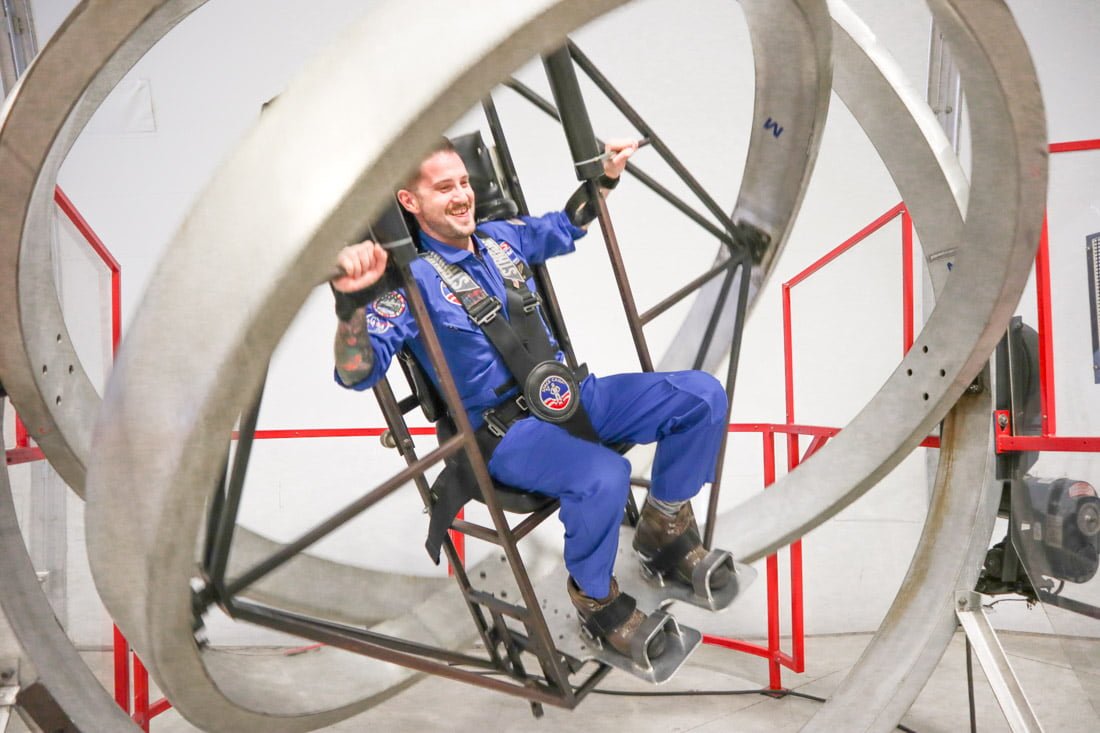 14. The Food
BBQ, Po' boys, chowder, Tex Mex fusion, lobster roll, poke bowls, Californian rolls, Philly steak, deep-dish pizza.
God bless the cultural melting pot for the food it has put on the States' table.
The sizes are mostly incredible too. Ideal for a doggy bag takeaway and the zero waste mantra.
15. Crackers and Chips
So many types and seasoning. I love going to Walmart just to look at the shelves. You can keep your squeezing cheese though.
Tortilla chips and salsa on the table while you wait on your meal? Thank you, Texas.
16. S'mores
OMG. Sweet crackers, hard chocolate and gooey marshmallow. Campsite goodness. Calorific but terrific.
17. Cocktails
Hand Grenades, Hurricanes and Voodoos! And that's only in New Orleans, Louisiana.
18. Craft Breweries
Tours and taprooms, from Pacific Northwest to Boston, the USA is on the map for craft beer.
You can even take up the challenge of collecting a beer from each state. Click here to see the wooden map.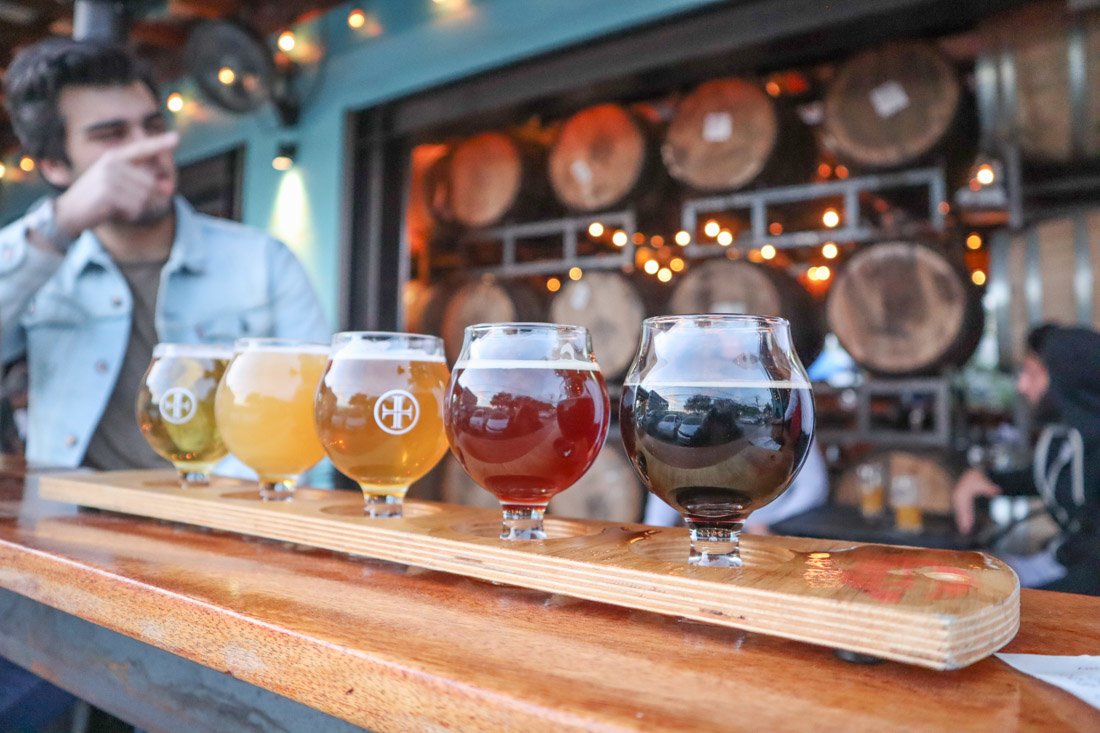 19. Friendliness
Maybe it's our accent but we've met the friendliest of people during our travels in the USA.
From helpful directions being shouted from the back of the bus in New Orleans to strangers carrying my bag in New York City, people are so welcoming in States.
20. I'm One-Third Scotch…
I also find it interesting how North Americans are so clued up on their heritage.
It annoys some Scots when people from the USA say they are one-third Scottish then list their DNA stats but I find it endearing and it puts us to shame for not knowing our past.
You hold on to your clan routes North American friends! Maybe we're related…
The country's age is one of the things that makes America unique.
21. Start-Ups
I really dig the positive mental attitude towards entrepreneurship and starting your own business.
North Americans see the positives, fellow Scots and Brits stress about the pension and tax situations.
Meeting and working with/alongside so many forward-thinking and go-getting North Americans has helped me carve out this career as a professional travel blogger.
I'm doing a job that didn't exist when I was at school so thank you for giving me the courage and support to quit high school teaching and sit behind a computer all day. I jest, we travel sometimes.
22. The Americas
I love how the states can be used as a springboard to visit the wider Americas.
Drive up to Canada or down to Mexico. Hop aboard a budget flight to Nicaragua or take a boat to the Bahamas.
Great options for winter sun escapes or cheap vacation trips.
---
Pin to your USA inspiration board
---
Bonus: Why America Sucks
So now you know the reasons why I love America, here are a few aspects of USA culture I can't get my head around and some we suffer from too.
Pickles – nope

Lack of sidewalks – we call them pavements and walk on them all the time

J walking – if there's no traffic, why wait

Turn on red – terrifying!

Health care – touchy one I know, our NHS is a postcode lottery but at least it is free at the point of use

Guns – Scotland had one school gun massacre in the 90s. We banned guns. We've never had one again…

First Past the Post – unrepresentative voting system we also use at Westminster and it sucks for Scotland

Plastic – if it's a sit-down meal there is no need for disposable cutlery

Holidays – you hardly get any. I feel for you
---
Final Words
Not to leave on a negative note, I really do enjoy visiting the USA.
So much so we got married there and plan to return for a big road trip very soon so I can see more of the states I've yet to discover and to revisit old faves.
What American things do you love? Tell me in the comments below.
Do you love the U.S too?