This article has links to products and services we love, which we may make commission from.
Working from home (WFH) may now be a popular household term but not everyone is fond of the concept! If you are struggling with routine, productivity or getting in your groove, my guide on how to work from home successfully offers tips and routines to help you find your rhythm.
A Little About Me
Hi, I'm Gemma Armit. I run two online businesses, but that hasn't always been the case.
In 2016/17 I was still working full time as a high school teacher while working on my travel site and online SEO business at night and weekends.
In 2017/18, I reduced my teaching contract to part-time to free up more time for the websites and to assess whether I could quit classroom teaching altogether.
In August 2018, I made the jump to online work only.
I used to organise and manage classes of 15-32 students every 45 minutes, 4-6 times per day Monday to Friday, so why was managing just one, myself, such hard work?
I've now refined my routine and made peace with myself during downtimes, and I'm confident that regardless of why or how you work from home, you will pick up a few handy tips from my guide below.
A Little About You
I understand that not everyone's circumstances are the same. I just wanted to say, hey I see you!
I am not assuming that everyone has a 'free for all' timetable, many of my friends are still working the traditional 9-5 from home.
Some of them are trying to adjust to weekdays with kids too; hats off to you!
While not everyone's work rhythm is the same, I hope you can pick and choose from the ideas below to help improve your productivity and lift that life-in-limbo feeling.
Working From Home Successfully Tips
1. Create A Designated Space
The first tip for working from home is nothing revolutionary.
To help make space mentally, you need to create space physically.
Set aside an area of your house which acts as your workspace.
Make it work functionally and aesthetically.
This means having some form of desk or table, a chair and space for your laptop or computer.
I personally like a mouse mat, phone stand, coaster, notebook and pen on my desk too.
While this isn't an option for everyone, I brought down the barrier I had created about working in the office when I decorated it and removed the large second-hand temporary desk for a neater one.
I felt I could breathe more easily in the space I had created.
I changed the way I sat too, positioning the computer in front of the window to stop the glare across the screen.
If you are limited for space, stick up a couple of pictures that make you feel happy around your work area.
Don't get me wrong, having the opportunity to work from bed after a heavy weekend is one of the benefits of working from home but this should not be your routine.
Not only is it damaging to your mindset, it is also terrible for your posture and back.
Plus, I dropped a cup of tea on my laptop working from bed. It never recovered. Ouch.
I sometimes enjoy setting up the laptop on a box in the kitchen and creating a standing desk for a bit of break from the norm.
So now we've talked about where you are going to work, let's work out a routine.
2. Set An Alarm
My name is Gemma and I am a sleep monster.
Honestly, it does not matter what time I go to bed at I can rarely drag my a*s out of bed before 8am.
I'm not going to say what time you should set an alarm for because everyone works differently.
I have blogging friends that get up at 10am and work through to 8pm and do so efficiently.
It took me a very long time to allow myself to settle into my routine, so let's take a look at it.
3. Create a Routine, Include Exercise, Get Fresh Air
I used to feel guilty when I wasn't at the desk at 9am, but in reality, I don't have to be, so I finally made peace with that decision and this is currently what my day looks like for most of the week.
Wake up around 8am

Check inbox

Quick shower

Walk dog
Breakfast
Gym class or yoga

Around about 11, I start work on the computer

I stop for lunch for about 30-45 mins, usually watching a TV show with lunch or listen to audible book

I switch off the computer around 7-8pm

Dine and watch TV with partner

Dip into work on phone during that time
Do I follow this routine every day? No.
Do I feel better when I follow this routine? 100%
I'm going to talk more about some of the themes in my routine below.
I asked some friends who have jobs where they have to be at the desk at specific times to share their routines too.
Workout at 7am – cardio and then core

Shower at 8am

Coffee and log on for 9am

Full staff conference call at 9.30am

Protein shake at 11am

Big walk at lunch – sometime between 12 and 2

Lunch – make a point of having it in the kitchen away from the laptop

50 squats – usually around 3pm, keep dem glutes fired up!

Team conference call – 4pm, for blethers only and no work chat

Log off – have been trying to be good and no later than 6pm

Evening workout – either more cardio or kettlebells and bodyweight, with core

Dinner – between 8 and 9pm

TV, mindful colouring-in until 11pm
* TikTok 3-4 times throughout the day
Get up at a reasonable time, but allow myself a bit of a longer lie, so around about 8am

Log into the laptop and check that nothing urgent has come up or to see if I need to be on any early meetings
Shower and get dressed, in loungewear obviously!
Make a cup of tea and breakfast, take it to the office
TV on, news usually in the background, helps me just to have a bit of noise going on, like in the office
Work, calls, maybe stick a washing on
12:30 take the dog a walk, need the fresh air
Make lunch, tidy kitchen
Back at desk for 1:30, work/calls etc
Meetings usually finish about 5pm
Spend some time clearing out emails
Tidy up the office and spray something nice around as I like it to smell fresh in the morning!
Ensure everything you need is out of the office to stop you creeping back in and answering 'just one email'
SHUT DOWN LAPTOP AND SHUT THE OFFICE DOOR
Massive commute to downstairs to chill for the rest of the night
Here's a dedicated guide to keeping fit while working from home.
4. Get Dressed
As the saying goes 'dress for the position you want, not the position you have'.
The threads you don for your working from home day will determine your mood. I promise you!
I used to work at the desk at Avis Rent A Car, and when I put on the blazer it was time to work!
My mindset changed and I was no longer just Gemma, I was Gemma that upsold you insurance and gas and Gemma that found damage and charged you for it.
Man, I am glad I don't do that job anymore.
But surely one of the positives about working from home is wearing gym pants?
Heck yes, wear your comfies for the first week but eventually you are probably going to start lacking in motivation.
I personally find the way I present myself has a big impact on my mood.
It's also a free weight control identifier!
While I don't put on make up every day, I will put my face on if I'm feeling a bit meh.
Shower. That should go without saying.
Poor personal hygiene is a sign of neglect and while you may be electing not to wash, eventually that could turn 360 and be a sign of feeling down.
Hot showers are mood changers.
Plus, we're going to the effort of washing the skin off our hands, why would you not shower?!
5. Diet and Water Consumption
Eat well and eat often.
Plan your meals, avoid the biscuits and buy healthy snacks.
Getting up and away from your desk to grab healthy snacks, glasses of water and hot drinks is recommended to get you moving.
Drink water. Lots of it.
I am guilty of not drinking enough so I bought a nice glass and bamboo straw to increase the intake. It's sad but it works!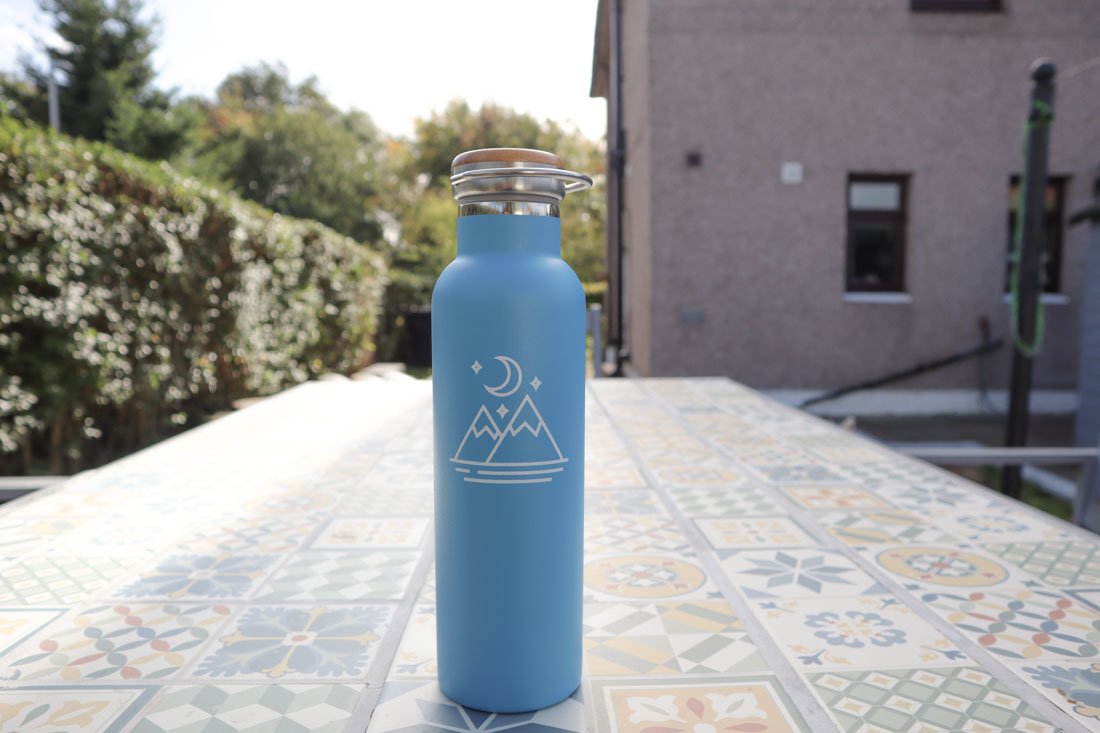 6. Set Goals and Record Goals

I personally set quarterly goals, weekly goals and daily goals.
This helps me keep on top of my workload which I need to create myself.
I share my weekly goals with my Facebook group every Monday during the goals thread.
I then evaluate those goals on Sunday.
I write out my daily goals and score them off once completed.
The key is to create realistic goals that you can do in one day.
Don't underestimate how long admin tasks can take and don't beat yourself up if you don't complete your goals.
You are only human and unless you are spending the majority of the day on Netflix and TikTok, give yourself a break.
If you are spending the majority of your day on Netflix and TikTok then maybe you need a day off!
The thing with goals is you have to complete them for them to be successful.
I also make use of whiteboards which hang up in my office, as well as a month to view calendar which is pinned to my door.
All of my events and meetings are added to my phone calendar too.
If you are working with, or managing other people, check out Asana or Trello.
Both offer space for your team to share instructions and update progress of projects.
7. Stay Connected
Video calling software and apps such as Zoom and Google Hangouts have made staying connected while staying indoors easy.
If you work as part of a team it is likely that you've already taken part in a conference meeting and hopefully, a work pub quiz too!
Zoom is ideal for conference calls as it allows up to 100 people to join a chat (you have to pay for premium if your meeting is longer than 40 minutes), you can mute the audio while someone else is speaking, share screens and message the group or privately.
You can also change your background. Jazzy!
---
» You may also like | 12 joyful games to play with friends on Zoom
---
8. Stop Scrolling Social Media
Staying connected isn't just about formal meetings though.
A quick five-minute chat or share of a meme via Facebook messenger or WhatsApp sometimes helps break the work block.
However, logging onto social channels to chat to others can be detrimental to your workflow if you get sucked into unnecessary chat or start to scroll.
I close out of all social media channels when I'm doing the big jobs of the day or I'd never get anything.
There's always a piece of gossip, joke or work question lurking behind that app and I am weak when it comes to procrastinating!
If you are feeling anxious I strongly suggest you limit your time on Twitter as it can be a hotbed of hate.
My friend Amanda, who is a full-time freelancer, adds this tip for those who really can't trust themselves!
Move your social media apps into a new folder and save them to another screen on your phone so you have to swipe to get them.
9. Limit Screen Time
Overall, it is worth noting that with the increase of screen time for work, it is wise to limit your social screen time.
This is especially true for those who can't sleep.
If you find yourself bouncing between apps ask yourself, is this really relevant?
Other things to try instead include listening to a podcast, reading a book or baking banana bread. I hear the Western world is going for a world record…
Here are 40 things to do at home to help keep you sane while you can't travel.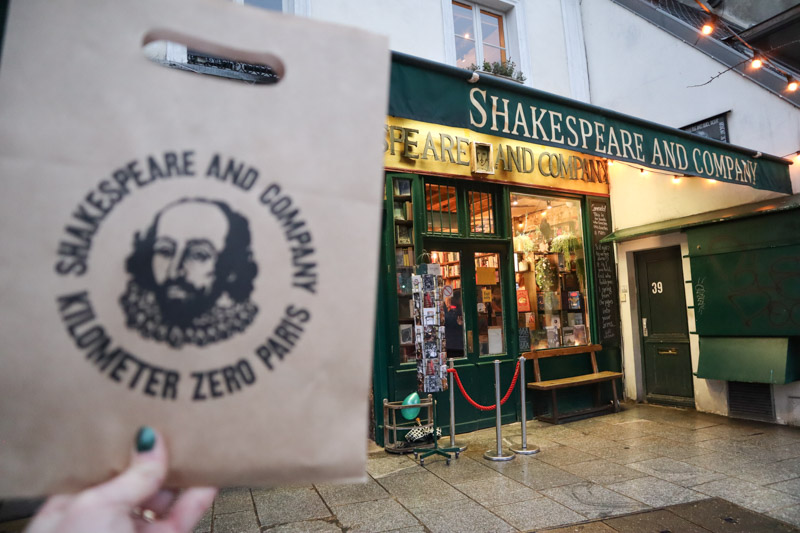 10. Silence or Background Noise?
Everyone's working style differs but I'm a completely silent worker.
I like the hum of the computer for company and that is all that is welcome.
If I'm doing easy tasks like Pinterest pin creation I'll sometimes stick on a TV show on my phone.
11. Other Challenges
There will be other challenges that come with every industry which I won't even pretend to understand but I do sympathise.
Please feel free to drop any issues you are facing in the comments below and I can ask around for tips.
Or if you have a solution to a problem I've not discussed, hit the comments.
For example, my friend who manages teams is used to people swinging by her desk in the office to say hello, chat for five and ask a quick question.
There's no way to officially do this when working remotely so members of the team were blocking out 30 minutes of the schedule to ask the quick question.
My friend asked her manager if there was any way around this and an email was sent out to the department asking people to refrain from blocking out time for this.
Teaching friends have complained about the number of emails that they are receiving as most of their morning is being spent replying to them and not working with students online.
12. Positive Sleeping Patterns
I've heard from quite a few friends and followers that they are struggling to sleep.
I do not blame you. The way that information has been shared has been fast and frantic.
My personal experience was rough for the first three weeks but now I feel settled.
Having a routine, creating goals and knowing I can still write content (albeit not travel-related) that helps you makes me feel useful again.
My best advice for those who are struggling to sleep at night are as follows:
Set an alarm at the other side of the room
Get out of bed, shower and get changed
Drink plenty of fluids and eat well, reduce beige and sugary foods, eat healthily
Do not drink coffee from the afternoon onwards
Skip the wine at night
Do a mix of cardio and yoga exercises to tire yourself out
Have a bath at night with the lights lowered, don't wash your hair
Skip screen time
Go to bed
Repeat
Note: I don't use this myself but others find the headspace meditation app useful when they are struggling to sleep.
You May Also Like
---
Any other tips?
Please share them in the comments below.
Bookmark this guide. Pin to your office Pinterest board
---
Final Words
I am hopeful that my tips will help those now staying safe at home as they embark on a new way of working.

Now that many nations and international companies are adapting the way their employees work, it will be interesting to see how much of this change becomes permanent, providing flexibility for workers and families while reducing costs for management.
Any tips or questions? Share below.
Bookmark this guide. Pin to your WFH board.