This article has links to products and services we love, which we may make commission from.
One of the most visited places in the state, Southwest Florida is popular for its beautiful beaches and sunny climate.
The area that makes up Southwest Florida extends from Marco Island near the Everglades up the coast past the city of Naples to Fort Myers and Cape Coral.
Southwest Florida is only three hours by car from Miami.
Whether you are experiencing Southwest Florida as part of a larger Southern USA road trip or as a fantastic destination in its own right, you will love the aptly named Paradise Coast.
With a plentiful supply of free things to do in Southwest Florida, you'll see why the area is popular with active retirees on a fixed budget.
Here are some of the best free indoor and outdoor things to do in Southwest Florida, including festivals and events.
You may also find our Florida bucket list useful.
Free Outdoor Things to Do in Southwest Florida
Perfectly geared towards an outdoor lifestyle, there are more than enough free activities in Southwest Florida to keep you happy and entertained.
Naples' Family-Friendly Beaches
The beautiful Southwest Florida beaches are must-visit destinations.
The white sand is powder soft and the water is clear and turquoise blue.
Many of the Southwest Florida beaches are among the best beaches in the US.
Clam Pass Park (465 Seagate Dr) in Naples is a family-friendly wide sandy beach with calm water.
Another great option for families in Naples is the Delnor-Wiggins Pass State Park (11135 Gulf Shore Drive).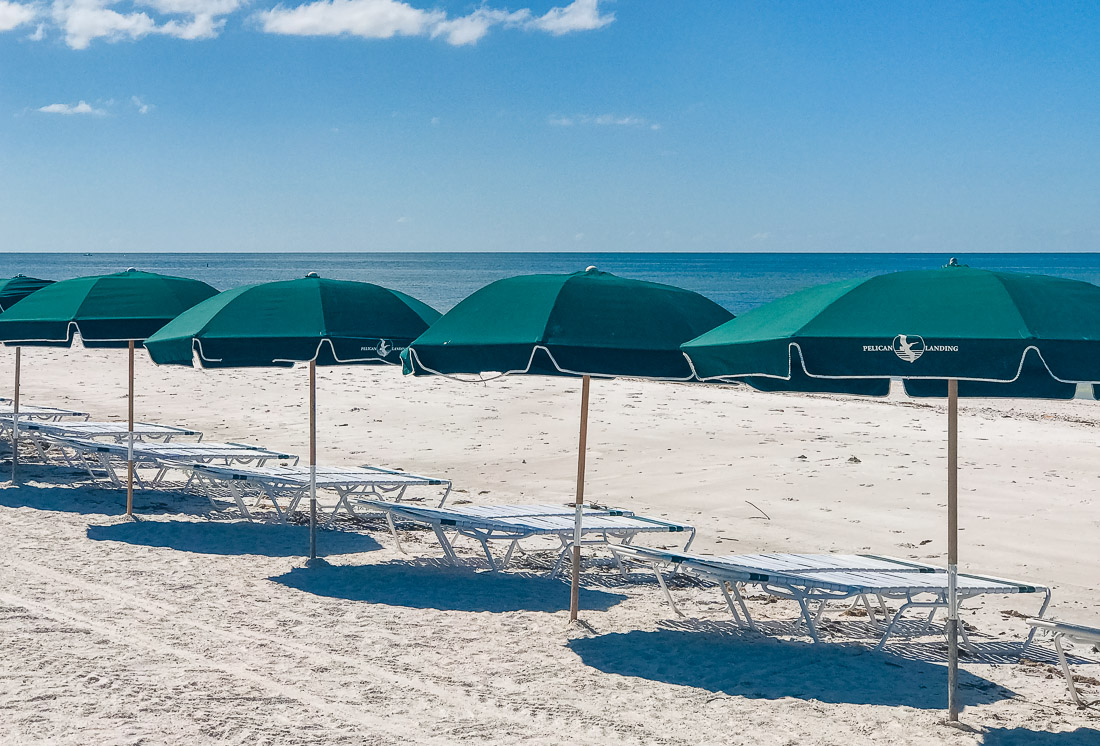 Bonita Beach Park
Bonita Beach Park (27954 Hickory Blvd) in Bonita Springs is also known as a family-friendly park surrounded by beautiful sand dunes.
There are sheltered picnic areas available at the beach as well as a beach volleyball court.
Visit Captiva Beach
Captiva Beach (14770 Captiva Dr) is widely recognized as one of the best beaches in the country for that Robinson Crusoe castaway feeling.
Captiva Beach is also perfectly located for fabulous sunsets.
Shelling
There are opportunities to do some of the best shelling in the world, such as sand dollars and Junonia shells.
There are over 400 types of shells in different colors to collect.
Sanibel Island is known as among the best places in the world to find beautiful shells due to its unique position as a barrier island sitting on a plateau in the Gulf of Mexico.
On Sanibel Island check out Lighthouse Beach Park (10 Periwinkle Way) and Bowman's Beach (1700 Bowmans Beach Rd) for the best shelling opportunities.
We also featured Sanibel Island in our guide to US beaches to visit in December for shelling.
Other fabulous places for shelling include Marco Island, Captiva Island, and Bonita Beach.
Fort Myers Beach
Fort Myers Beach is almost 7 miles long of beautiful white sand and known for its shallow waters.
There are 30 different access points to Fort Myers Beach each with designated signs like on Flamingo Street, Lanark Avenue, and Coconut Drive.
Sunset Watching
Southwest Florida is perfectly positioned for glorious sunsets.
Fort Myer makes a nightly event of the sun disappearing into the Gulf of Mexico with a Sunset Celebration at Fort Myers Beach.
Full of shops and cafes, the pedestrian-friendly Times Square area is located at the end of the pier at Fort Myers Beach.
On weekends, street performers and musicians liven up the area as well which makes for great people-watching.
The historic Naples Pier built in 1888 is one of the best places to watch the sunsets. It's also a popular place to fish without the need for a permit.
Likewise, the Sanibel Lighthouse, a historic structure dating from 1884, is a great place to watch the sunsets.
Nature Preserves
One of the free things to do in South Florida is to visit some of its nature preserves.
Naples Preserve (1690 Tamiami Trail North) is a small 10-acre nature preserve with a boardwalk that is great for experiencing wildlife.
You may spot gopher tortoises, migrating birds, and butterflies.
With over 3500 acres of wetlands, the Six Mile Cypress Slough Preserve (7751 Penzance Blvd) in Fort Myers has a boardwalk trail where there are great opportunities for wildlife viewing.
Some animals like otters, alligators, and turtles call this place home while others like migrating birds or butterflies are just seasonal visitors.
South Florida also features in our guide to the best national parks to visit in November.
Mound Key Archeological State Park
Early Native Americans are thought to have created the ancient mounds located at the Mound Key Archeological State Park (3800 Corkscrew Road) over 1000 years ago.
The site is one of the free places to go in Southwest Florida.
The mounds rise thirty feet above Estero Bay's waters and are located on an island at this state park.
Visitors can either rent a canoe or kayak to visit the mounds which are only accessible by boat.
Mound Key is accessible from either Lovers Key State Park (8700 Estero Blvd) or Koreshan State Park (3800 Corkscrew Rd).
Farmers' Markets
Farmers' Markets are a great way to explore local food as well as people-watch.
While some Farmers' Markets in Southwest Florida are open all year round, the majority are only open during the winter months.
For example, the River District Farmers' Market in Fort Myers has been running since 1994 and is open all year on Thursdays.
This market offers many things for sale such as local produce, baked goods, and flowers.
Fort Myers has a choice of many farmers' markets on different days.
Other examples of Southwest Florida farmers' markets are those that run in Bonita Springs on Wednesdays, Marco Island on Wednesdays, and Sanibel Island on Sundays.
Free Indoor Things to Do in Southwest Florida
There's a good number of free indoor things to do in Southwest Florida.
In this list, you'll discover free museums in Southwest Florida that you can visit to learn more about the place's history and culture.
Museum of the Everglades
The Collier County Museum group tells about the history of Southwest Florida.
The 5 museums in the group, all offering free admission, explore history from different perspectives.
One of them is the Museum of the Everglades (105 Broadway Ave W) which tells the story of the construction of the Tamiami Trail that cut across the Everglades making Southwest Florida more accessible for settlers.
Marco Island Historical Museum
The Marco Island Historical Museum (180 S Heathwood Dr) focuses on the region's earliest inhabitants, the Calusa tribe.
The museum has permanent and traveling exhibits including a recreated village scene that brings the Calusa Indians' civilization to life.
Naples Depot Museum
The Naples Depot Museum (1051 5th Ave S) tells the story of how the arrival of rail travel in the 1920s turned Naples from a sleepy village into a booming tourist town.
Collier Museum at Government Center
The Collier Museum at Government Center (3331 Tamiami Trail E) explains the prehistoric creatures that roamed Southwest Florida, the Native American cultures in the area, and the early settlers.
Visitors can see ancient tools and ceremonial masks, as well as learn about the origins of traditional crafts like patchwork.
Immokalee Pioneer Museum
The Immokalee Pioneer Museum (1215 Roberts Ave W) shows the daily hardships of the early homesteaders and citrus ranchers in the early 1900s.
This 13-acre museum is listed on the National Register of Historic Places and features exhibits and fifteen original preserved buildings.
Cheap Things to Do in Southwest FL
Sarasota Sightseeing Trolley Tour
Touring Sarasota by trolley is a great way to see the city's sights and learn about its rich history.
Discover the city's famous landmarks and neighborhoods along with their interesting stories told by a guide in this 90-minute tour.
You'll also get to see some of Sarasota's well-known theaters and opera houses like the Asolo Theater (5555 N Tamiami Trail) and Sarasota Opera House (61 N Pineapple Ave).
Party on a Cycle Boat in Fort Myers Beach
See the sights of Fort Myers Beach from the waters in this unique cycle boat tour.
During the tour, you'll find everything you need for a great time, including bar stops, amazing views, music, and entertaining captains.
This is a fun South Florida thing to do with friends where you pedal during your cruise while enjoying the drinks you bring aboard.
Free Festivals and Events in Southwest Florida
Anyone who has been to Florida for spring break knows that the state knows how to party!
Major festivals coincide with the usual big events in the USA.
New Year's Eve
New Year's Eve in Southwest Florida coincides with the busiest time of the tourist season.
There are parties and fireworks aplenty on New Year's Eve, including at Naples Pier, Fort Myers Beach, and Fisherman's Village in Punta Gorda.
St. Patrick's Day
Florida has extensive St. Patrick's day celebrations and the beer runs green in Southwest Florida as well.
St. Patrick's Day parade is a regular event in Naples.
Fort Myers has their parade on Fort Myers Beach.
There is also plenty of Irish food and drink and live music at different locations.
July 4th
July 4th is celebrated in Naples with a parade and fireworks over Naples Pier.
Likewise, Fort Myers Beach has a similar parade and fireworks for Independence Day Weekend.
The village of Estero hosts a family-friendly Independence Day 5K run and walk.
Halloween
There is an annual Halloween Spooktacular on Fifth Avenue South Naples with a dog costume contest and other activities.
The Naples Stone Crab Festival, taking place in the Tin City area, celebrates this local delicacy.
The Haunting on the Harbor is a month-long festival focusing on scares and gores that happens in Punta Gorda.
While admission to the main event is free, there are separate admission fees for the haunted house and kiddie rides.
Free Things to Do in Southwest Florida in Winter
Many visitors also flock to Southwest Florida in winter because the weather is idyllic during this season.
The following list explores fun things to do in Southwest Florida during winter.
Southwest Florida also has some best islands to visit in December for US travelers.
Lee County Manatee Park
The manatees are also seasonal visitors to Southwest Florida between November and March.
Manatees swim into the 17-acre Lee County Manatee Park where they can overwinter in the warm water discharged from a former power plant.
The shallow water is great for manatee viewing.
Christmas Boat Parades
Another free thing to do in SW Florida during winter is to see the Christmas boat parades.
At Christmas time, locals deck out their boats with festive flair and holiday music.
There are several boat parades including the Fort Myers Beach Boat Parade, Bonita Springs Boat Parade, and the Naples Boat Parade.
Luminary Stroll
For nearly forty years, Sanibel Island and Captiva Island have put on the Luminary Stroll.
This festival has Christmas music, Christmas lights, a live nativity scene, and sidewalk sales.
There's even a golf cart Christmas parade at the Captiva Luminary Stroll.
ArtFest
An annual 3-day event in February, ArtFest is a widely-acclaimed festival that raises funds for art classes in local schools.
Attracting about 70,000 visitors, ArtFest displays over 200 artists' works in booths in downtown Fort Myers.
Affordable Accommodation in Southwest Florida
During the high season, finding affordable accommodation in Southwest Florida can be a challenge.
As a general matter, the further you get from central Naples, the better value the accommodation will be.
Located in downtown Fort Myers, this two queen-bed hotel room is great value for a family of four.
It also has an outdoor pool when you don't want to head to the beach.
You can also check out Bonita Oasis (10301 Tarrah Lane).
This holiday home rental is a three-bedroom that is located in a nature reserve.
Relax by the pool with its views of a pond where birds and wildlife gather.
How to Get Around Southwest Florida on a Budget
The easiest way to get around Florida is by car.
The roads are great and parking is easy.
Uber and Lyft are both available in Florida and are cheaper than taxis.
Downtown areas of cities like Naples and Fort Myers are easy to walk or even cycle.
The cities also have great public transportation like the Fort Myers Beach Trolley and LeeTran buses run by Lee County.
The closest airport in the region is the Southwest Florida International Airport.
Fort Myers Beach is 30 minutes from the airport which you can access via LeeTran Bus Route 50.
Collier Area Transit provides bus transportation around the Naples area.
About the Author
Like many a New Yorker, Shobha George has been traveling to Florida all her life, especially now that her current home is in London, England.
She loves many things about Florida, especially the Caribbean flavor of the Florida Keys, the fantastic food and style of Miami, the glorious sunsets of Southwest Florida, and the theme parks of central Florida.
Shobha George, Just Go Places