This article has links to products and services we love, which we may make commission from.
Cape Cod is located on the "elbow" of the state of Massachusetts (the southeastern corner that juts into the Atlantic Ocean).
Consisting of 15 towns and assorted villages, Cape Cod is an island with 400 miles of shoreline.
Cape Cod in the summer is a very popular destination for a quintessential New England summer vacation.
Nearly 6 million people head to Cape Cod every year and 65% of those people visit in the summer!
Needless to say, summer on Cape Cod can be expensive because of the high demands made on tourist facilities.
Although, you don't need to spend loads of money to enjoy your summer on the Cape.
These are the best free things to do in Cape Cod.
Cape Cod also features in our guide, the best places in the US to visit in May.
Free Outdoor Things To Do in Cape Cod
Cape Cod Beaches
During the summer months, visiting the beaches of Cape Cod is one of the best things to do in Massachusetts.
While the Cape Cod National Seashore beaches require a fee, there are plenty of others in the area that are free to enter.
Sometimes a car fee is charged but avoid car parking fees by biking to the beach.
For example, one of the best beaches in Cape Cod, Old Silver Beach in North Falmouth, is free to enter without a car.
Instead, access Old Silver Beach easily by bike on the Shining Sea Bikeway.
Some of the other great free Cape Cod beaches are Bayview Beach and Colonial Acres beach, both in West Yarmouth, Mayo Beach in Wellfleet, Rock Harbor in Orleans, and Oyster Pond Beach in Chatham.
Wellfleet beaches feature in our guide to East Coast beaches.
Sunset on Cape Cod
Sunsets on Cape Cod are legendary.
Catch the sunset from Rock Harbor Beach in Orleans.
Likewise, try Old Silver Beach in North Falmouth or from the Cape Cod Canal.
The Kennedy Legacy Trail
Start at the JFK Hyannis Museum (397 Main Street, Hyannis) for the 1.6-mile Kennedy Legacy Trail that takes you to places associated with former President John F. Kennedy.
The self-guided tour has ten stops and will take 2 hours to complete.
Zion Union Heritage Museum
Head to the Zion Union Heritage Museum in Hyannis to learn more about black history in Cape Cod through a collection of artifacts, art, books, and documents.
The museum is free to members and children under 10.
Look out for free events throughout the year too.
Yarmouth Indian Memorial Site by Long Pond
Pay respect to the native people buried in Yarmouth.
The cairns, made of glacial rocks, act as a memorial for the Native Americans forced to live on the reservation.
The memorial was restored in guidance from the Mashpee Wampanoag Tribe.
Cape Cod Baseball League
Catch the boys of summer on Cape Cod at the collegiate Cape Cod Baseball League.
There are ten teams divided into two divisions.
The League plays a regular 40-game season in stadiums that can hold up to 8,0000 spectators.
Many of the players go on to play professionally for Major League teams.
Go Cycling
Cape Cod has 114 miles of cycling trails.
One of the most popular bike paths is the 25-mile Cape Cod Rail Trail which runs through six of the Cape Cod towns.
It passes through several interesting sights including salt marshes, lakes, and Nickerson State Park.
The Cape Cod Canal bike path is 14.2 miles of paved trail.
It's popular with families because the path is wide and fairly flat.
The Shining Sea Bikeway is 10.7 miles of paved trail running from Woods Hole to North Falmouth.
This bike route goes past salt marshes, cranberry bogs, and beaches.
Chatham Band Concert
Every Friday in summer, the Chatham Band plays at the bandstand at Kate Gould Park on Main Street in downtown Chatham.
Concerts start at 8 pm and run for an hour and a half.
Bring a picnic and chill out on a blanket in the grass on a balmy summer evening.
Hiking and Walking
With its emphasis on conservation lands, Cape Cod has many hiking and walking paths to enjoy.
For example, the Lawrence Island trail runs through conservation lands along Buzzards Bay.
The Mashpee National Wildlife Refuge has miles of hiking trails that go through forests, marshes, and swamps providing ample opportunity to spot wildlife.
The Monomoy National Wildlife Refuge in Chatham stretches for miles through marshes, dunes, and ponds.
Amateur naturalists will appreciate looking for seals, shorebirds, and many forms of wildlife.
Free Indoor Things To Do in Cape Cod
Sandwich Hatchery
The Massachusetts Department of Fish and Game runs the Sandwich Fish Hatchery (164 Rte 6A, Sandwich, MA 02563).
Over 600,000 trout are stocked annually in the state waterways for the enjoyment of fishermen.
Take a self-guided tour of the facilities to see trout in different stages of growth getting ready to be released into Massachusetts rivers and ponds.
Take a Lighthouse Tour
Cape Cod has 18 lighthouses but not all of them are open to the public.
However, the Chatham Lighthouse is open on certain days from June through October.
One of the best lighthouses to visit, Nauset Lighthouse (120 Nauset Light Beach Road, Eastham), has regularly scheduled openings during the summer.
Crosby Mansion
Crosby Mansion (163 Crosby Lane, Brewster) is open for visitors on Sunday and Wednesday afternoons during July and August.
The Crosby Mansion was built in 1888 by a local boy who made his fortune and wanted to impress his much younger wife.
Rooms at the Crosby Mansion are copies of rooms in Versailles and Buckingham Palace.
The art gallery is famously filled with priceless works of art by famous American and European artists.
Cheap Things To Do in Cape Cod
Barnstable: Cape Cod and Provincetown Self-Drive Audio Tour
This self-guided driving tour of Cape Cod starts at the Cape Cod Visitor Center in Barnstable and ends at Provincetown on the very tip of Cape Cod.
In the privacy and comfort of the car, watch the scenery of Cape Cod unfold and listen to the fascinating history of the area.
Along the way, the route passes beautiful beaches, lighthouses, and the Pilgrim Monument.
There are plenty of opportunities for stops or detours so that this tour can be customized to the individual's own interests.
Eat Seafood
While gorging on platters of seafood can get expensive, you can appreciate the value when the portions are huge!
Check out Chatham Pier Fish Market for an entire lobster on one bun.
Free Events in Cape Cod
Arts Alive! Falmouth
Arts Alive! Falmouth is a three-day event in September that celebrates music, dance, and theater in Falmouth.
Windmill Weekend
Eastham's Windmill Weekend Festival is another three-day event in September geared towards family fun.
There is a car show, a talent show, sand art contest, arts and crafts vendors, and a parade.
Celebrate Our Waters
Celebrate Our Waters is another three-day event in September in Orleans designed to raise awareness on the importance of the town's estuaries, lakes, and ponds.
Activities include kayak tours, yoga on the beach, a model boat regatta, and a family fun tent.
Cape Cod Canal Day
Cape Cod Canal Day is a one-day celebration in September held at Buzzards Bay Park with a range of events such as a cornhole tournament, children's activities, craft beer, and wine and food trucks.
Harwich Cranberry Arts & Music Festival
Harwich Cranberry Arts & Music Festival is a two-day event in September with arts and crafts vendors and live entertainment.
Free Things To Do in Cape Cod in Winter
Lots of places close up in Cape Cod for the winter.
Cape Cod in the winter is a completely different place than Cape Cod in the summer.
Many people, like artists and writers, prefer the quiet and solitude of Cape Cod in the winter.
Cape Cod National Seashore
The Cape Cod National Seashore is open year-round as is the Salt Pond Visitor Center.
Go for a bracing walk on the beach or wrap up warm and catch a beautiful sunset at Race Point Beach.
December Festivities
Downtown Chatham, Falmouth, and Provincetown do one last hurrah for the Christmas season.
The stores want to sell the current year's stock before the owners themselves head off to warmer climes for a few months!
In Provincetown, there's the annual Holly Folly which has a Christmas market, fun run, and a lobster trap tree.
Falmouth organizes Christmas By The Sea which involves a fun run, carols sung by Nobska Lighthouse and a Christmas tree lighting at the Village Green.
Chatham's event is the Christmas Stroll which has carols, carriage rides, and a tree lighting ceremony.
Affordable Accommodation in Cape Cod
There is no getting around the fact that Cape Cod is expensive during the summer.
There are plenty of motels and inns in Cape Cod but expect to pay over the odds for budget accommodation.
Blue Dolphin Inn in Eastham has a great location and nice facilities that include a pool.
The best option for affordable accommodation in Cape Cod is renting a vacation home.
For a group of friends or a family gathering, the cost per night is much more reasonable when you rent a vacation home.
For example, this Bayside Colonial is a 6-bedroom house near Corporation Beach in Dennis.
Hostelling International Hyannis also offers good value.
Many people choose to camp on Cape Cod whether it is tent camping, RV camping or renting rustic bungalows.
Nickerson State Park has tent camping options.
The best option for the Cape Cod National Seashore is the family-friendly Dunes' Edge Campground which has tent camping, RV camping, and rustic bungalows.
The Cape Cod RV Resort in Falmouth has lots of amenities including its own private beach and a swimming pool.
Similarly, Sweetwater Forest in Brewster is geared towards families with amenities including miniature golf and playgrounds.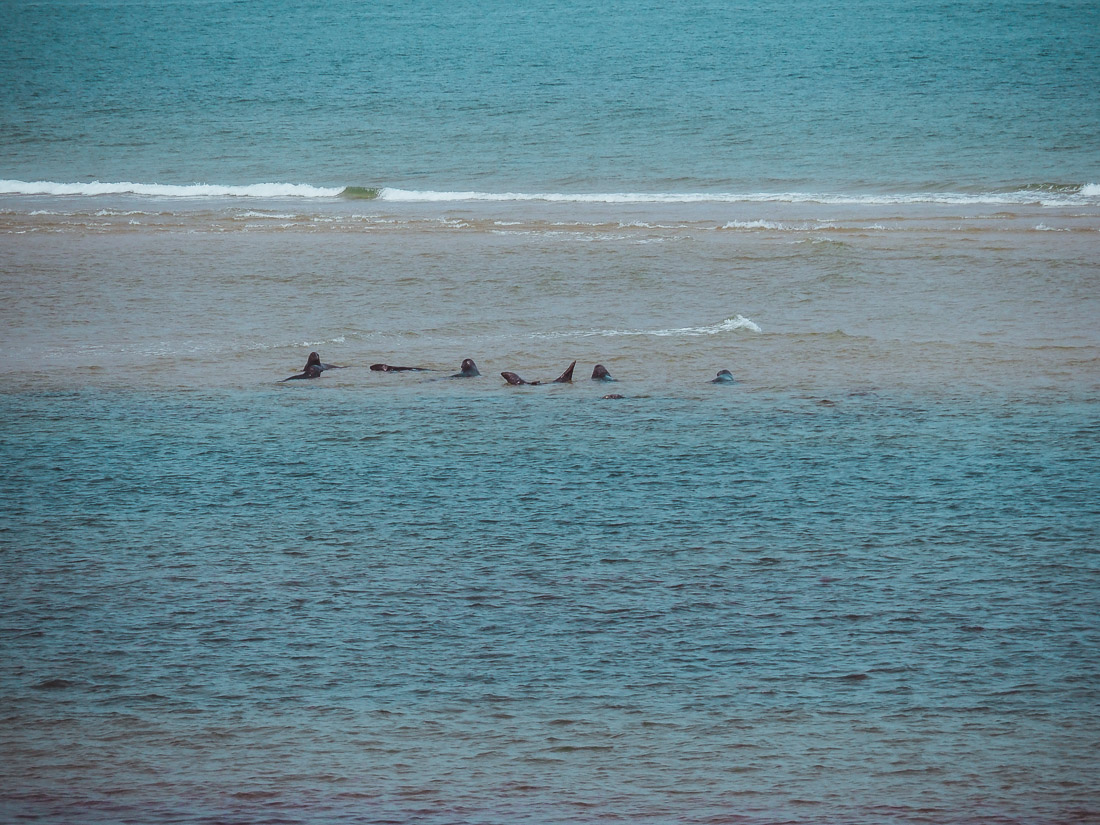 How To Get Around Cape Cod on a Budget
Renting a car on Cape Cod is expensive.
People who want to drive around Cape Cod either bring their own car or rent a car outside the Cape Cod area.
The Cape Cod Regional Transportation Authority runs buses throughout Cape Cod all year round.
The CCRTA buses have bike racks so that people can get to places where the buses don't run.
There are taxis and rideshare options like Uber and Lyft but expect summer pricing to be expensive.
Several of the towns like Sandwich, Hyannis, and Falmouth, offer trolley services during the summer.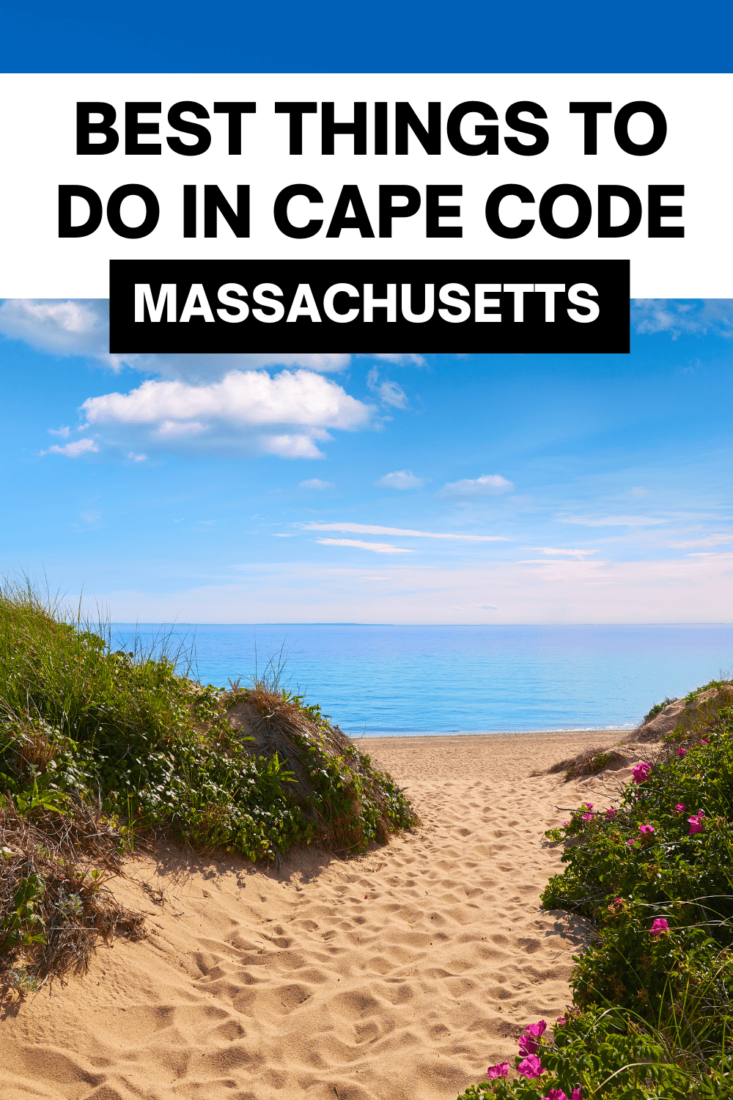 About The Author
Shobha George from Martha's Vineyard Tourist grew up in North East USA. She has spent 20+ summers on the Cape.