This article has links to products and services we love, which we may make commission from.
North Coast 500 spoiler alert. This Scot has a secret to share. I do not mean to alarm or upset but Scotland has been hiding something from you. The north coast has always been there. The turquoise beaches, the fresh fish from line to lips and the friendly locals looking to share a sing-song with you are not new but they definitely are unique and thanks to a strong marketing strategy, the secret is out and Scotland's North Coast 500 itinerary is on the map.
The North Coast itinerary is now followed by drivers, cyclists, locals and visitors ticking over the 500 miles (516 to be exact) of 'Scotland's Route 66'.
The popular adventure, with four seasons in one day, heading west from Inverness to the top of Scotland's mainland, John O'Groats, and back down the east coast (or in reverse). This thorough and free NC500 route planner will get you on the road in no time.
Our NC500 Experience
Craig and I (Gemma) made a wise (last minute) decision to stay in the homeland and explore what the North Coast 500 has to offer. I am not a last-minute kind of girl, so cue frantic planning of potential route 500 options which you can now adapt to meet your own travel style and needs.
My Top Tip
Don't be me, be cool. If you have time – plan ahead, go off the path, be flexible but mindful that the North Coast 500 has blown up over the past year and accommodation books up fast in the summer months. Check out our NC500 accommodation guide.
Oh and word of warning; the further north you go, the stronger the accent gets and the later into the night you drink with the locals, the harder it is to interpret! Ps. We have no affiliation with NC500 at this time. We travel independently and all opinions are our own.
North Coast 500 Map
Before we get started, let's get our bearings of this Scotland driving route.
Inverness is the starting point at the red target which you can see on the NC500 below.
North Coast 500 Scotland – How Many Days?
One of the most frequent questions I'm asked is – how long does it take to drive 500 miles?
The length of time you spend taking in the sights of this Scottish Highlands road trip really depends on how many days you want to spend in each location, the types of activities you would like to do while on Scotland's North Coast 500 (hiking, boat tours, whisky?) and quite possibly the availability of accommodation.
We met visitors who zoomed around the route in two days; while VisitScotland suggests up to two weeks.
Do tell us how long you decide to take and why in the comments below.
North Coast 500 Itinerary
There is no strict North Coast 500 route – where you stop, stay and play is entirely up to you but here is a flavour of the villages and activities we think make up the best North Coast 500 places to visit.
There's also no right or wrong direction to drive it.
One thing that is certain, you can't predict the Scottish weather.
It is possible to experience four seasons in one day, so plan and pack accordingly.
Be sure to pack a good quality waterproof like my new Rupal by Mountain Equipment US / UK.
You may also like our NC500 packing list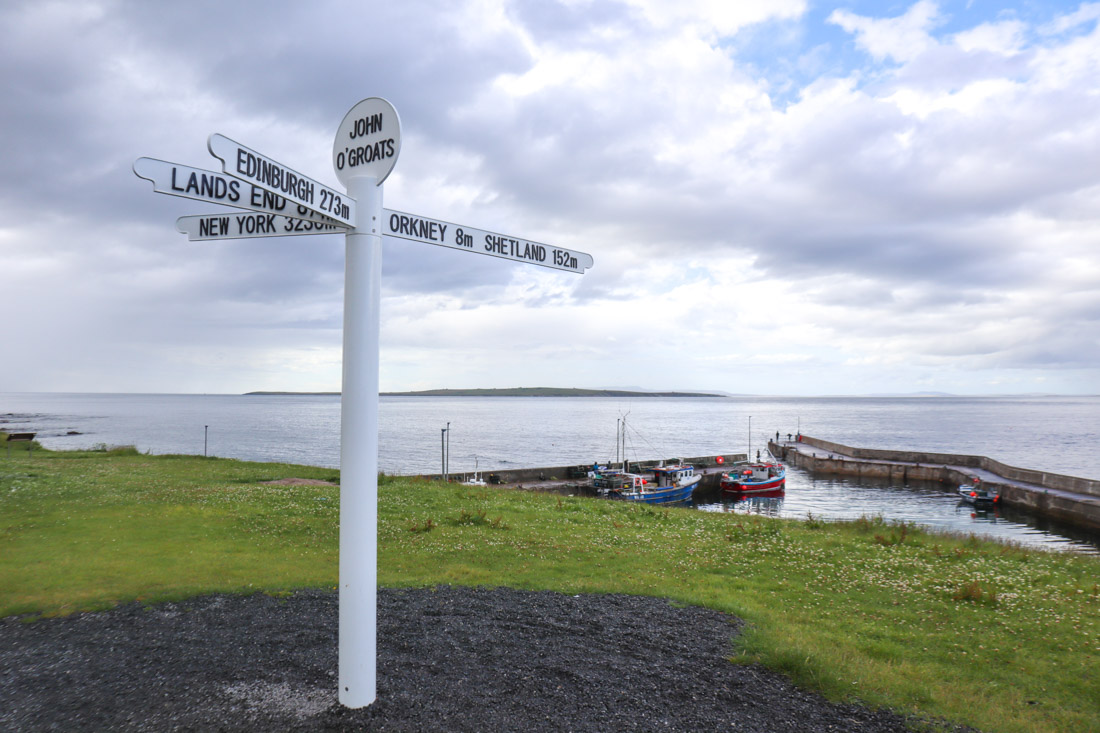 Inverness to Shieldaig, Torridon (99 miles)
Inverness is the gateway to the Scottish Highlands!
Visitors can check out the first of many castles on the North Coast 500 – Urquhart Castle.
You may also want to hop aboard the 88ft version of the Titanic or have a tot of whisky and dance at Hootenanny.
If you want to get on the water before the road, Loch Ness boat tours are also available from Inverness.
Culloden Battlefield is also close by (although veering to the east); stand on the ground of the last Jacobite rebellion in 1746.
In Inverness you will find large superstores so you can purchase food and gas/petrol before you hit the road.
The route starts going over the Kessock Bridge on the A9.
---
Where to Stay in Inverness
---
Bealach 'na Ba, Wester Ross (yes Game of Thrones fans!)
From Inverness, we started our journey to the infamous Bealach 'na Ba (pronounced Bell-ach-na-baa) in Wester Ross.
At the start of the Bealach 'na Ba, which is Scottish Gaelic for Pass of the Cattle, there is a sign that warns new drivers not to attempt it!
Like many of the NC500 roads, the Bealach 'na Ba is an A road also known as a single track road (only one lane for going and coming).
If you are the passenger and have the confidence to take your eyes off the hairpin bends, check out the scenery!
Don't be surprised to see cyclists pedalling away or campervans trying to get by.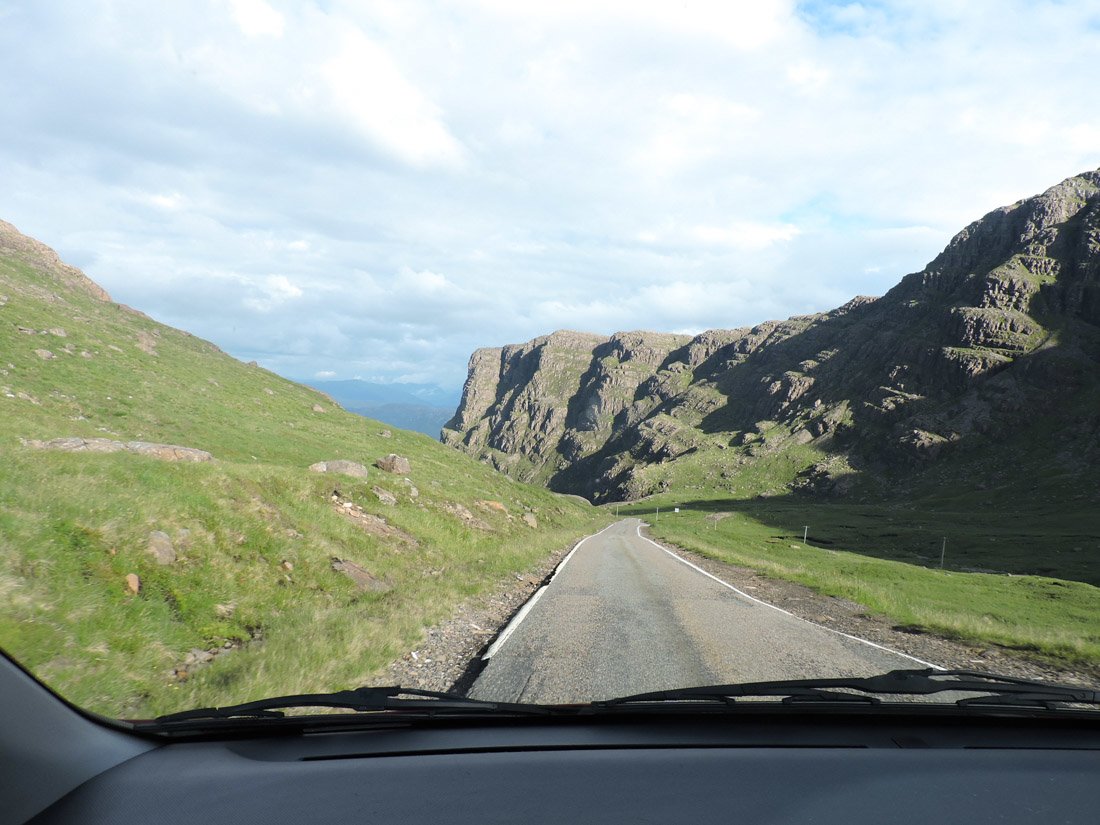 Our Scottish A roads have areas by the side of the road called 'passing places' – it's customary to pull in and let someone by.
Please do remember that this road is everyday use for locals, not just a challenge for holidaymakers.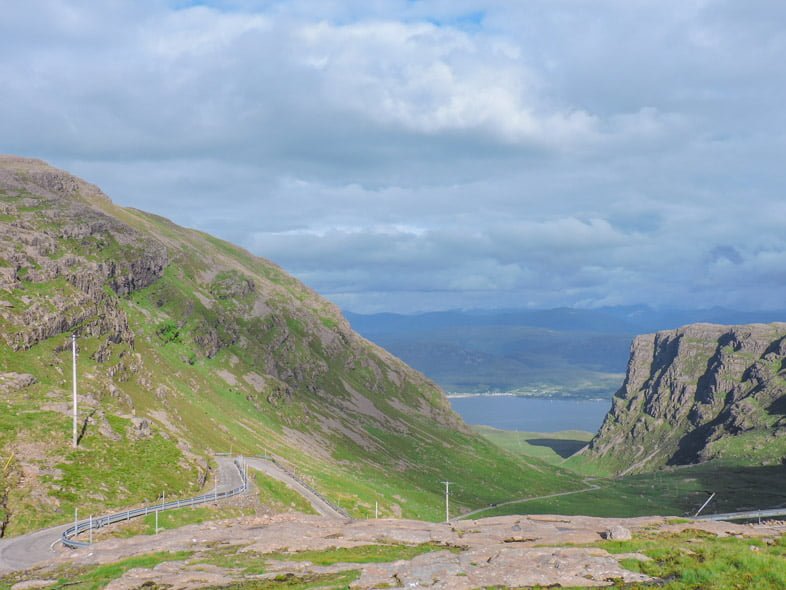 Applecross
Everyone raves about the beauty of Applecross and rightly so.
Although remote, Applecross village is visited by many tourists and on a dry day they flock to the seated area outside of The Applecross Inn, which is a popular dinner stop (food served 12-9pm) for those who love game meat and fish.
Check out our guide on Scottish food, haggis is not a furry animal that runs about the hills!
At the Inn, I tried langoustine for the first time, while Craig struggled to eat (picky eater). I hope you are ready for delicious fresh fish on this Scotland road trip.
Applecross is home to one of the North Coast 500 campsites (you have to reserve your spot, see our NC500 camping article).
Do not camp without purchasing Avon Skin So Soft US / UK as the midges are out in force from May until September in Applecross. Sands beach is approximately 4 miles from the Applecross.
Stunning Shieldaig
Our final stop for the day was Shieldaig, Torridon. This small village is postcard perfect. We stayed at the top of the hill with views of Shieldaig Island on tap.
There is a campsite located here which I would consider in the future. We dined on a shared stone-baked pizza from the local pub and a few drinks to end day one of our Scotland road trip.
Shieldaig to Ullapool (123 miles)
Although the village of Shieldaig is sublime, you'll be thankful to leave because next up is the experience of driving through the mountains of Beinn Eighe National Nature Reserve.
No, you've not taken a wrong turn into New Zealand or Canada – this is Scotland!
If you are looking for a unique stay, Shieldaig Lodge Hotel is one of the few remaining traditional Highland shooting lodges open to the public.
Gairloch
Gairloch is a small village with a couple of sandy beaches (Big Sand and Red Point) and another couple of coffee shops.
Gairloch is home to one of the most scenic golf courses in the country (world), good luck focusing on your swing with views of the Isle of Skye ahead.
There are also boat tours in Gairloch for those looking to try to catch a glimpse of minke, humpback or killer whales.
One of the boat tours available is offered in a glass-bottom boat so you can see what lurks beneath the shores!
Keep an eye out of Bob, the resident seal.
The Gairloch Hotel offers free parking and breakfast and is less than 10 minutes walk to the beach.
Myrtyle Hotel is another popular choice in Gairloch.
NC500 Scotland Beaches
From Gairloch to Ullapool you are spoiled for beaches on the NC500.
Mellon Udrigle Beach (Wester Ross) is the first of that white sand and turquoise waters that legends talk of and I can confirm, it is no myth, they do exist. Bring a picnic and your camera, and kayak?
Gruinard Bay (Ross and Cromarty) is slightly redder toned and larger. Both beaches have car parks close to the entrance point. Gruinard Bay requires a short walk downhill.
Ullapool – The Big Village in Ross-shire
Ullapool is the biggest village on the west coast of the North Coast 500, 1500 inhabitants call this place home and many of them have not so hidden talents.
Ullapool is a mecca for music lovers, especially those on the 'trad scene', like my good friend Kim. You can see/hear her sing here!
There is always some form of performance, planned or not, kicking off at The Ceilidh Place, The Arch Inn or the Argyll Hotel.
Ullapool is also home to the Stac Pollaidh for visitors hoping to do a self-guided North Coast 500 hike.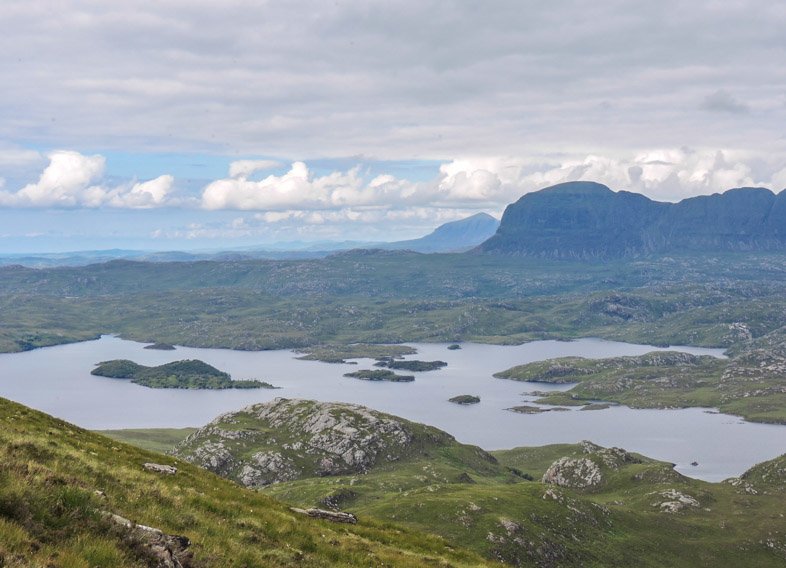 This easy hill walk takes approximately two hours and the views from the top are now amongst my favourite in Scotland.
Car park spaces are available at the bottom of Stac Pollaidh, please keep to the designated hike trail for your safety.
If you have ample time and fancy a sidestep to the Outer Hebrides there are daily ferries to the Isle of Lewis (Stornoway) from Ullapool. We visited Harris and Lewis recently, it really is a special place.
Where to Stay
For more NC500 accommodation options, check out our guide here.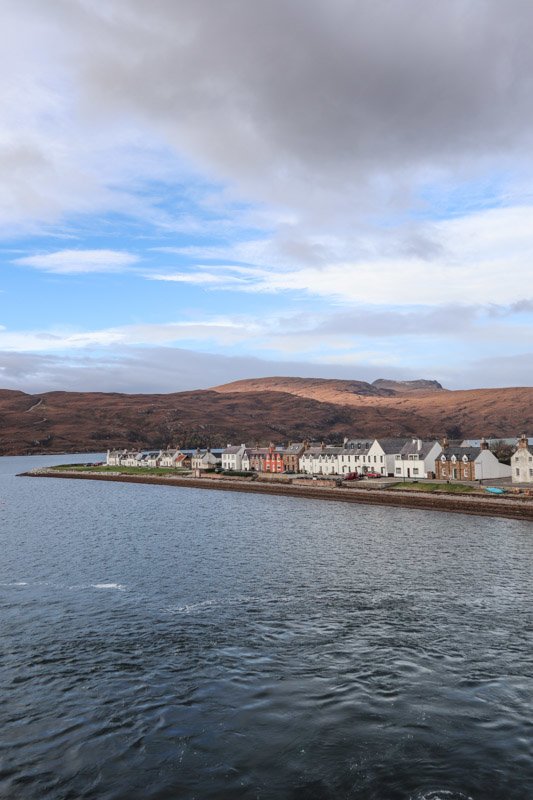 ---
Ullapool – Kylesku Bridge (66 miles)
Ardvreck Castle, Loch Assynt
Within a short drive from Ullapool, you will reach the ruins of Ardvreck Castle and Calda House on the banks of Loch Assynt.
This 15th-century castle was once home to the Macleod Clan then taken over by Mackenzies who then lost the three-story Castle to the Crown.
Calda House, which is closer to the road, was the modern home built by the Mackenzies.
Lochinver on the Route 500
The main reason people visit Lochinver is to purchase a pie from the Lochinver Larder.
These pies come in sweet and savoury fillings, can be eaten in (£8.45 with salad/£14.35 as a main) or out (£5.35-5.55) or even posted home.
Craig, the pie connoisseur feels that Lochinver pies are overpriced thus leaving a bad taste in his mouth.
The NC500 trip is not cheap; expect a 1/3 mark up on food and on central belt prices. Check out what we spent via our NC500 budget below.
B869 – It's Incredible
Wow, this road (or loop for us) is special and well worth taking the time to drive along the coast.
This area feels like Star Trek has beamed you up (Scotty) and you've landed on the lunar surface.
The surrounding hills swallow you whole but your escape is possible if you head for the water.
Yes! More of those Highland beaches (Achmelvich Beach and Clachtoll Beach) are tucked away amongst the winding roads and engulfing hills.
Experienced hikers may want to consider the striking Suilven Mountain in the Inverpolly National Nature Reserve which is close to Lochinver.
Personally, I felt that this part of our NC500 itinerary covered plenty for one day. However, we headed to Kylesku Hotel for a coffee, food comes recommended by others but the kitchen was closed so we could not sample it.
Kylesku Bridge
Kylesku Bridge is built over the Loch a' Chàirn Bhàin, replacing the ferry service in the 1980s.
This is only my opinion but I wouldn't go out of my way to visit the Kylesku area, you can blame the outrageously overwhelming beauty of the B869 for this advice!
On night three, we actually returned to Ullapool as we struggled to find accommodation available on the route to Durness.
However, you may want to consider the options detailed in our North Coast accommodation guide.
(Ullapool or) Kylesku Bridge – Durness (42 miles)
Leaving Ullapool (again) head north to Cape Wrath, leave early (and be flexible) if you plan to take the ferry ride over the Kyle of Durness and then the bus to the most northern-westerly lighthouse on the mainland.
Ferry times vary depending on the time of year, and weather throughout the day.
There was no afternoon ferry when we arrived. Check the Cape Wrath website for details.
The trip lasts three hours and there are no bathroom facilities so be prepared before you leave. The closest facilities in Durness.
Did you know that the MOD owns a large part of Cape Wrath and use it for training?
Craig's Dad is an ex-MOD diver and has spent a fair bit of time in the waters up here!
Balnakeil Beach
As you drive up the northwest you will see this massive stretch of white sand poking out in the distance.
On approach you will discover that Balnakeil Beach is different from the others; it has sand dunes layered up at the back of it with cows grazing on any spare grass!
Durness
Durness is known for two things – Smoo cave and Chocolate Mountain. Smoo Cave is free to enter and open every day of the year.
It costs £5 to take the small boat ride deeper into the cave where the tour guides tell you about their successful discoveries and scary encounters (May-September). Wear closed-toe footwear.
To get to Smoo Cave, drive past the tourist information centre and park at the YMCA hostel or the cave car park (can get busy). Walk down the pathway to the beach and cave entry.
Chocolate Mountain is tucked away in Durness's Balnakeil Craft Village and sells 'the world's best chocolate' and truffles at tourist prices.
The village is also home to the John Lennon Memorial Garden, the Beatles singer used to holiday in Durness with his family as a kid and visited again with his own.
Durness has one of the most beautiful campsites I've seen but if windy there is limited coverage. The site has a restaurant/pub on the side of it (was closed until 18:30 when we visited).
Sidestep Trip: Handa Island
Tarbet of the northwest, not to be confused with Tarbert on the west coast near Oban, is the gateway to Handa Island where you can do a spot of puffin watching (we ran out of time, let us know how it goes).
Tarbet is reached after Unapool (near Kylesku) and Scourie but before Cape Wrath and Durness.
Durness – John o' Groats (90 miles)
Borgie Glen
For a really unique thing to do on the North Coast 500, visit Borgie Glen to meet The Unknown.
The sculpture by artist Kenny Hunter can be found on the Lonesome Pine Trail which is a short 3/4 mile trail.
Thurso (Caithness)
The northernmost town of the Scottish mainland, Thurso, is known for its surf!
Yes, surfing in Scotland. Thurso East is located at the mouth of the Thurso River and has hosted surf competitions.
Move over Gold Coast * waves *, the east coast is in town. Naturally, we don't get the sun like Australia so dress accordingly (suits not shorts).
For more on what to pack – read our NC500 packing list.
We stayed at the Thurso Camping and Caravan Park which we managed to get a spot last minute.
The site facilities are basic but the shower water is hot.
You can see Orkney from the campsite!
This private 2-bed apartment is ideal for couples or families. It has a sitting room and washing machine which is great for this stage of the NC500 route.
Dunnet Head (Caithness)/John o' Groats
At Dunnet Head, you've reached the 'end of the road' – the most northern tip of mainland Scotland!
There isn't much to see here bar a sign telling you you've reached this Scotland highlight.
The drive up and down is nice but if you're short on time, you could skip it.
Visitors can take the scenic coastal path from John o' Groats to Duncansby Head (reminds me of the Isle of Skye) and the Stacks of Duncansby.
If the visibility is poor, is quite easy to miss the Duncanbsy Stacks and if you do you will be gutted!
We had whiteout then rain, a double rainbow then sunshine within 15 minutes up there!
To get to the Stacks, face the lighthouse and walk over the field with sheep to your right.
You'll walk for around 5 minutes until the tear-shaped stacks come into sight.
The Castle of Mey is a fortress dating back to the 16th century located between Duncansby Head and your next stop, John o' Groats.
John o' Groats – Wick (16.4 miles)
Alight at John O'Groats for a sidestep to Orkney or just take a picture of that famous white sign and hit the road again.
There isn't too much to see at John o' Groats itself but you can grab lunch, an ice cream and a picture at the iconic sign then hop back in the car or take a ferry to Orkney.
You can do a day trip to Orkney if you are limited in time but really you'd want at least two days on the island.
Note: Feel free to stop at John o' Groats before Duncansby Head if you are driving the anti-clockwise. It doesn't really matter which attraction you do first.
Driving down the coast from John o' Groats to Wick look out for Old Keiss Castle overlooking Sinclair's Bay and Ackergill Tower which used to be a 5-star hotel.
If you prefer to stay in the area, check out these options.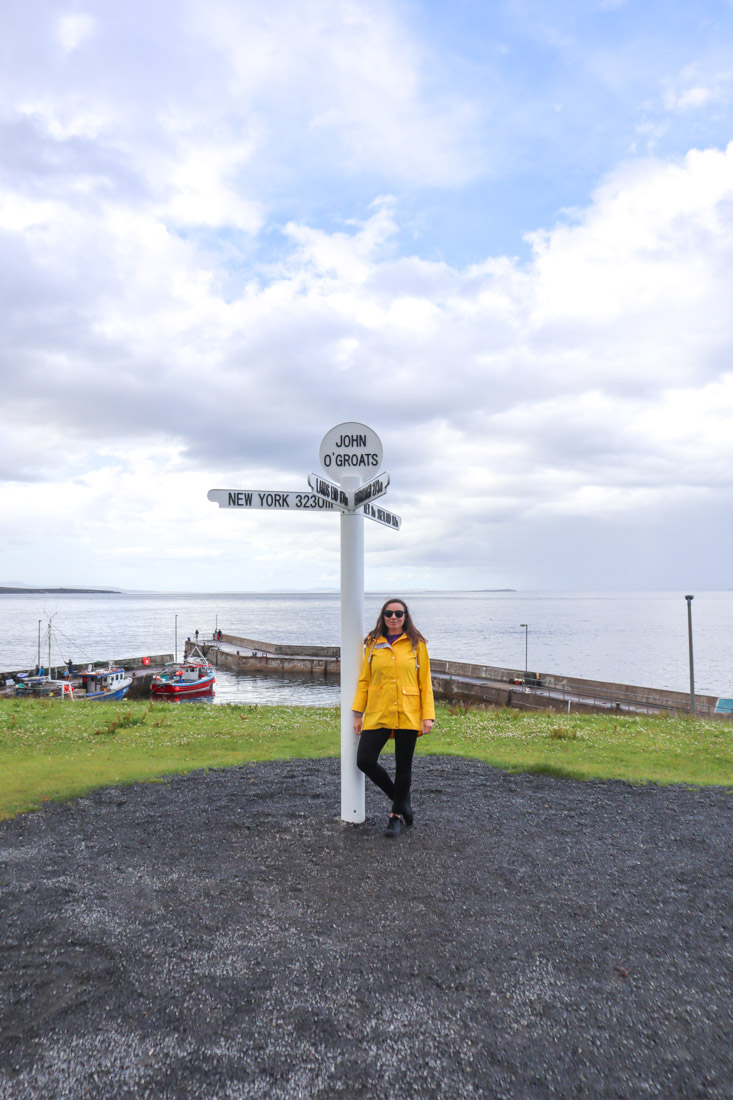 Wick – Golspie (52 miles)
There are handful for cafes, restaurants and takeaway shops in Wick if you are ready to eat.
Wick is separated into Wick proper, and Pulteneytown and a river called Wick River runs through it.
If using public transport, Wick has a train station.
Back on the A9 road again, if coming from west to east, keep an eye out for the striking white building on the cliff around Dunbeath. That's Dunbeath Castle, a luxury wedding venue.
Stop for food or tea and cake at the adorable River Bothy in Berriedale.
This cafe as indoors and outside seating, incredible cakes and a gift shop.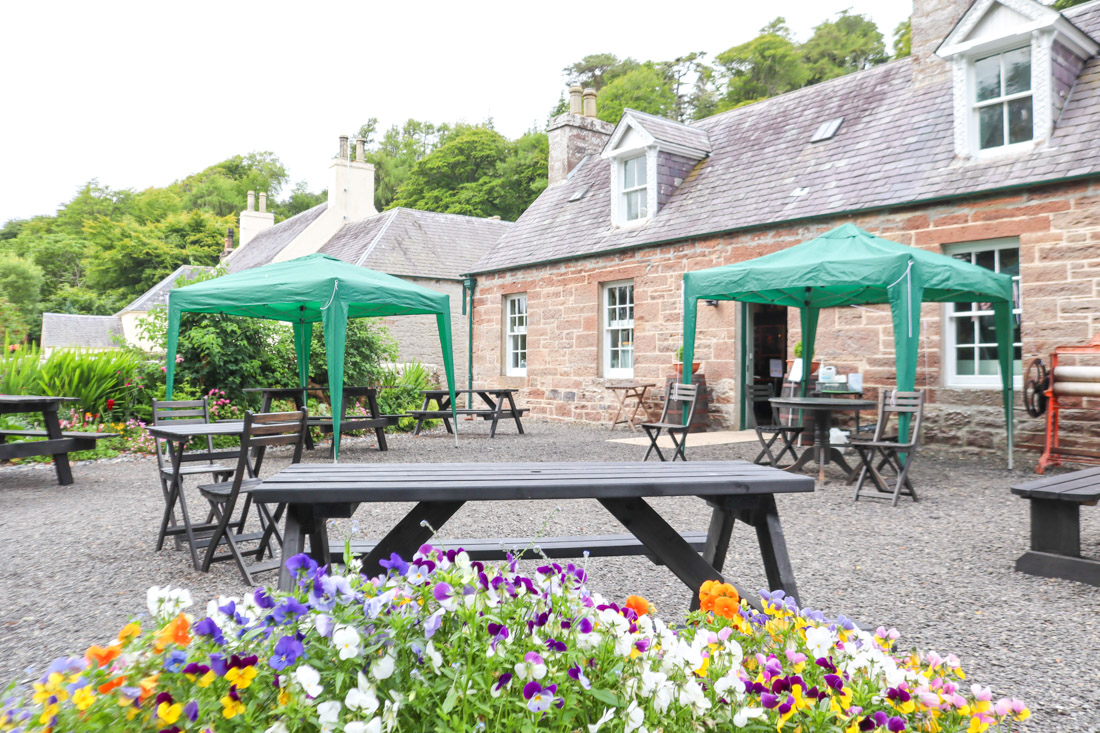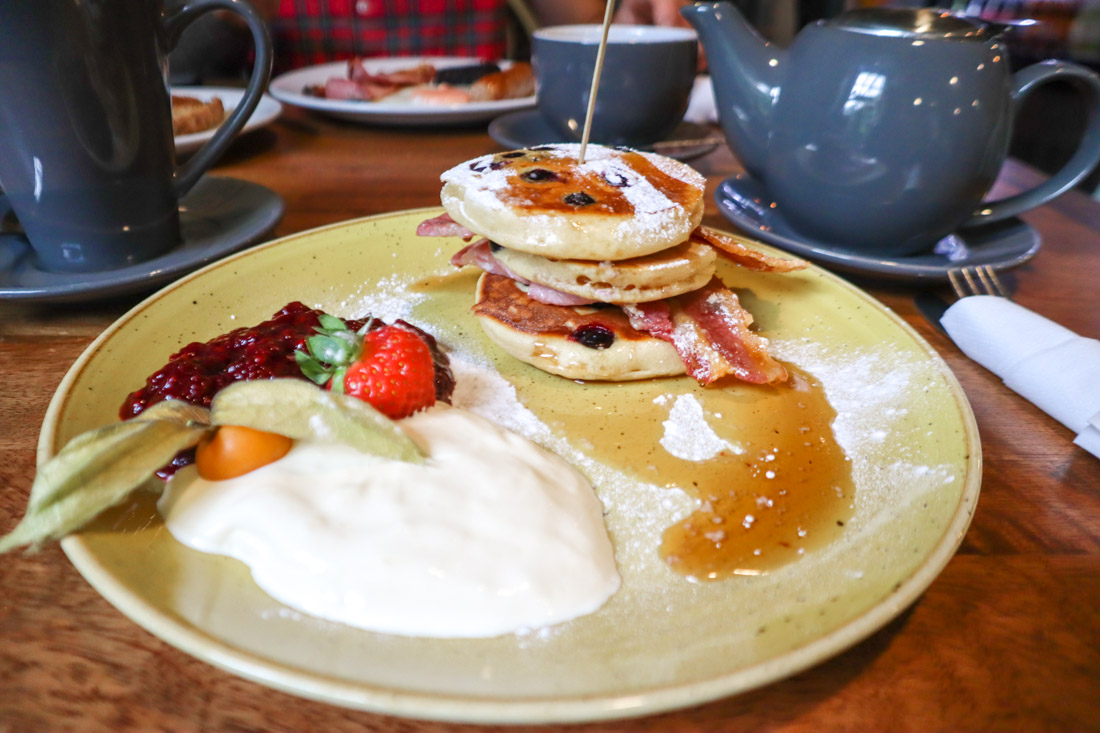 Helmsdale (Sutherland) town itself has a parking, a couple of pubs with beer gardens and a harbour.
This was a resettlement town built in 1814.
On the road to Golspie, the water by Victoria Road has patches of turquoise, a reminder you are in the Scottish Highlands! Brora is the next village
Just before entering Golspie you must stop at Dunrobin Castle!
This fairytale stately home on the east coast of the Highlands has 189 rooms, some of which the public can view.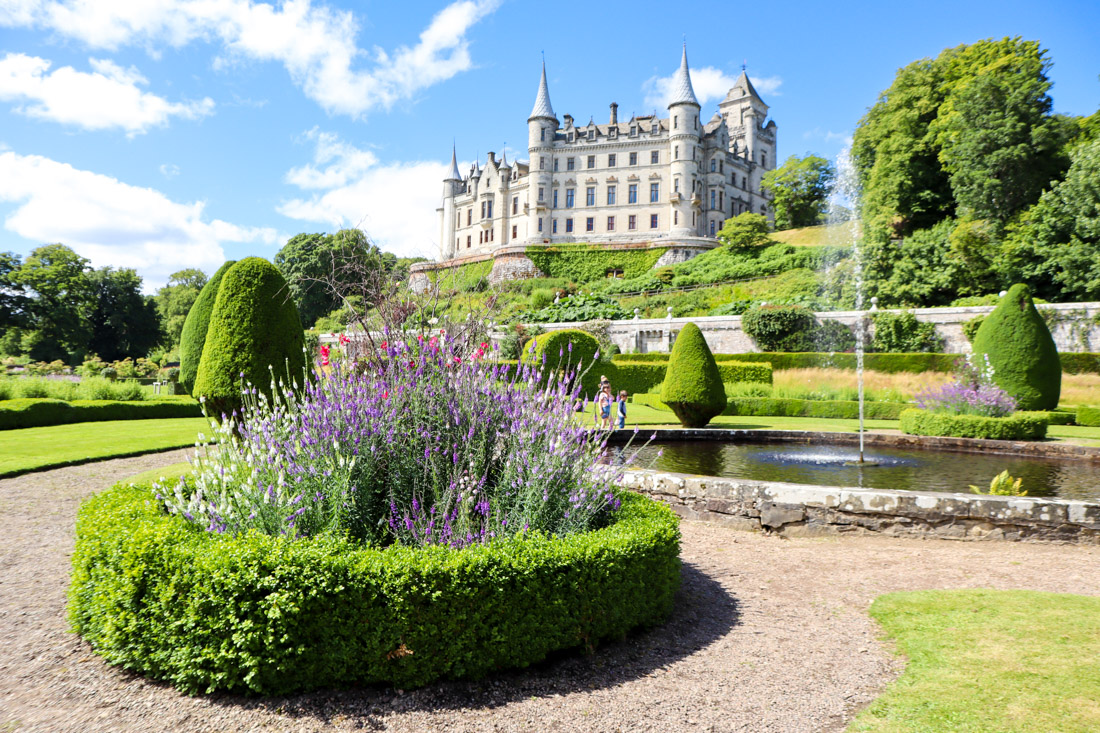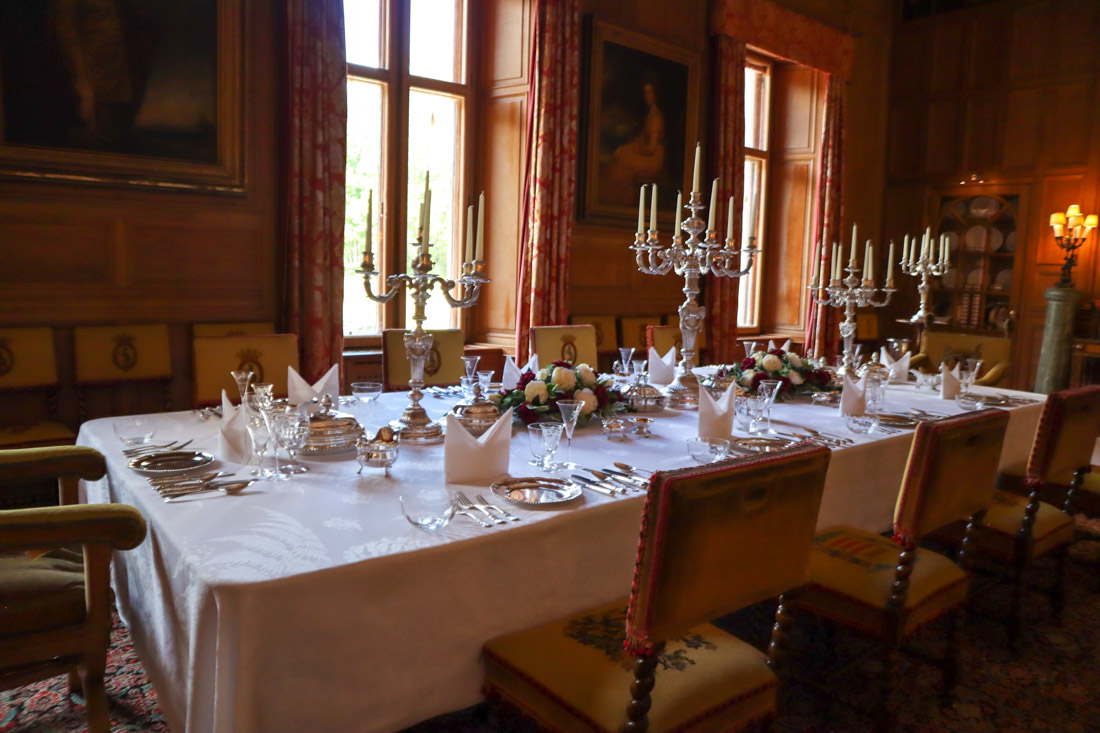 Its the gardens which win it for me. Huge rhubarb plants, ponds with fountains, well-manicured grass and tree tunnels.
A photographer's dream!
The gardens and castle overlook the Dornoch Firth.
This area isn't just about beauty though.
This is where locals were forced to move from their fertile land during the Highland Clearances.
Some left voluntarily, others had no choice when their homes were burnt down with their possessions still in it.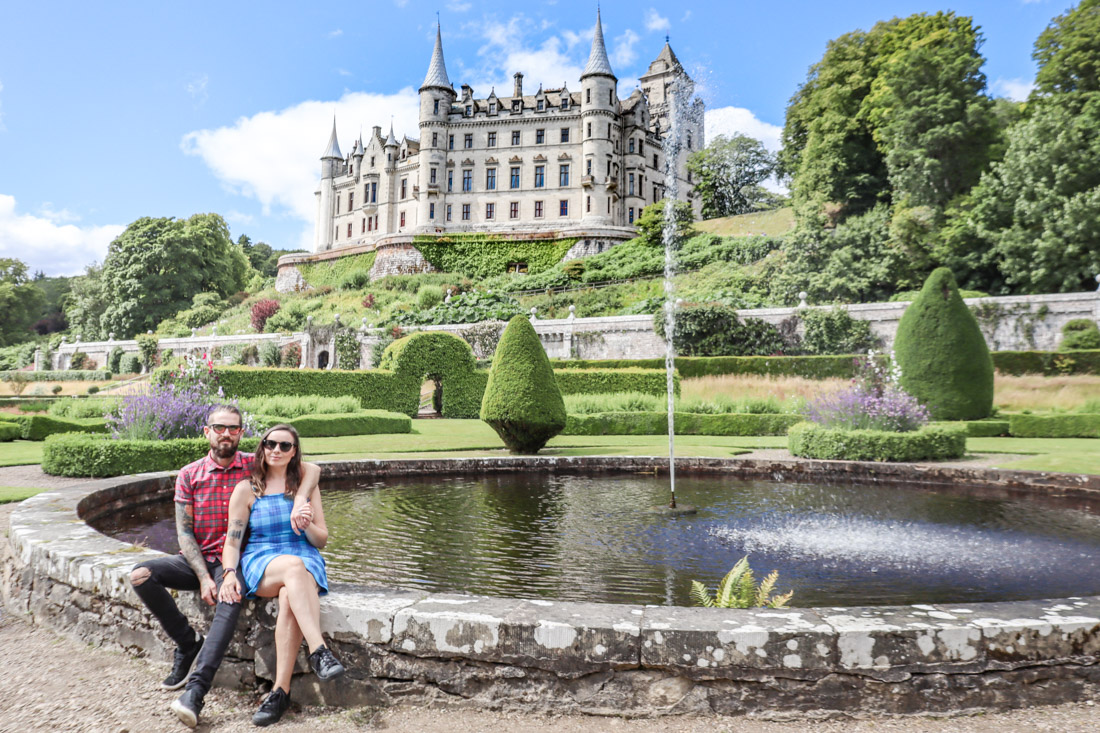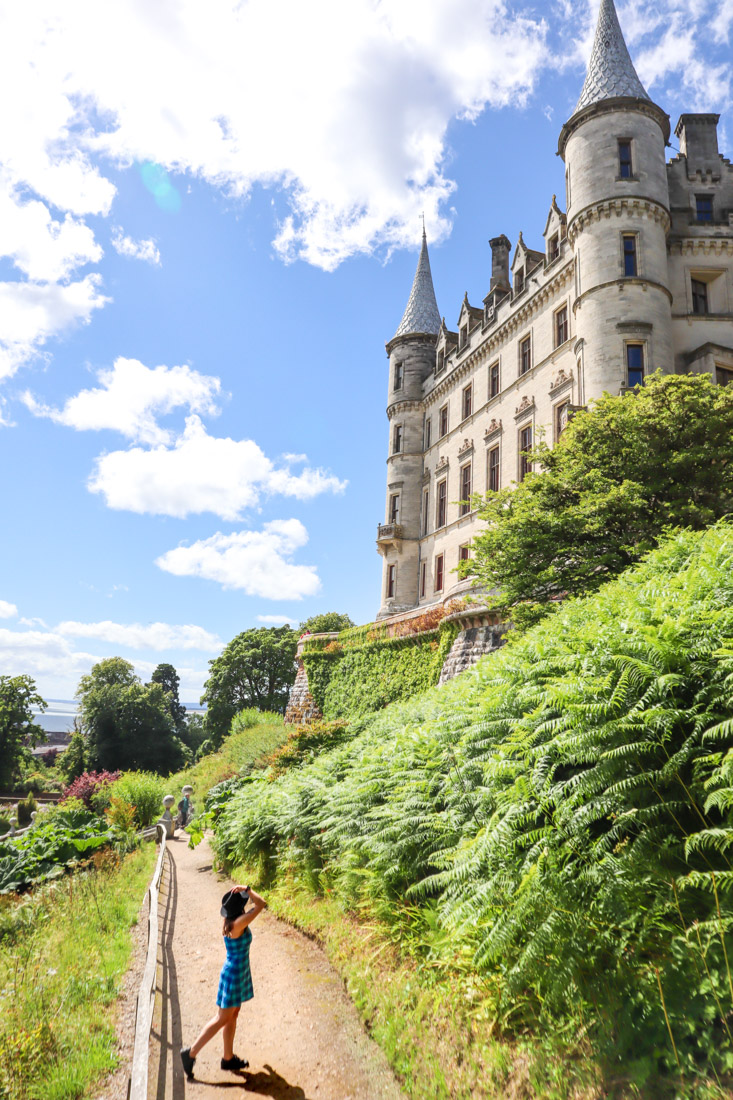 Golspie – Inverness (52 miles)
The last leg of the east coast of the NC500 takes you down to The Black Isle which is a collection of villages and hamlets.
Head over the Dornoch Firth Bridge, popping into The Glenmorangie Distillery for a tour.
If you like golf, enjoy a game at Tain Golf Course.
Drive over Cromarty Bridge to the town of Cromarty for a coffee or a meal at Sutor Creek and check out the Scottish geologist and writer, Hugh Miller Cromarty Trail for heritage homes and buildings.
Cromarty is a great base for the Black Isle, check out this garden studio for availability.
I like this area of the Highlands as it feels like real life with the North Sea oil rigs resting in the Cromarty Firth.
Next stop is Rosemarkie (Fortrose) for the family-friendly Groam House Museum to find out about Pictish life.
Fairy Glen is close to Rosemarkie which is 3K hike with waterfalls.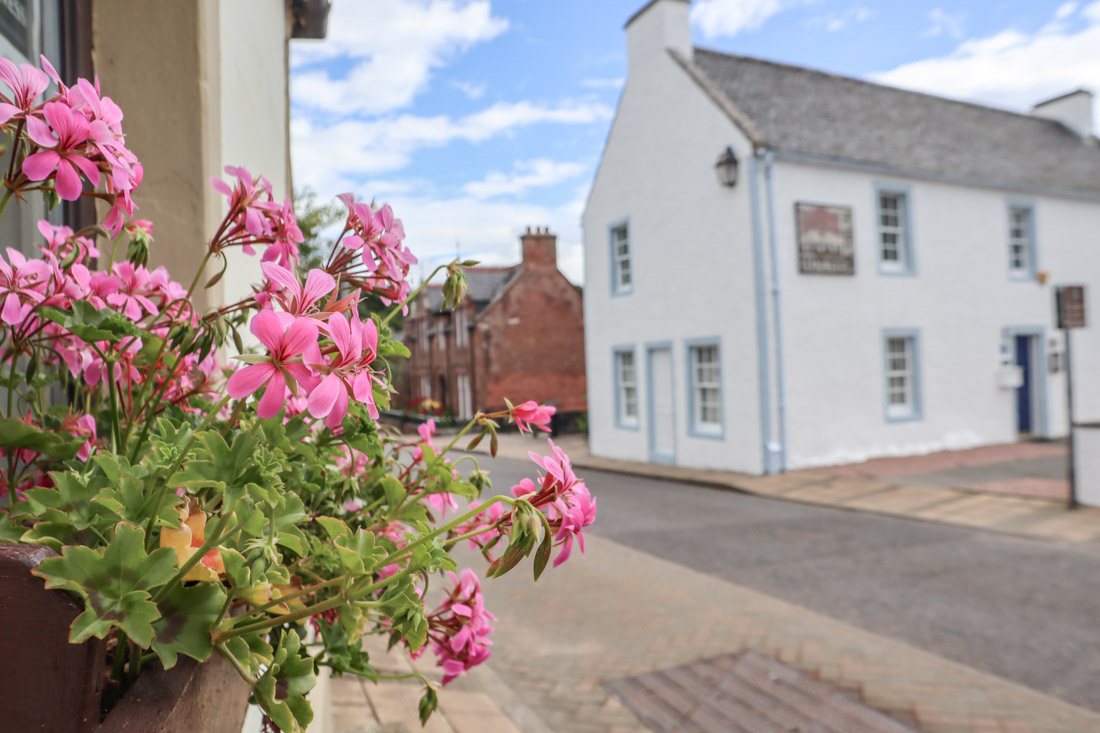 Finally, put on a layer and pull up at Chanonry Point to see the local dolphins who like the shallow Moray Firth waters for fishing!
There's a pebble beach which looks over to Fort George, this is where we spotted the dolphins doing some relaxed diving in the distance.
There is also a golden sand beach for sandcastles.
Parking is available at Chanonry Point.
NC 500 Itinerary – Castles
If one of the main reasons you've chosen the NC500 route is for its castles and ruins you are in for a treat. From Inverness clockwise here is a list of some of the castles you may want to explore or look out for.
Inverness Castle visitor attraction

Ardvrek Castle ruins

Old Keiss Castle ruins
Castle of Mey visitor attraction
Dornoch Castle Hotel which you can stay in
Mansfield Castle
Dunrobin Castle
You can actually stay in the castle on the east coast! There are four options to choose from and they are affordable starting at £120 in low season. Read our guide to hotel castles here.
Hey, Outlander fans! See here to read about the hit TV filming locations
Distilleries on the North Coast 500
The water of life, whisky, plays such a large part of Scottish culture and tourism.
For those who like a dram and/or a wee story during their holiday should check out one of the many whisky distilleries dotted around the east coast of the NC500 such as Dunnet Bay Distillery (Dunnet near John o' Groats), the Balblair Distillery or Glenmorangie (close to Tain), Dalmore Distillery, GlenWyvis, and Glen Ord Distillery (near Dingwall).
If you are limited on time and whisky sampling is your goal, I would suggest heading east first!
There is a zero-tolerance for drink driving in Scotland.
This means that the 'day after' is just a big of an issue as the night before.
Please ensure you have a designated driver or dip into the distilleries with a pre-arranged bus/driver tour.
If whisky wets your whistle you want to head west to the Isle of Islay and pay homage to her eleven distilleries (best make it a long weekend trip).
Read next | How to plan a road trip in Scotland
Fin
500 (ish) miles later your NC500 tour is over, get out of the car and consider bagging one of our many Munros to stretch out the legs.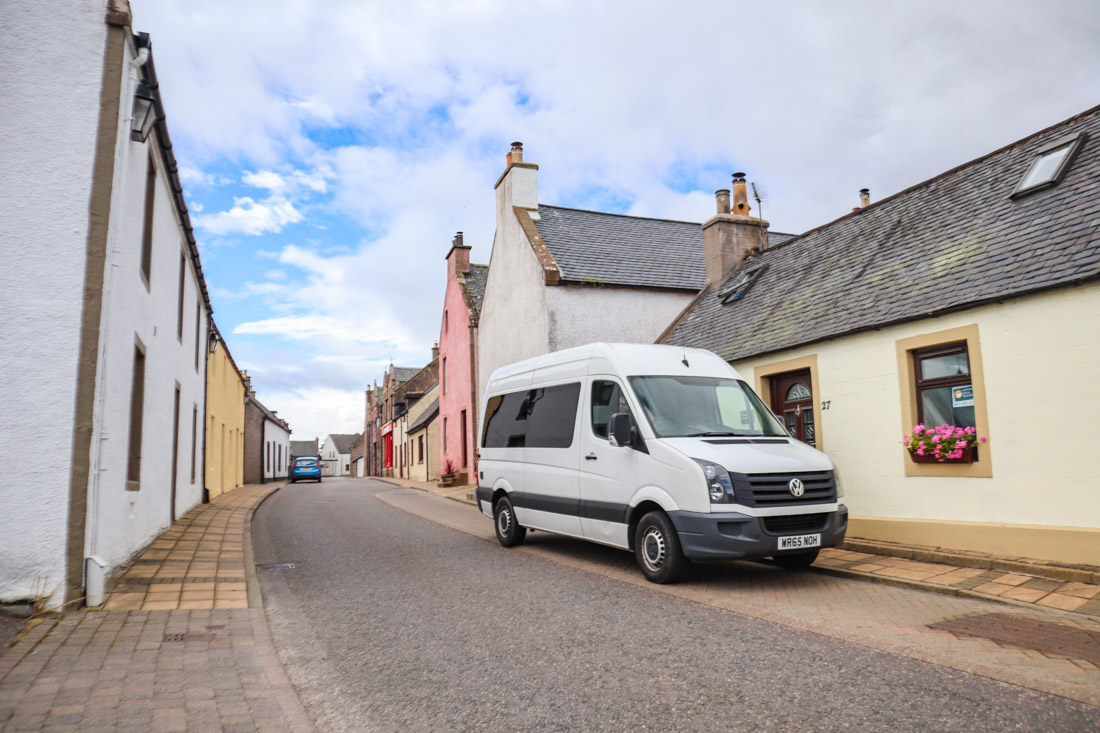 North Coast 500 Tips
GPS, Mapping and Not Killing Each Other
We trialled using Google Maps to guide us through the NC500 and with a bit of planning it worked well.
For the most part, your 3/4G will not work (write out/screenshot accommodation addresses and telephone numbers) when in WiFi and the areas you would like to visit using the directions function of Maps, hit the three dots and select 'add the route to home screen'.
Before you leave your accommodation, start the directions; you can't do this out of WiFi/4G.
The blue dot will become your best friend.
Note, we could not add Cape Wrath or Balnakeil Beach to our North Coast 500 map.
It is against the law to use your mobile/cell phone while driving in the UK and the roads you are navigating are going to be tough at times so I would recommend a phone holder attached to your dashboard.
Try one with a magnetic part you place in between your phone and cover which keeps the phone neatly attached to the holder.
You can also download this free NC500 map.
Wheelchair users, you may find this guide useful.
You may also like out guide | How to plan a road trip in Scotland
How Much Does the NC500 Cost?
Dig deep Scotland lovers; this can be an expensive ride! Here's an example of pricing along the route.
Accommodation: Ranging from £68+ per night
Campervan pitch on campsites: £28-35
Food: Plated fish and chips £8-10
Ice cream cone: £2
Dunrobin Castle: £12
Naturally, you could do this cheaper by opting for the youth hostels and campsites on the NC500 or you could go all out and stay in castles. Our accommodation guide has options for every budget.
This was an independent trip. This means we were not hosted by Visit Scotland, regional tourist boards, hotels or any tours.
Animals on the NC500
This route is rugged which means you will not only be sharing the road with locals but also wildlife.
Expect to see sheep, deer, cows, Heilan coos if you look hard, and puffins if you do the Handa Island day trip.
Frequently Asked Questions
Is Driving in Scotland Difficult?
We drive on the left in the UK, which I'm sure you are aware of. It is more common for drivers in the UK to use manual (shift stick) cars however it is not uncommon to hire an automatic car.
Unbelievably, there are no road signs indicating that you are on the North Coast 500 route, which baffles me since it is so heavily marketed.
However, there are the typical brown tourist information signs which indicate where tourists hotspots are.
Remember to check your oil, water and air tyre levels before you leave each day.
Petrol stations are available on the NC500, petrol is obviously more expensive than other areas of the country and it is wise to fill up whenever you see a station (some are manned, others are self-use machines like in Durness).
If this itinerary seems daunting, let someone else do the driving! There are now three NC500 tours.
What About Hiring a Car?
Car hire is available in the main airports or cities.
Edinburgh, Glasgow, Aberdeen, Inverness city and airports all have car rental pickups, Dundee city also has options.
You will need your driving license and a credit card to hire a car in the UK. I used to work for Avis Rent Car in Edinburgh and Glasgow (while I studying at university), I always recommend taking out the additional insurance.
Car rental companies bump up the charge of damage. Here's more advice on international car hire.
Arriving in Edinburgh? you may like our guide to 101 things to do there.
Which Way Should I Do the North Coast 500
This is a personal preference. If you are a whisky lover, start at the east and hit the many distilleries with a designated driver then you will have the thrill of the west coast as you hit the second half.
If you love turquoise seas with white sands start at the West Coast and take on the Bealach na Ba into Applecross!
Which way to do you go? Tell me in the comments below!
Is the North Coast 500 Signposted?
There are signs but these don't mention the NC500 so you will need to know what location you are looking for.
The signs are the general brown tourist information signs (because the NC500 was set up by a collection of private companies and not Visit Scotland).
Where Does the North Coast 500 Start?
The official start is at Inverness but there are many areas you might want to explore before you go such as Glenfinnan (Harry Potter train viaduct), Kyle of Lochalsh (Eilean Donan Castle) and the Cairngorms.
What is Camping Around the NC500 Like?
The NC500 can be done on a budget thanks to hostels and campsites dotted around the route.
There are many well-equipped campsites dotted around the NC500 route, some need to be booked in advance, others are a free-for-all. Many welcome motorhomes, as well as tents and, have electrical spots for rent.
Please consider that the NC500 camping grounds have been holiday destinations for families long before the route was created.
You can wild camp on the NC500 too! Do we aware of the wild camping rules which we discuss extensively in our guide to camping on the North Coast 500.
Oh, I can't forget to mention the wee problem of midges! Keep reading to find out more.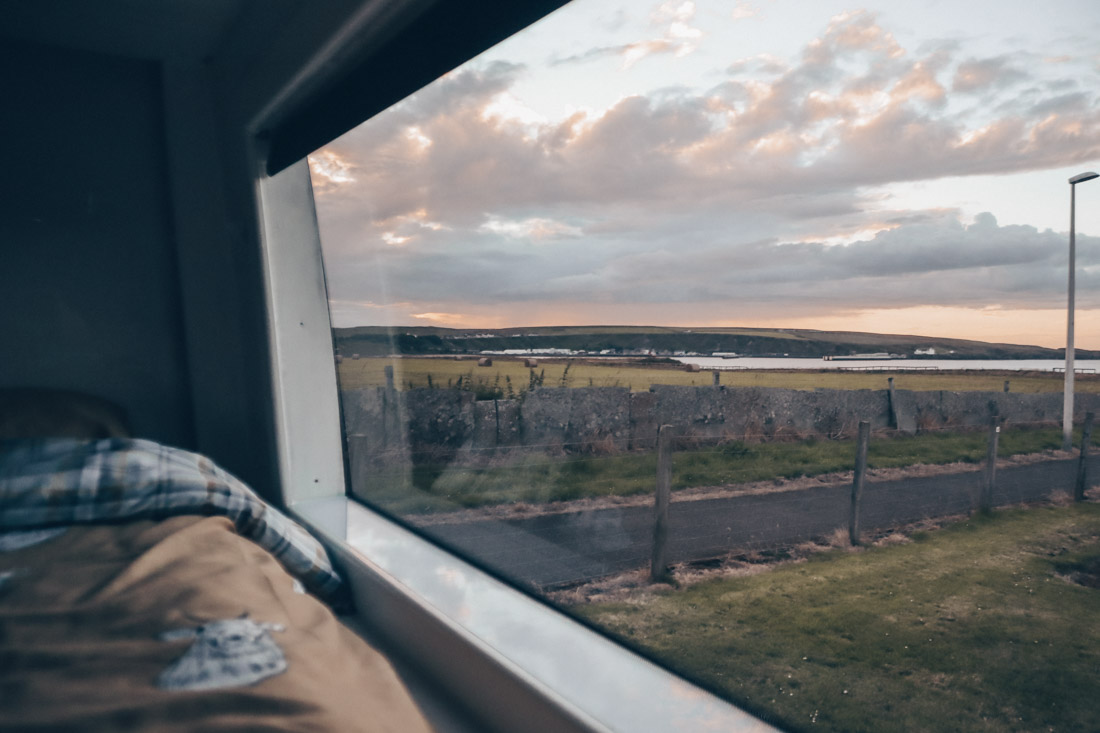 Is the North Coast 500 suitable for motorhomes?
Yes, it is but they are an annoyance to locals. Work on driving your motorhome (rented or owned) before heading north and do be cautious of how tricky the Bealach na Bá is to drive in a small car never mind large motorhome.
When is the Best Time to Visit NC500?
Yes, it's true; Scotland's weather is temperamental.
The spring to summer months of April to July enjoys more sunshine but the weather can change quickly to rain and the wind.
The winter months of November to February are best to be avoided.
The weather can have a great impact on Scotland's infrastructure, A roads become more dangerous and ferries are prone to closure.
Naturally, Scotland sees more daylight in the summer months where you can expect up to 17 hours, this drops to as low as 6 hours in winter so consider this when planning your Scotland NC500 trip. Then there are our local fiends, the midges.
What are Midges?
Nicaragua has Mosquitos; the North Coast 500 has midges! Midges are small flying insects that nip the skin and leave a mark.
These bites are often itchy, some people swell up in reaction to the bites (bizarrely I react like Quasimodo to mosquitos abroad but not midges in Scotland), others do not even notice them.
How do I Avoid Midges?
You can't, they are attracted to the C02 in your breath, so unless you stop breathing (I don't suggest this option) you are most likely to meet one and then their pals along the way. After they recognise the CO2 they look for other things like odour, heat, movement, until they find your juicy skin.
You can, however, avoid areas of high midge count like still and humid conditions at dusk (like you would with mosquitos).
They don't like the wind so although it may be ruining your holiday photos, it is keeping the mass midge party at bay.
They hate hot summers, we don't but they don't happen often unfortunately although we cannot complain since we have that lush green landscape.
How Can I Repel Midges?
There are two options, avoid the above conditions and times of year (tricky if you are camping or even moving out side a car) or purchase a repellent such as Avon So Soft US / UK.
That's Midges Sorted, How Do I Avoid The Crowds?
The Scottish schools go back the second week in August so Summer officially ends for families then.
The holidays begin at the end of June so, to avoid the route as its busiest I would suggest crossing out July.
Avoid the busier towns like Ullapool (I don't really want to say that because I love Ullapool) and opt for camping stead of booked accommodation.
The Dark Side of the North Coast 500
I was elated to see my home country gain so much attention through the North Coast 500 advertisement however not everyone is.
Many locals feel that the infrastructure around the Highlands is not set up for this number of family cars, sports cars and campervans.
A park ranger we met in Ullapool showed disgust to the way that holidaymakers were treating the NC500 environment especially to those who are using the side of the road as a toilet (for a number two).
They said that there is a greater need for facilities. So please be cautious that you are using the roads that locals use every day, treat nature with respect and use the flipping loos on your coffee stops.
Scotland operates on a 'leave no trace' policy. Please respect that. Take everything with you, including fruit skin which takes time to decompose.
Littering is a criminal offence so you will be fined if caught. Just don't be a moron.
Motorhomes and campervans should dispose of waste at one of the designated campsites on the NC500. Read more here.
Our NC500 Guides
We have written extensively about the NC500 to help you during your planning:
Final Words
Whether you are in browsing or in planning mode, I hope you've enjoyed our free North Coast 500 itinerary.
The beauty of the NC500, and Scotland overall, is that there's so much to see, whether you have two days or two weeks, you'll be left wanting more so… haste ye back!
Did you find this article useful?
Pin to your Scotland board for later!
Please tell us about your NC500 tour in the comments below, we like to hear about your experiences.
If you have any questions, do ask below also.