So you've Googled 'Pinterest for travel bloggers' or stumbled across this page via Twitter – welcome, you are in safe hands. It was not that long ago I was a social media newbie but soon Pinterest become my biggest referrer each month (it's Google now). Before I started up Two Scots Abroad on Pinterest, I had dabbled with Pinterest personally – mainly looking at Hallowe'en costumes and nail art, but I never considered how Pinterest could help those with a business. It does! Because you assign weblinks to your pins, if pinners are inclined they will click through to your website to find out more about the image = traffic! My Google Analytics show referrals from Pinterest daily and the following 8 steps will get you to this stage in no time.
By the end of this post you will be able to
Create quick, good looking pins
Engage with and gain followers
Pull traffic to your site via Pinterest
PS. 2 out 3 most popular articles on our site are also two of my most popular pins (see here and here!)
1. Pretty Pinterest Boards
Create a profile, fill in the usual (you'll need to verify your website by putting a code in your website), and create boards. You want them to look aesthetically pleasing. Lots of research suggests that one of your first boards should be your blog board so that your followers can keep up to date with your newest posts. Upload your first pin by clicking 'edit' and type in the weblink which is associated with your pin or choose 'upload from site' and put the web address of the post.
*Annoyingly, Pinterest is split testing, some people will see split board covers
2. How to Create Pins for Pinterest
Photos which are vertical (long), slim and bright get more attention. Currently the best size is 735 x 1102. I use Canva as it offers pre-set Pinterest templates. I edit all images on Lightroom before uploading to Canva, quality is key. You not only want pinners to click on your pins but you want them to pin them to their own boards too!
3. Call Out Pins for Pinterest
When I create a new article I always create a new pin (using Canva, see above) to support it. This lets me tell the world MY ARTICLE HAS LANDED aka, I create a 'call out'.
Pins with nice images and catchy titles do well on Pinterest. For example, '10 Things to do in Ljubljana'. These pins grab even the shortest of attention spans as the reader knows that the article is going to be succinct.
Next I add the pin to my blog article. To do this I upload the Canva template sized pin to Wordpress, add to my post from the media library and then click the pencil on the image to manually resize to 350 x 525. I used to be able to directly save that pin to Pinterest and it would be large but something has changed so I am back to manually uploading the Canva pin to my Pinterest and adding info in edit section, so annoying.
I also add my SEO keywords in the alt tag section (the words I would like to rank for in Google and Pinterest). Finally, I write a quick sentence suggesting that the reader hovers over the pin and saves to their own Pinterest boards (see below for my pin call out for this article – Pinterest for Travel Bloggers).
Here is one of my most popular pins (not the best in my opinion) but there is a statement on it which obviously works!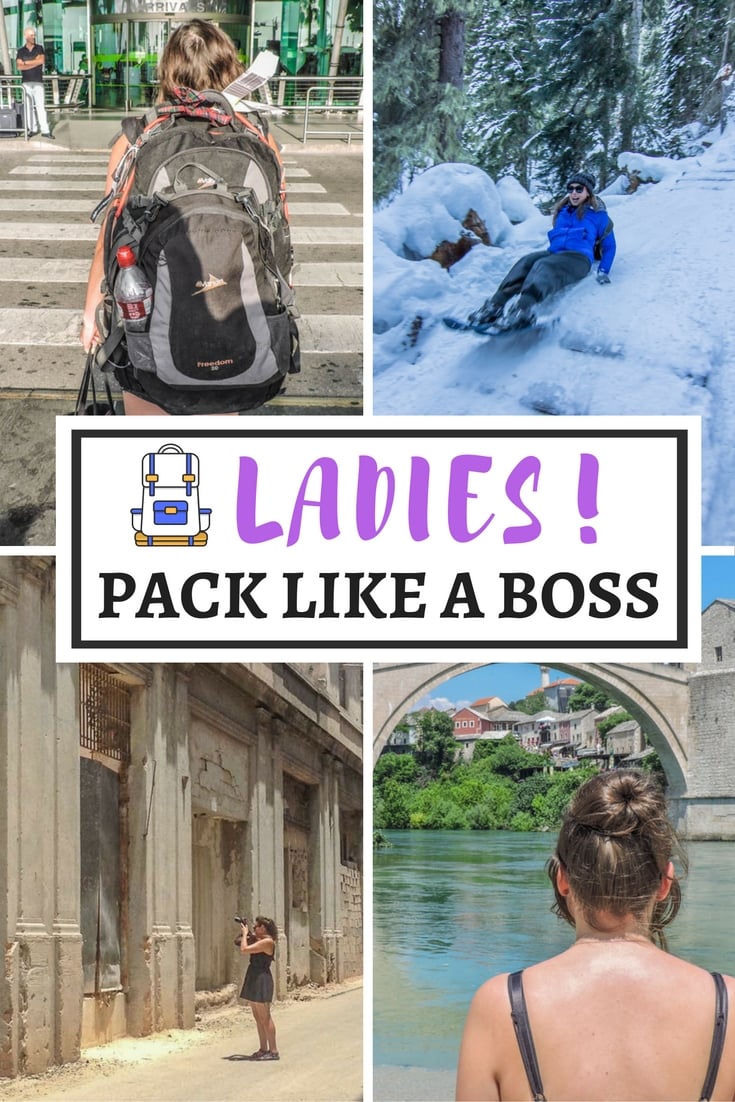 4. Keywords on Pinterest
Like Google, Pinterest is a search engine. Users type keywords into the Pinterest search bar and pins associated with those keywords pop up. You want to be in the top line of pins and in order to do that you should use the keywords you want to rank for in the pin description (or the alt tag in Wordpress).
»»» Keywords are not just important for Pinterest, they help you rank of Google too which means you can get an enormous amount of traffic to your site. Come join our Facebook group Make Traffic Happen and check out our dedicated website Make Traffic Happen to find out more. 
5. Pinning & Sharing Pins to Increase Traffic
When I first started using Pinterest I searched for 'travel' in the search bar and added the most popular pins to my boards. I also followed 50 travel related accounts per day, to get some numbers behind me. This information worked for me, but with the development of research on how Pinterest works it has become clear that it is not a social media channel, it's a search engine. However, you still want an audience to show your pins to when you first upload them.

»»» Want to increase traffic to your site?
»»» Consider optimising every article you write. Scroll to section 9 for guidelines here
6. Group Pinterest Boards
You want to get access to group Pinterest boards so you can share your pins with others who do not follow you. Use Pingroupie to find group boards looking for pinners. Some have instructions on how to apply, just follow that (something like – go to this website and fill out a form). Others don't, to find out who to contact delete the board name in the URL and hit return. This will take you to the board owner's page. Click on any advertised social media and contact them politely. Aim for boards with lots of followers but not as many pinners (5000-10.000 followers and more than 20 pinners has been suggested.) Check the first line of photos for the 'repin' logo to see how many times the pins are pinned by pinners onto their boards (if none or very low numbers try another board).
Once you are on a board, add a quality pin every day. I have a spreadsheet with all the board names on it and I note down what I've shared and which board I pinned it to. Tailwind and Buffer are pin scheduling website so you can set up your pinning before hand.  <—- I can't afford these just now! Boardbuster is use to re-pin older pins and keep them alive.
I've now started being invited to boards as opposed to asking to be on them. I'm having to knock back invites for ones that don't quite fit our niche as I don't have the time to commit to pinning every night. I know of bloggers who employ VAs (Virtual Assistants) as they too, as travel bloggers, see the benefit of using Pintersest to drive traffic to their sites, regardless of how big they are in the blogosphere.
*Update – I have started looking at Pinterest analytic and focussing on which group boards have the best repin and click through records, still keeping a record of what I've pinned. I like and pin from that group board too.
»»» Here's a list of the Pinterest group boards I pin to group boards I'm active in
7. Pinterest Plugins for Your Website
There are many plugins which will connect Pinterest with your website – this will allow readers to pin any photos of interest from your site to their boards.
8. Pinterest Facebook Groups
Joining social media sharing Facebook groups has changed my life. Pinterest for Travel Bloggers sets up daily Pinterest share, add your pin to the list and add the others to your own Pinterest boards, other bloggers will do the same for you. I've recently joined another group who shares high performing pins (so we repin an original pin), I'm hoping to see positive results, the pin has been successfully thus far, why not push it further?
»»» Facebook groups are the gateway for networking. Here's the 29+ I'm active in
If you found this useful?
Pin to your blogging Pinterest board for others to see!
Pinterest for Travel Bloggers
Obviously, Pinterest is just one tool in your travel blogging toolkit. It is possible that many of you actually found this post via Google – this shows the strength of good SEO which should not be ignored for social media! SEO is something I wish I had paid more attention to from the start however it has given me an excuse to revisit old posts which need  a bit of love. To find out more on my procedure for blogging check out this post tips to get more blog followers. Pinterest is guilty of creating high bounce rates – blogging needs a balance between all forms of traffic.
Pinterest now allows users to share affiliate links which is something I would like to explore in the near future! Is anyone using it? Let me know how you are getting on in the comments below. Annoyingly, Pinterest has removed the pin count and replaced the icon with a 'reach graph'. If you make the pin bigger you can see how many repins it has enjoyed by looking at the 'boards' at the bottom. You can think about what design/topics works best from this.
Travel Bloggers Pinterest Weekly Task
Assuming you already have a Pinterest account set up (if you don't, that is task 1),
Go to Canva
Select the Pinterest template
Create a stylish pin using the grids, templates, or free reign
Upload to your country specific Pinterest board (remember to edit / link to blog)
Join a Pinterest group board
Share pin with group board / like and add someone else's pin
Join a Facebook share group and share your pin / share pins from other bloggers
Let me know how you get on the comments below! What worked? What can I tweak?
Next in the series:
Pinterest is so useful for traffic and ideas – what have you found that works?
I have no affiliation with any of the websites mentioned above, I just think they are great for growing your Pinterest following and creating very pinnable pins for Pinterest!