Tokyo, Kyoto, Osaka, The Golden Route in Japan is great but expect lots of lines, tour bus crowds and Instagram wannabes. The solution? These Japan off the beaten path locations! Culture, nature, food, photography and adventure, this is the side of Japan that hardly anyone knows about. And the best bit? You can do this lesser-known Japan route during one trip to the country, just like we (Gemma and Craig) did.
Get Your Bearings
Japan has 430 inhabited islands, with the four main ones being:
Honshu – Largest island, home to the capital, Tokyo, and the Golden Route

Hokkaido – Second biggest, nature lover's playground from the mountains to the sea

Kyushu – Third biggest, Land of Fire (volcanoes), home to Nagasaki

Shikoku – Smallest of the four, fishing villages
This guide will focus on the island of Hokkaido, famous for winter sports but because of its visible rapidly changing seasons, second-time Japan fans choose to visit all year round.
Japan's Off the Beaten Track Untouched Locations
1. Asahikawa City
The most popular Hokkaido entrance destination is the island capital, Sapporo but did you know that Asahikawa in the central Hokkaido is a great jumping-off point to the likes of Furano, the famous flower fields?
However, this guide isn't about the popular Japan attractions!
Asahikawa has lots more to offer for a quiet city such as:
Kamikawa Shrine

Asahikawa City Museum

Otokoyama Sake Brewery
---
» Read more: Top things to do in Asahikawa
---
Winter sports enthusiasts may prefer to use Asahikawa Aiport over Sapporo as a higher percentage of its plane touchdown during winter.


2. Higashikawa
Higashikawa is a small, hip town known close to Asahikawa. Its town mayor is known for his forward-thinking approach and ability to entice young families into the area.
Higashikawa, the town of photography, nurture's many of the Kamikawa region's creatives, tour guides and entrepreneurs.
You'll find the best freshwater here, even the city folks visit during the weekend to drive up to bottle some!
The food is also fresh, grab rice balls straight from the field at Chamise. I recommend the tuna mayonnaise balls. Learn more about food in Japan.
Visit in winter to experience the ice sculpture festival and use Higashikawa as a gateway to skiing, boarding or snow-shoeing at Daisetsuzan National Park (Taisetsuzan).
3. Asahidake Onsen
Mount Asahidake is the tallest mountain in Hokkaido and part of the largest national park, Daisetsuzan.
Visitors can take the Asahidake Ropeway to the summit station and enjoy a leisurely walk around the lake (1 hour) or a more intense hike up to Mount Asahidake's peak, inhaling in the geothermal vents along the way.
Mid-September the leaves turn and locals swamp the area to see the foliage. A week later, the snow starts to fall and the winter sports commence. The Ropeway is open all year round.
Check into one of the luxurious onsen hotels such as La Vista Daisetsuzan and soak in the outside private bath after a day's hike.
---
We are featured in the official tourism video. Check it out below
---
4. Higuma Brown Bear Information Center
Looking for an ethical bear sighting experience in Hokkaido? Visit Brown Bear (Hiuma) Information Center in July or August for the best chances of spotting a bear and her cubs in the wild.
This 7 km trail is a nice hike through forests, wetland and ponds even if you only leave seeing day-old poo and a bear paw print in the mud like us.
5. Daisetsu Kogen Sanso
These ex-forestry staff premises is a digital detox paradise without the pretence.
No shoes, no Wi-Fi and no winter hours.
Daisetsu Kogen Sanso is only open for 123 days out of the year making a unique experience for those who do get to sleep on the traditional tatami mats.
There are four onsen hot spring baths and one foot bath on the premises.
Two of the onsens are outside which means you can bathe under the stars with bears potentially watching you!
6. Sounkyo Onsen
Sounkyo Onsen is a ridiculously quiet alpine town, in early September.
Give it a few weeks and you won't get parked with locals visiting to see the trees turn to oranges, yellow and red. We missed the autumn/fall leaves by a week. So gutted.
Please let us know how you get on in the comments below. The seasons change quickly in Hokkaido, snow will be falling soon after the colours change.
Fun things to do in Hokkaido's Sounkyo include:
Water rafting with Alpine River Guides

An easy hike to Momijidani Footpath

Kurodake Ropeway cable car ride then 1.5 hike to peak Mt Kurodake
7. Kamikawa
Confusingly the overall name of the region but also a town name, Kamikawa is a great spot for cycling.
Rent bikes from Kurodake Ropeway then pedal to Ryusei and Gin Ga Waterfalls, along the river, through the fields and on to Kamikawa.
JR trains run from Asahikawa to Kamikawa Station connecting the city with the rural parts of the region.
During winter, Kamikawa is the coldest place in Hokkaido!
8. Wakkanai
Heading north, way north now, Wakkanai is Japan's most northerly town.
It is not just Japanese that can be seen on Wakkanai's road signs, Cyrillic also appears because Russia is a mere 5-hour boat ride away!
Wakkanai's main attractions include:
Cape Soya – Monument

Soya Hills – Trekking

Shiroi Michi – White path

Cape Noshappu – Sunset photography location

Wakkanai Lighthouse – Second tallest in Japan

Wakkanai Breakwater Dome – Concrete structure, cool for photographs

Wakkanai Park – A park of remembrance

Former Seto Family Home – Home to a gold thread kimono!

Uroko-Tei – Cool experience eating with a group around the grill

Wakkanai Grand Hotel – A nice spa modern hotel

Getting out of Wakkanai and heading to the islands!
9. Rebun Island
Rebun Island is a short ferry ride away from Wakkanai and many miles away from your preconceived ideas of Japan.
Think Scotland with sunshine and that will give you a picture of Rebun Island.
If you love landscapes, seafood and hiking then Rebun should be on your next Japan itinerary.
You can also combine your trip with a ferry ride to neighbouring Rishiri Island.
---
» Read more: What to do on Rebun Island
---
10. Rishiri Island
Rishiri Island takes just over an hour to reach from Rebun Island but the journey is a delight.
Buy Wakkanai Milk from the ferry shop to try creamy goodness.
If you like sea urchin, uni, then Rishiri and Rebun Islands are the places to try them. You can even catch one from the sea and crack open yourself.
Mount Rishiri is a popular one-day hike on the island, other visitors prefer to climb the 100 steps to the viewing platform!
Himenuma Pond is an easy stroll with great views of Mt Rishiri at differing angles.
---
» Read more: Things to do in Rishiri Island, Hokkaido
---

11. Yokohama
Moving away from the highlands and islands of Japan and onto the biggest island, Honshu, one of its lesser-known cities is Yokohama.
Yokohama hosted the Rugby World Cup!
Close enough to Tokyo to make a great day trip, Yokohama has wide pavements/sidewalks, a lovely seafront, Japan's biggest Chinatown and great nightlife at the Noge district.
---
» Read more: Yokohama Travel Guide
---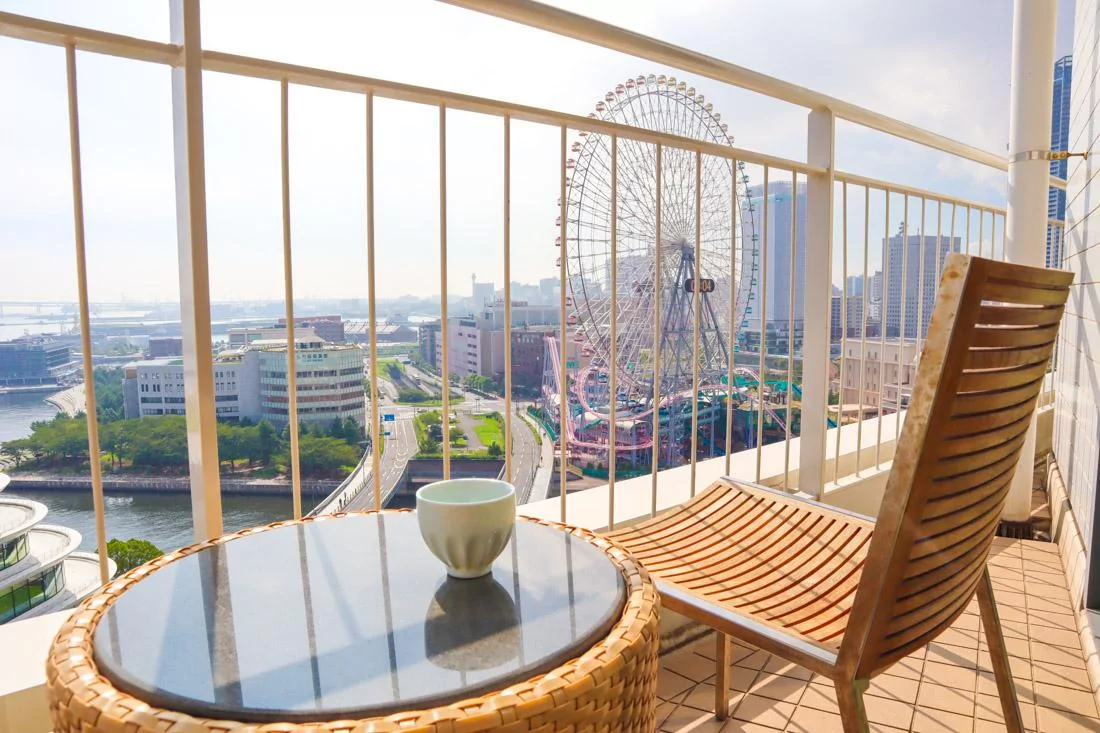 ---
Planning your trip to Japan?
Pin to your board
Final Worlds
So whether you are planning your first trip to Japan and prefer not to follow the crowds or a return trip and want to see more than the tourist route, Hokkaido has lots to offer, especially for food and outdoors fans!